You may wonder why on earth anyone would write about a bathroom. Well, it's straightforward why. Most public restrooms are crap – pun intended. And, if you happen to be on the road, your experience will probably be dismal. You might encounter the dreaded gas station or the truck stop. Worse, the unearthly porta potty that I flat-out refuse to adorn under any circumstances. Rarely do you find a throne fit for a king or queen, and you don't see it at a gas station. I am about to change that for you! Busy Bee Gas Stations have the best bathroom I've ever been in outside a luxurious 5-star hotel or restaurant. Simply put, Busy Bee Gas Station bathrooms are divine.
This post may contain affiliate links. Please read our disclosure and privacy policy for more information.
What Makes Busy Bee Gas Station Bathrooms So Unique?
You enter the sizeable Busy Bee Gas Station bathrooms, and they smell divine. The place feels like a Sephora or Victoria's Secret, immaculate. I need to stress immaculate – there is staff on hand cleaning as you go. Mood lighting sets the stage, coupled with lovely white light fittings. Beautifully tasteful floor-to-roof tiles, no expense spared. Potted plants everywhere for decor bring a classy vibe and tone down what could be construed as a nightclub bathroom. Private door-to-door closets! Yep, all individual stalls. Soft, luminous toilet paper awaits you as you bask in the privacy and glamour. Oh, and did I mention that there are tons of closets – at least 20, which we all know means no lines!
Once you are done, hit the sinks for more surprises! Start with hand-made soaps or indulge in a hand scrub. Yes, you read that, right? Yeah, I know. I had the same reaction. At first, I was so shocked upon entry that I had to walk out and back in to grasp the magnitude of the Busy Bee bathrooms. All the products here are available for sale, and rightly so. I bought the soap and scrub. Once you've washed your hands, decide if you like to dry with paper or a fancy Dyson hand dryer. This may seem minor to some, but I want to choose. I left with soft, refreshed hands. I smelt my hands throughout the rest of the drive, and I was well chuffed.
Busy Bee Gas Station Shopping:
In addition to the out-of-this-world bathrooms, Busy Bee Gas Stations are mall-like in that you can buy everything from beauty products to jewelry and back. The shopping area is massive, and the food court is large. The food court offers various chain choices, including my all-time favorite – Dunkin Donuts. Let me not forget to mention that you can buy hundreds of local jerky types and many different types of delicious popcorn! They sell local jams, peanut butter, glazes, and many other local favorites. There is even a candy bar to get your sugar fix on. Forgot something practical you need? Don't worry, you will find it here. Even a non-trinket gift is possible. You can buy moderately priced jewelry such as Ginger Snaps or go for a solid silver piece. Lastly, treat yourself to a designer piece if you want to go for it.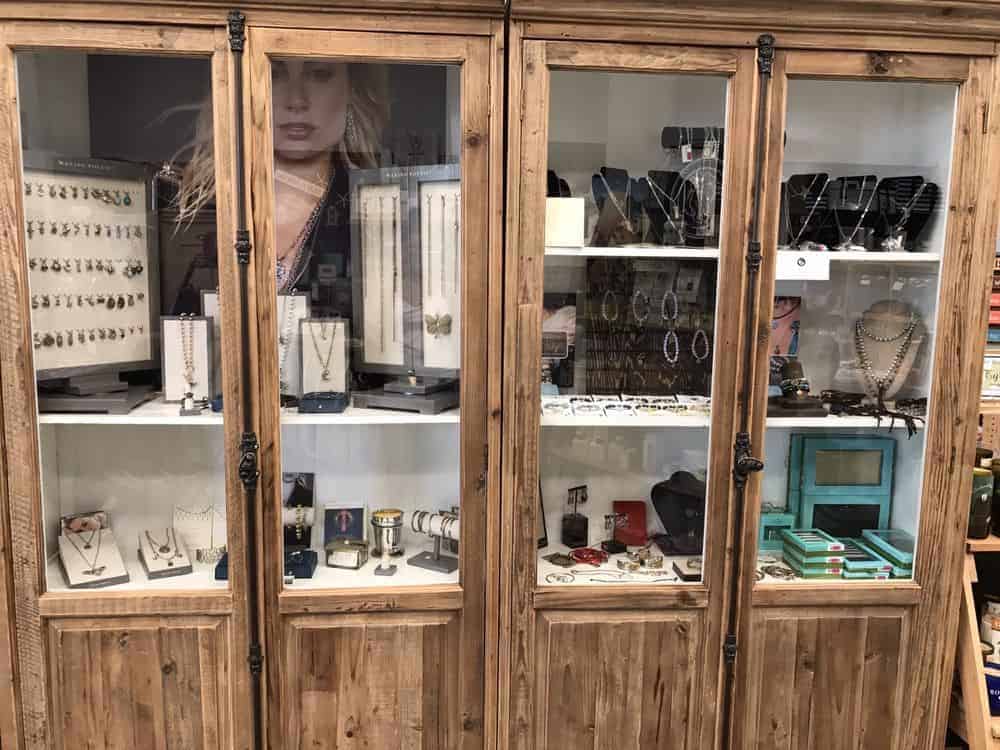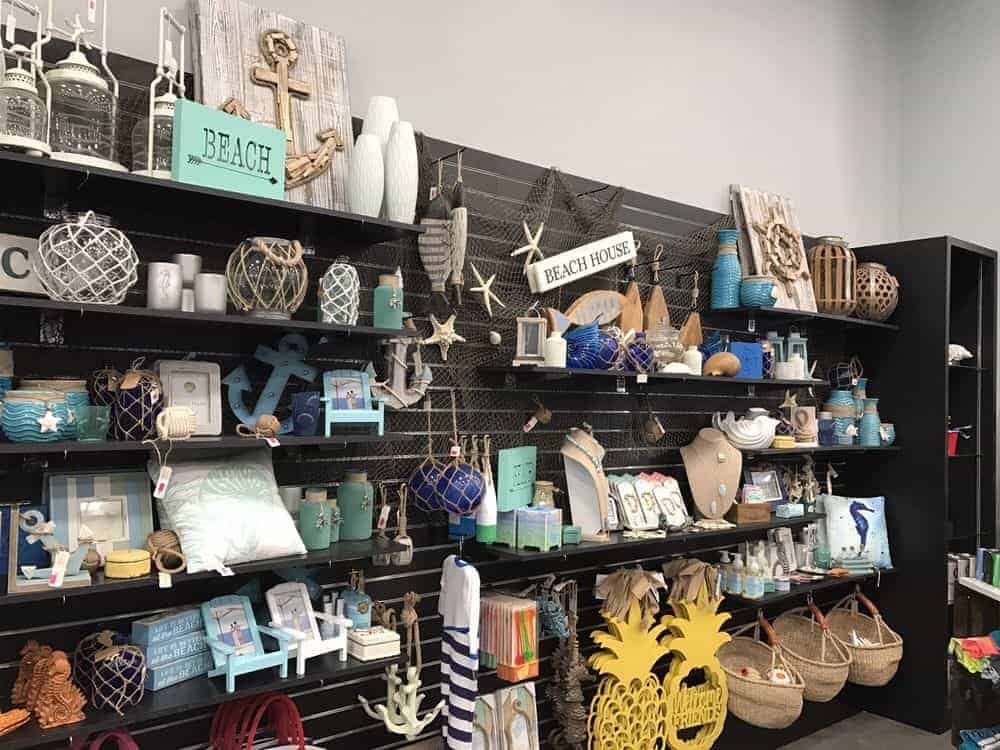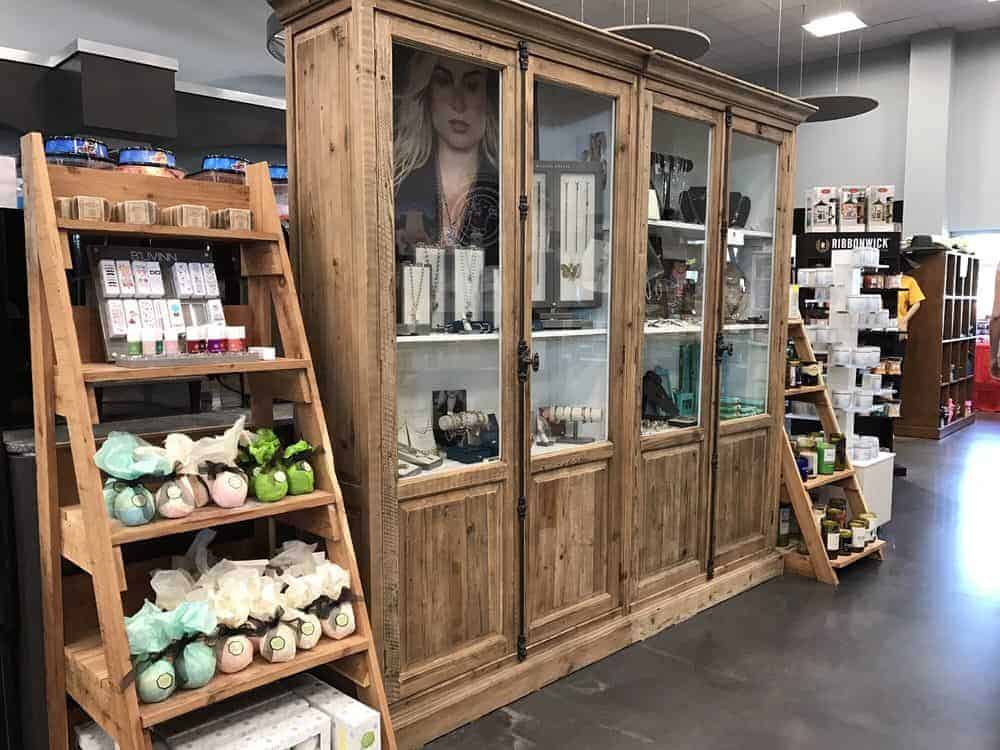 What you need to know:
Busy Bee Gas Station is only in the south. Most locations are in Florida and one or two in Georgia.
This is a must-stop if you are on US 129 in the Panhandle. Or check out the other locations.
Try the samples on hand; there is no obligation to buy.
Buy local fare, and try something different, like turkey or gator jerky.
If you need the typical Florida gag gift, buy a gator head.
The hand scrub is to die for; try it in the bathroom, then buy some!
Indulge in the jewelry. Get this; they even have Uno De 50.
You'll need at least thirty minutes to take it all in.
Ladies, don't tell your man there is shopping here before you go. Save yourself the pre-moaning before the shop – they will get over it.
Fella's, remember this place; it will save you on Valentine's day!
Closing Thoughts:
How many people can say they picked their driving route around a gas station? I know I can, which speaks volumes about this place's greatness! If you have been to a Busy Bee, you will relate. If not, it's a must. For no other reason than to see how bathrooms should be done or what crapping in style looks and feels like. After all, who does not want to combine a trip to the toilet with shopping?
Lastly, Orlando…. We don't need any more Wawa's or Racetrac's. What we need is a ton of Busy Bees, please!
Looking for more posts on Florida? Start here:
We participate in the Amazon Services LLC Associates Program, an affiliate advertising program designed to provide a means for us to earn fees by linking to Amazon.com and affiliated sites.
Brit On The Move™ Travel Resources
Ready to book your next trip? Use these resources that work:
Need more help planning your trip? Check out our Resources Page, highlighting the great companies we trust when traveling.