Chances are, if you are visiting the northern island of New Zealand, you will visit Rotorua. Known as the region's geothermal area, it attracts tourists in droves. As a fan of geothermal activity, this appealed to me, and we combined this with our trip to Hobbiton. Rotorua is an hour south of Hobbiton, so it made sense to combine the two.
This area is home to several hot springs, geysers, mud pools, and waterfalls. Who would not want to check this out? I imagined a place as beautiful as Yellowstone; unfortunately, while there are some gems to see, it pails in comparison.
The area is chopped up and divided into commercial and non-commercial sites. Some areas are free; others are not. To put this in context, it's not the same as an American National Park where you pay one fee to enter, then drive through and check out each region. Instead, you can check out the free spots later pay to see the rest a la carte style. I'm not opposed to paying, but it's a pain to navigate, and it forces you to choose elements. Most importantly, it would be best if you compared facilities as they have different attractions.
This post may contain affiliate links. Please read our disclosure and privacy policy for more information.
Kuira Park

When you start to research the area, you'll read about Kuira Park. Located in the middle of the city, this park boasts a geothermal foot bath that is free. I had high hopes for this park because the photos are stunning. All I can tell you is this. If you've never seen a geothermal pool, it's worth a quick look. If you have seen one, save yourself some time and skip this. It's not only boring but there is nothing scenic about it at all.
Huka Falls
Huka Falls ended up saving the day for me. Well worth visiting. I'm obsessed with waterfalls, so I am always on the lookout for one. Oddly, I did not know these falls existed – we stumbled on them. What's fascinating about these falls is the color of the water. It's a stunning bright turquoise blue. The color is so deep that it looks as if the water is dyed. There is a bridge for you to walk over the actual falls, which allows you to feel the falls' power. It's free to visit Huka Falls, but they do ask for donations.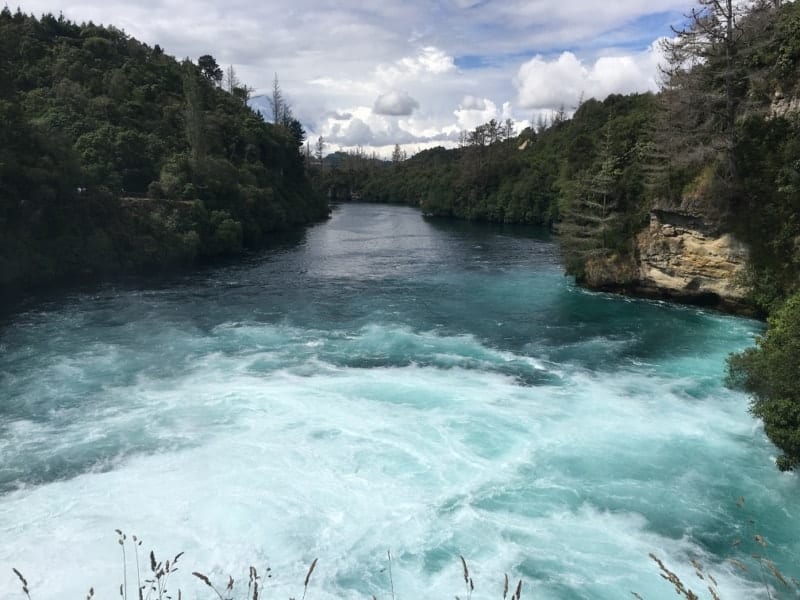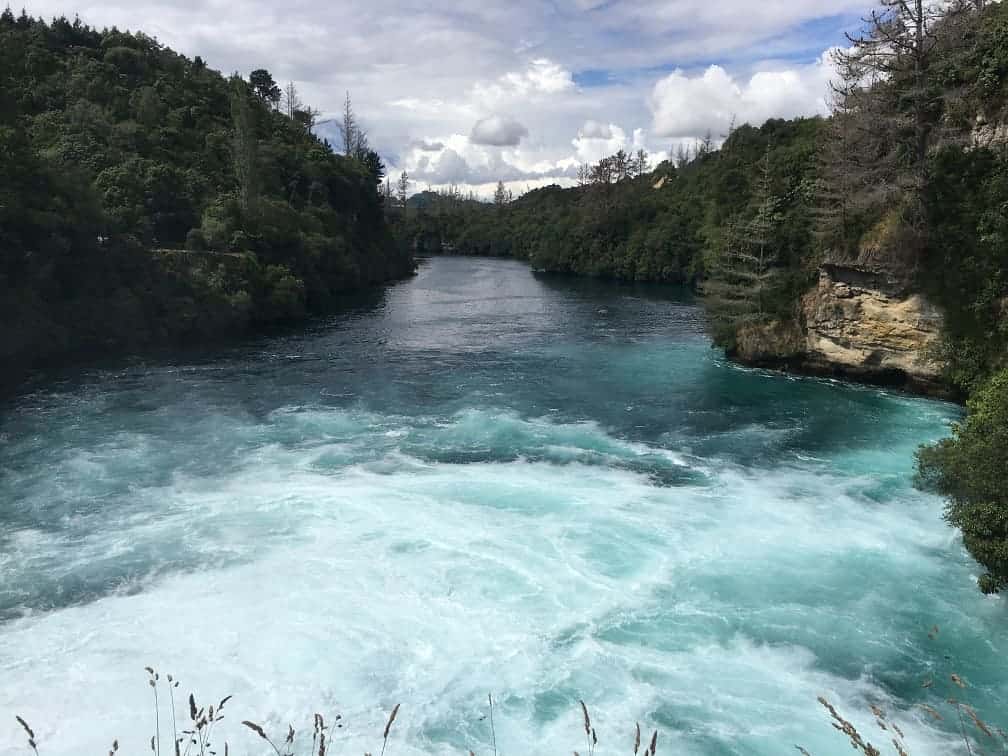 Waiotapu

Home to a thermal park, mud baths, and Lady Knox Geyser, Waiotapu is one of the biggest and most famous facilities in the area. A private facility will cost you ~$58 to enter, and as mentioned, this is not the only one!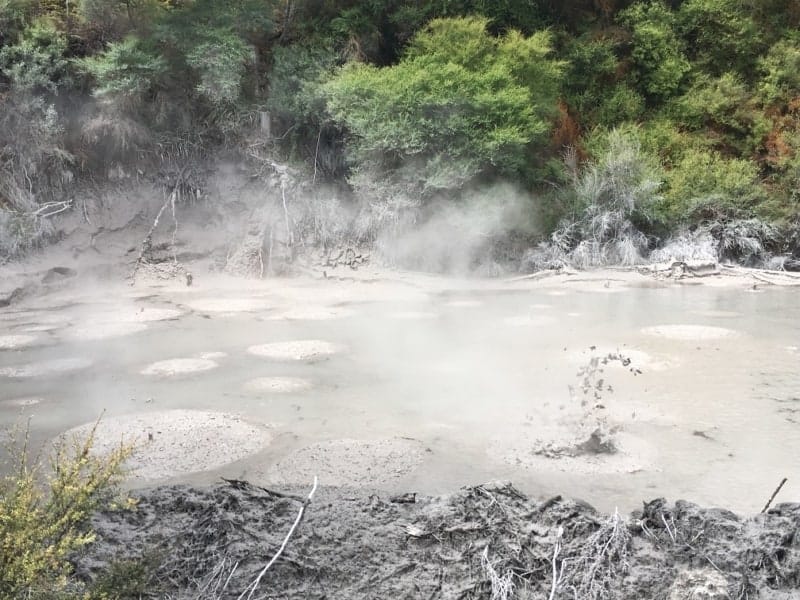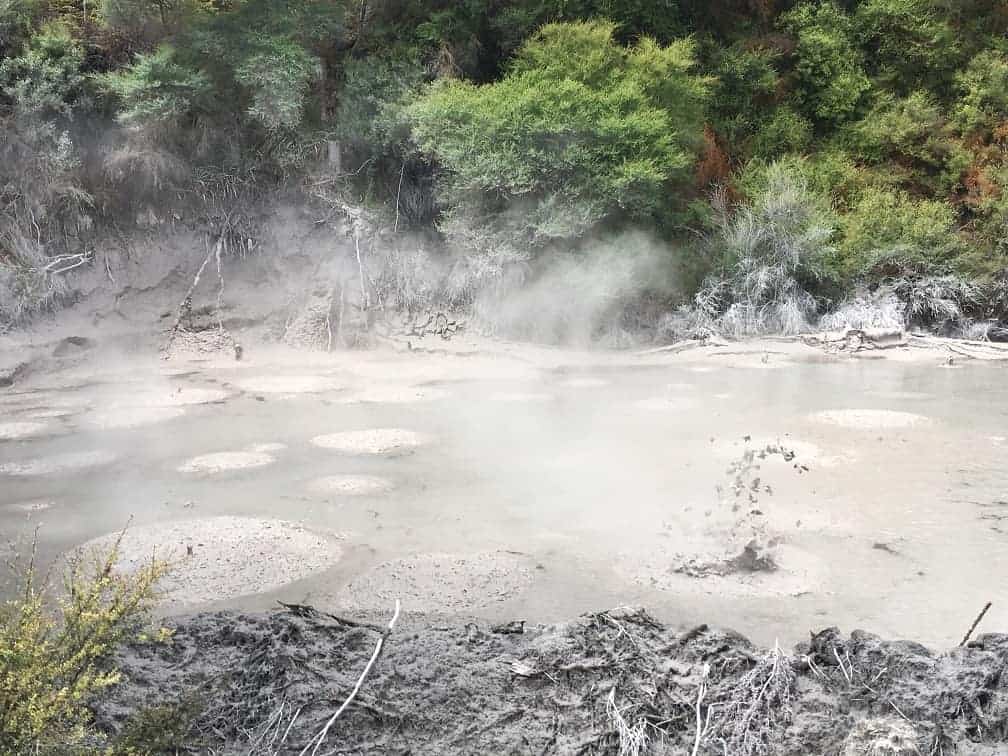 Hells Gate
Hells Gate is another famous private park, most notably for mud baths and Sulphur baths, and Kakahi Falls, the largest hot waterfall in the Southern Hemisphere. The entry here starts at about $30 to do the thermal walk and goes up as you add experiences.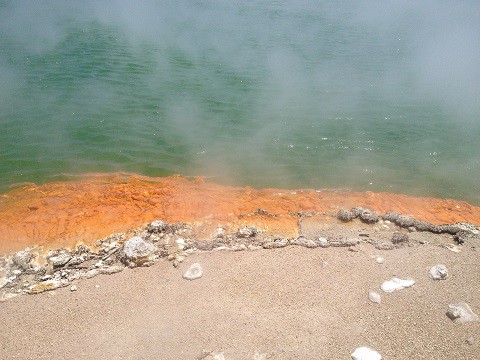 Waimangu Volcanic Valley
Waimangu is home to Frying Pan Lake, one of the world's largest hot water springs and home to spectacular volcanic craters and real hot water springs. This place gets excellent reviews, and many say this has more of a National Park feel than Rotorua. The self-guided walking tour starts at $40, or you can take a boat ride.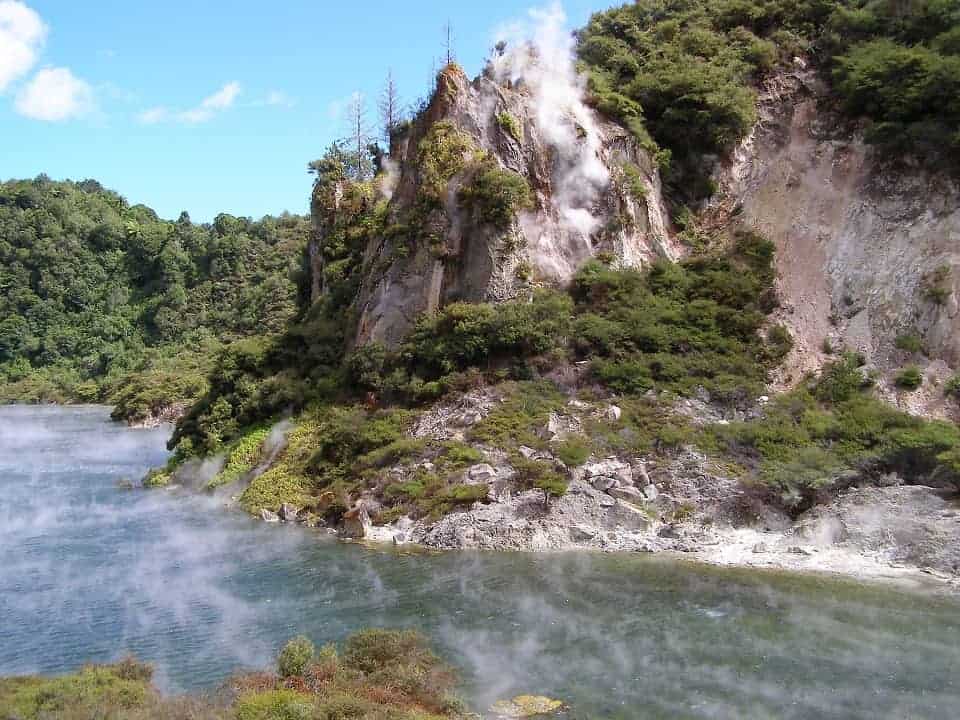 Polynesian Spa
The Polynesian Spa is named – a spa. However, the bathing pool's water is supplied by two natural springs and fed into 28 hot mineral pools, and overlooks Lake Rotorua. In addition to bathing, you can indulge in a variety of traditional spa treatments. You can rent private pools here for less than $20!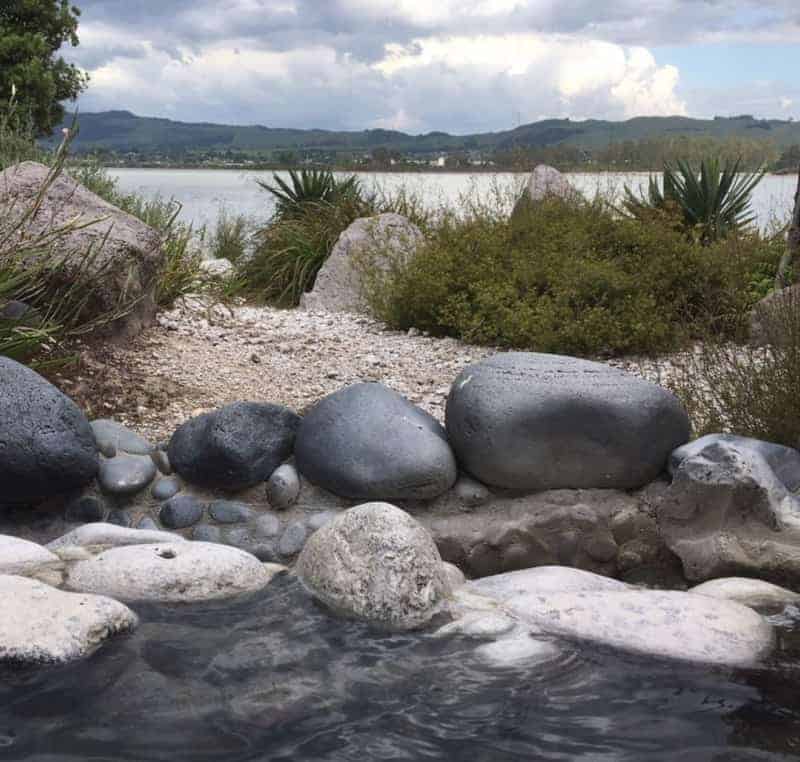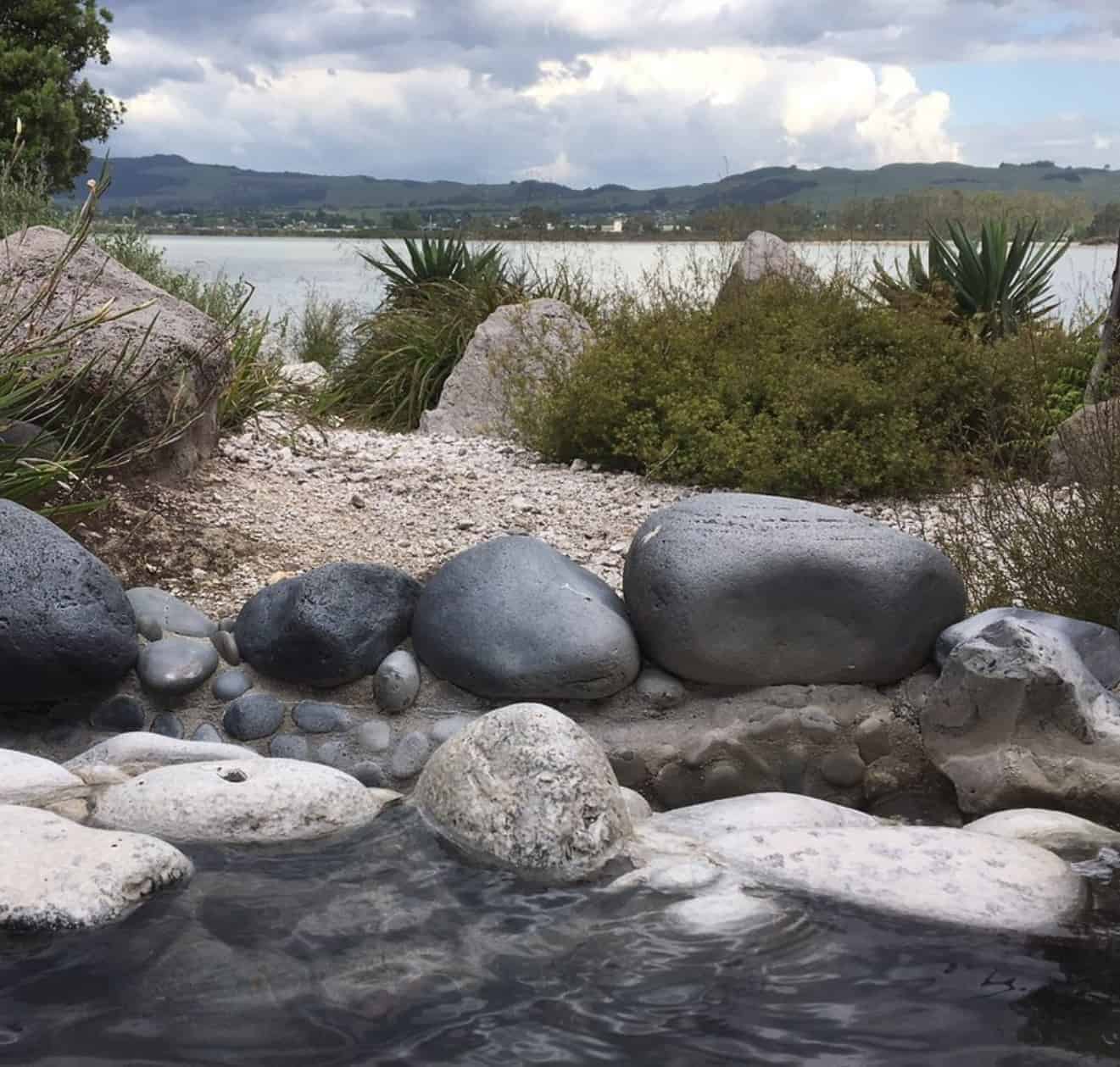 Waikite Valley Thermal Pools
Much like the Polynesian Spa, Waikite Valley Thermal Pools offer up mineral baths. Also, take a stroll on the Te Manaroa Spring Walkway and Eco-Trail to the largest single boiling water source in New Zealand. Prices start at $18.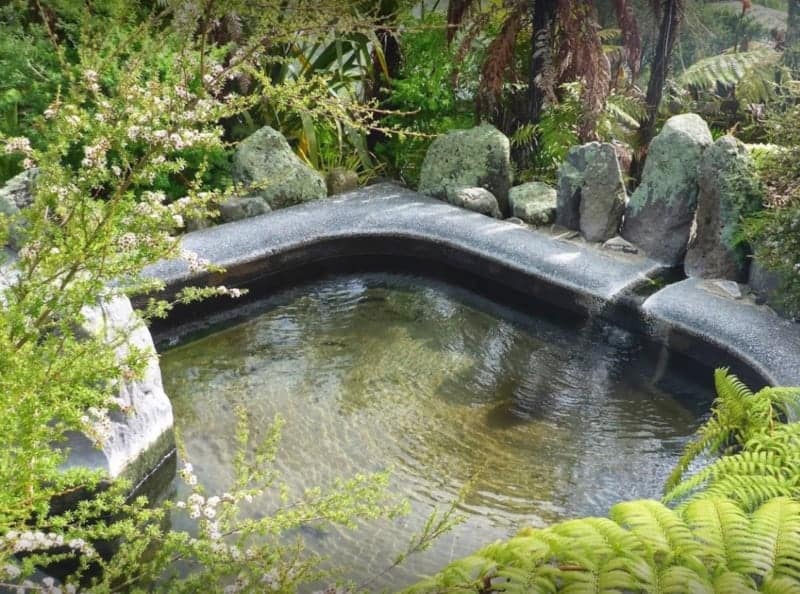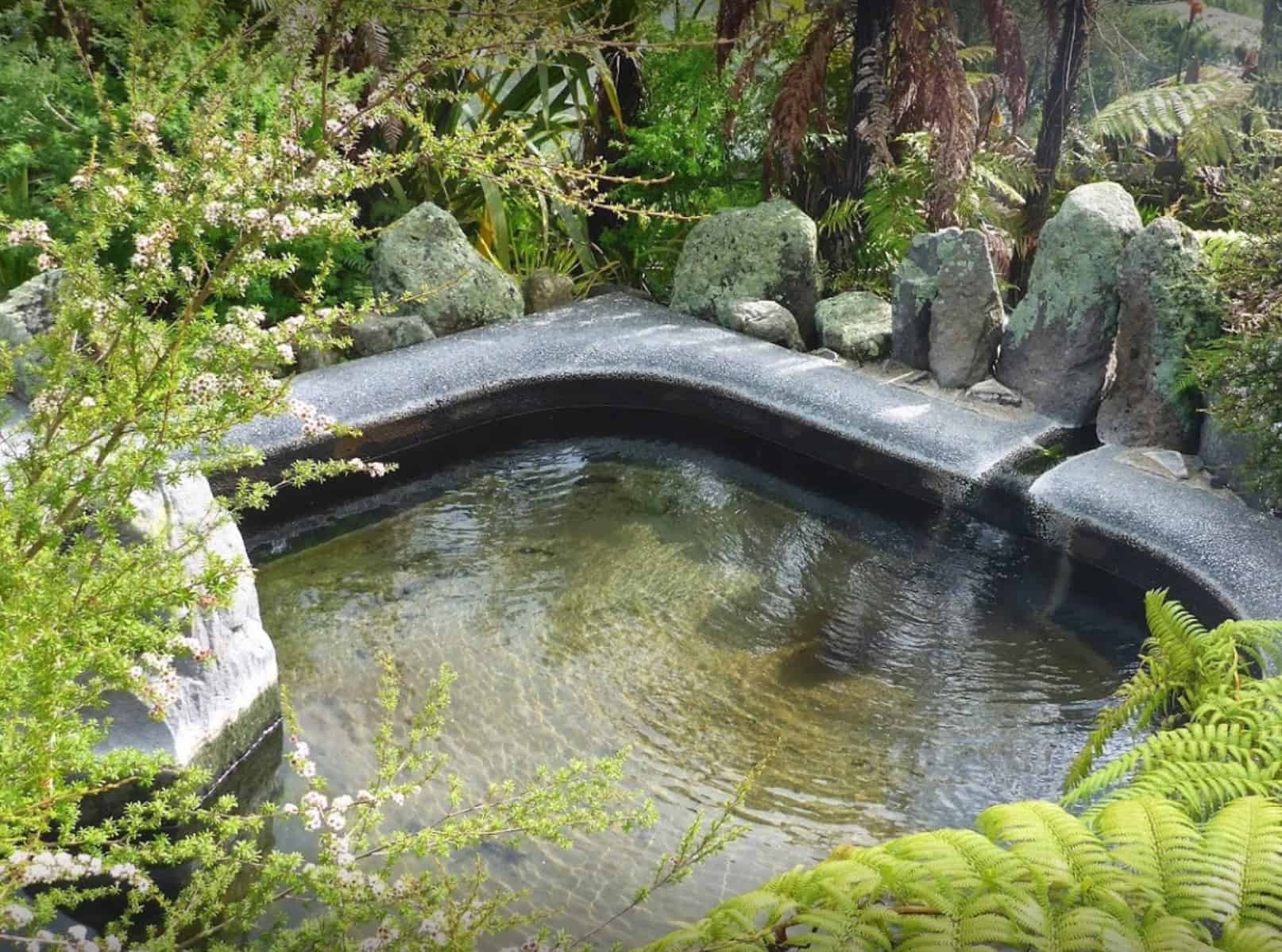 Blue Baths
Located in the Government Gardens, the Blue Baths are geothermally heated non-mineral water baths. The first Juvenile Pool is usually around 30°C, while the two hot soak pools vary between 37°C and 42°C. If you plan to visit here, it's a mere $11, but you must call ahead. While the baths are open to the public, the Blue Baths serve more like a wedding location. Therefore, if there is an event taking place, you can not visit.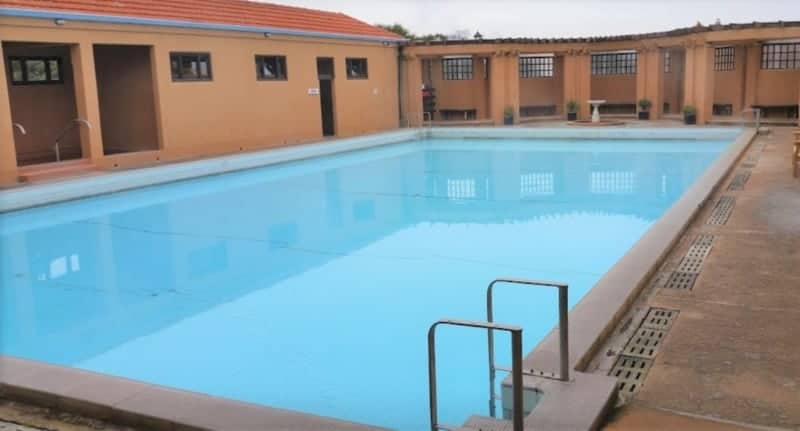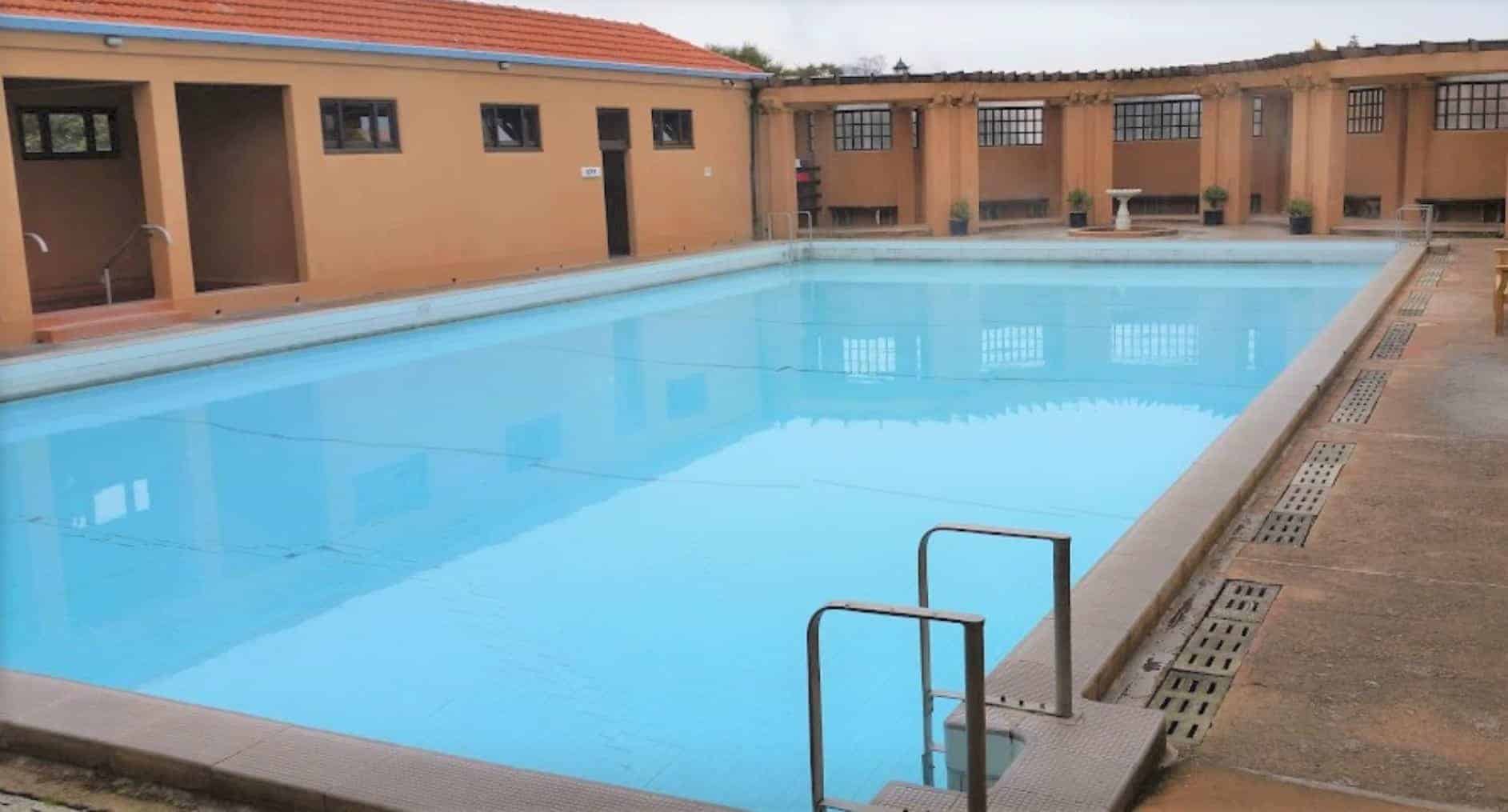 Whangapipiro Rachel's Pool
Located in the Government Gardens, this is a historical alkaline hot spring that's free to view. About one block away from the Polynesian Spa. There is very little to see here other than the pool its self. While free, not sure that this one is worth a particular stop. If you are visiting the Blue Baths are the Gardens, it's worth a peek.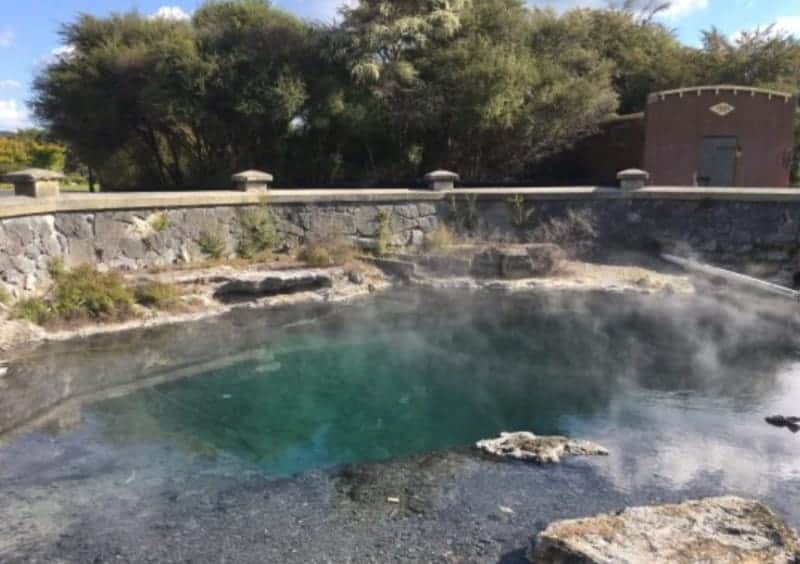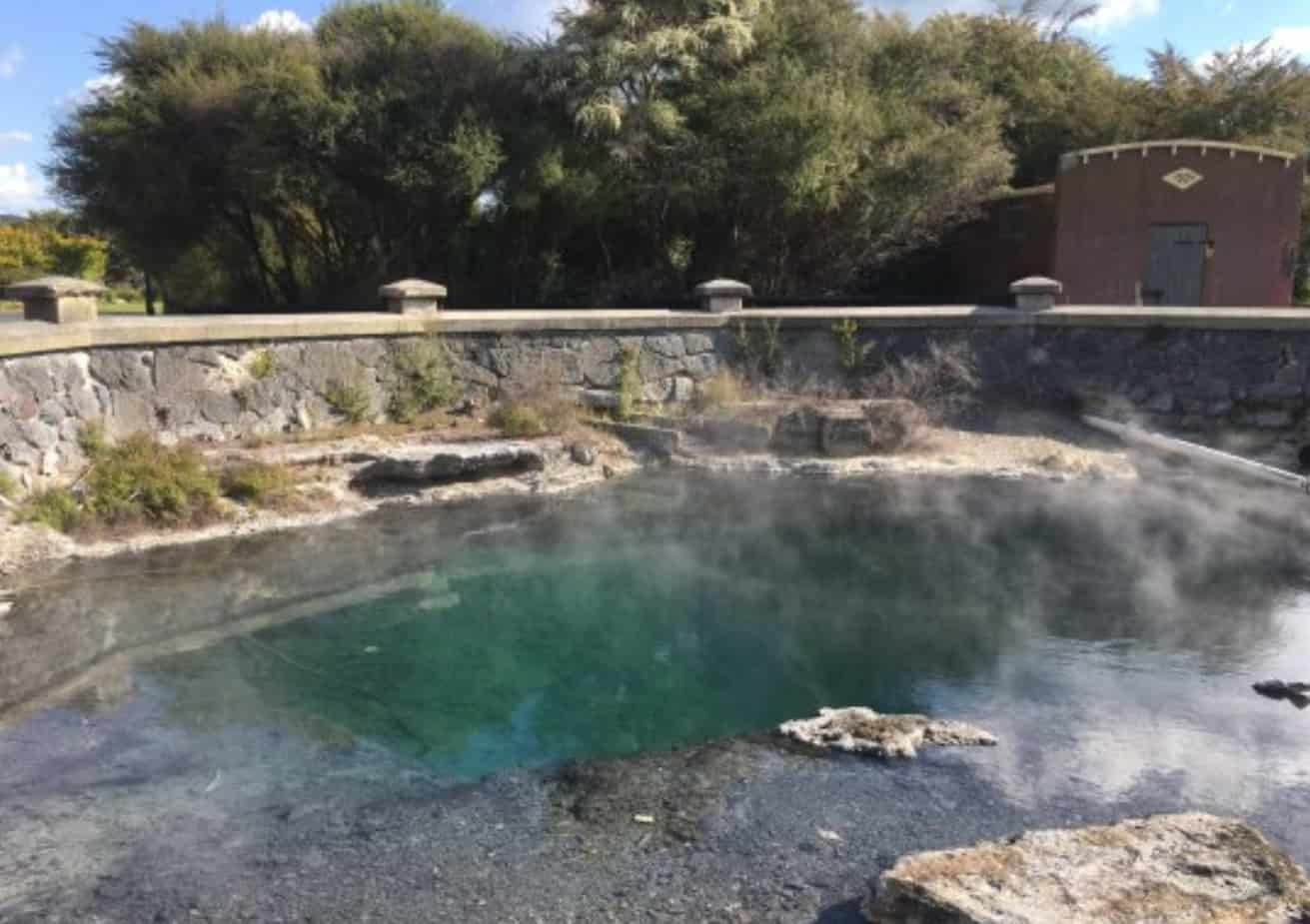 Waitangi Soda Springs
Waitangi Soda Springs is a good-sized pool that drains into a lower, deeper pool. The water has very high iron content and will stain after multiple visits, so don't wear anything expensive. A cheap Rotorua activity with a low cost of only $10!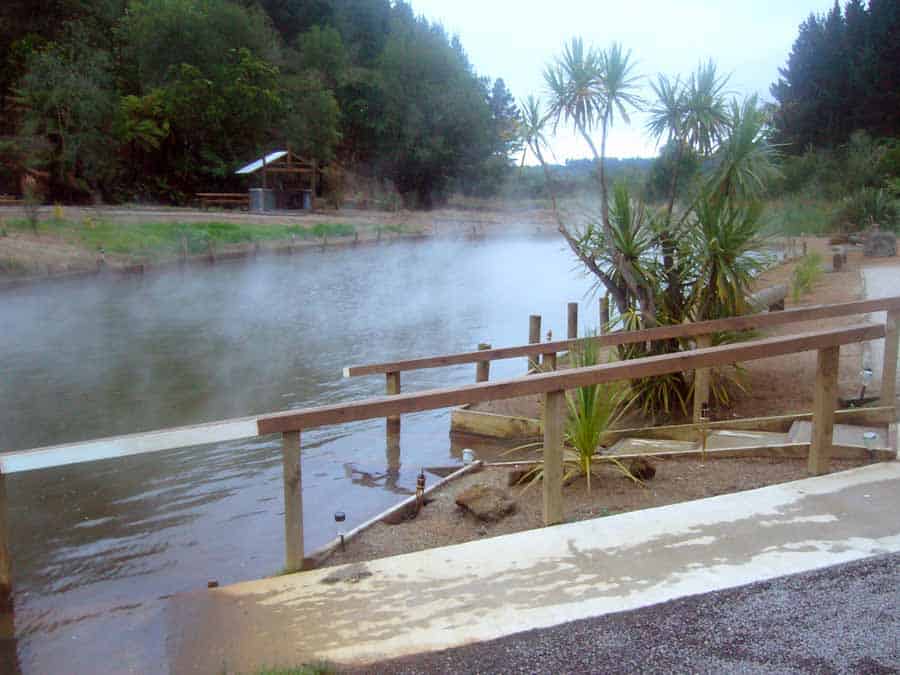 Tepuia
Tepuia is more than just hot pools and craters. It's a Maori Culture Center. In addition to viewing the geothermal attractions can see live kiwi close up! The kiwi is a nocturnal flightless bird and New Zealand's national icon. Or visit traditional Maori buildings to get a taste of the architecture. Tapuia is home to the Pōhutu geyser, which is considered a star attraction, and Papakura, Te Tohu, and Te Horu geysers are both dormant. The entrance is around $50.
Rotorua Accommodations
Almost all of the hotels in Rotorua offer geothermal baths. So one way to take advantage of the area is to spend the night. Here are some choices:
Closing Thoughts
If you are visiting northern New Zealand, you should check this area out. Don't expect a National Park experience, and don't expect to be wowed by the drive.
Make sure that you plan based on what you want to see or experience. The parks, complexes, and springs are not equal. All offer up different activities, and none offer everything. For example, if geysers are your thing, you need to hit Waiotapu or Tepuia. If you want to experience Maori Culture, then pick Tepuia.
Some people spend a couple of days in the area and do all of the attractions. For me, it was not that compelling. I mainly did not care for how commercialized most of it is. And, when I think of geothermal areas, the best is in our backyard – Yellowstone!
Looking for more posts to inspire you? Start here:
We are a participant in the Amazon Services LLC Associates Program, an affiliate advertising program designed to provide a means for us to earn fees by linking to Amazon.com and affiliated sites.
Brit On The Move™ Travel Resources
Ready to book your next trip? Use these resources that work:
Need more help planning your trip? Check out our Resources Page, highlighting the great companies we trust when traveling.