Traveling as a couple is one of the most bonding experiences for a couple. When done right, it's the passage to exploring the world together as one. However, travel can throw couples into unusual situations that lead to disagreements and resentment. The stress of travel plans gone wrong (which is inevitable) can cause tension. And, in some extreme cases, travel mistakes couples make can lead to a breakup.
When traveling as a couple, you yearn for a fun, exciting, and romantic experience. Looking at photos from travel bloggers and postcards from foreign countries you want to visit inspires you, and you start to fantasize about the upcoming vacation. Before you embark on a trip with your partner, consider these tips to ensure that you don't make a mistake that will put a dent in your precious time away!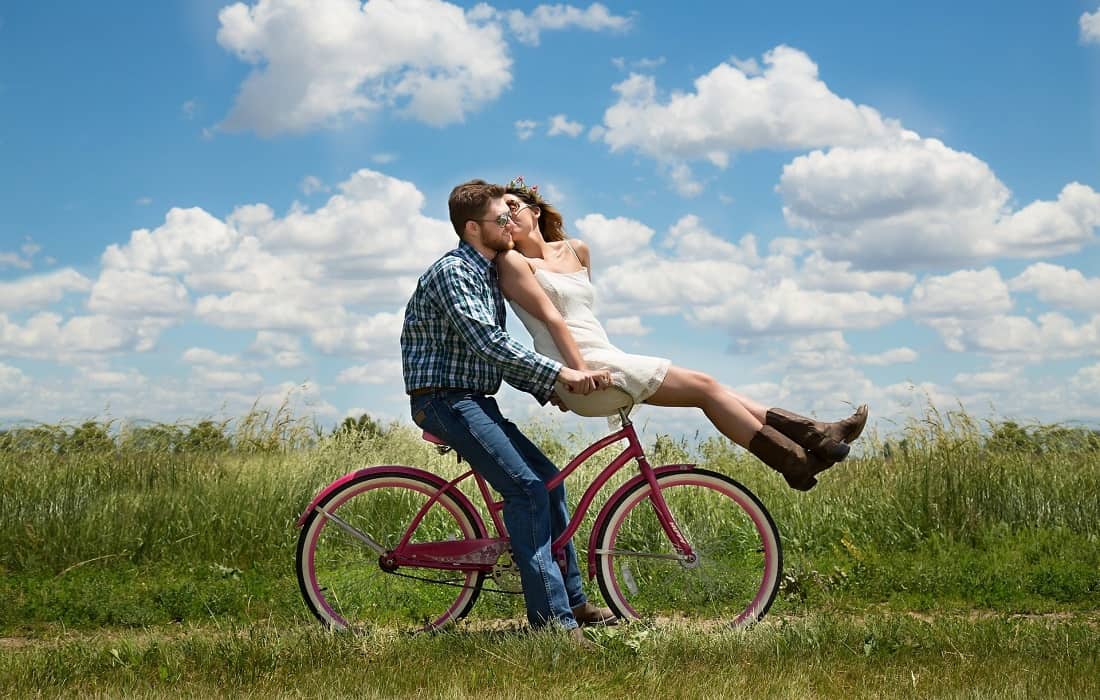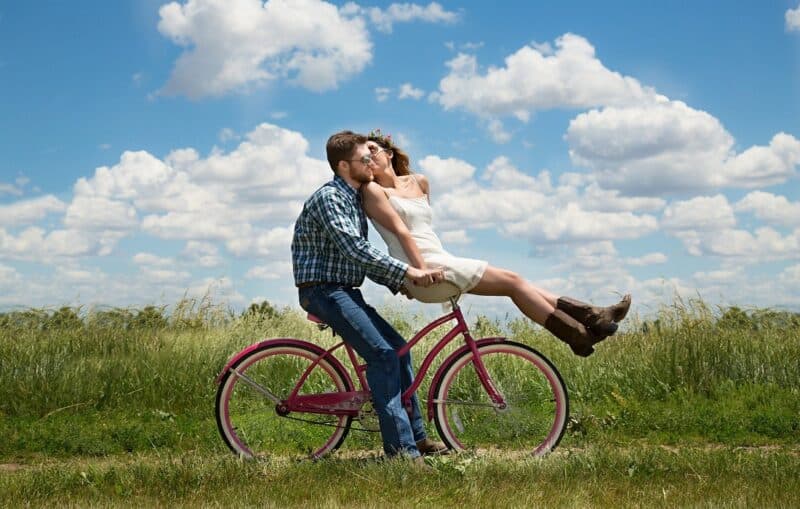 This post may contain affiliate links. Please read our disclosure and privacy policy for more information.
Here are "10 Mistakes To Avoid When Traveling As A Couple" – And How To Avoid Them!
Spending Every Second Together
Spending some time apart may seem to defeat the objective, but it's healthy to have space. Traveling together does not mean that you should be joined at the hip. Even if you are traveling for a few days with your partner, take some time to be by yourself. I am not suggesting that you spend a whole day by yourself. Make some time that is just for you. Take a long bath, take a solo hour to read a book. Or take a walk and explore alone. Brian and I often take some self-time pursuing separate interests. For example, he golfs almost everywhere we go. I don't; I shop or go to a spa.
Expecting Traveling As A Couple To Be Always Romantic
This is great travel advice for couples new to their romance. Even though you are traveling with your love, you shouldn't expect every moment to be full of fireworks, pampering, and romance. If you are new to traveling as a couple, you probably expect it to be sheer romance. This is unlikely. All couples face situations that can affect the vacation. For instance, get ready to face delayed flights, language barriers, lost luggage, getting lost, and so on. Be realistic about your expectations and anticipate a blunder or two.
Pro Tip: Read this article: 15 Biggest Travel Mistakes And How to Avoid Them
Arguing About Finances
Before you even book a trip, make sure that you discuss finances. Agree on the budget ahead of time. Dedicating enough time to plan your finances is a crucial step. Arguing about money while on vacation is a total buzzkill. Sit down and have a frank conversation about who is paying for what. Or determine if you will split all costs evenly. If you are married, this may be a moot point. However, even married couples need to agree on the budget.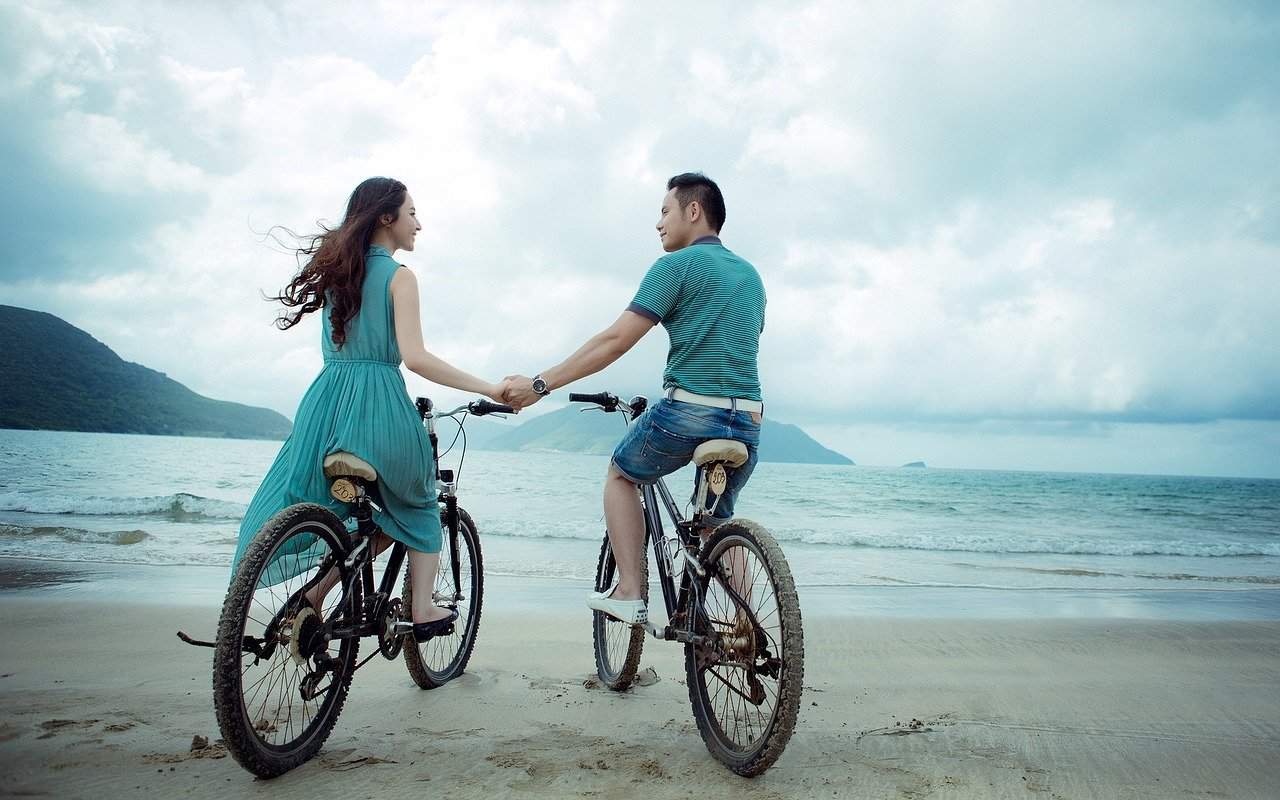 Isolating Yourselves
Traveling as a couple is all about being together. However, isolating yourself during the trip limits your options. Sure, you will be focused on your partner – that is the plan. However, it would help if you still spent some time socializing with others. Meet other couples, engage with the locals, or participate in city walks with them. Sharing these experiences with your partner and others will deepen and enrich the experience for you. I find it really easy to strike up a conversation with locals. Most people don't. If you are not comfortable reaching out or mingling, consider using a service like HookUpDate to meet others like yourselves.
Sticking To A Routine
Falling into a routine is another common mistake that couples make. Traveling should have an element of surprise, and there has to be some spontaneity. Think about routines as the backbone of work – the very thing you are trying to decompress from. Go with the flow, don't over plan. There's nothing worse than being on a vacation where every single option has been planned out. Most importantly, I find the best experiences are random non-planned ones.
Failing To Communicate How You Feel
Bottling up feelings is a recipe for disaster. If you are close enough to travel with your partner, you need to be open enough to communicate. Let your partner know if you are having a rough time or if things aren't going well. Communication is the key to all successful relationships, and it's crucial while traveling.
Choosing The Wrong Destination
Choosing a destination is subjective, as we all have different ideas. Some couples find it difficult to choose a place they both want to visit. If I left my travel plans up to Brian, it would be Las Vegas, NYC, and Thailand over and over again. Pick a location that reflects both your interests and has things to do that you will both enjoy.
Skipping On Travel Insurance
Having reliable travel insurance is essential, especially if you are going to an adventurous destination. The last thing you need is to be stuck miles away from home in a foreign hospital without insurance. Before selecting travel insurance, search and compare insurance plans from companies. Ensure that you understand the activities you will be participating in and assess your insurance needs before you buy!
Compare quotes using this tool – click on the image below, enter your dates, and compare!
Falling Prey To Scams
Unfortunately, many people make a living by scamming tourists. Every region and country has several scams. Before you decide on the location, research the local scams, and be alert. Sadly, some scammers target couples. A common global scam is to engage one of the two in conversation or sell goods. A diversion that often leads to the other being pickpocketed as they are naturally watching out for the one in dialogue.
Ignoring The Local Culture
Getting acquainted with the local culture and traditions should be high on your list. After all, this is part of the reason for travel. Embrace that people living in different parts of the world have differing views and approaches to life. Since you are traveling as a guest, it's polite and expected to respect the country's traditions. For instance, you aren't allowed to turn your back on Buddha statues in Sri Lanka. It would help if you also normalized saying "Hello" before talking to strangers in France.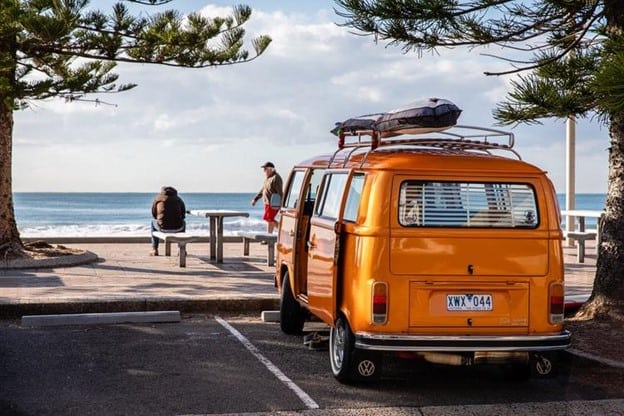 Standing In Line For the Perfect Photograph
Somehow we have all become pretentious posers, all in need of that "perfect shot." Or the staged, not-so-perfect silly photo. Either way, standing in line for a photograph is a terrible way to spend your time away. Be spontaneous, or get creative! Get your shot and deal with the imperfections. If you can't deal with the imperfections, photoshop them out.
Closing Thoughts
Traveling as a couple is a big deal. It will be something you come to love and look forward to. Therefore, take some time to avoid these mistakes and sure that you have the vacation you expect. If you have experienced any other dilemmas or have any other tips for couples, share with us in the comments.
Looking for more travel hacks, start here?
We are a participant in the Amazon Services LLC Associates Program, an affiliate advertising program designed to provide a means for us to earn fees by linking to Amazon.com and affiliated sites.