Me, My Story – About Brit On The Move
Let me tell you more about Brit On The Move™ and how this journey started!
Growing up in England, travel was a natural thing to do for all employed. In some ways, it's a right of passage that almost all families enjoy – rich and poor. My first international trip was to France many years ago in middle school. A student exchange program followed this to Germany. Later, my family and I took several vacations to Spain, Tunisia, and Greece. I particularly enjoyed my trips abroad with my cousins — some of which still stand out in my mind as "classics." I was hooked on travel long before my relocation to the US.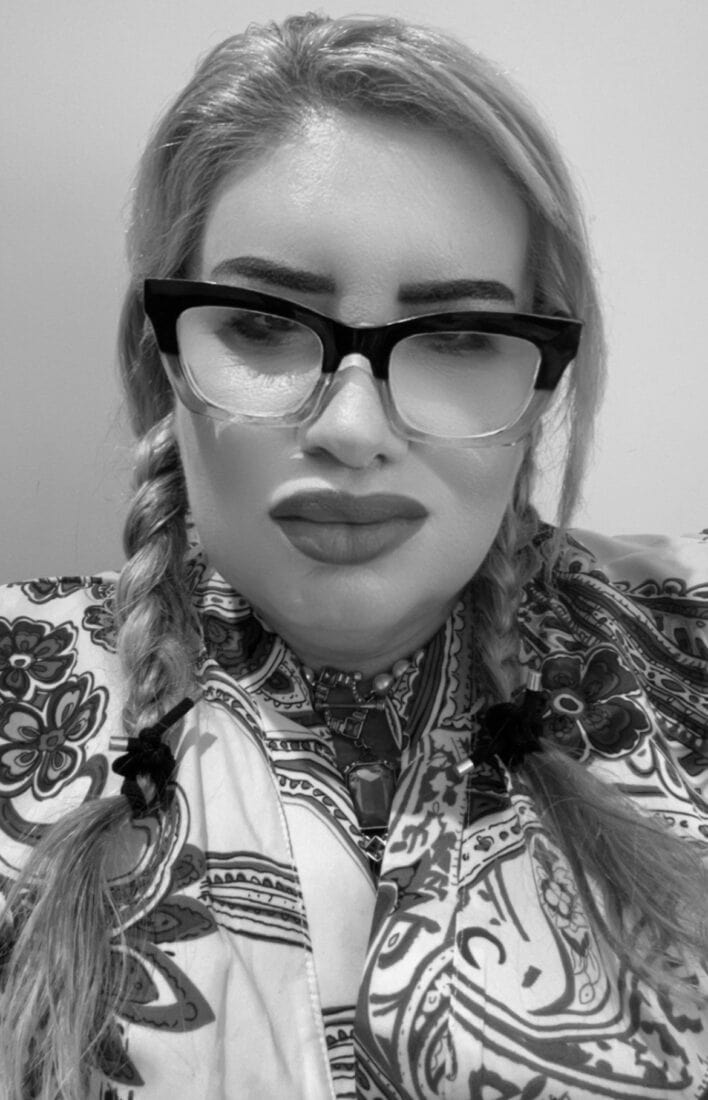 Despite being fortunate enough to have experienced travel, I came from a typical working-class family. No one in my family had an education beyond high school. No one was making a great living and few owned homes. My family has always struggled with dependency and mental illness. Early on, I learned and understood what it meant to be born into a working-class family. My long-term options were limited. The search for stability seemed like the only option. Back then, security meant getting married to a man in a better class than me, having children, and hopefully living happily ever after. All of this never appealed to me.
The Teenage Years
In my late teens, I went through a phase where I rebelled against everything my family tried to teach me, including rejecting a paid scholarship to a private school due to teenage pride and dating all the wrong men. I quit school and went on a rebellious quest to define my independence, sabotaging every ounce of normality along the way. I don't regret a single moment. While I made mistakes and took the long road, I learned life lessons you cannot buy, which ended up setting me up for success in personal and professional aspects in the long run.
Fast Forward to Adult Me
When the self-pity party ended, I had an epiphany that education was my only way forward. After exploring different schools, I knew I wanted to study overseas. It was critical to breaking the cycle. Separating from my pack and spreading my wings were needed. I looked at schools in India, Australia, and America. Having decided on America, I relocated to the US in 1996 to attend the University of Central Florida (UCF). By far the best decision of my life! Since relocating to America, I have:
Become the first person on both sides of my family ever to attend a university and earn a degree
Raised a couple of fur balls that I adored, that taught me what true unconditional love is
I became a parent to my beloved nephew – the Monkey
Made lifelong friends, priceless friends with the depth
Bought, sold and rented out several homes
For the most part, I lived almost debt-free
Traveled extensively globally – 74 countries and counting
Visited every state – all 50, by age 44
Held a Director level position in a Fortune 500 Company for over 20 years. Still, do and expect to soar!
My Turning Point
I've always enjoyed traveling, but a life-changing event accelerated my quest to see more. I was a strict and conservative saver. I thought one or two trips a year were doing well. That is until I learned my mother had stage four stomach cancer. I spent almost two years traveling back and forth to the UK to care for her and sometimes staying for five to six months.
Despite a gastrectomy and chemo, my mother's tumor returned, and she succumbed to the disease. Death by cancer is one of the most horrible soul-shattering things you will ever witness. It's a life-changing experience that redefines who you are. Quite frankly, it scared me and left me in a depressed state that I'd never experienced before. Outside of the obvious pain, I was left pondering my mortality. If the average retirement age is 65, could my expected lifespan be 62? I needed to cash in on life today! It was like a lightning bolt reality check. It's a feeling I can't explain, but it forced me to re-evaluate what's important.
What Changed
I live a very non-traditional lifestyle. I have never conformed to society's norms and never will. I no longer save to save. I never say no to any experience I can afford. Mainly, I do not say no to going somewhere I have never been. I'm no longer interested in material items, as they are pointless. I will go anywhere once, and I'm willing to try almost anything that doesn't involve heights! In short, I'm now living my life to the fullest. After all, there will be plenty of sleep when I push up the daisies.
I am a working professional with a fulfilling career. I do not come from a wealthy family; I am a regular person like you! Now I travel approximately twelve times a year to a variety of locations. Sometimes it's a long weekend away, or it could be a couple of weeks away, but I am always on the go for a new fantastic memory.
About Brit On The Move™ – The Website
My friends requested that I start this website since they wanted me to share information through emails or be the expert in booking vacations for their family's memories. Knowing how good critical memories are for a family has been a great responsibility, which I've enjoyed making perfect.
I use a combination of strategies, from collecting points to using my timeshare to offset travel costs. Typically, one portion of our trip will be free or almost free. For example, free flights, pay for the hotel or pay for the flights and stay in the timeshare. I'm not a nomad or a full-time traveler, but I'm an expert. I've mastered travel hacking, and so can you!
Brit On The Move™ provides practical advice about seeing the world without breaking the bank, coupled with a hefty dose of British sarcasm, or Britlish, as my friends call it. I am a no-holds-barred gal who will tell you the good, the bad, and the ugly.
If your idea of a great vacation is the Ritz Carlton or the Four Seasons, this website is probably not for you. Likewise, there will be little value here if you are a backpacking hostel type. You will enjoy this site if you are interested in traveling on a modest budget and using strategies to score decent deals.
Countries Visited
Closing Thoughts
Traveling could be educational for all students to experience the world outside their norm. It's something everyone should do. I believe it's impossible to understand the world unless you experience it yourself. It saddens me that the average American has never left America, and most have only been to a few states. For Americans, it's not a cultural norm in many other countries. I want to change this norm by sharing our stories, tips, and tricks.
Want to write for Brit On The Move™? Check out the guidelines for Guest Posts.
And yes, I do accept guest posts.
Looking to partner with me? See: Work with Brit on the Move™
Brit On The Move ™ – You Only Get One Life.
The question is: "What will you do with your life?"
Subscribe to our newsletter and get the best travel tips and inspirational stories delivered monthly. No spam, no sales pitches – TRAVEL!
Brit On The Move™ Travel Resources
Ready to book your next trip? Use these resources that work:
Need more help planning your trip? Check out our Resources Page, highlighting the great companies we trust when traveling.