How To Pick Travel Insurance
How to pick travel insurance is a headache, heck buying any insurance is something we all loathe. The terminology alone is worthy of a migraine. Naturally, we all dread it. Add to this, when it comes to travel, most of us don't know if we need it or not. Worse, most of us don't understand what the insurance covers – which is often left to the fine print.
You've all heard the phrase, "If you can't afford travel insurance, then you can't afford to travel." Wise words but not necessarily the case for all travel.
Before we get into the different travel insurance types, let me address the question most people ask.
This post may contain affiliate links. Please read our disclosure and privacy policy for more information.
When Do I Need Travel Insurance?
Unfortunately, there isn't a one shoe fits all answer for this.
Some people will tell you that you always should, but there are some times when you don't. For example, if you are traveling in your own country and have medical insurance, you can skip travel insurance. Assuming you do not want to cover lost baggage or trip cancellation. Travel insurance can help you cover the costs for such disasters, but whether it's a good investment will depend on your circumstances, your overall trip cost, and the type of coverage you get—another example. I also don't buy Insurance for rental cars because my travel credit card covers them.
As a thumb rule, I typically determine if I will buy travel insurance around the flights' cost. And I often buy travel insurance when traveling over a national holiday domestically, such as Thanksgiving or Christmas. Now, when we travel internationally, I almost always buy travel insurance. The exception is when I travel to the UK as I am a citizen there.
This being said, there are several different types of travel insurance. If you are reading this article, you will understand which travel insurance to buy and who to buy it from.
What Is Travel Insurance?
Travel insurance covers a variety of travel costs you could run into when booking travel or when on vacation.
Some common examples are emergency medical expenses and evacuation, lost baggage, travel delay, and trip cancellation. *However, there are plenty of other coverages.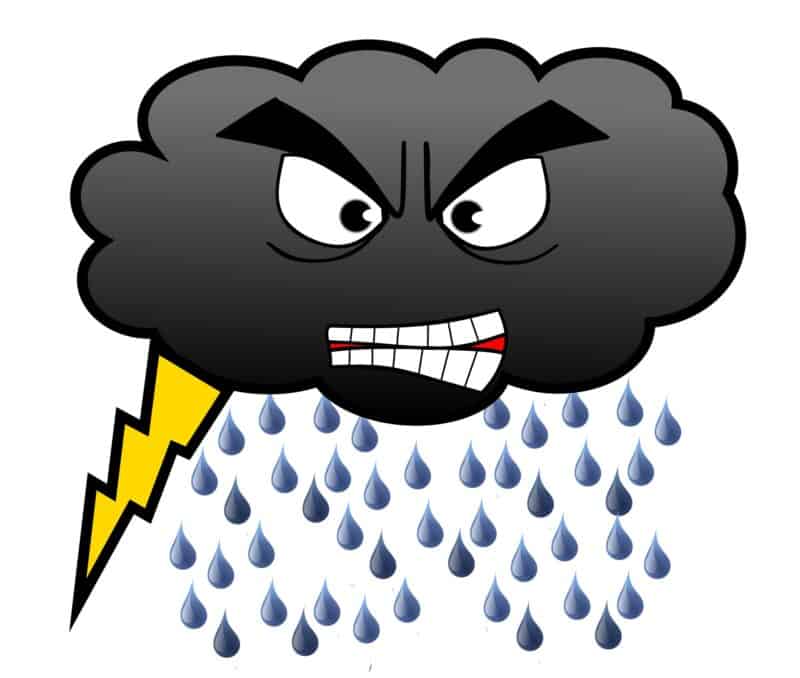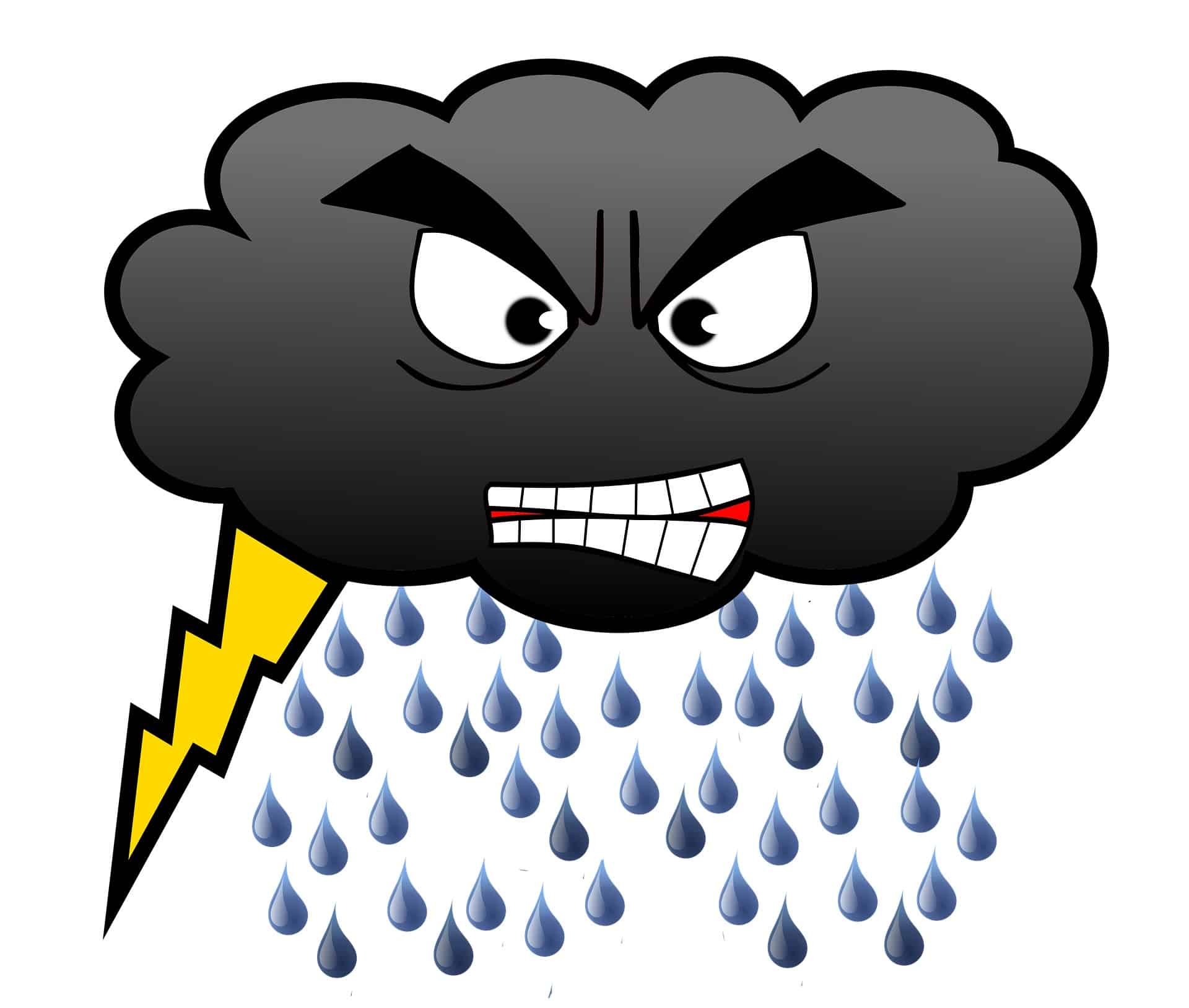 Different Types of Travel Insurance Plans
Before we get into the weeds, you need to understand that you can buy an annual policy or buy travel insurance on a trip-by-trip basis.
The key here is if you are planning multiple trips for a year, you are probably better off with an annual travel policy.
Annual Travel Insurance Policy
Think of an annual travel policy the same way you think of your annual car insurance policy. You buy it for the year, not for each car ride, you will take.
Annual travel insurance policies are best suited for:
Frequent travelers
Business travelers
Any traveler with multiple trips per year
Single Trip Travel Insurance Policy
Single trip travel insurance covers you for a specific single trip. In other words one vacation. The premium is determined by the cost of the trip, where you are going, the age of the traveler, and the length of stay.
Coverage starts begins when you buy the policy and ends when you return home. Even though it's called a "single trip" you can visit multiple countries. It is still conceded one trip as long as you don't return home in-between visits.
The typical length of a single trip policy is 180 days. What is included varies policy by policy. As such, single-trip travel insurance is slightly more challenging to shop for!
Have you noticed that all companies ask if you want to ensure your purchase regardless of where you book whenever you book a plane ticket or a hotel? For example, if you buy your tickets from an airline and buy your hotel from Expedia, you'll be asked twice if you want to buy Insurance to cover each item separately. Complicating this is the fact that each company you buy something from uses a different insurance company to offer coverage.
Typically, I stay away from buying the insurance offered at checkout. I prefer to shop independently for my own travel insurance based on my needs. Keep reading for a few more details.
What You Will Learn
In this simple guide, we explain the basics of how travel insurance works, how to pick travel insurance, and how to get the most out of the travel insurance you buy. In this guide you will learn:
The different types of travel coverages
How to compare different travel insurance plans
Which travel insurance is right for you
Where to purchase the travel insurance you need
If you want to skip to the punchline and compare quotes, this tool will guide you through how to pick travel insurance. Simply click on the image below, enter in your dates and compare!
Coronavirus and Travel Insurance
Some travel insurance companies have issues statements they now consider Coronavirus a "foreseen event". In a nutshell, this means that a number of different types of coverage in travel insurance policies may not be used, offer limited benefits related to the coronavirus pandemic outbreak.
Some travel insurance companies have completely excluded coverage for problems related to epidemics and pandemics.
You may have a planned trip and are concerned about the coronavirus, and you are having thoughts of canceling your trip because you are wondering if travel insurance will cover you.
If you have an existing policy, now is the time to read the fine print. If you are shopping for travel insurance you need to really read what is covered.
Note:The only company offering coverage for COVID is Nomads Insurance
Nomads COVID Insurance Coverage
Coverage works the same as any other illness as long as it was not contracted before your coverage start date and does not fall under any other policy exclusion or limitation.
Testing for COVID-19 will only be covered if deemed medically necessary by a physician. The antibody test is not covered, as it is not medically necessary.
As of April 15th, 2021, Nomad Insurance also covers quarantine outside your home country of $50/day for up to 10 days (with the limitation of being once within a 364-day period). The coverage requires that:
You are covered by Nomad Insurance for a minimum of 28 days.
Your quarantine is mandated by a physician or governmental authority because you have either tested positive for COVID-19 OR you are symptomatic and waiting for your test results.
To get a quote to specifically cover COVID visit Nomads here:
How To Buy Travel Insurance
Travel Insurance Coverage Types
There are seven main categories of coverage: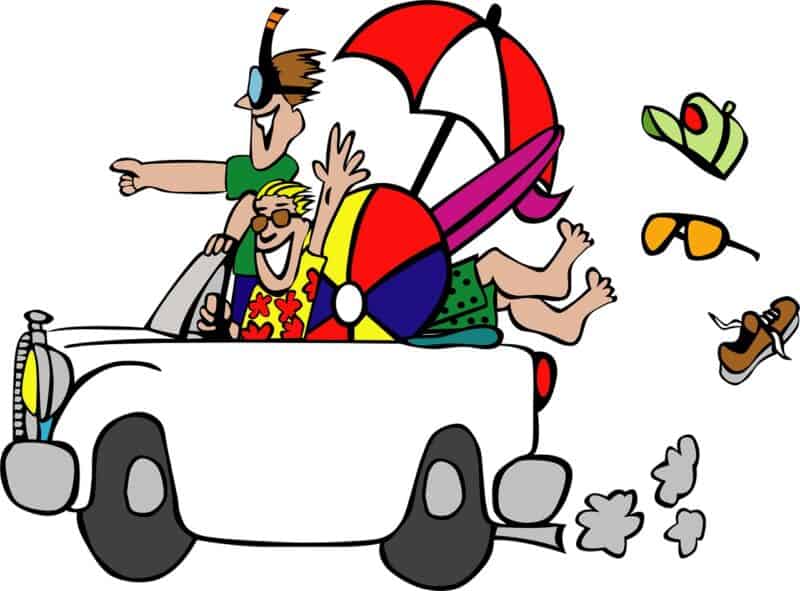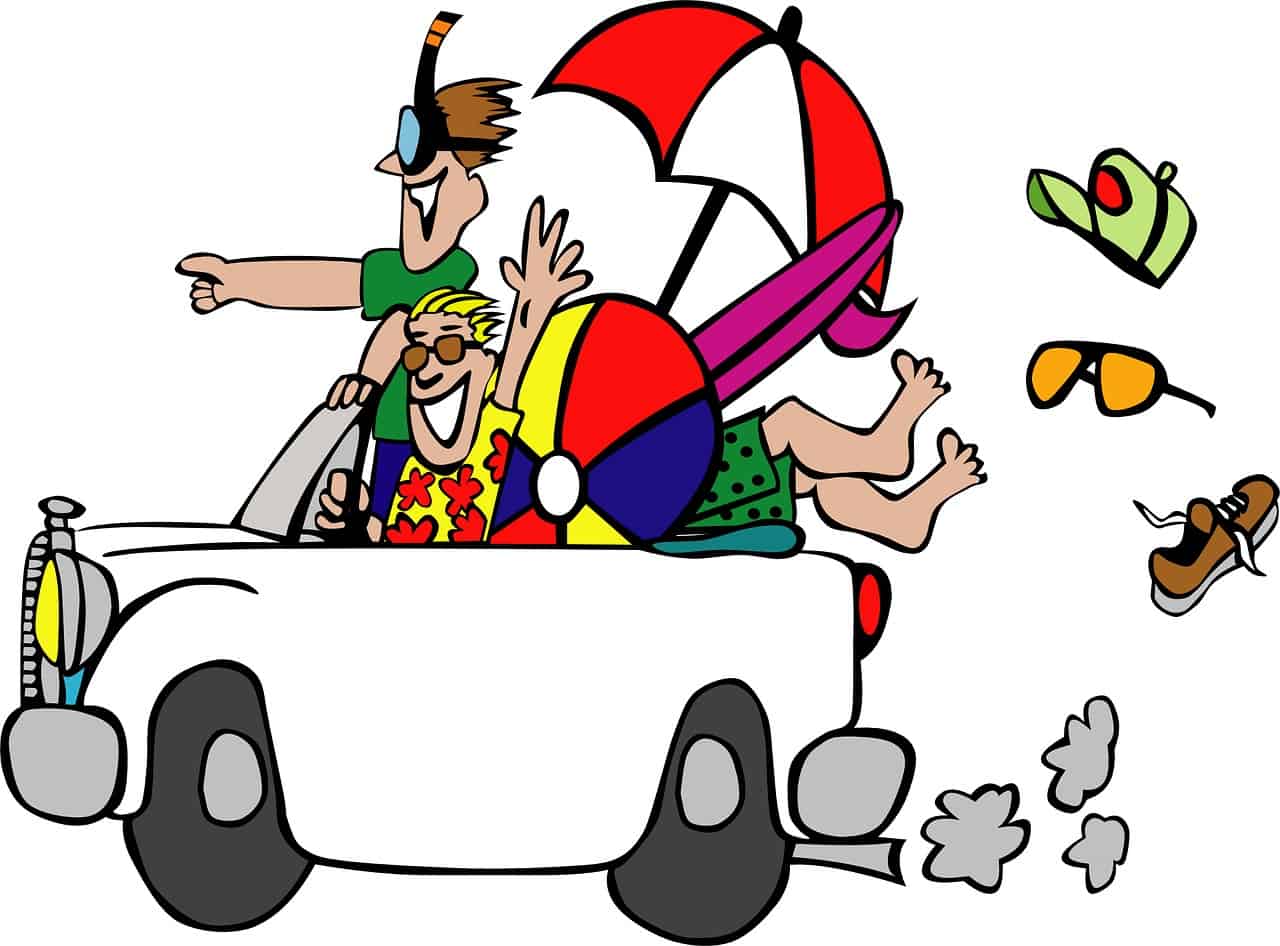 Trip Cancellation
Trip Interruption
Medical Evacuation
Emergency Medical
Baggage Loss
Flight Accident
Accidental Death
Each coverage coverages specific perils, or "causes of loss", simply stated the event that cause you to have a loss.
Understanding how to pick travel insurance correctly is based on the ability to choose which coverages you need.
In the insurance world, the term "peril" refers to a specific cause of the loss that is covered by a company. Examples of perils are theft, fire, hurricane and so on. A peril in the context of travel insurance refers to the dangers that people are exposed to while traveling. These dangers "perils" are what ultimately cause a loss.
Note: A named-peril insurance policy will cover the insured only for a specific kind of risk, which might be very different from an all-risk policy that covers every peril except those that are excluded by the company.
See, how to pick travel insurance is not as easy as it should be!
Travel Insurance Coverages
Trip Cancelation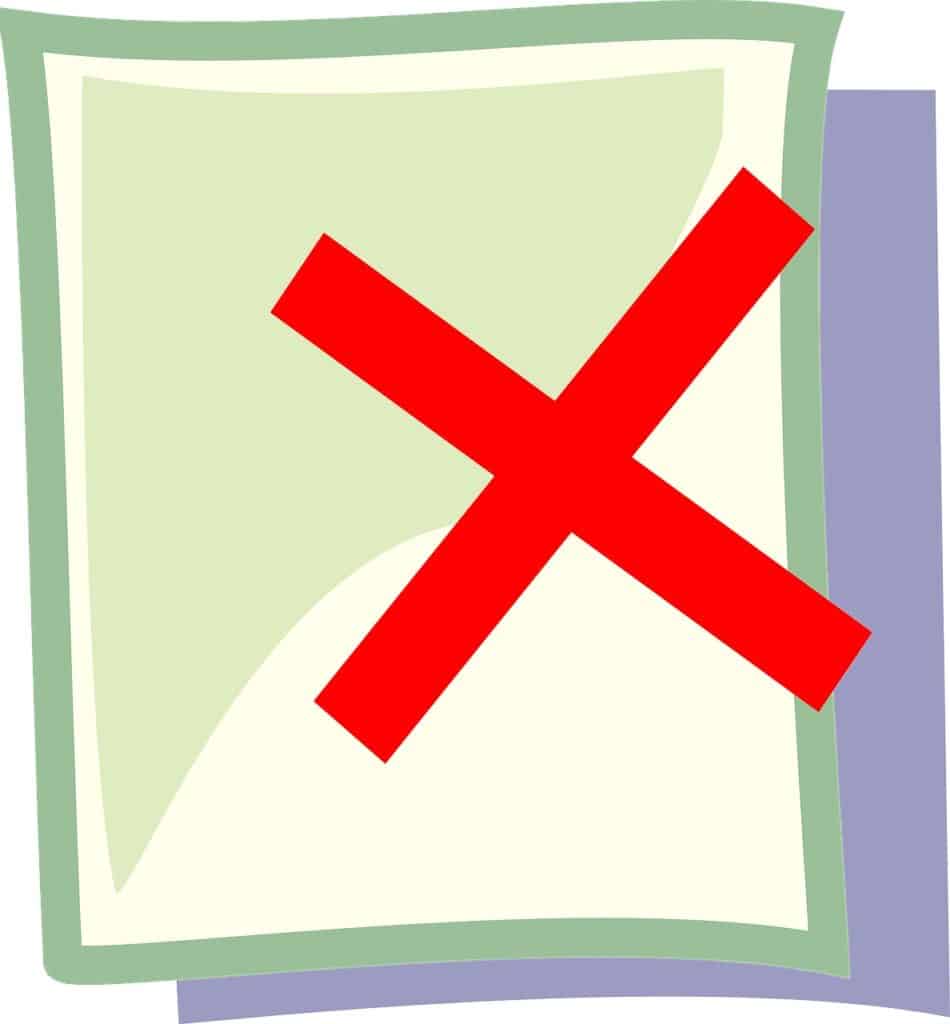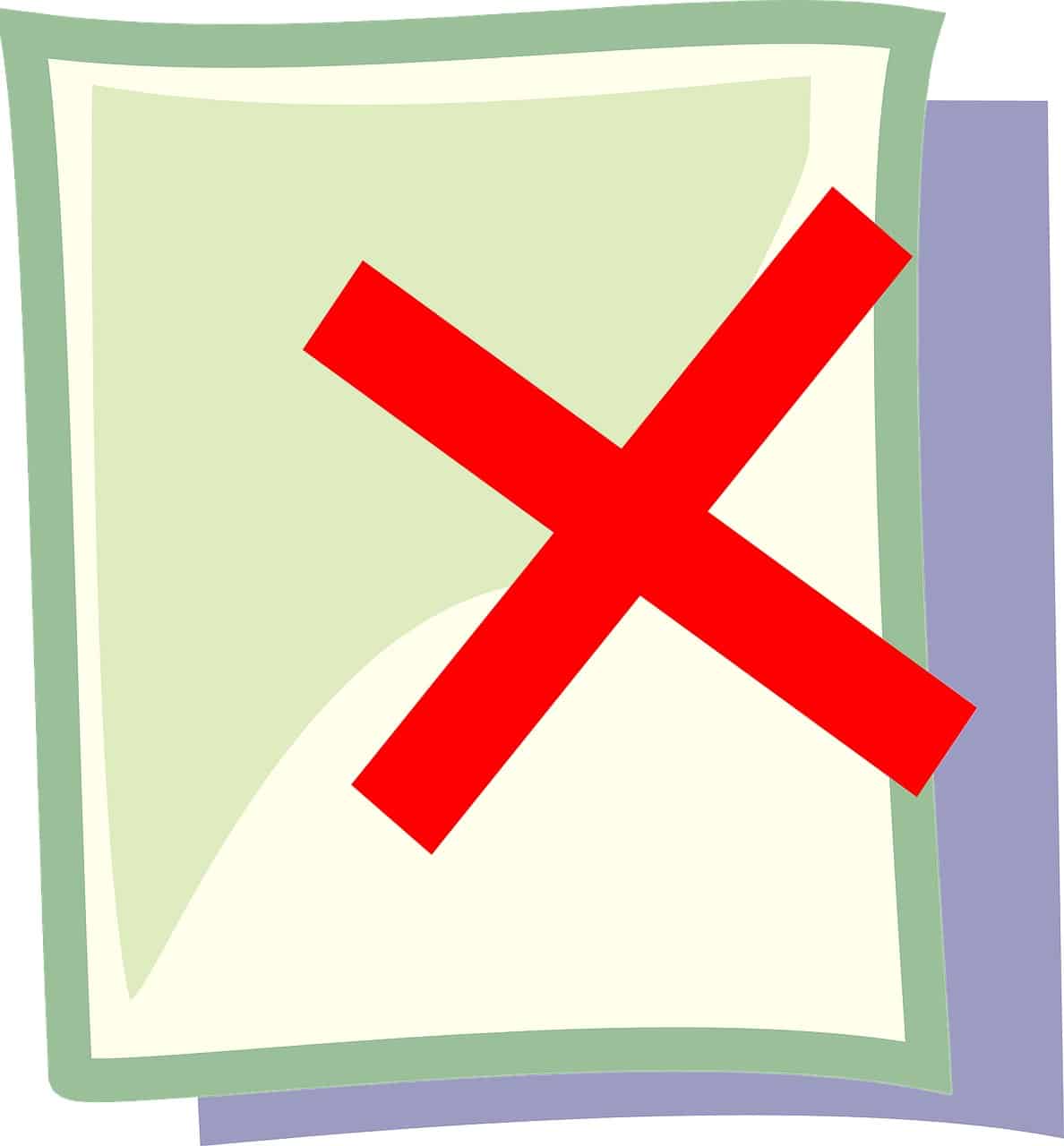 From its name, it is easy to assume that this covers any type of cancelation. However, this is not the case. Trip cancellation coverage provides coverage for "covered reasons". Each policy varies but common covered reasons are:
Accidental injury, sickness, or death of you, a traveling companion or a family member
Bankruptcy and/or default of your travel supplier
Employment and union strikes that cause a complete cessation of travel services of your carrier
Legal obligations like jury service or a legal case you are a participant in
Mandatory evacuation ordered by local authorities at your destination due to natural disasters (tornadoes, hurricanes etc)
Terrorist attacks that occur in your destination city or the city you are traveling to
Weather events that cause cancellations in travel plans or a cessation of service
You or anyone in the travel group is terminated, or laid off from employment
If you have a covered reason this coverage will reimburse travelers for their insured pre-paid and non-refundable trip costs.
Valid documentation is required for many of the covered reasons, so keep records.
Cancel For Any Reason (CFAR)
Different from trip cancellation, these coverages do not have a covered reason clause. In other words, you can "cancel for any reason." This coverage is becoming extremely popular given COVID.
Cancel for any reason is typically an add-on feature to most travel insurance policies. Cancel for any reason coverage provides travelers a refund of approximately 50-75% of the insured non-refundable and pre-paid trip costs.
And, cancel for any reason must be purchased within 14 to 21 days of booking the trip.
How To Pick Travel Insurance Policies – For Any Reason Policy
You will need to compare all quotes line by line. Some of the things to compare are:
What is the per-person coverage limit?
Is there a penalty or coverage percentage – will the policy pay 50%, 75%, or 100% of expenses
How much time do you have to cancel and make a claim – is there a deadline
Note: When you are shopping for quotes the verbiage often reads "trip cancellation" a very common coverage. Do not make the mistake of assuming this is "Cancel For Any Reason" – it is not. You have to click through and read if the policies "trip cancealltion" covers cancel for any reasons. Or, in some cases read the exclusions.
A way to make this easier is to filter your search results to "Cancel For Any Reason," however, you will still need to read what is covered.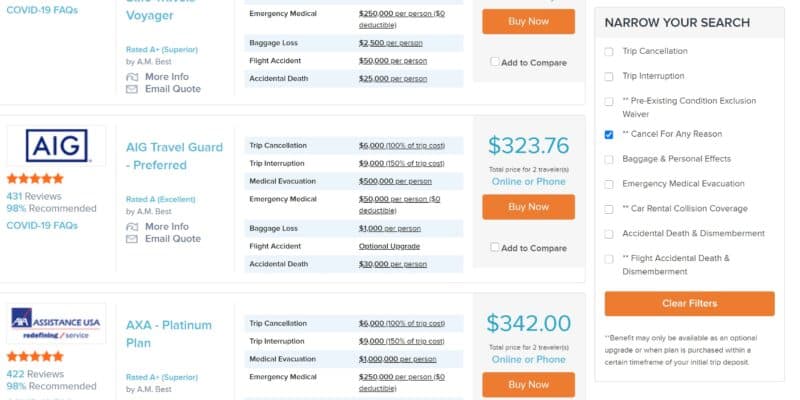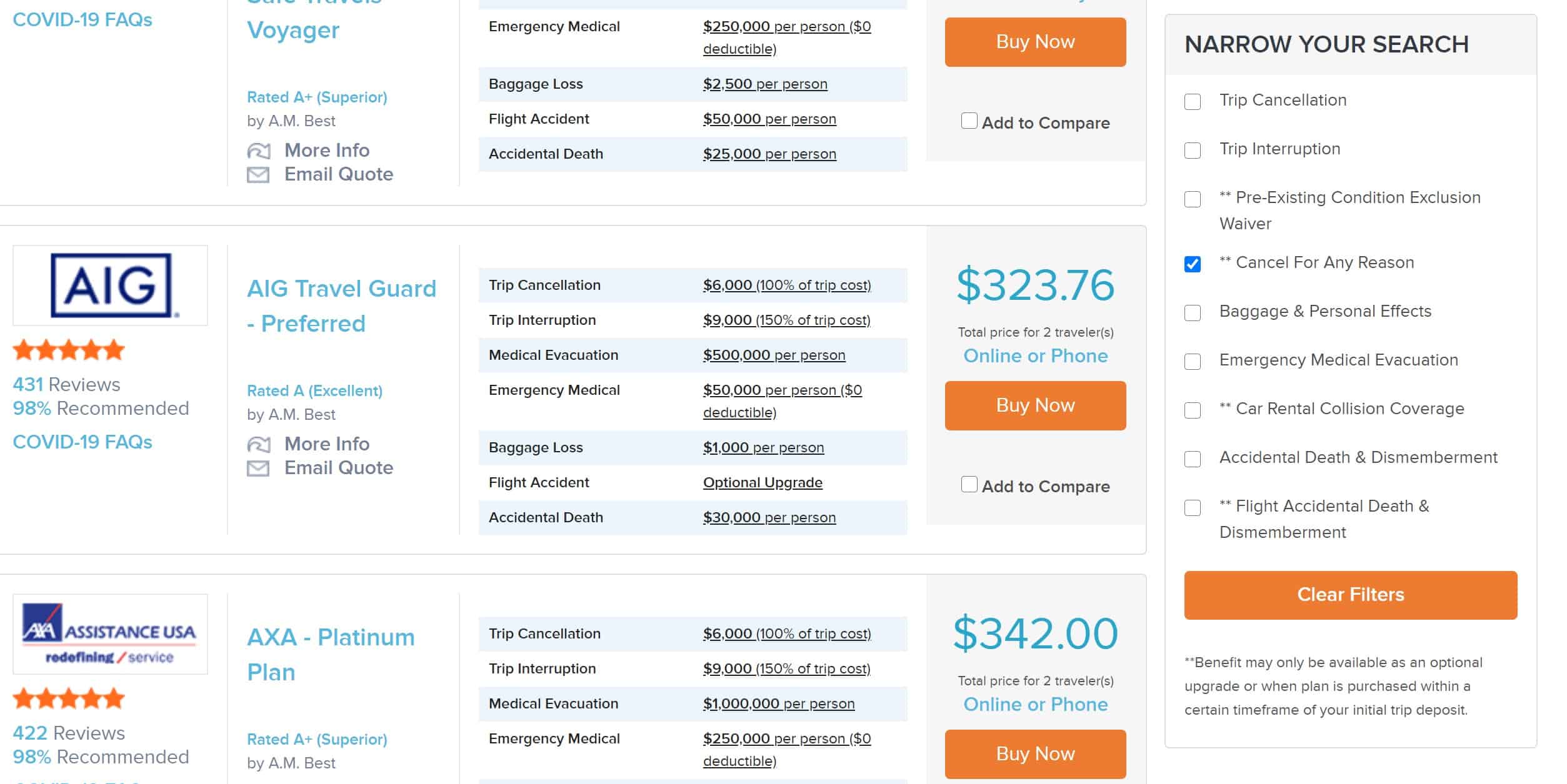 Trip Interruption Coverage
Commonly included in almost all travel insurance policies, trip interruption coverage reimburses travelers that must unexpectedly cut their trip short and return home or if a portion of a trip is missed. It is a post-departure coverage that only applies once you have started your trip. Even the cheapest and most basic travel insurance policy will include trip interruption coverage. It pays prepaid and non-refundable trip costs for specific covered reasons.
Each policy varies. Here are common covered reasons:
A non-traveling family member becoming sick or passing away.
Accidental injury, sickness, of you, a traveling companion or a family member
Mandatory evacuation ordered by local authorities at your destination due to natural disasters (tornadoes, hurricanes, etc.)
Terrorism attacks or threats of terrorism
Weather events that force you to change your plans or return
Most natural disasters
Trip Interruption typically covers 100% and 200% of the total trip cost, but some trip interruption policies only provide coverage for a return flight home.
To ensure that you can claim all expenses, you need to inform all your travel suppliers within 72 hours of finding out your trip will be interrupted.
Emergency Medical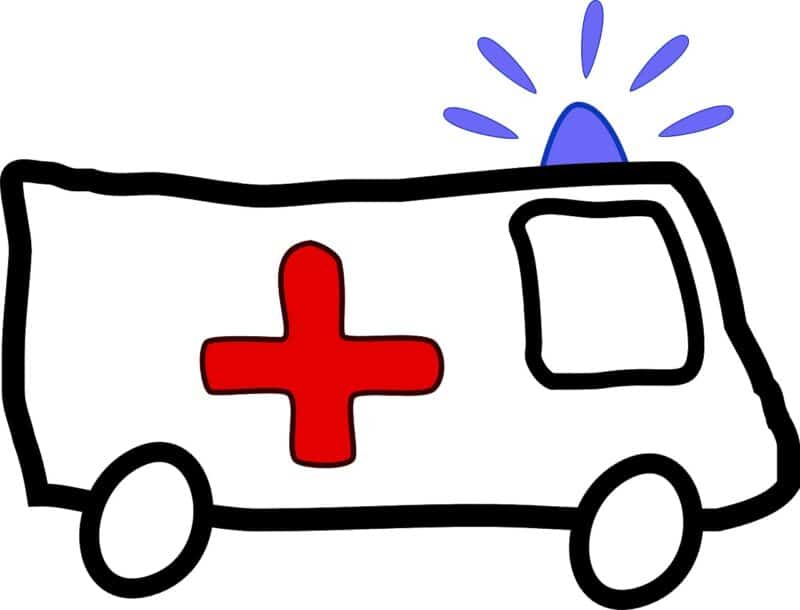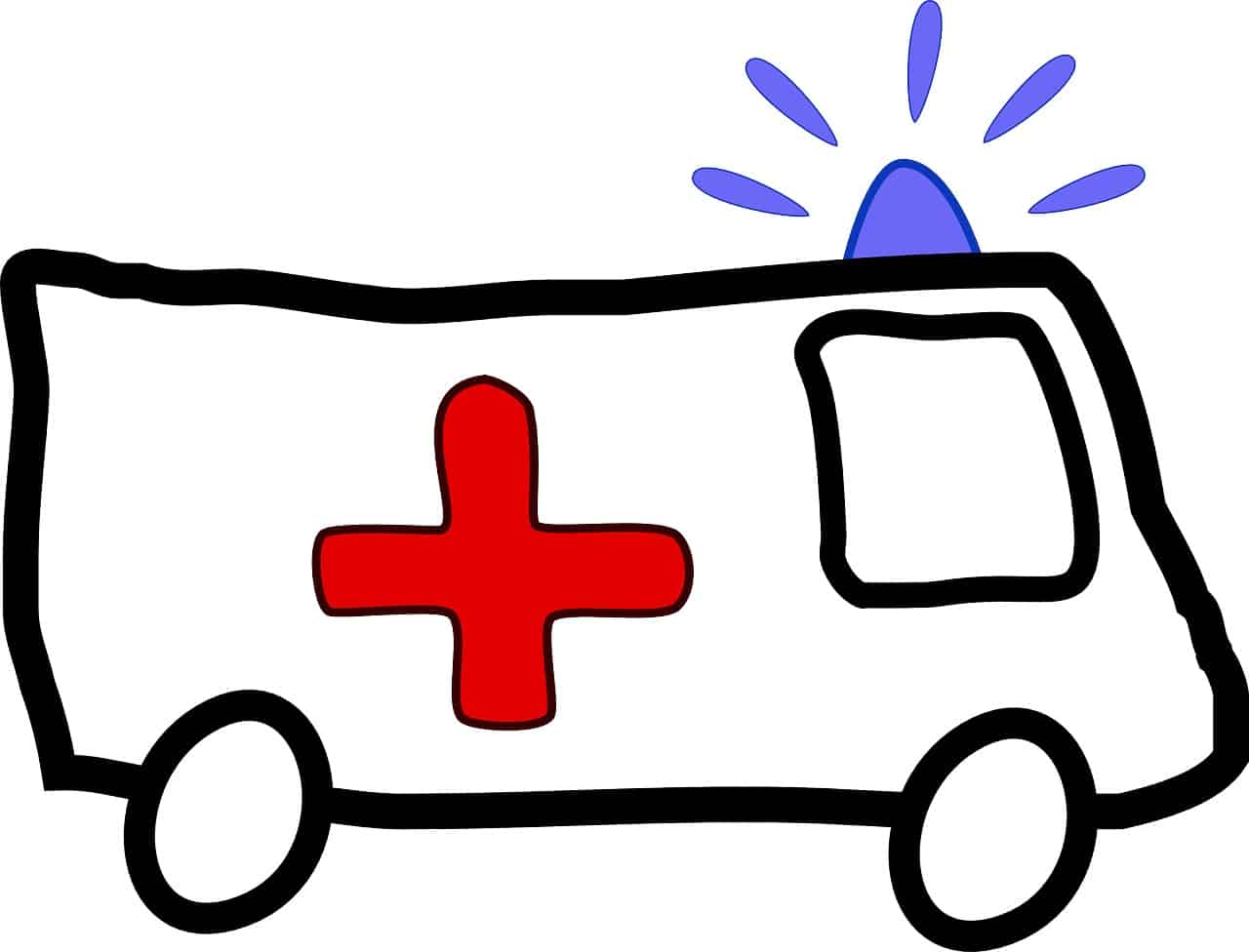 No matter where you travel, there is a risk of an accident happening, causing you injury or illness. When traveling in your home country, your existing medical coverage is sufficient.
If you are traveling outside of the country, it's unlikely your existing policy will cover you. As such, if you are traveling internationally, you need emergency medical coverage.
Emergency medical typically provides coverage for:
Illness, injury, or infection that could lead to significant health complications
Ambulance service
Treatment by doctors and nurses
Most hospital costs such as surgery, medical tests, anesthesia, and prescription drugs
Some policies cover sudden dental emergencies such as a lost filling or broken tooth.
Emergency Medical Exceptions
Almost all medical insurance policies travel or otherwise have exceptions know as exclusions. Here are some common exclusions for emergency medical:
Injury or illness caused by a pre-existing condition or a suicide attempt
Injuries related to drug or alcohol use
Sporting injuries or injuries unless you purchased a policy that covers sporting activity.
Complications due to pregnancy if not specially covered
Some policies offer a pre-existing condition exclusion waiver. They are not cheap. In fact, choosing this almost doubles the cost of coverage. However, if you have a condition, you would be wise to buy this just in case.
Note: Some counties require that you have emergency medical coverage insurance. To determine which counties, go to the U.S. DEPARTMENT of STATE — BUREAU of CONSULAR AFFAIRS. Search for the country you are visiting then scroll to the "Health" section. This will tell you if you must have medical coverage.
Medical Evacuation (Medevac)
As the name might suggest, medical evacuation coverage generally covers the cost of transportation to the closest medical facility. Typically, trip insurance providers determine the type of evacuation transport based on your location and medical condition. Some policies provide medically equipped transport home if you need long-term care.
The key to understanding medical evacuation only covers transportation costs: Care costs within transit like oxygen or blood. In other words, medical evacuation covers the cost of transporting you and caring for you on route to getting you to care. In some cases, a medical evacuation policy will also cover the cost of evacuating others with you.
And, each plan has a limit on what they will pay. This is important to understand. For example, if you plan to climb Mount Everest and require evacuation, it will be ridiculously expensive and could be above and beyond your policy limits.
Accidental Death & Dismemberment (AD&D)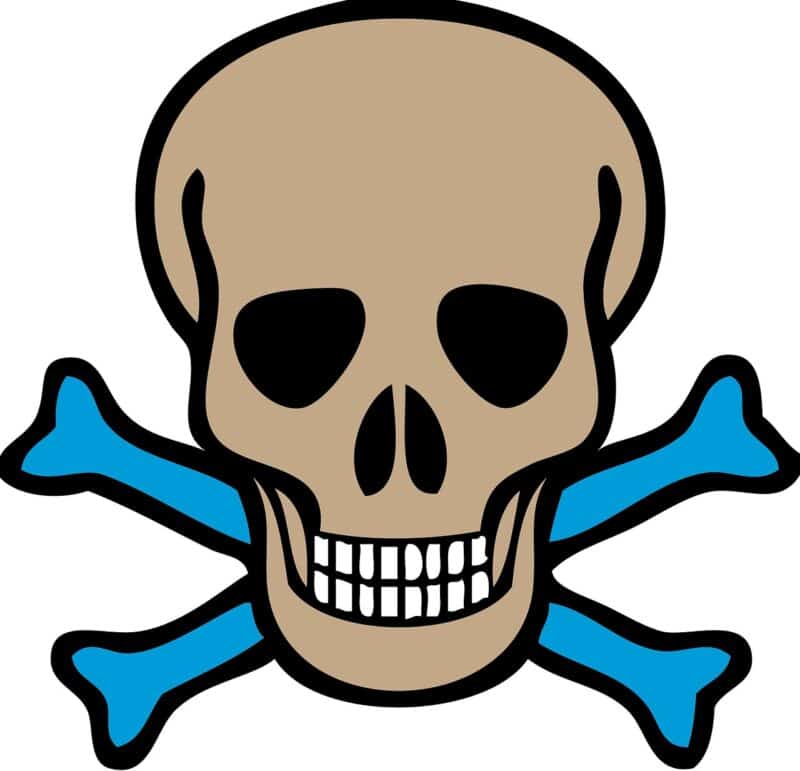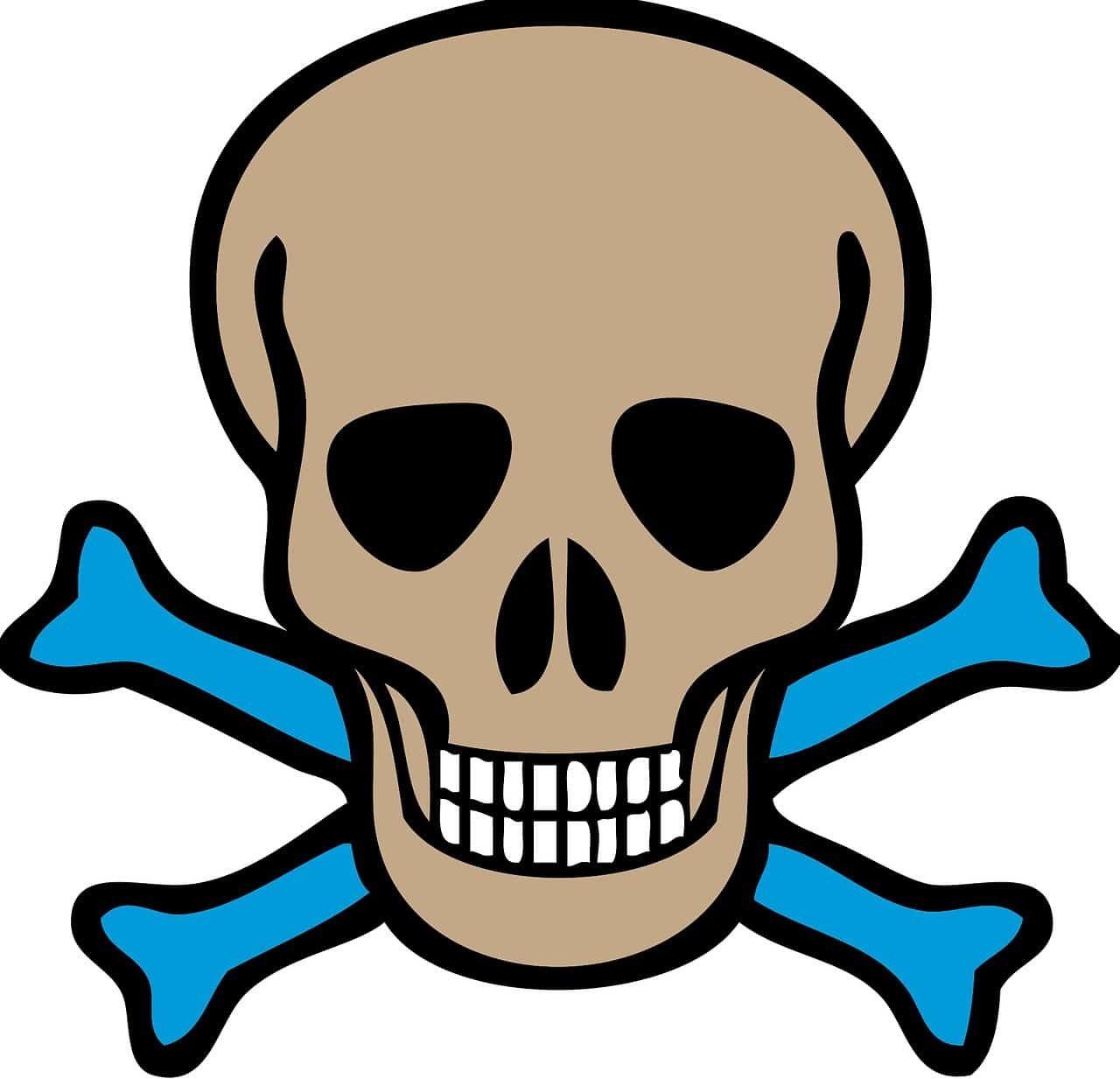 Sometimes referred to as life insurance, accidental death and dismemberment provide a lump-sum payment up the policy limit in the event of loss of life or limb (or any body part) during a trip. Accidental death and dismemberment isn't a basic coverage. You have to pick a package with it included or added the coverage.
For the coverage to be applicable, the accident must occur within a certain number of days, and the accident must happen during your trip.
The amount paid is based on the policy limit. For death, most policies will pay 100% of the benefit. For dismemberment, most pay 50% of the policy limit.
Note: Accidental Death & Dismemberment does not include medical evacuation costs.
Baggage and Personal Items Loss
There are three parts to baggage coverage:
The baggage itself – what your bags cost
The contents of the baggage – the cost of items inside the bags
The delay of the baggage

Almost all airlines cover a portion of all three, but it's limited, not even close to actual expenses, and is compensated on a case-by-case basis. This is the most important reason why you need to consider baggage and personal items insurance.
Ugh, yet another reason how to pick travel insurance is complicated.
Baggage delay coverage pays a predefined amount if the luggage is delayed by an airline. The funds are dispersed to give you funds to buy clothing and necessities until the delayed luggage arrives.
Baggage loss coverage pays a predefined amount if the luggage is lost by an airline. It covers the cost of baggage and contents. However, most baggage policies cover small amounts like $750 or $1,000, which may or may not be enough. Be sure to check the limit and determine if it is enough. If not, raise the limit to ensure you are covered.
Flight Accident
Think of this as the equivalent of airbound accidental death & dismemberment. These two coverages are almost the same with one exception. Flight accident only pays out if the "peril" or cause of the loss is the direct result of a flight accident.
The only other benefit to this coverage is that if you survive a plane accident, some medical coverage is available if yours does not cover you or on international soil.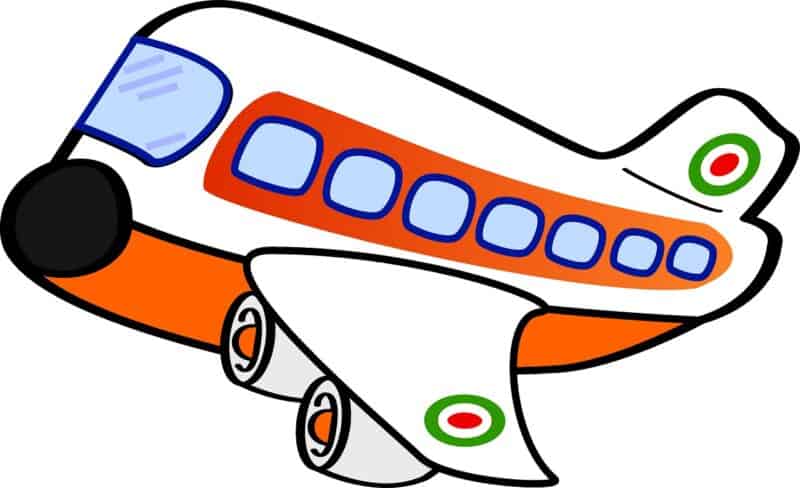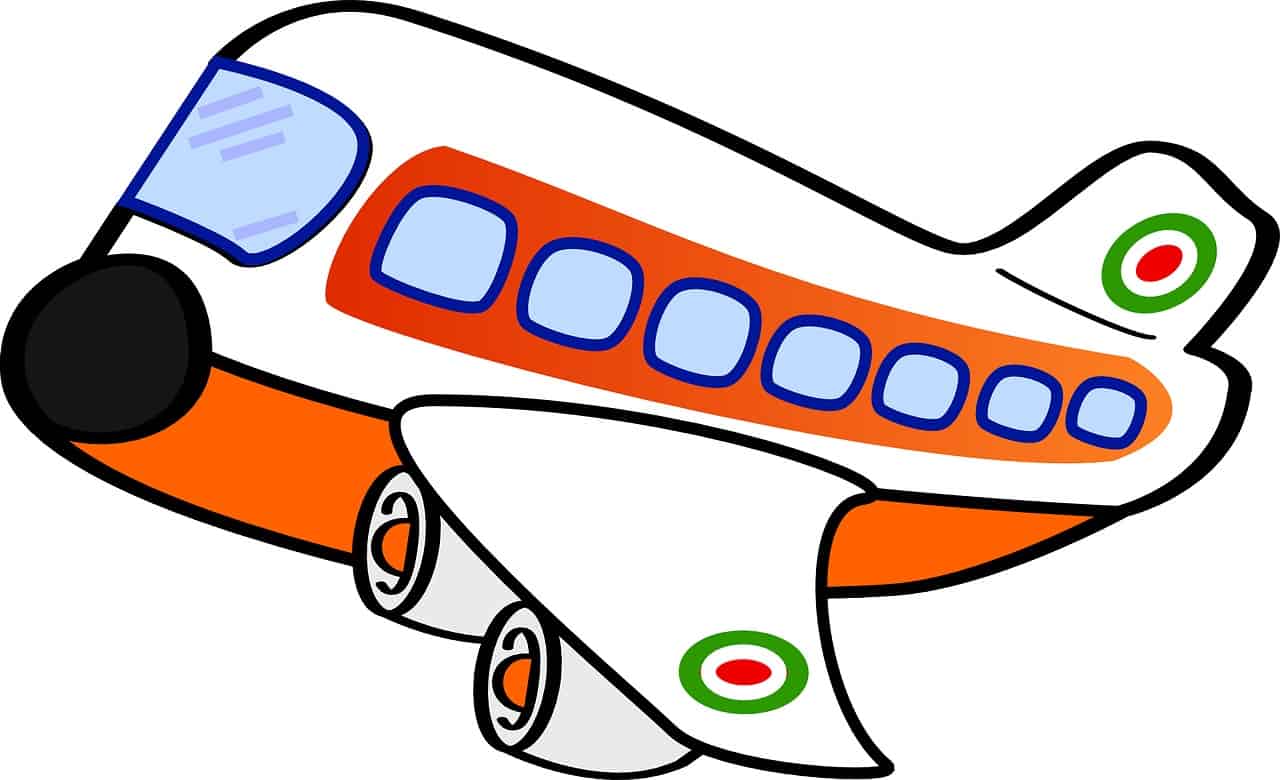 Special Coverages –

Adventure Sports & Activities
Most policies do not cover emergency medical assistance, medical treatment, and medical evacuation/repatriation if you are seriously injured or in an accident while participating in certain activities or non-professional sport overseas.
One company that does provide coverage for adventure sports and activities is World Nomads. They offer two types of coverage for Americans:
Standard Plan Sports & Activities as listed for U.S residents
Standard & Explorer Plan Sports & Activities as listed for U.S residents
To get a quote for Adventure Sports & Activities enter your trip details here then compare the two types of coverage:
How To Buy Travel Insurance
I am going to make this really easy for you. There are thousands of travel insurance companies online. However, few enable you to compare coverage for coverage across the various carriers.
TravelInsurance.com not only allows you to compare a variety of quotes in a couple of clicks, but the website is also super easy to use. Once your quote pops up, you can click on each coverage and read the details long before purchasing coverage.
Click on this image, enter your travel dates and compare:
We are a participant in the Amazon Services LLC Associates Program, an affiliate advertising program designed to provide a means for us to earn fees by linking to Amazon.com and affiliated sites.
Brit On The Move™ Travel Resources
Ready to book your next trip? Use these resources that work:
Need more help planning your trip? Check out our Resources Page, highlighting the great companies we trust when traveling.