Volunteer Abroad – Working Holidays & Vacations
At some point in our lives, we all consider or dream about volunteer vacations, volunteering abroad, and working holidays. The philanthropist in us eventually rises, and we all consider it. Often, people go on church missions or spend a school summer overseas volunteering for all kinds of causes. But how do you go about volunteering if you are not a part of a community that offers these experiences or are not in a school that does?
Let's take a look at the psychology of volunteering before we dive in.
According to Maslow's Hierarchy of Needs – a motivational theory in psychology comprising a five-tier model of human needs. The fifth level – self-actualization, which translates to transcendence needs is often where the philanthropy needs surface. Meaning, a person is motivated by values that transcend beyond the personal self (e.g., mystical experiences and certain experiences with nature, aesthetic experiences, sexual experiences, service to others, the pursuit of science, religious faith, etc.). Or stated, it's where our desire to serve others peaks.
This post may contain affiliate links. Please read our disclosure and privacy policy for more information.
What Does It Mean to Volunteer Abroad or take A Working Holiday?
If you have pondered if a volunteer vacation, volunteering abroad or a working holiday is for you, you have found the right place to explore this urge!
Volunteer vacations are typically vacations where you volunteer your time for a cause. Volunteering is about freely giving your time to help an organization, a community, or an individual. In other words, you don't get paid to volunteer. Some people volunteer locally but most opt to volunteer abroad for a cause they are interested in. Lots of people choose to volunteer abroad for a global cause.
Working holidays are similar to volunteering vacations. However, a working holiday typically provides you an opportunity also to earn some income. Typically, if you decide to work overseas, you'll need a working holiday visa totally different from a tourist visa.
Both volunteering vacations and working holidays offer you the chance to immerse yourself into another counties culture. These special opportunities expose you to real life in the host country, let you see behind the scenes, and enable you to make a difference.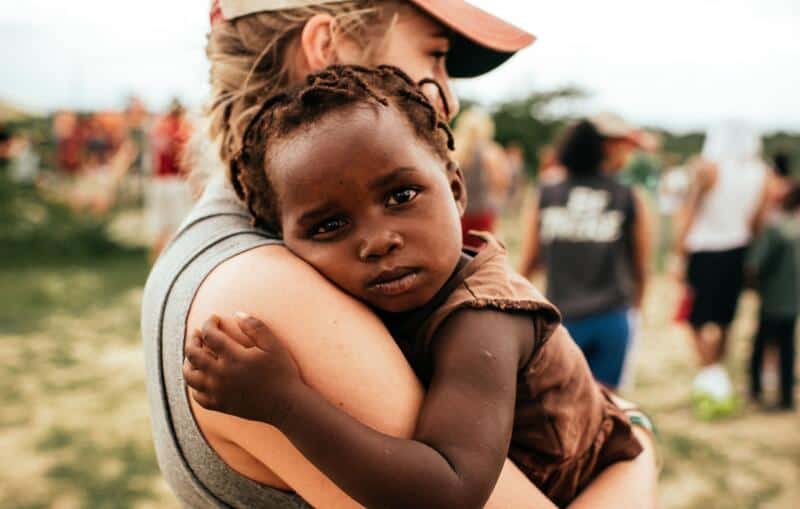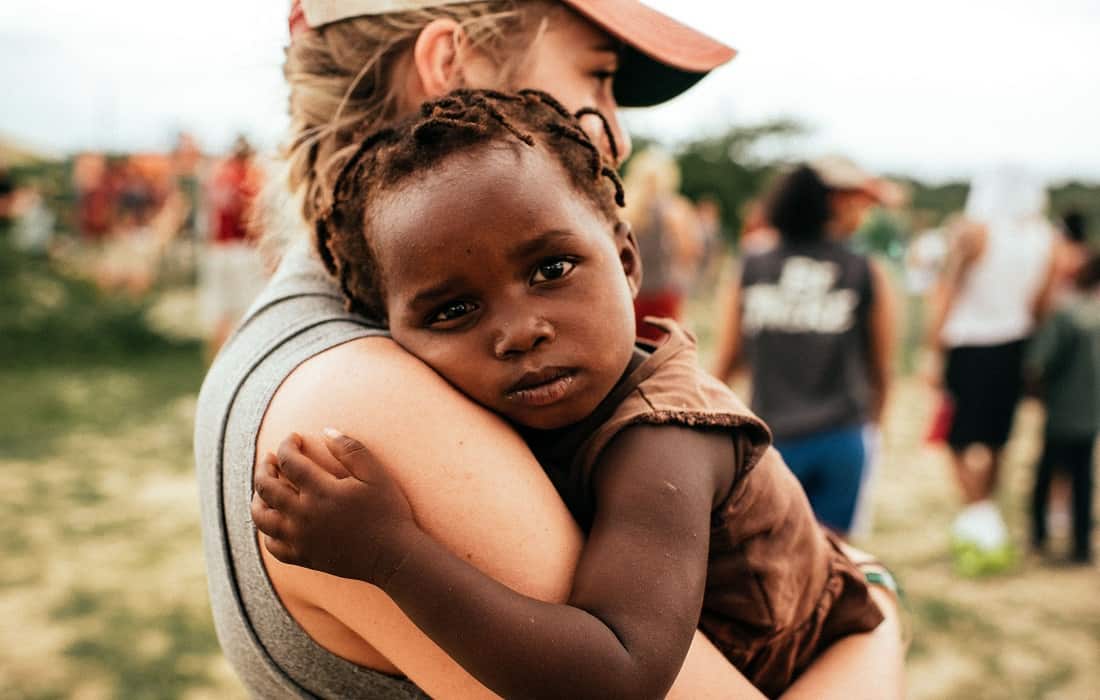 Types of Volunteer Vacations And Working Holidays
Unbeknownst to most, there are many different types of working holidays and working vacations that you can participate in. There are also lots of unique ways to volunteer abroad, aka volunteer to work overseas in a new county.
Internships
An internship is a temporary position with an emphasis on on-the-job training rather than merely employment. Internships can be paid or unpaid. Overseas internship programs are a great way for students to get real-life job experience to add to their resumes or CV. Interning overseas can be considered to be a leg up. Regardless of whether it gives you more job opportunities upon return, you have an experience that others do not. You will also walk away with international references, new skills, and lots of international friends.
Summer Camps
Summer camps are popular in America and typically run from late May to August when schools are out. For years, American children have been spending their summers at camp. Children who go to a summer camp spend more time participating in outdoor activities that camp counselors coordinate. I often hear stories from my friends about how much they cherish their time, and the lifelong friendships ignited at camp. In addition to making friends, children learn new skills like how to cook, how to make a fire, or how to kayak. Most importantly, they take part in daily activities that have sporting and competitive elements. All of which build life skills and increase self-esteem.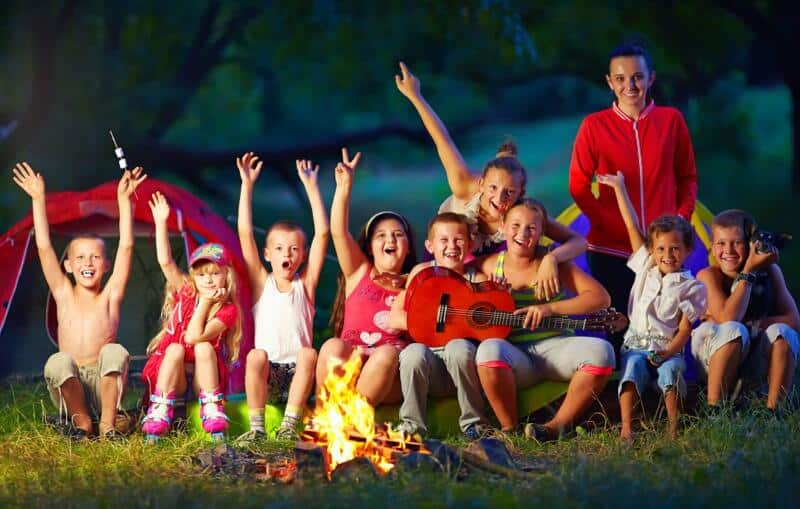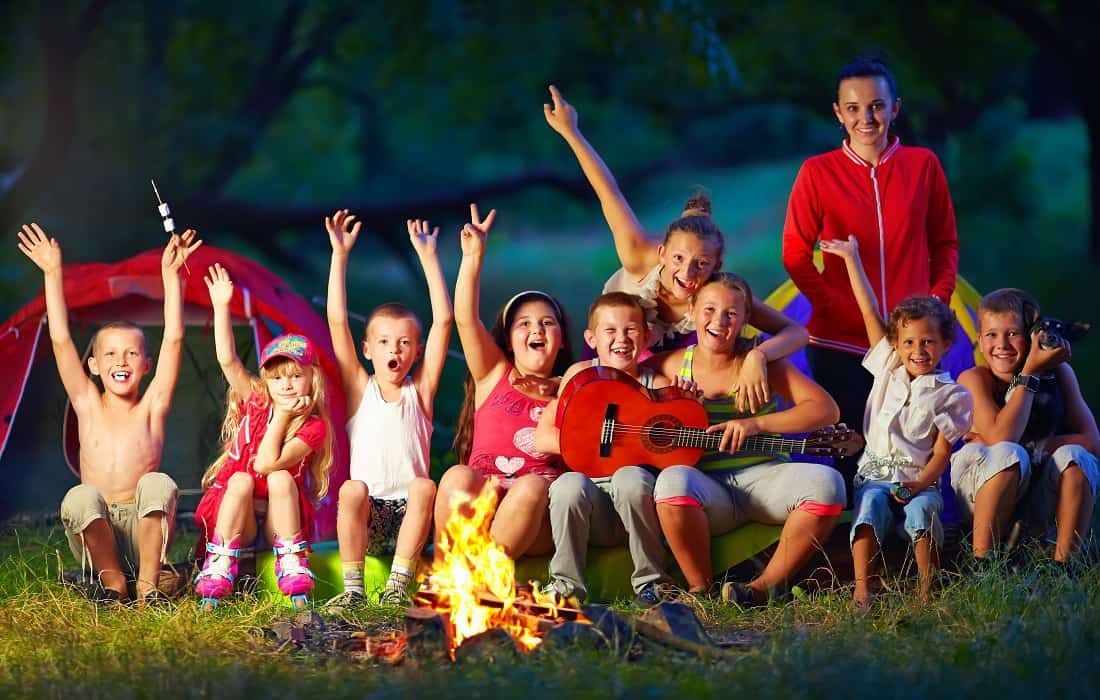 This is where you come in! Imagine being a summer camp counselor. Counselors are the adults that organize and run all of the fun activities for the kids at summer camp. For those who volunteer to be a counselor, most living expenses are covered. And a generous stipend is usually provided that will help fund your travels after camp.
A stipend is a fixed regular sum paid as a salary or allowance.
This is a unique opportunity to work with children and travel across North America for a summer. Most importantly, get paid, and have a summer to remember!
Tutoring & Teaching
I bet you have heard of teaching overseas. Over the years, it's become a trendy thing for people worldwide to participate in. Thousands of people decide to tutor or teach because this opportunity is a working holiday and you will earn an income. Teaching English internationally is in high demand, and there are so two common forms:
Tutoring
Tutoring is private, meaning you will live with a host family and tutor their child or children. As the child's mentor, the responsibilities will vary based on the assignment. You may assist with homework or provide support to learn the English language. You will have a private room, be provided with meals, and earn a weekly stipend. One other advantage of tutoring is that you typically only tutor for 15-30 hours. This translates (pun intended) to plenty of time off to explore.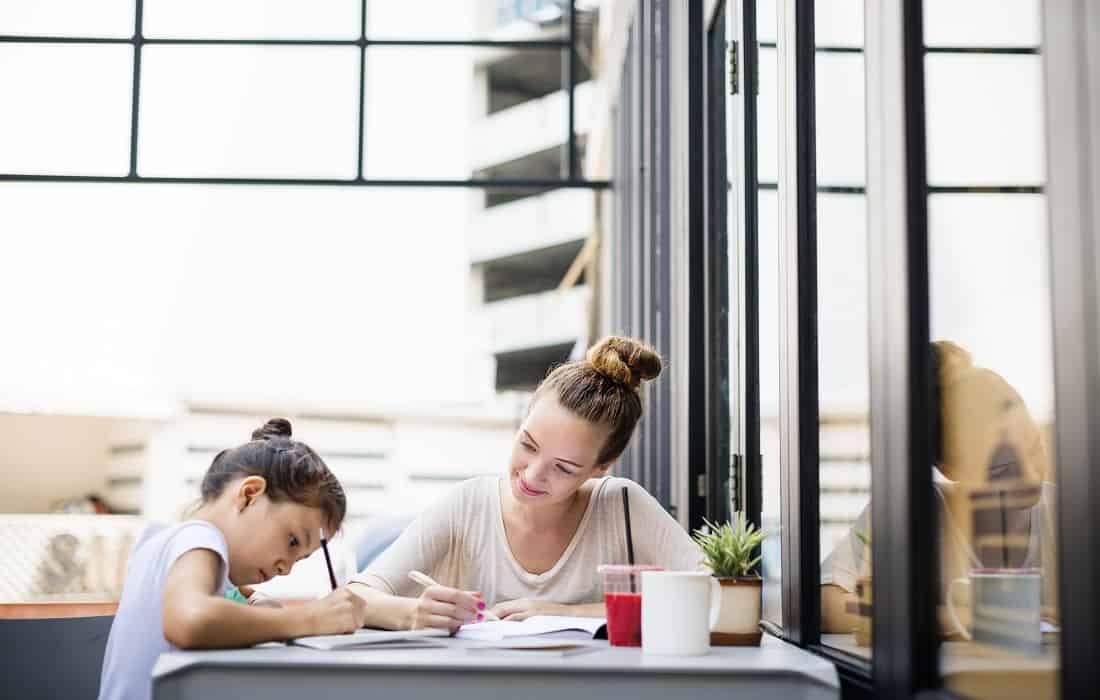 Teaching
Teaching means you will teach in a school environment, but the school could be public or private. If you chose to make a teaching trip, you would need to participate in a three to four-week TEFL or TESOL course where you'll learn how to teach English to international students. Participation in the teaching programs includes accommodation, transfers, cultural activities, and excursions. Upon completion, you'll be awarded an internationally recognized accreditation that you can then use to teach anywhere in the world.
What Does TESOL Stand For?
TESOL stands for Teaching English to Speakers of Other Languages. TESOL includes teaching English as a foreign language (such as in the China example) and teaching English as a second language (TESL), meaning in a country where the primary language is English.
What Does TEFL Stand For?
TEFL stands for Teaching English as a Foreign Language. It refers to teaching English in a country where English is not a primary language (rather, it is a foreign language). An example of TEFL would be a teacher from the U.S. teaching English in China.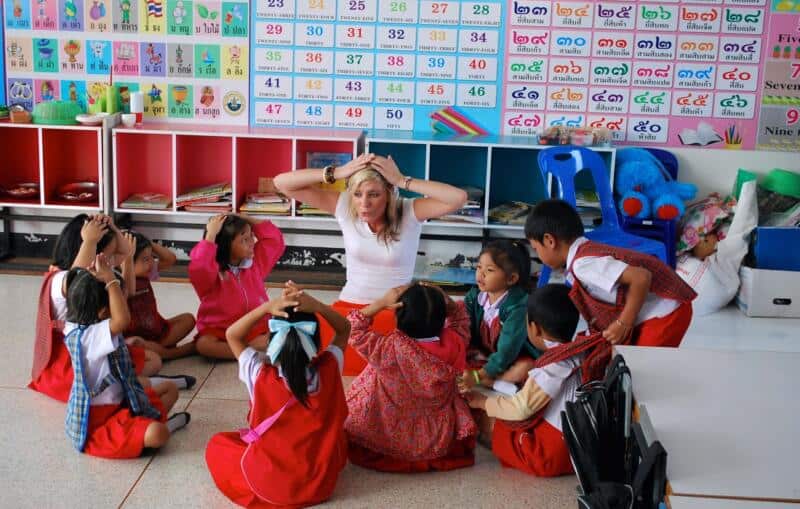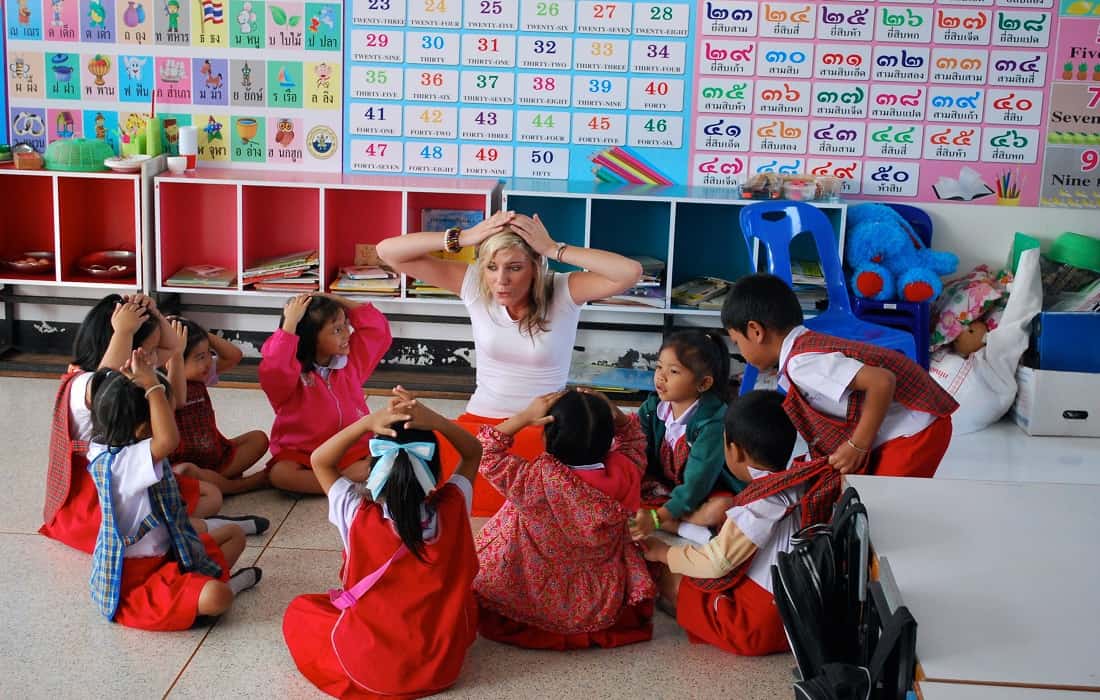 Volunteering And Volunteering Abroad
Volunteering abroad is perhaps one of the most altruistic options of them all. After all, volunteering is where you give your time for free. Volunteer vacations are probably the most unique of all the opportunities. These experiences land you smack in the middle of the local culture as a local. Something the average tourist does not get to experience. There are hundreds of critical projects and international causes all over the world for you to choose from. Volunteer vacations overseas are generally an all-inclusive voluntourism experience, and you do earn income as a volunteer.
Read about what it's really like to volunteer abroad. I interviewed Alexandria Gay who did The Big Five African Wildlife & Conservation Volunteer Experience!
Au Pairing
Think Nanny Mcphee, and you get the concept of an au pair. You will be the live-in "nanny" that provides live-in care to the children of the welcoming host family. This is an overseas cultural exchange and this type of working holiday is best suited to young people. You will have your own room, be provided with a weekly stipend, and be provided two to three meals per day. It's not uncommon for the host family to include you in their social activities. For example, you may get the chance to travel with them!
Working Holiday's
As discussed above, you be an au pair or teach but there are other options available as well. A working holiday is a cultural exchange concept that allows you to work abroad on a special, government-issued 'working holiday visa'.
You'll earn a local income to fund your travels and have the freedom to explore the country for longer than the average tourist. It's the perfect opportunity to travel, live like a local, and immerse yourself in a different culture. And, these working holidays are not just for those under thirty!
There are opportunities to work in Canada, Australia, England, and New Zealand!
Global Work & Travel – The #1 Trusted Company
GET $50 Off or 50 Quid Off with this exclusive code: BRITMOVES50
Since 2008, Global Work & Travel has helped over 58,000 travelers turn their dream of taking a volunteer vacation or working holiday into reality. Members of the travel industry's most prominent & renowned accreditation groups and associations. With well over 9,000 4 & 5 star reviews, you know you are in safe hands!
Whether you've dreamed of installing water pumps in remote villages of Africa or saving turtles in Costa Rica, Global Work & Travel has options for you!
Flexible Payment plans: There's no reason you can't live out your travel dreams! If your funds are low but your desire to travel and see the world is high, don't stress. You can pay off your trip in any installments that you get to choose.
Lifetime Deposit Guarantee: Life isn't always a smooth ride, and Global Work and Travel offer a Lifetime Deposit Guarantee. Change your travel dates for when you're ready, or choose a totally different trip. You can even gift your deposit to a friend or family member if you can not travel.
GET $50 Off or 50 Quid Off with this exclusive code: BRITMOVES50
Travel Support While On Destination
This is probably everyone's biggest concern. What happens when you arrive, and something goes wrong? Global Work & Travel will provide you with round-the-clock support.
Safety
Safety is of utmost importance to Global Work & Travel and paramount to their core values. All partnerships go through a rigorous screening process. Any partner has to meet their strict & high standards. Travelers can always feel safe and confident knowing that they are traveling with pre-screened and approved Global Partners.
Ongoing support: And it doesn't stop there. Even after you've arrived at your destination and settled into everyday life overseas, you may need assistance, and they are always there to offer advice or help, with regular check-ins along the way.
24/7 emergency support: No matter where you are in the world, they are only a call away. On the rare chance, you have an emergency during your trip. The 24/7 Global Emergency Line is always ready.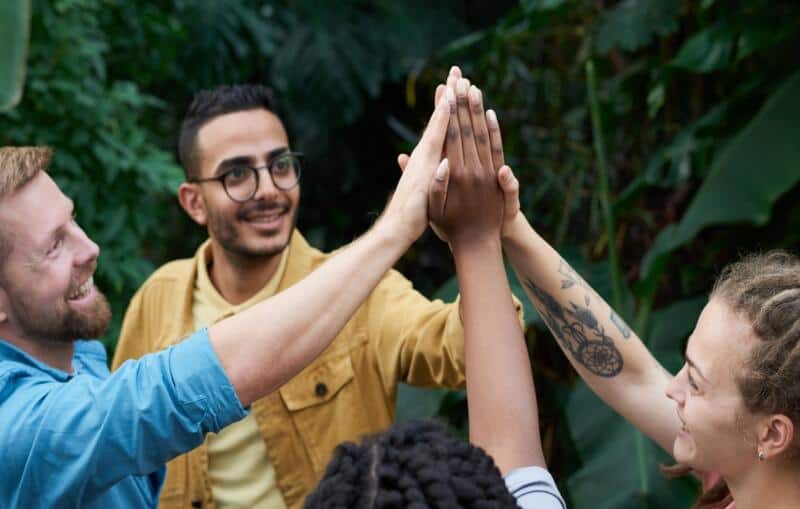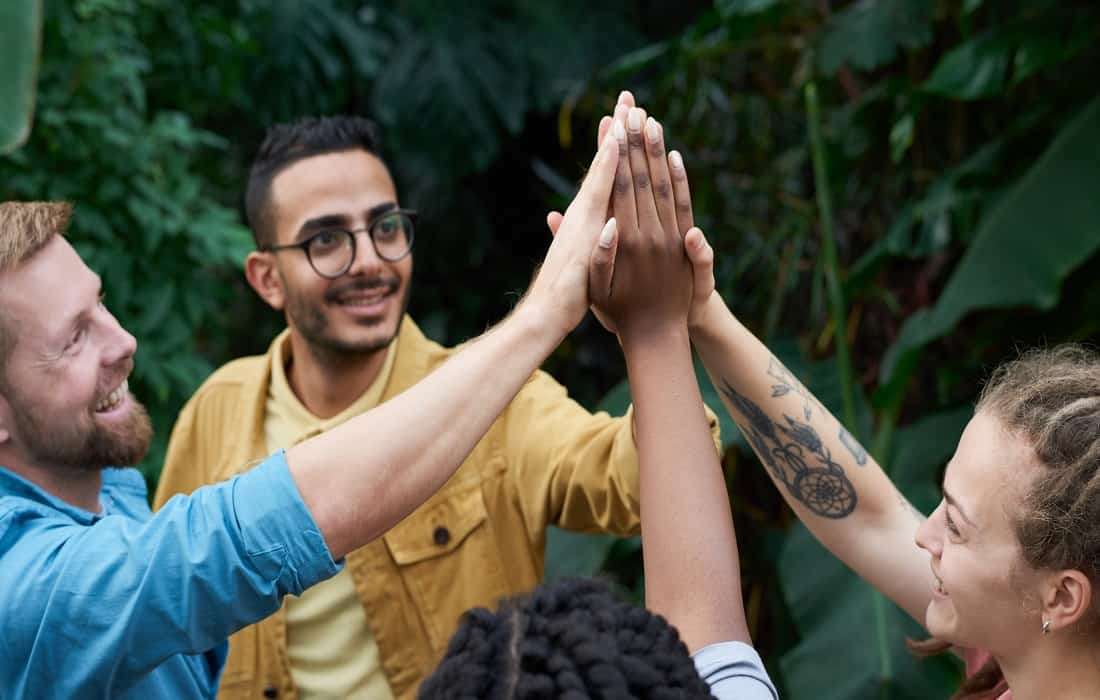 Travel Planning
Visa assistance: We all know that getting a visa can be a painful process. But not when choosing Global Work & Travel for your volunteer vacations or working holidays. Their team of travel industry professionals will thoroughly guide you through all the information and complicated application forms that come with applying for the right travel visa. They will walk you through a simple step-by-step process. A process that will ensure your visa is correctly applied for the first time, well before you take off.
Pre-departure assistance: Global Work & Travel's experienced Trip Coordinators will take the stress out of traveling overseas. They will guide you through everything you need to know before you go and leave no questions unanswered.
Flights: A full-service travel agency with access to airfares through hundreds of airline carriers to destinations all over the globe. Global Work & Travel specializes in offering flexible airfares to suit your specific trip. They can even help if you're not joining one of their trips.
Travel insurance: Travel with total peace of mind. It's best to be prepared when you're entering a different country and unfamiliar territory with the slight chance that the unexpected happens. Don't worry. Global Work & Travel always recommend that travelers are equipped with premium comprehensive travel insurance. And, many of the volunteer vacations and working holidays trips require travel insurance. Their Global Travel Insurance product is built around the trip you pick, and they ensure that you have the right coverage.
Travel Adventure Tours
Partnered with some of the world's top adventure tour companies. This gives travelers the chance to add some unforgettable experiences on top of their Global trip and an opportunity to see the world in the best possible way.
Lifetime Discounts
Now you've decided to volunteer abroad to work overseas. Once you become a Global Traveller, you'll receive exclusive lifetime access to discounts on all future travel. Global Work and Travel work with the best when it comes to their 1,200+ partners around the world. These partners know that a Global Traveller is in the best hands possible when heading off one of their trips. Their strong business partnerships are also why they can continuously offer new, exciting and exclusive travel opportunities with unmatched quality.
Global Welfare Policy
This is a company that is passionate about sustainable & ethical travel. They believe, as do I, that travel delivers a world of benefit to both locals and visitors when done right. This is why they only partner with organizations that align with their strong wildlife, environmental and humanitarian values.
The select orphanages they work with have shown visible development for their children, passed a vetting process, and can prove where their funding is distributed. They refuse to affiliate with zoos or organizations that exploit, mistreat, neglect, or profit off wild and domestic animals.
Volunteers can only visit sanctuaries or rescue centers that hold animals for rehabilitative purposes. Or at facilities that provide a life-enriching experience for those in their care. The ones with permanent physical or mental injuries that affect their survival in the wild.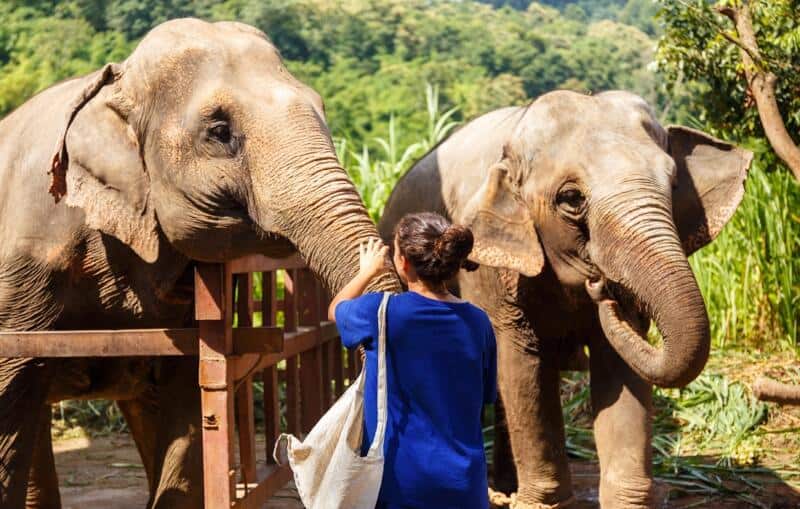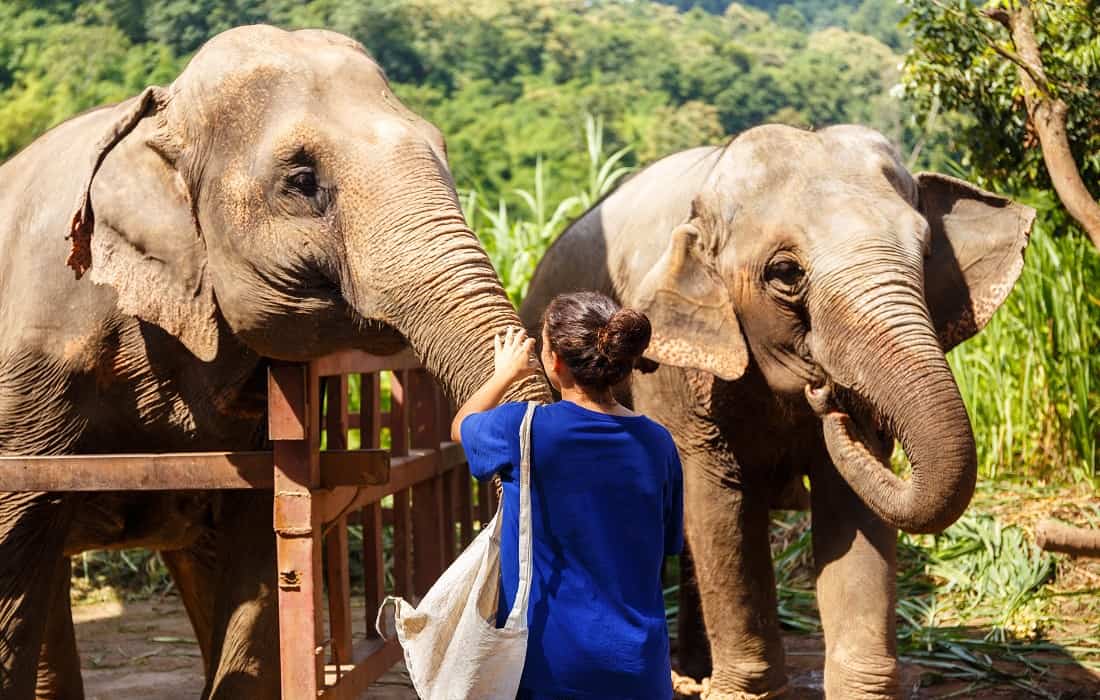 Internally, they promote a plant-based lifestyle at their dog-friendly office by only providing vegetarian or vegan food in their kitchens and at staff or traveler events. In 2019, they founded the Global Animal Welfare Fund. Set up to act as our charitable vehicle to financially assist animal rescue organizations worldwide.
How To Book Global Work & Travel?
Select one of these volunteer vacations and working holidays below, or book directly here: Global Work & Travel
Closing Thoughts
Now that you understand what it means to volunteer abroad take a volunteer vacation or working holiday. And now that you understand the variety of programs available worldwide, where will you volunteer? What's your passion, what do you stand for, and where will you make a difference?
I look forward to hearing all about your travel adventures that make a difference in the world!
If you are still not convinced, learn from actual travelers that have taken trips with Global Work & Travel:
Read firsthand about their experiences!
We participate in the Amazon Services LLC Associates Program, an affiliate advertising program designed to provide a means for us to earn fees by linking to Amazon.com and affiliated sites.
Brit On The Move™ Travel Resources
Ready to book your next trip? Use these resources that work:
Need more help planning your trip? Check out our Resources Page, highlighting the great companies we trust when traveling.