Glamping With Brit on the Move™
Glamping is a more recent phenomenon than camping, which has existed for millennia or longer. For example, luxury camping has always been a thing in Africa on safari.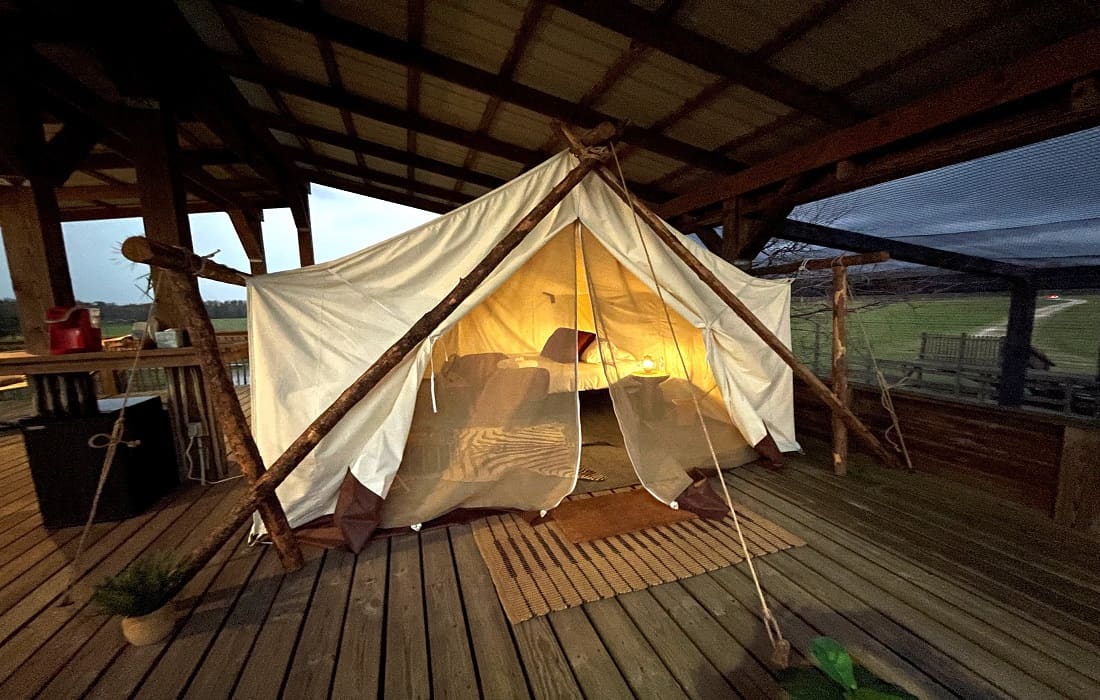 Glamping is camping plus glamour or glamorous camping. Essentially, upscale camping. Unlike camping, which usually involves a tent and a sleeping bag, glamping involves more luxury and comfort. RVs or camper vans might be a good choice. But today, it's evolved into yurts, dome homes, wagons, rail carriages, container homes, and more.

While there's a wide array of choices from basic to extreme luxury, most people start in decked-out tents. Then, people experiment with other types of glamping. Many people want something between super deluxe accommodations and something that sits in between. o home (in your garden, for example).
Here are some fundamental differences between the two. 
The term originated in the 1990s or early 2000s, combining "glamour" with "camping." Several language historians believe that term emerged when camping became "smart," or connected, with the rise of the internet. When campers started having internet access at campsites, the concept took off. There's more to it than that, though. Unlike basic camping, glamping involves upscale camping with better amenities. The definition of amenities varies from person to person, but generally speaking, if you're in an RV or camper van, have modern entertainment, private bathroom facilities, air conditioning, gourmet food, and so on, you're glamping.
The idea of glamping does not include sleeping bags and bonfires under the stars. By any definition, that's old-school camping. Aside from the cost of the experience, they differ in how you think about it. Beyond money, glamping tries to bring the comforts of home, or at least some of them, with travelers on a camping trip. Regular camping embraces roughing it out.
Here are some examples of glamping:
Shepherd's Hut Glamping In Exhall, England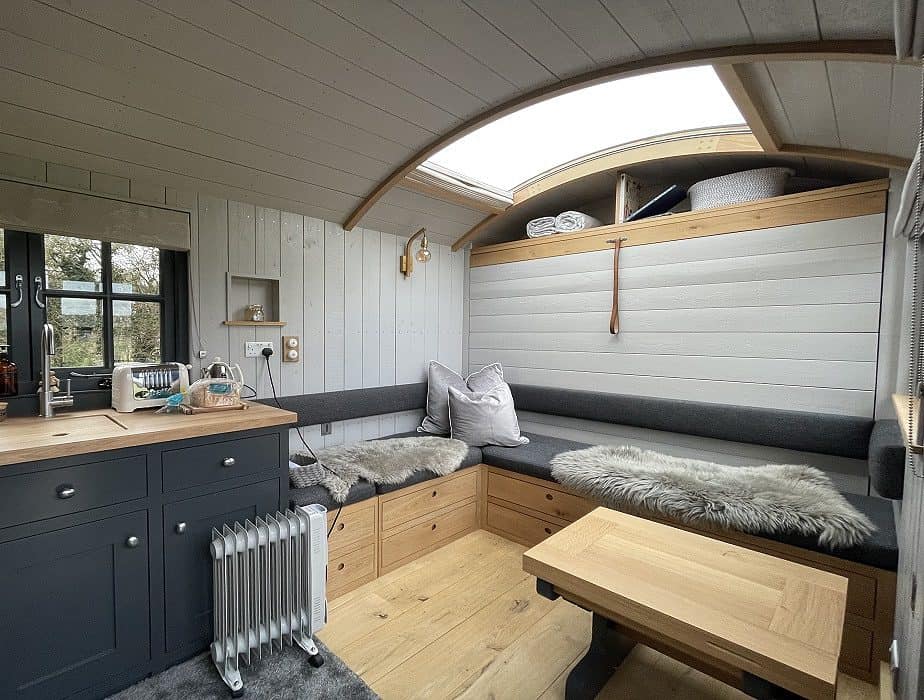 Container Home At Kokomo Farms – Live Oak Florida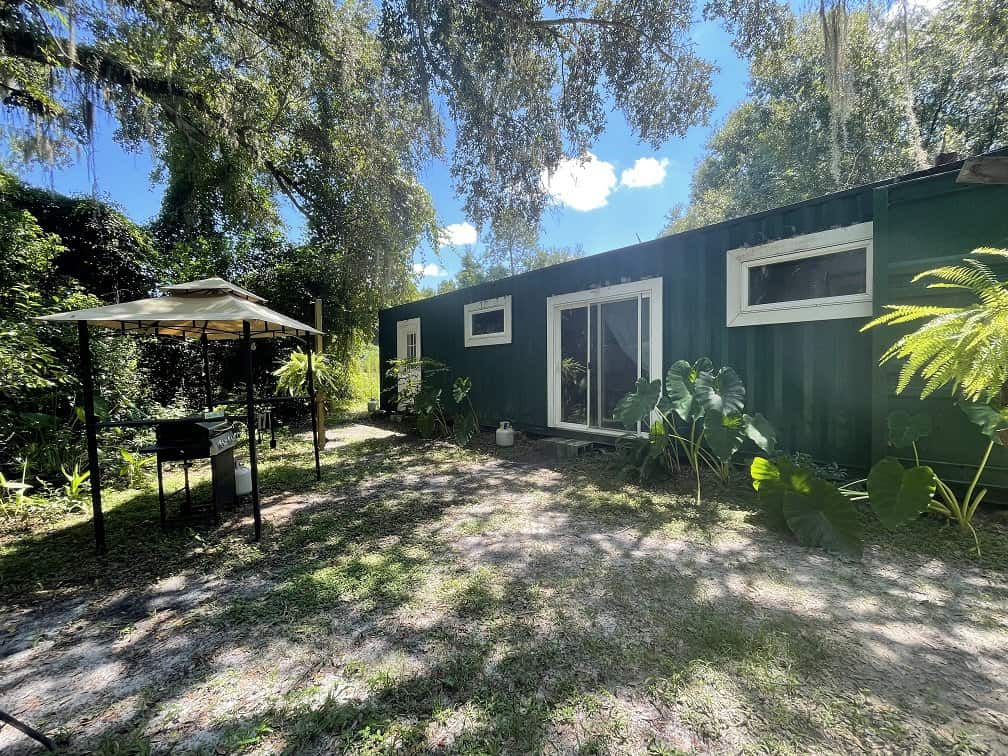 Covered Wagon Glamping In Florida