Travel apps have become the norm for those of us that travel frequently. Each year new ones are added, and the choices are overwhelming. Travel apps can make planning your next destination easier and less stressful if you have the right apps and websites.
In addition to providing advice, insights, tips, and warnings about your destination, some of the best travel apps give you information about your destination. With driving and road trip apps, you know what to expect along the way, where to buy gas, and where to find ATMs. You can use other apps to organize your itinerary, find a great deal on flights, or find out where to go next.
The internet contains hundreds of articles that will tell you about every travel app ever built. This article focuses on the best travel apps, the practical ones that serve a real purpose.
Before your next trip, these are the best free travel apps to download!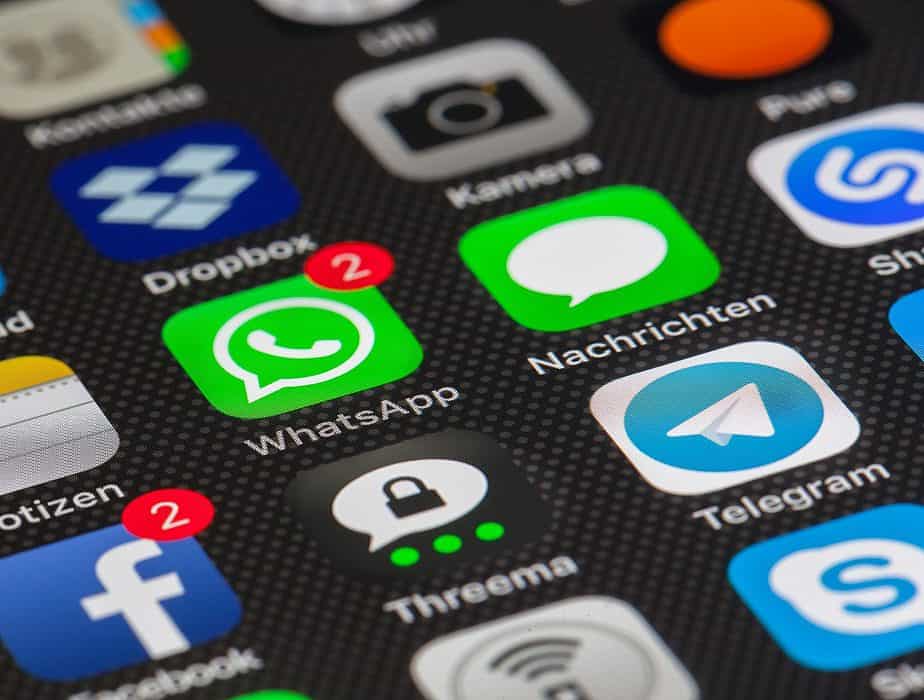 This post may contain affiliate links. Please read our disclosure and privacy policy for more information.
Rome2rio is a multi-modal travel search engine that helps users find the best way to travel from one place to another.
This is one of my favorite apps out there. I use this travel app to determine whether I should fly or drive. And to see all possible ways to get to a specific location – including trains and buses. It saves you hours of research and even calculates the cost of gas if you drive!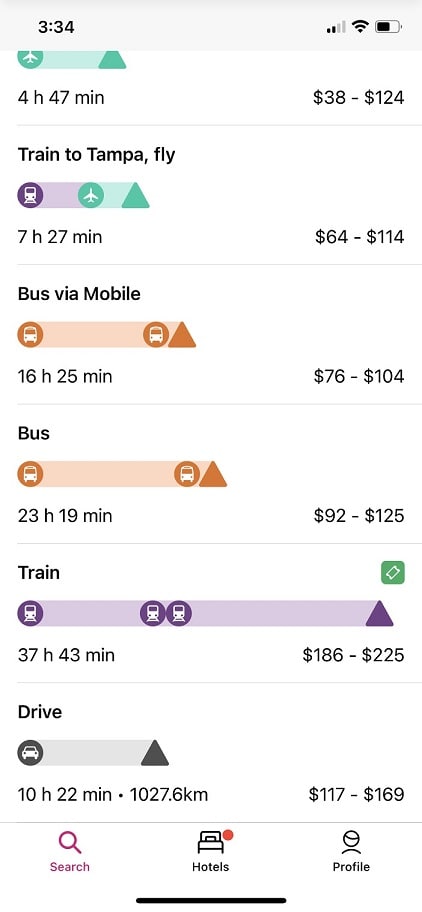 Rome2Rio provides information on routes, schedules, prices, and travel times for flights, trains, buses, ferries, and driving. Rome2rio also provides information on accommodations, such as hotels and vacation rentals, making it a one-stop shop for all your travel planning needs.
The company was founded in 2010 and is headquartered in Melbourne, Australia. Its mission is to make travel planning as simple and accessible as possible so that users can easily compare options and make informed decisions about their travels.
Tripit is one of my all-time favorite travel apps. I love this one so much that I wrote an article on why it's so great. TripIt will instantly create a master itinerary for each trip that you can access anytime, anywhere.
Some say to use Google Trips, which is a great alternative, but I still love Tripit. If you've used both would love to hear which you think is best and why.
Another favorite of mine!
Booking.com is a leading online travel and accommodation platform that connects travelers with various accommodation options. The company, founded in 1996, offers a diverse selection of accommodations, including hotels, apartments, vacation homes, and hostels, among others, in more than 228 countries and territories.
Users can easily search for and compare prices and amenities of different accommodations through its platform and book their stay online. Booking.com is known for offering some of the best deals on accommodations and is widely used by travelers for its user-friendly interface and comprehensive selection of properties.
In addition to making reservations, the platform also provides useful information and resources to help travelers plan their trips, such as destination guides and customer reviews. Booking.com has become one of the most popular travel sites in the world and continues to innovate and improve its offerings to provide an exceptional experience to travelers.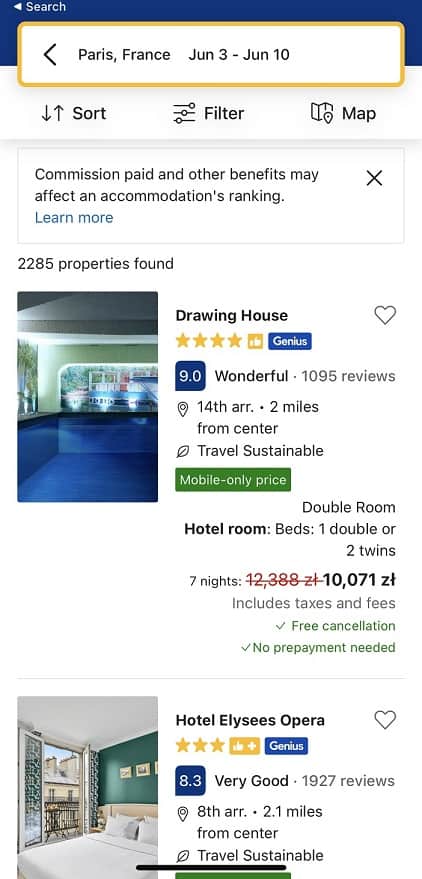 The "Genius" program is a loyalty program offered by Booking.com to its customers. The program rewards frequent travelers with exclusive benefits, including discounts, upgrades, and exclusive offers.
The "Genius Price" feature is a special pricing system available to Genius program members. These prices are lower than the standard prices offered on Booking.com, and they are exclusive to Genius members. If you are a Genius member, you can save money on your bookings by taking advantage of these exclusive prices.
To be eligible for the Genius Price feature, you must be a registered member of the Genius program and be logged into your account when booking. You can join the Genius program free by signing up on the Booking.com website.
HotelTonight is a travel app that allows users to book last-minute hotel rooms at discounted prices. The app offers a selection of handpicked, high-quality hotels with unsold rooms for the current night or upcoming nights.
The app was created to make it easy for travelers to quickly and easily book a hotel room without spending hours searching for the best deal. HotelTonight partners with hotels to fill unsold rooms, allowing travelers to get a great room at a great price and hotels to fill rooms that would otherwise go unsold. The app is available on both iOS and Android.
While I use this app, I have to be honest and tell you that I end up finding better deals on Booking.com nine times out of ten.
AirHelp is a company that provides air passenger rights advocacy and legal assistance services. They help air travelers get compensation for delayed, canceled, or overbooked flights and for denied boarding or cases of lost, delayed, or damaged luggage.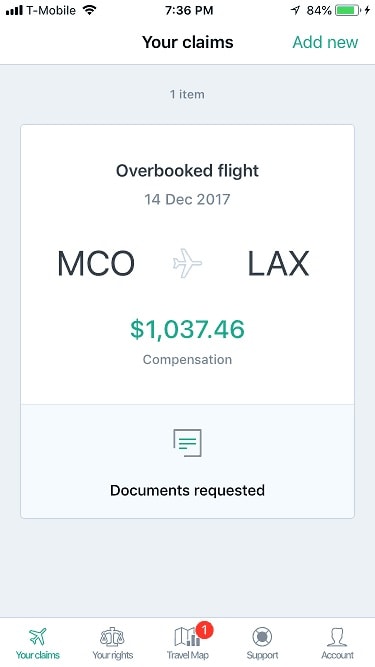 AirHelp operates in several countries, including the United States, Canada, Australia, and European Union member states. They use a combination of legal expertise and technology to help passengers understand their rights and navigate the claims process. AirHelp charges a percentage of the compensation received as their fee, making their services accessible to a wider range of people who may not otherwise have the resources to pursue their rights.
The company was founded in 2013 and is one of the world's largest air passenger rights advocacy organizations. AirHelp received recognition for its work, including being named a Fast Company "World Changing Idea" in 2015 and winning the "Best Air Passenger Rights Company" award in 2018.
Note: The ability to file a claim depends on where the flights originate. If the USA, each airline has its policies about what it will do for delayed passengers waiting at the airport, there are no federal requirements.

For flights in America see here: Airline Passenger Rights – How To Handle Canceled Flights
This might seem obvious, but some travelers don't realize that Uber is available globally in over 700 cities. The availability of Uber services varies from country to country and even within cities. Some countries have fully embraced Uber, which is widely available, while in others, it may be restricted or banned due to regulatory reasons.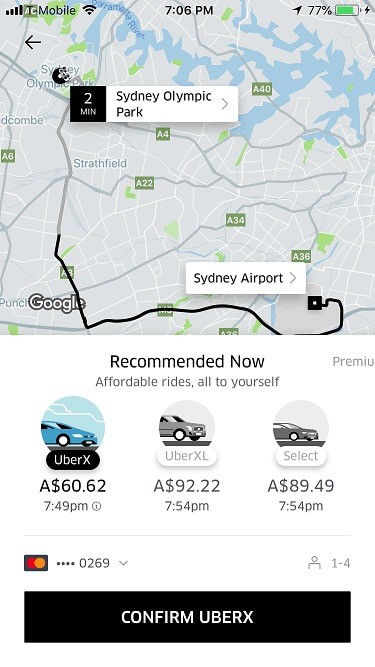 Uber is generally available in major cities across North America, Europe, Latin America, and Asia. However, availability may be limited in smaller cities and rural areas. If you are unsure about the availability of Uber in a specific location, you can use the Uber app or the Uber website to check for local availability.
If you have access to Wi-Fi, Uber is often cheaper than cabs. This is a handy app to have, and I use it everywhere.
Some people think it's dead now that the "name your price" feature is not the hot way to book. I love Priceline; it's consistently the best global aggregator of rental cars.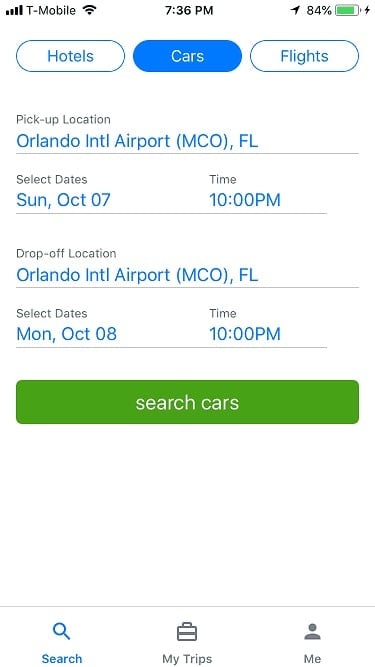 Not only is this my first stop when looking for a rental car 95% of the time, but it's also who I use to book the rental car. I've used Priceline for years. I never had any issues with a reservation and always got the best deal.
This is a relatively new favorite of mine. We used it in Washington, DC, last June. You all know how difficult it is to secure a parking spot in a vast city. Well, imagine getting one next to the White House for less than $30.

It took all the headache of where we will park and at what rate away. Most of the parking offered has exclusive discounts; I was beyond impressed with our experience. Plus, it's 100% paperless—book and pay to show the barcode.
I'm a long-time fan of Travelzoo. I not only book through them, but I also subscribe to their Top 20 list. Travelzoo's top 20 is my favorite email each week. It's a good pulse on prices globally; you can score killer deals, and they always bundle things.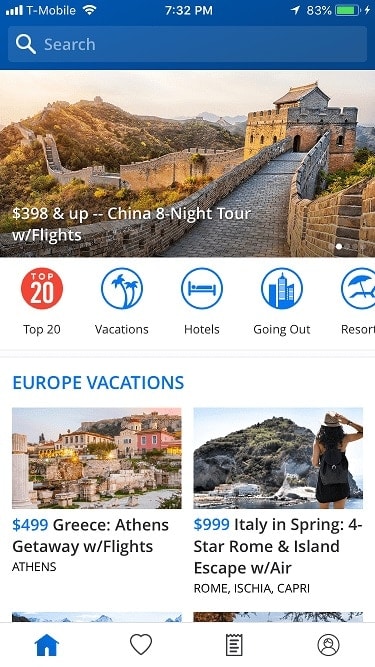 They do all the work tracking down the best deals, and often their sales waive all fees. For example, you can avoid that pesky "resort fee" if you book a value deal through Travelzoo.
TripAdvisor is well-known and beloved by many. It's a crowd-sourced guide to attractions, hotels, and food worldwide with real people reviews. It also offers real user photos vs. the professional ones companies use.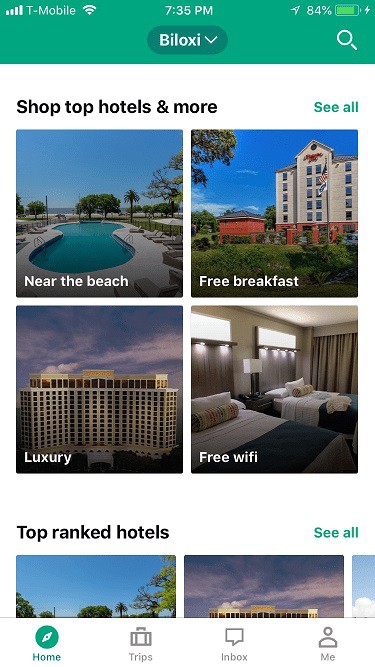 I love TripAdvisor for an alternative view of what I am seeing and reading. And I like that it holds businesses accountable. I will point out that I often find reviews a tad harsh. The hotel only gave me four towels. Or, I asked (not paid for) for a suite. Outside of the negative nelly crowd, I like this app to hear all sides of the experience.
We are all addicted to Wi-Fi. Nothing new here. However, sometimes it can be a royal pain in the ass to find it. I wish I had this app on us in New Zealand as it took us an hour to find Wi-Fi to get in touch with a host that stood us up.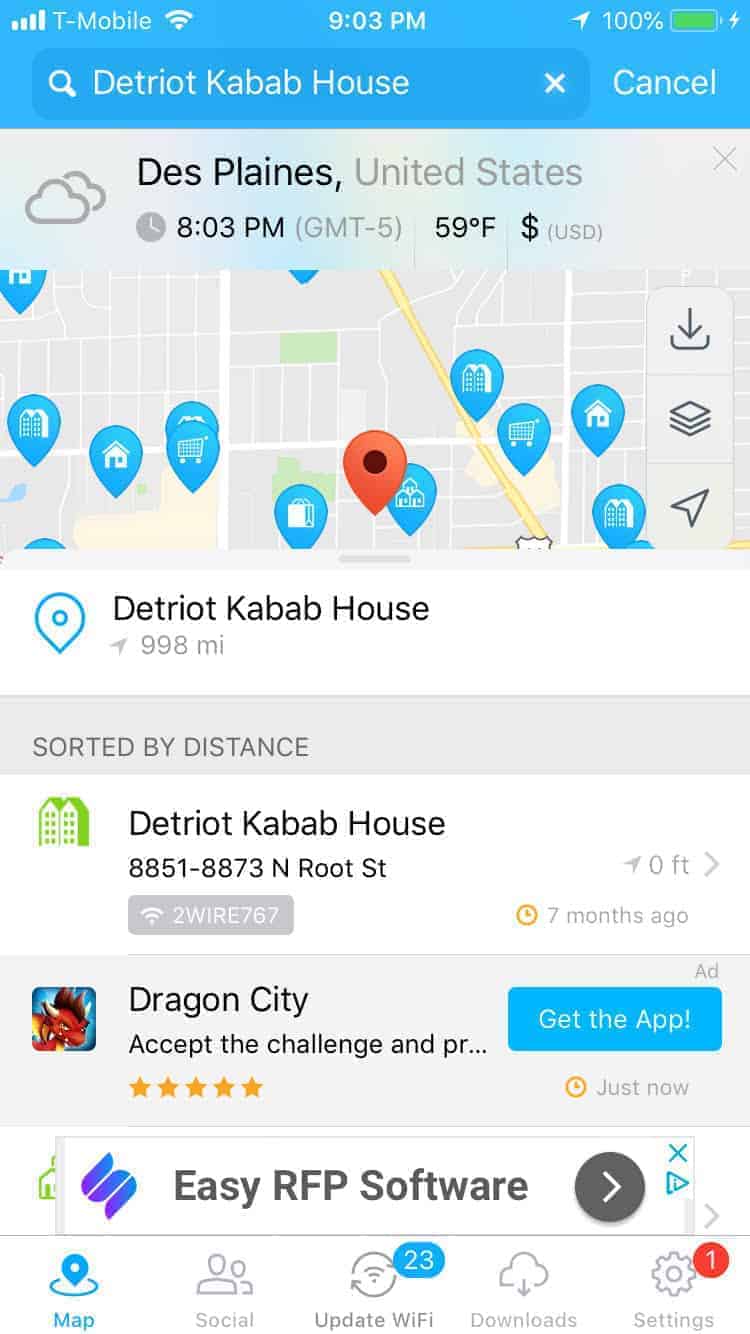 Downloadable for offline use, this app offers a wealth of free Wi-Fi networks across the globe, allowing you to get connected quickly.
Assuming you have Wi-Fi, this is the most awesome phone app. Send messages, photos, voice clips, and even full voice and video calls to friends and family members who also use the app.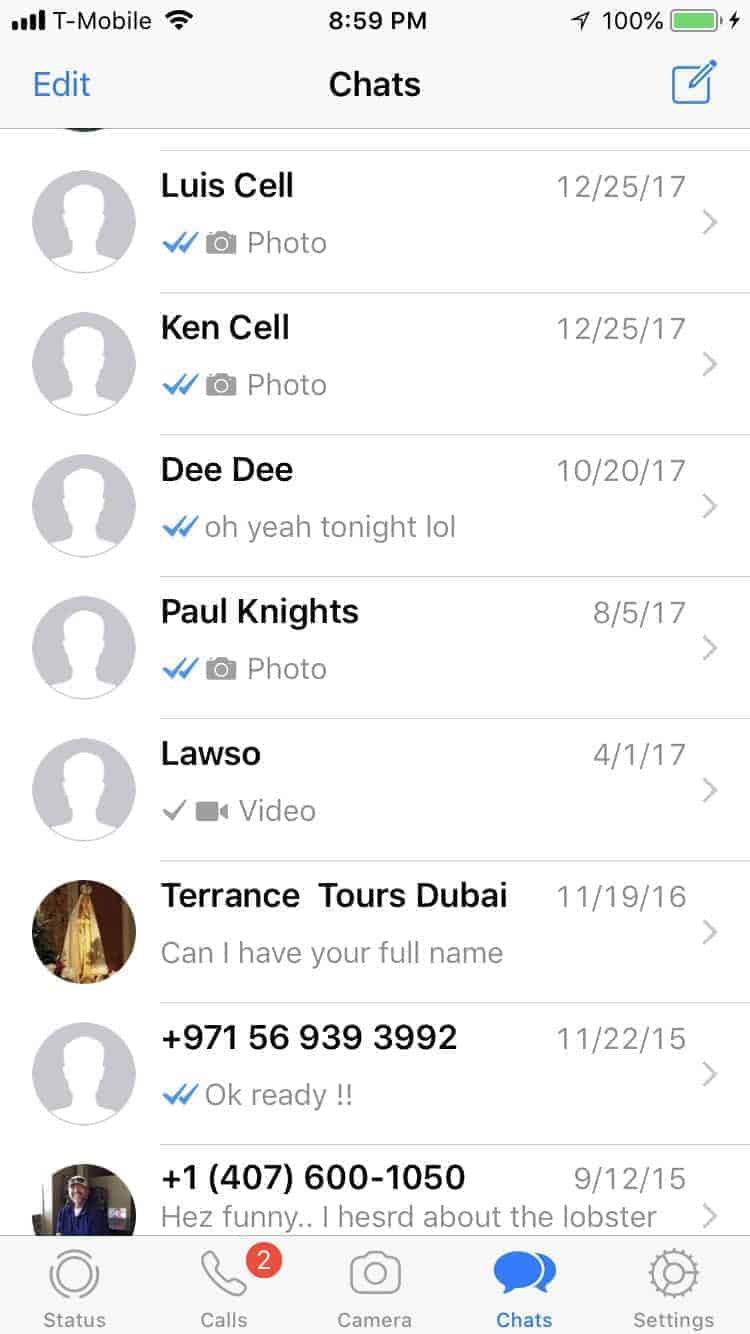 I disconnected my house phone, which was through Vonage, given the service of Whatsapp – that's how great it is. I can now talk to all my peeps in the UK directly over WhatsApp. We also use this religiously when traveling to check in with the family.
It's also worth mentioning that in some countries like Turkey, people only use WhatsApp. So, even if you don't use it regularly at home, it is needed in many countries you travel to.
I've been using Kayak for years. I use it to compare prices and study price trends. You can set notifications on specific routes or use the explore world feature to view flight prices from your home location.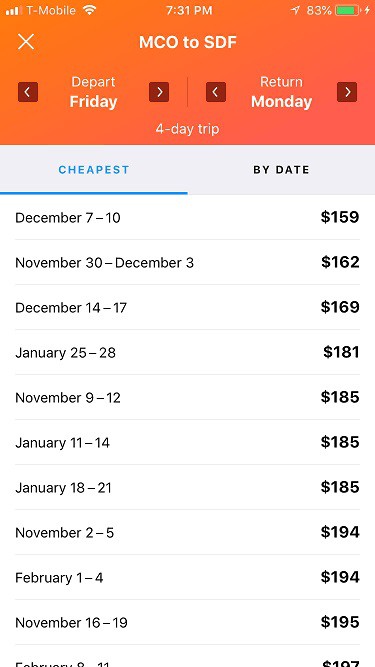 Very handy if you are looking for ideas or want to know what's attainable. I don't always book from a Kayak referral, but I always use it to study prices. One other unique thing is Kayak will give you a confidence factor in the costs. Do they predict they will remain the same, go up, or go down? It's worth it for this feature alone.
I've written an article about Airbnb. There seems to be a variety of pros and cons and various prospective. I think it's a fabulous tool if you use it for renting an entire place.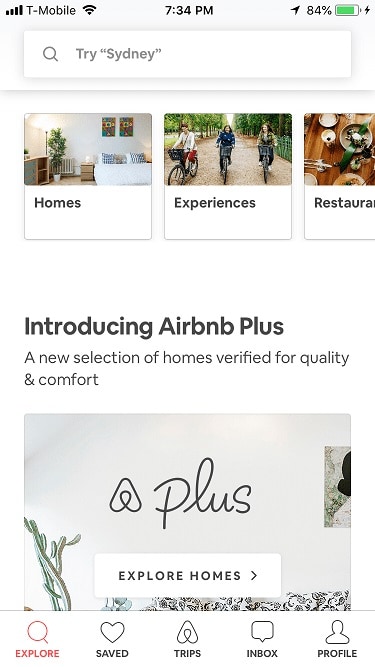 Everyone needs a currency converter, and this one is the most popular. The app supports just about every national currency used worldwide. It even stores the rates of currencies you've looked up, so they're always available offline.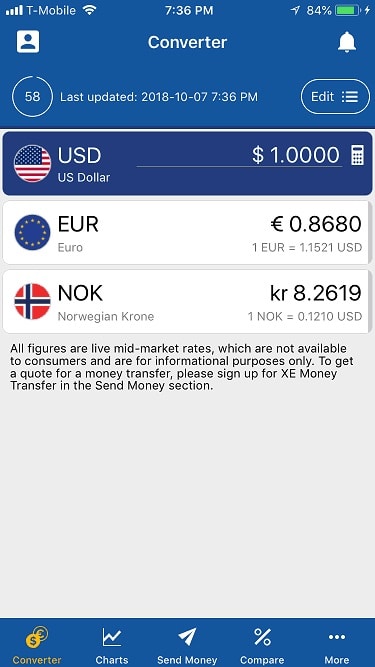 Consider this the granddaddy of second opinions. Use it to compare airfare when you need it for round-trip, one-way, or multi-city flights. Like Kayak, Google Flights offers an Explore Map to view flight prices from your home location. The Travel Trends tool allows you to choose when you travel to see historic flight price trends and the latest hotel deals.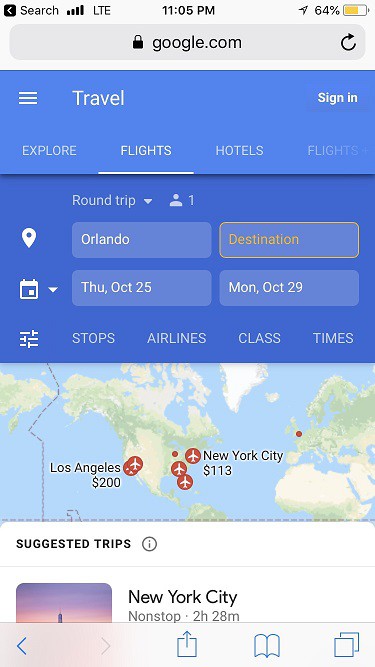 Google Flights also picks up your location and makes recommendations based on where you are.
With Roadtrippers, you can find interesting places to stop on a road trip. Using this app and website, you can discover interesting roadside attractions, museums, amusement parks, campsites, restaurants, and more in the US and Canada and some coverage of Mexico. Just add your favorite site to Roadtrippers' itinerary, and it will map your route accordingly.
For $29.99 a year, you can download maps offline and add unlimited stops along your route, compared to five with a free Roadtrippers account.
Booking tours is Viator's specialty. Viator offers daily itineraries and guides for destinations where having a guide is ideal. Whether you're looking for a day tour or a weeklong adventure, you'll find tours with transfers included.
Some people will scoff at this app and proclaim that self-booking is the only way to organize an excursion. I get it; I do. But here are a few things to consider before you discount Viator.
You get aggregated results of every provider in the area; almost all are on Viator.
You can validate the prices with each provider and see if it's cheaper. It's not necessarily cheaper; Viator is doing bulk business on your behalf.
Viator bundles some excursions into combos you might not otherwise have access to.
If nothing else, Viator shows you what the attractions are in every location, sorted by category. Look up where you are going on Viator and get a feel for the top things to see and do.
Now, if you've Google any tours, you will have come across GetYourGuide. Similar to Viator, it's a tour aggregation company. However, there are pros and cons: Get Your Guide or Viator – Which One Is Best?
Like Kayak, Skyscanner will show you prices globally using the "everywhere" in the "to" box. It lets you search for vague dates and suggest the cheapest month to fly.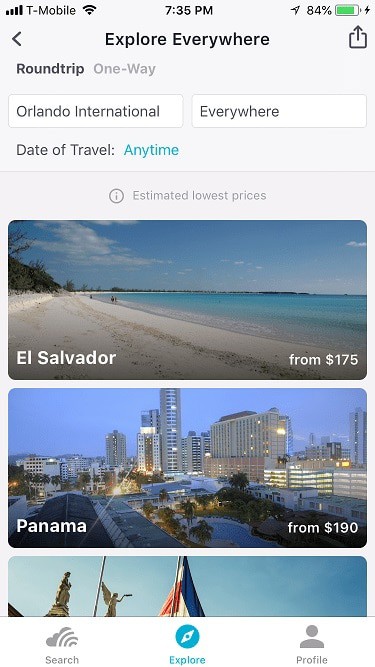 I've also found Skyscanner to be reliable in terms of price. They also have a robust multi-city tool that enables you to search for the best deal without sticking to one carrier. Typically, I use a combination of Kayak, Skyscanner, and Google Flights to nail down the best prices.
Hopper is an app you should use when planning a trip and before buying any tickets. With the app, you can track flight prices and receive notifications whenever the price drops, which helps you decide when to buy.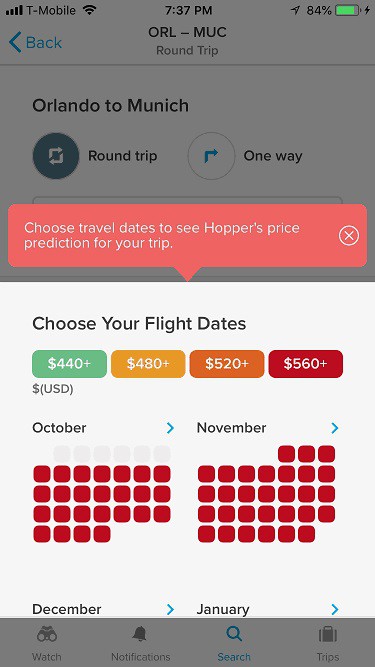 This app brings predictive algorithms to the world of air travel. Like Kayak, it uses historical trends to predict when prices to a destination are likely to be lowest when they're likely to change, and the best time to buy a ticket for a date and destination.
The level of detail in this travel app makes it valuable. Rather than just telling you to wait, it tells you when the price will likely rise.
Movavi Online Video Editor is a web-based video editing tool that allows users to edit and enhance their videos directly in their web browser without downloading or installing them. The video editor provides basic features such as trimming, splitting, merging and adding text, music, and filters.
Movavi Online Video Editor supports various video formats and is compatible with web browsers, including Google Chrome, Mozilla Firefox, and Microsoft Edge. The user interface is user-friendly, and the video editor is easy to use, even for those with little to no video editing experience.
An online video editor is a convenient option for those who need to edit videos quickly on the go without needing a powerful computer or dedicated video editing software. It's ideal for simple editing tasks such as trimming footage or adding captions. However, a desktop video editor with more advanced features would likely be a better option for more complex video editings tasks, such as color correction or multi-track editing.
Mobile Passport would be on my list, but it only supports USA and Canadian passports, and I travel on a British passport!
Closing Thoughts
Now you know which travel apps are the best, which ones I use, and why! I would love to hear from you. What are your favorite apps and why? Comment and let us know the tips and tricks you use when booking travel or on the road.
Looking For More? Start Here:
We participate in the Amazon Services LLC Associates Program, an affiliate advertising program designed to provide a means for us to earn fees by linking to Amazon.com and affiliated sites.
Brit On The Move™ Travel Resources
Ready to book your next trip? Use these resources that work:
Need more help planning your trip? Check out our Resources Page, highlighting the great companies we trust when traveling.