Airport Transportation Services for Corporate Travelers
Efficient airport transportation services are essential to corporate and roadshow travel, ensuring smooth and timely journeys for busy professionals.
From executives attending crucial meetings to roadshow presenters traveling between cities, understanding the transportation options available can significantly enhance the overall travel experience. In this blog, we will explore various modes of airport transportation, with a specific focus on corporate and roadshow travel, to help you make informed decisions and streamline your journey.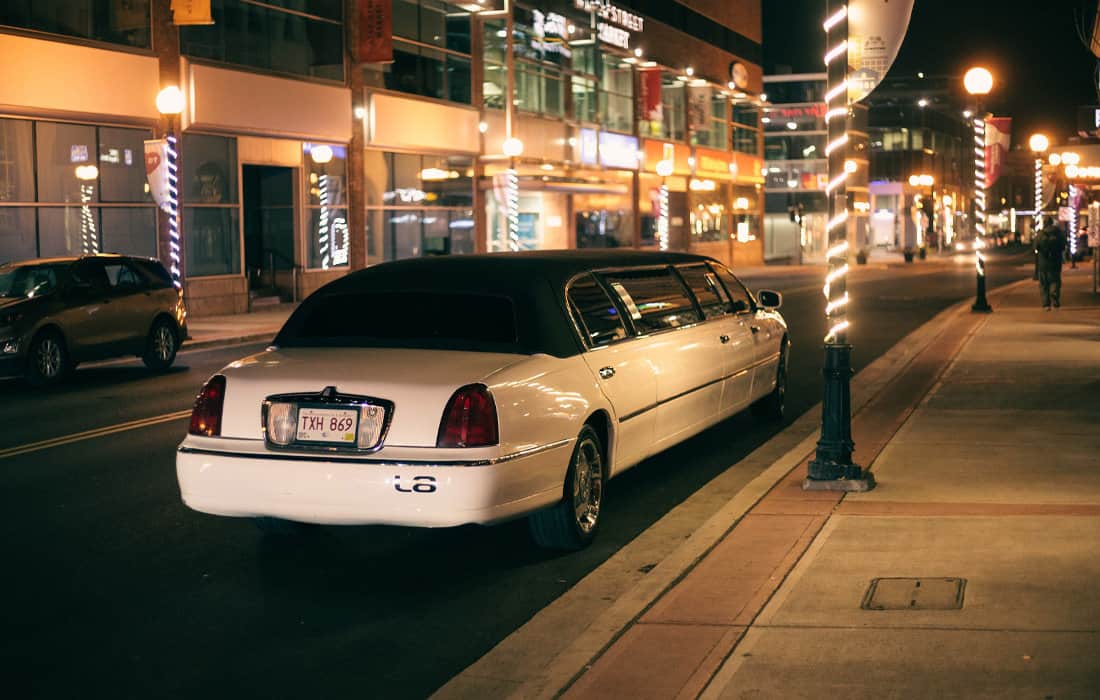 This post may contain affiliate links. Please read our disclosure and privacy policy for more information.
What Is An Airport Transfer?
Airport transfer refers to the transportation service that facilitates the transfer of passengers between an airport and their desired destination, such as a hotel, conference venue, or residential address. It is a prearranged service that ensures a smooth and convenient transition for travelers upon arriving or departing from an airport.
Moreover, airport shuttles can be organized through various means, including private car services, taxis, limousines, or public transportation options such as buses or trains. An airport transfer aims to provide a reliable and efficient mode of transportation that eliminates the hassle of finding a vehicle upon arrival or departure.
The Benefits of Airport Transportation Services:
Convenience
Airport transfers offer the convenience of having a designated mode of transportation waiting for you upon arrival, saving you time and effort in finding a suitable means of transport.
Optimizing Time
With airport transfers, you can avoid long queues for taxis or public transportation, ensuring a swift transition from the airport to your destination or vice versa.
Reliable Travel Experience
Airport transfer services are typically arranged before the travel, ensuring that a driver or vehicle will be available at the specified time to transport you. This eliminates uncertainties and provides peace of mind, particularly when traveling to unfamiliar locations or during peak travel.
Comfort
Depending on the type of airport transfer service chosen, you can enjoy a comfortable and luxurious journey, especially when opting for private car services or limousines.
Prioritizing Safety and Security
Reputable airport transfer services prioritize passenger safety by employing professional and licensed drivers familiar with the local traffic regulations and routes.
Local Expertise
In some cases, the drivers of airport transfer services possess local knowledge. They can provide helpful information about the destination, such as recommendations for attractions, restaurants, or other points of interest.
Customization
You can tailor airport transfer services to meet specific requirements, such as accommodating larger groups or providing additional amenities like Wi-Fi, refreshments, or child seats.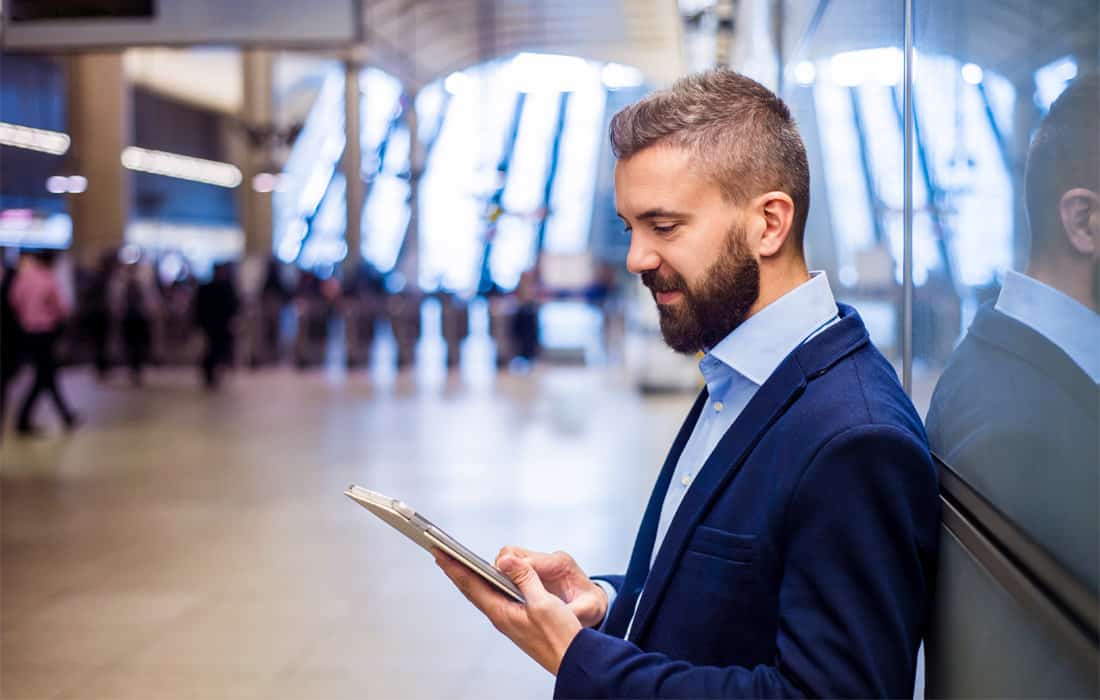 The Importance Of Airport Transportation For Corporates
Airport transportation is crucial for corporates because it ensures seamless and efficient business travel. Here are some key reasons why airport transportation is vital for corporates:
Time Efficiency
Time is a valuable commodity for business professionals. By offering direct and efficient routes, avoiding traffic congestion, and minimizing delays, airport transportation services help to optimize travel time. This enables executives to maximize their business travels by arriving on time for meetings, conferences, or other significant events without the stress of navigating unfamiliar roads or relying on public transportation.
Professional Image
Corporate travelers often represent their organizations during business trips. Utilizing airport transportation services, such as private cars or executive limousines, helps maintain a professional image. Arriving in style and comfort leaves a positive impression on clients, partners, or stakeholders and reflects the company's commitment to providing high service and attention to detail.
Convenience and Productivity
Airport transportation services offer convenience and allow corporate travelers to focus on their work or prepare for meetings during the journey. With amenities like Wi-Fi connectivity, comfortable seating, and a quiet environment, professionals can utilize travel time effectively, responding to emails, making important calls, or reviewing presentations, thereby maximizing productivity.
Reliability and Punctuality
Airport transportation services guarantee punctual and dependable pick-up and drop-off, eliminating concerns about locating transportation and potential delays. This dependability is particularly important for time-sensitive itineraries, such as conferences, board meetings, and connecting flights. Business travelers gain assurance that their transportation requirements will be met by utilizing custom transportation services.
Safety and Security
Respectable airport transport services prioritize the safety and security of their passengers. They employ professional chauffeurs who are familiar with local traffic laws and have extensive experience navigating various routes. Business travelers can feel confident that they are in good hands when traveling to unfamiliar destinations or during late-night or early-morning flights.
Streamlined Expense Management
Corporate airport transportation services offer transparent pricing structures and provide detailed invoices, simplifying business expense management. This allows for easy tracking and reimbursement of travel costs, enhancing financial control and reducing administrative burdens associated with individual taxi receipts or reimbursement claims.
Customization and VIP Services
Many airport transportation services offer customizable options to cater to the specific needs of corporate travelers. This includes special arrangements for multiple stops, accommodating larger groups, providing meet-and-greet services, or arranging amenities like refreshments or signage with corporate branding. These personalized services enhance the overall travel experience and contribute to a positive impression of the organization.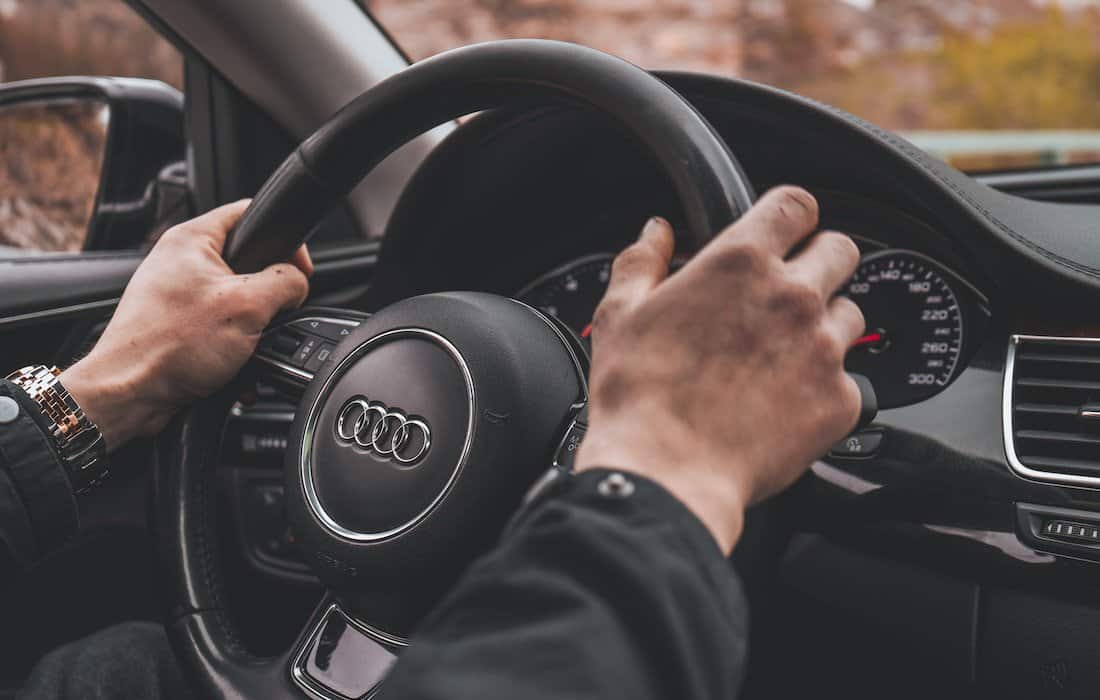 In summary, airport transportation is vital for corporates as it ensures efficient, reliable, and hassle-free travel for executives. It enables them to focus on their business objectives, project a professional image, and maximize productivity while enjoying the convenience and comfort of dedicated transportation services.
Types Of Airport Transportation Services
There are several types of airport transportation options available to travelers. The choice of transportation depends on factors such as budget, convenience, group size, and personal preferences. Standard modes of transport to and from the airport include:
Private Car Services & Limousines:
Private car services offer a luxurious and personalized transportation experience. Travelers can book a private vehicle, often accompanied by a professional chauffeur, to pick them up or drop them off at the airport. This option provides comfort, privacy, and flexibility and is particularly popular among business travelers or those seeking a premium travel experience.
Airport Shuttles
Airport shuttles transport passengers between airports and specific destinations, such as hotels or city centers. Shuttles operate on fixed schedules, and multiple passengers may share the ride. They are cost-effective and convenient, especially for solo travelers or small groups. Additionally, some properties offer complimentary shuttle services.
Taxis
They provide door-to-door service, and passengers can easily hail a taxi from designated taxi stands outside the airport terminals. Taxis offer convenience and flexibility, and fares are typically metered or predetermined based on the distance traveled.
Ride-Hailing Services
App-based ride-hailing services like Uber, airssist airport concierge services, and Grab have recently gained popularity. Travelers can book a ride using a smartphone app. The driver will use their vehicle to pick up the passenger. These services often offer competitive pricing, convenience, and the ability to track the journey in real time.
Financial Roadshow Shuttle Service
Roadshow transportation refers to the arrangements made for professionals or organizations conducting roadshows. A roadshow typically involves traveling to multiple locations to present products, services, or information to various audiences, such as investors, clients, or the general public. Roadshows are common. Companies seeking to promote their brand, launch new products, or raise capital at these events.
Public Transportation
Many airports are well-connected to public transportation networks like trains, buses, or trams. Public transportation can be a cost-effective option, especially for budget-conscious travelers. However, it may require navigating routes, schedules, and potential transfers, which can be more time-consuming than other transportation modes.
Rental Cars
Renting a car at the airport allows travelers to have their vehicle during their stay, providing flexibility and independence. Rental car counters are typically located within or near the airport terminals. However, it's essential to consider driving regulations, parking availability, and additional costs like fuel and insurance.
Airport Express Services
Some cities have dedicated airport express services, such as express trains or buses, designed explicitly for airport transportation. These services offer direct links between airports and major city centers, providing a convenient and efficient mode of transportation.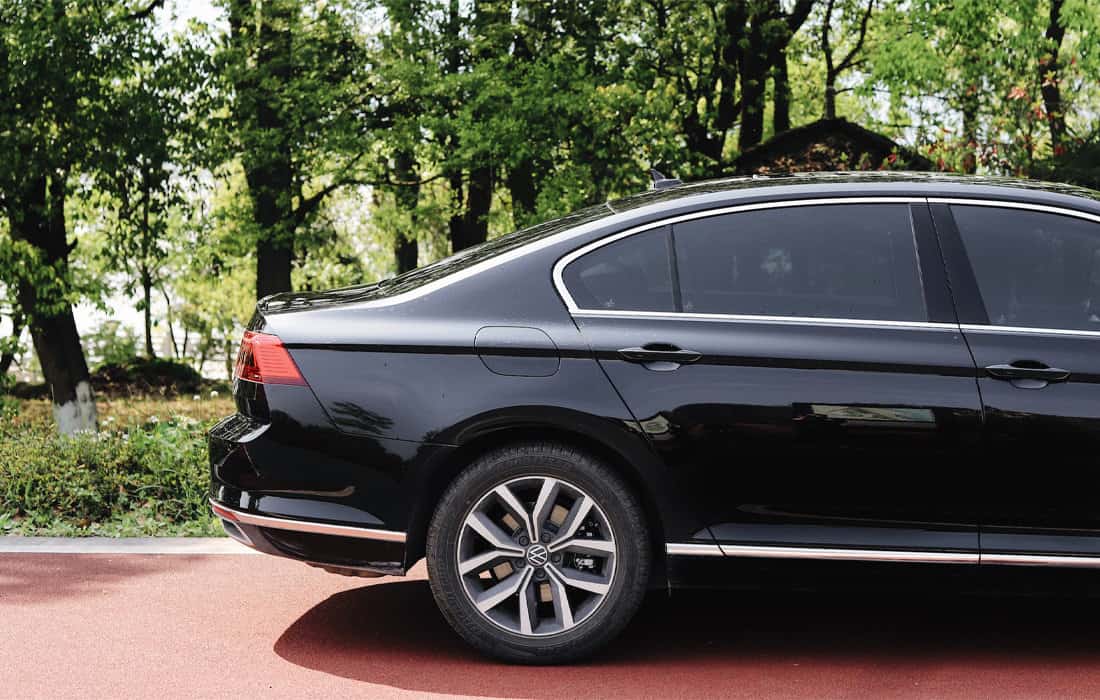 What Kinds Of Cars Are Used For Airport Transportation Services?
Corporate airport transportation services typically offer a range of vehicle options to cater to corporate travelers' diverse needs and preferences. The specific car types available may vary depending on the transportation service provider and location, but here are some common car types frequently used for corporate airport transportation:
Sedans
Sedans are popular for corporate airport transportation due to their sleek design, comfort, and professional image. They offer ample legroom and luggage capacity, making them suitable for individual executives or small groups.
Luxury Vehicles
Luxury vehicles like luxury sedans or executive SUVs provide higher comfort, style, and sophistication. These vehicles often have premium amenities, including plush interiors, advanced technology, and additional services like Wi-Fi connectivity or refreshments.
SUVs
Sport Utility Vehicles (SUVs) are versatile options for corporate airport transportation, offering spacious interiors, ample legroom, and enhanced luggage capacity. SUVs suit executives traveling with larger groups or carrying additional equipment or luggage.
Limos
Limousines are a symbol of luxury and sophistication. They offer an exclusive and prestigious travel experience, making them popular for corporate executives attending high-profile events, meetings, or VIP transportation. Limousines often have luxurious amenities, privacy partitions, and professional chauffeurs.
Vans and Minibuses
Vans or minibusses can be ideal for corporate groups or teams traveling together. These vehicles provide ample seating capacity, allowing for comfortable transportation of larger groups while maintaining a professional and cohesive travel experience.
In Brief, it's important to note that specific car types may vary based on the transportation service provider and location. When booking corporate airport transportation, you should communicate your specific requirements to the service provider to ensure they can appropriately accommodate your needs.
Other Airport Concierge Services that Help Executive and Corporate Travelers
In addition to airport transportation, several other airport concierge services cater to executive and corporate travelers. These services are designed to provide a seamless and enhanced travel experience. Here are some examples:
Meet & Greet Services
Meet and greet services warmly welcome executives upon arriving at the airport. A professional greeter meets the traveler at the gate or aircraft door, assists with luggage, and escorts them through security, immigration, and customs procedures. This service saves time and ensures a smooth transition through the airport, allowing executives to focus on their business commitments.
Fast Track Service
Fast-track services expedite the airport process by providing dedicated lanes for security checks, immigration, and customs clearance. By bypassing regular queues, corporate travelers can save significant time and avoid potential delays. Fast-track services are precious for busy executives with tight schedules or those traveling to destinations with high passenger volumes.
VIP Airport Lounges
VIP lounges offer a comfortable and exclusive environment for executive travelers to relax, work, or conduct meetings while waiting for their flights. These lounges provide comfortable seating, complimentary Wi-Fi, refreshments, business facilities, and sometimes private meeting rooms. VIP lounges can be accessed through airline loyalty programs, credit card memberships, or standalone lounge memberships.
Baggage Handling Services
These services handle luggage logistics, including baggage collection, delivery, and storage. This can be particularly beneficial for executives attending multiple destinations or events within a short period. Baggage handling services ensure that luggage is safely transported and delivered to the desired location, allowing travelers to focus on their business commitments without managing their bags.
In short, these additional airport concierge services are designed to enhance the travel experience for executive and corporate travelers, providing convenience, efficiency, and personalized assistance. By utilizing these services, executives can save time, reduce stress, and enjoy a seamless journey from start to finish.
FAQs
Is airport transportation available for large corporate groups or roadshows?
Yes, airport transportation services often provide options for accommodating large corporate groups or roadshow teams. They can arrange vans, minibusses, or even charter buses to cater to the specific needs of group travel.
Can airport transportation services accommodate specific schedules or flight adjustments?
Absolutely. Airport transportation services are accustomed to working with fluctuating flight schedules. They can monitor flight statuses and adjust pick-up times accordingly to ensure a seamless transition, even if there are delays or changes in arrival times.
Are there options for executive-level airport transportation services?
Yes, many airport transportation providers offer executive-level services tailored to the needs of corporate travelers. These services often include luxury vehicles, professional chauffeurs, and additional amenities like Wi-Fi, privacy partitions, and refreshments.
How far in advance should airport transportation be booked for corporate travel?
It is generally recommended to book airport transportation services in advance to secure availability, especially during peak travel seasons or for large groups. Booking a few days in advance is advisable to ensure smooth arrangements.
Can airport transportation services handle multiple stops or transfers during corporate travel?
Yes, airport transportation services can accommodate multiple stops or transfers based on your itinerary. Whether you need to make stops at different hotels, conference venues, or business meetings, these services can be customized to meet your travel requirements.
Closing Thoughts
Efficient airport transportation is a crucial component of successful corporate and roadshow travel. Whether opting for corporate transportation services, specialized roadshow arrangements, airport shuttles, or app-based ride services, understanding the available options and considering factors such as reliability, cost, and convenience can ensure seamless journeys. By making informed choices, professionals can focus on their business objectives and quickly arrive at their destinations, allowing them to make the most of their valuable time.
Looking for more Travel Hacks? Start here:
We participate in the Amazon Services LLC Associates Program, an affiliate advertising program designed to provide a means for us to earn fees by linking to Amazon.com and affiliated sites.
Subscribe to our newsletter and get the best travel tips and inspirational stories delivered monthly. No spam, no sales pitches – TRAVEL!
Brit On The Move™ Travel Resources
Ready to book your next trip? Use these resources that work:
Need more help planning your trip? Check out our Resources Page, highlighting the great companies we trust when traveling.