Getting a letter for emotional support animals is not as complicated as you might think! And, despite the recent noise around airlines being able to limit emotional support animals to service dogs, the pet traveling trend will continue! Whether you are looking to get an emotional support letter so your pet can travel or so that you can rent and live with your pet anywhere, the process is straightforward if you follow the right steps.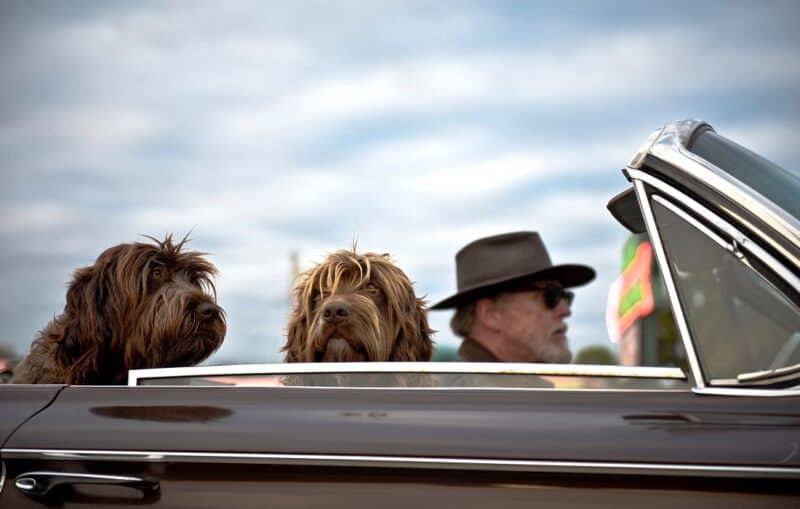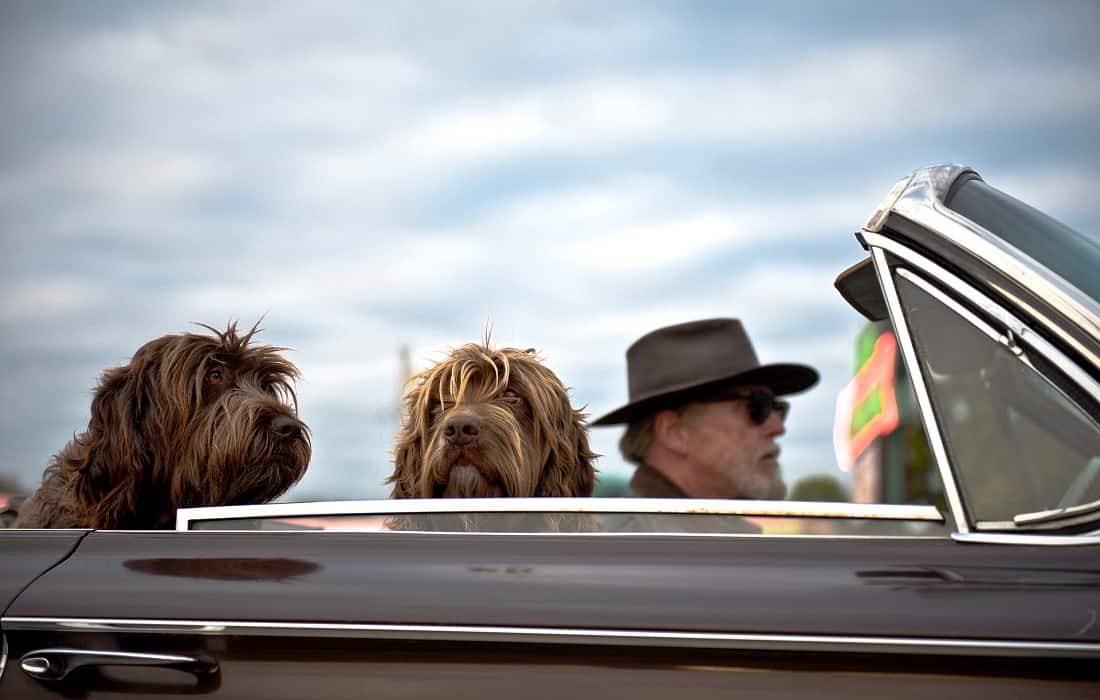 This post may contain affiliate links. Please read our disclosure and privacy policy for more information.
Bring Your Pet Anywhere – Legally
An Emotional Support Animal (ESA) is more than just a pet. They're a source of comfort and relief from mental health afflictions like anxiety, depression, extreme stress, and more. Their presence can help calm someone experiencing sensory overload in a hardware store. They can also be the reason why someone on the verge of a breakdown doesn't have a panic attack.
And, while some questionable emotional support pets (remember the emu?), most of us recognize that these pets are typically the domestic kind. And, yes, I realize that for some of you, that's the potbelly pig, the lama, and the emu. But let's be realistic here. Most airlines, if not all, and most landlords, will not go for exotic pets.
How to Legally Bring Your Pet Anywhere You Travel
Traveling can be nerve-wracking for anyone. But for those with serious mental health struggles, it can be completely overwhelming. For some, it can feel almost impossible to be emotionally present around new people or places. For others, large groups are panic-inducing. With a letter for emotional support animal approval, you can confidently bring your pet along on trains, rideshares, shops and restaurants, popular attractions, and more—no matter where you are.
Important:  On December 2nd 2020, the U.S. Department of Transportation announced new rules. There has been lots of debate on the internet about this, however the final ruling which if you read it does not state that only dogs can travel. Rather, it differentiates the difference between a service animal and emotional support animal. Most important is that it gives the airlines the option to define how they apply these rules.
As a result of the new rules, airlines are no longer legally required to make accommodations for emotional support animals. This does not mean they will not. And let's be honest, if there is enough money in it, then the airlines will invent a ticket for your pet. If I had to guess, they would start selling pet tickets at a premium.
How To Qualify For An ESA Approval & Get The Letter For Emotional Support Animals
Your pet is a crucial support to your emotional well-being. Now, make it official. Support Pets makes it easy to get a letter for emotional support animals in three easy steps.
Qualify online when you take a comprehensive quiz about your pet and why you require an emotional support animal
Order your pet's ESA for housing, travel, and errands/general tasks
A doctor will review and approve your ESA request within 48 hours.


How to Legally Bring Your Pet Anywhere You Live
When you seek ESA approval for your pet, you can solidify their place by your side—where you live, where you go, and how you get there.
Many rental properties say they won't allow pets or, if they do, require extra pet fees. These policies deter those with emotional support animals, even though they have every right to live in these spaces.
The Fair Housing Act (FHA) prohibits discrimination against tenants with disabilities, including mental health disorders. Under the FHA, landlords must make "reasonable accommodations" for those with emotional support animals, even if they have a 'no pet's policy. This law extends to college students living in dorm rooms and those seeking to buy or rent a home, secure housing assistance, or qualify for a mortgage.
Landlords and building managers implement pet bans to protect against property damage. But emotional support animals aren't ordinary pets and shouldn't be treated the same. 'No pet' policies contribute to further shrinking the available housing market for those with mental health disabilities. The Fair Housing Act has worked to correct these inconsistencies.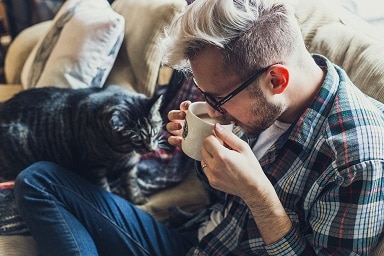 Frequently Asked Questions
Where can I get a letter for an emotional support animal?
You can ask your therapist for an ESA Letter or skip the hassle and use Support Pets. Due to the thorough online qualifying process, most ESA requests are fully approved by doctors' networks. If the doctor disapproves of your ESA request for any reason, you will be refunded 100% of your money.
What needs to be in an emotional support animal letter?
An ESA letter is written by a practicing Licensed Mental Health Professional (LMHP). It includes their license number, type, and the date it was issued. It also contains the date the ESA letter was issued and the signature of the LMHP who issued the ESA letter.
Can a physician write an ESA letter?
If your primary care physician or family doctor is licensed, they can issue an emotional support animal letter. However, they will not be able to provide it to you within 48 hours. Support Pets can get your letter in 48 hours.
How do I get an emotional support animal letter online?
Request your emotional support animal letter here.
How much does an ESA letter cost?
The pricing varies. Please review here.
Is it hard to get an ESA letter?
No. It is not difficult, especially if you are currently experiencing stress, anxiety, or depression. Follow the steps outline here.
Closing Thoughts
Regardless of if you want your pet to travel with you or if you need the ESA letter so that your pet can live with you in rented accommodations, you can still get a letter for emotional support animals in less than 48 hours!  Act now before further legislation is passed!
Looking for more Travel Hacks? Start here:
We are a participant in the Amazon Services LLC Associates Program, an affiliate advertising program designed to provide a means for us to earn fees by linking to Amazon.com and affiliated sites.