Believe it or not, packing tips might be one of the most underrated pieces of advice you get. After all, most of us experienced travelers consider ourselves to be great at packing. And, everyone has a tip on how they pack.
The best travel is when you travel light. Imagine not having heavy bags to check in, avoiding baggage fees, and not waiting on bags to arrive at your destination.
Taking a vacation after a months-long boring routine and the tiring vibe is essential. It helps us with our stress and tense environment. But the main problem while traveling is what to pack, what to not and how to pack. Certainly, nobody wants to carry a heavy suitcase or a lot of bags all the time, and messed-up luggage is another misery. Who knows traveling and packing better than us, the experts? I love traveling, and of my experience from traveling here and there, I am now fully aware of how I should pack. I made many mistakes and have gone through many problems, and then here I found the answer to your question. The experts took different approaches using various techniques; the same goes for me. After many hurdles in packing, I found some hacks to make the filling easier.
Here I will share the ten best packing tips to help you pack sharply, lightly, and without hassle. All worked well for me. And it will help you too. Let's jump to the tips now without wasting more time.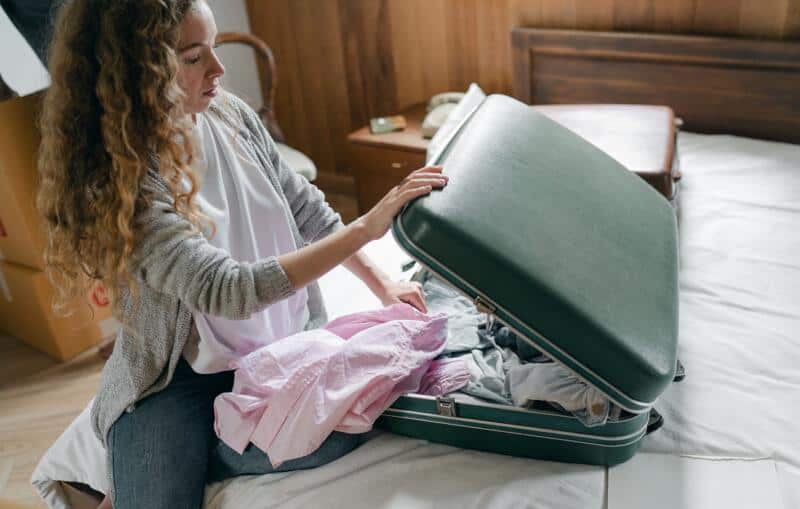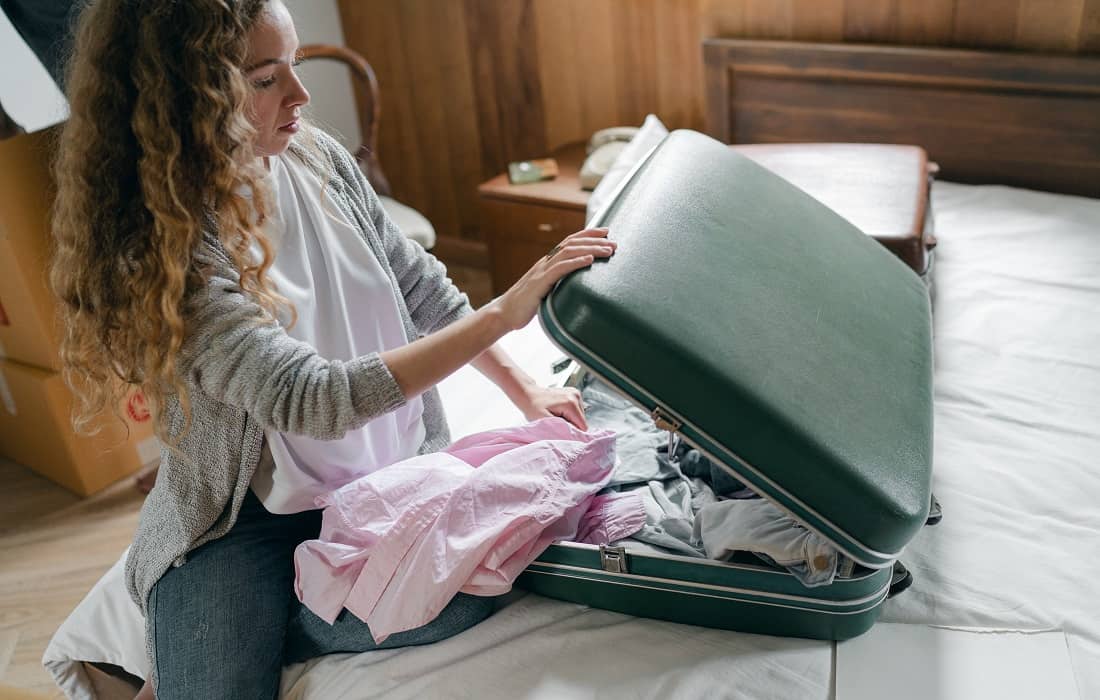 This post may contain affiliate links. Please read our disclosure and privacy policy for more information.
Roll Your Clothes
When packing clothes, the ultimate packing tip is not to fold the clothes; instead, roll them. This will help you save space in your suitcase to put other stuff, and the clothes will not get any wrinkle. But first, only pack the clothes that you need. Do not stuff your bag with unnecessary clothing that you take back unworn – be deliberate! You can also use plastic compression bags; this is another way to save space. Rolling clothes vs. folding them is a travel pro tip! Try it; you will get at least 25% more in your case.
Put Small Items Inside Shoes & Wrap Them
The shoe hack is a tried and tested method! You can put small jewelry, cosmetics, or electronics in your shoes. Doing this enables you to use the space for various random small things. I often use shoes to pack items I've collected overseas—random items like handmade soap, hot sauces, etc. Shoes also come in handy for anything glass, assuming the item will fit.
Shoes' soles are dirty and will also make the other things in your luggage dirty. To avoid this, wrap your shoes with a piece of cloth or pack them in a plastic wrapper. Or, you can also use a shower cap which is often provided free at hotels! If you do this, the shoes will not contact your clean items. A zip lock bag is also the best way to carry your shoes. Carry shoes according to your need heading hiking. One sneaker or sports shoes is enough, or if visiting a beech site, do not forget to pack the slippers.
Pick The Right Suitcase Or Bag
Pick your suitcase depending on where you are going. Sometimes a briefcase is not the right choice, considering you have to travel throughout the city and get your bag, it is hard to carry your suitcase on busses and other public transport. Get the duffel or backpack instead. The suitcase is perfect when you do not have to take it everywhere, have an extended vacation, and pack many things. Always try to carry a bag or suitcase that is not too heavy because it will double the load when you fill it with clothes and other stuff.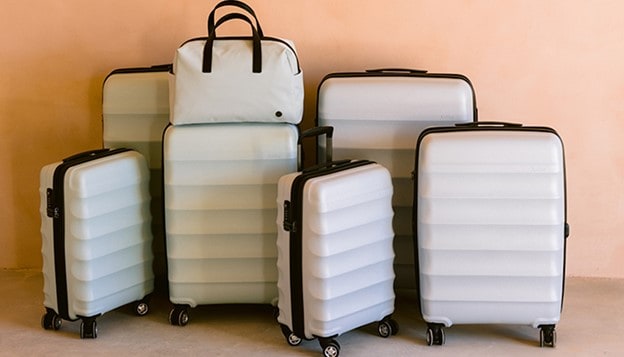 Pack Diverse Multi-Purpose Clothing
Your suitcase size will always limit you. Much as we all try, you cannot pack everything you want to. Spend more time planning what you will wear and be diverse. Pick clothes that can be dressed up or down. For example, a good beach cover-up can double as a night dress. Think about combinations in advance. How can you make the same dress or pair of jeans look like a new outfit? You can wear the same clothing three or four times with a different jewelry set.
Bring items that you can mix and match for different occasions. Another great example is jeans. You can pair jeans with almost anything. Maybe you choose one orange and one light blue shirt to match. Or, try two shirts, one long and one short. Jeans, dresses, wraps, and scarves can create. Beach wraps and sarongs can also be used as a scarf, a headcover, and a towel if needed!
Use A Waist Belt
The dreaded "fanny pack." This one's not for me, but they are practical and serve a purpose. Rather than keeping your valuable thing in a suitcase, please keep them in a waist bag. Essential items like passports, credit cards, and other documents you do not want to lose on your vacation. We all make mistakes, and at some point, we experience something unpleasant like losing luggage. Or worse, stolen luggage. Unfortunately, you have little control over the bags. However, you can protect things like your passport or credit cards by always having them on you. The waist belt is a perfect solution for this.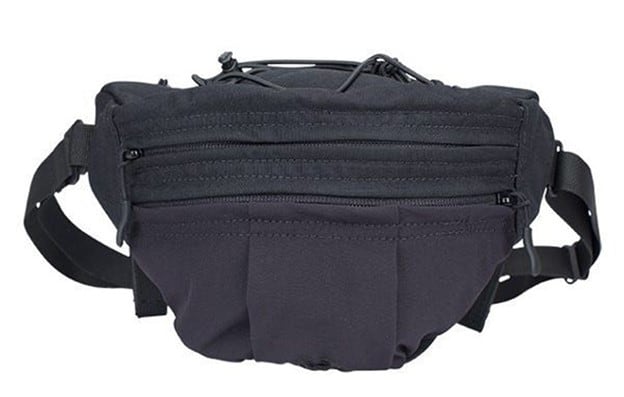 Jewelry Hacks
I've mentioned this one time and time again in many articles. Do not take expensive jewelry in the first place – period. Leave valuables at home. Should you insist, read on.
If you take something valuable like a watch or a bracelet, wrap them in a sock, so they don't tangle each other up. Suppose you take chains which I don't recommend unless they are not valuable. Run the chains through a straw so they never get twisted. You can also use your shirt buttons as earring hooks and hang each earring on each button. This will save space, and again the pieces will not be tangled with each other. Do not carry heavy jewelry. Try to be minimalist with jewelry and select lightweight and versatile pieces. There is no need to take your whole jewelry box with you.
Or, if all else fails, do as I do. Go with none and buy a new piece of jewelry on your trip:)
Always Carry Travel Medicines
It does not matter where you are traveling to or from or what you are doing. It would help if you proactively planned for sickness. Keep the basics on hand like:
Prescription drugs, with a separate list in case you lose your luggage.
Aspirin, acetaminophen (Tylenol), or ibuprofen.
Antihistamine.
Decongestant.
Pepto-Bismol or a generic equivalent.
Motion sickness medicine such as Dramamine or Transderm patches.
Imodium for diarrhea.
It's possible that you may not be near a pharmacy and that the pharmacy will not have what you need. Worse, buying these medications out of the country can cost you a lot more.
Pro Packing Tip: You don't have to take a box of each medicaine. You are not going to have all of the above for your entire trip. Take enough of each for an event. Put each med in a small plasltic bag, lable it and then wrap them all and store in a pastic zip lock bag.
Limit Makeup
Women typically do not go out without makeup. One option is to leave it all at home and go natural.
For those that don't want to go natural. It's time to pack it more cleverly. Let's start with what the essentials are. What's do or die? Empty your existing makeup bag – yes, empty it. You all know you have items that you do not use daily. Then, select a few things that are musts and limit yourself to a small plastic zip-lock.
Another packing tip for makeup! Rather than taking your bronzer, blush and highlighter. Buy and all in one pallet that contains all three. You will be amazed at how much space you save with this little tip.
Chose Small Lightweight Gadgets
Much like makeup and jewelry, we all want to pack every gadget we own. I used to travel with every possible cord – to the tune of about 4 pounds of cables! The reality is it's just not needed. Take one charging code with multiple adapters that will change all your gadgets.
Pack a laptop if you need it; I can't work on the road without one and, in some cases, two laptops. However, if you do not work on the street, carry a tablet or commit to using your phone.
If you need an actual PC, consider using the ones in hotels vs. dragging your own around. Many hotel TVs are now smart TVs, and you can log into them from your hotel room.
Pack A Portable Charger
These days, a portable charger is not just necessary it's critical. Imagine your battery dies when you are in the middle of an unknown city or the middle of nowhere. A dead battery is not just frustrating; it will take away your navigation, language apps (if you use them), and most importantly, your lifeline, should something go wrong.
Always pack a portable charger, so you don't run out of battery!

Other Packing Tips
A small glimpse of other tips for your packing. Right now, I have the bulk of information and advice, so why not share some more?
Always use an expandable bag. Unzip the area when you are required. Most of the time, we shop at our destination, and it becomes hard for us to carry it so an expandable bag can be a lifesaver.
Wear bulky items on plan. That is how you can save a lot of space in your bag when the clothes that cover ample space will not be in it.
Fill empty spaces. Do not leave any of your bag open space empty. Fill them up with the little things. But do not leave them blank.
Going on a vacation is a treat for the mind. There should be nothing to worry about when traveling, so it is better to pre-prepare yourself with all the needs and wants you should have while traveling. Make a checklist of your necessary pack item, and then try to minimize their quantity.
These were some fundamental tips that made my packing smoother. I went through many difficulties when I ignored these things, and now it has become beneficial for you. You get to know me beforehand from my experiences. So don't forget to go through these ten tips while packing for your next vacation.
Looking for more travel hacks, start here.
We participate in the Amazon Services LLC Associates Program, an affiliate advertising program designed to provide a means for us to earn fees by linking to Amazon.com and affiliated sites.
Brit On The Move™ Travel Resources
Ready to book your next trip? Use these resources that work:
Need more help planning your trip? Check out our Resources Page, highlighting the great companies we trust when traveling.