Are you getting reading for a family trip? Do you know that it is safest for kids to be in their car seats when you are on the road? If you are curious to know more about kid's safety in the car and tips to choose the best car seat for children, you are in the right place!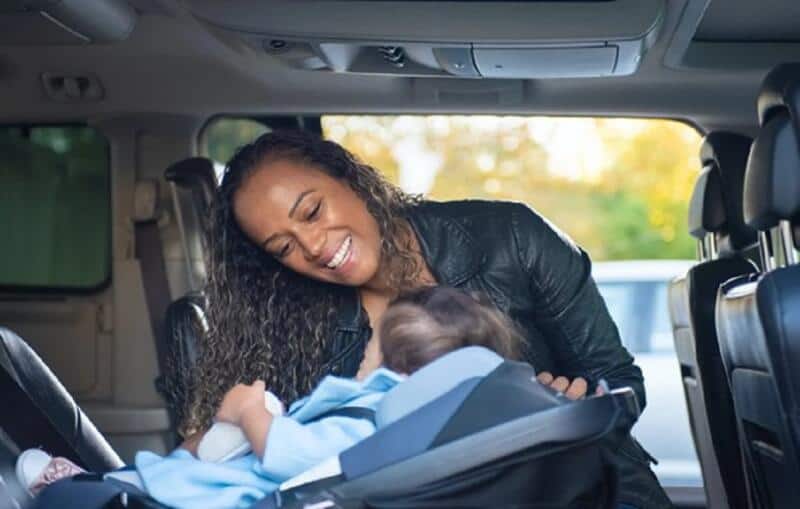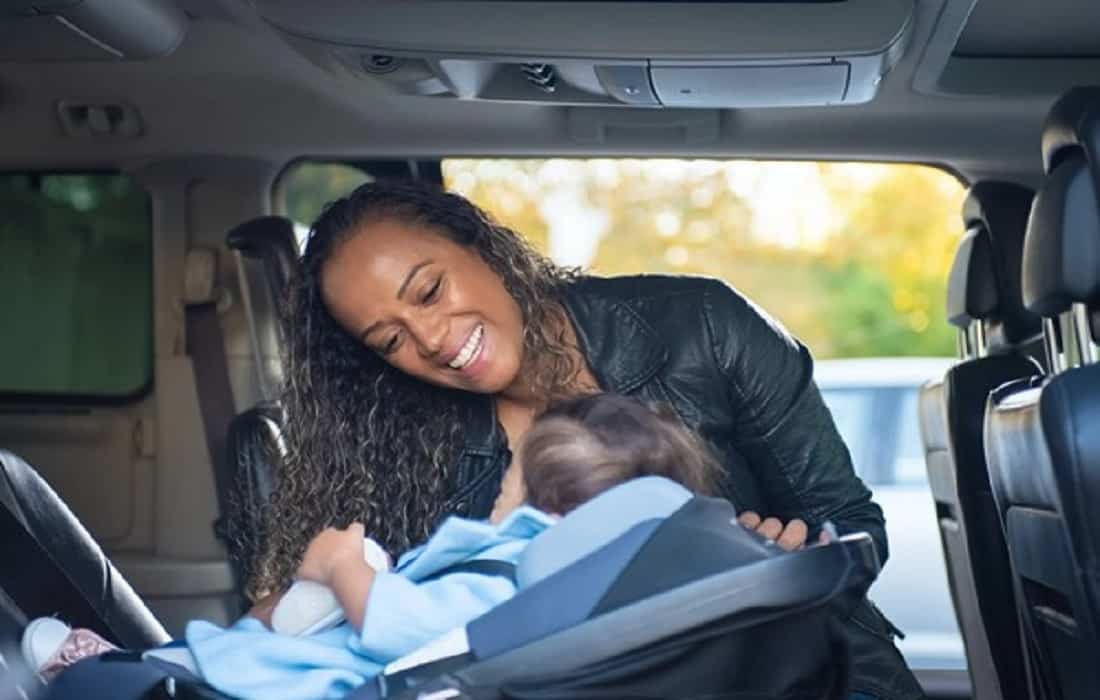 The thing is that today it is quite challenging to figure out what we need and whatnot. Have you noticed? There are so many things on the market, and the manufacturers are doing hard work to convince you that you need every one of them. Plus, they continually upgrade their products, so they appear flashier, and you start having a hard time trying to resist them.
It is the situation with everything, including baby equipment. If we are honest, we would say that the situation is especially like that when it comes to baby things. It is like everyone is counting on the fact that new parents are entirely crazed out by figuring out how to adjust to the new life with a little creature that inhabited their homes and heart. Of course, we want the best for our kids, so; we don't think twice before buying every single baby thing we see on the market.
This post may contain affiliate links. Please read our disclosure and privacy policy for more information.
Mandatory Use
Among many things out there, certainly, you will come across some that are unnecessary. However, there is also something that many people forget, and we can say it is mandatory to have. Can you think of what it may be? If the best car seat for children comes to your mind, you are right!
Until not so long ago, we weren't seeing them as a necessity. I mean, indeed, we thought they were practical. But at the same time, our parents didn't have them back when we were kids, and we grew up fine. But then we read an article quoting research about how many kids get severely injured or even die in car accidents because they weren't in their car seats. It caused quite a shock, and we decided to learn more about child passenger and child passenger safety!
Child Passenger Safety
Do you know what a child passenger safety technician is? It is a certified expert who has taken a 40-hour class program to learn about the benefits and downsides of the best car seat for children, installation options, harnessing options, etc. The program is created by National Highway Traffic Safety Administration in collaboration with National Child Passenger Safety Board and Safe Kids Worldwide.
Many people are wondering about how long to use a child car seat?! So first, we will remind you that you need to start using a car seat for the baby for the day she is born—the best thing is to get a car seat for infants and newborns before the delivery. We are saying this because once the little one arrives, you will be sleep-deprived and super busy, and you might delay the purchase for too long. Choosing the best car seat for children takes time, and some knowledge, so it is best to do it while you still have some control of your time. Then, all kids should sit in car seats until they are at least 8 years old unless they weigh more than 40 pounds and are higher than 4 feet 9 inches. They can move to standards seats in that case, but they have to be buckled up the entire time.
As we mentioned, motor vehicle accidents are among the leading causes of kids' deaths in the States. However, this is something perfectly preventable! Child passenger safety education is important because it enables us to adequately protect our kids in the traffic and enjoy traveling together. When we established that, let's see how to choose car seats for babies and older kids!
Choosing the Best Car Seat for Children: Factors to Consider
As we mentioned, choosing the best car seat for children isn't simple, especially if you are a first-time parent. While they all look the same, there are plenty of differences in recline, harness options, etc. Many young parents get surprised when they realize that it's not as simple as clicking on the preferred option online. But don't worry. Our job is to help you out! Hence we compiled a list of the essential factors you need to consider when figuring out the best car seat to buy!
Types of Car Seats for Children
Infant Car Seats
You can choose between two types of car seats for infants. It is essential to know that they are equally safe. The only thing is to know how to put a car seat for an infant properly. You can use the infant-only car seat until the little one's weight doesn't exceed 20/22 pounds. These are lightweight, portable seats. It is easy to take them out of the car even if the baby is sleeping. Another reason why people like them is their versatility. They can easily be attached to a stroller. A convertible car seat for infants pays off more because it grows with your kid. We mean by this that you can adjust it and use it for toddlers and even older kids, too. These car seats are not portable, though.
Toddler Car Seats
So you are wondering what the most comfortable car seat for toddlers is? In this case, you have two options again. Both of them are forward-facing options with harnesses. Firs one is forward-facing only, and it fits kids that weigh 65 pounds or more. However, it is best to check the instruction manual of the seat you bought because the maximum height and weight can vary depending on the manufacturer. Besides that, a combination car seat is a good choice for toddler travel when you need a car seat. With this model, you will use a harness until the kid weighs up to 65 pounds. After that, kids will still use the chair but with a belt-positioning booster which can be used until they weigh 80 – 100 pounds.
Preschooler Car Seat
As the kids grow, they can start using booster seats with belts for shoulder and lap. These seats are made for kids weighing between 80 and 100 pounds. Usually, kids start using booster seats from when they are four. They can use them till they turn eight. The important thing is that the seat has head support.
Consider the Type of Your Car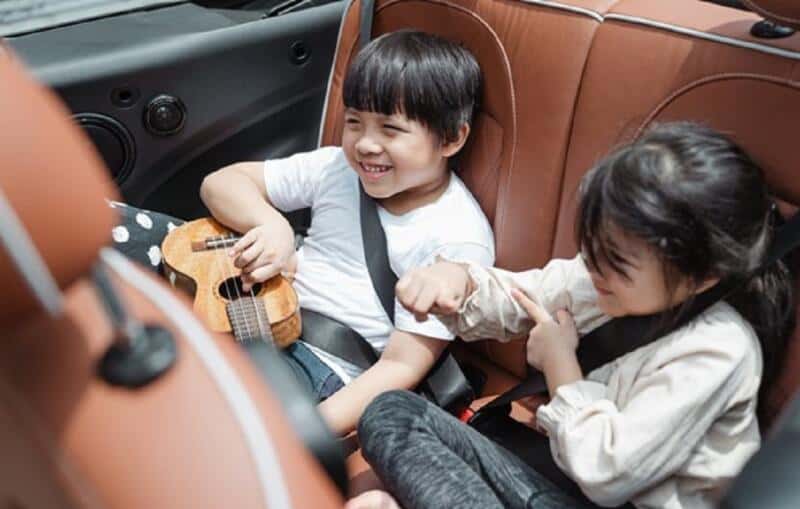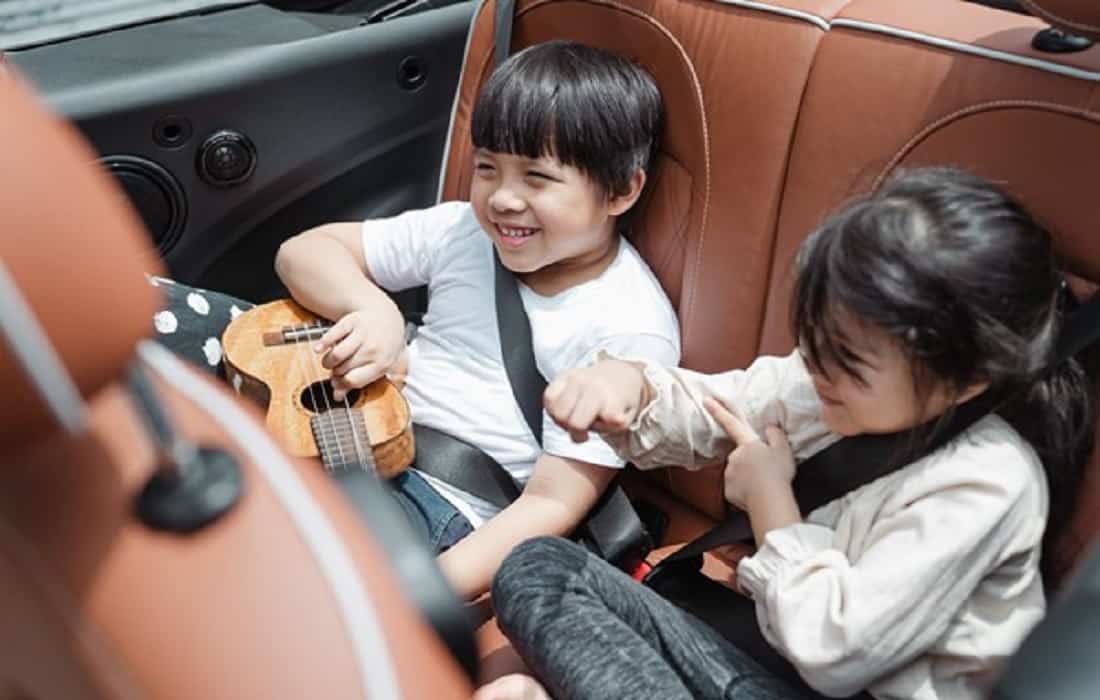 Keep in mind that not all seats fit in all cars. Our advice is to read the car manual before you start searching for the best car seat for children. Make sure the measure the inside of the car where you are planning to install the seat. If it is possible, it would be ideal that you test the car seats to see how they fit. Apart from that, you may find it helpful to read the experiences of other users who have the same car.
Think About Ease of Maintenance
Okay, so you considered the child car seat age and all safety issues. Now it is time to think about how simple it is to clean or set up the seat. Where there are kids, there are some spilling accidents. Hence you want something that comes with easy-to-clean fabric. You can also get a car seat protector.
How Long Do You Want to Use It?
Quality car seats for children are not cheap! Okay, we can say that safety doesn't have a price, right? But, kids grow, and in reality, none of us have the luxury of buying a type every year. Hence, our advice is to aim for a convertible seat. However, the best is to get informed about how long to use a child car seat and plan the purchase accordingly. Ideally, a kid should sit in a booster seat until they are 8 years old. So measure your kids' height and weight and check if the seat that interests you meets the requirements. If you are buying a seat for a baby, you need to consider a car seat baby position.
Think About the Stroller with Car Seat
We are always advocating for convertible car seats because they allow you to save money. However, many people swear that there isn't anything better than being able to move the baby from the car without waking them up. If this is important for you, we advise you to get a stroller with a car seat. It is a great option because you can drive out of town and take the baby for a stroll without disturbing her sleep.
Buy New Seat
Your friend's or cousin's kid outgrew their car seat, and they want to give it to you?! Of course, we understand that you may be tempted to accept the offer. You already have plenty of expenses, so when there is a chance to get something for free, you want it, right! However, it is best to invest in a new seat because you can be sure that the little one is perfectly safe.
Conclusion
That is all about the best car seat for children for today, folks! We know it may seem like a big investment initially, but keep in mind that car seats protect your kids from getting injured. In some cases, they also save their lives. It is also essential to know that this is not something that you will buy every year! The only thing you have to make sure of is to get the right models. What type of car seat is your thing to buy? Can you share your reasons with us?
Looking for more Travel Hacks? Start here:
We are a participant in the Amazon Services LLC Associates Program, an affiliate advertising program designed to provide a means for us to earn fees by linking to Amazon.com and affiliated sites.
Author's Bio: Rachel Hudson is a journalist who graduated from the University of Southern California and living and working in California. She is also a mother of 2 kids, so she often writes about children's health and safety. In her free time, she likes hiking in the woods with her kids and two golden retrievers.
Brit On The Move™ Travel Resources
Ready to book your next trip? Use these resources that work:
Need more help planning your trip? Check out our Resources Page, highlighting the great companies we trust when traveling.