Must Have Camping Gear You Need This Season!
Camping is a classic outdoor activity that many love; however, it's hard to determine the must-have camping gear. Not only is camping a fun way to spend quality time with your family or friends, but you also get to spend a relaxing time outdoors, feeling closer to nature.
However, it is no secret that planning a camping trip is not an easy task. It can take a lot of time and effort to properly plan one, especially depending on the destination and the number of people going on the trip. Carelessness may end up becoming trouble and could ruin your memorable trip.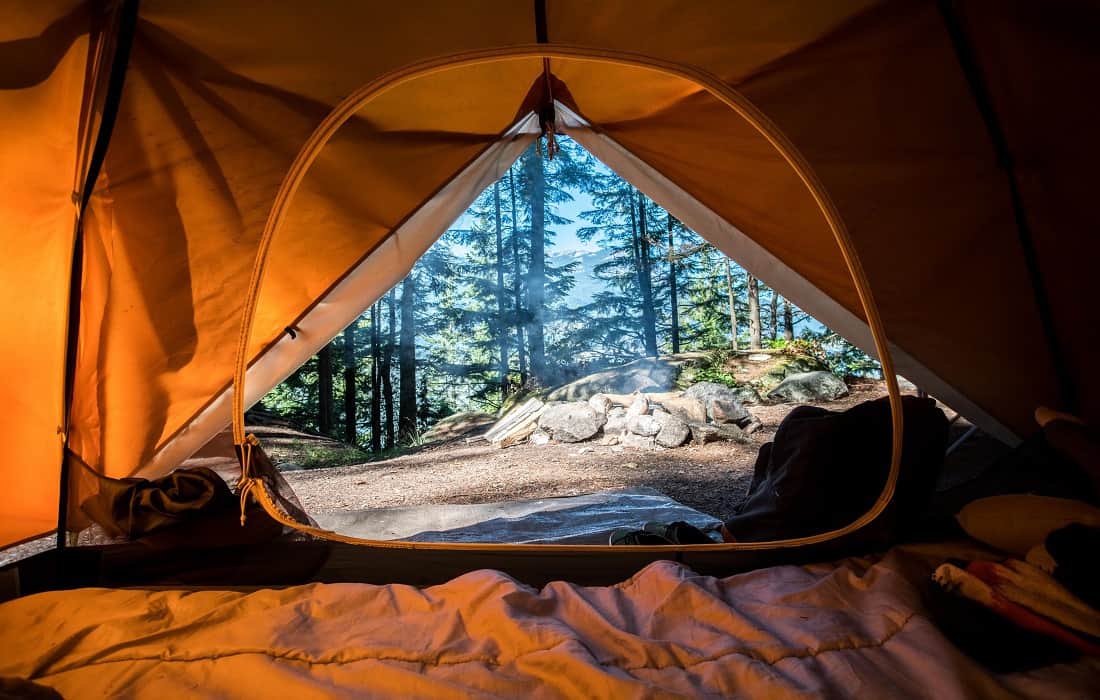 You do not need to worry! We have taken care of this for you and created a list of must-have camping gear that will make the planning part much less stressful and more fun! And the best part? You do not have to go out of your way or burn a hole in your pocket on extravagant equipment for camping to adhere to these ideas. You can get most of our recommended must-have camping gear here, and you will be good to go.
Let us help you make the most of your summer with a list of our favorite must-have camping gear.
This post may contain affiliate links. Please read our disclosure and privacy policy for more information.
1. Dry food or snacks in an air-sealed bag is must-have camping gear!
One important thing that most people fail to remember is that you do not have to go out of your way to make complicated and mouth-watering dishes worthy of your camping trip. A simple dry meal can taste just as good when you enjoy it in the lap of nature.
Keep in mind that the food must not be oily or soggy or have a lot of gravy because it can leak into your other belongings and ruin them. Hence, you must pack some dry food or snacks, such as a taco or a sandwich, and chips in a zip-locked bag. Not only is it a fun and tasty way to keep the younger members happy, but even the adult members will love these snacks!
2. A lantern is essential for all camping expeditions.
A light source is not only needed to light up your camping site; it's a must. Unexpected emergencies may arise on your camping expedition, requiring an additional light source. Keep in mind that different types of situations require different brightness levels from your lantern.
For example, if you search for something you lost in the middle of the night, you will require a bright lantern, but the same brightness will be too bright when resting in your camp.
You should buy a lantern with adjustable brightness to adjust your light!
Tip: You can create your own dimmer light using this trick. All you need is a container with a gallon of water. Place the lantern behind the container, point the light source to the water, and have your own dimmed light!
3. A solar light is a favorite must-have camping gear item!
It is an obvious matter that at least one member of your camping team will require to use the bathroom at some point during the night. It is common to get lost in the dark. Even if you know the area like the back of your hand, you may trip on an object you did not notice due to the darkness.
The best way to avoid a fall in the dark? Plant a few solar lights suitable for outdoor use along the stake lines and tie-downs of your camping tent to keep the nearby areas well-lit. And the best part is that you do not have to worry about the batteries running out and changing them or looking for a power outlet to recharge the lighting source. Solar lamps recharge themselves by night and give off light by night!
4. A camping trip may get boring for the younger members. Avoid this and arrange a scavenger hunt!
Although adults love to explore the camping area on hiking or bike rides, it is not easy to keep younger members entertained with hiking and bike rides. The youth of today often finds this exhausting and tedious.
What better way to occupy their attention for a long time without putting in a lot of effort than a scavenger hunt with the theme of nature?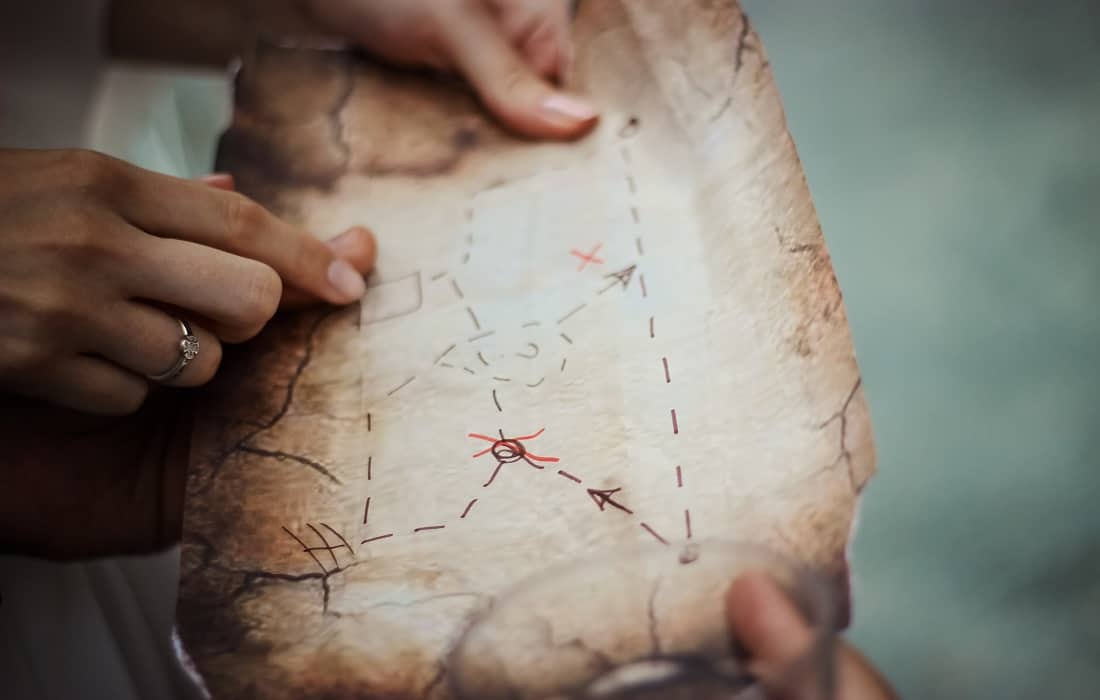 You get to explore while finding hiding places to hide the prizes, and you can also help the younger ones learn more about nature and the different aspects of it during the actual hunt.
To give your kids more motivation, make sure to offer a little gift or a prize to the one who finds the most items in the least amount of time.
If you don't want to create your own scavenger hunt buy a kit! Here is out recomendation on Amazon:
5. Emergencies! Make and pack your survival kit!
Safety is always an issue, so it should be expected that we have survival kits on our list of must-have camping gear.
Surviving is one of the most important things you cannot miss packing for a camping trip. A survival kit should include a combination of emergency first aid items.
These kits are bulky and end up staying at your campsite or in your car because they are not convenient to take on the go. The best solution is to make a smaller emergency kit that you design and pack in a light bag, zip locker, or other storage items.
So how do you make your kit? We already mentioned zip lock bags. Here's another idea. Use a small container such as an Altoids tin, which is light but a small space capable of holding many things. Load your kit with an arrangement of bandaids, ibuprofen, steel and flint, a whistle, a small compass, and anything else that you may deem as necessary.
6. Pack clothes that are appropriate for camping.
Were you planning on just throwing in a few outfits that you find comfortable for your exciting camping trip? You might want to reconsider your decision.
The kind of clothes you pack is essential for your camping trip. The type of clothes you pack will largely depend on weather conditions and your camping destination. However, some items you throw in to take with you irrespective of the campsite.
Pack a long-sleeve shirt to protect yourself from bug bites and the sun if you plan on hiking or doing other outdoor activities. Moisture-wicking tees and a pair of quick-drying shorts or pants are also good additions. If the campsite is windy or cold, take a fleece jacket. Moisture-wicking undergarments, synthetic socks, and appropriate terrain shoes are also essential.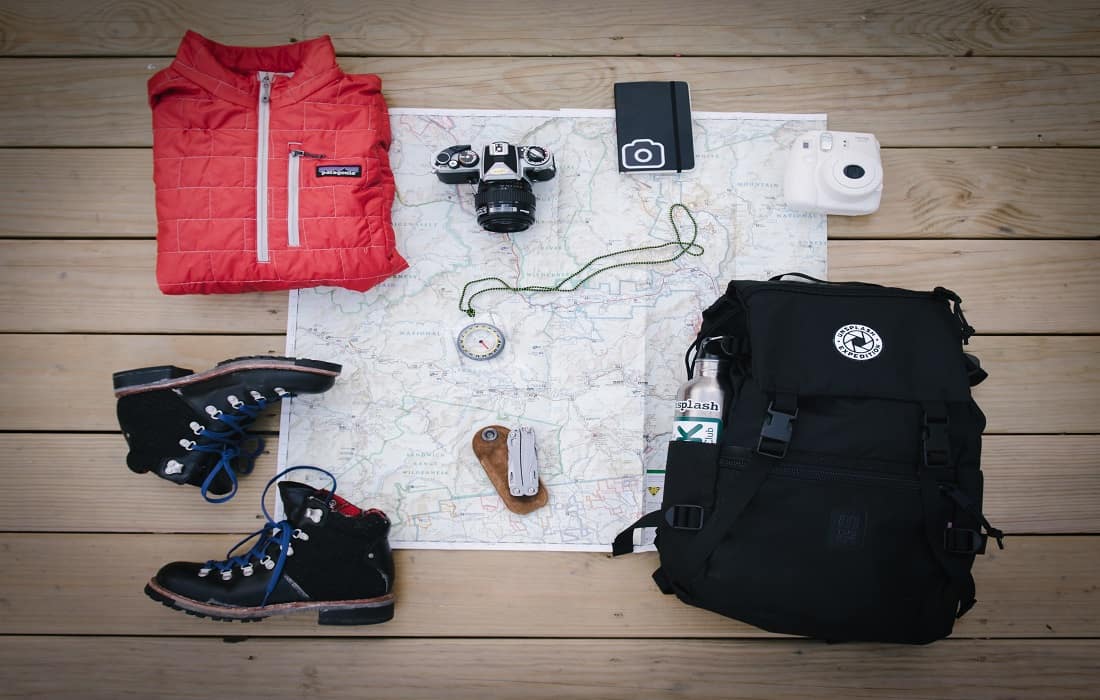 7. Have yourself a great night's sleep with a suitable sleeping bag.
This is one of the essential items to carry on your camping trip. If you love going on camping trips, it's best to get your hands on a comfy and durable sleeping bag so you can rest after an eventful day of outdoor activities! It's best to get a sleeping bag that's waterproof and appropriate for the season. Lightweight sleeping bags are easy to take with you for camping trips.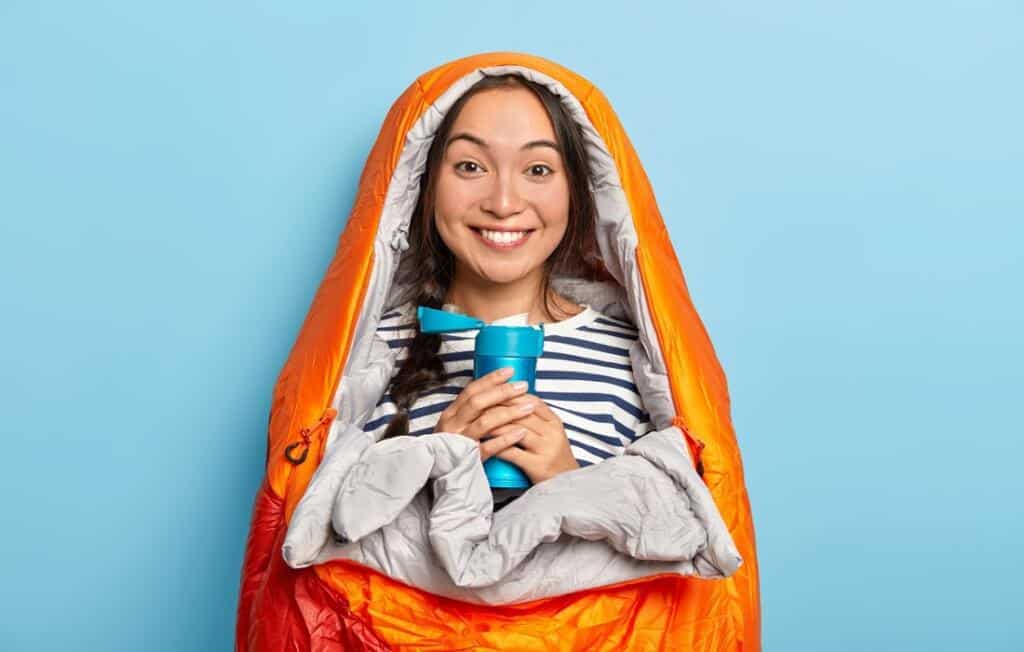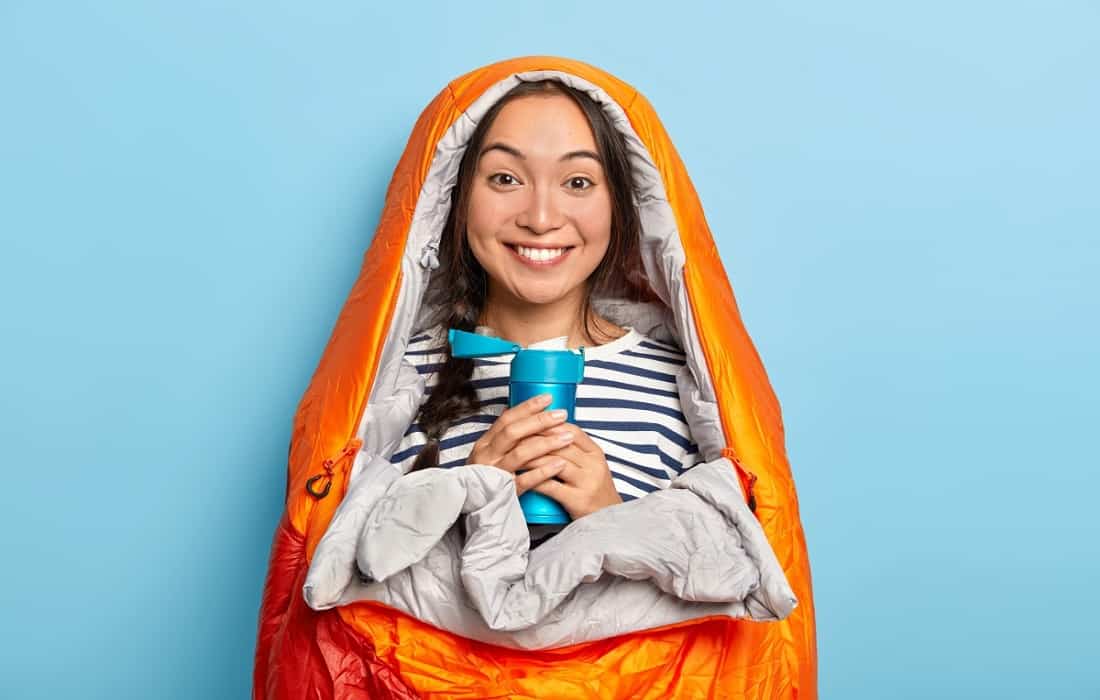 We hope that you found our article helpful during your next camping trip! Let us know what you consider must-have camping gear and why!
Looking for more Travel Hacks? Start here:
We participate in the Amazon Services LLC Associates Program, an affiliate advertising program designed to provide a means for us to earn fees by linking to Amazon.com and affiliated sites.
Subscribe to our newsletter and get the best travel tips and inspirational stories delivered monthly. No spam, no sales pitches – TRAVEL!
Brit On The Move™ Travel Resources
Ready to book your next trip? Use these resources that work:
Need more help planning your trip? Check out our Resources Page, highlighting the great companies we trust when traveling.