Useldange is a small town located in the southeast of Luxembourg. It is in the canton of Remich, in the district of Grevenmacher.
The town has a population of around 1,000 people. Visitors flock here for its picturesque setting and peaceful atmosphere.
There are several hiking trails in the surrounding area, and the town is also home to Useldange Castle, Luxembourg (Chateau d'Useldange), and a charming church.
Additionally, the town is located near the Moselle River, which is famous for boating and fishing.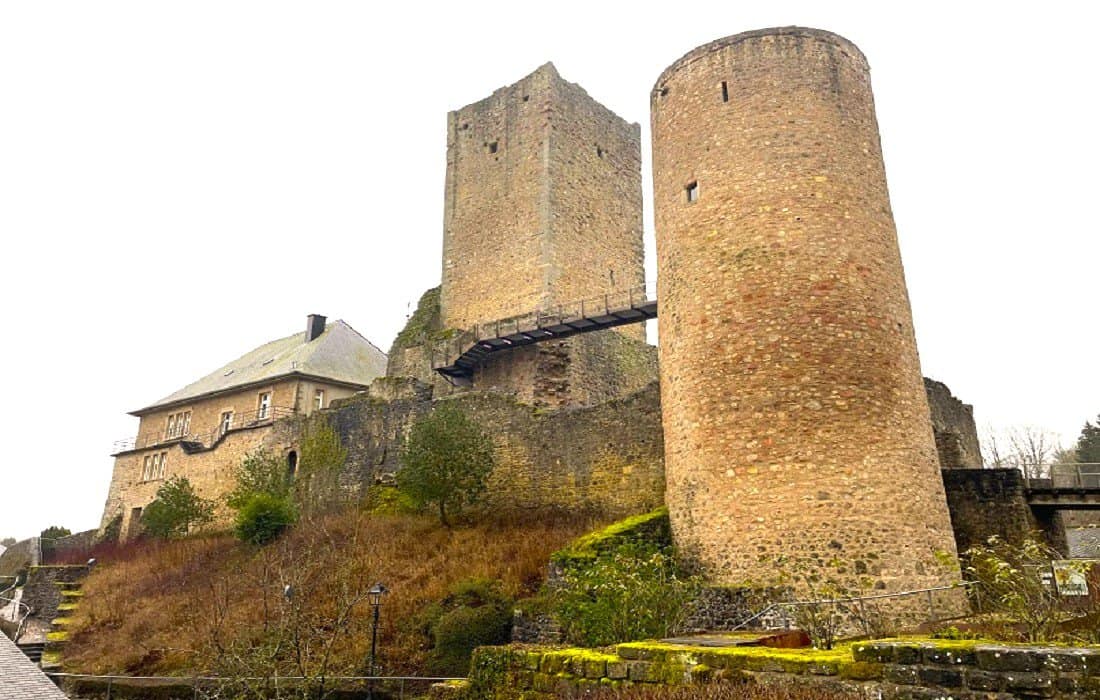 This post may contain affiliate links. Please read our disclosure and privacy policy for more information.
About Useldange Castle – Chateau d'Useldange
Useldange Castle is a medieval castle in the town of Useldange, in the commune of Useldange, in the canton of Redange, in Luxembourg.
It was built in the 14th century and has been rebuilt and expanded several times. Sat atop a small hill overlooking the River Attert, the castle dominates the village.
In the ruins of the medieval castle, an outer wall and a round tower can be seen. A bridge crossing the former moat provides access to the castle. It is a popular tourist attraction in Luxembourg and is open to visitors.
Location: 2 Rue de l'Église, 8706 Useldange, Luxembourg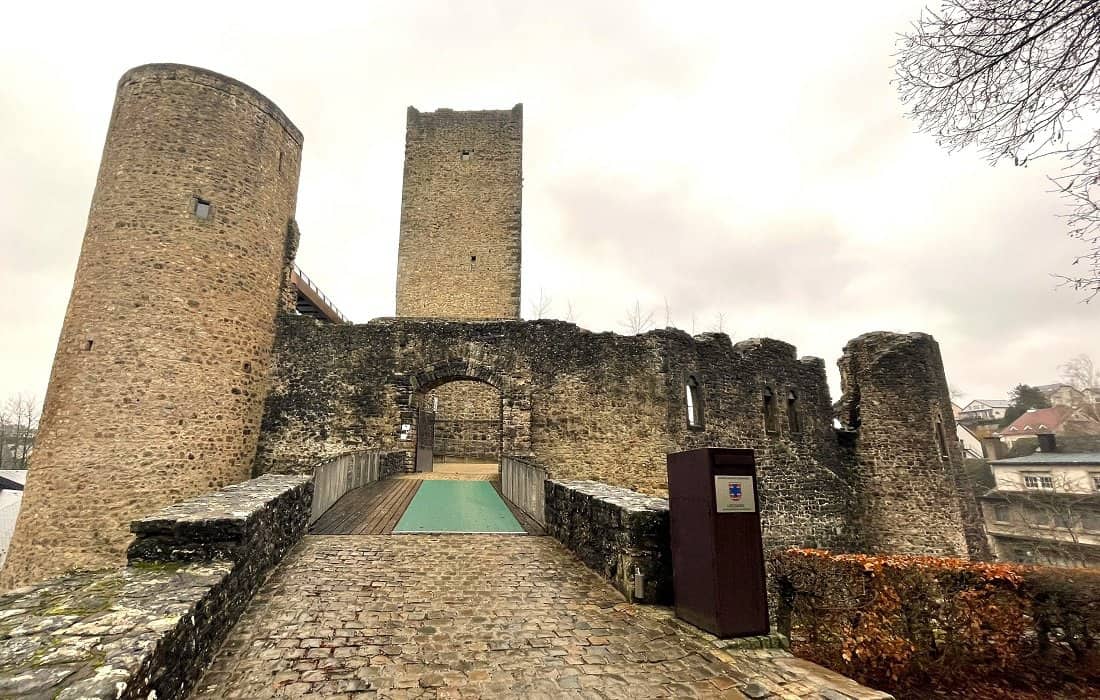 History of Useldange Castle – Chateau d'Useldange
The castle was built during the 12th century when Useldange became a lordship. Theobald d'Useldange was an early lord.
After the Rodemacher dynasty died in the middle of the 13th century, Jean de Rodemacher married Irmgard de Boulay and became the legitimate owner in 1415.
Christopher of Baden was charged with maintaining the property after Maximilian I confiscated it in 1479. French and Burgundy wars resulted in severe damage to the castle and chapel. William of Nassau-Vianden sold the castle to François-Sébastien Baur of Everlange in 1674.
Useldange Castle fell into disrepair by 1903, and the chapel had been destroyed.
American immigrant Emma (Wolff) Kuhn purchased the ruins in 1924. After consolidating its walls, the family built a modern property over the ruins of the castle's palace in 1934. There is now a town hall there.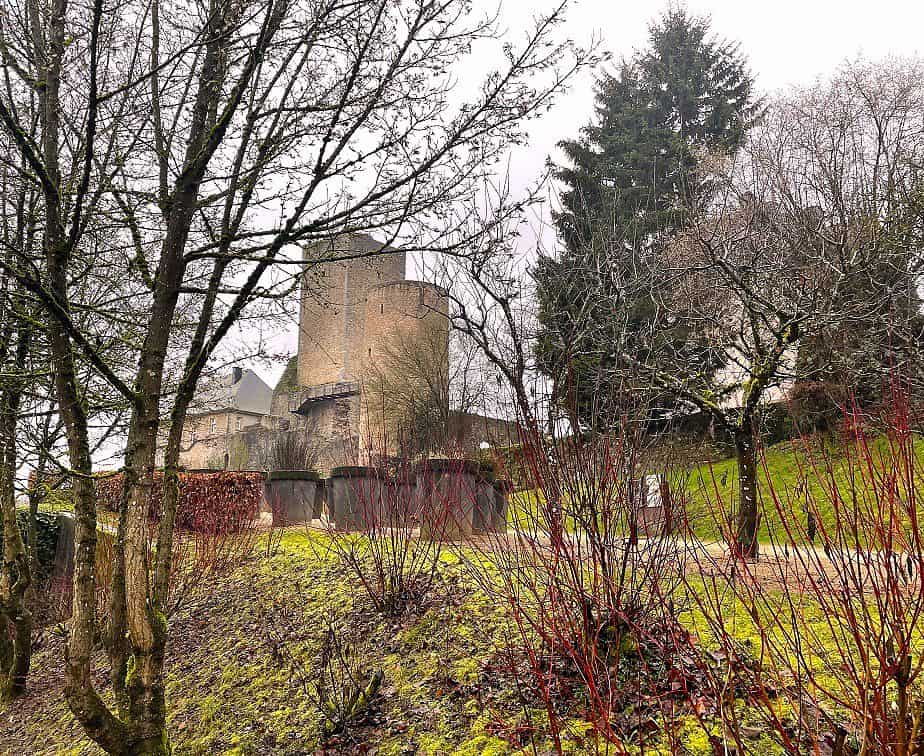 Useldange Castle Medieval Festival Luxembourg
Every summer, Useldange hosts the Useldange Medieval Festival.
Thousands of people from Luxembourg, Belgium, Germany, and France descend on Useldange dressed in medieval costumes.
For the weekend, medieval re-enactors live in canvas tents below the Useldange Castle. There are also food and drink tents that look like caravans.
In addition to medieval jewelry, beautiful clothes, handicrafts, and an ironworks smithy, there was also a lot of medieval jewelry. You can buy medieval food at the stalls, for example, ham cooked on a spit.
People dressed up as monks, regal ladies, and various characters, adding to the atmosphere. A lute player plays in the background while jugglers and jesters entertain.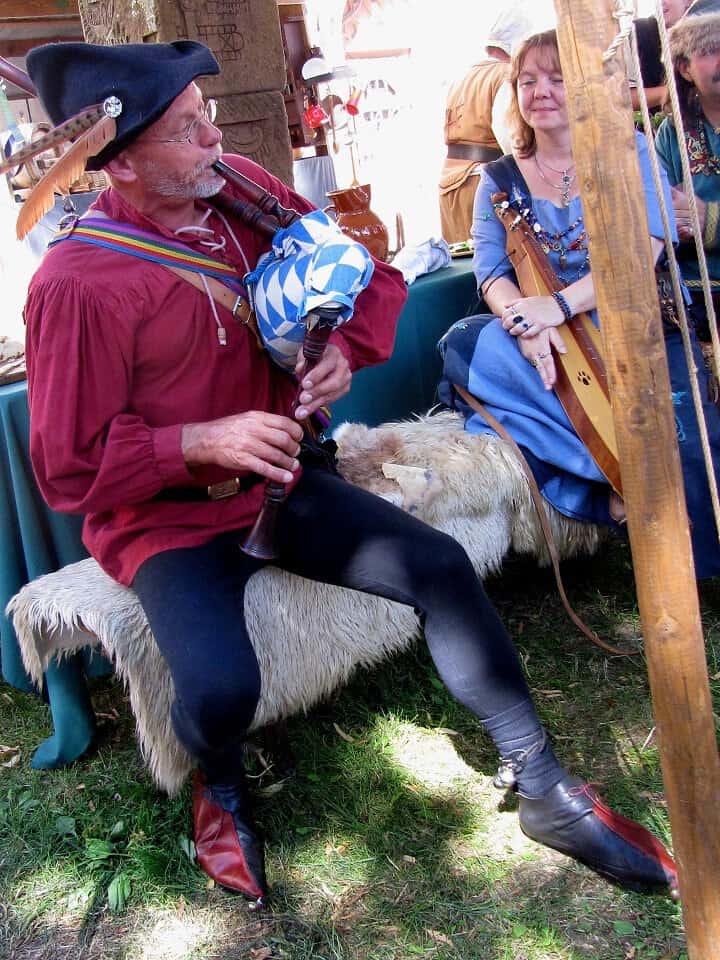 Different kinds of medieval music are played as part of the entertainment. Bagpipes, drums, and lutes are the norm here.
Other Things To Do In or Near Useldange Luxembourg
Some popular attractions in the area include the Château de Useldange, a medieval castle that is renovated and is now a cultural center; the St. Martin's Church, a picturesque church with a history dating back to the 12th century; and the Useldange Mill, a water mill that is now a museum.
Additionally, the surrounding countryside offers many opportunities for outdoor activities such as hiking and cycling.
Where To Stay In Useldange Luxembourg
There's only one place (well, not really..), but if you've made it to Useldange, you should add a night in a MushRoom while you are there! While most people refer to this hotel as "The Mushroom Hotel," it's called Péitche Lauer Hotel and EcoLodges.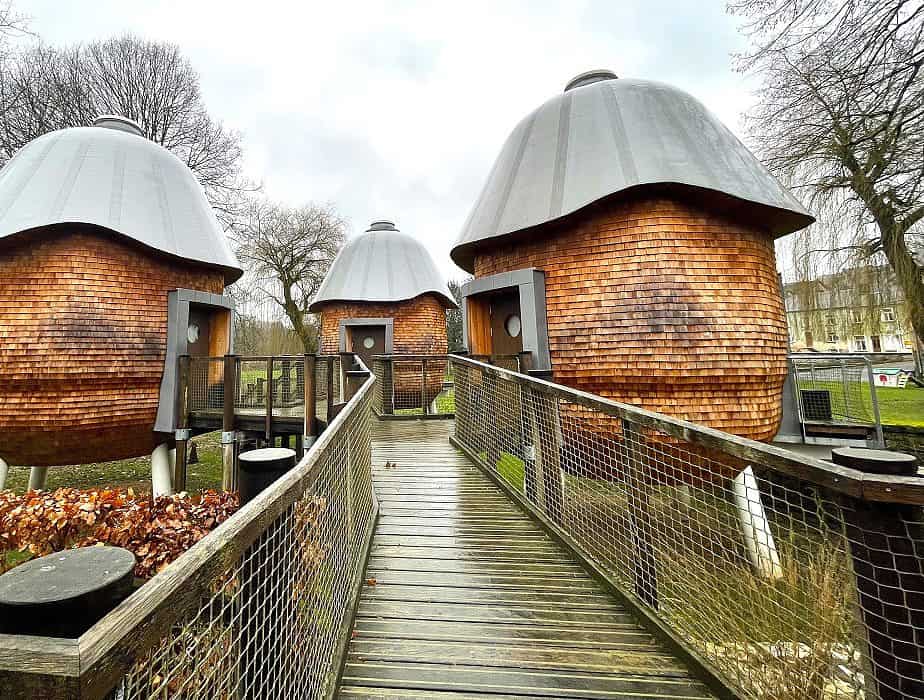 FAQs
When is Useldange Castle Open?
All year round, you can visit the castle.
Is Useldange Castle Handicap Enabled?
There are accommodations for disabled and weakly sighted visitors on the site.
Closing Thoughts
I found Useldange Castle by accident en route to the MushRoom Hotel, and what a find!
While it's not a rambling palace and has little of the interior intact, the exterior is intact, along with the original moat's cutout.
It will only take an hour or two to explore this castle, even if you climb the winding staircase to walk from one side to the other.
However, it's well worth it!
Looking for more on Luxembourg? Start Here:
We participate in the Amazon Services LLC Associates Program, an affiliate advertising program designed to provide a means for us to earn fees by linking to Amazon.com and affiliated sites.
Brit On The Move™ Travel Resources
Ready to book your next trip? Use these resources that work:
Need more help planning your trip? Check out our Resources Page, highlighting the great companies we trust when traveling.