Luxembourg is a small country in Western Europe, bordered by Belgium to the west, Germany to the east, and France to the south. Its capital and largest city are Luxembourg City.
One of the smallest counties in Europe, there's lots to learn about this tiny nation. Here are some interesting facts of Luxembourg you probably do not know.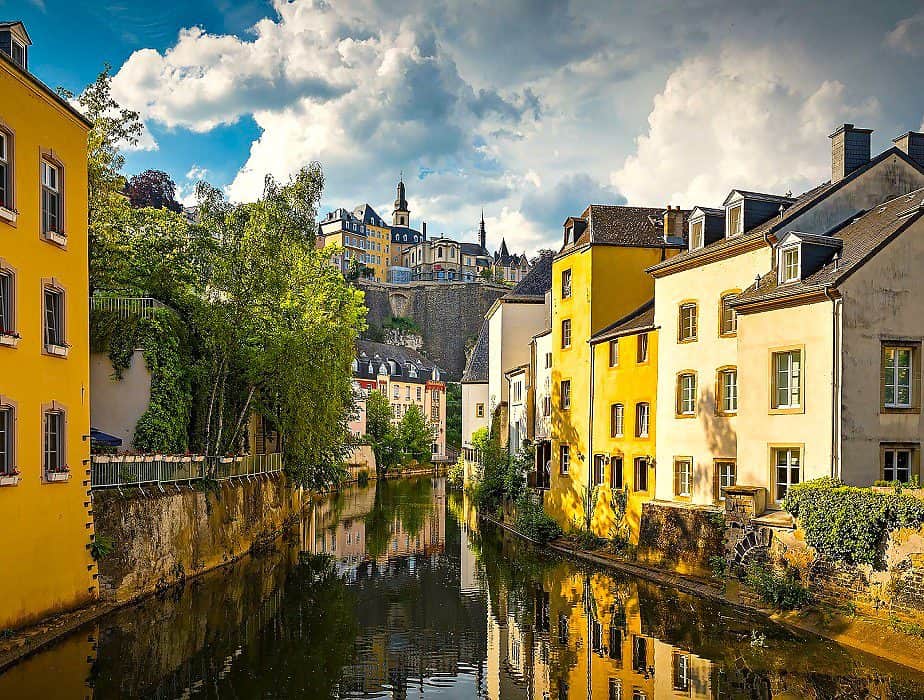 This post may contain affiliate links. Please read our disclosure and privacy policy for more information.
Luxembourg is one of the smallest countries in the world.
Here's a fact about Luxembourg's diminutive size. It has an area of around 2,586 square kilometers, about the same size as the county of Dorset in the UK and slightly smaller than Rhode Island in the US.
The most powerful person in the European Union (EU) is Luxembourgish.
The European Commission is headed by Jean-Claude Junker, President of the Commission.
Luxembourg has more than 20 castles.
Here are some of the most notable ones:
Burg-Schwarzenburg
Clervaux Castle
Vianden Castle
Beaufort Castle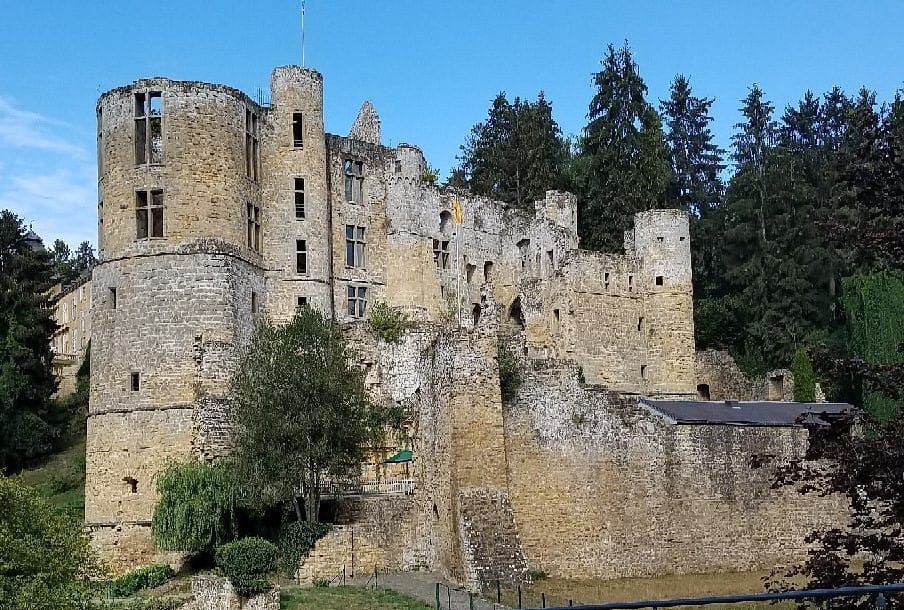 Larochette Castle
Bourscheid Castle
Esch-sur-Sûre Castle
Ansembourg Castle
Septfontaines Castle
Wawern Castle.
Luxembourg has the highest minimum wage in the EU.
Employees must be paid a minimum of €1,923 per month. However, Luxembourg has one of the highest costs of living in the world.
A combination of European nations influences the food of Luxembourg.
Luxembourg cuisine features dishes influenced by French, German, and Belgian cuisine. Some popular Luxembourgish foods include:
Bouneschlupp: A green bean soup.
F'rell am Rèisleck: Trout with a Riesling or white wine sauce.
Gromperekichelcher: Potato pancakes or potato fritters.
Judd mat Gaardebounen: A pork dish served with broad beans.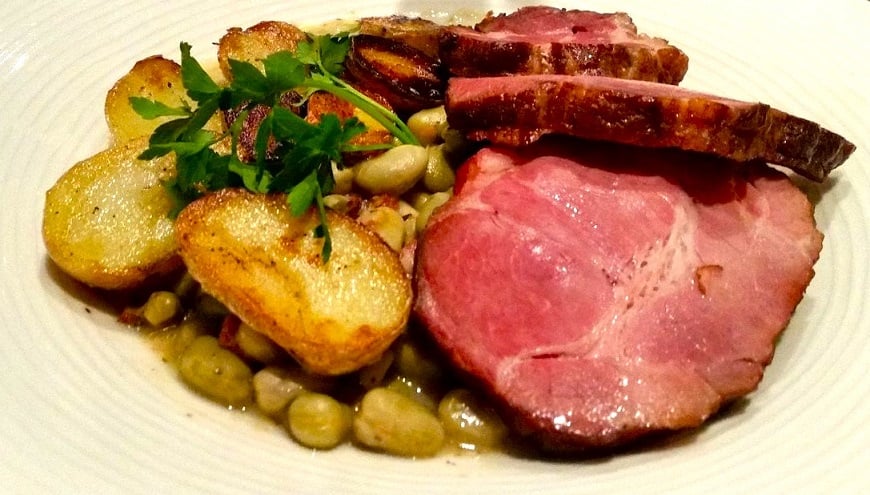 Kachkeis: A creamy cheese dish or soft cheese.
Kniddelen: Dumplings.
Quetscheflued: Plums in a pastry crust.
Quetschentaart: A sweet cherry tart.
The population in Luxembourg is the lowest population of all the EU countries.
It has a population of just over half a million (563,000 in 2015) and is the 20th smallest of the world's 194 independent countries.
Luxembourg is the second-richest country in the world
In 2014, its GDP (gross domestic product) was US$92,049 per capita. Luxembourg will surpass Qatar in 2015 to become the wealthiest nation in the world, with a GDP per capita of US$96,269, according to the International Monetary Fund. Having this in mind, Luxembourg is a worthwhile investment for businesses.
However, this is one fact of Luxembourg that most people know.
The political system in Luxembourg is the only Grand Duchy in the world.
Luxembourg became a Grand Duchy after Napoleon was defeated in 1815 by the Congress of Vienna. The Grand Duchy of Luxembourg is the full name of the country. As of October 2000, Crown Prince Henri is the Grand Duke.
Luxembourg is one of the safest countries in the world.
It is impressive how low the crime rate is in Luxembourg. It was found in a UN survey that Luxembourg has the world's lowest shooting rate. There are only two jails in Luxembourg, with around 1,300 police officers.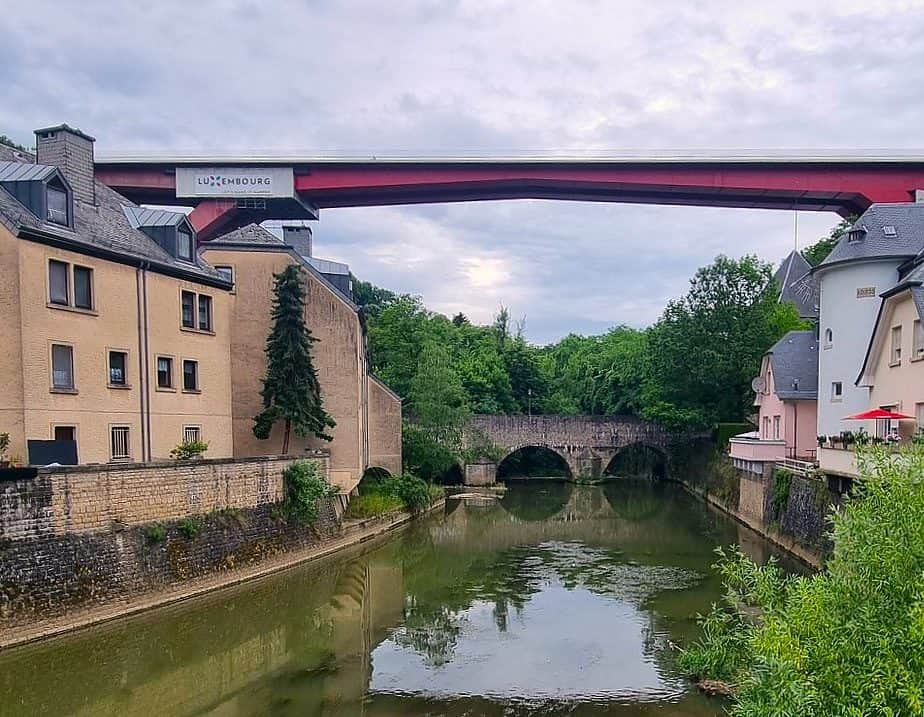 Nearly half of Luxembourg's workforce commutes to work in Luxembourg from another country.
Luxembourg's economy is almost entirely composed of cross-border workers. French workers (78,500), Belgians (39,400), and Germans (39,100) make up the majority of non-Luxembourg citizens crossing the border. It is also easy to hop across the border using Luxembourg's public transportation.
Residents are typically tri-lingual, but Luxembourgish is the official language.
Lietzebeurgesch, a Franconian dialect of High German, is Luxembourg's national language.
Nursery schools teach the Luxembourgish language; primary schools teach French and German, and secondary schools teach English.
It's common to hear Luxembourgish, German, English, French, and Portuguese at work, in the media, and everyday life; at administrative levels, it's Luxembourgish, German, English, and French.
Luxembourgish is the language of the Luxembourg parliament, while French is the language of the Luxembourg laws.
17km of underground tunnels are cut out of the solid rock beneath Luxembourg City.
As part of the city's defenses, Bock and Pétrusse casemates were constructed. It was built in 1644, enlarged 40 years later, and again in the 18th century – some parts are 40m deep. Up to 35,000 people could be protected from air raids during the two World Wars. They are now UNESCO World Heritage Sites.
The Motto Of Luxembourg is "mir wëllebleiwewatmirsinn," which means 'we want to remain what we are.'
The country was owned by foreign powers in the past but wished to remain independent. A fascinating fact about Luxembourg is that it has been passed from one European power to another – the French, Spanish, and Austrians- and back to the French. Despite gaining independence in 1815, Vienna gave it to the Dutch King as a personal possession. Having lost more than half of its territory to Belgium in 1839, Luxembourg became a fully independent, neutral state with the Treaty of London in 1867.
Luxembourg Flag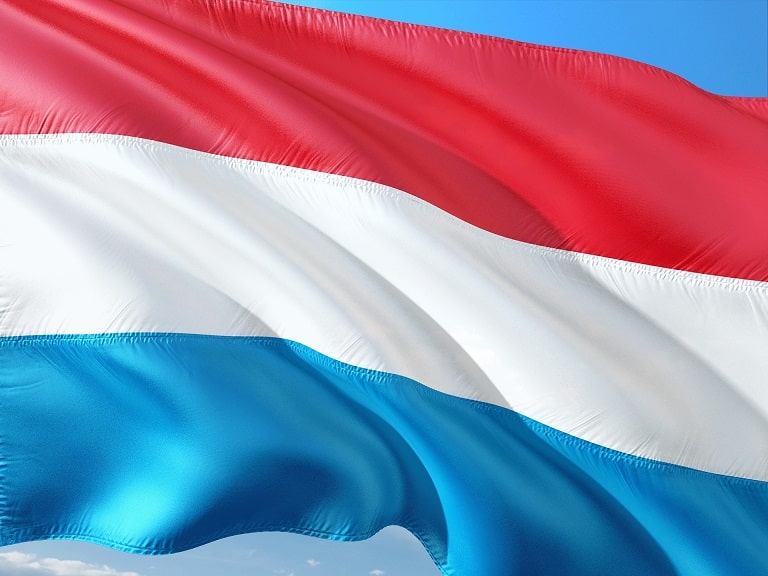 Just under half of the permanent residents in Luxembourg are foreign
Perhaps an unusual fact of Luxembourg but it's true!
Expatriates love Luxemburg because it is home to more than 170 nationalities. Portuguese make up 16.4% of Luxembourg's population. Approximately 60% of Luxembourg's residents are immigrants, according to the Duchy's Statistics Portal.
Euthanasia and assisted suicide are legal in Luxembourg
The Grand Duke refused to sign a euthanasia bill in 2008, leading to constitutional reform. The monarch no longer needs to approve laws; the role is primarily ceremonial now. The Grand Duke is the Head of State in Luxembourg, a constitutional monarchy with a parliamentary democracy
The fortifications and old quarters of Luxembourg are UNESCO World Heritage Sites.
Luxembourg remained a fortified site throughout the 16th and 17th centuries, constantly reinforced by a succession of rulers, including the Holy Roman Emperors, House of Burgundy, Hapsburgs, various French and Spanish kings, and the Prussians. Many gates, bastions, and forts from all these eras remain, and the old parts of the city still retain their original layouts and public structures.
Luxembourg has the highest rate of car ownership in the world.
With 647 cars per 1,000 population. Volkswagon was the top-selling brand in 2014.
Forests cover more than a third of the country.
And just over half of them have private owners.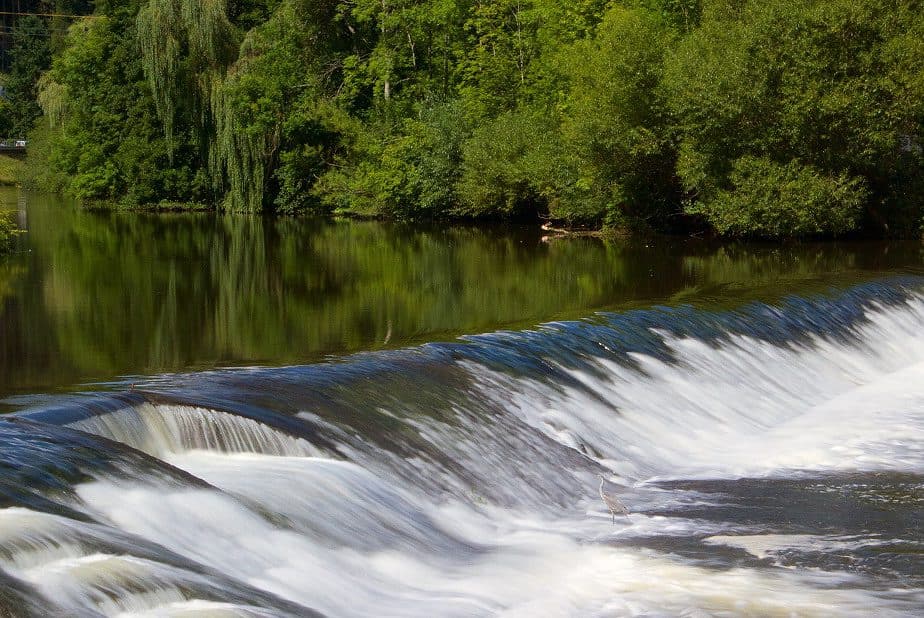 Luxembourg's Prime Minister Xavier Bettel was the first European Union leader to marry someone of the same sex.
When he married Gauthier Destenay in May 2015, the Luxembourg government approved same-sex marriage in June 2014 after a 2013 poll found that 83% of Luxembourgers supported it.
Looking for more on Luxembourg? Start Here:
We participate in the Amazon Services LLC Associates Program, an affiliate advertising program designed to provide a means for us to earn fees by linking to Amazon.com and affiliated sites.
Brit On The Move™ Travel Resources
Ready to book your next trip? Use these resources that work:
Need more help planning your trip? Check out our Resources Page, highlighting the great companies we trust when traveling.