When you are about to start a vacation, standing in a long line at the airport is no way to begin. And, if you are a frequent traveler, the long lines get old quickly. You might have heard of several programs like Global Entry, TSA Precheck, or Clear. All of which enable you to get through the security screening at airports much faster.
So before you get in that long line, before you remove any liquids from your carry-on bags, take out your laptop, and take off your shoes and belt, understand the differences between Global Entry Vs. TSA Precheck – the two most popular programs.
Here is a comprehensive guide on Global Entry Vs. TSA Precheck. This guide will explain the costs and benefits both programs provide.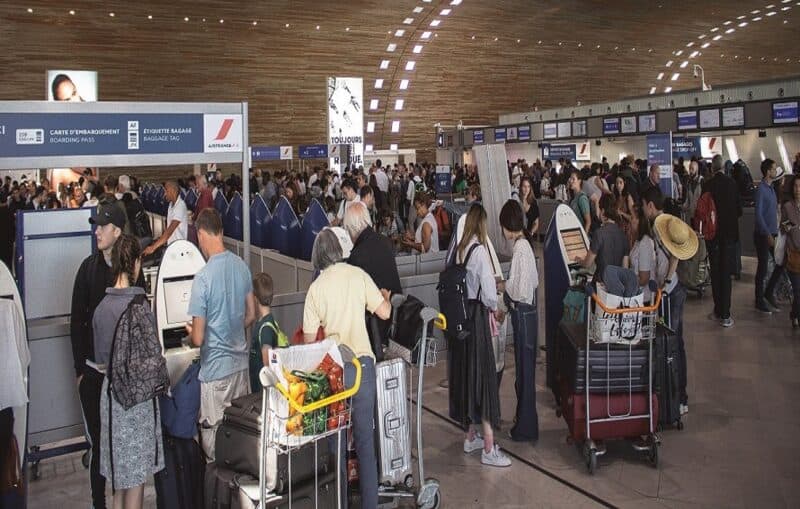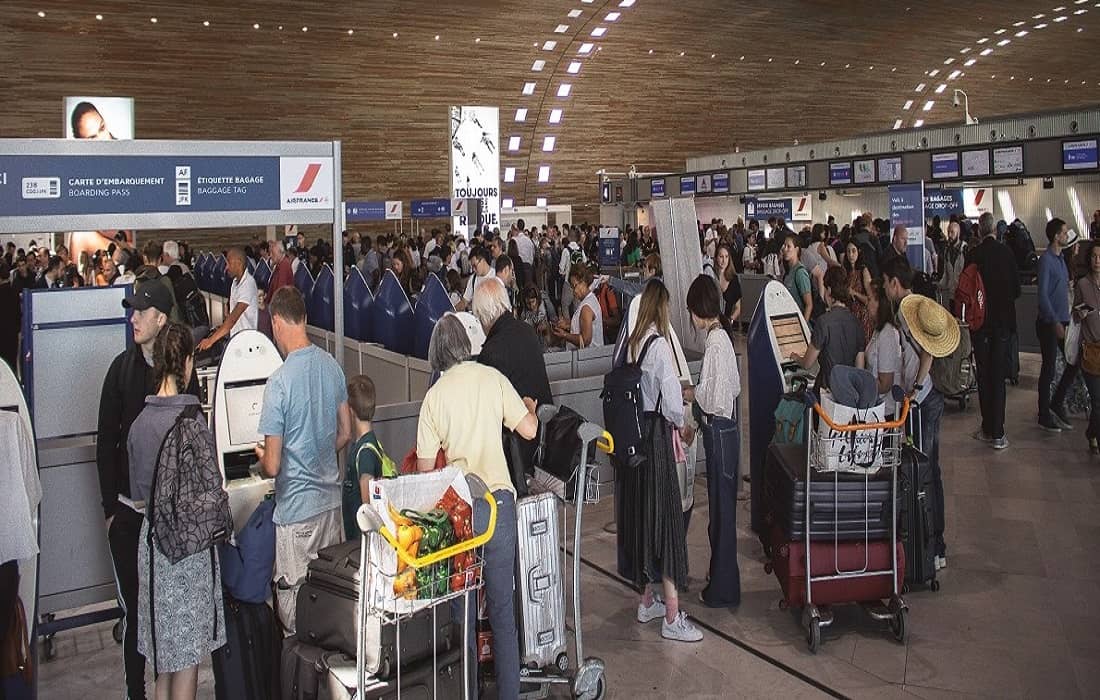 This post may contain affiliate links. Please read our disclosure and privacy policy for more information.
What Is The Difference between Global Entry & TSA Precheck?
TSA Precheck is an expedited security system that speeds up security screenings for flights departing from the USA. The five-year membership costs $85 and is operated by the U.S. Transportation Security Administration. However, the catch here is that some smaller airports don't offer separate TSA Precheck lines. On average, around 200 airports participate in the program.
Global Entry features TSA Precheck's benefits along with faster screening at U.S. customs for international travelers arriving at U.S. airports. The five-year membership costs $100 and is operated by U.S. Customs & Border Protection. Global Entry is more comprehensive compared to TSA Precheck. When you return from an international trip to a designated U.S. airport, you can quickly check-in at a Global Entry kiosk without actually filling out any paperwork. All you have to do is print a slip & pass through the customs. Much faster than the people waiting in the security lines.
How Does TSA Precheck Work?

If you pass a background check that verifies you as a low-risk traveler, you will be issued A 'Known Traveler Number.' If you add your Known Traveler Number to a frequent flyer account, TSA Precheck will automatically tag all your reservations for any airline you fly on. When using a Known Traveler Number, the TSA Precheck will be automatically reflected on your boarding pass. Having TSA Precheck gives you access to security lanes with almost negligible screening. For example, no requirement to take off your belt and shoes or take out the laptop, liquids, gels, etc.
How Does Global Entry Work?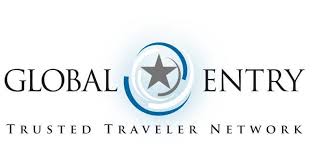 Once you have been approved for Global Entry and have the card, upon arrival to the US, move towards the participating airports' Global Entry Kiosks. The kiosk clicks a photo then asks you about five questions. The questions are similar to those you would have got on the handwritten immigration forms. Answer these questions on the touchscreen, and then you will get a receipt that you need to show to the immigration officer. After receiving the ticket, the immigration officer will check your passport. If everything is in order, somebody will direct you towards the luggage carousels.
Another benefit of the Global Entry ID card is it can be used for sea and land ports.
The Application Process for Global Entry vs. TSA Precheck
Once you have evaluated TSA Precheck vs. Global Entry and decided which program is best for you, follow these steps:
TSA Precheck
Fill out the TSA Precheck program application form online – it takes about 5 minutes.
Schedule an appointment for an interview at any of the 380+ enrollment centers.
Attend the appointment. You will complete a background check at your meeting, be fingerprinted, and have a 10-minute in-person interview. And you will pay the $85 fee in person at your appointment.
Wait 2-3 weeks for an approval letter and Known Traveler Number – then you are all set.
Global Entry
The first step is to create a Trusted Traveler Programs (TTP) account.
Once you've created a TTP account, complete the application and pay a $100 non-refundable fee.
Once the application is submitted, U.S. Customs & Border Protection will review it.
You will be conditionally approved, or you will have to wait for additional reviews.
Once you receive conditional approval, you can schedule an interview at an enrolment center.
Attend the interview in person.
Wait to receive your Global Entry Card in the mail.
To activate your card, log into your Trusted Traveler Program (TPP) account. After you log in, click on the "Activate Membership Card" button under the Program Membership(s) section.
Note: We applied in Jan of 2020 and we only received our conditional approvals last week. It took nine months to get the conditional approval. Many people have said this is COVID related. However, long waits like this were common before COVID.
Essential Considerations For Global Entry vs. TSA Precheck
Privacy is something that you need to let go of when you apply for a trusted traveler program. You will have to provide your fingerprints, a photo, and lots of personal information. Both Global Entry vs. TSA Precheck has non-refundable application fees. So, if you get rejected, you are out of pocket.
TSA Precheck allows adults to accompany a child under twelve through the security lines, and the child does not need their own TSA Precheck
Global Entry does not allow children to go through customs without a Global Entry Card.
Which Is Better TSA Precheck or Global Entry?
There is no denying that Global Entry is the better choice because it includes TSA Precheck. However, while only $15 more in cost, it will not benefit you if you don't travel internationally. This said, obtaining Global Entry is a lot more complicated than TSA Precheck:
A passport is a must to apply for Global Entry.
Although both programs ask you to visit an interview enrolment center, Global Entry interviews can take forever to schedule.
Global Entry has relatively fewer enrolment locations.
Other Travel Programs
CLEAR
CLEAR distinguishes itself using eyes and fingertips scanning rather than the traditional I.D.s for your identity verification. To be eligible, you must be at least 18 years of age with either a U.S. Driver's license or a U.S. Military ID, or a U.S. Passport Card or U.S. Permanent Resident Card. CLEAR speeds up the travel document check process. It does not include TSA Precheck that expedites the physical screening process.
NEXUS
NEXUS offers the equivalent of Global Entry privileges for entering Canada at almost half the price. An interview is required at the border crossing facility, which is less than ideal. And. It is only useful for frequent travel to Canada.
SENTRI
SENTRI offers similar benefits as NEXUS and costs around $120. The main difference is it also includes Mexico.
Global Entry vs. TSA Precheck Comparison Chart
The following chart outlines the Trusted Traveler programs offered by the Department of Homeland Security and CLEAR.
Program
TSA Pre✓®
Global Entry
NEXUS
SENTRI
CLEAR
Website
www.tsa.gov/tsa-precheck
www.globalentry.gov
NEXUS
SENTRI
www.clearme.com
Eligibility Required
U.S. citizens and U.S. lawful permanent residents.
U.S. citizens, U.S. lawful permanent residents, and citizens of certain other countries.1
U.S. citizens, lawful permanent residents, Canadian citizens, and lawful permanent residents of Canada.
Proof of citizenship and admissibility documentation.
U.S. citizens and U.S. lawful permanent residents.
Application Fee
$85.00 (5-year membership)
$100.00 (5-year membership)
$50.00 (5-year membership)
$122.25 (5-year membership)
$179 (for 12 month membership)
Passport Required
No
Yes, or lawful permanent resident card.
No
No
No
Application Process
Pre-enroll online, visit an enrollment center, provide fingerprints, and verify ID.
Pre-enroll online, visit an enrollment center for an interview, provide fingerprints, and verify ID.
Pre-enroll online, visit an enrollment center for an interview, provide fingerprints, and verify ID.
Pre-enroll online, visit an enrollment center for an interview, provide fingerprints, and verify ID.
Pre-enroll online and then attend in person or at the airport.
If enrolling at the airport, a Clear Ambassador will validate the traveler's ID (U.S. driver's license, U.S. passport, U.S. passport card, U.S. issued permanent resident card, state-issued ID, or U.S. military ID) before taking biometrics (a fingerprint, an eye scan, and a photo of the traveler's face) to create a profile.
Program Experience
TSA Pre✓™ expedited screening at participating airports.
Expedited processing through CBP at airports and land borders upon arrival in the U.S.Includes the TSA Pre✓™ experience
Expedited processing at airports and land borders when entering the U.S. and Canada. Includes Global Entry benefits.
Includes the TSA Pre✓™ benefits for U.S. citizens, U.S. lawful permanent residents, and Canadian citizens.
Expedited processing through CBP at land borders. Includes Global Entry and TSA Pre✓™ benefits for U.S. citizens and U.S. lawful permanent residents.
CLEAR and TSA PreCheck are sold separately, and it is unnecessary to have TSA PreCheck use CLEAR. CLEAR speeds up the travel document check process, while TSA PreCheck expedites the physical screening process.
Credit Cards That Reimburse Global Entry and TSA Precheck Application Fees
Many travel credit cards will reimburse you for the processing application fee. And, some credit cards and travel loyalty programs will allow you to use your reward points to pay for the application fee:
Bank of America Premium Rewards Visa credit card
Capital One Venture Rewards Credit Card
Chase Sapphire Reserve
Citi / AAdvantage Executive World Elite Mastercard
Mastercard Black Card
Mastercard Gold Card
SunTrust Travel Rewards Credit Card
The Business Platinum Card from American Express
The Platinum Card from American Express
U.S. Bank FlexPerks Gold American Express Card
Frequently Asked Questions
1) Can I request to use the TSA Precheck facility on the pretext of my disability or medical condition?
Only travelers with a valid passport, necessary documentation, and a TSA Precheck clearance can use the facility.
2) Can I be suspended from TSA Precheck?
Yes, if any action on your part violates the federal security arrangements, you will be denied the expedited screening.
3) Who can I contact if I have trouble with my Global Entry membership?
If you have any concerns or questions related to Global Entry, you can write an email or visit the trusted traveler's website.
4) What should I do in case the receipt issued by the Global Entry kiosk has an "X" on it?
You must immediately report to a CBP officer at the nearest control booth. He will determine the reason for the "X" and guide you further.
Closing Thoughts
I hate the lines are airports! We talked about getting Global Entry vs. TSA Precheck for some time. The process of Global Entry is what initially put us off. And, I'll be really transparent – even the online application is a pain to complete. We have our interviews this Wednesday, so I will tell you what it is like.
Once we have our Global Entry cards, we will jetting through the airports in record time almost a year later!
Looking for more travel hacks, start here?
We are a participant in the Amazon Services LLC Associates Program, an affiliate advertising program designed to provide a means for us to earn fees by linking to Amazon.com and affiliated sites.
Travel Planning Resources
Looking to book your next trip? Use these resources that work:
Are you interested in Volunteer Vacations and Working Holidays? Check out the complete guide to how here!
Need more help planning your trip? Make sure to check out our Resources Page, where we highlight all the great companies that we trust when we are traveling.