We take it you've heard of the expression "a diamond in the rough." Basically, it means that something really stands out amidst a sea of ordinary. Hobart, the capital of Tasmania, is full of diamonds.
Well, we probably shouldn't put it like that. How about this; Hobart has a lot of amazing things to experience. We mean rare locales, unique landmarks, and amazing food to give you an idea of what we're scratching at.
There is one major caveat we should mention; these diamonds in the rough are also hidden gems. If you don't know where to look, you might miss them. Well, we know exactly where to go and how to make the most of the trip.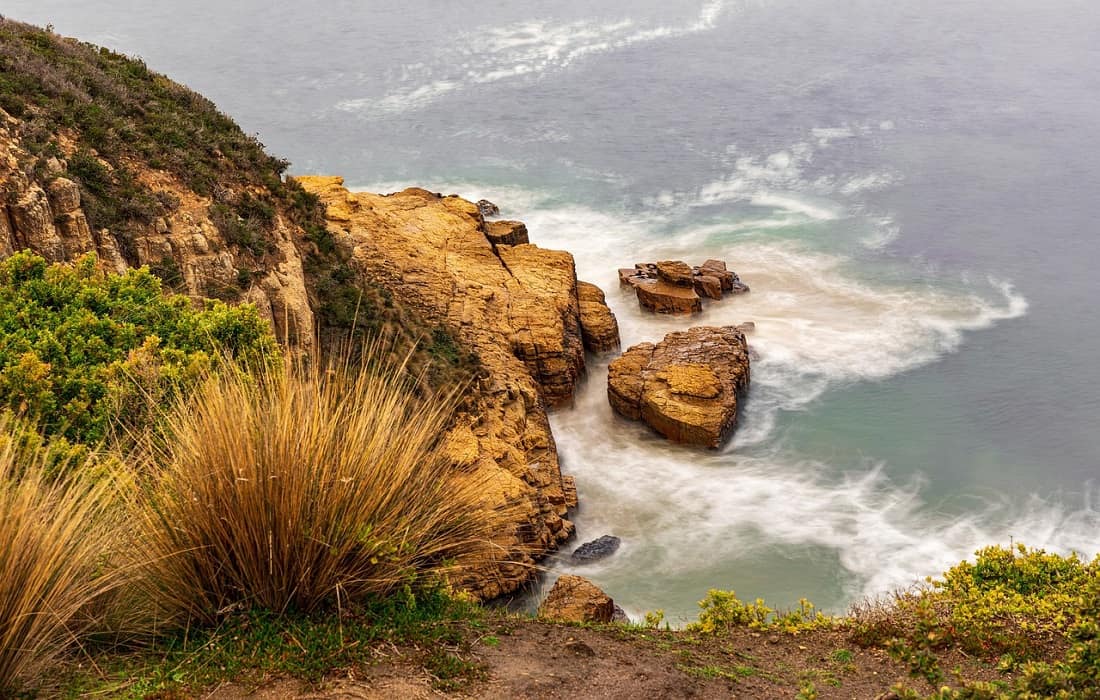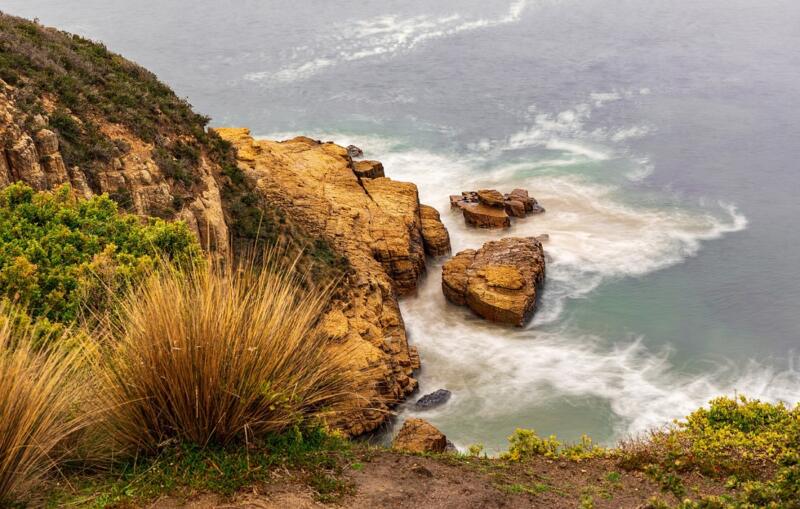 This post may contain affiliate links. Please read our disclosure and privacy policy for more information.
Hidden Gems in Hobart, Tasmania
We are going to show you our top fifteen hidden gems in Hobart. Many people take a day trip to Hobart. We suggest you stay a couple of days. However, if you opt for just one day, don't lug heavy bags or bulky shopping parcels around while you explore. Look to a local luggage storage locker to store your stuff.
Boat Harbour Beach
The first hidden gem we'll discuss is a family-friendly local. It's famous for its glossy rock pools, sandy shore, and serene atmosphere. We're describing none other than Boat Harbour Beach. This local is actually a township, so it's not too hard to find it.
However, some of its more scenic attractions are tucked away from plain sight. You and your loved ones will have to do some exploring to appreciate this hidden gem fully. But hey, the journey can be just as fun as the destination.
Hastings Caves
We're going deep down for our next Hobart hidden gem – deep down, into the underground, literally, into Hastings Caves. Ancient stalagmites and cavernous tunnels will make you feel like you're traveling to the center of the Earth.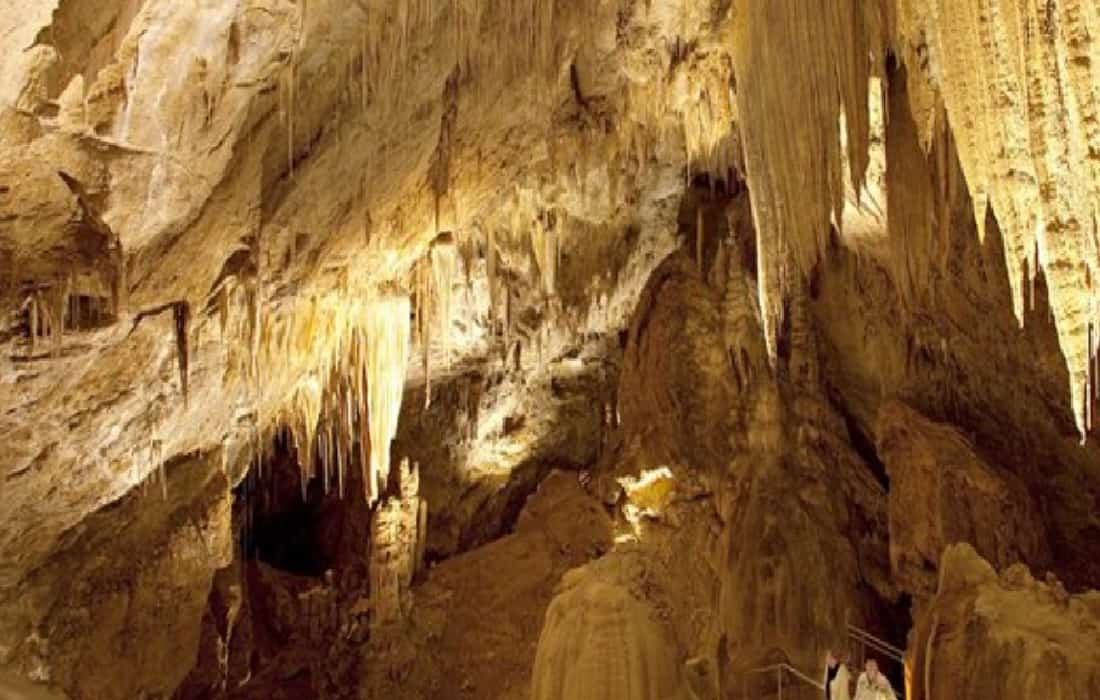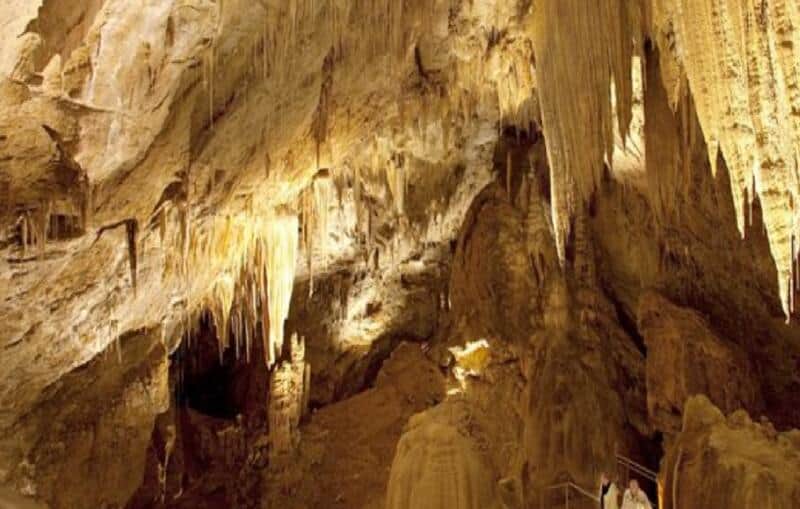 But what's that shining in the distance? It's so crystal clear, even in a place with such little lighting. It's… dolomite. The Hastings Caves are also connected to the Newdegate Cave – one of the world's biggest dolomite deposits. There's quite a bit to see in a place with such little natural lighting.
Huon Valley
Okay, we're cheating a bit by mentioning Huon Valley. This hidden gem isn't in Hobart, but it is nearby. Grassy fields, glistening lakes, and flourishing flowers are some of Huon Valley's hallmarks. This area is located in Tasmania's countryside region.
Anyone who comes from a place like that will probably feel right at home. Anyone who hasn't been to a countryside region will likely be blown away by how calm and quiet Huon Valley is. Special mention goes to Valleyfield farm – a must-visit local no matter which part of the world you're from.
Hobart Convict Penitentiary
We're about to ask you a question that might sound out there. However, we're completely serious about this one. Do you believe in ghosts? If you said yes, then welcome to the club. If you said no, the chances are that you haven't been to the Hobart Convict Penitentiary. People travel far and wide to learn about this building's… fascinating history.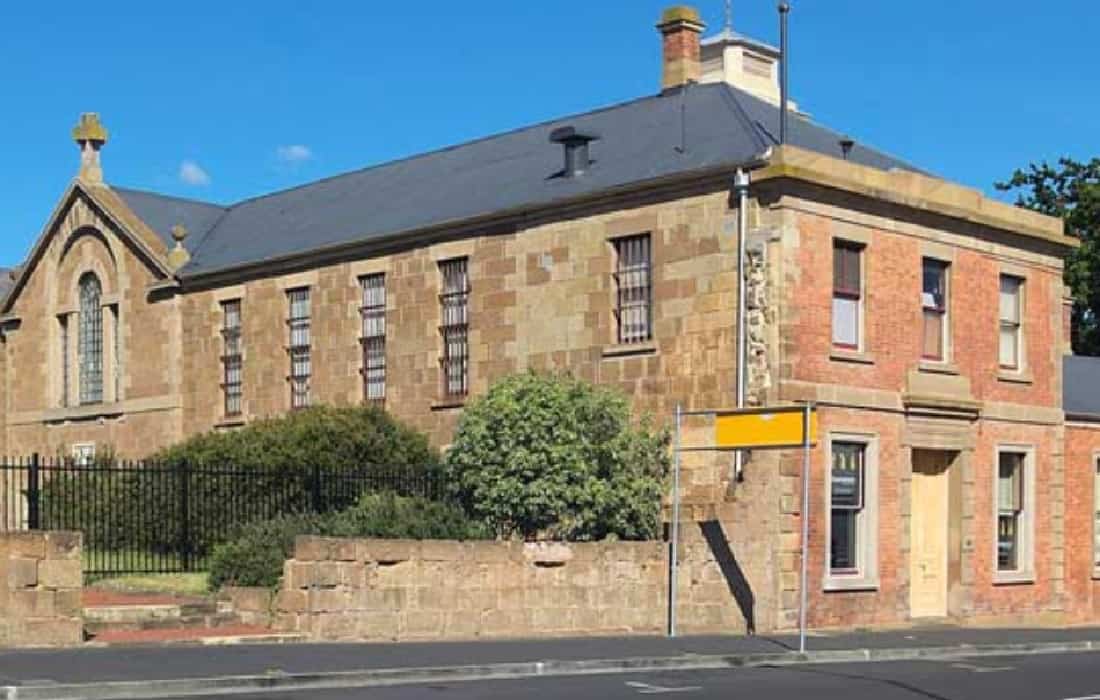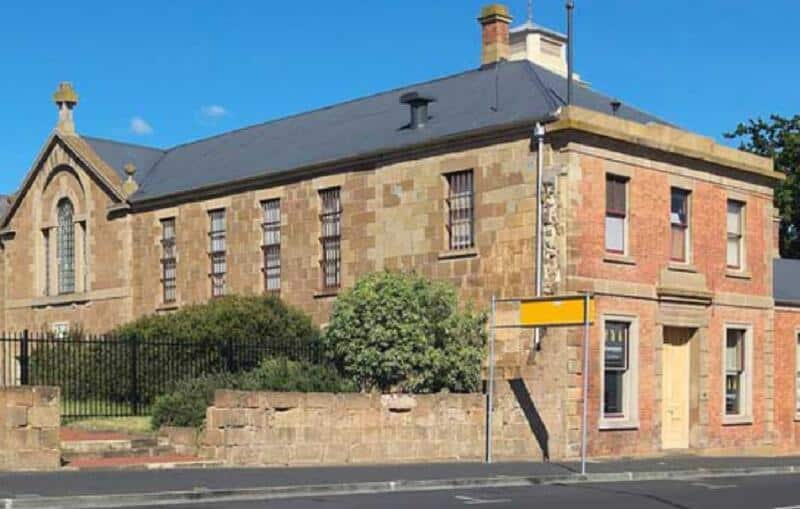 But that's not all. The Penitentiary is believed to be one of the most haunted venues in Australia. Countless visitors have shared stories about feeling unnerved – like they were being watched by someone, or something, that they couldn't see. One trip to the Penitentiary will make anyone a believer… if they come back.
The Disappearing Tarn
Time and luck have to be on your side to find this next hidden gem. The Disappearing Tarn is exactly that – a breathtaking lake that only appears after heavy rain, then vanishes when the weather clears up. The Disappearing Tarn is so elusive – so difficult to find – that entire Facebook groups have formed to capture its beauty. It might sound like we're talking about a unicorn or some other mythical creature, but the Tarn is just that hard to find.
Mount Nelson Lookout
Hobart's scenery is something that you can't hide. However, there are special, secluded places where the view is particularly spectacular. Mount Nelson Lookout is one of those locales.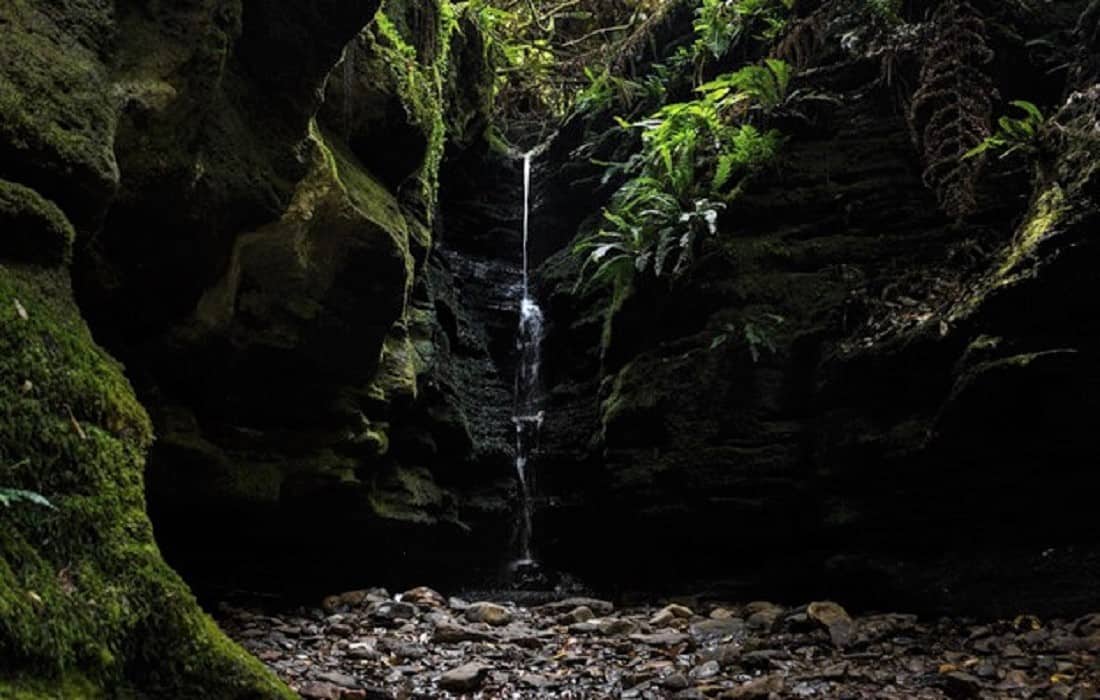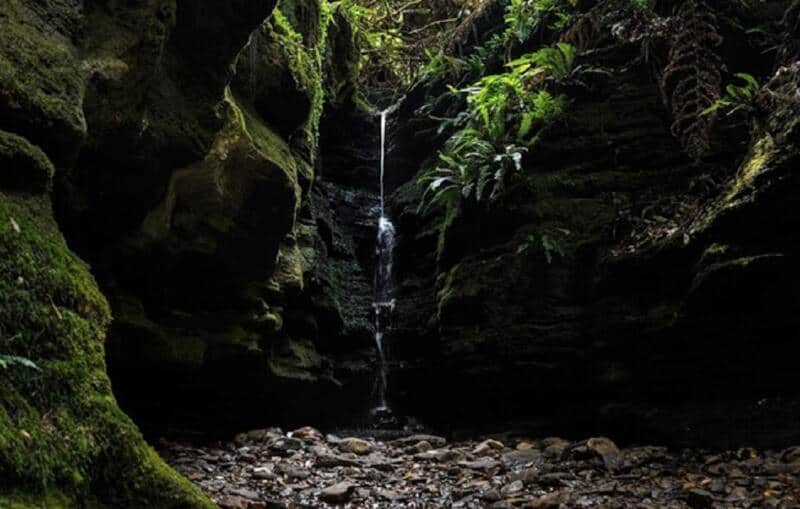 Photo by Jonathon Young on Unsplash
Records show that this place was founded in 1811, making it one of Hobart's oldest landmarks. A signal tower was built back then – one that visitors can still explore to this day. This mountain is massive, so expect to find tons of hidden viewpoints in the area.
Strickland Falls
If you search for pictures of Hobart online, you'll probably see a particular set of images over and over again. We're talking about boats, buildings, rivers, and maybe even the mountains. You probably won't see too many photos of waterfalls, though.
Enter Strickland Falls, a secluded nature zone that's just a few miles outside of Hobart. "Outside of Hobart"… "Hidden Gems in Hobart"… Yeah, we're cheating again. But we're willing to bend the rules to tell you about Strickland Falls.
Mr. Burger Food Truck
Food trucks make the world go round; delicious food is brought to you and your community and crafted with the utmost care. The thing is, food trucks tend to move from place to place very often.
You might have to look around for Mr. Burger Food Truck, but their meals are well worth the effort. Crispy fries are paired with savory burgers and prepared quickly for your dining pleasure. Mr. Burger started as a Melbourne-only phenomenon but expanded to other parts of Australia over the years.
The Taroona Shot Tower
The Taroona Shot Tower is a gem that's hidden in plain sight. You can probably see parts of this structure peeking out of Hobart's skyline. After all, it is one of the tallest stone structures in Australia.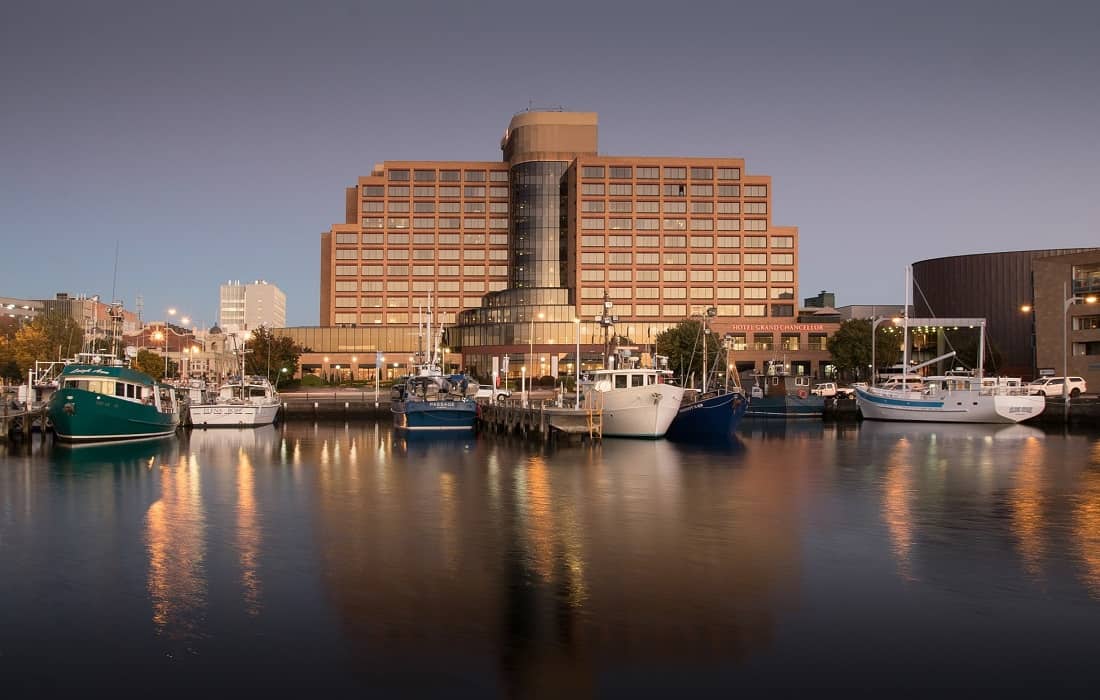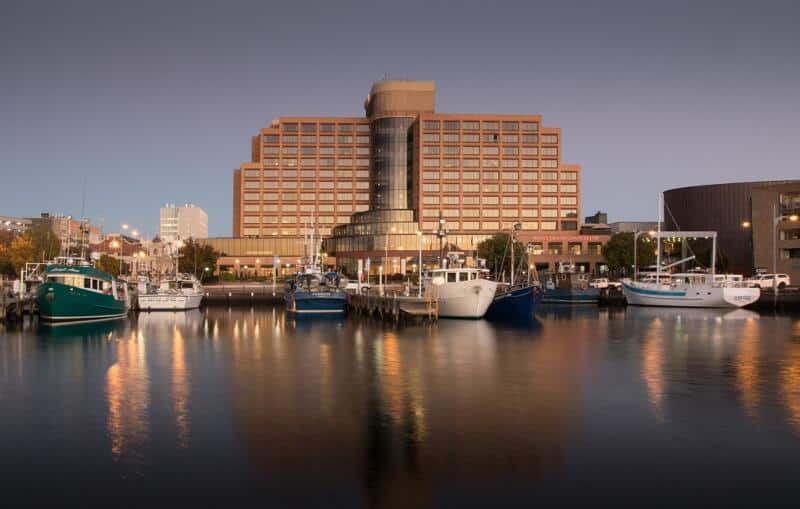 A man named Joseph Moir built this structure centuries ago. It was used to make bullets for shotguns and hunting rifles, hence the name. Now, it's a museum of sorts – one that you're more than welcome to explore.
Constitution Dock
Hidden gems aren't always located in hard-to-reach places. Sometimes, they're hidden in plain sight. Let's take Constitution Dock, for example. This locale is sandwiched between Battery Point and Victoria Dock – two incredibly famous Hobart venues far from hidden.
Thousands of pedestrians cross this area every day, yet Constitution Dock doesn't always receive the fanfare it deserves. Nevertheless, this place is a rallying point for the Sydney to Hobart Yacht Race. A trip to this historic site is well worth your time. You'll get to see tons of boats and sailors up close, further expanding your appreciation for Hobart's culture.
Hope & Anchor Tavern
Another misconception about hidden gems is that they're mostly new places. After all, how could a venue that's been around for decades or even centuries remain hidden for so many years? Well, you'll have to ask the folks behind the counter at the Hope & Anchor Tavern.
This establishment has been in business since 1807, making it one of the oldest operational pubs in Australia. Several generations of pub lovers have stopped by the Hope & Anchor, yet it has managed to keep a low profile despite that.
Islington Hotel
The gem is just another word for precious stone. Opal, Diamond, Amethyst, Onyx – these are all gems that we're familiar with. However, pearls are some of the most elusive gems in the world. You can only find them near large bodies of water, and they're associated with exclusivity, luxury, and refinement.
The same can be said about the Islington Hotel. This luxurious locale values the privacy of its guests above all else. Anyone who's looking for a private getaway can't go wrong with Islington. In our opinion, this hotel is the pearl of Hobart.
Additional Places To Stay In Hobart, Tasmania
If the Islington Hotel is not within your budget, here are some additional options:
Kelly's Steps
Constitution Dock may be hidden in plain sight, but there are other hidden gems in Hobart that are right under your nose. That's literally the case with Kelly's Steps. This stone staircase was built all the way back in 1839. It's named after one James Kelly, a renowned Australian mariner who became a legendary figure during the 1800s.
Kelly's Steps links the suburbs of Battery Point and Salamanca Place. Geographically speaking, this landmark is tucked away behind several warehouses. It doesn't sound all that bombastic. But that's the cool thing about Kelly's Steps – this historic landmark is out in the open for anyone and everyone to visit at their leisure.
MONA
Australia values the arts just as much as any other nation. Possibly more so, if the Sydney Opera House is any indication. Performing arts, music, sculpting, culinary arts – all disciplines are cherished in the "Land Down Under." Hence why places like MONA are so trendy.
The Museum of Old and New Art first opened to the public in 2011. Despite its relatively young age, it quickly made a name for itself thanks to its massive collection of art and its unique exhibits and experiences. And by "unique experiences," we mean that you can order beer and cheese, then spend the afternoon critiquing art.
Explore More Things To Do in Hobart, Tasmania
Frequently Asked Questions About Hobart, Tasmania
Q: How large is Tasmania? Tasmania's total area is 26,410 sq mi, and the main island covers 24,911 sq mi
Q: What is the time zone for Hobart, Tasmania? Hobart TAS, Australia's timezone is GMT+11
Q: What is the weather like in Hobart, Tasmania?
Summer (December – February) temperatures range from 52.7 – 69.8°F
Autumn (March-May) temperatures between 48 – 63.1°F
Winter (June – August) temperatures range from 41 – 54.1°F
Spring (September – November) temperatures range from 46 – 62.4°F
Q: What is Hobart Tasmania famous for? Two things, MONA listed above, and it's the first Australian city to have a casino which was built in 1973.
Q: What is a person from Hobart called? A Hobartian or a Tasmanian who lives in Hobart.
Closing Thoughts
The next time you are planning a trip to Australia, consider adding Tasmania to your itinerary! As you can see, there's plenty to see and do in the capital alone!
For those of you who have been to Hobart, Tasmania, what else would you recommend?
Looking for more posts in Australia? Start here:
We are a participant in the Amazon Services LLC Associates Program, an affiliate advertising program designed to provide a means for us to earn fees by linking to Amazon.com and affiliated sites.