There are probably many reasons why Australia is on everybody's bucket list or why everyone has an Australia bucket list. Maybe it's the quest to conquer the continents, the distance to get there, or the sheer glamour of traveling somewhere so exotic. No matter the reason, it's on everyone's bucket list. I'll speak for myself as to why it was for me. I grew up in England and have always daydreamed about traveling to Australia. At one point, I considered immigrating to Oz but ultimately chose the US. For me, the images of the bright orange outback and kangaroos always captivated me. Over the years, I've also heard from all that Australia does not disappoint. I think it's impossible not to enjoy Australia, and it is the ultimate bucket list trip.
Whether you live in England or America, this is probably as far as you can travel. Most importantly, other than Antarctica, this will be the most expensive trip you will ever take. The flights alone or going to set you back a small fortune. Unless you can score a fantastic deal, this will be a costly trip. The challenge with many deals is typical. You have to travel at a minute's notice. Therefore, this is hard for most of us. I booked the entire trip myself. I'll share all the costs, which I offset with some points. Lastly, I've reviewed a few deals lately, and all said and done, it might be more advantageous to book a tour. I'll share some with you at the end that I think are reliable options.
This post may contain affiliate links. Please read our disclosure and privacy policy for more information.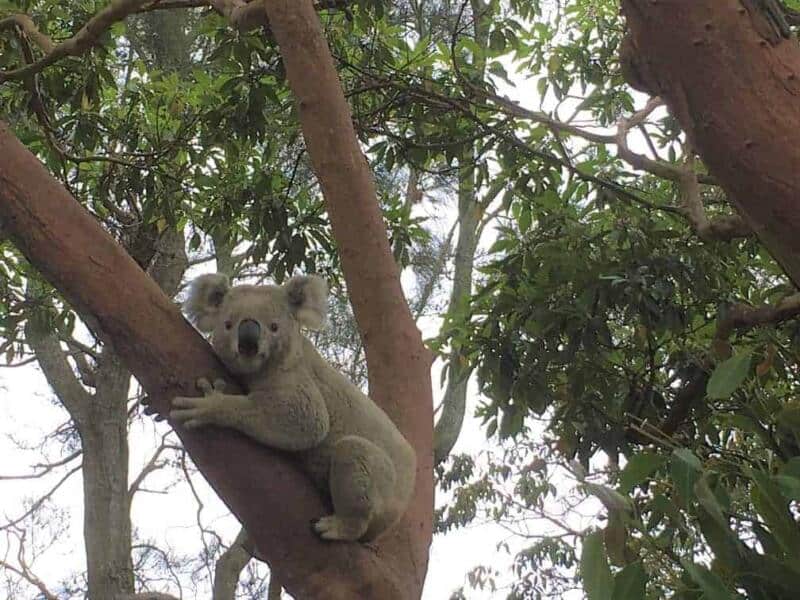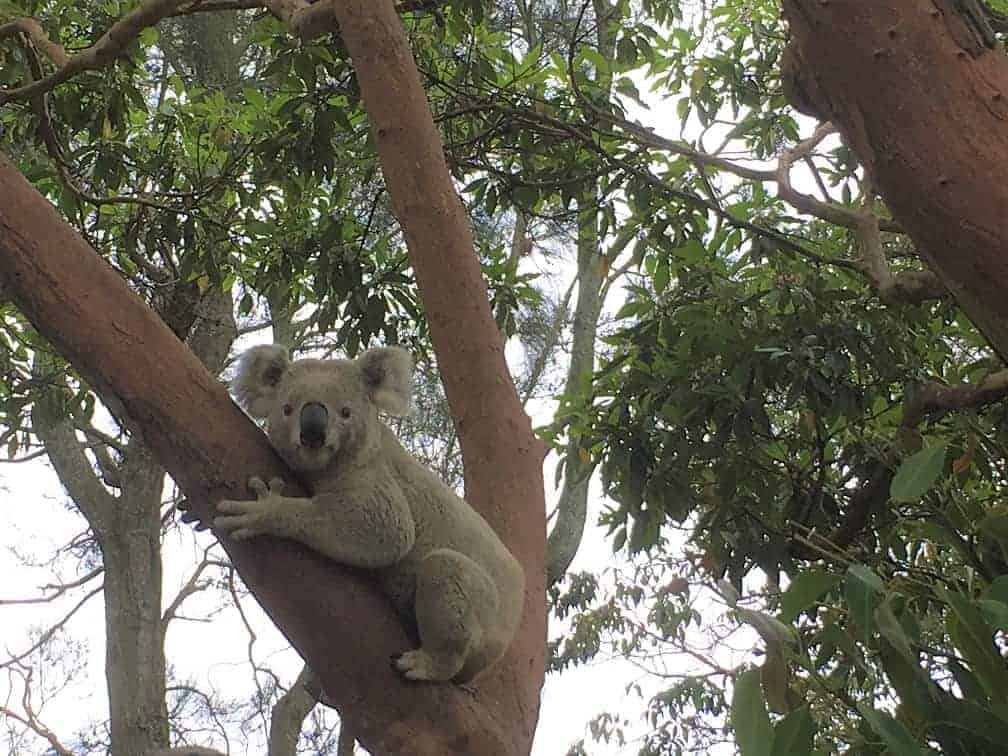 Our Australia Bucket List Itinerary
We traveled over Christmas of 2017 and celebrated 2019 in New Zealand. Before we get into the itinerary and costs, let me be transparent. This is not the smartest time to travel down-under. Its peak season and its summer, which means high prices. Given our professional commitments, this was the only way for us to escape for three weeks. If you can travel during the non-peak season, you'll do much better with prices than we did. We spent two weeks in Australia and hit three destinations. We then spent a week in New Zealand.
Flight Route: Orlando – Los Angeles – Sydney – Uluru – Cairns – Auckland – Los Angeles – Orlando
Orlando to Sydney – One-way tickets for two $2,757
Sydney to Uluru – One-way tickets for two $354
Uluru to Cairns – One-way tickets for two $898
Cairns to Auckland – One-way tickets for two $605
Auckland to Orlando – One-way tickets for two $1,356
Pro Tip: We did not want to reconsider around to Sydney. The idea being we would save precious time. It would have been a whole lot cheaper to start and end in the same location. However, we ended up doing so due to canceled flights. Oh, the irony. I'll save all of the flight drama for a separate article.
Travel Insurance For Australia
It would be best if you bought travel insurance for Australia. It's not mandated, but this will be one of the most expensive trips you take. When you are spending this kind of money on flights, it's imperative. It costs pennies in comparison to what you could lose. Trust me, and we used our insurance twice on this trip! This tool will guide you through how to pick travel insurance. Click on the image below, enter in your dates and compare!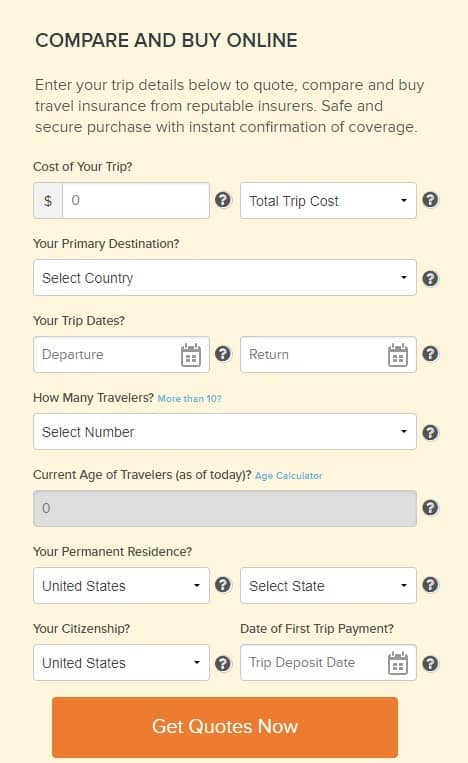 The Sydney Australia Bucket List
We spent eight nights at the Holiday Inn Potts Point. No cost at all. I used points for the room. The location is excellent! Centrally located, right opposite Kings Cross Station. The hotel has a supermarket across the street—easy access to all public transportation and tons of restaurants. I will mention that if you venture too far south, you will run into the back-packing capital of Sydney – aka hostel after hostel. A location shared with the red-light district. Not that this area is unsafe, it's safe, just shabby. I'm not sure if I would have spent an entire week in Sydney if we were doing it over. I think 5-6 nights would be ample to see the highlights. The extra nights afforded us some much-needed downtime, so it is worth considering, given that you will deal with jet lag.
Sydney is the cleanest city I have ever visited. I've heard from all that Singapore is the most hygienic place in the world. We traveled to Singapore in 2020. It's clean, but Australia still takes first place. Additionally, Sydney is, by far, the most organized city I've ever visited. Sydney's infrastructure shames that of many cities across the world. Everyone speaks English, it's tremendously safe, and there's plenty to see and do.
Additional Hotels In Sydney Australia
Sights to See in Sydney
Opera House & Harbor Bridge
A given, this is on everyone's Australia bucket list! Everyone wants the classic shot with both in the background. You will need to walk around the bay to Mrs. Macquarie's Chair (or close to it) to get this shot. Take a stroll through the Royal Botanic Gardens to get to Mrs. Macquarie's Chair. A long walk, folks, about 1.5 miles, and it's hot, so have water on hand. You can climb the Sydney Bridge if you are brave; we did not because we are both scared of heights!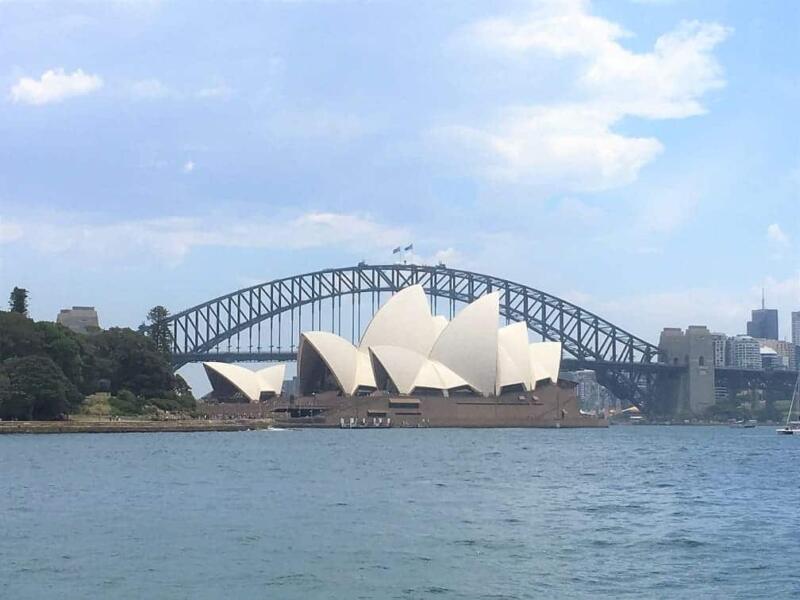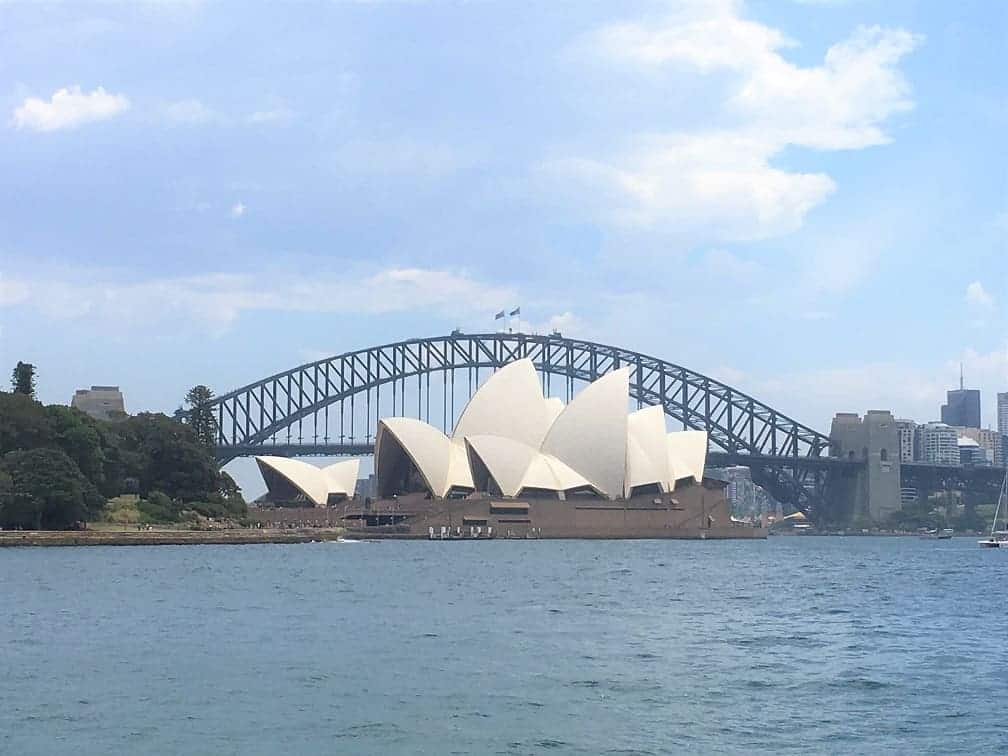 Royal Botanical Gardens
These gardens are right next to the Opera House. Don't miss them; they have beautiful displays and phenomenal views of the Opera House and the Harbor Bridge. You don't need to spend a day here; a few hours are plenty to take it all in – all for free.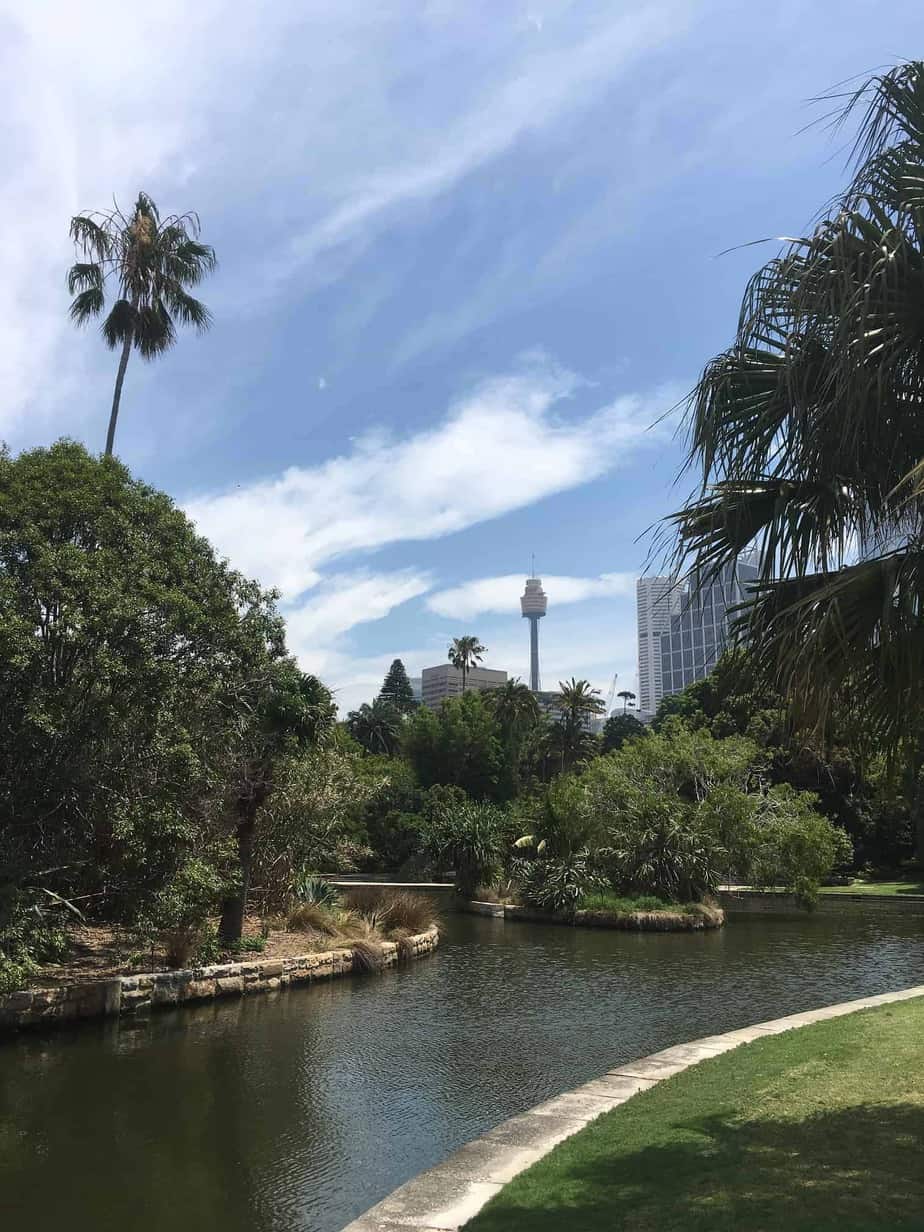 Taronga Zoo Sydney
Take the ferry over to the Zoo using your Opal Pass. The Zoo is so unusual because it is built on the hills that overlook the harbor. Get the epic shot of the giraffes with the Sydney Opera House in the same frame. It's something to see with your own eyes because you can see the entire city! The Zoo has plenty to see. You can get up close with a koala and can feed and pet kangaroos and wallabies. I don't know if I would consider this one for an Australia bucket list per se. After all, it's a zoo. A famous one nonetheless.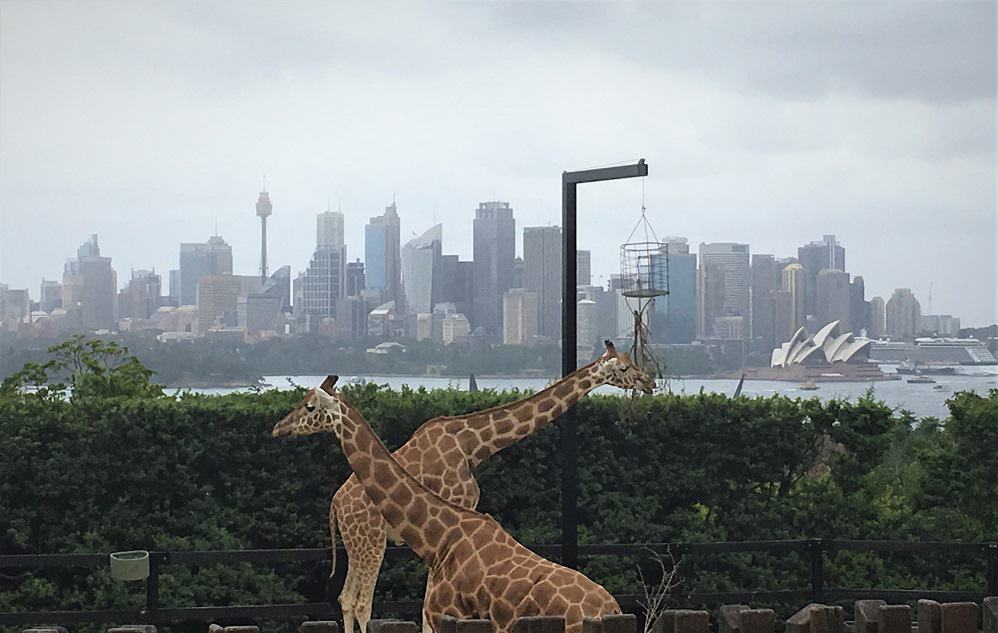 Blue Mountains
We took a tour to the Blue Mountains with a tour operator called Great Sights Day Tours. We booked via the hotel. This day out was our favorite of all. It cost $110 per person and was beyond worth the cost. The trip included:
The Three Sisters, The Scenic Railway, Cableway, and Skyway at Katoomba Scenic World
The Aboriginal Center
Cruise back to Sydney Harbor
What made this day out so enjoyable for us were two things:
Riding on the steepest passenger railway in the world. The Scenic Railway. – a 52-degree incline (128% incline)
Feeding the adorable wallabies at Featherdale Wildlife Park. They hold your hands in place so that they can chew on the food. Ironically, I expected to be enamored by the kangaroos. I found them ugly in comparison to the Wallabies. I want a wallaby!
If you do not have the Blue Mountains on your Australia bucket list – add them now!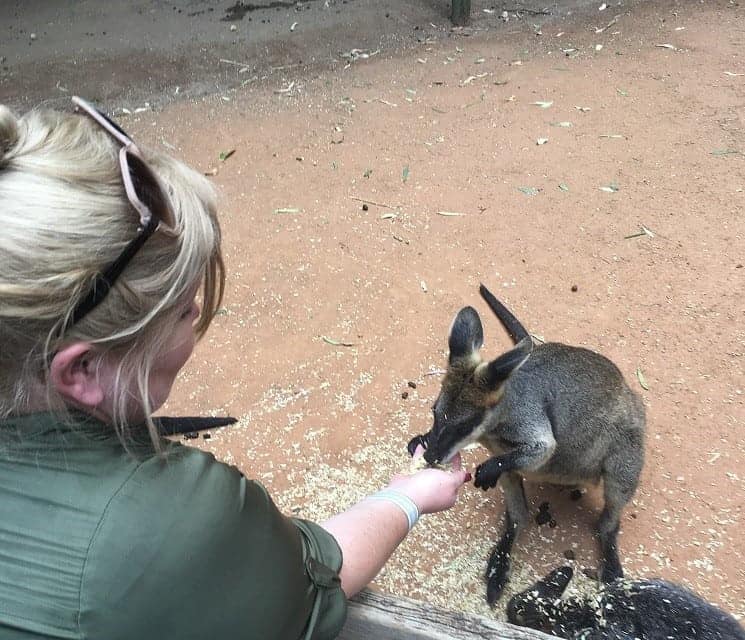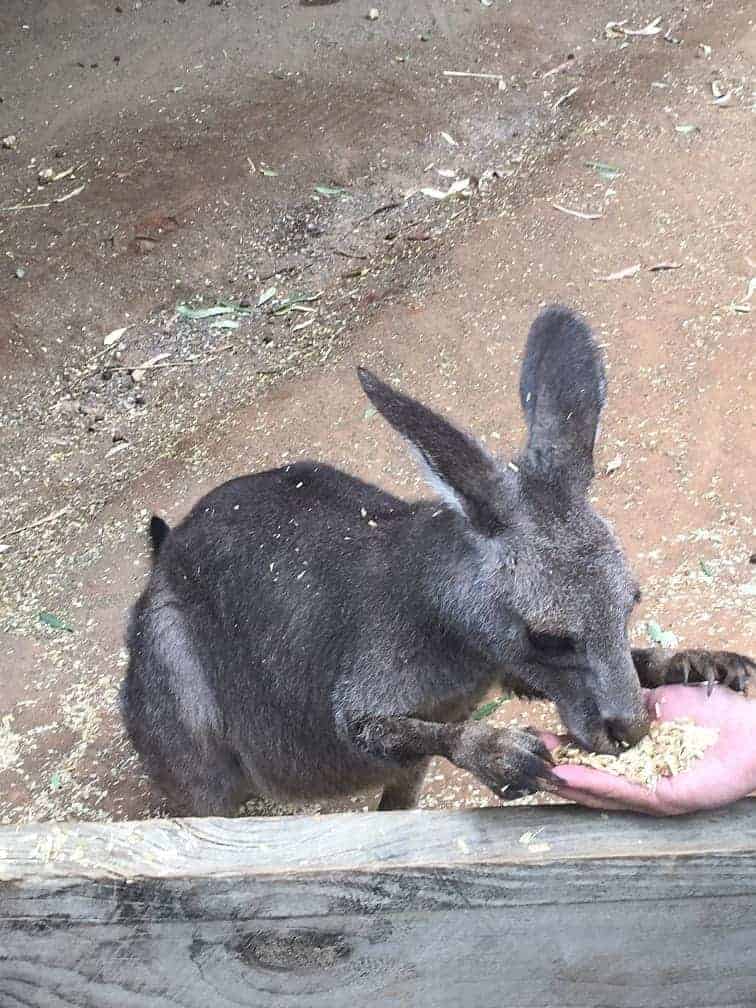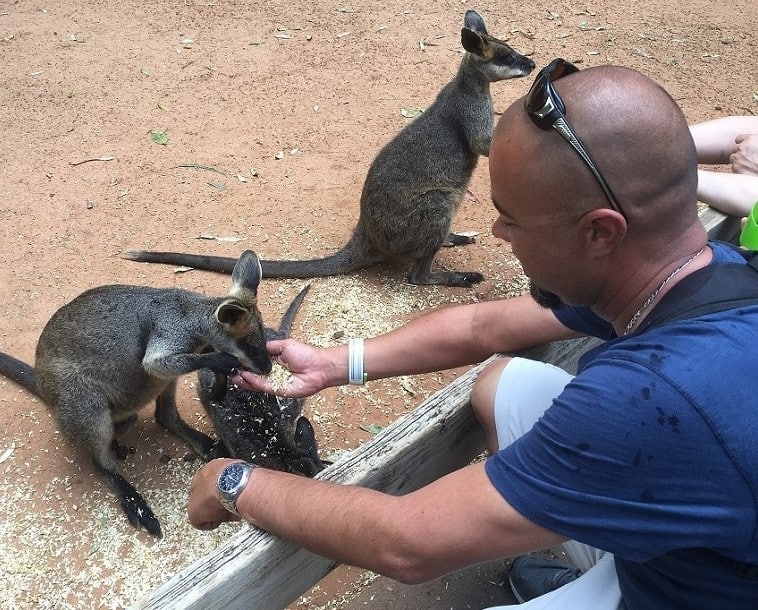 Bondi Beach
If you visit Sydney, you have to make it to Bondi Beach if for no other reason than it's famous! See it for yourself. A cool thing is how close this beach is to the grand city of Sydney. You can feel how living in Sydney would give you access to the city, beach, and suburbs in a condensed area. Sadly, while famous, I found it meh. No different from any other renowned beach, it's packed with tourists and tourist-like trinket stores. I don't know what I expected from Bondi, but nothing was compelling about it. I did get to eat traditional British fish and chips at a chippy, so it was worth it for that alone. Eating them on the oceanfront reminded me of Scarborough (without the sun).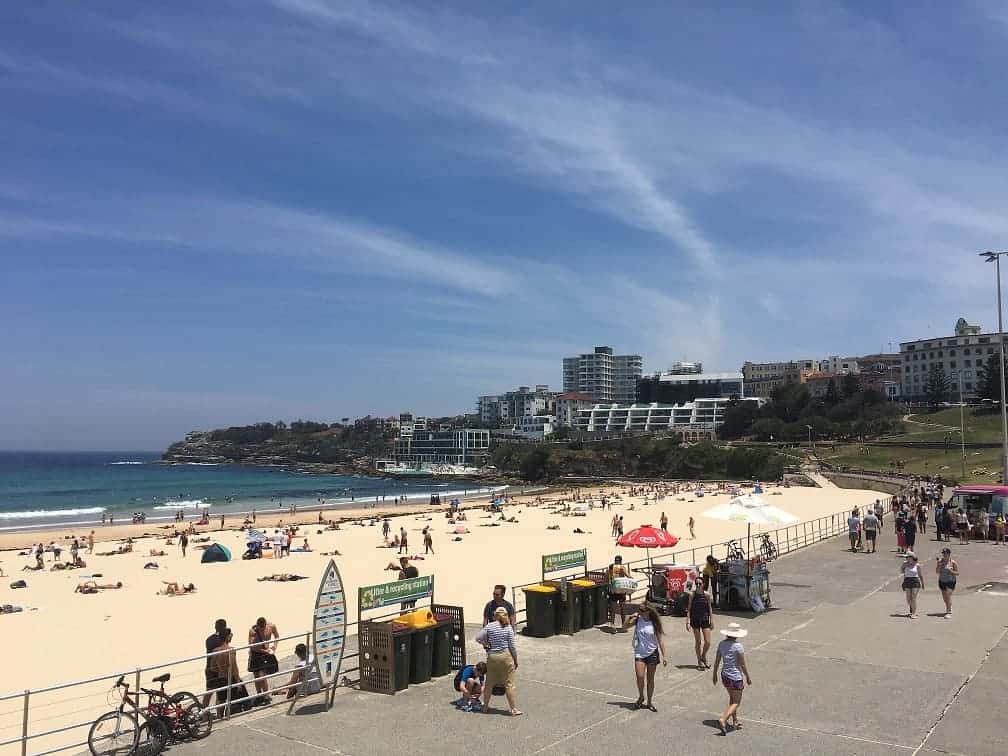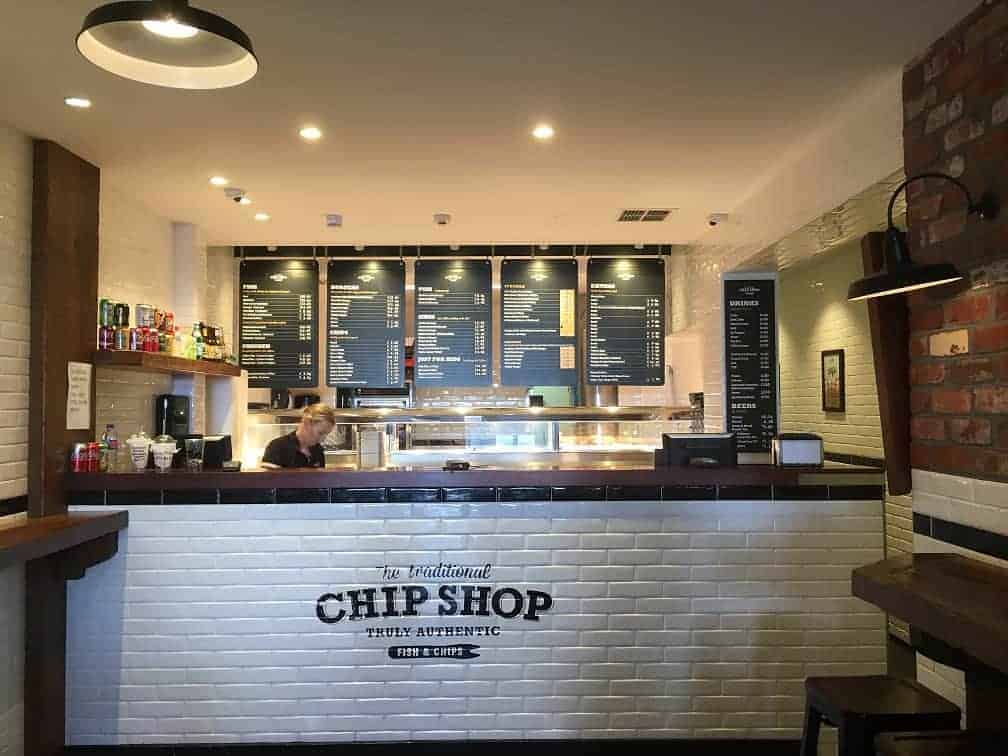 Sydney Fish Market
I don't know why we ended up here or why we took the advice to go. Quite frankly, it was a smelly waste of time. Sure, we got to see crab the size of a television. Yes, we now know that you can eat anything from the ocean. But so what? This place wreaks. We planned to eat lunch here; no, thank you! Now, don't despair. We turned this faux pas into a great day out. On the way back, we stumbled upon The Dunkirk Hotel, where we enjoyed many pints along with some great food. This place reminded me of back home!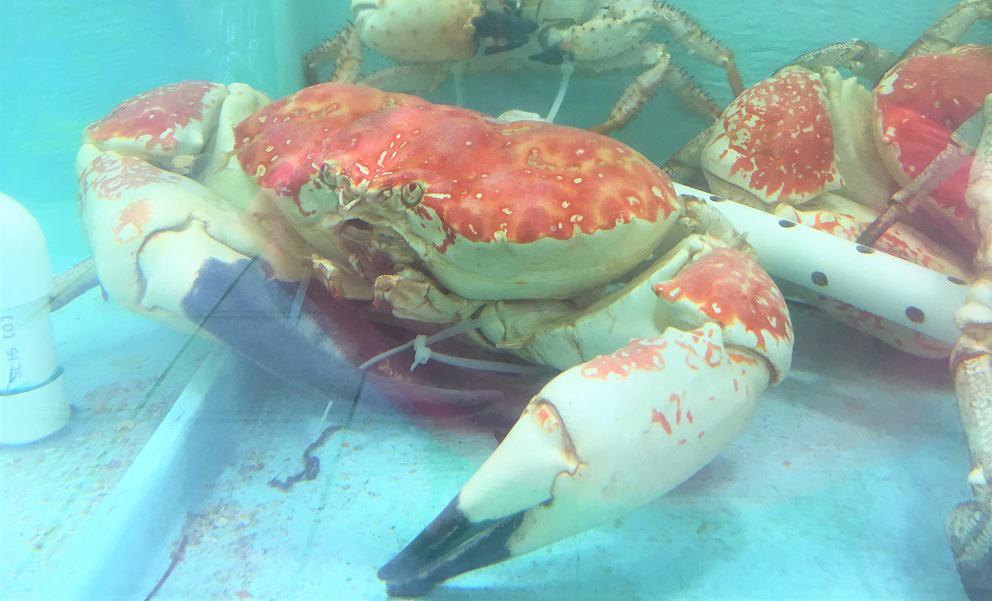 Food & China Town
The number one highlight of Australia for me was the food. Every morsel I ate was spectacular. The food here is what I would describe as traditional English paired with a heavy Asian influence. Delicious pies were available on every corner. No, not the American "pizza" – authentic pies. Pastry pies with scrumptious insides like chicken and mushroom or steak. Pot noodles, authentic cream buns, vanilla slices, curry, pub fare – the list goes on and on. The real gem was authentic (aka not Americanized or watered down) Asian food! We spent a significant amount of time in China Town. We ate at many restaurants from Thai, Korean, and Chinese. All were great, but my favorite was the Emperor's Garden Restaurant. If you visit China Town, there is a tradition you must try – the Emperor's Puffs. Right next door to the Emperor's Garden is a hole-in-the-wall bakery that sells little balls of heaven. You can't miss this place as there will be a line. Try one (or two); they are 35 cents each or three for $1.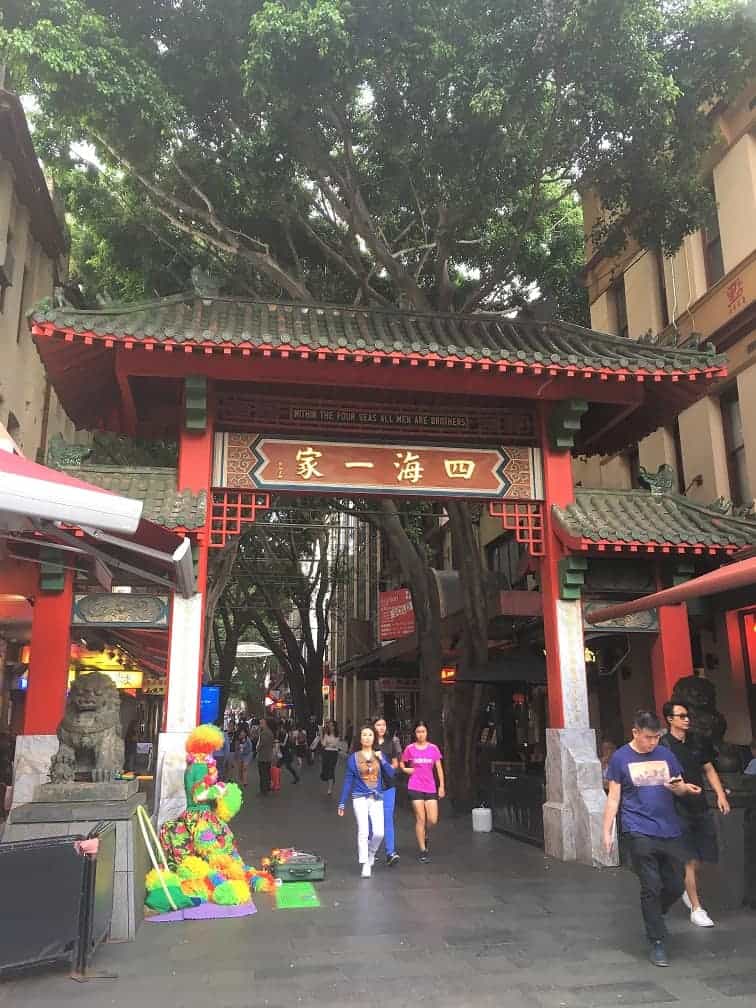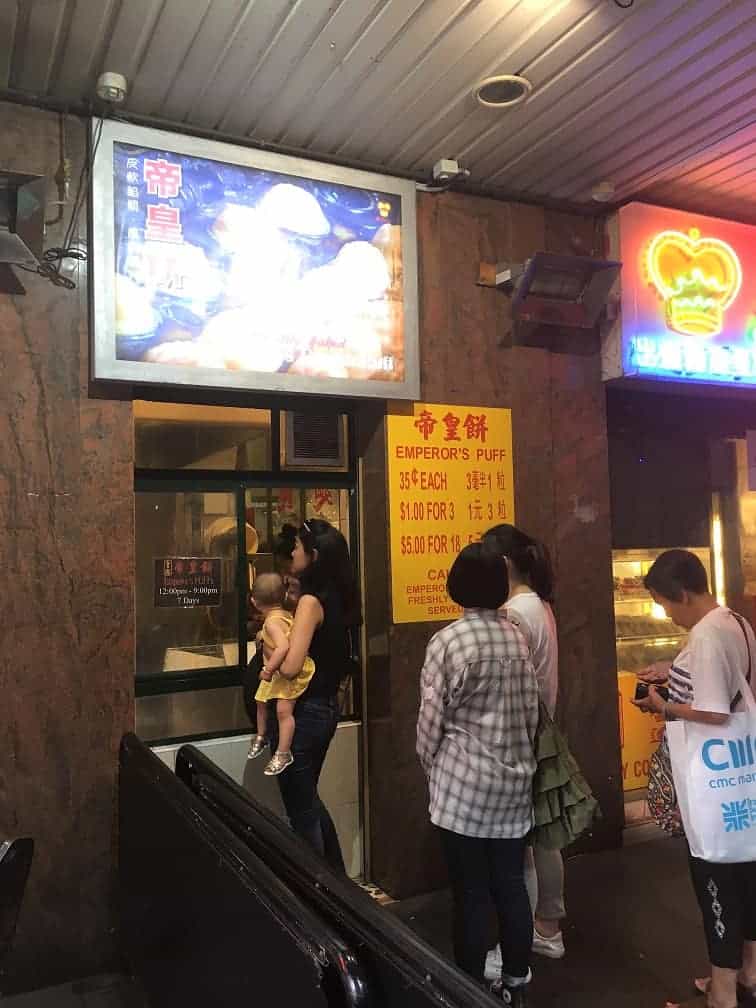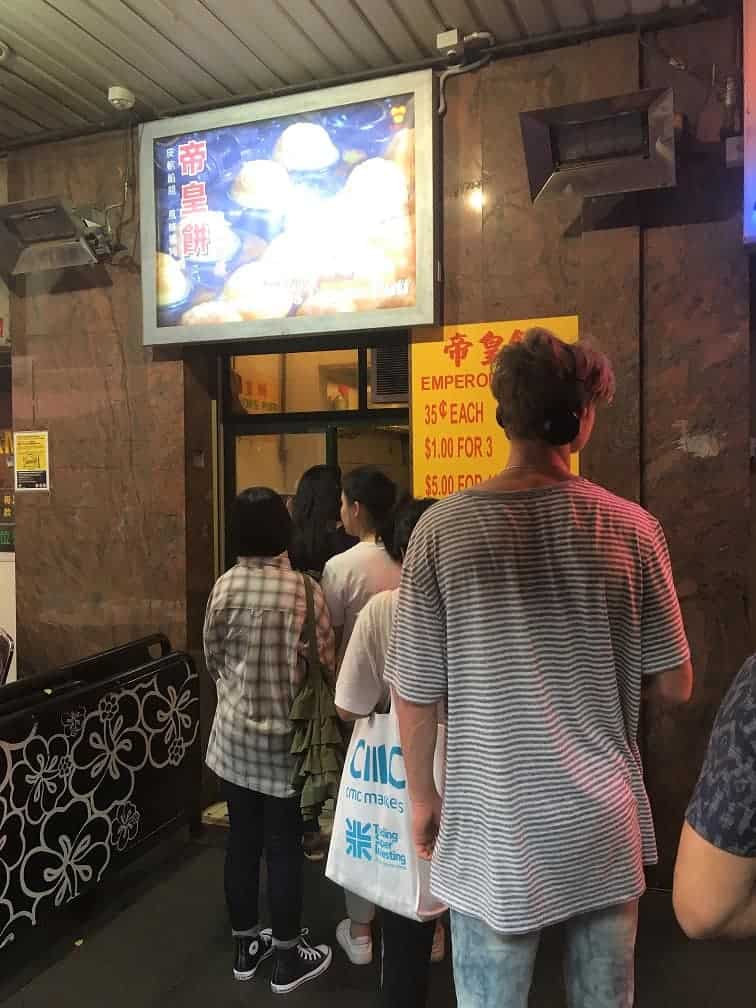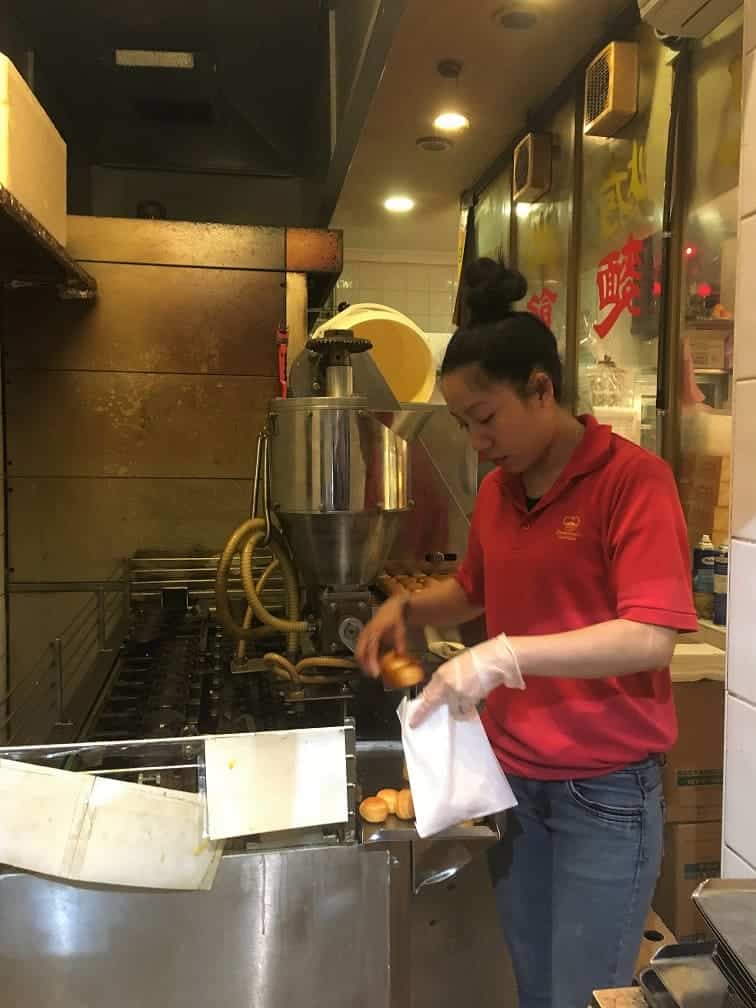 Tipping in Australia is not required. Given this, you may see an occasional tipping jar, but they're not commonly used. Tipping is voluntary, and I would suggest you reserve it for impeccable service. As I stated, I loved the food. Service is one area the Australians could improve on. Things move slow; tomorrow will do, and whether you liked what you ordered or not, your paying for it.
What you need to know:
A visa is required to travel to Australia. You can get it online here: https://www.eta.immi.gov.au/ETAS3/etas.
You will get jet lag even if you can sleep on the plane. For the first day or two, you will rise and fall at odd hours.
To get around, purchase the Opal Pass. You can get it from any newsstand and most stores. In 2017 it was 15.40 max per day, including rail, bus, and water taxi. Add to this, on Sundays, it's only 2.40, and you max out.
Uber is an option and is about a third of the cost of taxies. Taxis are costly!
Sydney is not cheap. The city is costly – prepare to spend more than average.
If you want to buy t-shirts, trinkets, or anything that says Australia, head to Paddy's Market, it's at the end of China Town so that you can combine the two.
Getting a photo with a koala is a waste of time! We did not see one awake while "posing" for photos. So, don't bother unless you want a picture with a koala that looks passed out stoned. FYI, they are not drugged; they sleep – a lot!
If you smoke, you can only take two packs of cigarettes into the country. If you buy duty-free, it will be confiscated. You can try, but if you get caught, it will result in a denied entry! And, once in the country, cigarettes cost about $20 per pack. When we traveled, Brian still smoked hence how I know this!
Deals
I love TravelZoo, and they often have fantastic package deals that include flights and hotels. Check out their deals for Australia. You will find a slew of multiple destinations for less than we paid for our trips alone!
Closing Thoughts:
We loved Australia and plan to go back. I feel like we only scratched the surface. I'd love to take the Ghan Expedition from Darwin to Adelaide; check out Melbourne and Australia Zoo, the home of the Crocodile Hunter. Time permitting, I'd also like to check out Kangaroo Island and Tasmania.
Finally, Australians are progressive and have a brilliant sense of humor. They don't take themselves that seriously. Some of the signs we read were not only hysterical but spot on! The country is diverse, clean, and full of abundant wonders to enjoy. Seeing Hey Tosser made our day!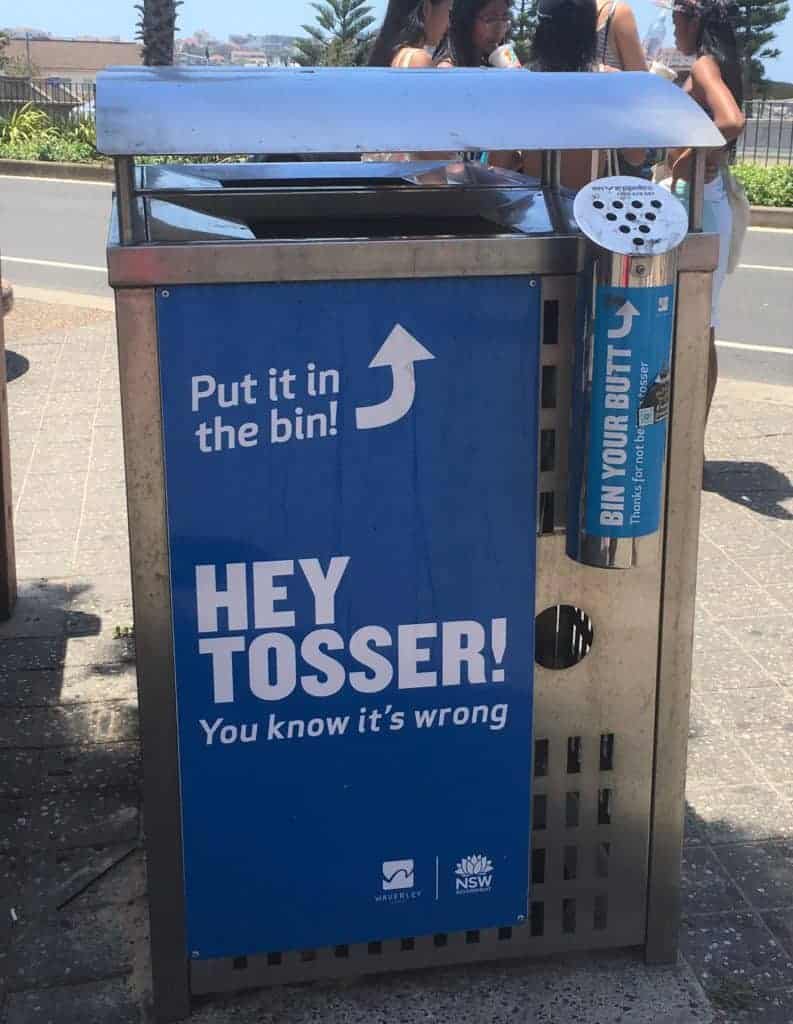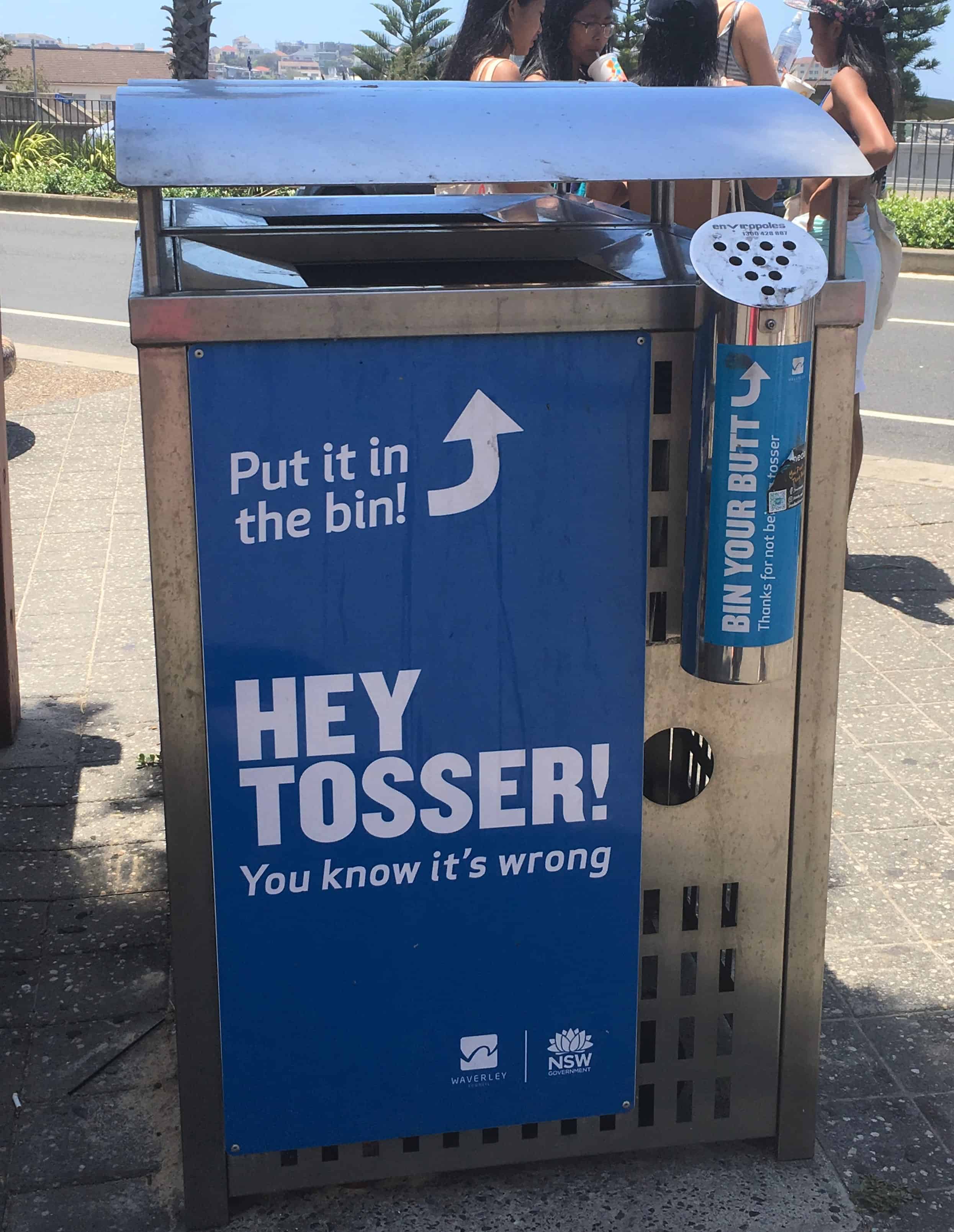 Looking for more posts to inspire you? Start here:
We are a participant in the Amazon Services LLC Associates Program, an affiliate advertising program designed to provide a means for us to earn fees by linking to Amazon.com and affiliated sites.
Travel Planning Resources
Looking to book your next trip? Use these resources that work:
Are you interested in Volunteer Vacations and Working Holidays? Check out the complete guide to how here!
Need more help planning your trip? Make sure to check out our Resources Page, where we highlight all the great companies that we trust when we are traveling.