High Country and King Valley are both located in the state of Victoria in Australia. Victoria is a region not often explored. The typical tourists flock to Sydney, Melbourne, and Cains.
Australia has six states:
New South Wales -NSW
Queensland – QLD
South Australia – SA
Tasmania – TAS
Victoria -VIC
Western Australia – WA
Only three hours from Melbourne, the capital of Victoria, lies Australia's King Valley and High Country. An area rich in history and best known for the Australian Gold Rush.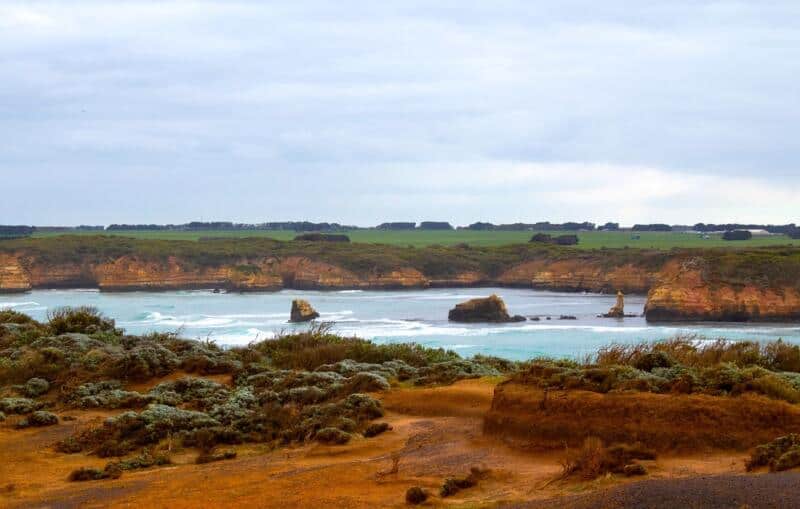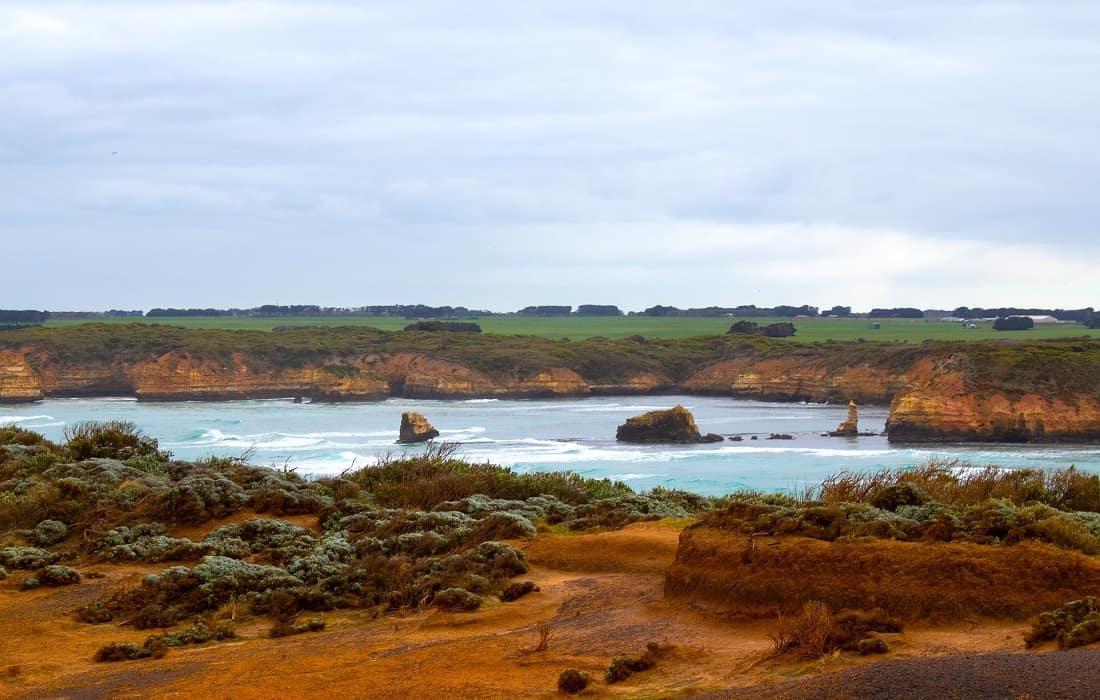 This post may contain affiliate links. Please read our disclosure and privacy policy for more information.
Things To Do In Victoria's King Valley and High Country
High Country
It is located in the northeast of Victoria. High Country is full of national parks. It is home to Victoria's highest mountains, has lakes and snow resorts. High Country also boasts vineyards and rich history, including gold discovery, cattlemen, and bushrangers.
The Gold Rush in High Country
Spanning from 1851-to 1914, this time saw a boom in New South Wales and Victoria as people traveled to work where gold had been discovered. This was not only those already in Australia but people from around the world looking to make their fortune. High Country Victoria has some fantastic historical sites and connections relating to this time.
Beechworth
This is a well-preserved piece of history that you can easily visit to get a feel for the gold rush aesthetic while enjoying the food and drink we've' already mentioned. I've often said that Australia's areas feel like they are out of the old west. Beechworth is the epitome of this.
Beechworth Historic Courthouse
Visit the Beechworth Historic Courthouse to get a feel for the history of the place. It is one of the last living museums in Australia. Tours are available every day except Christmas. They have one of the leading law libraries. And a collection of historical artifacts on display dating from 1830-to 1989. You will get a wide variety of historical knowledge. The courthouse also holds significant historical connections. It was the court where the first woman was hung in Victoria – Elizabeth Scott. She was tried and executed and the location of the committal trial of Ned Kelly.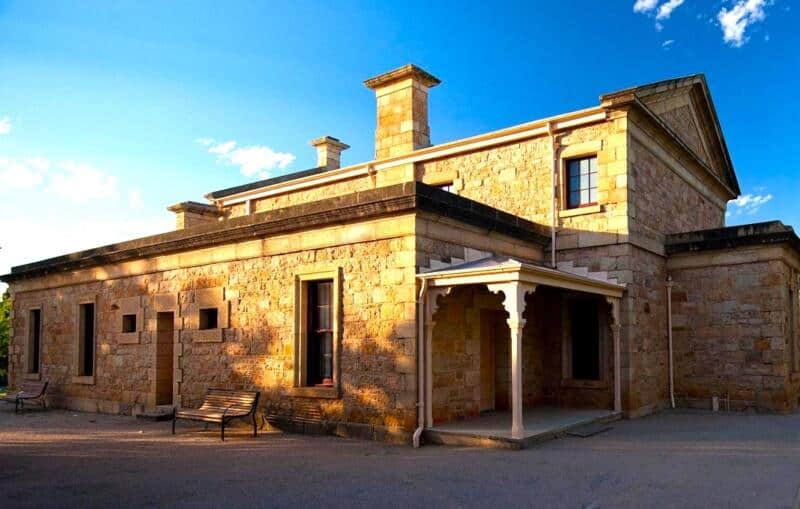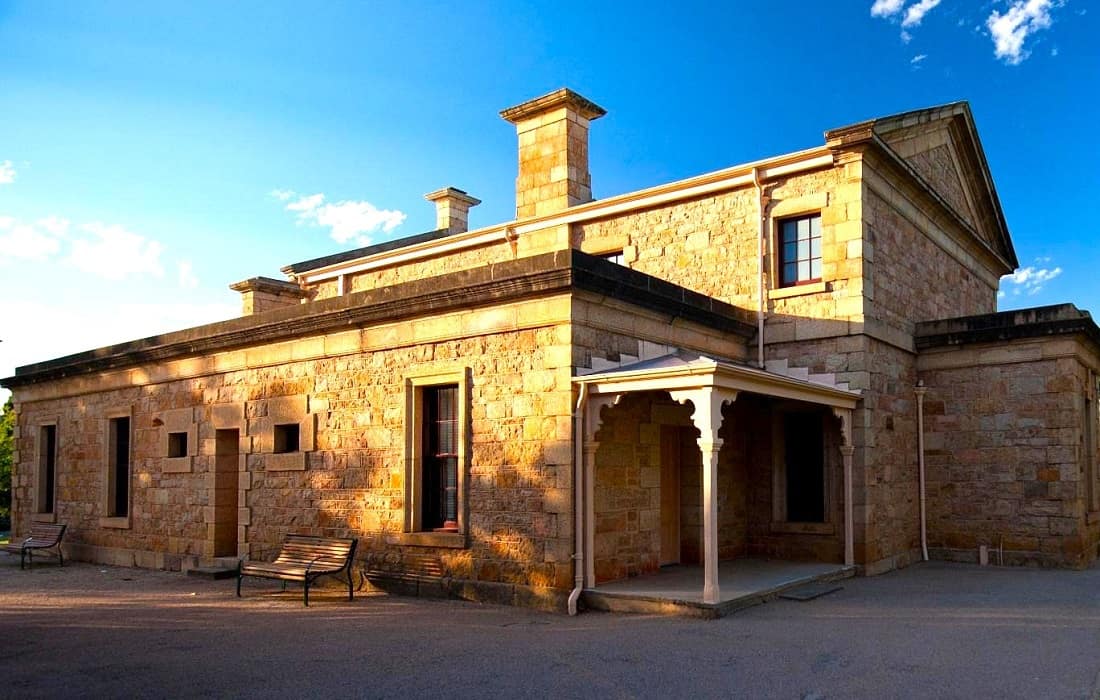 They have an exhibition called "Women and Children of the Unfortunate Class." The collection tells the stories of lesser-known women and children who appeared before the bench. Occasionally, the courthouse may be closed for a short period during the day if there is a school tour. The museum also re-enacts some of the more famous trials.
Ned Kelly
Ned Kelly is part legend and Australia's most infamous outlaw who leads his gang of bushrangers through High Country. He is most famous for his final shootout, where he created his own set of bullet-proof armor to help him hold out against police for as long as possible. He was arrested before being tried at the Beechworth Courthouse and was executed at Old Melbourne Gaol in 1880.
Glenrowan has a solid connection to Ned Kelly being the infamous site of that final shootout and capture. If you visit this small town, you'll find a variety of shops named after Kelly and a giant statue of Ned in his armor outside of the post office. James Hana, a journalist at Originwritings and Britstudent, cautions, "There's not a lot else here, but if you want to follow Kelly's trail, this is a must-see."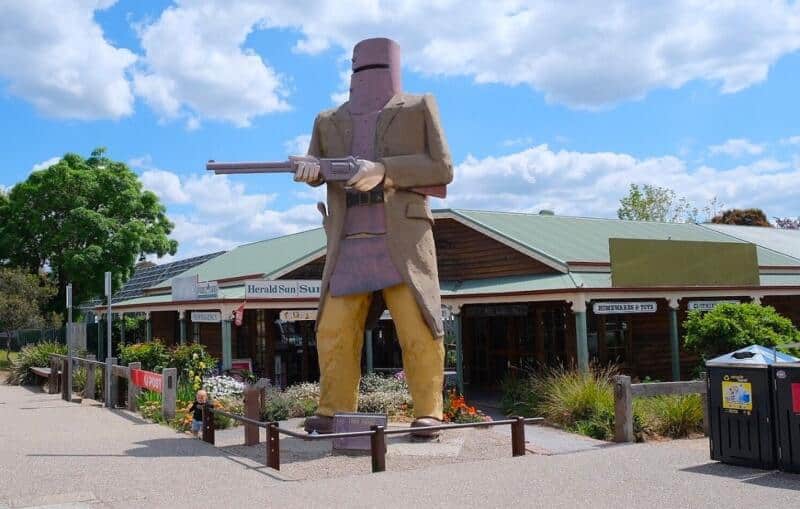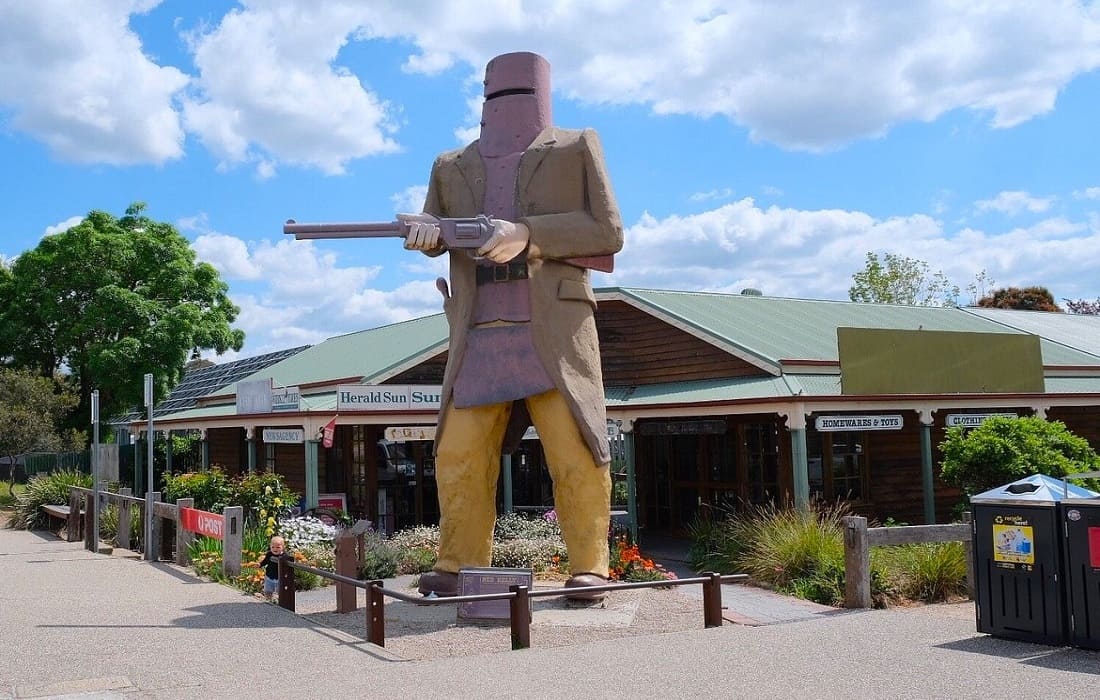 Silo Art Trail
Stretching an astonishing 150-180 kilometers, the silo art trail provides an amazing self-tour of the various towns in North East Victoria that is worth venturing out on as you travel through High Country during your holiday. The artwork is stunning and has been created by local and international artists. If you wish to visit them all at once, this is more a self-drive tour of 2-3 hours.
Starting in the small town of Benalla and moving through Devenish and Dookie before ending in Winton Wetlands, this trail provides you a good tour of the small cities available in the High Country. Benalla itself is worth taking some time to tour if you are interested in art as it has an extensive collection of street art created during the Wall to Wall Festival in 2017.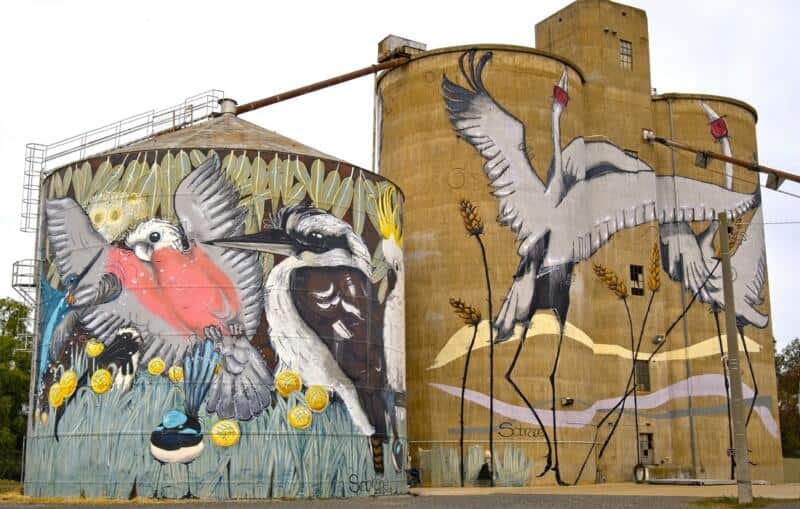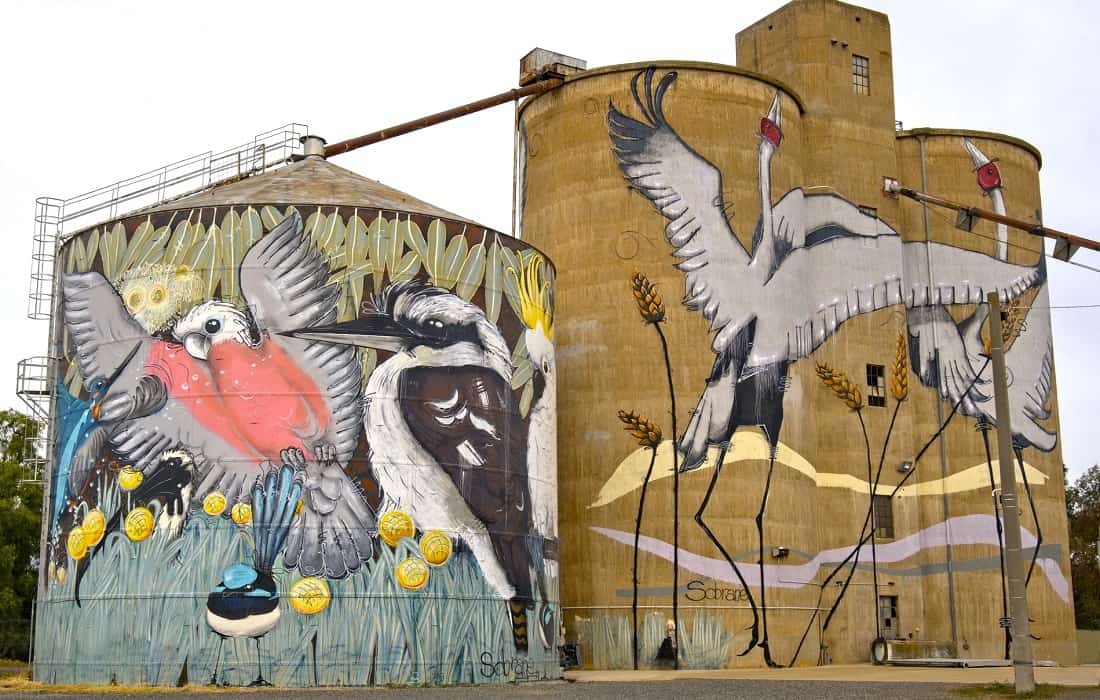 King Valley
King Valley, sometimes called King River Valley, is a wine-producing and agricultural region. It is located on the King River between Wangaratta and the Alpine National Park in the northeast state of Victoria.
Biking and Walking
For those looking for a chance to explore this stunning location and get some exercise to burn off the calories you are sure to be consuming, there are a wide variety of biking and walking trails available to try. You could go on a trip to Paradise Falls in the Alpine National Park or go fishing in the King River or even go for a mountain biking trail to enjoy a bit more of the scenery. However, there are a few options that you definitely should try out.
Milawa Gourmet Bike Ride
This ten-kilometer biking trail takes you to some of the best artisan food stores in the area, where you can stop to try some of the local goodies before continuing. The trail is flat and takes about an hour, depending on how fast you pedal. You can borrow a bike from Brown Brothers vineyard or look to hire a bike in Milawa itself.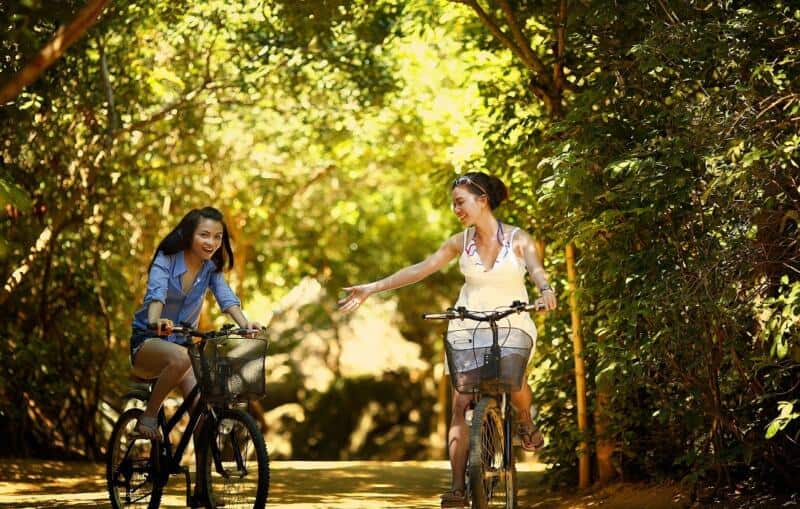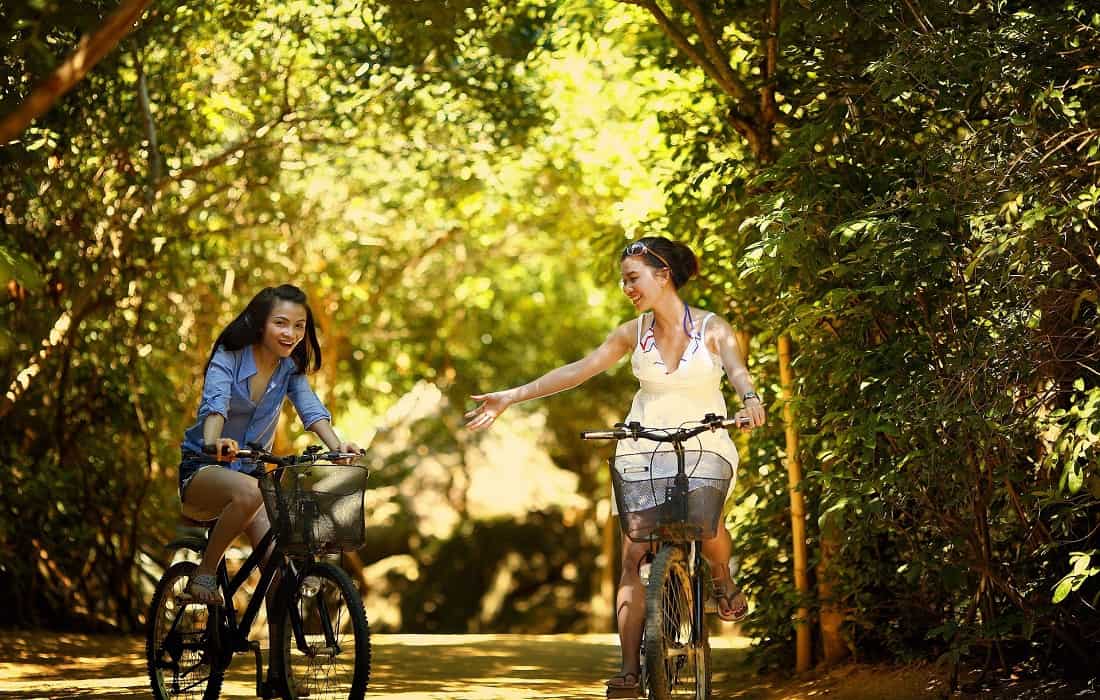 This is also an excellent way to get a good taste of everything if you aren't planning to spend a significant amount of time in the region with plenty of opportunities to pick up some produce and find a nice place to have an impromptu picnic.
Food and Drink In King Valley and High Country Australia
"The real glory of High Country and the King Valley is the variety of vineyards, wineries, artisanal products, and breweries that are available to tour and try out," says travel writer Sara Bennett. This originates from the immigration of the Italians in the 1940s and 50s after the second world war.
The Italians noticed the land's potential for grapes and other artisanal skills. Some of these appear on the Milaway Gourmet Bike Ride, but if you want a more laid-back tasting session, here are some great options to try out.
Milawa Cheese
In 1988, Milawa Cheese Factory was famous for its preservative-free handmade cheeses. It uses artisanal cheese-making methods to make a stunning variety of goat's milk and cow's milk cheeses.
David and Anne Brown run the company with their children. They began crafting cheese by hand out of necessity. Now do it for the love of the craft. Everything from cutting the curd to brushing and wrapping is done by hand. Milawa Cheese is famous for its washed rind cheeses.
You can try a free tasting session. Suppose you want to sample more order a fabulous wine and cheese flight. If you do not fancy sampling onsite, buy some incredible cheese to take home.
Beechworth Honey
It is located in the gold rush town of Beechworth. This flagship store of one of Australia's most loved brands is most definitely worth taking some time to visit. It is open every day except for Christmas. It provides over 40 variations of honey for you to taste. You can also take a self-guided tour to educate yourself on the honey-making process. You can also view working beehives.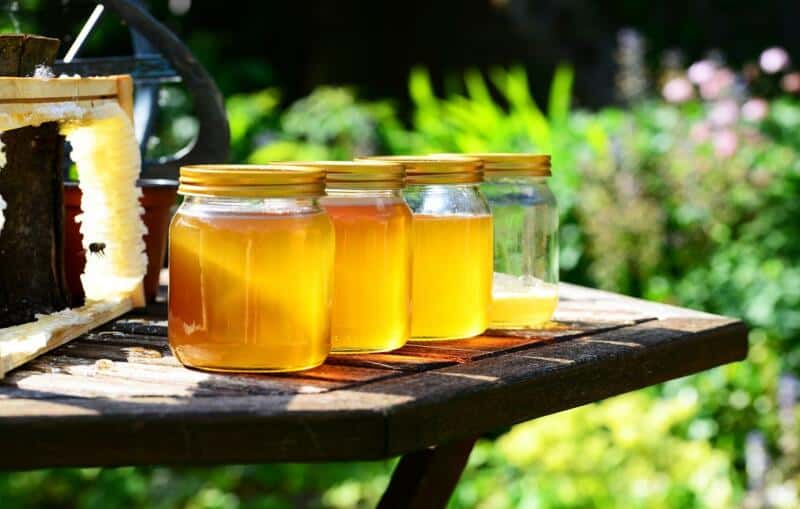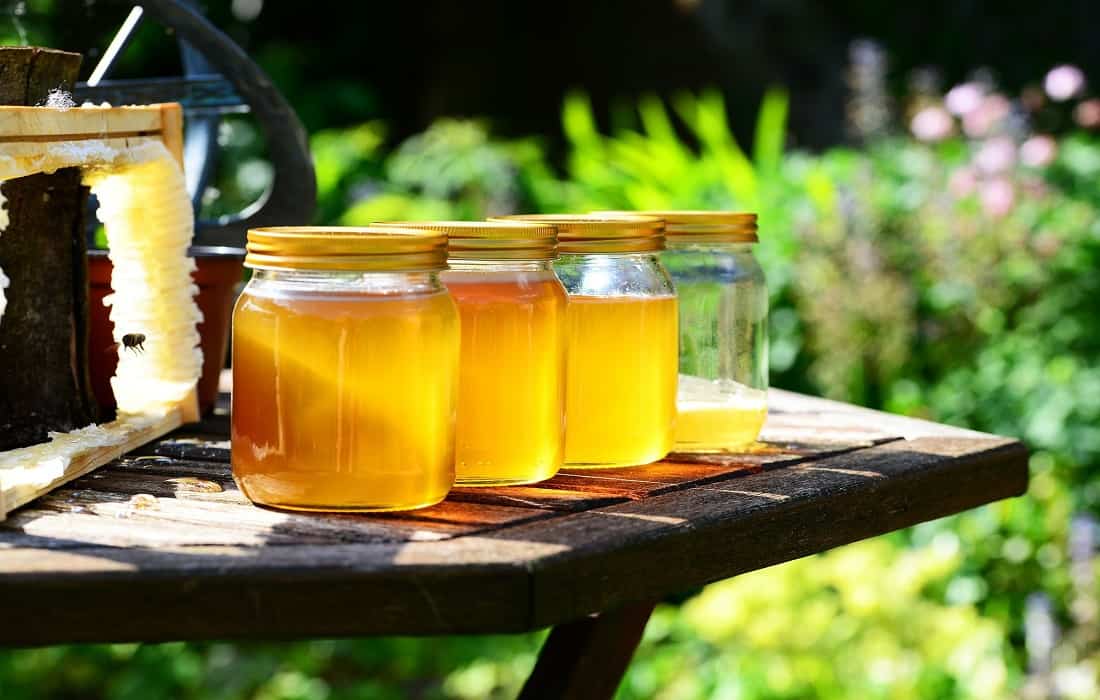 Dal Zotto Wines
The home of the first prosecco grapevines in Australia. Dal Zotto Wines is the producer of the first Australian prosecco. Starting in 2004, this family-run vineyard and winery is the epitome of an Italian family-run winery. There is an onsite kitchen, and everything is grown on site.
Patriarch Otto Dal Zotto runs the vineyard. Even when it still was a tobacco farm, he worked the land. His wife and the matriarch Elena maintained the kitchen and its garden. The garden is where the stunning produce is grown. The third generation now runs the family business.
They have a real passion for their wines and love to share their philosophy on the craft of making wine. The onsite restaurant is worth visiting to try the incredible pizza, antipasto, and charcuterie.
Pizzini Wines
Pizzini, another famous family-run winery, is more famous for its red wines. They have a free tasting of around 27 wines and offer various experiences for those visiting the area. It's' not far from Dal Zotto. So, if you're' in the area for the weekend, it's' well worth visiting both.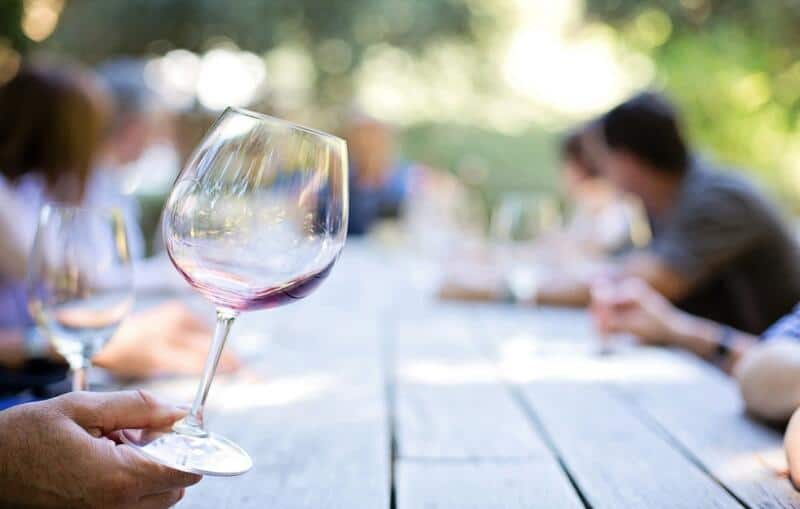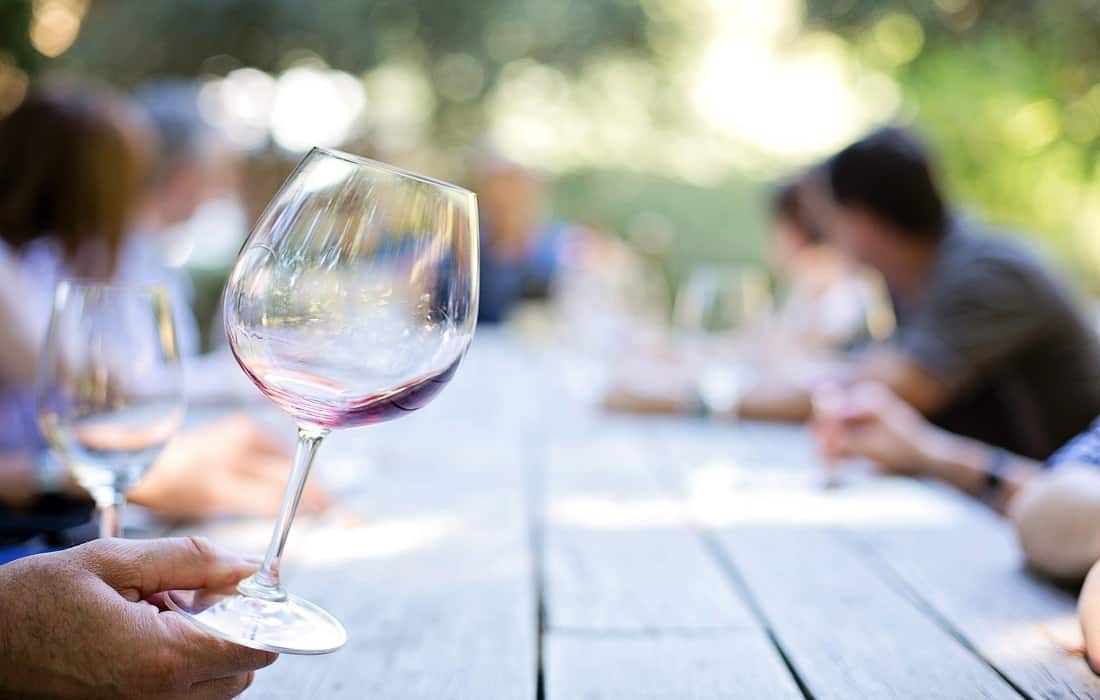 Red Feet Wines
Surrounded by panoramic views of the countryside, Red Feet provides a fantastic wine tasting experience with the opportunity to try the wines paired with their house-cured salami and other local artisanal products. This is probably a good place to go if you are OK with tasting the wines without any other plans, as you can get lost in the beautiful scenery while enjoying a lovely Pinot Noir or Chardonnay.
Brown Brothers
I mentioned this winemaker when discussing Milawa Gourmet Bike Ride. Brown Brothers are more mainstream than some of the other vineyards. However, they are perfect for those new to wine drinking and tasting looking to expand their palates. They have affordable Moscato's, Proseccos, and gorgeous surroundings to enjoy them in.
They've' been making wines since 1889—still a family-run business. Katherine Brown is the fourth generation running the team while also becoming the first female winemaker of the family.
Where to Stay In King Valley and High Country Australia
There are many places to stay in High Country and King Valley. Burnt Creek Cottages tend to be the most famous set of cottages that offer stunning views for you to enjoy with a bottle of wine and some nibbles you've' picked up during the rest of your touring.
Image Credit: Burnt Creek Cottages
There are some fantastic camping and caravan options for those looking for a bit more of an outdoor nature-based vacation that is perfect for those looking to hike and bike around the High Country.
Finally, some Farm Stay options are attractive opportunities to stay in a beautiful setting while witnessing a working farm. This is perfect for those looking to get back to nature and get some peace, but who doesn't want to sleep under canvas.
Closing Thoughts
High Country and King Valley Victoria is a fantastic location for a holiday or a weekend trip. This is an area for those who enjoy wine tasting, food, and family-friendly options.
The gorgeous scenery is the true star of this area. Whether you enjoy them on a bike trail, on a hike, or from a cottage balcony while enjoying the local prosecco – they are sure to provide you with something beautiful to remember.
Looking for more posts in Australia? Start here:
We are a participant in the Amazon Services LLC Associates Program, an affiliate advertising program designed to provide a means for us to earn fees by linking to Amazon.com and affiliated sites.
About The Author
Having been married for ten years, George J Newton has perfected the art of the apology, which has served him well in his career as a business development manager for Assignment writing services and Thesis writing services. In his spare time, he writes for Next Coursework.
Brit On The Move™ Travel Resources
Ready to book your next trip? Use these resources that work:
Need more help planning your trip? Check out our Resources Page, highlighting the great companies we trust when traveling.