Families are always looking for ways to entertain their kids; nothing is better than a day out. If a theme park or adventurous rides are on the horizon, nothing is better than LEGOLAND® Florida. This Florida theme park is about LEGO®, lively colors, fun, and education in an interactive environment. Designed for families with young kids, LEGOLAND® Florida could be your ultimate multi-day fun destination.
With over fifty rides to choose from spread through fourteen distinct "lands" that span 150 acres, there are numerous themed experiences. And there is the attached LEGOLAND® Florida Water Park, which is perfect for cooling off and escaping the heat.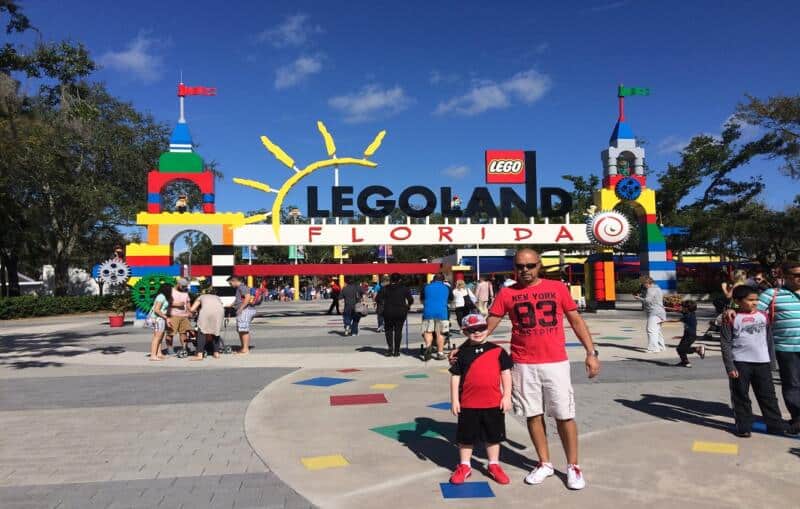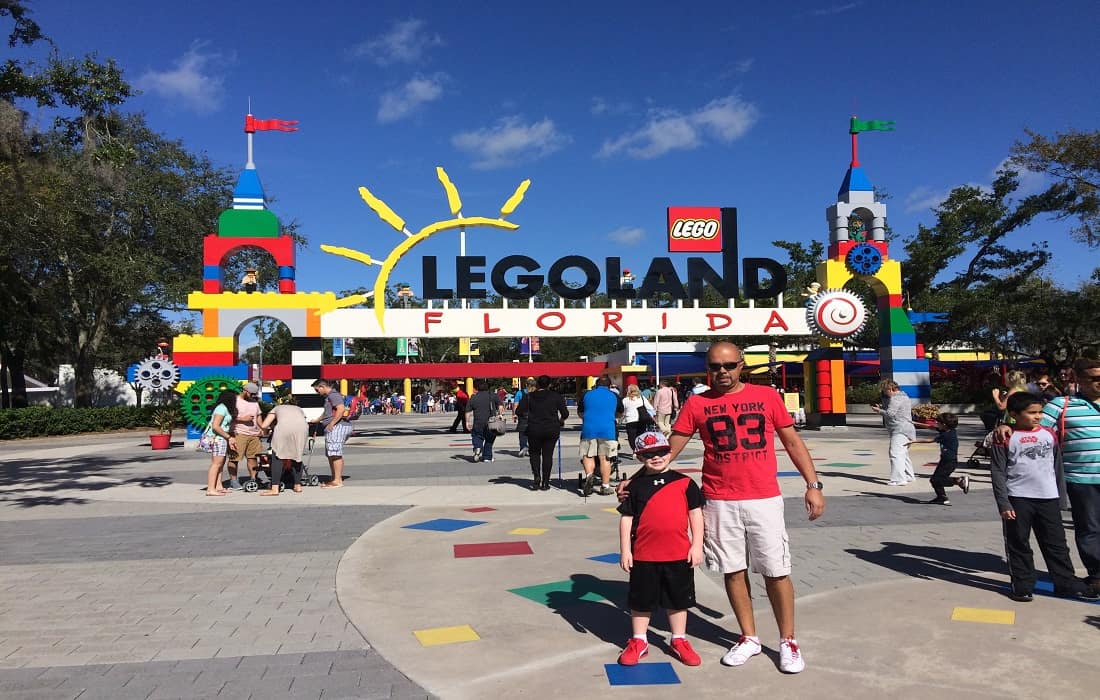 LEGOLAND® Florida has a wide variety of adventures for the tiny tots and pre-teens alike. It's also one of the most affordable theme parks in Central Florida. This alone is a great reason to consider it. Most importantly, while not a budget buster, this park is as entertaining as any high-priced park. With so many rides to hop on, you will enjoy it. Let me share with you what to expect at LEGOLAND® Florida. I'll also share insider tips to make your experience even more enjoyable!
This post may contain affiliate links. Please read our disclosure and privacy policy for more information.
LEGOLAND Florida's History
On October 15th, 2011, LEGOLAND Florida was born ten years ago. LEGOLAND Florida is built on the former Cypress Gardens theme park site.
Cypress Gardens first opened in 1936 and was billed as Florida's first commercial tourist theme park. It's remembered for the botanical gardens, ski shows, and Southern Belles. It later became known as the "Water Ski Capital of the World" due to breaking numerous world records. LEGOLAND preserved the botanical gardens, re-themed the water park, and selected attractions and venues to reflect various LEGO® brands.
It was later rebranded as LEGOLAND Florida Resort with the opening of Legoland Hotel in May 2015. It is the second-largest Legoland park after Legoland Windsor in the UK.
Who Is LEGOLAND Designed For?
LEGOLAND Florida promotes itself to families with children as young as two and up to 12 years of age. Visiting LEGOLAND Florida without a kid could be a waste of time. This is unless you are a true lego fan. And, if you are a Lego fan, there's plenty on display for you to enjoy. It just won't be the rides. Instead, you'll have a fantastic collection of life-size sculptures to view, all made from Lego. Then there are the entire areas like cities built entirely of Lego.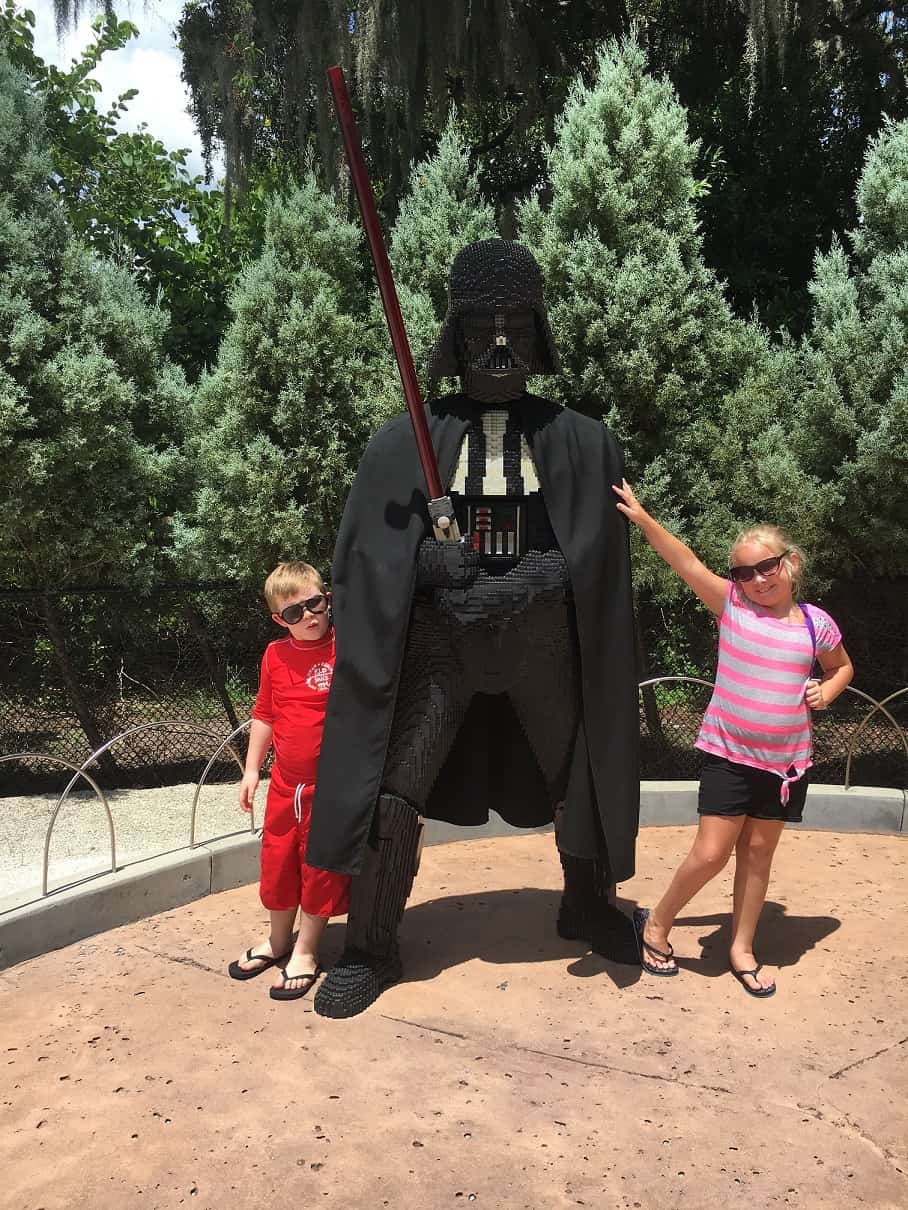 Most all the rides and other activities are designed for younger kids. LEGOLAND is a theme park specifically for the pre-teen crowd.
After visiting the park, I'd say it might be a tad too young for kids over ten. I say this because it's around this time they acquire a taste of white knuckle roller coasters at the other theme parks. And, I can tell you convulsively that the water park is for younger kids, perhaps designed for those under ten.
LEGOLAND Florida Celebrates 10th Anniversary
Ten years into entertaining millions of guests worldwide, LEGOLAND Florida Resort is commemorating ten years! To celebrate, LEGOLAND is reopening some attractions and has some birthday events lined up!
LEGOLAND Gives Back!
As if we didn't already love the company, this just seals the deal!
LEGOLAND® Florida Resort has extended its intended contribution to the American Red Cross to $130,000 to help people affected by Hurricane Ian. The Resort has extended this donation to $130,000 to surpass the $126,000 the Resort gave to the American Red Cross in 2019, following Hurricane Dorian, in the hopes that all communities will continue to build and rebuild together.
LEGOLAND Story Reopens
Brit On The Move™ Travel Resources
Ready to book your next trip? Use these resources that work:
Need more help planning your trip? Check out our Resources Page, highlighting the great companies we trust when traveling.