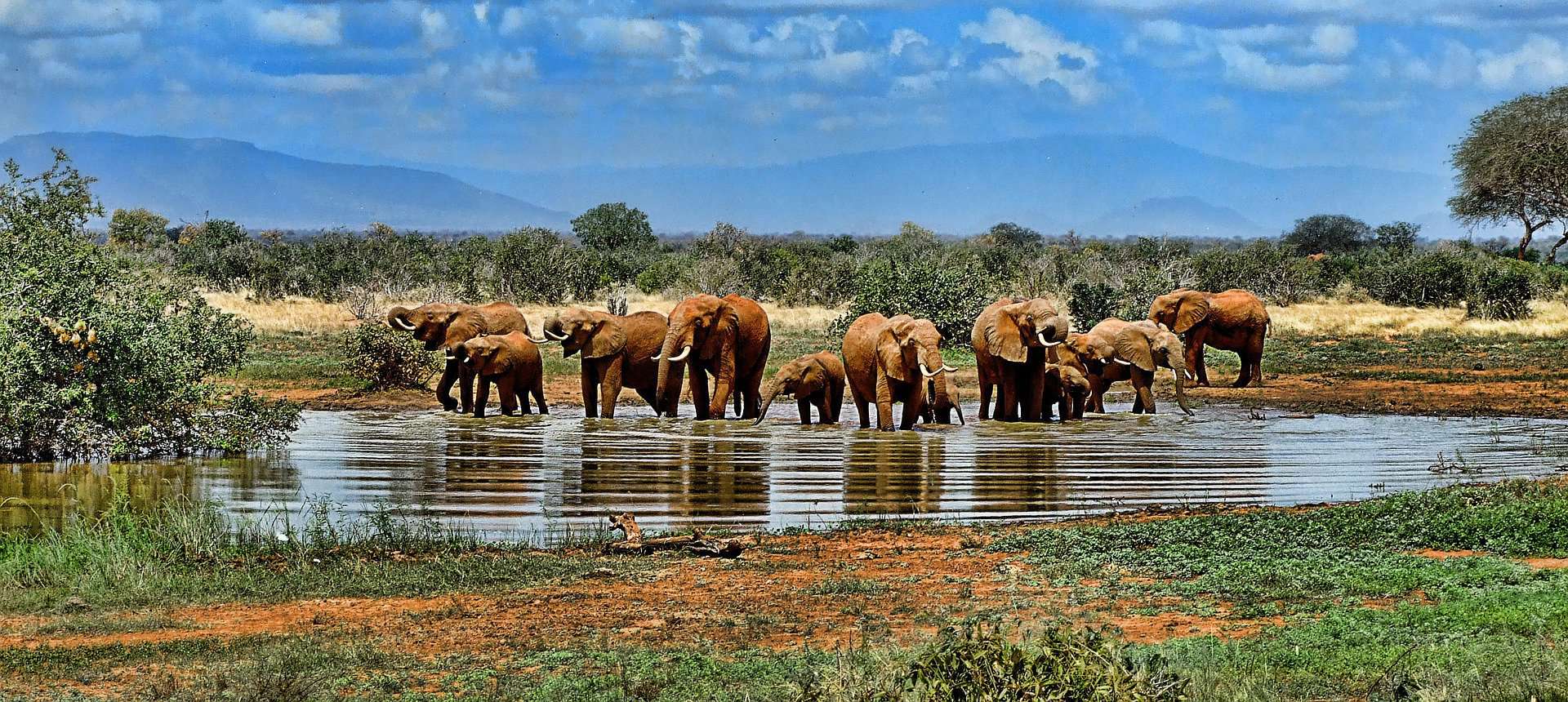 Explore Africa with Brit on the Move ™
Who does not want to travel to Africa? The world's second-largest and second-most-populous continent, behind Asia. Perhaps the least explored by the West.
Throughout human history, the African continent has played a unique role. Widely believed to be where man first lived. Throughout human evolution, fossil evidence can only be found on the African continent of Homo sapiens and their ancestors.
Africa is a vastly diverse continent of fifty-four countries. Your travel in Africa will vary based on country. For example, you may see the Pyramids in Egypt, travel to Rwanda to see the gorillas, or visit South Africa to dive with the great white sharks.
Africa is home to the Sahara Desert – the largest hot desert. Many of the world's most famous animals live in Africa, including lions, rhinoceros, cheetahs, giraffes, antelope, hippos, leopards, zebras, and African elephants. As such, Africa is famous for safaris.
Some people opt to cruise in Africa. After all, Africa is home to the Nile, the world's longest river, which flows through Africa. Despite some researchers arguing that the Amazon is longer, the Nile is the longest river in the world. The river flows through several African countries and is a major water source for Egypt, Sudan, and South Sudan.
Then there is Victoria Falls, which forms the border between Zambia and Zimbabwe and is the world's largest sheet of falling water. Whether a natural wonder or a spectacle worth seeing, Victoria Falls is magnificent and difficult to describe.
No matter your travel goals, travel to Africa should be one of them!
EXPLORE AFRICA VACATIONS
Traveling to Tanzania in Africa is a magical experience; it has several irresistible gems like magical Zanzibar Island, Serengeti National Park, and Mt. Kilimanjaro. However, it has its fair share of challenges, and without proper planning, it can ruin your peace of mind while traveling there. For starters, Tanzania is twice the size of the…
Subscribe to our newsletter and get the best travel tips and inspirational stories delivered monthly. No spam, no sales pitches – TRAVEL!
Brit On The Move™ Travel Resources
Ready to book your next trip? Use these resources that work:
Need more help planning your trip? Check out our Resources Page, highlighting the great companies we trust when traveling.