Traveling to Tanzania in Africa is a magical experience; it has several irresistible gems like magical Zanzibar Island, Serengeti National Park, and Mt. Kilimanjaro. However, it has its fair share of challenges, and without proper planning, it can ruin your peace of mind while traveling there. For starters, Tanzania is twice the size of the US state of California. So knowing where to go and what to do is crucial if you plan to visit Tanzania.
However, traveling can have some unseen emergencies that can cost you more than what you set out to spend. For example, you may face flight delays, which may force you to pay extra for your accommodations, and sometimes, what you book online does not meet expectations when you're on the ground, which leads to frustration.
Peace of mind is invaluable, and going on vacation should be a relaxing experience, not a stressful one. That's why travel agents are indispensable.
Agents will ensure your travel arrangements match your taste and are as smooth as possible, so there are many reasons you should use a travel agent to travel to Tanzania.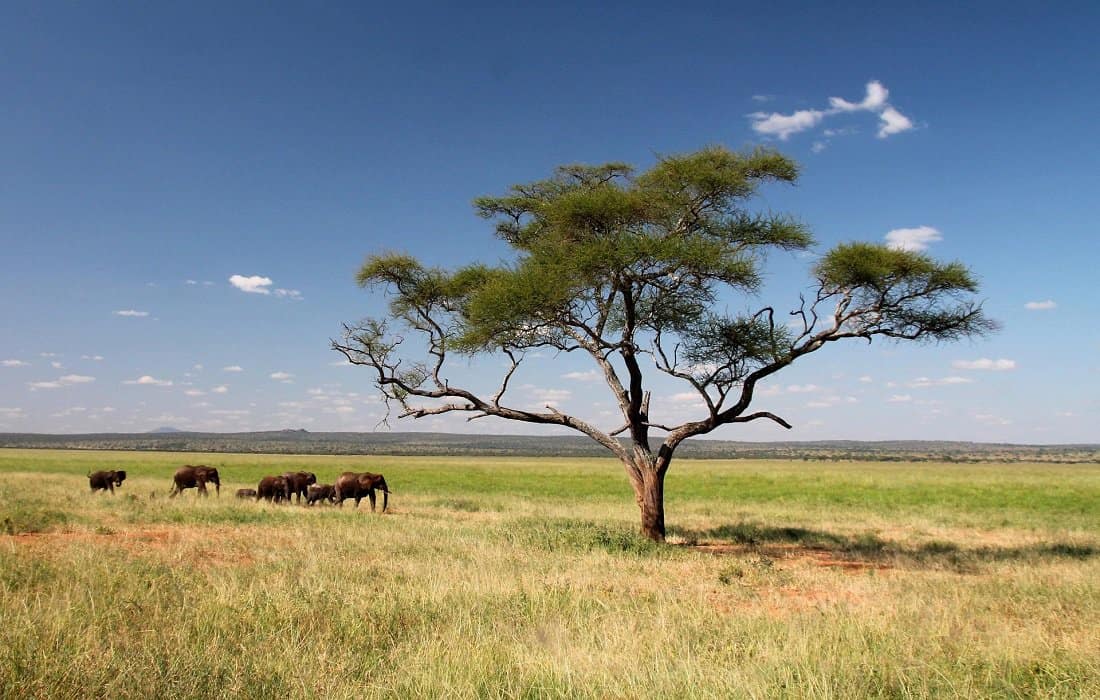 This post may contain affiliate links. Please read our disclosure and privacy policy for more information.
Here Is Why You Need A Travel Agent For Travel to Tanzania!
Saves Time and Money
It is a common belief that booking directly instead of with a travel agent saves you money, and while that is true in some instances, it also depends on what you want out of your vacation. If you're going to stay in Zanzibar or Dar es Salam for a weekend, booking directly is the better option. However, if you're visiting Tanzania with family and are planning a safari, then you'll need:
Better choices for family safaris.
Various choices for honeymoon packages.
A variety of options for all budgets.
Combinations of destinations.
Reputable guides.
Longer stays to ensure you maximize your destination choices.
Appropriate travel insurance as needed.
Value for money.
The ability to customize the entire vacation.
In these cases, booking directly online won't suffice. For example, if you want to see the wildebeest migration in Serengeti National Park or enjoy a comprehensive Tanzania and Zanzibar honeymoon package. You'll need to pay for and arrange these and much more:
Multiple lodges spread across local Tanzania destinations.
Transfers to all destinations.
Airport pickups.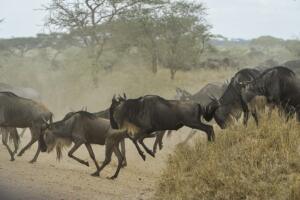 And, you'll have to coordinate the logistics yourself with various travel providers rather than just one. All this requires time. Then there are upfront deposits that need you to confirm your arrival for the final arrangement. These payments can quickly go past your planned budget. Also, it is not ideal when you have a fixed budget for your holiday. However, you can have great honeymoon safaris in Tanzania within your budget through a travel agent.
Travel agents will discuss your budget and the best it can get you. Also, they will advise you on the best places where you can maximize your budget and where you can save. Plus, travel agents account for significant hotel bookings and earn commissions. So, they are best to help you negotiate special offers that can reduce your travel expenses.
In short, travel agents ensure you have the best value for money for your family safaris in Tanzania.
Ultimate Plan B When Things Go South
The general rule is that a travel agent should make flight and accommodation bookings for more than three nights of vacation. With a single reference point, you may receive compensation if circumstances affect another.
A flight delay can prompt the agent to adjust accommodation without an extra charge. Without a travel agent, you would need to look for reliable locals to help you as needed. With professional support on standby, you have 24/7 backup just in case things go south during your visit.
A travel agent's trusted suppliers' backup plan can provide you the much-needed peace of mind during the trip.
Professional Advice For Travel To Tanzania and Zanzibar
We always call for expert guidance on matters where we have little experience or technical knowledge. For example, unless you are a lawyer, you cannot comfortably represent yourself in a court of law.
The same applies to some traveling experiences. And, for travel throughout Africa, many will tell you it's critical. Gleaning information online about destinations does make you knowledgeable about them, but it is not enough to make you an expert. Those with first-hand knowledge of Tanzania's tourism industry and safaris understand its challenges and nuances.
You can tap on travel agent's extensive insights and expertise on:
Best logistic solutions.
Reputable camps and lodges.
Best time to visit Tanzania and Zanzibar to maximize your stay.
Best honeymoon destinations.
Best Tanzania safari and Zanzibar packages.
Memorable Tanzania and Zanzibar honeymoon packages and more.
So, whether you are a group, family, or a happy couple, you will get the best advice on which route to choose.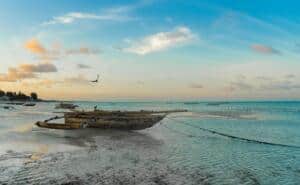 You Can Customize Your Travel To Tanzania
Besides expert advice, travel agents will tailor your holiday experience to your taste and preference. Most providers will tell you what's popular, so you know what to expect. Travel agents understand that every visitor is unique, and they are after unique experiences. That's why they will take the time to listen to your needs rather than throw what others are doing at you.
They'll guide you with white glove service and arrange:
The perfect accommodations
Airlines of choice
Tours that you choose
Curate an itinerary that befits your taste
Advise you on vaccines for travel to Tanzania
The aim is to go beyond just hotels and beaches because their sole goal is that your trip is perfect. So travel agents will go out of their way to offer you a seamless tailor-made holiday experience in Tanzania.
Convenience
Besides getting value for money and saving time, travel agents provide convenience. As mentioned earlier, direct booking is a lot of hassle. Imagine dealing with different providers like:
Hotel staff
Airline support
Airport transfers
Visa support
Tour operators and many more
You'll have many confirmations, reservations, and bargains to make to get a good deal. Any minor mishap is enough to spoil a trip. A travel agency streamlines everything. It allows you to pick everything with ease using a single contact. You'll have every travel item – accommodations, flights, and local transport- in a single plan. You can check and tweak them accordingly without the need to call several people.
You don't want to struggle to keep track of your direct KLM flight to Mt. Kilimanjaro or local safari lodges offering confusing packages. A travel agent will help you quickly get the best deal on each travel item.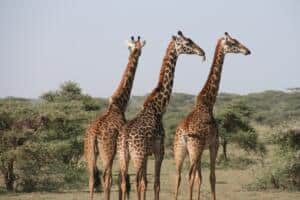 Protection
Online bookings are full of scams. Although some legit offers exist, you can easily be conned out of your vacation money. So, you must ensure your money is protected.
Start by ensuring your booking company has the Air Traveler's Organizer's License (ATOL). ATOL covers you if things go south, and most travel agencies have it. Any online dealer without verifiable ATOL is a risk. So, ensure they have good ratings before giving out your money.
Most travel agencies operating for a while only work with trusted suppliers. As such, they have ATOL to protect you if things go wrong. You don't want to show up at the airport for Tanzania only to realize you have no flight.
That's a plus for a travel agent – a money-back guarantee. So, booking your Tanzania family safari through a trusted travel agent makes the experience stress-free. You get you covered, so you can still relax and enjoy even if things fall apart.
Flexible Payment Plans for Your Travel To Tanzania
Some trusted travel agents also offer flexible payment terms for your safari holidays. That means you can plan for your holiday months or even years early. You'll only need to make a deposit for the booking and pay the balance before the trip in installments. For example, you can plan for the May-June Serengeti luxury safari to witness wildebeest migration in January or December. Some direct online bookings also offer similar flexible payments. There is only one difference – you can only book hotels in installments, not flights.
Travel agencies allow you to book whatever service you want – all through flexible terms. So, from flights to ships and hotels, you are covered.
Face-to-Face Customer Service Support
Travel agencies are very accessible when you need support. It will save time and money, as explained earlier. So, what makes them more accessible than dealing with separate providers? You can speak directly to the travel agent over the phone or physically in person onsite. Even getting a phone number can be challenging for online holiday companies.
Plus, some have outsourced customer support that can take longer to resolve your issues. So, picking a travel agent grants, you access to reliable customer support on the go. Such a level of access can come in handy when you have pressing matters that need prompt attention.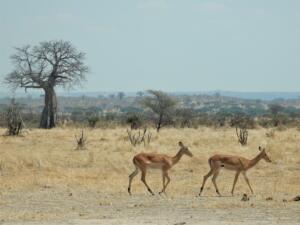 Passionate
A good travel agent is passionate about traveling. They will inspire you to try new destinations and prepare you for the trip. That's the point of traveling – discovering new gems and paradise. Travel agents are so passionate about their work that they'll give suggestions and work with your preferences. On top of that, they will ask for your feedback to help improve their service delivery.
So, they will always strive to ensure you're satisfied. Your family safaris in Tanzania should be thrilling and satisfying too. Choosing a travel agent that prioritizes your satisfaction is a win.
Closing Thoughts
Tanzania, with its irresistible beauty, is a beautiful place to experience. From her magical white sandy Zanzibar Island beaches on the Indian coast, Serengeti plains, to the misty heights of Mt. Kilimanjaro, her allure is mesmerizing and never-ending.
However, you can not enjoy this beauty without intimately understanding her. If you go directly, you might not get the best experience and come back with frustrating stories and a sense of missing out on adventures.
A travel agent makes your holiday smooth and stress-free. Other perks of using a travel agent include:
Expert advice on destinations, including resorts, packages, etc.
It saves you money through exclusive deals – a perfect relief for the rising global inflation.
The convenience of having all your travel items handled by a single contact.
Tailored safari holidays to make your dream travel come true.
Solid backup if things go south.
Reliable customer support.
Flexible payment terms for your travels
Passionate about customer satisfaction.
People consider booking travels using an agent as expensive. But, its perks outweigh alternative bookings, especially when your travel is more extended and on a different continent. So, using travel agents for your family safaris in Tanzania can come in handy in many ways.
So, engage experienced travel agents who understand Tanzania and listen to their expert advice. They will help you have the best possible experience.
You'll get exclusive deals and expert advice on when and where to visit for your honeymoon or family safaris in Tanzania. That way, you can confidently travel there and have a memorable experience with your spouse or family.
Looking for more posts on Africa Start here:
We participate in the Amazon Services LLC Associates Program, an affiliate advertising program designed to provide a means for us to earn fees by linking to Amazon.com and affiliated sites.