When Do You Need A Travel Visa: The Complete Guide To Visas
When you need a travel visa, it's not an easy question; it's a complex one. And, there are so many sources on the internet that are not up to date or correct. Different country governments require that visitors for business, studies, or tourism obtain travel visas to travel to enter their county. These requirements consistently change, and unless you book your travel through a tour operator or travel agent, you must determine the visa requirements by country.
Figuring out the visa requirements by country can be a challenge. If you get it wrong, you will not be able to board your flight, which will be a costly mistake.
I recently returned from a trip planned to include Vietnam, Indonesia, Malaysia, and Cambodia. Part of my standard process is researching visa requirements by country and applying for the travel visa if required. I have a double challenge in traveling on a British Passport, and Brian goes on an American one. This means the visa requirements are different for both of us in each country. Of the four countries planned, the information I researched was correct for one location of the four counties. A first for me, and I'll share the impact of this below.
This recent experience fuelled my drive to find a one-stop-shop tool that will do all the work and determine when you need a travel visa, country requirements, and visa requirements by passport-type held – aka citizenship.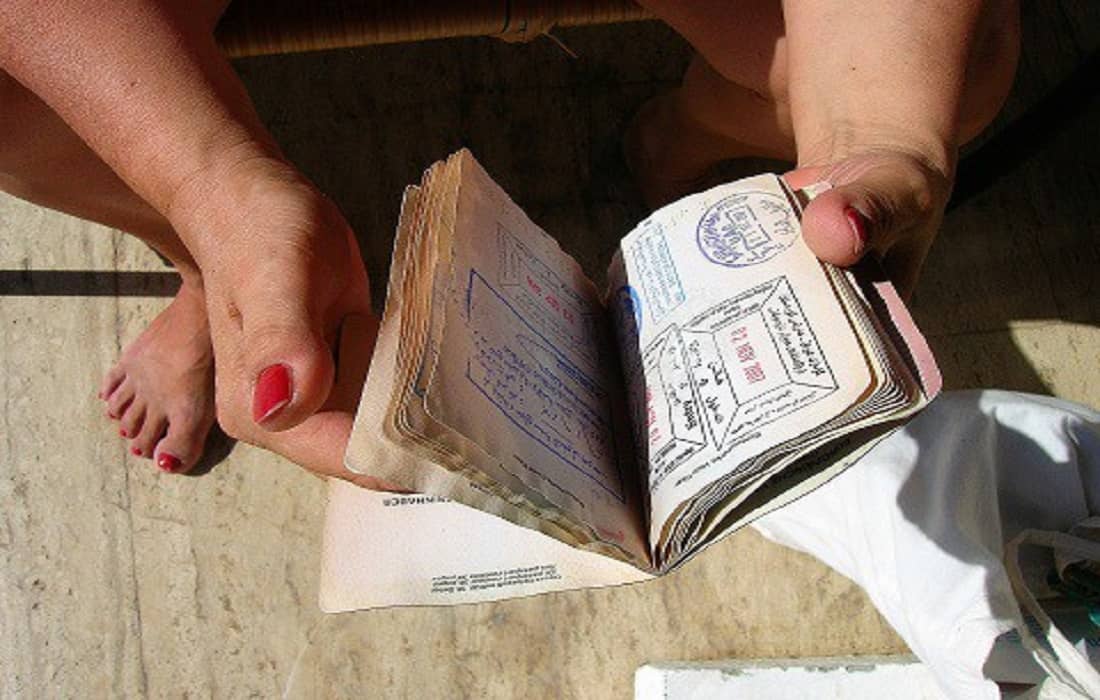 This post may contain affiliate links. Please read our disclosure and privacy policy for more information.
iVisa – The Complete Guide To Visa Requirements By Country
I'm familiar with some tools and services I've used before and researched many new tools. When you research travel visa tools or services, you will find that most of them will give you a long list of county requirements that you need to read. Few have an easy-to-use search portal.
Simply enter the country you are from (where your issued passport is from) and where you are going, then hit Apply Now. It's that easy.
What's cool about this tool beyond the convenience is that even if you still prefer to apply for a visa yourself, this tool will give you up-to-date and accurate visa requirements by country to citizenship.
If you decide that the visa process is overwhelming and you don't want to apply yourself, iVisa can process the visa for a nominal fee (typically between $20 and $35). iVisa's tool will also show you all the costs for self-application or application through them:
If you've ever used a visa or concierge service, you'll know that a $20 fee is ridiculously cheap. I paid $89 for service for Brian's visa for Brazil through Visa Express. We had to use a service for this one because the closest consulate was in Miami, and at the time, we could not apply online, and it had to be in person. Paying $89 for a service to handle it was better than a trip to Miami.
Now that I've given you the secret weapon, let's get into the details about what travel visas are, the different types of travel visas, and what happens when it goes wrong!
What is a Travel Visa?
A travel visa is a conditional and temporary authorization that a country grants to a foreigner planning to visit a country for any reason. All visas stipulate terms and conditions on length of stay, type of rest, and exit criteria. All visas are subject to inspection by an immigration official at the time of actual entry. It's important to note that the issuing country can revoke a travel visa at any time.
Types of Travel Visas
The Most Common Types of Travel Visas:
Tourist visa
Student visa
Business or work visa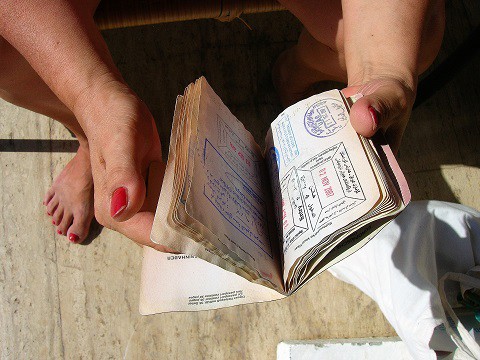 Less Common Types of Travel Visas:
Exchange visitor visa
Transit visa
Single and double-entry visas
Ship crew visa
Religious worker visa
Media or journalist visa
Visa on Arrival (VOP) or On-Arrival Travel Visas
This is the most confusing or complicated visa concept to research and comprehend. For example, the visa on arrival in Cambodia is implied. You land and apply for the visa there are then. Visa on arrival for Vietnam is not as indicated; you must apply first and be approved. Following this, you can then collect "upon" arrival.
Even if a country issues visas upon arrival, you must know if you must apply in advance. In the case of Vietnam, an American needs to have secured their visa before arrival.
Which Countries Require Travel Visas?
There are 196 counties worldwide; of those, only four are visa-free. Meaning that citizens of every country can enter without a travel visa. They are;
Federated States of Micronesia
Madagascar
Maldives
Seychelles
What this means is that the other 192 countries have visa requirements. These requirements vary based on your citizenship. Check here to determine if you need a travel visa:
When Do You Need To Apply for a Travel Visa?
In almost all cases, you must apply for a travel visa before your trip begins. The processing time for travel visas varies wildly from a few days to a couple of months. Ideally, you will determine the travel visa requirements before you book your flights. And this is an easy one to accomplish if you use iVisa.
If you decide not to use iVisa, you must visit the embassy or consulate of the country you plan to visit. This is a time-consuming process that is not foolproof. For example, when you search for Vietnam visas, most results are visa service sites and not the embassy or consulate for Vietnam. I've found this to be the case for many countries.
Travel visas are not guaranteed; in some cases, they are not granted electronically. Some Embassies may ask you to come in for an interview. Other times, they may require more documentation. Lastly, any fees you pay are nonrefundable regardless of whether they are approved or not.
What is Required for a Travel Visa?
All countries have different requirements, but almost all require that you have six months left on your passport post-travel date and two free pages within your passport.
Here are some other things that may be required:
Passport photographs
Vaccination documentation
Proof of funds
Onward travel or exit flight documentation
Evidence of where you are staying while in the country
A copy of your medical insurance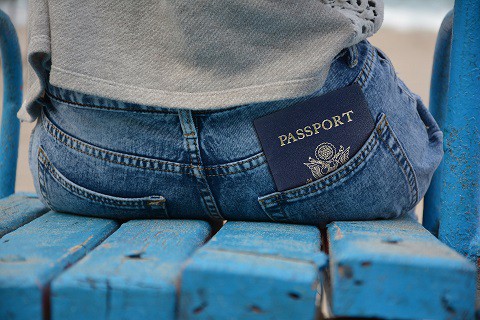 What Happens When You Get it Wrong?
There are essentially two things that can happen:
The airline will deny you boarding
You somehow get on the plane and are denied entry to the county
I don't know which is worse, but I've experienced number one firsthand.
My Personal Experience with Travel Visas:
Except for Brazil, I have applied for all our visas embassy by the embassy. Recently, this has included Australia, Argentina, and Cuba.
The trip I just returned from included Vietnam, Indonesia, Malaysia, and Cambodia. Vietnam was our first leg, and it was not meant to be.
Vietnam
The research said not needed for a UK passport and, upon arrival for, a US passport.
Reality: The US passport is only "upon arrival" if you have applied in advance and been approved.
As a result, we did not travel to Vietnam. We adjusted our plan to go directly to Bali, which was destination two. A situation that might freak some people out. I'll admit that being hit with this as you check in is a nightmare. It took some on-the-spot creative planning that is not for the faint of heart. In addition to getting a new flight route sorted out quickly, I had to cancel the hotel in Vietnam and book a new hotel for the additional time in Bali.
I think this was meant to be. I'm a massive believer in fate; we were not destined to be in Vietnam this year. Plus, this gave us eleven nights in Bali vs. six, which was fabulous. We explored three regions and had plenty of relaxation. However, this could have been avoided if I had used iVisa:
Indonesia – Bali
The research said visa on arrival and $25 for all passports.
Reality: 30-day visa granted on-site – free – zero cost.
Cambodia – Siem Reap
The research said visa on arrival, $30 for all passports, and two passport photos required.
Reality: visa on arrival, $30 for all passports, and no passport photos needed; they take the pictures on site.
Malaysia – Singapore
The research said visa granted on-site – free – zero cost.
Reality: visa granted on-site – free – zero cost.
In short, Malaysia- Singapore was the only one that was 100% correct.
So Why Use iVisa to Get Your Travel Visa?
If my recent Vietnam blunder did not convince you, here are some other reasons that should:
Your time is valuable, and iVisa's information is free to you. You are only charged a service fee if you use their service to obtain a travel visa.
Their costs are the lowest in the industry.
Visa specialists are available 24/7.
Easy, user-friendly application process. Usually, 100% online, always with clear instructions.
Much less complicated than dealing with the embassy.
World-class data centers and state-of-the-art methods for securing accounts and user data.
Your credit card will never be exposed to government websites.
Less chance of rejection. Holding years of experience, the iVisa team of immigration experts reviews all of your documentation before submission to respective governments.
Looking for more Travel Hacks? Start here:
We participate in the Amazon Services LLC Associates Program, an affiliate advertising program designed to provide a means for us to earn fees by linking to Amazon.com and affiliated sites.
Subscribe to our newsletter and get the best travel tips and inspirational stories delivered monthly. No spam, no sales pitches – TRAVEL!
Brit On The Move™ Travel Resources
Ready to book your next trip? Use these resources that work:
Need more help planning your trip? Check out our Resources Page, highlighting the great companies we trust when traveling.