Most travelers that visit Norway start with the capital, and commonly people choose Oslo to Bergen by train – The Bergen Line. In any other country, the Bergensbanen, or Bergen Line, would be considered a world wonder. This route connects Norway's two most important cities.
Technically you could drive from Oslo to Bergen. You'll need a rental car and be ready to drive 288 miles, which will take a minimum of 7 hours. Once you start heading through the terrain, it can be treacherous. If you travel to Norway in the winter, you will also have darkness to deal with. It's pitch black by 5 pm. I would not recommend that you drive from Oslo to Bergen. The thought of it gives me flashbacks to driving in Iceland.
You can also fly from Oslo to Bergen. Flying takes an hour and costs approximately $100. Or, you can take the train from Oslo to Bergen.
Having researched the three options, I read several reviews stating that Oslo to Bergen by train is the most beautiful train ride in Europe. This alone enticed me to take the train. I wanted to see the remote areas and why this journey gets so hyped.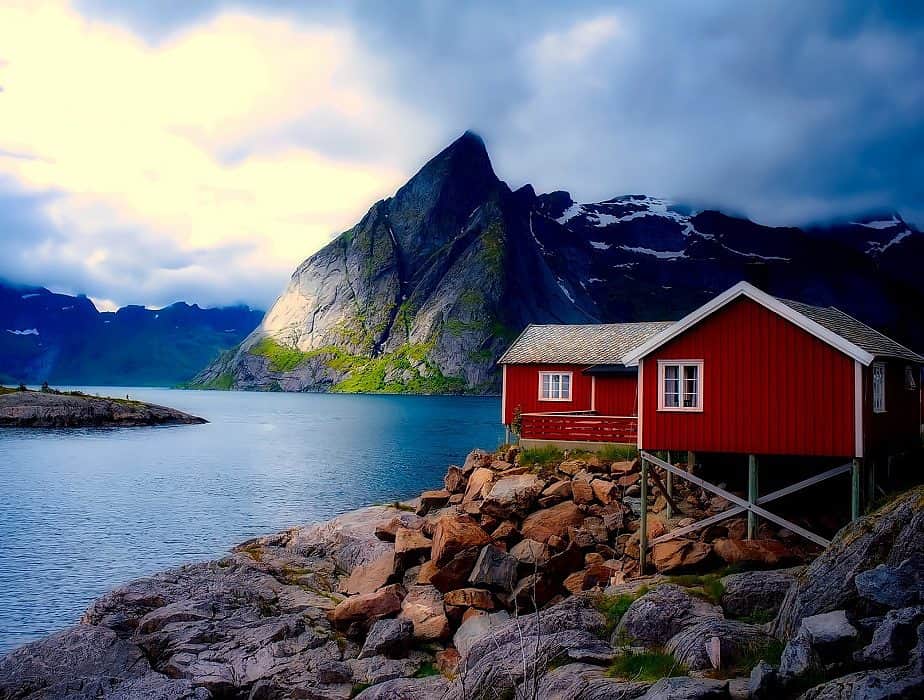 This post may contain affiliate links. Please read our disclosure and privacy policy for more information.
About The Bergen Line (Bergensbanen)
Over 308 miles, the Bergensbanen crosses some of Europe's most inhospitable terrain in six and a half hours. Considering that it climbs to 1200 meters, it was not easy to build the railway between 1875 and 1909. Winter storms had to be negotiated, more than 180 tunnels had to be carved out of the gneiss, and funding for what appeared to be an impossible project had to be secured. We should be grateful to the engineers and navvies who worked on the project to find a solution.
If you want to experience Norway best, take a train ride. The Oslo to Bergen train trip, which takes about 7 hours, offers you one-of-a-kind views of Norway along the way. Oslo-Bergen Railway is known for its scenic beauty; villages, fjords, rivers, and the picturesque Norwegian countryside are just some of the things you get to see as you travel.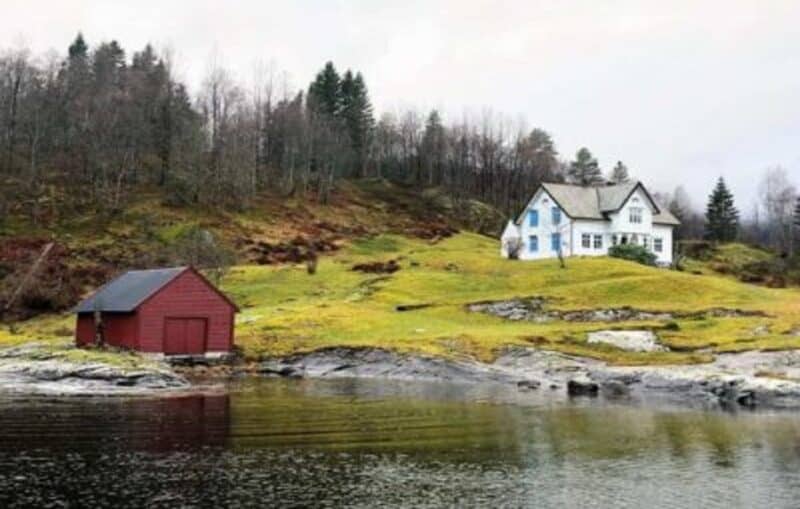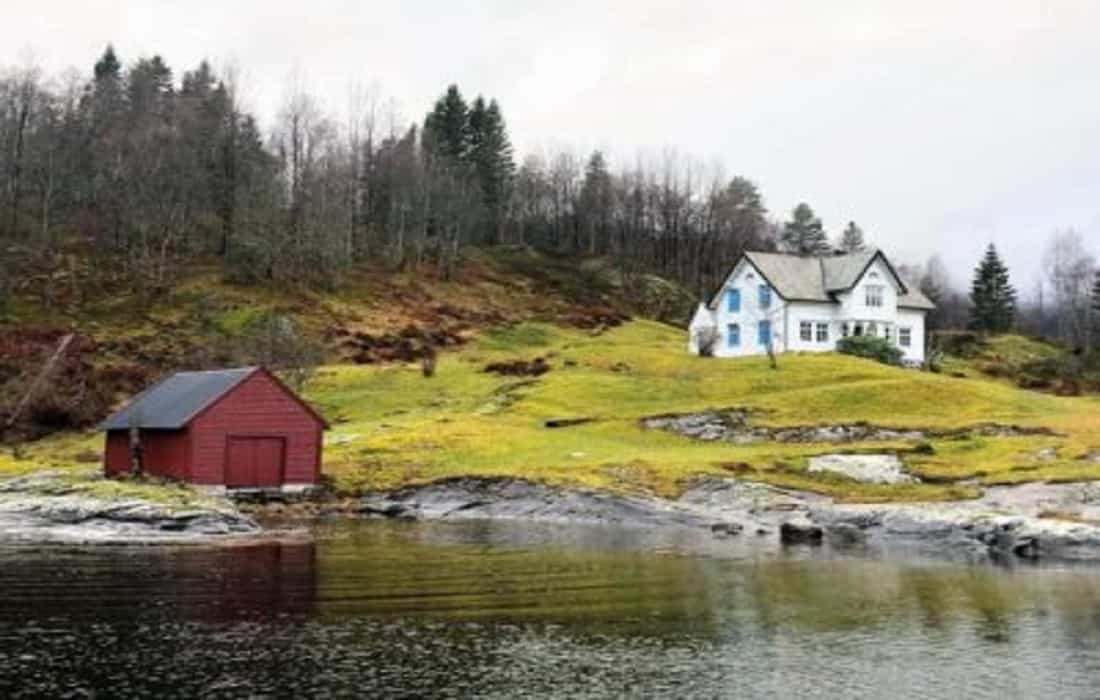 NSB, the Norwegian National Railways, operates well-equipped, safe, and comfortable trains between cities. The trains depart from the center of Oslo (Oslo S Station) and arrive in the heart of Bergen (at Bergen Central Station), making it easy to reach both stations using public transportation and to navigate the city once you arrive.
There is no better way to see the beauty of Europe than on a journey along the Bergen Line. On its way to Europe's largest high mountain plateau, the Hardangervidda plateau, the road crosses the Hardangervidda National Park.
What Is Bergen Norway Known For?
Bergen, Norway, is known for a variety of things. Some of the most notable things the city is famous for include:
Fjords: Bergen is situated on the west coast of Norway, surrounded by stunning fjords, making it one of the most popular tourist destinations for those seeking natural beauty.
UNESCO World Heritage Site: Bergen's historic wharf, known as Bryggen, is a UNESCO World Heritage Site and a popular attraction in the city.
Cultural Heritage: Bergen is known for its rich cultural heritage, with several museums, galleries, and theaters showcasing the city's history and traditions.
Music Scene: Bergen has a thriving music scene and is home to several music festivals throughout the year, including the Bergen International Festival.
Cuisine: Bergen is known for its seafood cuisine, with various restaurants serving fresh, local fish dishes.
Rain: Bergen is also known for its rainy weather, earning it the nickname "The City of Rain." However, despite the rain, the city's natural beauty still attracts many visitors yearly.
Oslo to Bergen Train Logistics
If you are planning to take the Bergen Line (Bergensbanen), here's what you need to know:
One way costs around $46 per person, but we booked way ahead.
Buy your tickets online in advance.
Save some money and skip the NSB Komfort upgrade. It's about $11 per person extra, and you are paying for tea, coffee, and newspapers.
Make sure you print your tickets or have your booking code, or you'll be buying new tickets.
You will join the train in the city center at Oslo S (Oslo Central Station).
It's a 7-hour train ride but the most comfortable one ever.
There are multiple luggage compartments in each cabin.
You don't need any cash; they accept credit cards.
Be mindful of the daylight hours. For example, if traveling in winter, you don't want to depart any later than noon. It would be pointless without daylight.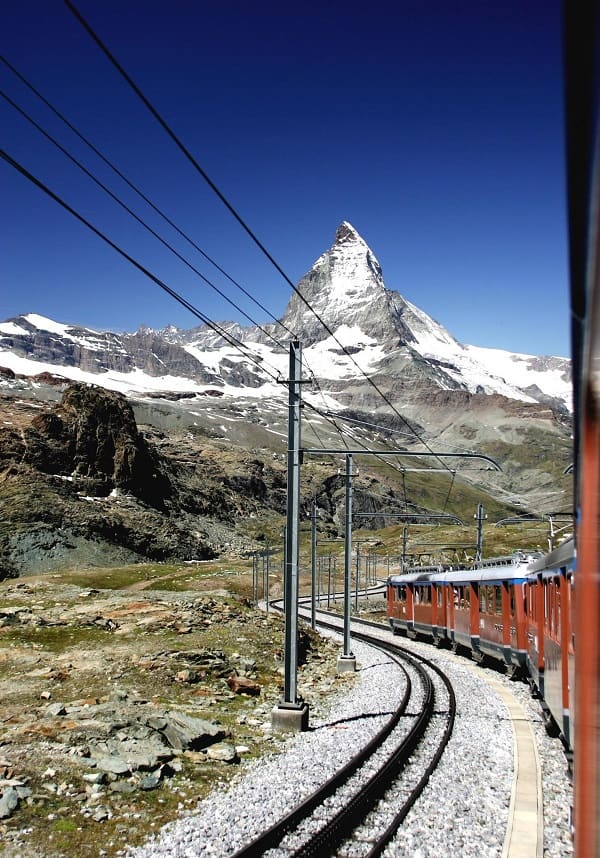 How Do I Get Tickets?
The primary train operator in Norway, Vy, offers tickets for purchase up to 90 days in advance. It is wise to book tickets in advance, especially during holidays and busy periods. Tickets can also be purchased at Oslo S (Central Station) or Bergen Station.
The Cabins On The Oslo to Bergen Train
I had read that it was worth splurging on the premium cabin (NSB Komfort). We upgraded but ended up in the wrong seats. Unbeknownst to us, the same seat numbering applies to all cabins. We did not realize this until the conductor told us we were in the wrong cabin. You would never know because the economy section is immaculate! We looked at the premium cabin. Sure, the seats are slightly more prominent, but it was packed. We would have had to share a quad – no, thanks! Lucky for us, the conductor suggested we move to the rear cabin with open quads and no sprogs! Speaking of sprogs, there is a sprog cabin. Yep, you read that right. The sprog cabin has a playroom and a TV!
Regular Cabin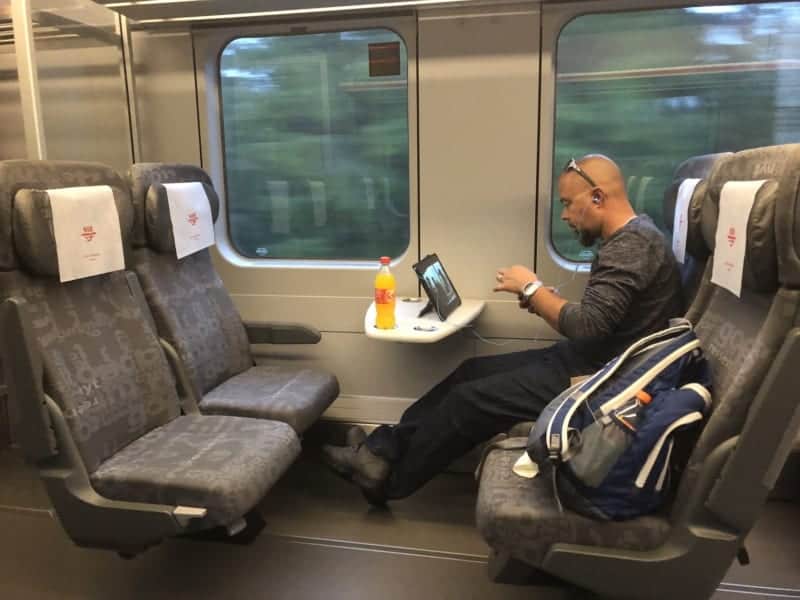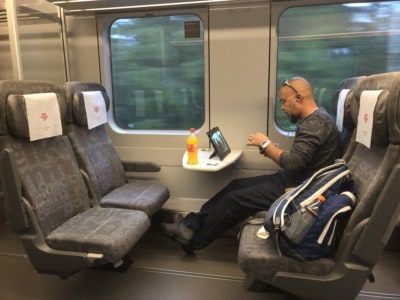 Komfort Cabin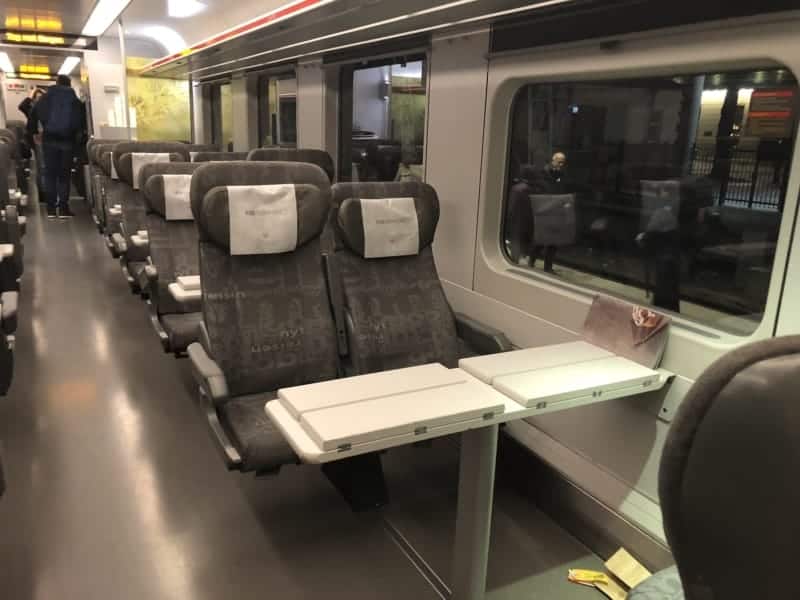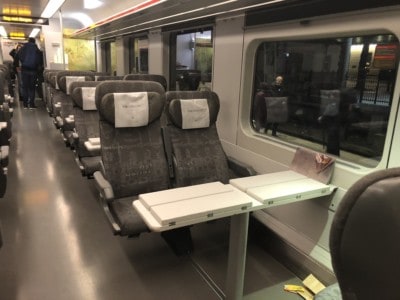 Sprog Cabin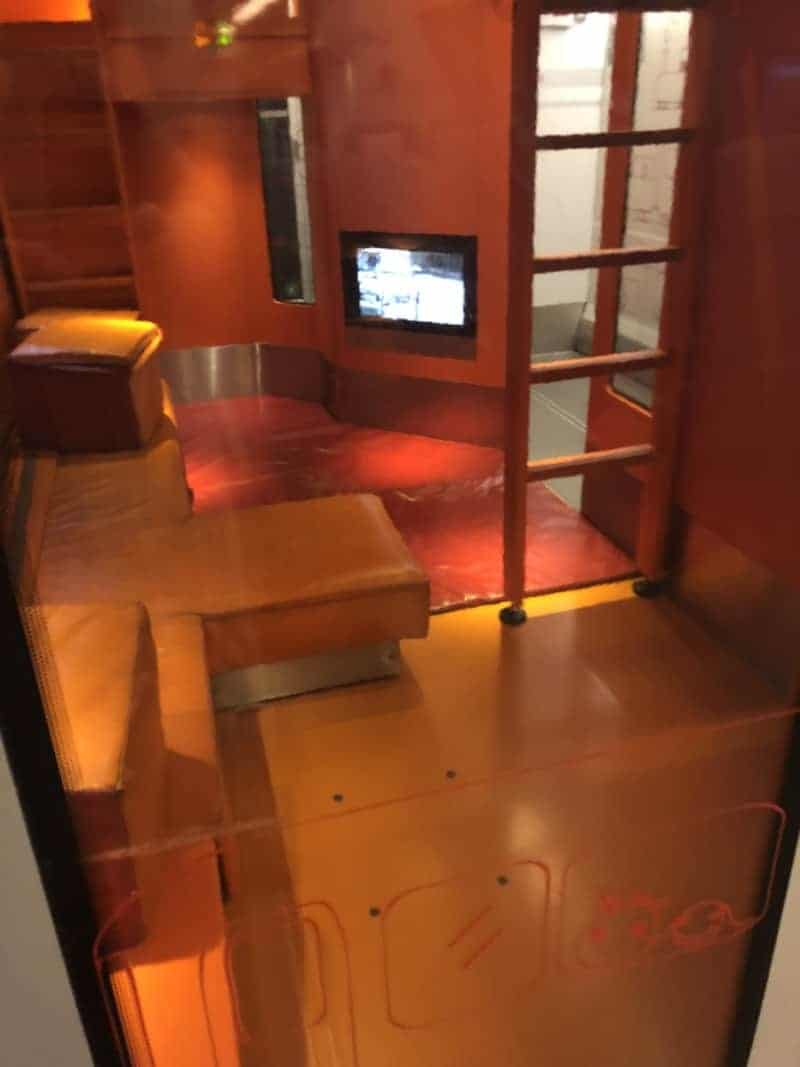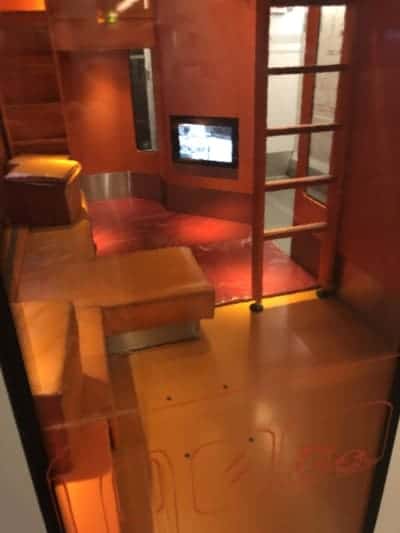 Seats On The Bergen Line
The seats are beyond comfortable and recline almost halfway back — plenty of leg space and tons of overhead storage for luggage. All seats have power outlets, you need a power adapter, and you are all set. The quad seating has a table, and all seats have a footrest. The seats also have comfy headrests.
The New PlusNight Lie-flat Seats
You will enjoy privacy from your fellow passengers due to your single seat's angled position and a wraparound seat shell. Just lay your seat completely flat when you're ready to turn in after reading a book or watching a movie.
Every seat features an exclusive privacy pod, a small table, a reading lamp, and a USB charger.
Seats are the following dimensions when laid completely flat: length 203 cm. The width at the shoulder is 65 cm, and the chair is 81 cm at its widest.
A free night-time amenity pack, including a simple blanket, earplugs, and eye mask, is available in your carriage.
Bathrooms On The Bergen Line
I don't even know where to start with this one. You all know I have a thing for bathrooms! I am still shocked over how modern, roomy, and, most importantly, clean the bathrooms were—ventilated with built-in hand dryers.
They have purse hooks and all like something from the future. The bathroom on the train was better than the average public restroom in the US. Something that made me belly laugh is a young Indian family had the same reaction. They said, "wow, it's so clean." Unless you've ridden a train in India, you won't get the humor in that. Comparing the two would be like comparing apples and oranges.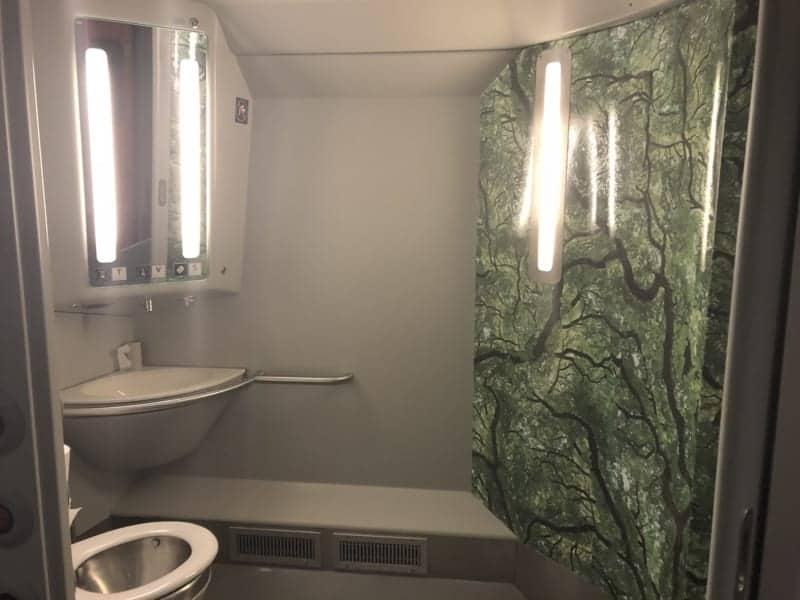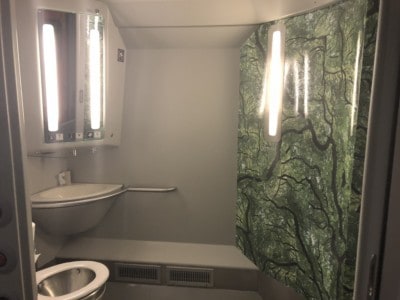 The Café On The Bergen Line
The train has a fantastic café. You can dine in or take out. The café has a full menu. You can order a cooked meal or pick up a sandwich. There are also fresh baked goods, fruit, and many drinks choices. You can also order beer or wine, which must be consumed inside the café.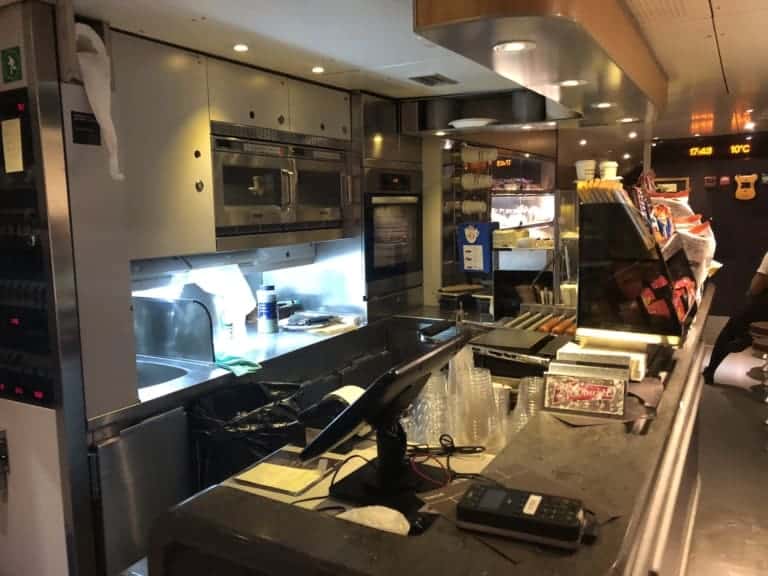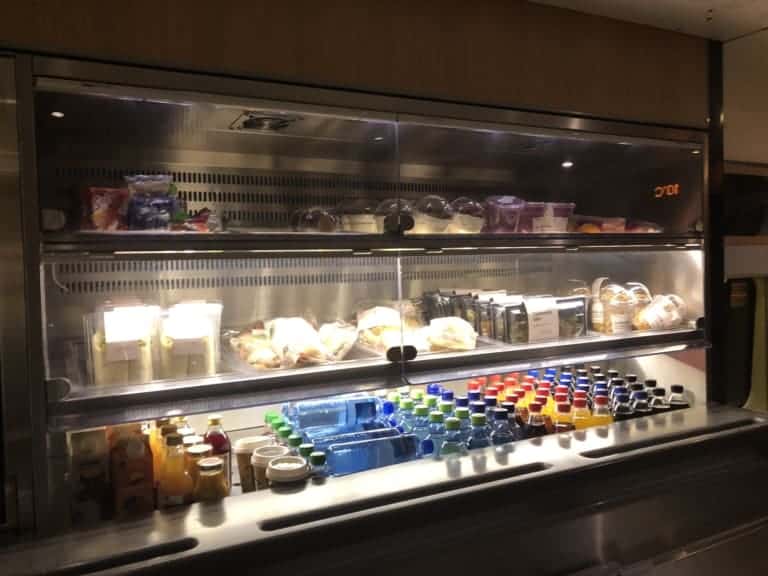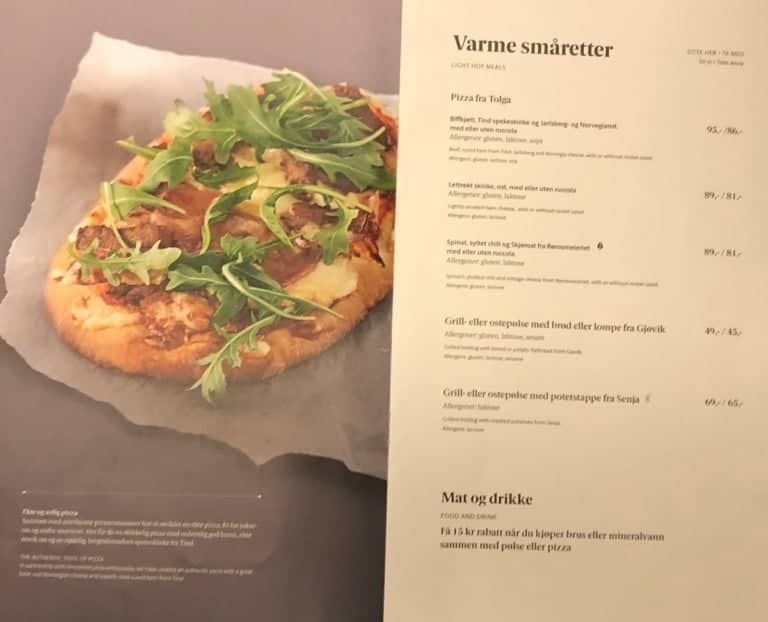 The Scenery During The Oslo to Bergen Train Ride
While beautiful, I don't know if we needed seven hours of it. I also can't say it was a must. All in all, I was more impressed with the train than the actual scenery.
I did see the fjords and all the lone homes dotting the landscape. And I don't have a frame of reference to compare to. Perhaps if I had experienced more train rides throughout Europe, I would have had a different take.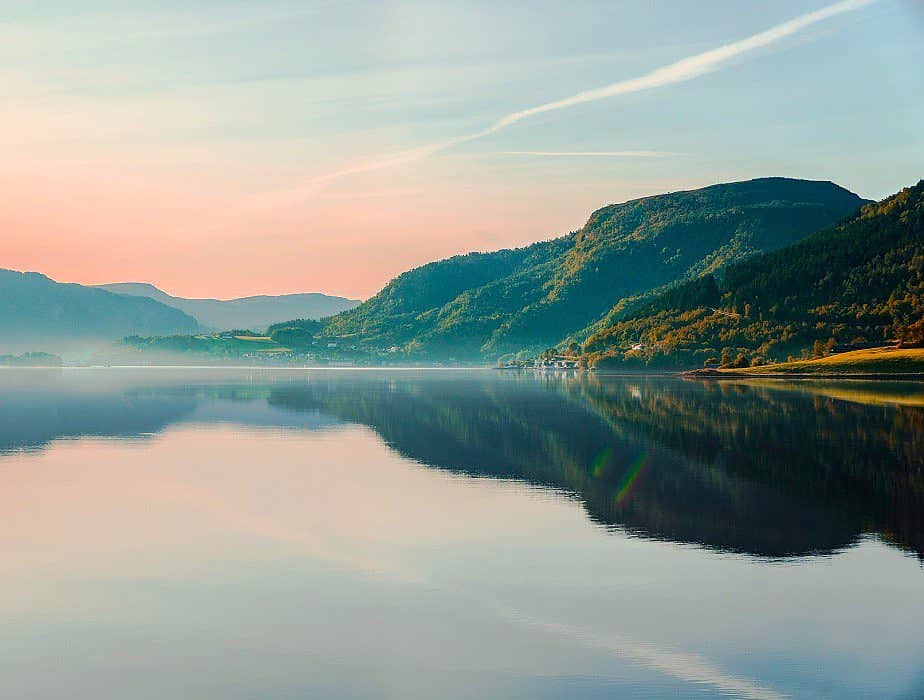 FAQs
Is the train ride from Oslo to Bergen worth it?
Yes, the train ride from Oslo to Bergen is often considered one of the most beautiful train journeys in the world, and it's worth it. The 7-hour journey takes you through the stunning landscape of Norway, including the scenic mountains and fjords of western Norway. The train journey offers breathtaking views of the surrounding scenery and the chance to experience the rugged beauty of Norway up close. If you have time, I would recommend taking this train ride.
How much is the train ride from Oslo to Bergen?
Tickets range from approx Nkr300 (off-peak and non-busy season) to Nkr1000.
Is there a high-speed train from Oslo to Bergen?
No, there is no high-speed train from Oslo to Bergen. The most convenient and quickest way to travel from Oslo to Bergen is by taking a flight, which takes about 1 hour. Another option is to take the scenic train journey on the Bergen Railway, which takes about 7 hours and offers stunning views of the Norwegian countryside.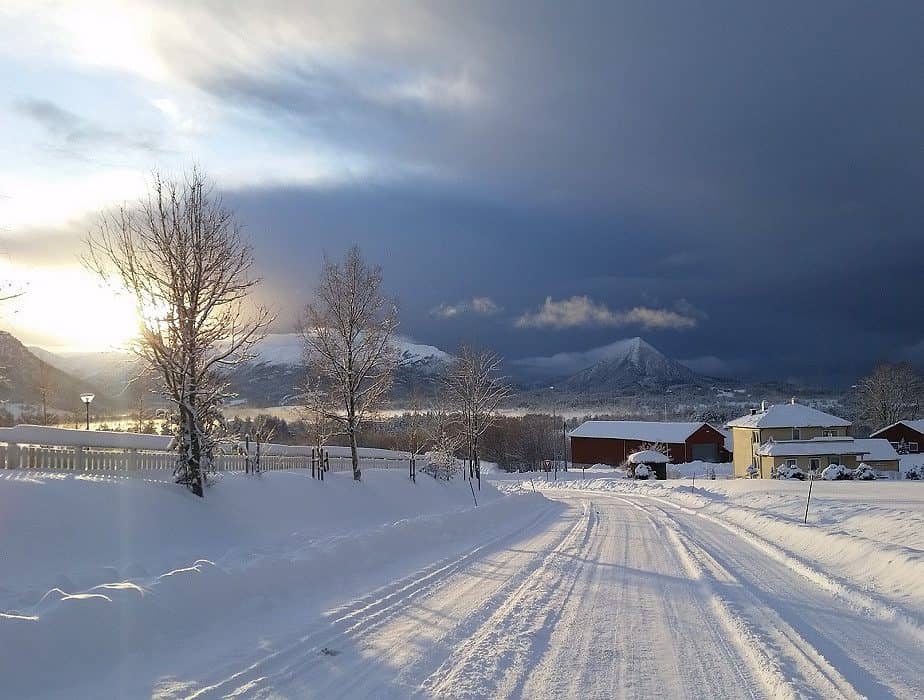 Where to check the detailed timetable for the train from Oslo to Bergen?
You can check the detailed timetable for the train from Oslo to Bergen on the website of the Norwegian railway company, Vy (previously known as Vy Tog or NSB). On their website, you can find up-to-date information on departure and arrival times, ticket prices, and train schedules. You can also use their website to purchase tickets or make a reservation.
How do I buy a minipris ticket?
Minipris tickets are discounted, cheap fares in advance, but these often sell out quickly. The cheapest ticket is now listed first on the official website's fares page, so you'll see it there if it's available.
How many trains run from Oslo to Bergen per day?
Three daily train runs from Oslo S to Bergen, leaving the station at 8.30 am, midday, and 3.45 pm. During the reverse route from Bergen to Oslo S, four trains leave each day at roughly 8 am, noon, 4 pm, and 11 pm. You can find the most up-to-date train times on the Vy website.
Which side of the train is best to sit on?
That's a tough one! There is no better way to enjoy the scenery than from either side of the train, and whichever side you choose, you won't be disappointed.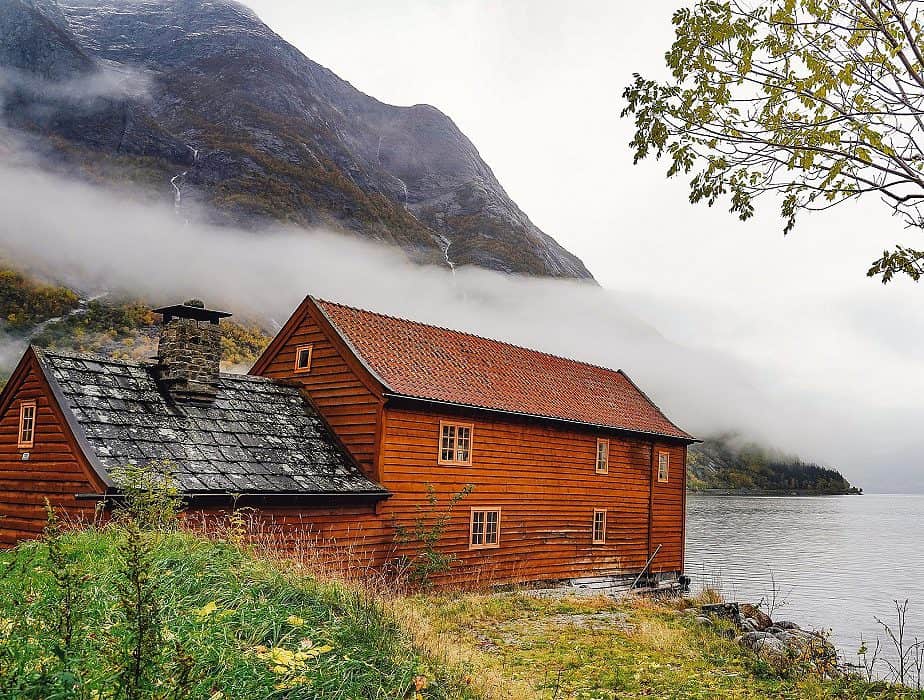 There is consensus, however, that sitting on the left side of the train (facing south) provides mildly better views (rows are arranged in fours, with two seats on each side of the carriage).
Most of us only travel one way, so who knows? If you've done both, I'd love to hear what you think is the "best side."
Closing Thoughts
I would have regretted it if we had not taken the train. It appealed to me on many levels, the experience being the main lure. Overall, I enjoyed the ride and loved the train. If all public transportation were like this, I would never drive again. Would I do it again? No, but that's easy to say now that I have done it. Do I regret doing it? No!
Looking for more posts to inspire you? Start here:
We participate in the Amazon Services LLC Associates Program, an affiliate advertising program designed to provide a means for us to earn fees by linking to Amazon.com and affiliated sites.
Brit On The Move™ Travel Resources
Ready to book your next trip? Use these resources that work:
Need more help planning your trip? Check out our Resources Page, highlighting the great companies we trust when traveling.