Free things to do in Orlando are not hard to find!  Here are tons of FREE things to do in Orlando at Christmas to get you into the mood without spending any money!
This post may contain affiliate links. Please read our disclosure and privacy policy for more information.
Here Are 50 Free Things to do in Orlando at Christmas
This free community event features community performance, pictures with Santa, bounce park, real snow, vendors, and train rides. All folded by fireworks! Avalon Aglow is on the first Saturday of December.
Winter Park hosts some of the best free things in Orlando at Christmas. Even if you don't attend an event at Winter Park, a stroll down Park Avenue is enough to capture the essence of Christmas. All the store windows are decorated, much like New York. The streets are all decorated, and there is a lovely tree.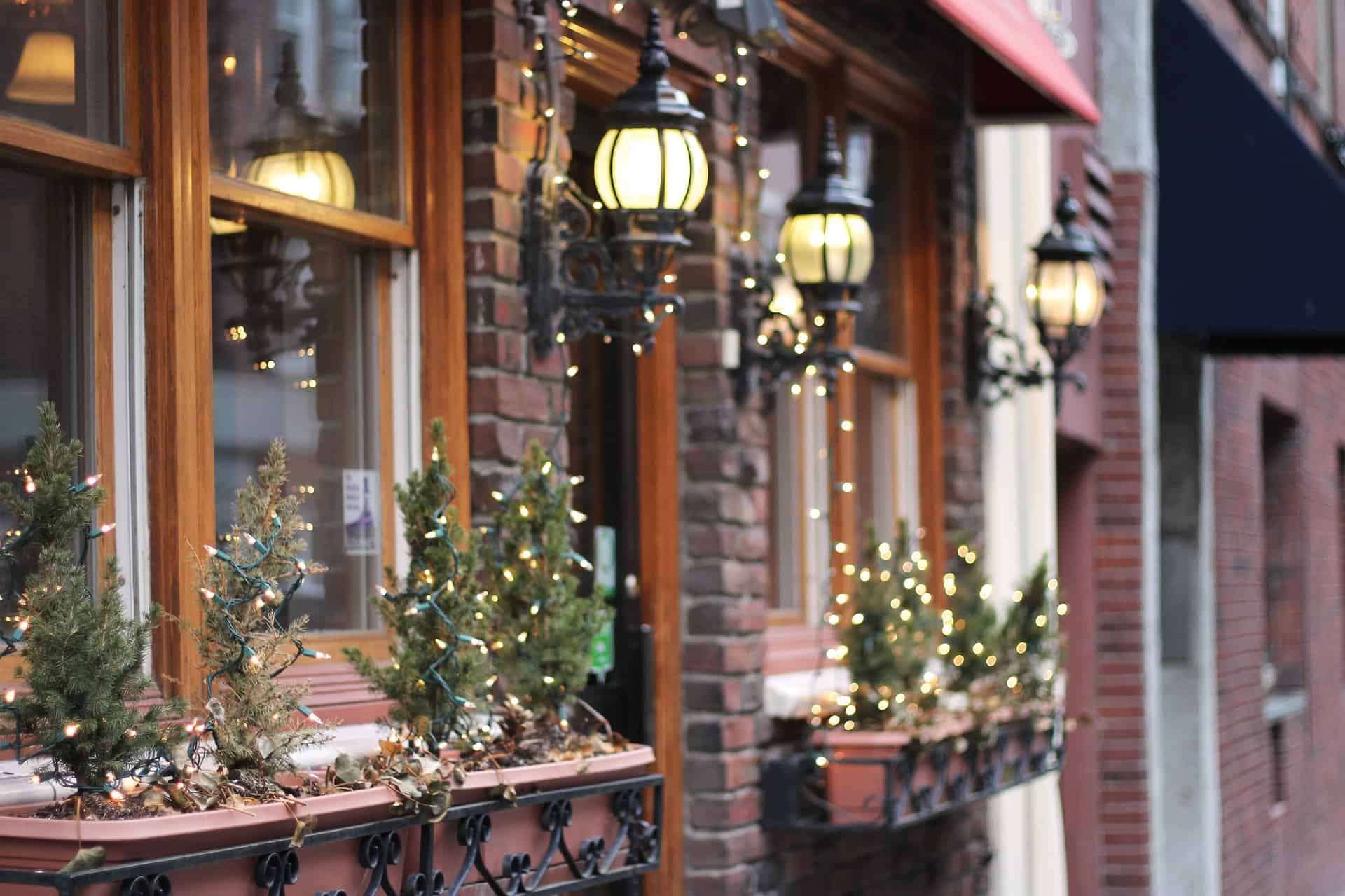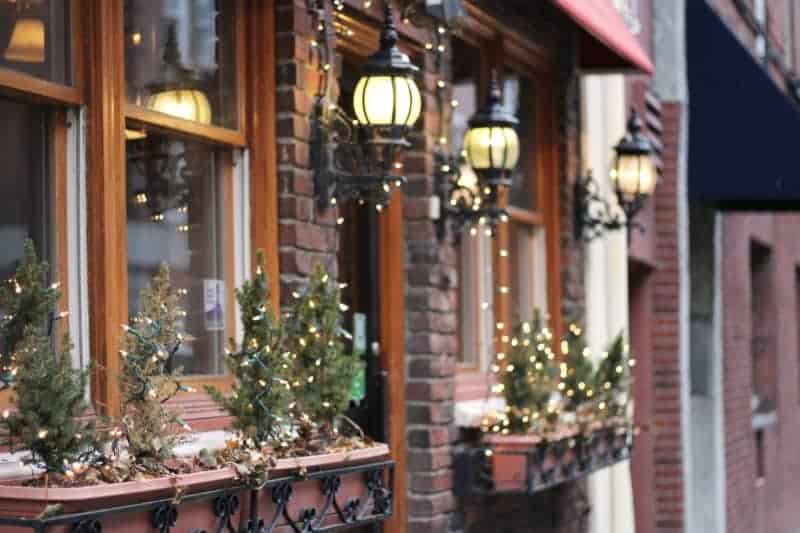 A free play, the Story of Scrooge, is coming to Central Florida for one night only on Friday, December 20, 2019, at 7:00 pm! Where? At Willow Creek Church in Winter Springs!
Downtown is packed with free things to do in Orlando at Christmas!
Annual Holiday Concert at Lake Eola
Presented by News 6 and featuring the Florida Symphony Youth Orchestra. A free event, but you are encouraged to bring a new, unwrapped toy to donate. This event is on the first Saturday of December.
City of Orlando Christmas Tree
View the 72-foot Christmas tree at Lake Eola Park in downtown in Orlando at Christmas. The tree is lit in November, and there is a lighting event. Regardless, you can view the tree anytime. There is a daily show near the Amphitheater where the tree comes to life with music! It runs hourly at starting at 5:45 pm through 9:45 pm.
Deck the Downtown
Get festive this holiday season by participating in "Deck the Downtown"! December 1 – 31, Downtown Orlando will be "decked-out" in festive lights and window decorations. A map will guide residents and guests as they walk the streets of Downtown, enjoying the creativity and holiday spirit of each of the participating business locations.
Holiday Movies at Lake Eola Park
Grab the kids and drink of your choice and head downtown to watch a Christmas movie. Movies start at 7:00 pm. For dates and what's showing see here: Holiday Movie at Lake Eola Park
The Nutcracker, performed by the Russian Ballet Orlando
Celebrate the holiday season with The Nutcracker, featuring unforgettable characters, dazzling costumes, onstage blizzards, timeless choreography and Tchaikovsky's extraordinary arrangement performed live by the Russian Ballet Orlando. December 21st, 7:30 pm Amphitheater at Lake Eola Park
Santa Claus at the Eola House. 
Santa will be available Friday – Sunday from December 6th – December 22nd  at the below times:
Friday and Saturday: 4:30pm – 9:00pm
Sunday: 5:00pm – 8:00pm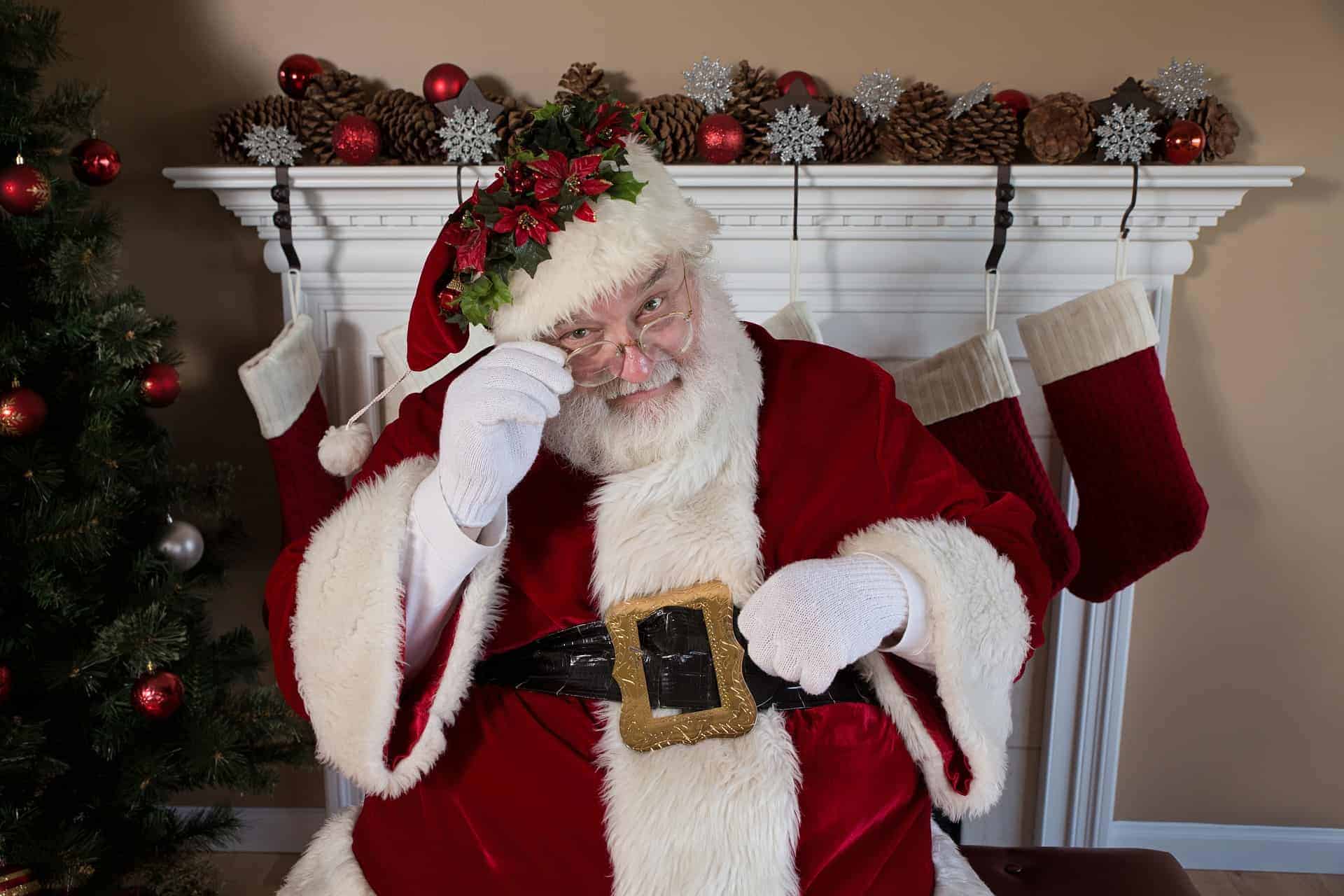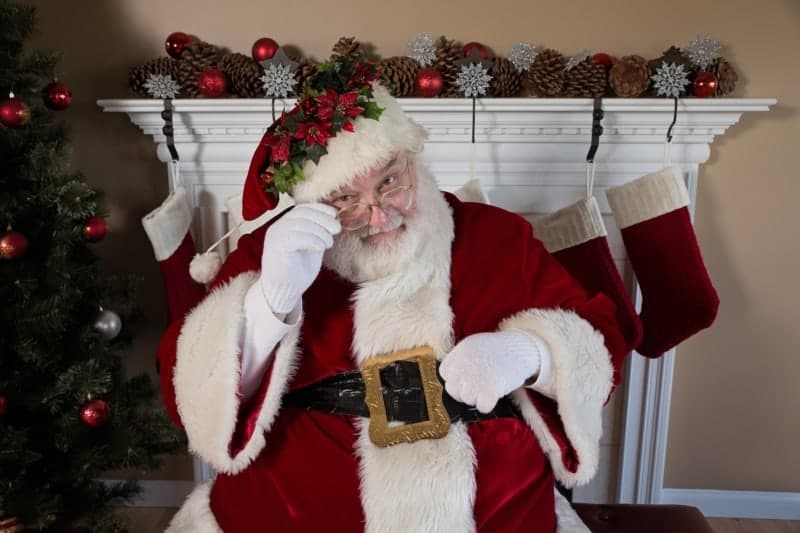 A favorite for me. Not only are the decorations out of this world, but Gaylord Palms hosts Ice. Ice is not free, but we have been several times and find ourselves wandering around the atrium gawking at the decorations. The variety of Christmas trees alone makes a visit here worthwhile. Some of the trees are stacks of Poinsettias and some traditional art. If you are planning a Christmas dinner or just a dinner night, Gaylord Palms is an excellent choice over the holidays.
Personally, Gaylord Palms is one of my favorite free things to do in Orlando at Christmas!
Cirque Dreams Unwrapped Stage Show
Bedazzled by an array of seasonal characters brought to life in a dreamscape of imaginative costumes and creativity in Florida.
November 25, 2019 – January 5, 2020. Free seats are first to come, first served. We've been to Gaylord Palms many times. Don't buy a place to watch the shows or hang out. Even if you are standing, you will see the show. Grab a drink and enjoy a magical night.
Believe it or not, there is an endless amount of free Christmas activity at Disney. Sure, you can't get in the parks for free, but that does not mean you can't enjoy and participate in the festivities.
Disney Springs: Disney Springs might be the most festive of all the Disney resorts. Walk around Disney Springs and take in all the decorations.
Christmas Tree Trail: From November 8, 2019, through January 6, 2020, discover 27-holiday trees—each inspired by a Disney character or theme.
Beach & Yacht Club: Go here to see the chocolate gingerbread carousel. A real working gingerbread merry-go-round with almost life-size horses. Each pony has a name and theme, and the details are amazing. It is worth making a trip to the resort to see this fantastic creation.
Wilderness Lodge: Relax and sit in the rocking chairs in front of the massive fireplace with a drink in front of the fantastic (and massive) fireplace at The Wilderness Lodge
Grand Floridian Gingerbread House Display: The iconic Grand Floridian Gingerbread House celebrates its 21st anniversary this year! This life-size gingerbread house is in the resort lobby throughout the holiday season. Featuring hidden Mickey's, gingerbread shingles, and more, this 14-foot tall display houses a sweet little shop selling freshly baked house-made items.
Note: Parking at the Walt Disney World Resort hotels is for the exclusive use of guests that are staying, but you can take a bus to any of the resorts from Disney Springs.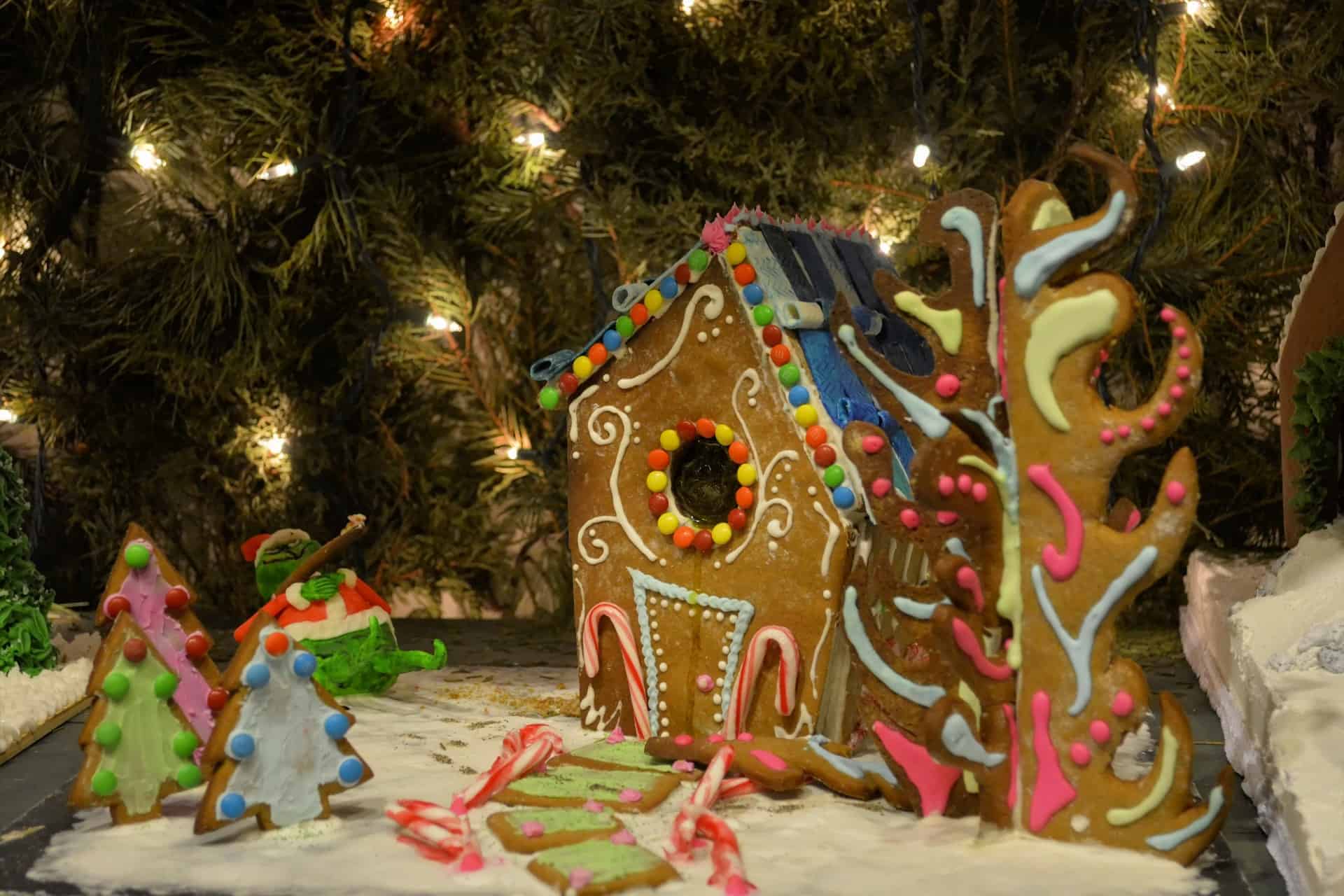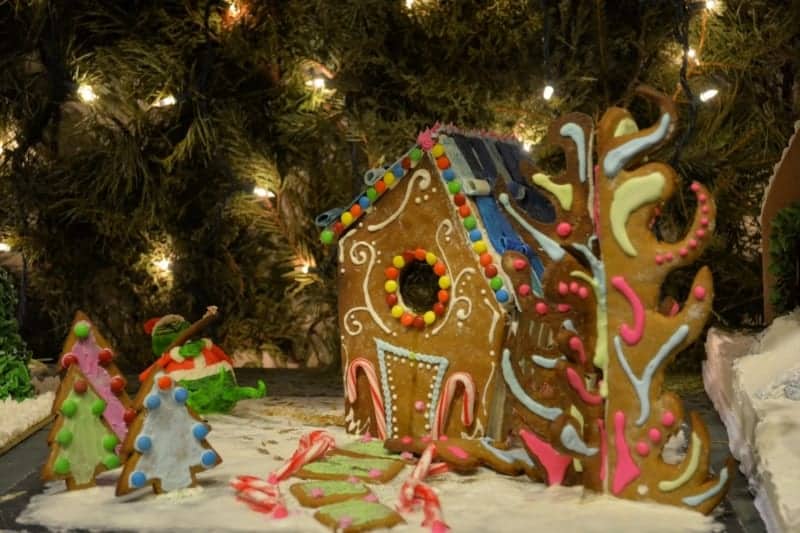 Holiday Fountain Show: Always a crowd favorite, the Plaza fountain features exclusive shows with dancing water and dazzling lights choreographed to classic holiday tunes. Performances run nightly at 6, 7, 8, and 9 p.m. November 28, 2019 - December 31, 2019.
Light Up the Holidays: The City of Altamonte Springs, Duke Energy, and Magic 107.7 Light-up Cranes Roost Park with fireworks, Santa and Mrs. Claus, train rides, holiday performances and more. The fireworks go off between 6:30 and 7 p.m. December 2nd, 2019
Holiday Light Displays: Enjoy over 200,000 lights on more than 100-holiday displays powered by Duke Energy. The highlight in the park is the 60-foot tall Christmas tree with more than 8,000 energy-efficient LED lights, 2,600 ornaments, and over one mile of garland. The lights get turned on each night at dusk.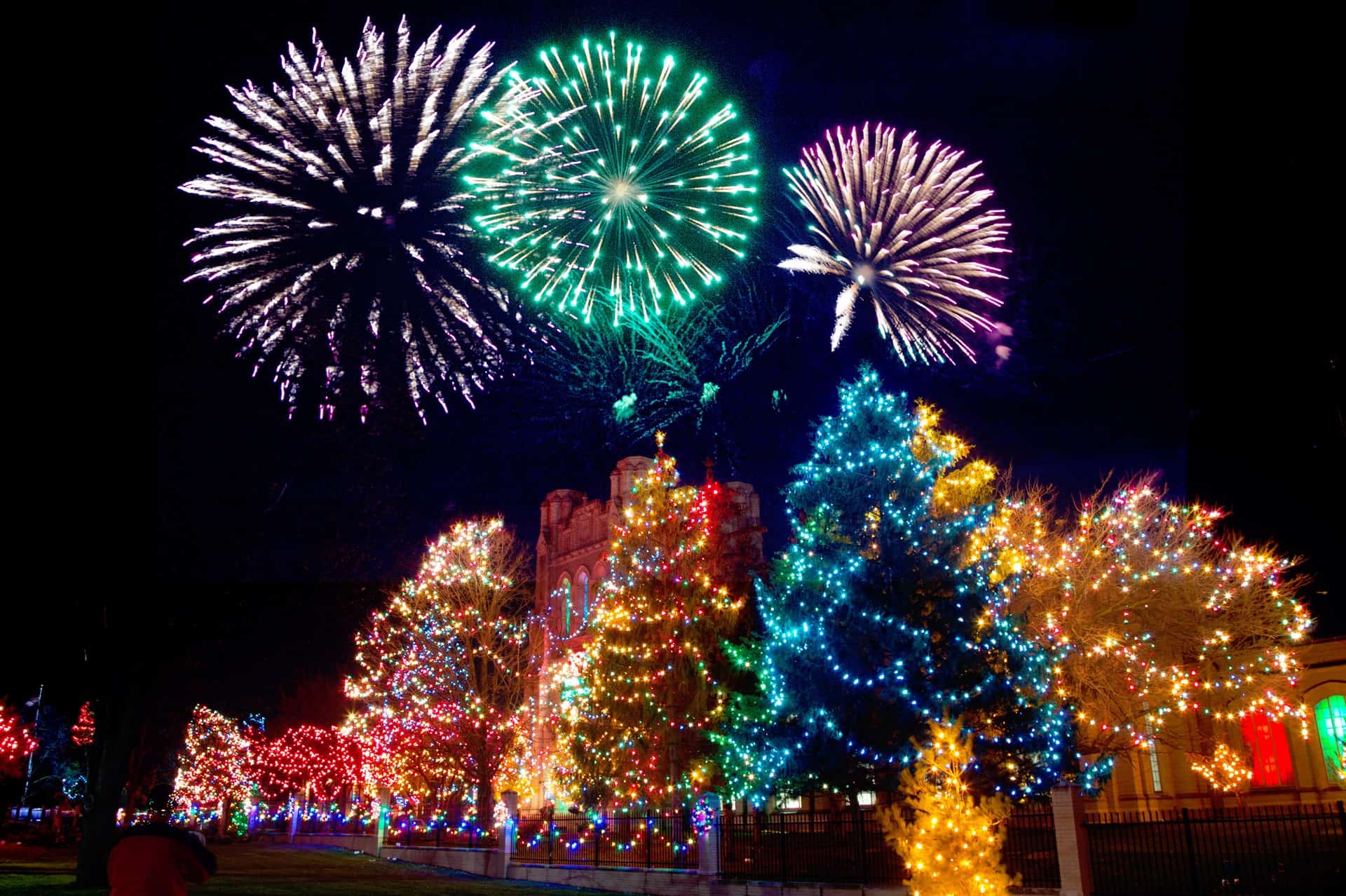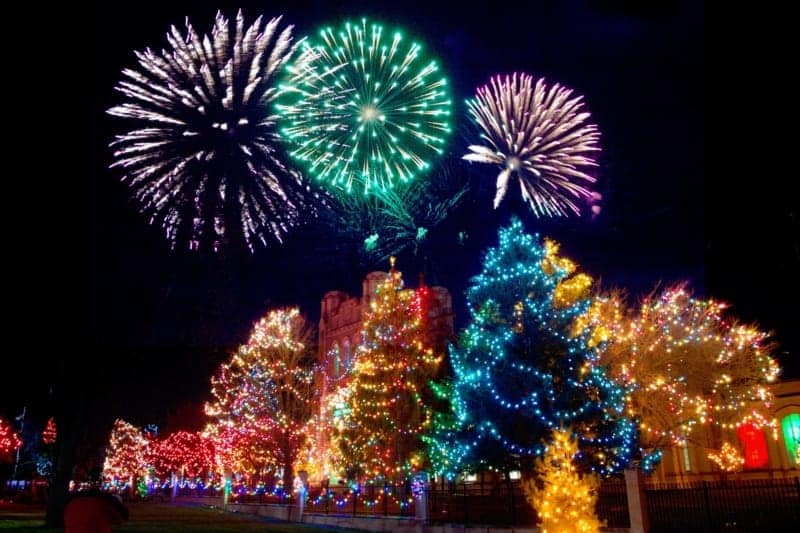 Now Snowing, Central Florida's original and premier "Snowing" event, offers one of the area's only synthetic ice rinks, individual community performances by some of the area's top young talent, and special concert events throughout the season. Now Snowing is a month-long Winter Wonderland Spectacular featuring strolling Charles Dickens style Carolers, photos with Santa, horse-drawn carriage rides, ice skating, train rides, and nightly snowfall at 6:00, 7:00, 8:00 and 9:00 pm. It's a real throwback to the traditional family-style holiday.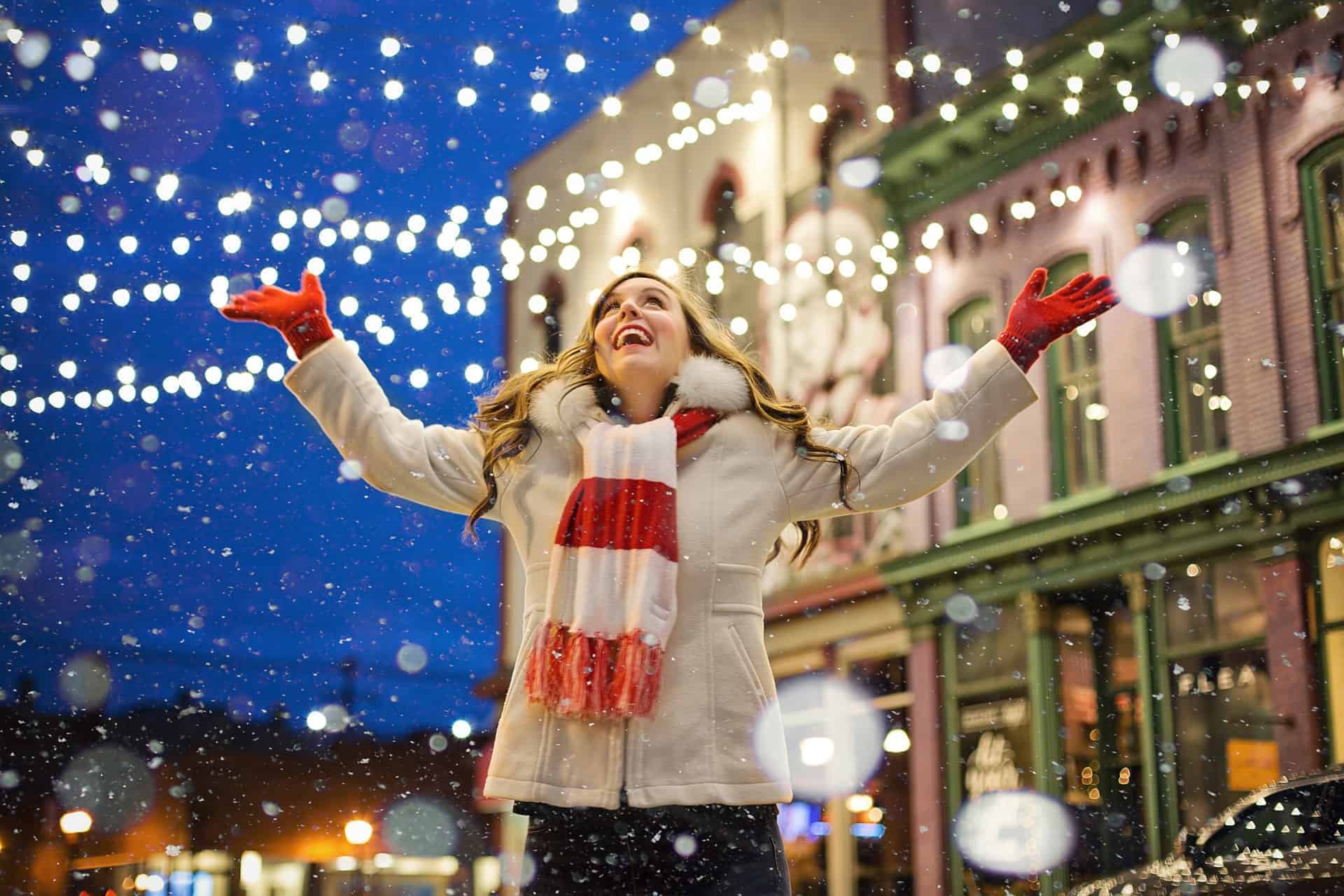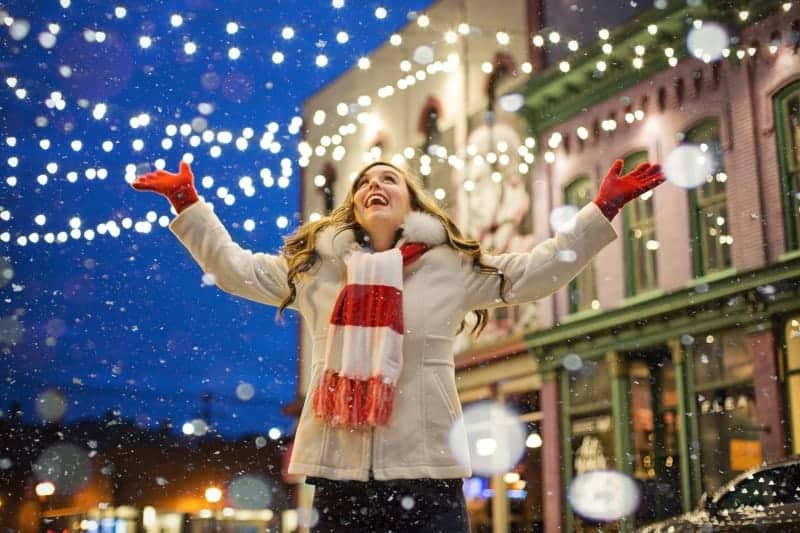 December, 7 & 8, 2019. The entrance is free, free parking across the road from the park. BBQ pork sandwiches, chicken filets, community groups have baked goods, drinks, hotdogs, gator, sweet pickles, etc. Pioneer demonstrations – broom making, blacksmiths, basket weaving, rope making, spinning, quilting, lace making, wood carving, and many more. Large craft fair with over 150 crafters with handmade items, the Christmas Post Office will have a booth so that you can get your Christmas cards hand-stamped, antique engine and tractor display, and much more.
Holiday Film Festival: Enjoy classic holiday films screened outdoors on a giant two-story movie screen Don't forget chairs and blankets!
Holiday Light Show: Guests and skaters get immersed in a magical glow, as lights pulse and strobe in perfect synchronization to festive holiday music.! The shows begin at 7 pm daily and continue hourly through closing. And, there is snow on the hour!
There are other activities at Light Up UCF that are not free but inexpensive. For example, Ice Skating is only $12.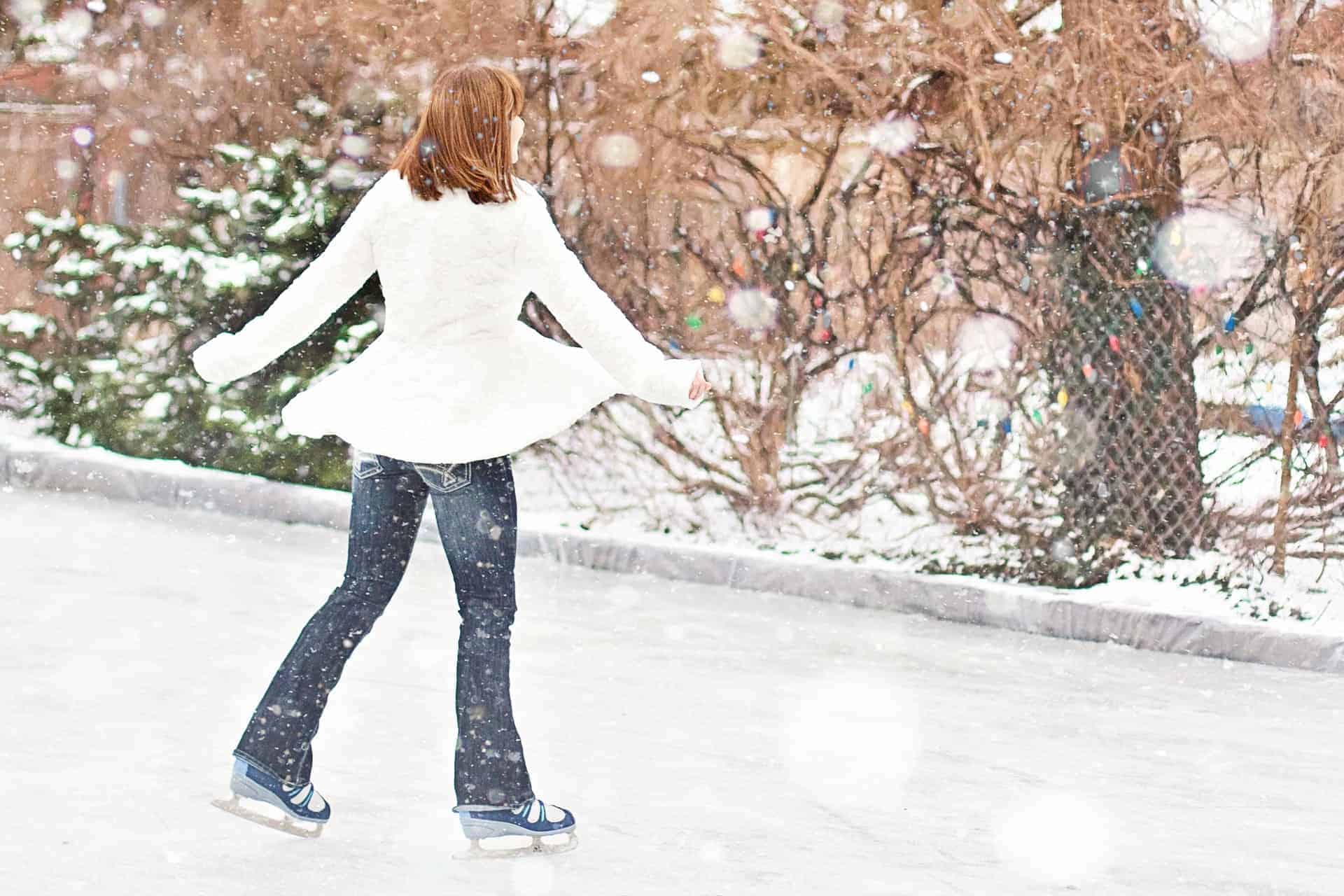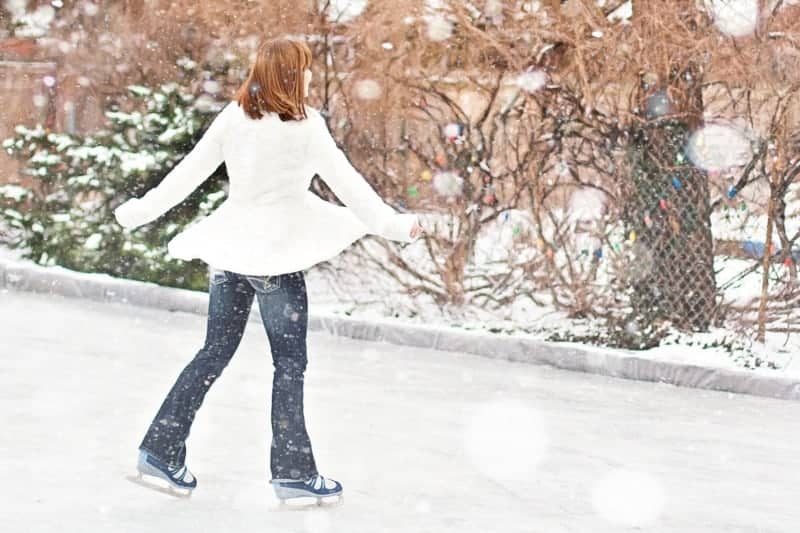 Mount Dora
Mount Dora offers up many Christmas events that are worth checking out. Are you ready to share the 2019 Christmas season with us in Mount Dora! The Lights will be on during weekends until the Art Festival in February. Celebrate the 2019 holidays against a backdrop of two million+ sparkling lights in beautiful downtown Mount Dora! Here are the events:
2019 Schedule of Christmas Events
November 30th – 38th Annual Light Up Mount Dora – Saturday, November 30th, 2019 – 4:30 pm to 6:30 pm
November 30th –  9th Annual Lighting of the Main Street Christmas Tree in Mount Dora
November 30th, 2019 after Light Up – 4th Avenue Pedestrian Mall adjacent to Sunset Park
December 6th– 26th Annual Mount Dora Christmas Walk
December 7th – 58th Annual Mount Dora Christmas Parade
December 7th and 8th – The Nutcracker
December 7th – 29th Annual Mount Dora Lighted Boat Christmas Parade
December 8th – SILVER BELLS with the Diamonds
December 14th – Children's Christmas in the Park with Snow
December 19th – Phantasmagoria's Christmas Carol
December 24th – 25th – Christmas Eve Dinner and Christmas Day Buffet at the Lakeside Inn
There are also many other activities such as the Polar Express. While not free, this is great for kids!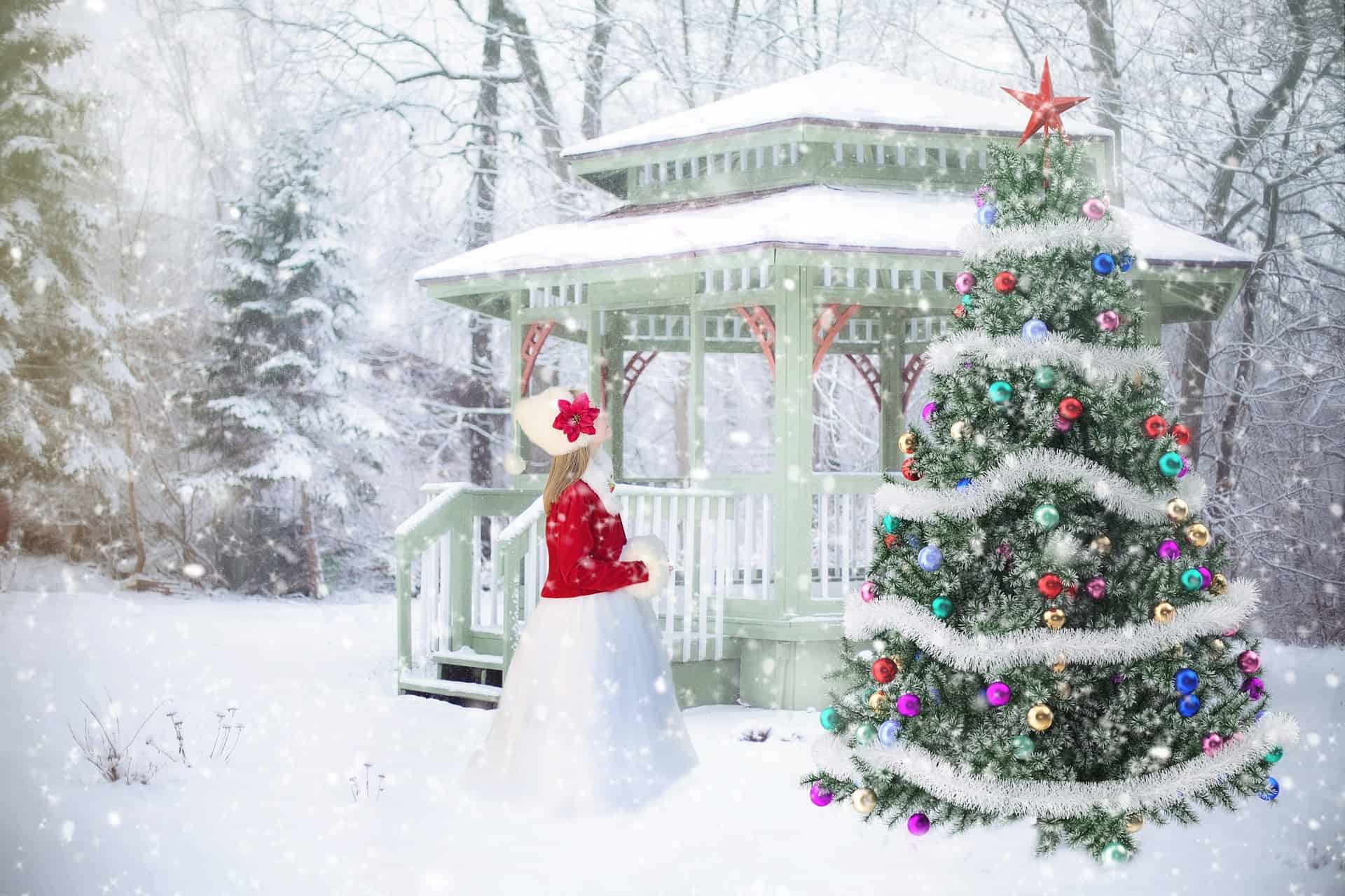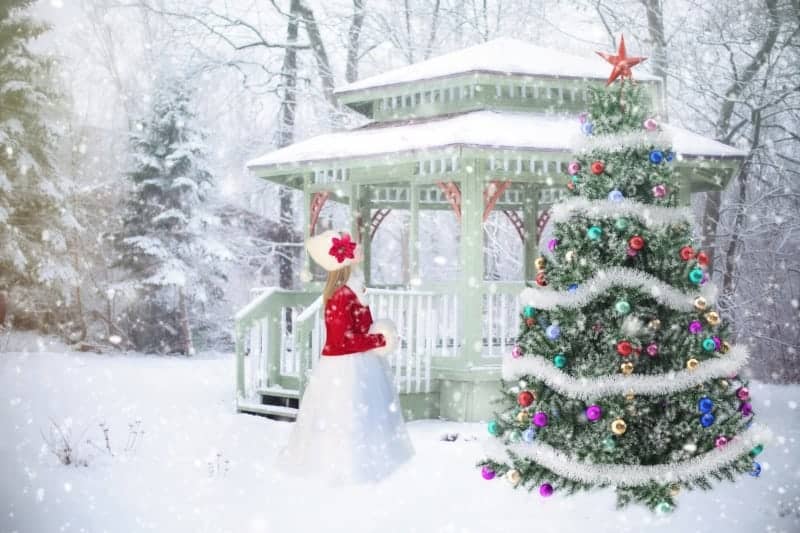 Christmas in the Square
Movie Night at Tuffy's Bottle Shop
Christmas Parade
Winter Wonderland Movies
Island Winter Wonderland:
Snow Slide
Stories w/ Santa
Snow Flurries
Thousands of Lights
Decorations Galore
This year it will be Saturday, December 28th! The Orlando Citrus Parade, an annual tradition started in 1980, has grown to become one of the largest sports affiliated parades in the nation. Currently planned and produced by Florida Citrus Sports and Parades R Us, the event occurs each year between the Camping World Bowl and the Citrus Bowl games during the last week in December.
Highlights of the Orlando Citrus Bowl Parade include high school, and college marching bands, specialty performance groups, Disney cartoon characters, giant helium balloons, and colossal citrus floats decorated with oranges, grapefruits, lemons, and tangerines.
Note: You do not need a ticket to watch the parade.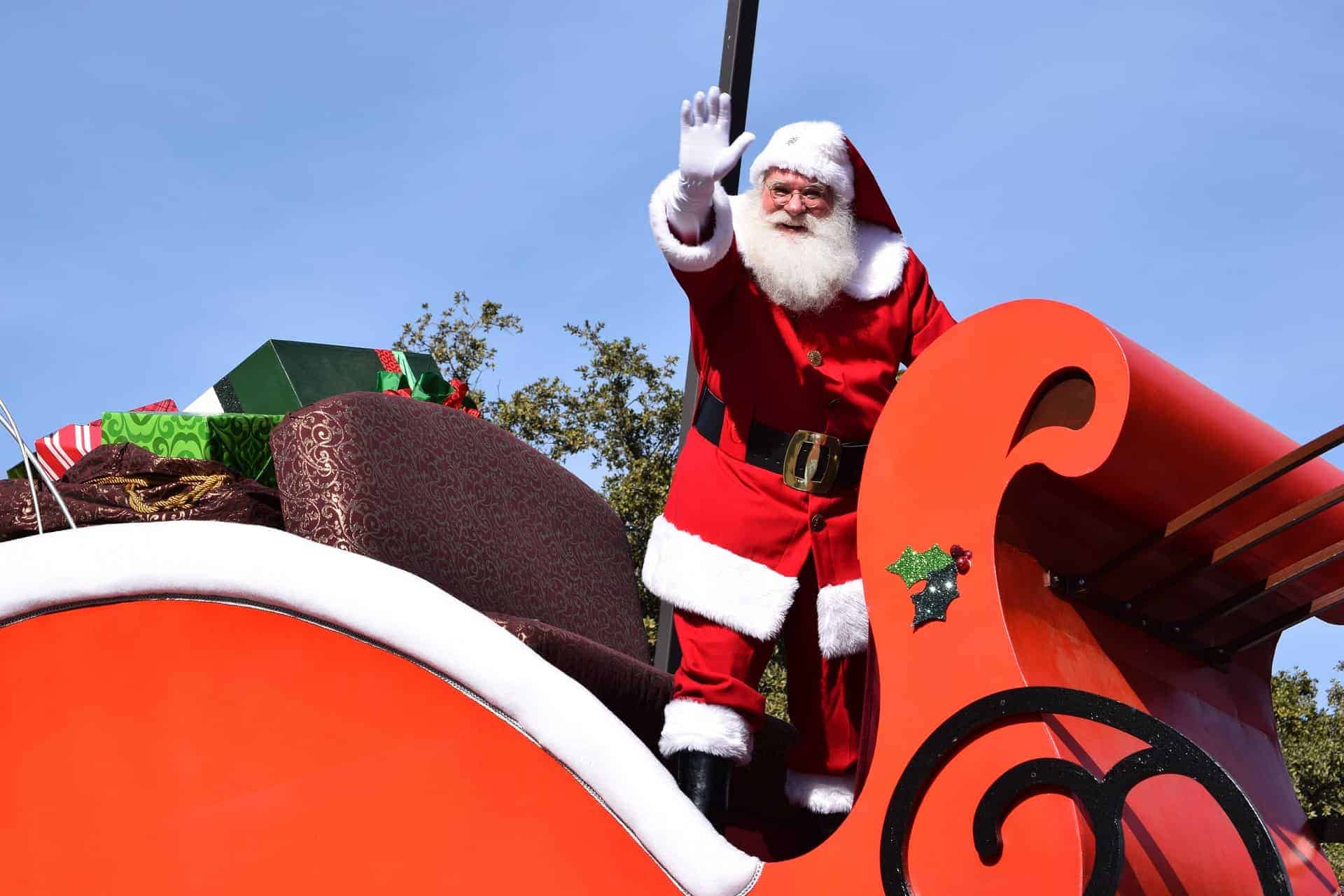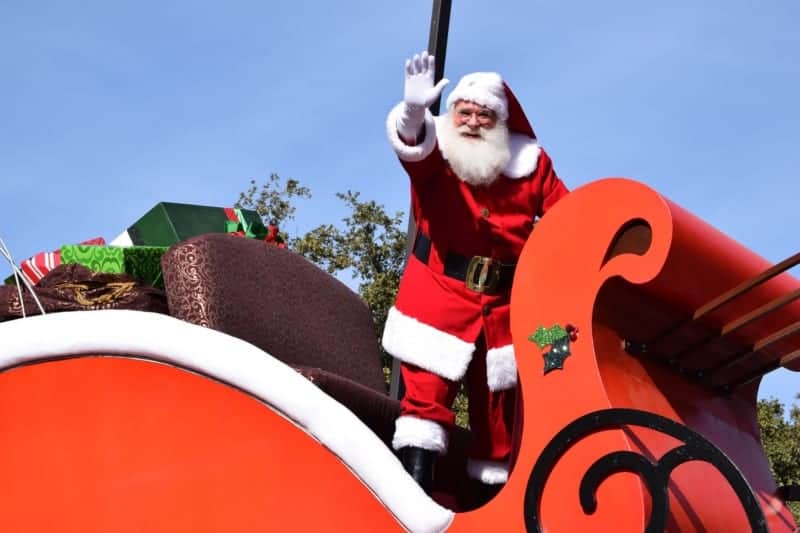 Are you looking for the perfect holiday gift for someone who loves to travel? See Fifty Fabulous & Fun Gifts Under $50 for Travelers!
Looking for more Free Things to do in Orlando? Start here:
We are a participant in the Amazon Services LLC Associates Program, an affiliate advertising program designed to provide a means for us to earn fees by linking to Amazon.com and affiliated sites.