Orlando at Christmas is a magical time, and there are plenty of free things to do in Orlando that are not hard to find! Here are tons of FREE things to do in Orlando at Christmas to get you into the mood without spending any money! Check each event before attending for dates, limitations, and regulations.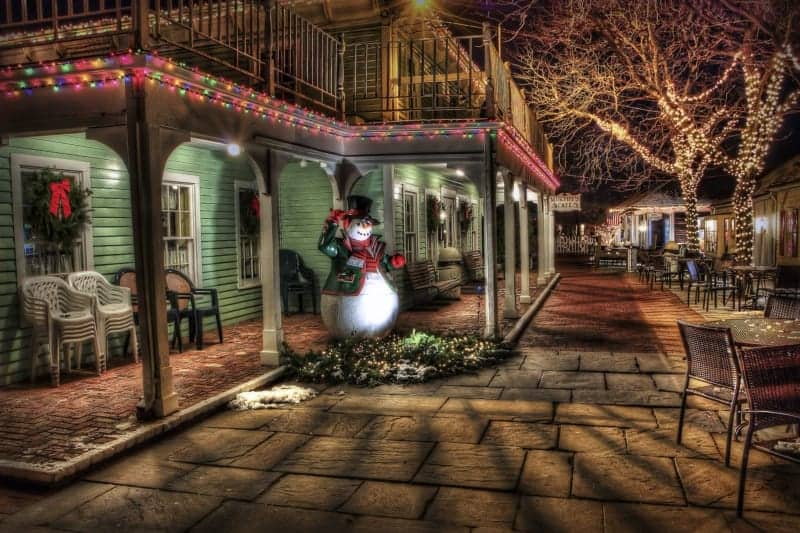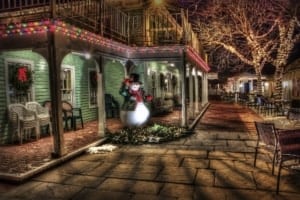 This post may contain affiliate links. Please read our disclosure and privacy policy for more information.
Here Are 50 Plus Free Things to do in Orlando at Christmas
Altamonte Springs
Holiday Fountain Show
Always a crowd favorite, the Plaza fountain features special shows with dancing water and dazzling lights choreographed to classic holiday tunes. Performances run nightly from November through January.
Light Up the Holidays
The City of Altamonte Springs, Duke Energy, and Magic 107.7 light-up Cranes Roost Park with fireworks, Santa and Mrs. Claus, train rides, holiday performances, and more.
Holiday Light Displays
Enjoy over 200,000 lights on over 100-holiday displays powered by Duke Energy. The Park's highlight is the 60-foot tall Christmas tree with more than 8,000 energy-efficient LED lights, 2,600 ornaments, and over one mile of garland. The lights are turned on each night at dusk.
Celebration with Snow!
Snowing!, Central Florida's original and premier "Snowing" event, features one of the area's only synthetic ice rinks, community performances by some of the area's best young talent, and special concerts throughout the season. This Winter Wonderland Spectacular features Charles Dickens-style carolers, photos with Santa, horse-drawn carriage rides, ice skating, train rides, and nightly snowfall at 6:00, 7:00, 8:00, and 9:00 pm. It's reminiscent of traditional family holidays.
Apopka
Apopka Farmers Market with City Tree Lighting
The City lights up Kit Land Nelson Park for the holidays. Go out and shop for the holidays at the market.
Kit Land Nelson Park – Address: 10 S Forest Avenue Apopka, FL 32703
Avalon Park
Avalon Aglow
This free community event features community performance, pictures with Santa, a bounce park, real snow, vendors, and train rides. All folded by fireworks! Avalon Aglow is typically held on the first Saturday of December.
Celebration
Celebration's Winter Wonderland
An annual snowing event with the town of Celebration. This free magical event with Santa's arrival, the first "snow" fall, tree lighting, and carolers. Holiday lights and experiences throughout the month include live performances, "snow" falling nightly every hour, horse-drawn carriages, train rides, a synthetic ice rink, and a Santa meet and greet.
College Park
College Park Main Street Holiday on the Drive
Edgewater Drive is alive and full of holiday spirit at this much-loved annual family event! Adults and children fill Edgewater Drive, enjoying complimentary activities, photos with Santa, arts & crafts, and much more. Shops, restaurants, artisans, and food trucks join in the fun, ready to welcome holiday shoppers and diners!
Disney
Believe it or not, there is an endless amount of free Christmas activities at Disney. Sure, you can't get into the parks for free, but that does not mean you can't enjoy and participate in the festivities.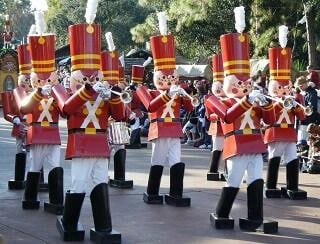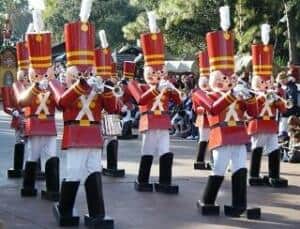 Disney Springs
Disney Springs might be the most festive of all the Disney resorts. Walk around Disney Springs and take in all the decorations.
Christmas Tree Trail
Discover 27-holiday trees—each inspired by a Disney character or theme.
Beach & Yacht Club
Go here to see the chocolate gingerbread carousel. This is a real working gingerbread merry-go-round with almost life-size horses. Each pony has a name and theme, and the details are unique. It is worth making a trip to the resort just to see this fantastic creation.
Wilderness Lodge
Relax and sit in the rocking chairs in front of the massive fireplace, with a drink in front of the fantastic (and huge) fireplace at The Wilderness Lodge.
Grand Floridian Gingerbread House Display
The iconic Grand Floridian Gingerbread House is a 20-plus-year-old tradition. This life-size gingerbread house is in the resort lobby throughout the holiday season. Featuring hidden Mickeys, gingerbread shingles, and more, this 14-foot tall display houses a sweet little shop selling freshly baked house-made items.
Note: Parking at the Walt Disney World Resort hotels is for the exclusive use of staying guests, but you can take a bus to any of the resorts from Disney Springs.
Downtown Orlando
City of Orlando Christmas Tree
View the 72-foot Christmas tree at Lake Eola Park in downtown Orlando. Typically, the tree is lit in November, and there is a lighting event. Regardless, you can view the tree anytime. There is a daily show near Amphitheater where the tree comes to life with music! It runs hourly, starting at 5:45 pm through 9:45 pm.
Annual Holiday Concert at Lake Eola
The concerts are presented by News 6 and feature the Florida Symphony Youth Orchestra. This is a free event, but you are encouraged to bring a new unwrapped toy to donate. This event is held on the first Saturday of December.
Holiday Movies at Lake Eola Park
Grab the kids and drink of your choice and head Downtown to watch a Christmas movie. The movies start at 7 pm. Check Holiday Movies at Lake Eola Park for dates and what's showing.
Santa Claus at the Eola House
Santa will be available Friday – Sunday from December 1 – to December 23.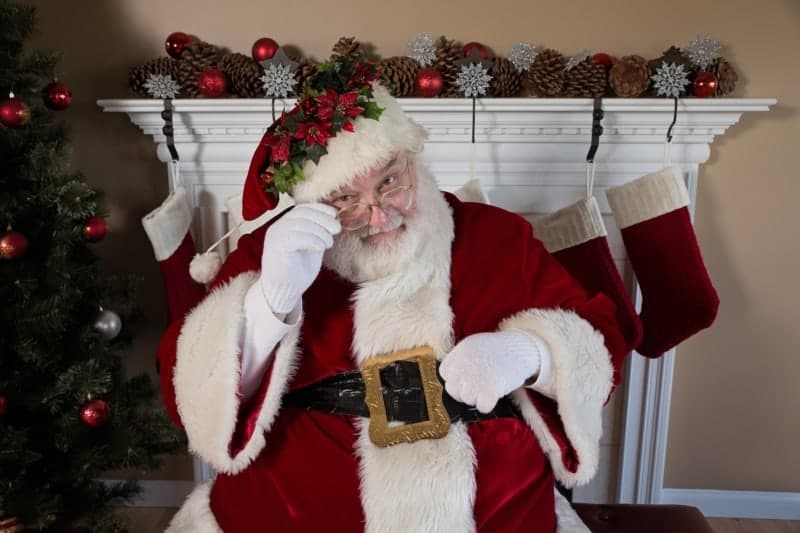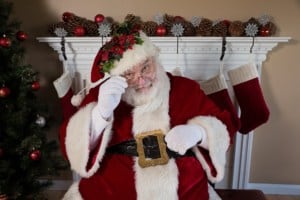 The Nutcracker, performed by the Russian Ballet Orlando
Celebrate the holiday season with The Nutcracker, featuring unforgettable characters, dazzling costumes, onstage blizzards, timeless choreography, and Tchaikovsky's extraordinary arrangement performed live by the Russian Ballet Orlando.
Deck the Downtown
Get festive this holiday season by participating in "Deck the Downtown." Downtown Orlando will be "decked-out" in festive lights and window decorations. A map will guide residents and guests as they walk the streets of Downtown, enjoying the creativity and holiday spirit of each participating business location.
Fort Christmas
Annual Cracker Christmas
Fort Christmas Historical Park is free, and there is free parking across the street. Community groups serve baked goods, beverages, hotdogs, gators, sweet pickles, etc. You will see demonstrations of pioneer crafts such as broom making, blacksmithing, basket weaving, rope making, spinning, quilting, lace making, and wood carving. There will be a large craft fair with over 150 crafters selling homemade items, a Christmas Post Office booth offering hand-stamped Christmas cards, an antique engine and tractor display, and much more.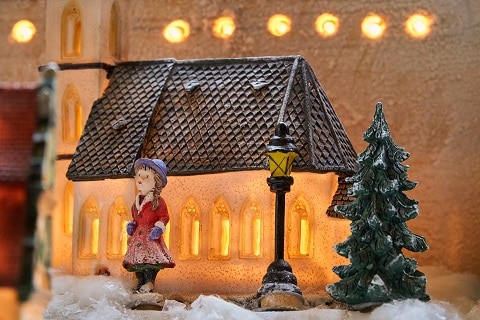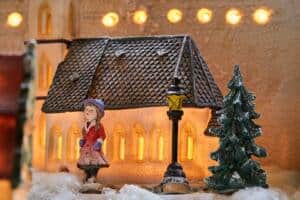 Kissimmee
Family Movie Night at Old Town
Bring the entire family to Old Town for free movies on our big screen next to A&W Restaurant Old Town Kissimmee. Get settled around dusk to catch all the action under the stars. Bring a chair, grab some snacks from your favorite Old Town store, and spend the evening watching a flick under the stars.
**Family Movie Night event, movie selections, and start times are subject to change without notice. Certain movies selected may be unsuitable for younger children, and viewing will be at the parent's discretion.
Sample Movies:
The Polar Express
National Lampoon's Christmas Vacation
A Christmas Story (1983)
Elf
City of Kissimmee Festival of Lights Parade
The City of Kissimmee presents the Festival of Lights Parade. Residents, groups, and businesses are invited to participate in this unique evening parade that illuminates Downtown Kissimmee's streets. Parade participants exhibit their holiday spirit by decorating a float in the parade or by entertaining the crowd with strolling performances.
Night of a Million Lights
A dancing lights show, tram tours, and unique behind-the-scenes experiences highlight an array of exciting additions guaranteed to make this year's second annual Night of a Million Lights holiday lights spectacular another dazzling success scheduled to illuminate the Central Florida skyline from November through Sunday, January. Night of a Million Lights provides the public with a rare glimpse inside Give Kids The World Village, an 89-acre, whimsical nonprofit resort that provides critically ill children and their families with magical weeklong wish vacations at no cost.
Night of a Million Lights is not only an opportunity for Give Kids The World Village to share holiday cheer with the community; it is their largest fundraiser of the year; the event brings together treasured partners, donors, volunteers, and caring supporters to raise funds that will make magical dreams come true for wish families.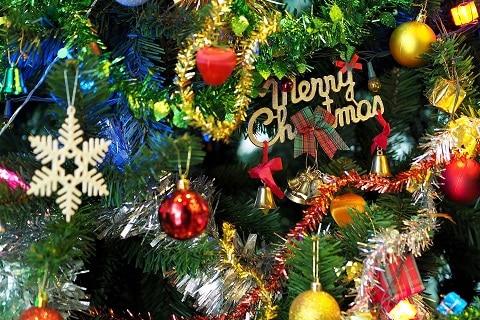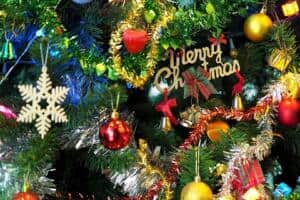 Lake Mary
Holiday in the Park Lake Mary
The annual Holiday in the Park lights up downtown Lake Mary with beautiful tree lighting, thousands of twinkling lights, a dancing light show, "Snow Zone" in Central Park & a visit from Santa & Mrs. Claus!
You will also enjoy the following activities:
DJ Entertainment
Face Painting
Balloon Artist
Traditional Holiday Carolers
"Snow" Zone
Food Vendors & MORE…
Longwood
Celebrate the Season & Tree Lighting
This holiday street party will feature an array of activities, including the annual Tree Lighting Ceremony presenting the City's holiday tree in Reiter Park, live music, dance performances, ice skating for $1 per person, pony rides for $7 per person, food, shopping opportunities at Santa's workshop, and a laser light show for the finale.
Ocoee
Ocoee Christmas Parade
Through the support of the City of Ocoee and the local Lions Club, this event will again welcome this festive time of year. The event tends to be well received, and organizers hope this year will be no exception.
Various bands, marchers, floats, and other entries will be displayed during the procession, and it will be a genuine community effort as many businesses, organizations, and individuals participate. If inclement weather occurs, a rain date has been set for Enterprise Street and Maguire Road. Ocoee City Hall is located at the Municipal Lakefront Park.
Evening with Santa
At the Ocoee Lakeshore Center. Meet and greet Santa, a magician show, arts and crafts, and other fun activities. Pizza and light refreshments will be served. Pre-registration is required; space is limited.
Holiday Tree Lighting
The event features the countdown to the tree lighting, Santa's Village, a kids zone, special guests, and much more. This is a free event.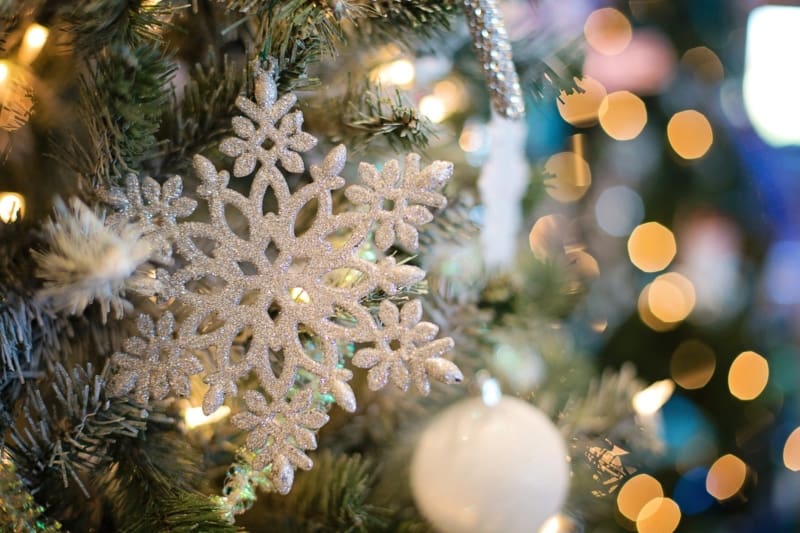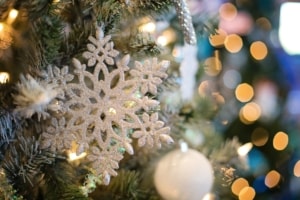 Orlando
Light Up UCF
The annual event will feature 45 days of movies, light shows, rides, ice skating, and other activities — plus more than 200,000 pulsing lights and snowfall.
Enjoy classic holiday films screened outdoors on a substantial two-story movie screen. Don't forget chairs and blankets!
Guests and skaters will be immersed in a magical glow as lights pulse and strobes perfectly synchronize to festive holiday music.! Holiday light shows begin at 7 pm daily and continue hourly through closing. And, there is snow at the hour!
Other activities at Light Up UCF are not free but inexpensive. For example, Ice Skating is only $12.
Annual Violectric Holiday Show
A 90-minute live concert, presented by the City of Orlando Department of Families, Parks and Recreation, will feature traditional holiday songs like "O Christmas Tree," "The First Noel," and "Hanukkah, O Hanukkah" mashed up with classic rock tunes and modern hits like "Born to Run," "Heroes" and "Sweet Dreams," delivering a fun-filled, energetic and highly unique holiday show unlike anything seen and heard before. The concert will be simulcast around all of Lake Eola.
Movie Night at Leu Gardens: National Lampoon's Christmas Vacation
Gardens open at 6:00 p.m., and Movie time at 8:30 p.m. Enjoy an outdoor movie in a beautiful garden. Blankets or chairs are recommended. You may bring a dinner picnic basket. Alcohol is permitted. This movie is rated PG13. Under 13 years of age requires an accompanying parent or adult guardian. Garden Admission is $6 for adults and $3 child (K-12th). Leu Members receive free admission.
Gaylord Palms
This is a favorite for me. Not only are the decorations out of this world, but Gaylord Palms hosts ICE. Ice is not free, but we have been several times and find ourselves wandering around the atrium, gawping at the decorations. The variety of Christmas trees alone makes a visit here worthwhile. Some of which are made from stacks of Poinsettias and some traditional art. Gaylord Palms is an excellent holiday choice if you plan a Christmas dinner or just a dinner night.
Cirque Dreams Unwrapped Stage Show
Be dazzled by an array of seasonal characters brought to life in a dreamscape of imaginative costumes and creativity in Florida. November through January. Free seats are first-come, first-served. We've been to Gaylord Palms many times. Don't buy a seat to watch the shows. Simply hang out. Even if you are standing, you will see the show. Grab a drink and enjoy a magical night.
The Orlando Citrus Bowl Parade
This event is held on the last Saturday of December. This year it will be Saturday, December 29! The Orlando Citrus Parade, an annual tradition started in 1980, has grown to become one of the largest sports-affiliated parades in the nation. Currently planned and produced by Florida Citrus Sports and Parades R Us, the event occurs each year between the Camping World Bowl and the Citrus Bowl games during the last week in December.
Highlights of the Orlando Citrus Bowl Parade include high school and college marching bands, specialty performance groups, Disney cartoon characters, giant helium balloons, and colossal citrus floats decorated with oranges, grapefruits, lemons, and tangerines.
Note: You do not need a ticket to watch the parade.
Valencia College Music Department Holiday Show
Being held on the SAE Outdoor Stage, East Campus, This event is free. No ticket is required.
Nearly the entire music department presents the annual Holiday Concert Event with the Valencia Singers, Contemporary Ensemble, String Ensemble, and Symphonic Band. This year the ensembles will be performing a collection of lighter, heart-warming Holiday favorites. Each group is featured, then we combine the students as the large group, choir, and orchestra.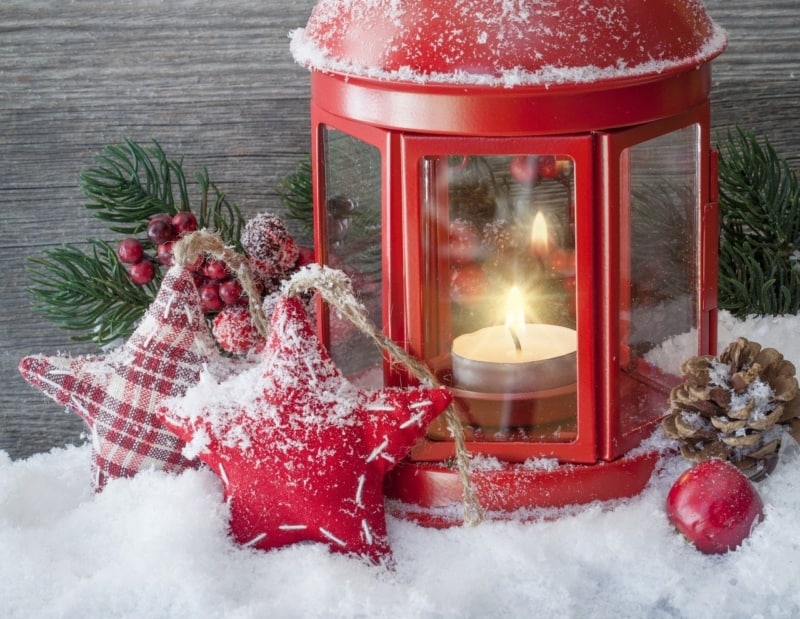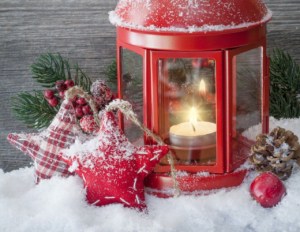 The Nutcracker Performance by the Russian Ballet of Orlando
The Russian Ballet of Orlando will present a gift to the Orlando community with a free performance of the traditional ballet, "The Nutcracker."
Valencia College Winter Choral Concert
The Valencia Singers will feature sacred and secular works by Elgar, Runestad, and Harris, arrangements by Kirchner and Harris, and beloved carols and holiday favorites to usher in the season.
The Contemporary Ensemble will perform musical theatre favorites from Sister Act, Waitress, Memphis, Annie, and other musicals.
The Grove's Winter Wonderland
The Grove's piazza transforms into a winter wonderland with none other than Santa and Mrs. Claus! There is fresh blown snow, face paintings by Santa's helpers, stilt walkers, train rides, and more!
Light up SoDo Orlando at Christmas
This event is Family-Friendly AND Pet-friendly, so grab the kids and your furry friends and head down to the SoDo Shopping Center for a night full of Holiday Fun!
Tons of fun activities for everyone in your family! Get ready to experience Face Painting, Writing Letters to Santa, Stilt Walkers, Train Rides, Princesses, Bounce Houses, a Santa and Mrs. Claus visit, live performances, and much more.
Retro City Cycles Annual Christmas Light Ride!
Take a ride through Ivanhoe Village and College Park to enjoy the fantastic light displays. The ride starts and finishes at Retro City Cycles and will be about 6 miles at a casual pace; all bikes welcome! Don't forget to decorate your bike!
Bikes, Beans & Bordeaux Cafe Annual Holiday Lights Ride
Want to put a new "spin" on taking in the festive holiday lights displays? Do it by bicycle (decorations are encouraged)!
Lights on Jeater Bend in Orlando at Christmas
On Jeater Bend near Celebration, synchronized music and light displays take place. For a dazzling show between neighbors, park your car in Orlando during Christmas break and walk along the street. Lights twinkle in unison with the houses across the street, dancing to the music over the loudspeaker.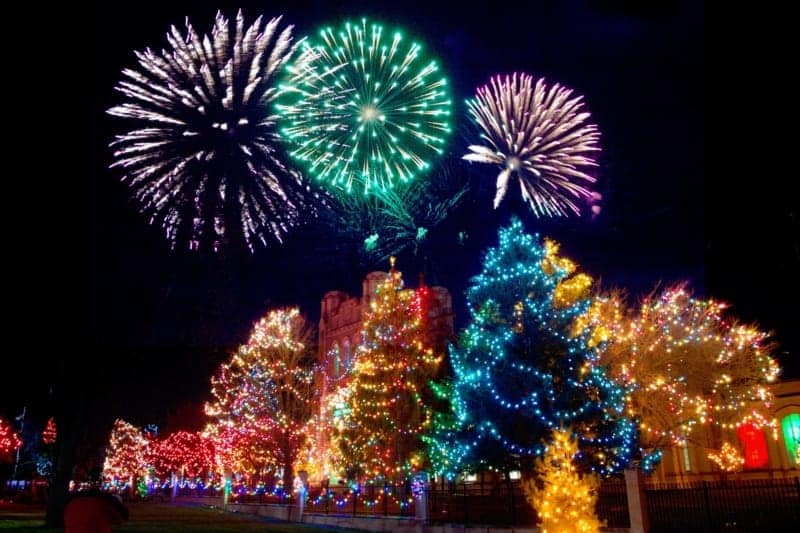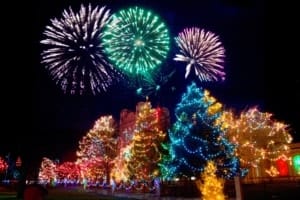 Oviedo
Oviedo Movie in the Park: A Charlie Brown Christmas
Movie in the Park is free and family-friendly. The film begins at 6:30 p.m. Don't forget to bring a lawn chair or a blanket. There will also be food and concessions available. Seats on the family lawn are first come, first served, so ensure you arrive early to secure your spot. Before and after the movie, you are welcome to stroll through Center Lake Park. There are three large lawns, a dog park, a splash pad, a playground, and a concession stand (Cantina). At Center Lake Park, there is something for everyone. Restaurants and bars are within walking distance of the Park, and parking are free!
Mount Dora
Mount Dora offers up many Christmas events that are worth checking out. The Lights will be on during weekends until the Art Festival in February.
Celebrate the holidays against a backdrop of two million+ sparkling lights in beautiful downtown Mount Dora! Here are Mount Dora's annual Chrismas events:
Light Up Mount Dora
Mount Dora Christmas Walk
Annual Christmas Parade
Christmas Lighted Boat Parade
Christmas Tour of Homes
Children's Christmas in the Park with Snow
There are also many other activities, such as the Polar Express. While not free, this is great for kids!
Annual Mount Dora Christmas Walk
A family-friendly street party in downtown Mount Dora featuring music, food vendors, toy vendors, shopping (shops open until 9:00 PM), and Free pictures in Sunset Park with Santa!
Sanford
Jingle Jam
Festivities include LIVE MUSIC on 3 Stages, Holiday Vendors, Carnival Games, A Magic Show, Pictures with Santa, 15+ Gourmet Food Trucks, LIVE Wrestling Acts & much more! Here are some additional events going on in Sanford:
Christmas in the Square
Movie Night at Tuffy's Bottle Shop
Christmas Parade
Holiday Indie Art, Crafts & Vintage Bazaar hosted by Big Bang Bazaar
See the Nerdtacular Holiday show! Experience 100 vendors. Santa Claus Christmas pictures, free admission, and free parking.
Wekiva Island
Wekiva Island Winter Wonderland
See the Christmas Tree Forest with a 20-foot Christmas tree! Plus, they have nightly "snow" flurries, sparkling holiday décor, visits from Santa and other holiday characters, and special events for the whole family from December 3 through Christmas Day.
Snow Slide
Sleigh Rides
Stories w/ Santa
Snow Flurries
Thousands of Lights
Decorations Galore
Wekiva Island Winter Wonderland Movies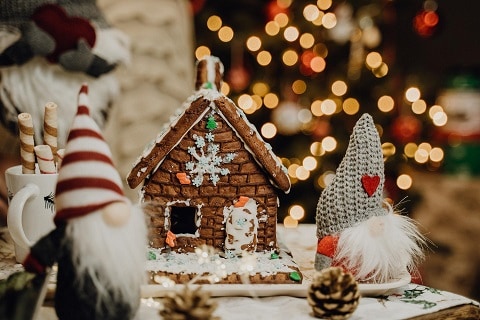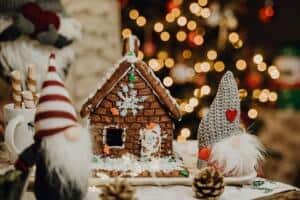 Windermere
Windermere Holiday Food Truck Movie Night
Watch a Christmas movie during the December Food Truck event!
Winter Garden
Annual Light Up Winter Garden
Join Winter Garden to welcome the holiday season with this annual event to kick off our 38 days of Tis the Season. The lighting will occur at 6:15 pm at City Hall, followed by various activities for all to enjoy.
Winter Garden Christmas Parade
Bring a lawn chair or blanket and head to your favorite spot for this annual event. A long-standing Winter Garden holiday tradition will delight spectators and bring holiday cheer! Parade loops on Plant Street.
Don't forget to look for the Big Guy at the parade's end! Due to limited space, preregistration is required for all parade entries.
Winter Park
Even if you don't attend an event at Winter Park, a stroll down Park Avenue is enough to capture the essence of Christmas. All the store windows are decorated much like New York. The street is all decorated, and there is a lovely tree.
Sounds of the Season Winter Park Holiday Pops
Bring your blanket and a picnic for a concert program of holiday favorites that will be sure to put everyone in the spirit of the season! This free concert is made possible by the Charlotte Julia Hollander Trust. The show begins at 5 PM. Parking is free for this event. Tents and pets are not permitted.
Free Friday Nights at the Morse Museum
From November through April, the Museum provides free admission every Friday from 4 pm to 8 pm. For consecutive Friday evenings during the holidays and spring, the Museum offers live music from 5 pm to 8 pm to enhance the gallery experience.
Popcorn Flicks in the Park: The Muppet Christmas Carol
Popcorn Flicks in the Park, presented by the Enzian Theater and the Community Redevelopment Agency, will feature Frosty's Winter Wonderland beginning at 7 p.m., followed by The Santa Clause. Bring your blanket or chairs to watch the movies, and pick dinner from one of our local restaurants to enjoy a picnic in the Park with your movie.
Snow in the Park
Winter Park will host "Snow in the Park," an up-and-coming trend for Orlando. This event will be held in Central Park.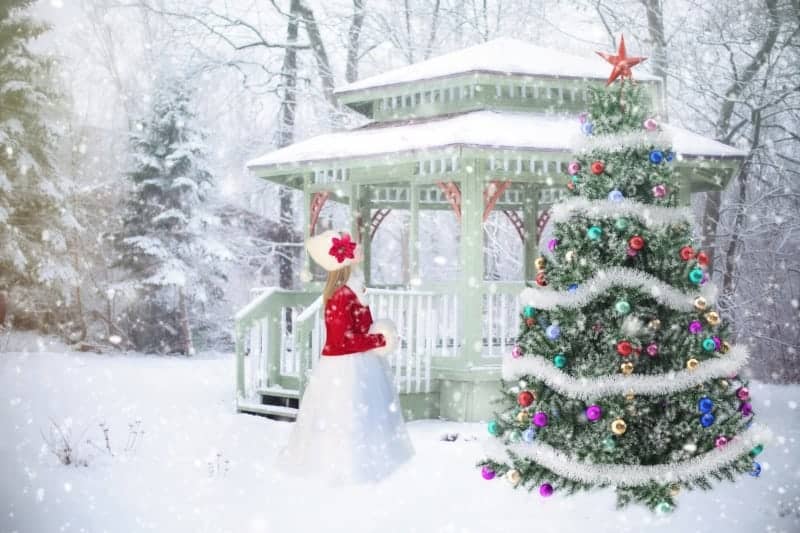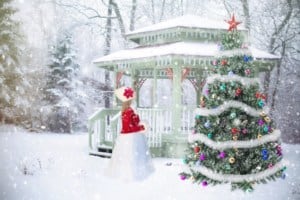 Chanukah on the Park
Chabad of Greater Orlando will present Chanukah on the Park in Central Park. The event will include an art acrobat show, live music, dancers, kids' activities, jugglers, food, and grand menorah lighting.
Annual Christmas in the Park
The Charles Hosmer Morse Museum of American Art and the City of Winter Park will again help launch Winter Park's holiday season by lighting Tiffany windows in Central Park and presenting the Bach Festival Choir and Brass Ensemble in concert.
Winter Park "Ye Olde Hometown" Christmas Parade
The Winter Park Chamber of Commerce hosts the annual Winter Park Ye Olde Hometown Christmas Parade. The event has been held each December for over 65 years, making it the oldest continuous holiday parade in Central Florida. Over 80 organizations participate, including marching bands, local police and fire departments, scouting groups, local dignitaries, and Santa Claus.
Winter Park Holiday Boat Parade
Sit at the Dinky Dock or on the Rollins College campus behind the Cornell Fine Arts Museum to see the impressive boat and dock holiday decorations created by residents and local business sponsors.
Winter Springs
The Story of Scrouge!
A free play for all to enjoy. The Story of Scrooge is coming to Central Florida for one night only on Friday, December 21, 2018, at 7:00 pm! Where? At Willow Creek Church in Winter Springs!
Closing Thoughts
So there you have it, 50 plus FREE things to do in Orlando at Christmas. Now, there is no excuse for staying home over the holidays. There is simply too much to see and do!
Looking for more seasonal things to do in Florida? Start here:
We participate in the Amazon Services LLC Associates Program, an affiliate advertising program designed to provide a means for us to earn fees by linking to Amazon.com and affiliated sites.
Brit On The Move™ Travel Resources
Ready to book your next trip? Use these resources that work:
Need more help planning your trip? Check out our Resources Page, highlighting the great companies we trust when traveling.