People go to Ibiza for many reasons—to lay on the beach, enjoy good food, and explore the history and architecture of Old Town. But everyone knows that what makes Ibiza so unique and famous worldwide is the nightlife. People visit from all corners of the globe to party all night in storied clubs, with favorite DJs playing music and drinks flowing. People have been coming to Ibiza for electronic music since the 1970s. From the size of the super clubs in Ibiza, you can tell how much the island has grown in popularity over the years. Start planning your next trip to Ibiza and learn about the hottest Ibiza clubs for this year.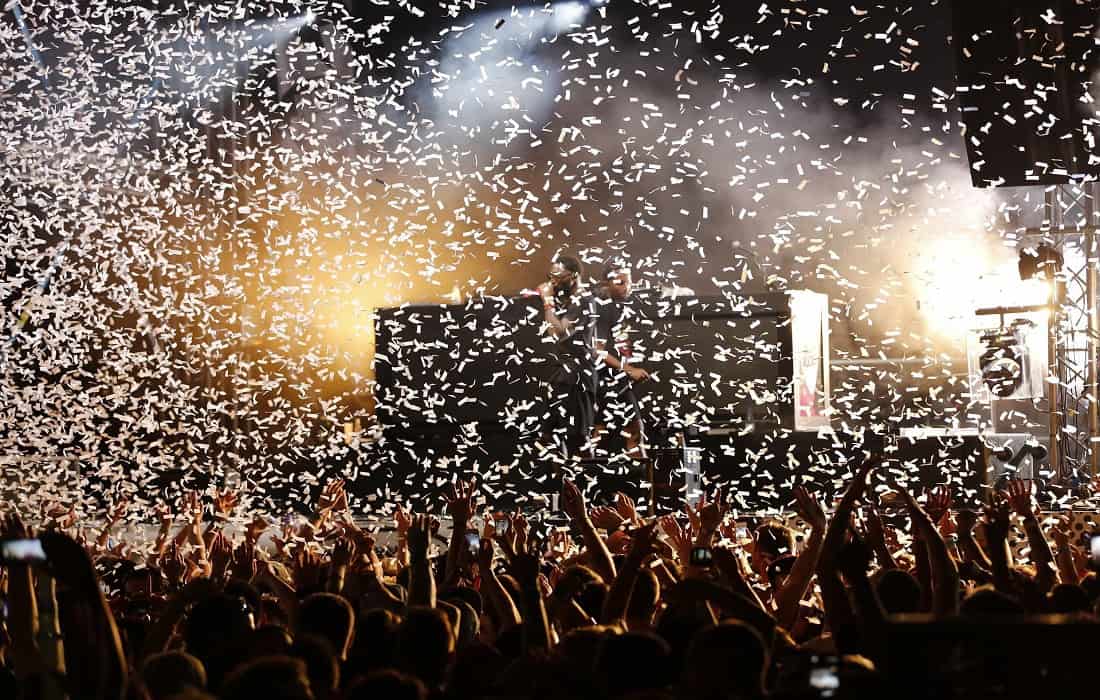 This post may contain affiliate links. Please read our disclosure and privacy policy for more information.
Amnesia
Amnesia has been named the official "best club in the world" in the past, and you'll see why quickly. The party here doesn't start until after midnight, and you can easily be on the dance floor until sunrise. Amnesia has the two most famous dance floors in Ibiza, the Club Room and the glass-dome Terrace (which is fantastic to be in as the sun rises). This is a trendy club in the summer, with upwards of 4,000 people inside at once. They are known for their theme parties, ranging from laser parties to foam. They have ice cannons that they will blast over the crowd as the night goes on. The cover ranges from 30 to 60 Euros.
Pacha
Pacha is one of the oldest—and most significant—clubs in Ibiza. Created in 1973, Pacha is open all year. You can expect to hear a wide range of music from the 80s and 90s classics to hip-hop, electric, etc. It is known for being one of the most expensive clubs on the island, too—the average cover charge is 70 EUR. But you will also see that those that go to Pacha are over the top and extravagant. This may not be what you want every night, but it is an absolute must-do for at least one evening (into the morning) while visiting Ibiza. Pacha is known for encouraging hippie vibes and some of the world's greatest DJs perform here. Treat yourself and experience a VIP night at Pacha—you won't regret it!
Eden Ibiza
Eden Ibiza was once where the infamous Star Club was housed. From the late 1990s to Eden, everyone knows and loves it today. Eden has a large main room and a smaller second room that guests can enjoy all night inside the club. The main music you will hear at Eden is house and techno beats. There are two DJ booths, several levels to party on, and two VIP areas. Eden has recently upgraded their sound system, too, so you will be able to experience house music and clubbing in a whole new way at Eden.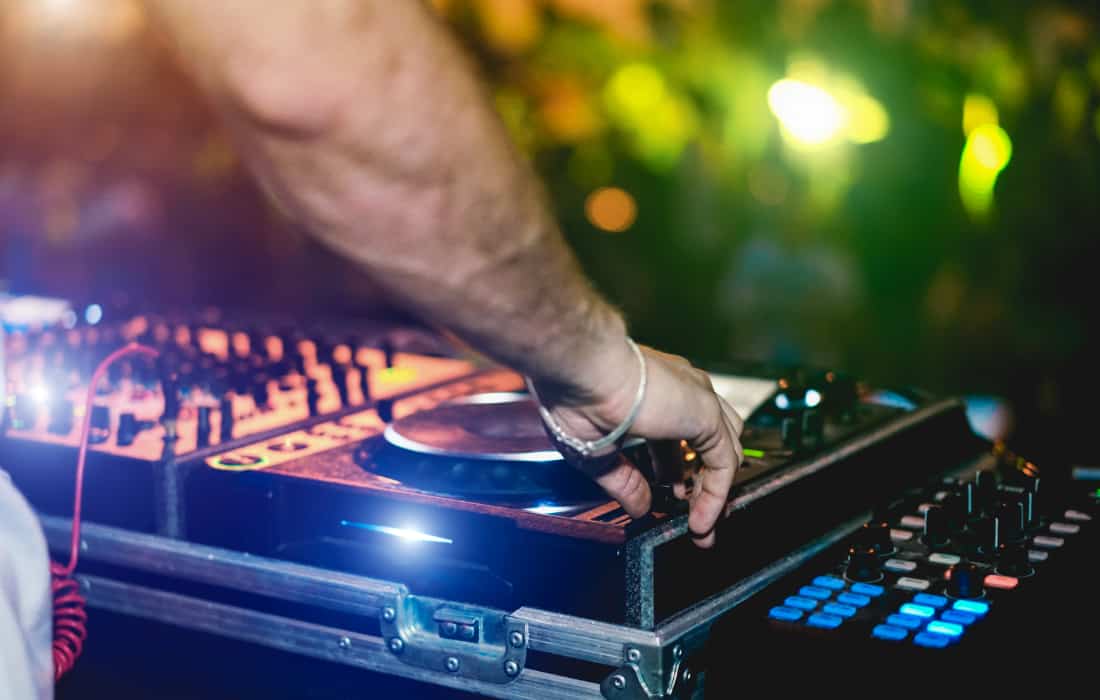 Privilege
Privilege claims to be the biggest nightclub globally, and it definitely might be! You walk in and are in awe of the 25-meter-high ceilings and floor-to-ceiling windows that give you a view of the island and an outdoor swimming pool. More than 10,000 people can fit inside this super club. During the summer, you can join in on their all-night parties. You can expect to hear techno and house music at Privilege, and you can party inside or out. There are also smaller side rooms to relax when you need a break from dancing. The cover is 30 to 50 euros, depending on the DJ and hosts that night. Privilege has been a staple club on the island since the 1970s and was host to some of the most fabulous parties Ibiza has ever seen.
Swag Ibiza Club
Swag is unique compared to the other clubs you can visit in Ibiza because they play more urban music, like R&B, Reggae, and Hip Hop. It is one of the smaller clubs in Ibiza, and about 1,200 people can fit inside and dance across three VIP areas, bars, and the main dance floor. The club is open to guests seven nights a week and is the best place to go in Ibiza if you are searching for urban sounds. Swag Ibiza is also next to the beach, making it the best backdrop for taking pictures and getting down to the beat. It is attached to the Garbi Ibiza Hotel and Spa if you want to stay close to one of the best clubs in Ibiza.
Ushuaia Ibiza
Ushuaia, an open-air club, opens at night and won't shut down the bar or dance floor until the following afternoon. 2022 is its 10th anniversary, too! When you think of Ibiza clubs, Ushuaia is what you think of. There is a giant stage, a pool, and lounging beds outside perimeters. Thanks to the wonderfully delightful weather of Ibiza, you will love being outside at Ushuaia. It is undoubtedly refreshing compared to partying at indoor clubs. The club books amazing DJs passionate about their craft and wants everyone to have a good night out. Typically, DJs will have dancers show off their skills while making the music for everyone inside. The club is connected to a hotel, Ushuaia Ibiza, but you don't need to be a guest to enjoy the club.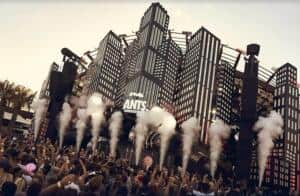 Lola's Club Eivissa
Lola's Club Eivissa is the most famous gay club in Ibiza. Here, you can listen to electronic music and dance the night away. It is a popular late-night spot where other bars shut down as dawn breaks. They host a weekly "Friday" event for electronic music. It has been a part of the Ibiza nightlife scene since 1965 and is considered a pioneer of disco music. You will see clubbers, young and old, looking to get a night out on the town in Ibiza. The terrace is stunning, and the VIP parties are legendary. It is no wonder how Eden has remained one of the best clubs in Ibiza for more than 50 years.
Pikes
While there are a ton of unique and fun Ibiza clubs that hold thousands of people, there are some medium and small clubs that are just as fun as bigger ones. Pikes is a venue and a hotel and was once a secret getaway used by famous people. There are two dance floors inside, with house music helping people to move in both. Pikes is one of the most famous clubs in Ibiza and the world, thanks to legendary owner Tony Pike who has hosted celebrities like Freddie Mercury and George Michael in the club over the years. The current owners want you to feel like you're at the best house party when partying at Pikes. You can drink at night and then attend their Sunday Roast or partake in bathtub karaoke. Anything goes at Pikes, and you are in for a wild ride when partying here.
Benimussa Park
The largest outdoor venue in Ibiza, Benimussa Park, has big underground vibes, where people will come here to get out their partying during the day. You can expect to see lights flashing, costumes, and more during the day, especially on their Zoo Project days on Sundays. This tends to be a club that brings in young people who can still party all day and night. You can expect to see body paint and fancy dress on guests here during the day listening to underground artists laying house and techno music. Recently, they have opened 528, an outdoor restaurant on the grounds of Benimussa Park, if you want to sit down and have a meal in between sets during the afternoon.
Underground Ibiza
Underground Ibiza is a hidden gem that you may accidentally pass over if you don't know where to look. This is a much more intimate club for guests to party in. You won't even really see promotional ads for the place, as they want to keep it open for only those in the know. It is also a very affordable club to hang out in—your cover may even come with a complimentary welcome drink! While they won't have the newest and loudest DJs coming through, they still put on some of the best performers in Ibiza. You can enjoy a tamer night with friends here.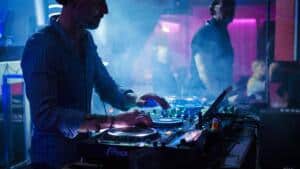 Tips For Ibiza Clubs
No one goes to Ibiza and skips out on the partying. But of course, there are some things you should be aware of before heading out for a fantastic night. For starters, nearly all clubs will have covers. They can range from 15 EUR up to 100 EUR, depending on who DJs that night.
It is like a concert ticket in a way. You should also make sure you are keenly aware of the dress code before getting to a club. Women may be expected to dress up and wear heels, and men in dress shoes and smart business attire. Rarely will you be allowed entry if you have on beach clothes or are not dressed correctly. Most importantly, make sure you are aware of your surroundings while partying. Never trust a drink with a stranger and be keenly aware of how much you have consumed as well (maybe throw in some water while you're at it)
What Else To Do in Ibiza for Clubbers?
Ibiza is more than just super clubs—there are also Ibiza superyacht charter companies that will take you out onto the Mediterranean during the day! If you want to see Ibiza from a unique perspective, charter a superyacht. You can hire these ships during the day or sunset and bring all of your friends on board to get the party started before hitting the clubs or even after the clubs. Wear your cutest bathing suit, fill up the coolers with champagne and liquor, and get ready for a perfect day from start to finish.
In other words, if you book an Ibiza superyacht charter you can have your own club of sorts on the water. And, this will make you the ultimate "clubber", not the mention extremely popular.
Closing Thoughts
No matter what clubs you go to while in Ibiza, you are guaranteed to have a fantastic time. There are so many options to keep you entertained as you dance the night away, listening to loud and fast-paced music!
Looking for more posts on Europe? Start here:
We are a participant in the Amazon Services LLC Associates Program, an affiliate advertising program designed to provide a means for us to earn fees by linking to Amazon.com and affiliated sites.
Author's Bio
Karen is an experience traveled that has spent a lot of her time in Ibiza. She enjoys spending her afternoons relaxing on the beach, getting into fancy dress, and going to supper clubs in the evening! A good day includes a superyacht charter and a fancy, cold cocktail.