Iceland Hype – Is It Worth It?
Yes, Iceland is worth the hype! Iceland is one of my favorite places in the world. As a rule of thumb, I only visit countries once. If I have the desire to return, the location must be divine. Iceland is sacred, and we will return. It was once a semi-unattainable location due to limited flight options that used to be expensive. In 2008, Iceland experienced a recession, which lowered the overall price tag.
Then in 2010, the massive volcanic eruption of Eyjafjallajöku significantly disrupted travel to the country. Fast forward to 2012, with aggressively low-priced flights, Iceland is the new "in place" to visit. This country had a small population of 334,252 as of 2016 when we visited. Once you are outside of the cities, you will be mostly alone, aside from other nomads or wildlife.
Iceland is blessed with rugged and staggering beauty. Every picture you have seen conjures up a scene from Game of Thrones. Every season promises a dramatically different experience, and there's no shortage of sights to see. Many people before me will have taken their journey through this land, and each person's story will vary. For this article, I have included what we did and what we will do when we return.
This post may contain affiliate links. Please read our disclosure and privacy policy for more information.
Iceland Logistics:
We purchased a package via Expedia. It cost us roughly $1k for seven nights. The package included an apartment and flights from MCO to KEF. The condo was smack dab downtown. I could not believe how centralized the location was. We could walk to everything in the city, and we had a parking spot for the car rental. There are direct flights from Orlando, but it was cheaper to connect via NYC for some reason. Make sure to check all connections and packages when booking Iceland for the best deal.
We rented a car separately, which I highly recommend. I will describe the experience of driving in Iceland later because it's an event all of its own! Aside from the Northern Lights, we did all of the activities on our own. From my perspective, this is a place you can explore without the assistance of tour guides.
Where to Stay in Iceland:
Downtown Reykjavík is a great town to make your base. You can walk from one side of Reykjavík to the other with no issues. We stayed at Stay Apartments Laugavegur, and it was more than adequate. The only thing missing was the amenities that we used at CenterHotel Midgardur. I can't say that this impacted our experience because it didn't. For our next trip, we will stay at CenterHotel Midgardur. The vibe there was very much what Brian and I look for in a vacation.
Recommendations for trendy hotels:
Storm Hotel (1 block of the main street)
CenterHotel Midgardu. We ended up in here every night. Going back will be staying here. It's on the main square, and opposite the apartment we rented.
Safety
Many people have asked if I would consider Iceland safe. The answer is yes, above and beyond most places we visit. On a scale of 1-10, with ten being the safest, I would give Iceland a ten. I think the population size alone accounts for this. Think about it; fewer people live in the entire country than the city of Tampa! This said, see the section on driving. Driving is where you stand to chance your safety.
It's also comforting that all locals speak English, and they are super hosts to travelers. I don't know for sure, but I would guess that Icelanders like American's. At least, that's the impression I got.
Sights to See and Experiences – Which Attractions are an Iceland Hype?
Blue Lagoon – A Famous Iceland Hype
What a fantastic place! You've likely heard about it or read reviews. In my opinion, the thoughts are off. This place gets a bad rap because it's popular and artificial. Unlike some of the natural springs, the nearby Svartsengi Geothermal Power Station supplies the water for the Blue Lagoon. On hearing this, some shudder and think it can't be scenic, but it is. It's a bright blue glow with white steam clouding the view, creating the feeling that you have the place to yourself.
If you plan on visiting the Blue Lagoon, you either need to book in advance or take a chance there's availability on the day you go. We called ahead on the same day and got lucky. They will tell you what the volume is like, along with your chances of getting in. If you need a specific date, then you need to book in advance. We went late afternoon and spent the evening there. The Blue Lagoon is close to the airport and about an hour's drive from Reykjavík.
Don't
Waste your money on a tour package for this. It's not necessary, and it limits the time you can spend there. Almost everyone we met came via a tour group and was on a strict time limit. If you go solo, you stay as long as you like.
Do
Take everyone's advice about hair care. Ladies, you must give your hair a thick coat of heavy-duty conditioner before you enter the lagoon. Try at all costs not to get your hair wet once in the pool. The sulfur will desecrate your hair.
There is a bar inside the actual lagoon, yes, in the water! You get a Disney-like wristband where you can charge whatever you order to your account. We chose the package with a couple of drinks and the mud face packs included.
The Blue Lagoon is not a cheap afternoon or evening out. We spent at least $200 here, but it was above and beyond worth it. If you don't think to float in heated sulfuric water, in minus 5-degree weather, with a face mask on, while it snows, it is heaven. Well, maybe you've just lived too much life! Sure, it's a "tourist trap," but aren't all good things? If you get the chance to check out Iceland, this is a must!!! Even Brian enjoyed this, and he had no interest at all. It might be an Iceland hype, but it delivers.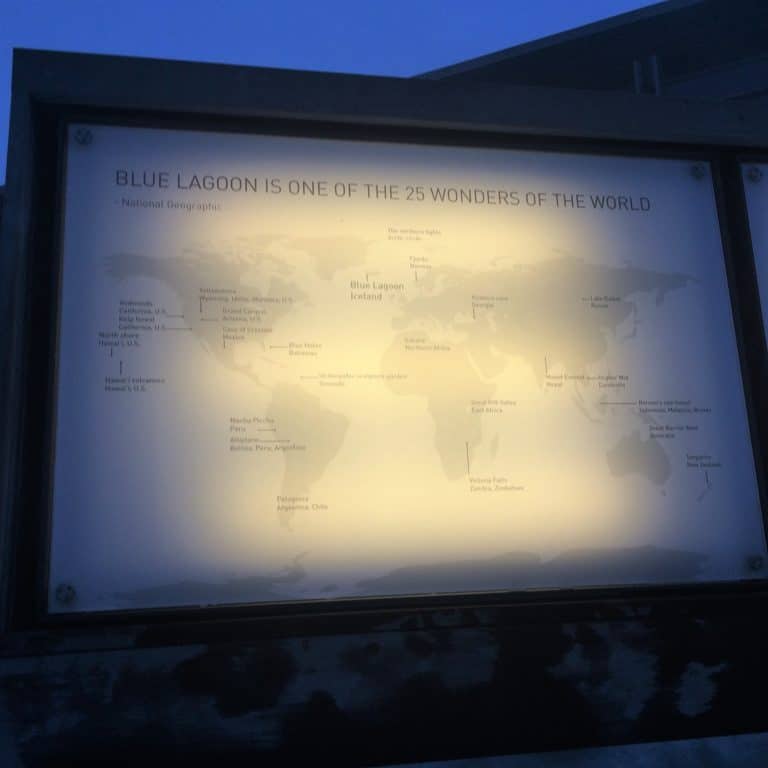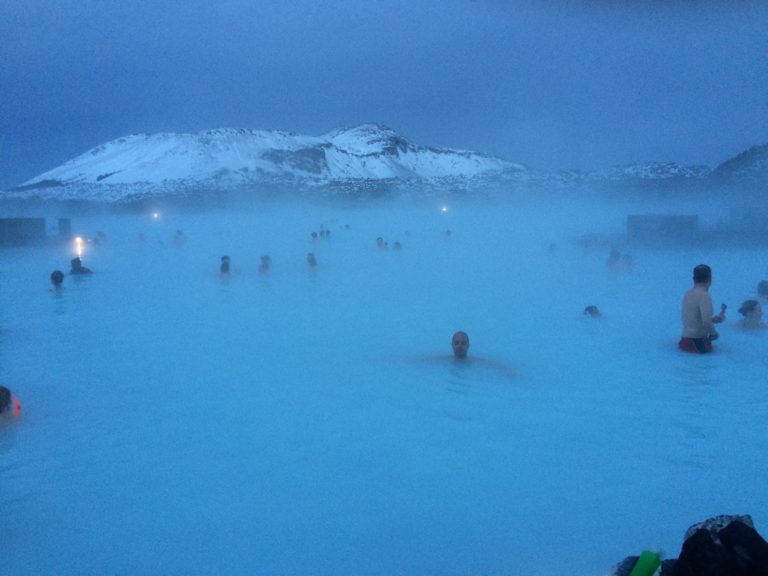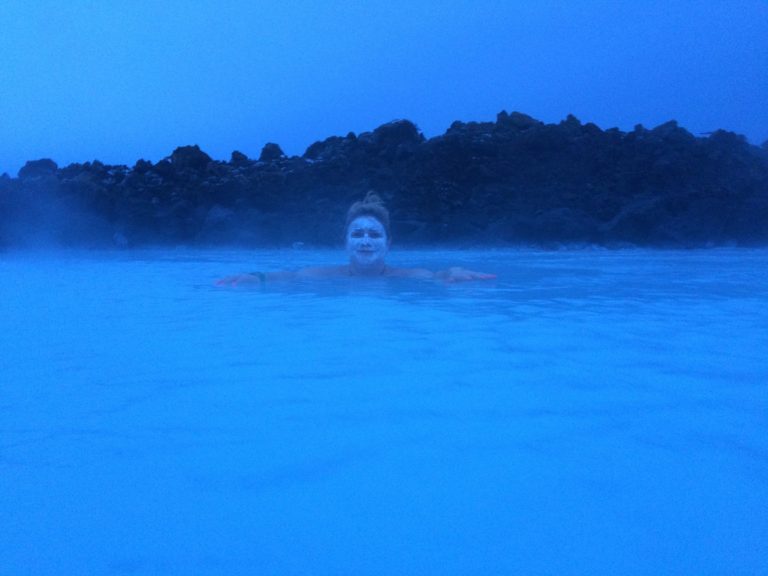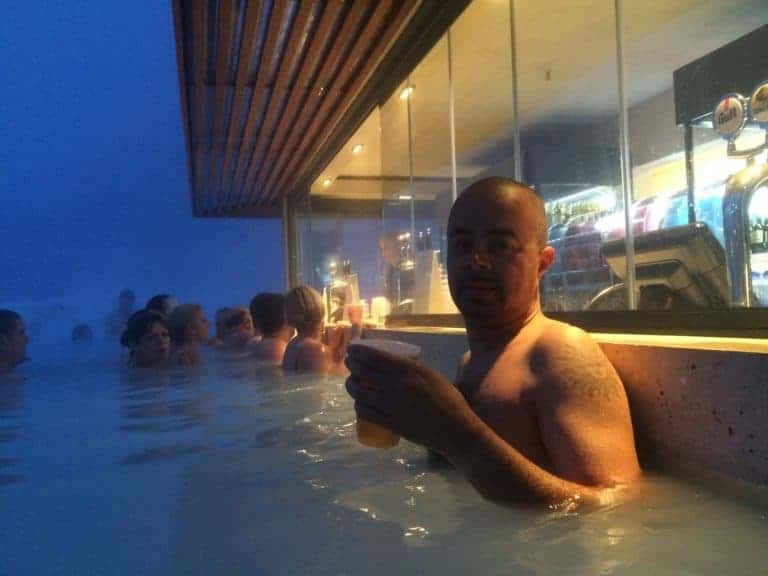 If you insist on off the beaten track or something less commercial, here is another option on our list to try next time, in addition to the Blue Lagoon:
Secret Lagoon: A natural hot spring located in a small village called Fludir. Located in the Golden Circle area. This place has many options:
In water massage
Underwater music
In winter – watch the Aurora Borealis while floating
Taste geothermal baked bread
Boil an egg in a hot spring
Fermented shark & black death
Drive the Golden Circle:
Another day trip, you can and should do solo. Paying for a tour is not needed. Driving the Golden Circle will take you to three points:
Þingvellir (Thingvellir) National Park – Scenes from Game of Thrones were filmed here. It's also home to the spot where the Eurasian and North American tectonic plates meet. Many choose to dive or snorkel the Silfra canyon.
Haukadalur Geothermal Field, which is full of geysers. They are impressive and rival Yellowstone.
Gullfoss Waterfall – One of the most famous attractions in Iceland.
You can do the Golden Circle in a day; however, you must be back over the mountains before dusk. See the section on driving below.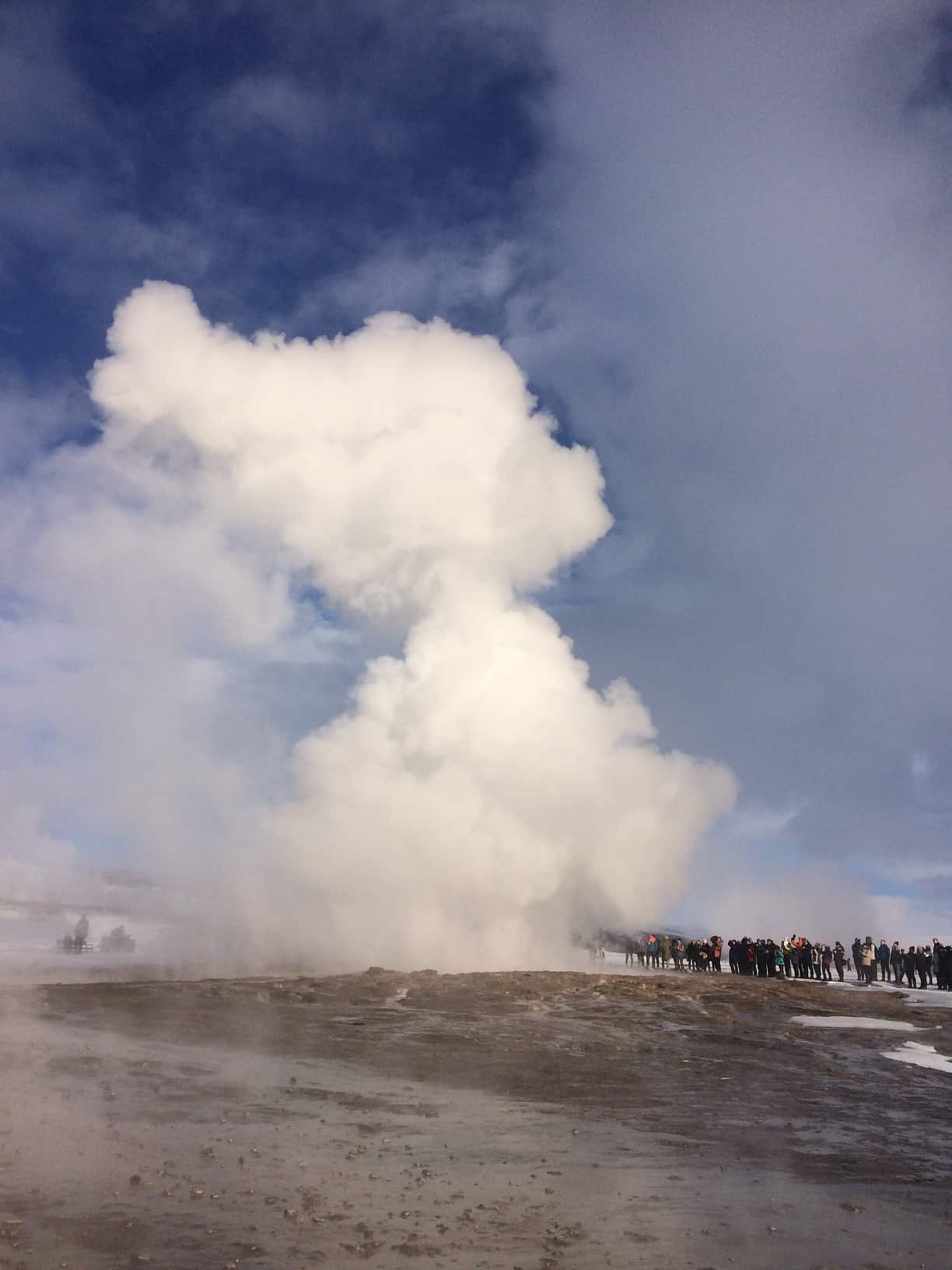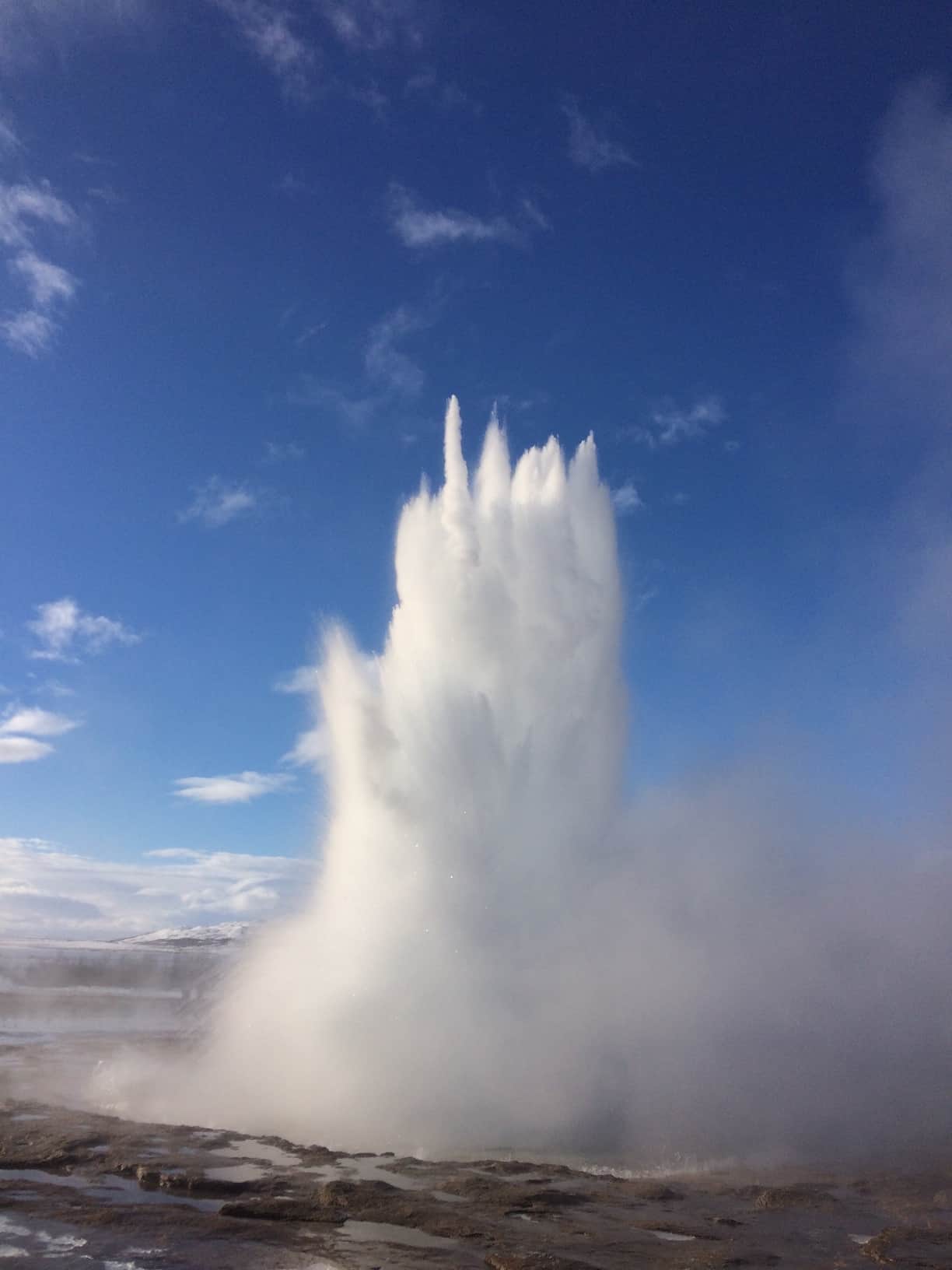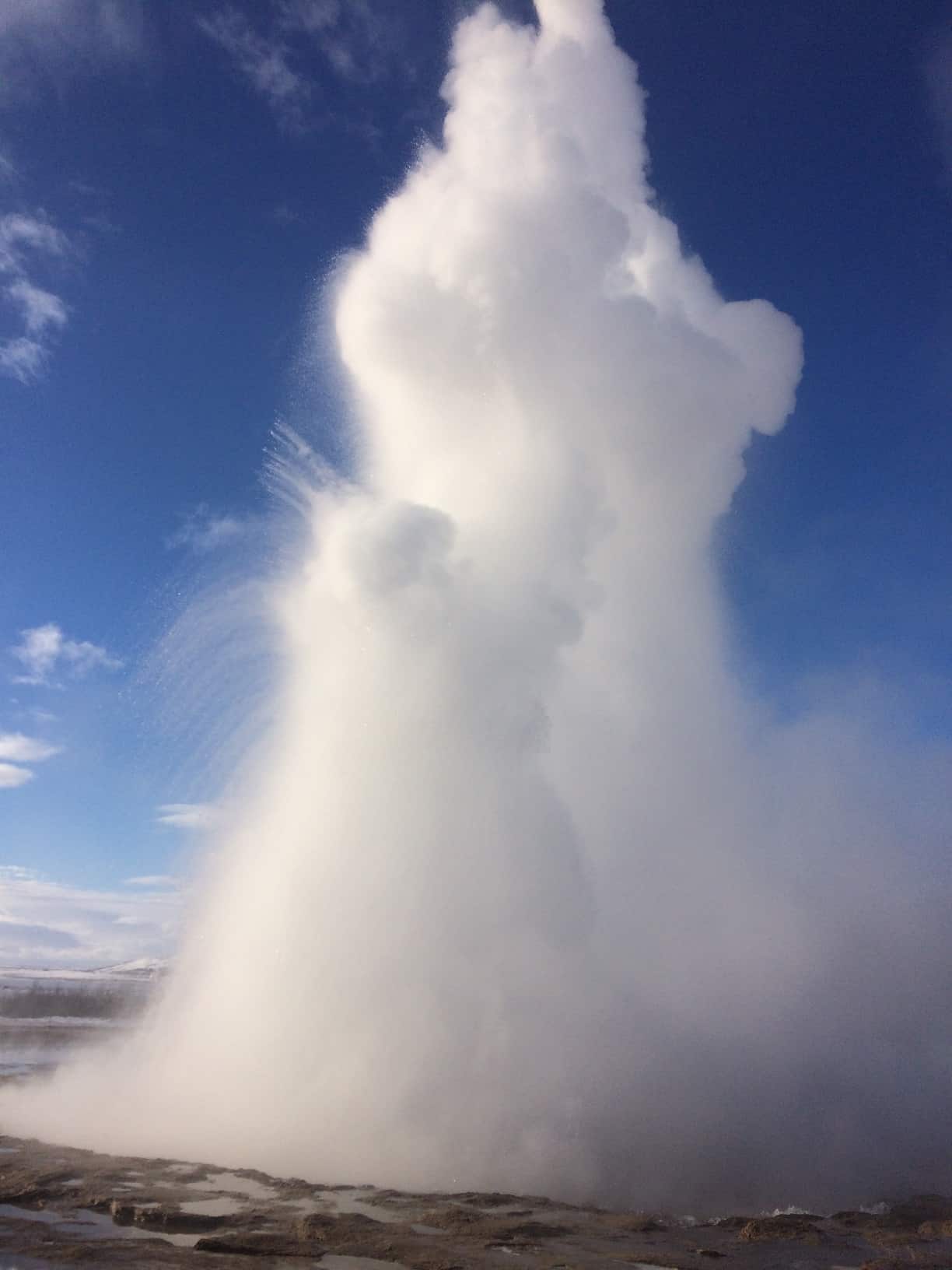 Drive to Reynisfjara the Black Sand Beach
About a two-hour drive by car each way from Reykjavík, a great day out. This day trip will take you south and give you plenty of photograph opportunities. On the way down, there are many waterfalls, but the famous one is Seljalandsfoss. The one you can walk underneath. You will see the Icelandic ponies and isolated houses painted in bright colors, dotting the landscape. Once you get to the beach, you should bask in the beauty of the location. Walk the beach and soak in the essence of where you are. Smell the salt, hear the waves crash, and take lots of photos. End your time here in the cafe with a hot drink to warm you up!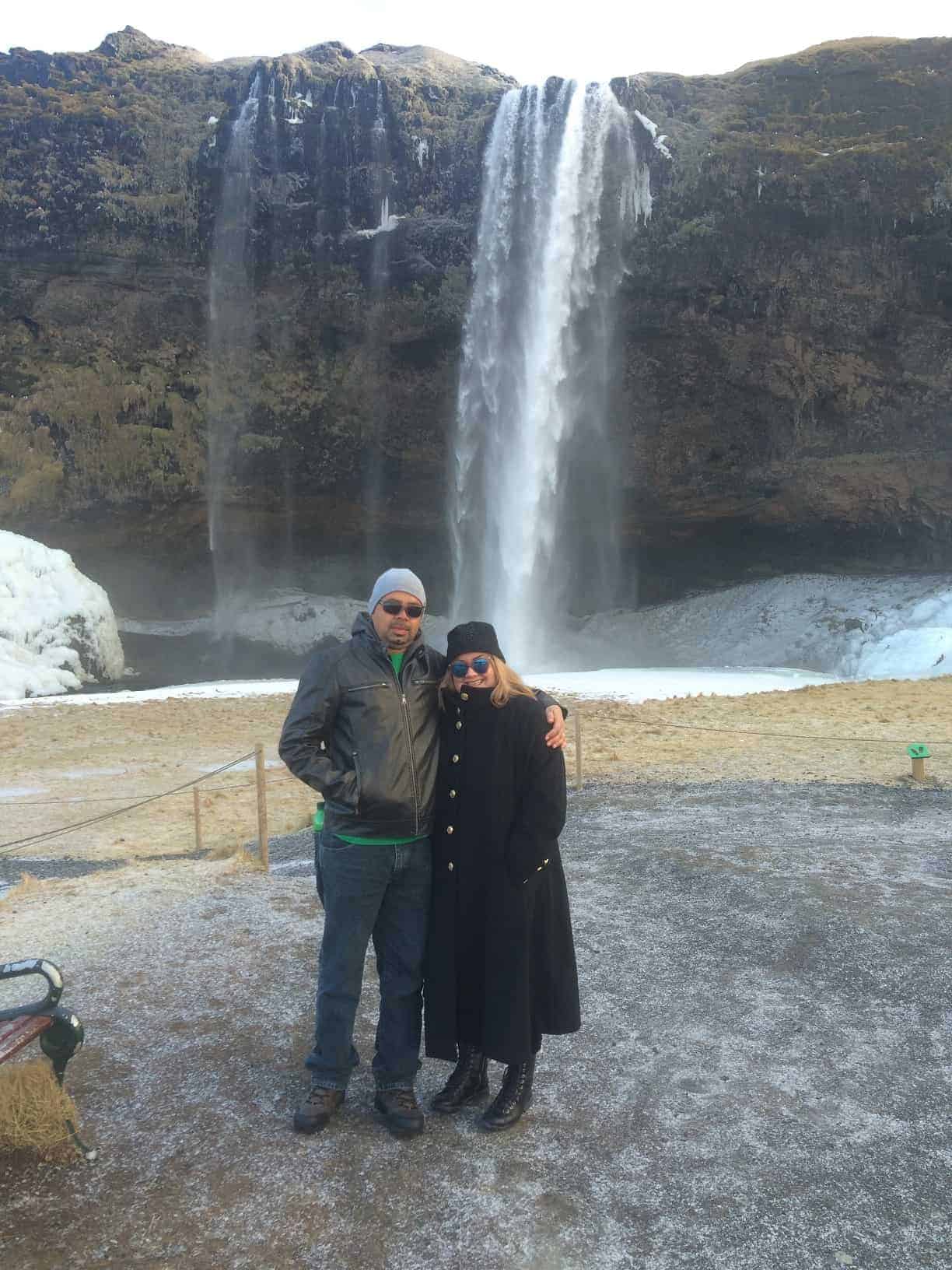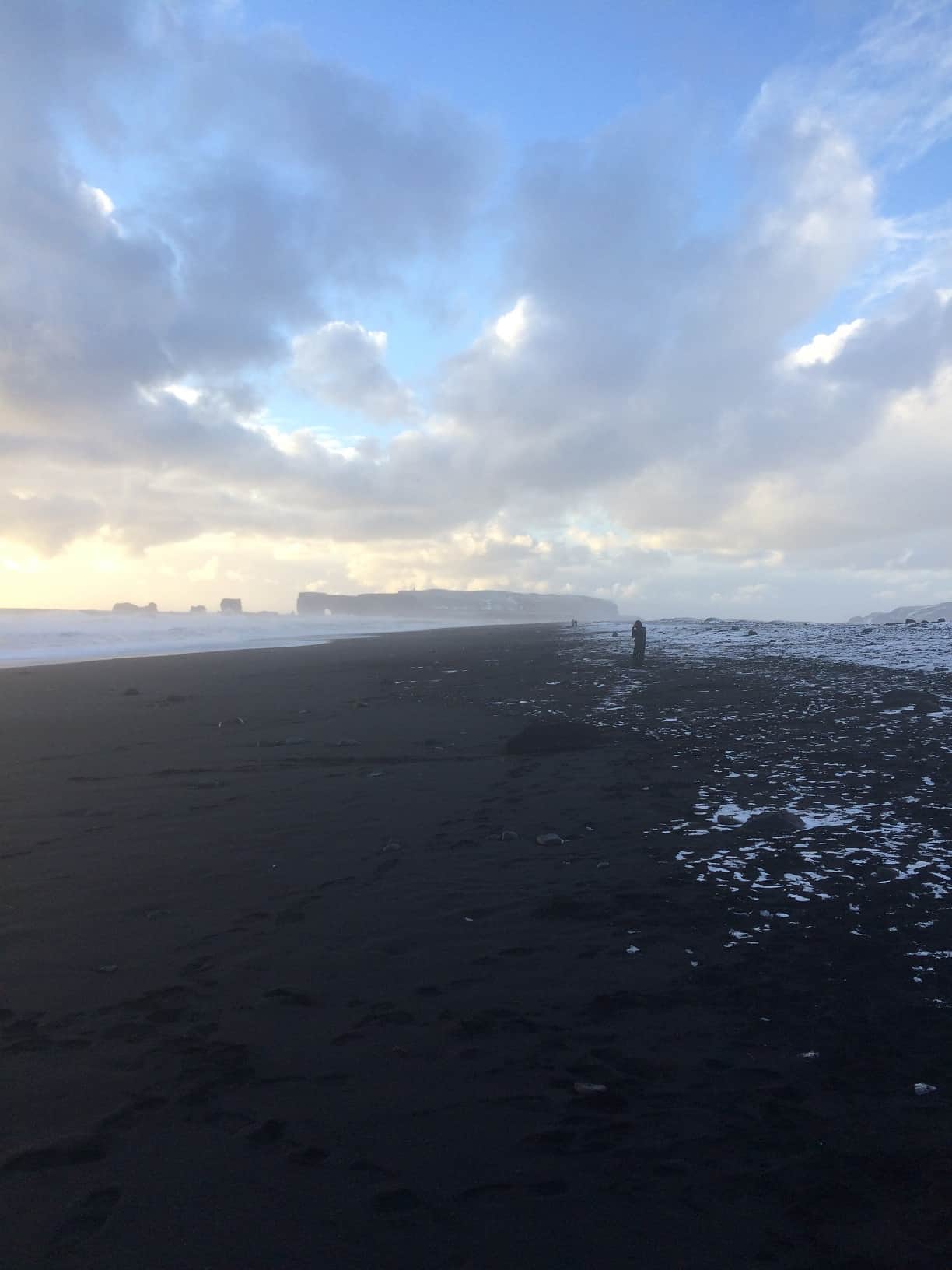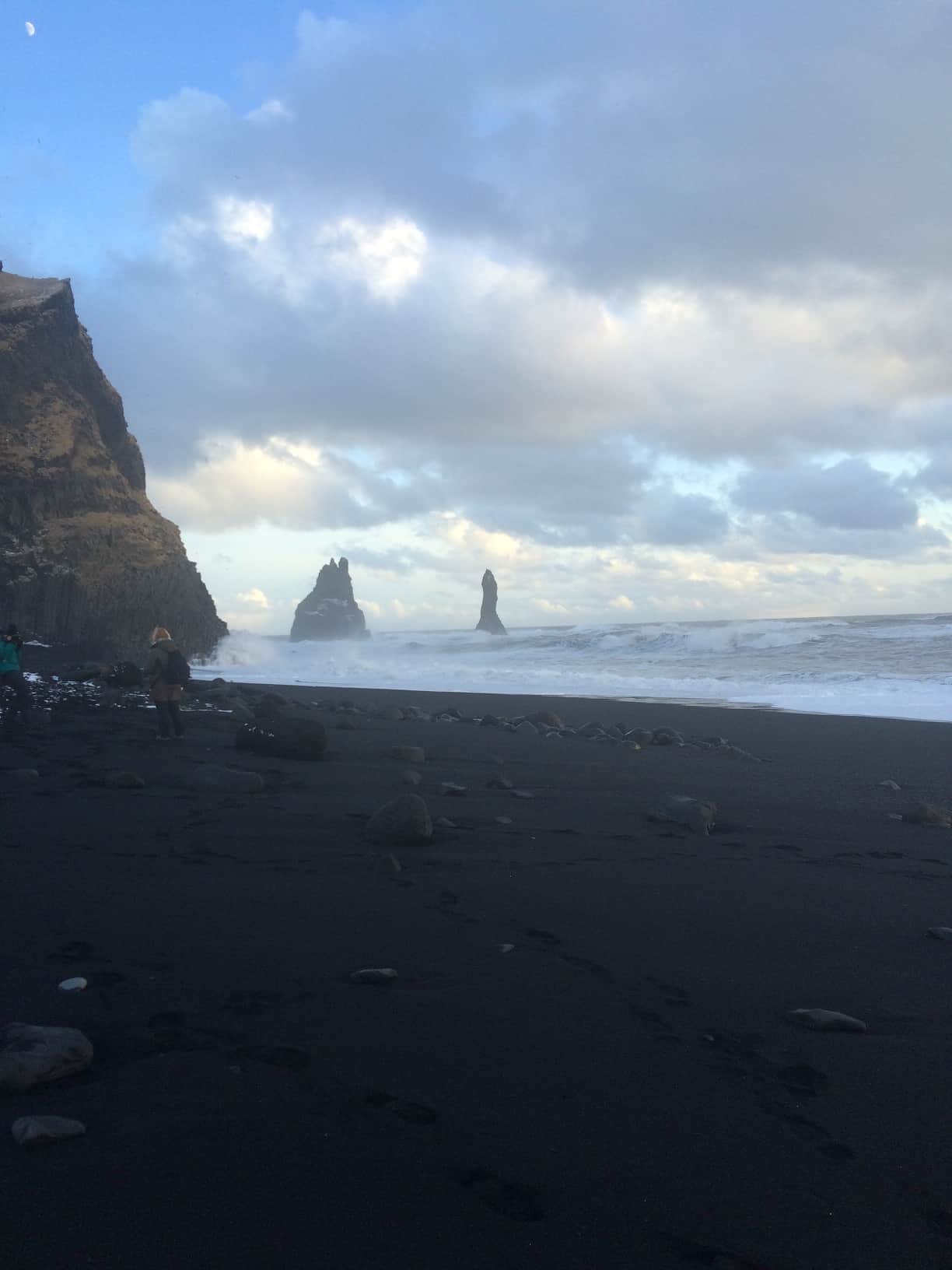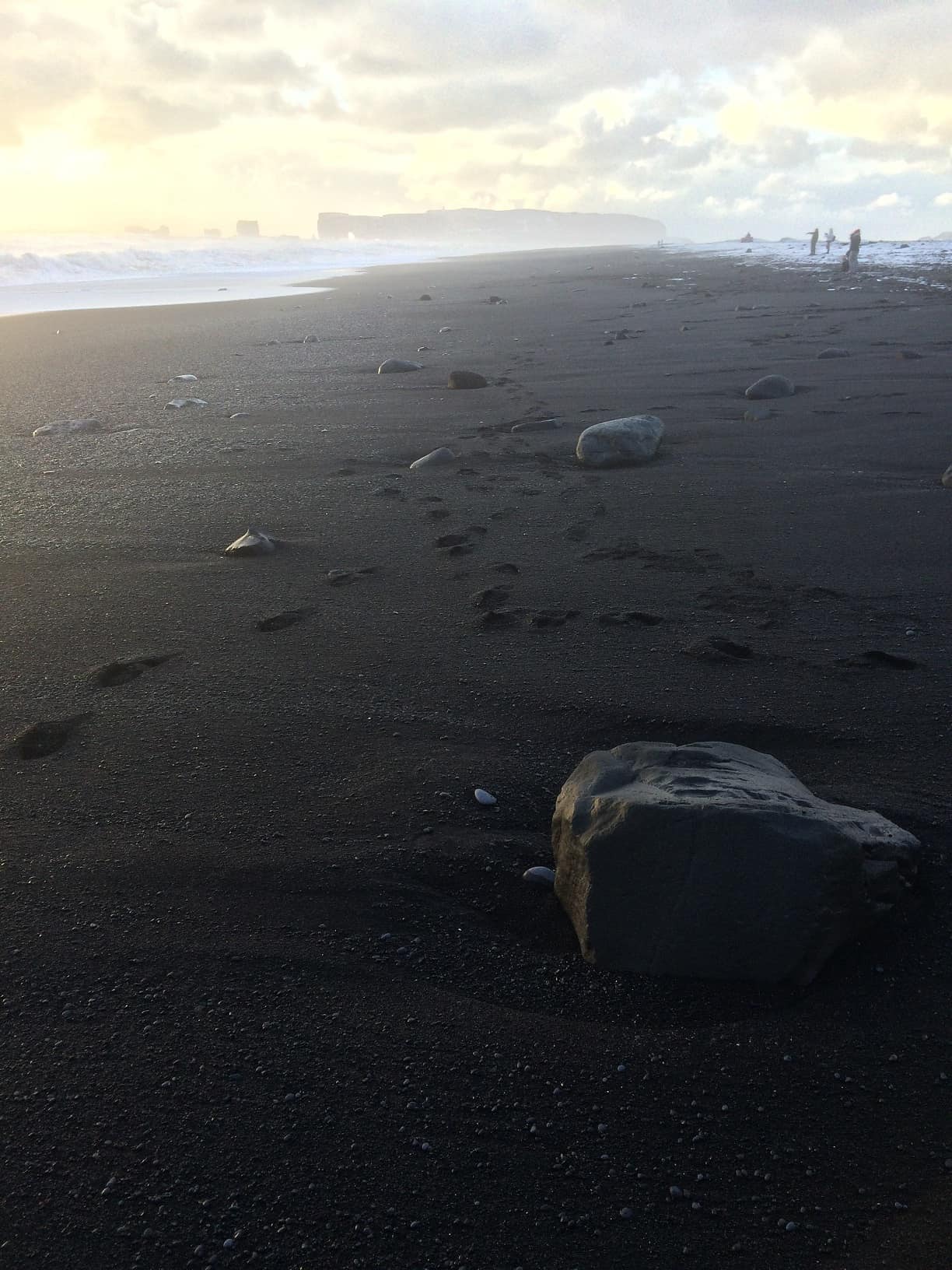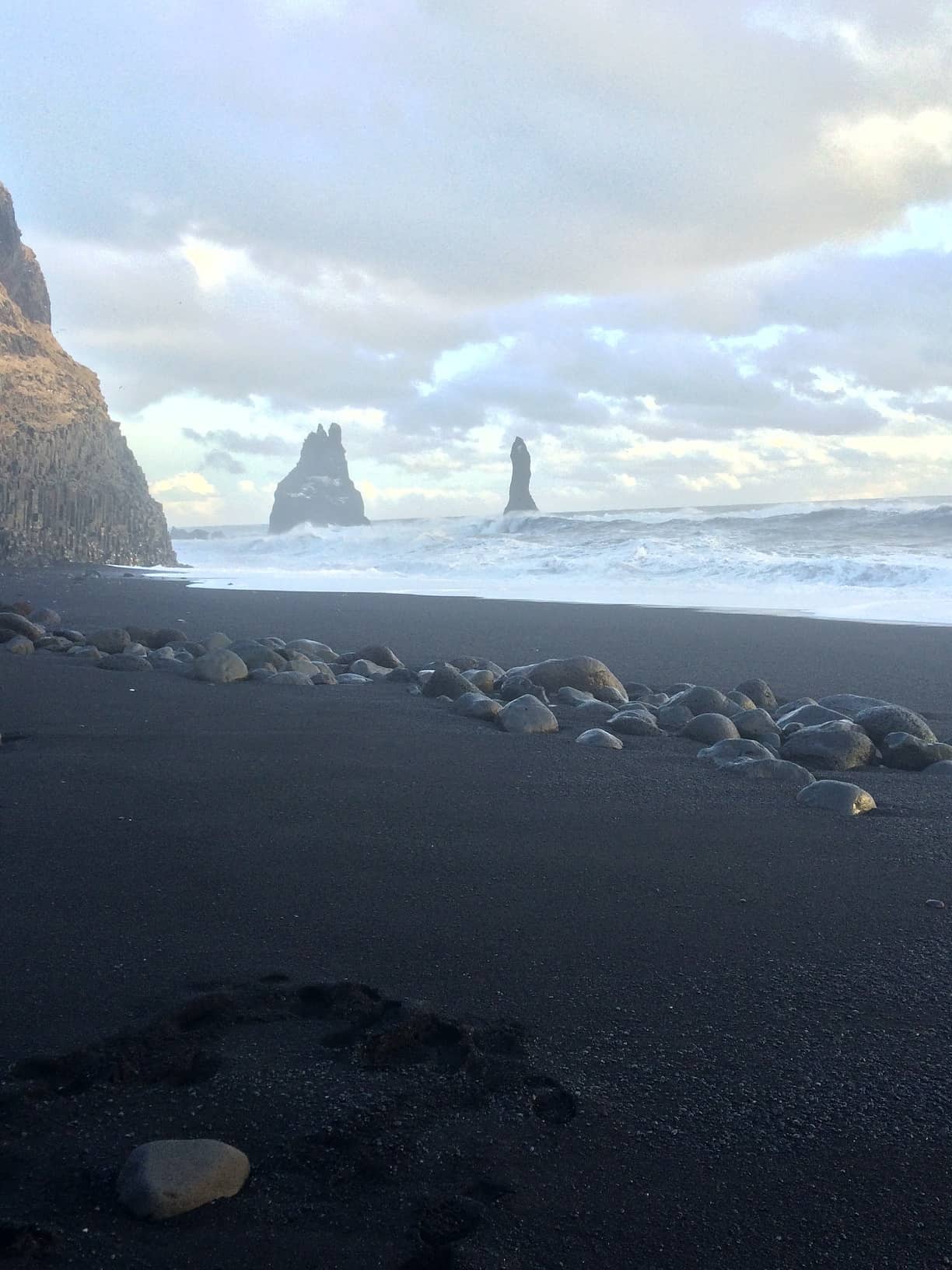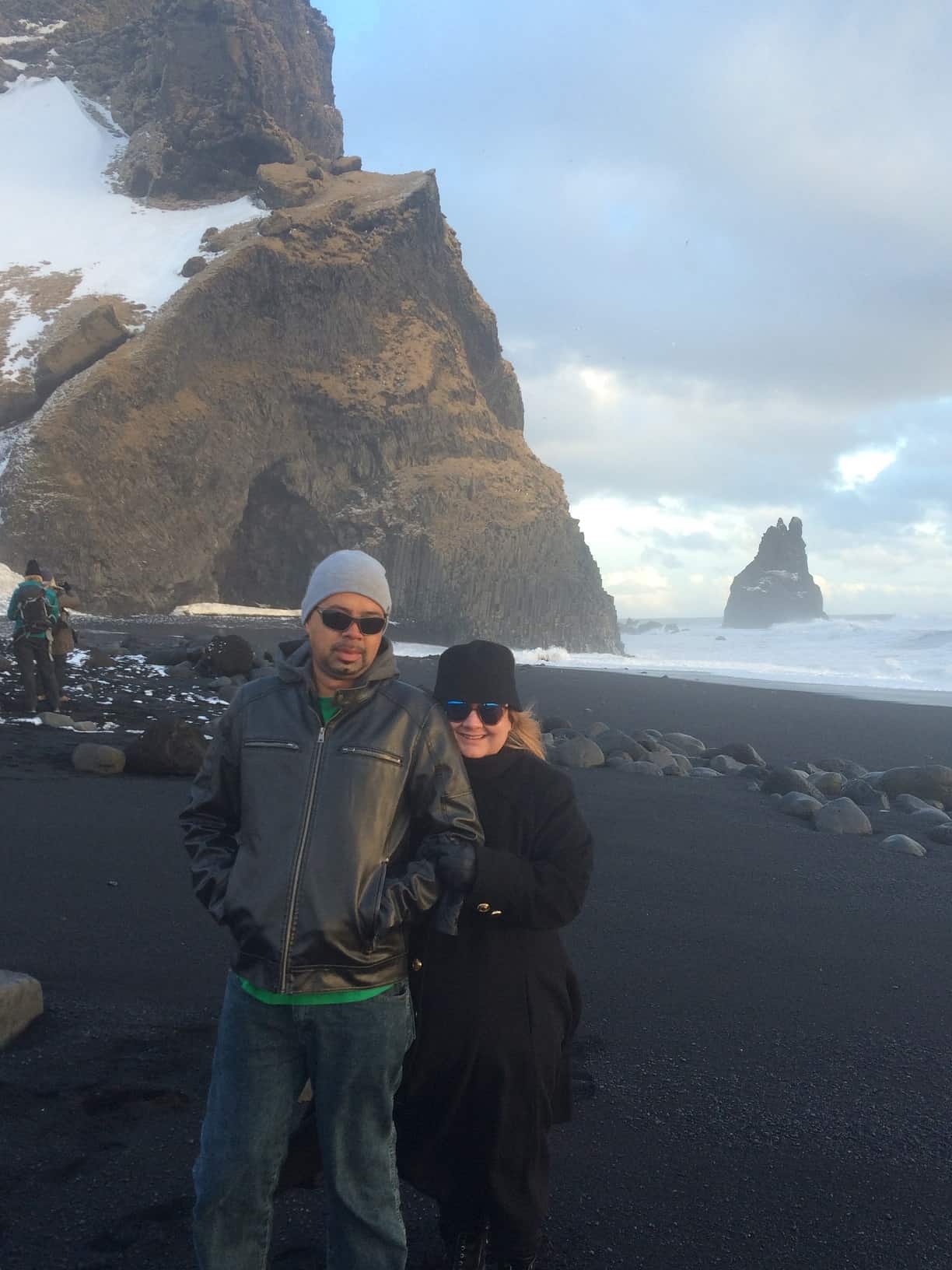 Northern Lights – Aurora Borealis – The Most Famous Iceland Hype
Possibly the most popular attraction of Iceland is the Northern lights. They are seasonal and visible in the winter (November to February). We prefer DIY tours whenever possible. We avoid joining a group unless it's our only option or provides a better experience. Before arriving in Iceland, I researched various tracking apps and paid for two. We tried following the lights via apps for a couple of nights with no luck.
Save yourself the frustration and trust the local tour operators for this one. They have this down to a science. Keep your schedule open since they will only operate the tour when it's a clear night and a high probability of seeing the lights (aka you can't assume you'll get to go on x night). We ended up booking a tour at CenterHotel Midgardur. Once we booked, the hotel would place a sign at the bar to state if the trip was running that day. You'll be shocked at how many tour buses go out on the nights when lights are expected. They pick you up locally and then transfer you – hundreds and hundreds at one time.
Once you get to the location and de-board the bus, you await the skies to open. When they do, it's like watching a colorful symphony without music. This Iceland hype should be on your bucket list!
While chasing the northern lights, you should know:
The tours last about 3 hours. Timing varies based on predicted viewing. For example, one day, the trip may leave at 9 pm, the next 11 pm. You'll be picked up at your hotel or apartment then driven to the dispatch area. From there, you will spend one to two hours in the middle of nowhere!
To catch the lights on a camera, you will need a high-speed camera. At the time, I had an iPhone 7, and it did not cut it. Fortunately, our friend was equipped with a high-speed DSL, and we got great photographs.
It's freezing, well below zero. Remember, you can only see the lights in winter. It's so cold that you can probably tolerate the viewing in 10-minute sessions. We had multiple layers on, long thermal underwear, and it was still unbearable.
The weather changes on a dime. One minute it is clear skies, the next raining. Don't despair; this is common in Iceland.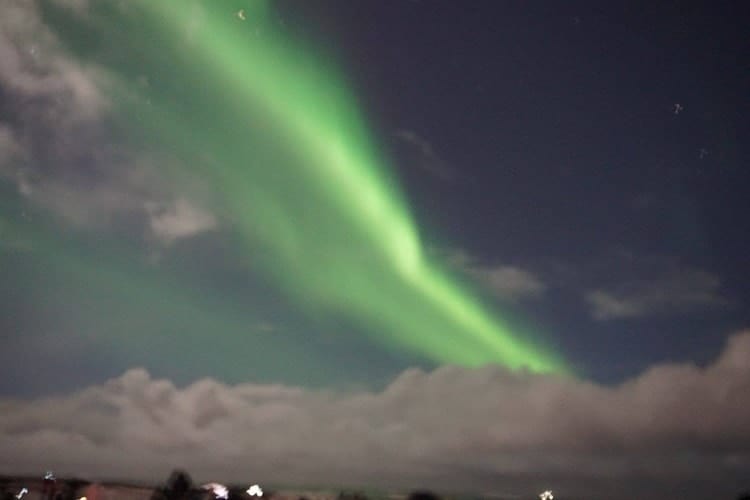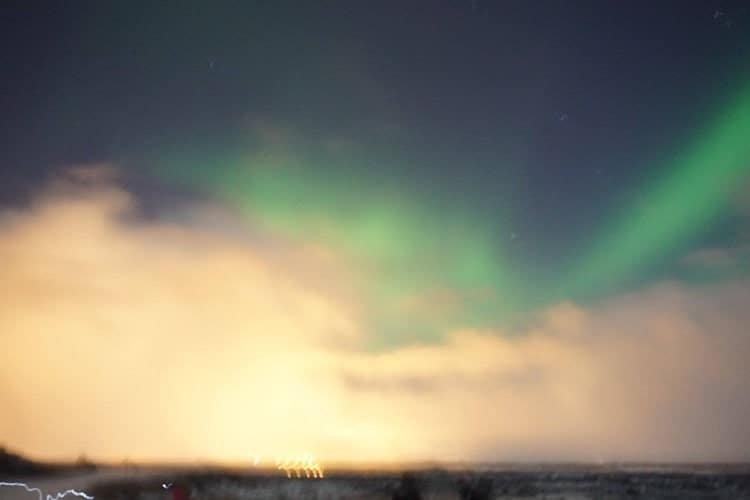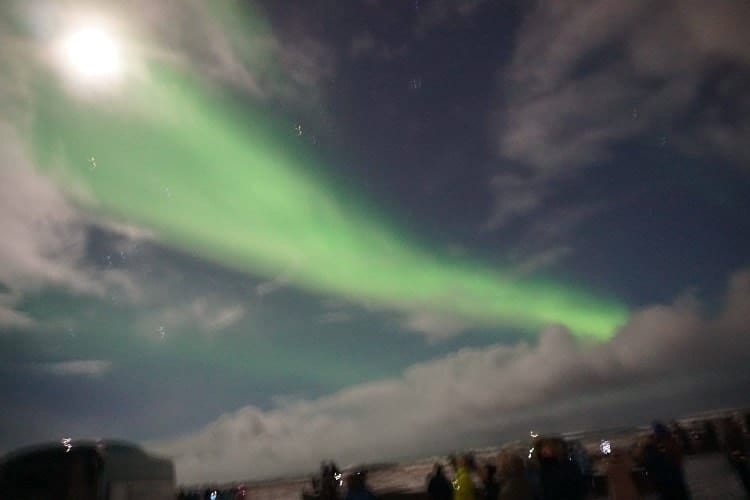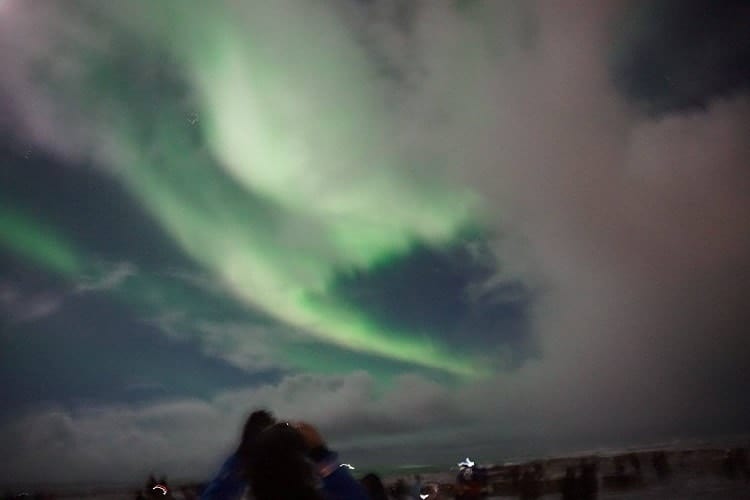 Shopping
As you all know, shopping contributes to my overall experience, but not for brands. Brands are ten a penny and available globally. I enjoyed the quaint shops in downtown Reykjavík. You can spend an afternoon shopping, and there is a lot to be purchased. If you are into fur and skins, abundance awaits you. If you are like me and looking for a one-off piece of jewelry, you are in luck.
Likewise, many options for a unique piece to decorate your house exist — the main street that runs through Reykjavík is called Laugavegur. You can spend a day walking, shopping, and sipping on a bevy in between — another point of interest for shopping. Some resale stores specialize in high-end attire. You can pick up some inexpensive wear for pennies on the dollar just for being brave enough to venture into them! I left Iceland with four additions to my already obnoxiously large jewelry collection. This is saying something because it's got to be unique for me to be remotely interested.
Driving
If you have researched Iceland, you will already know that driving can be treacherous. Brian and I took heed, but we also tempted fate in pursuit of seeing it all. Any blog or site will tell you that the conditions in Iceland change in minutes. This sounds and reads absurd. Let me tell you, from experience. You can be driving in excellent conditions, and a snowstorm will hit. When I say snow, I am not talking about a beautiful fall of the white stuff. I am talking about a plethora of hail, sleet, and snow that mounds quicker than you can comprehend. It's scary how fast this happens.
There're only a few lights outside of the cities, so you cannot see 10 feet in front of the car. Your only hope is another driver in front of you. No matter how bad the weather gets, don't stop!! If you do, you will get snowed in! If you do get stuck on a mountain in the dark, it is a harrowing experience. Even in the daylight, it is not pleasant. During every trip, we encountered people stranded on the roadside – victims of the unpredictable weather. Suppose I could give you one single piece of advice. It is, do not drive in the dark and plan your outings around daylight. In the winter, daylight is limited to about 6 hours, from noon to six. You can stretch this a tad if you are willing to brave some fog, but the reality is the driving conditions are not great until there is full daylight.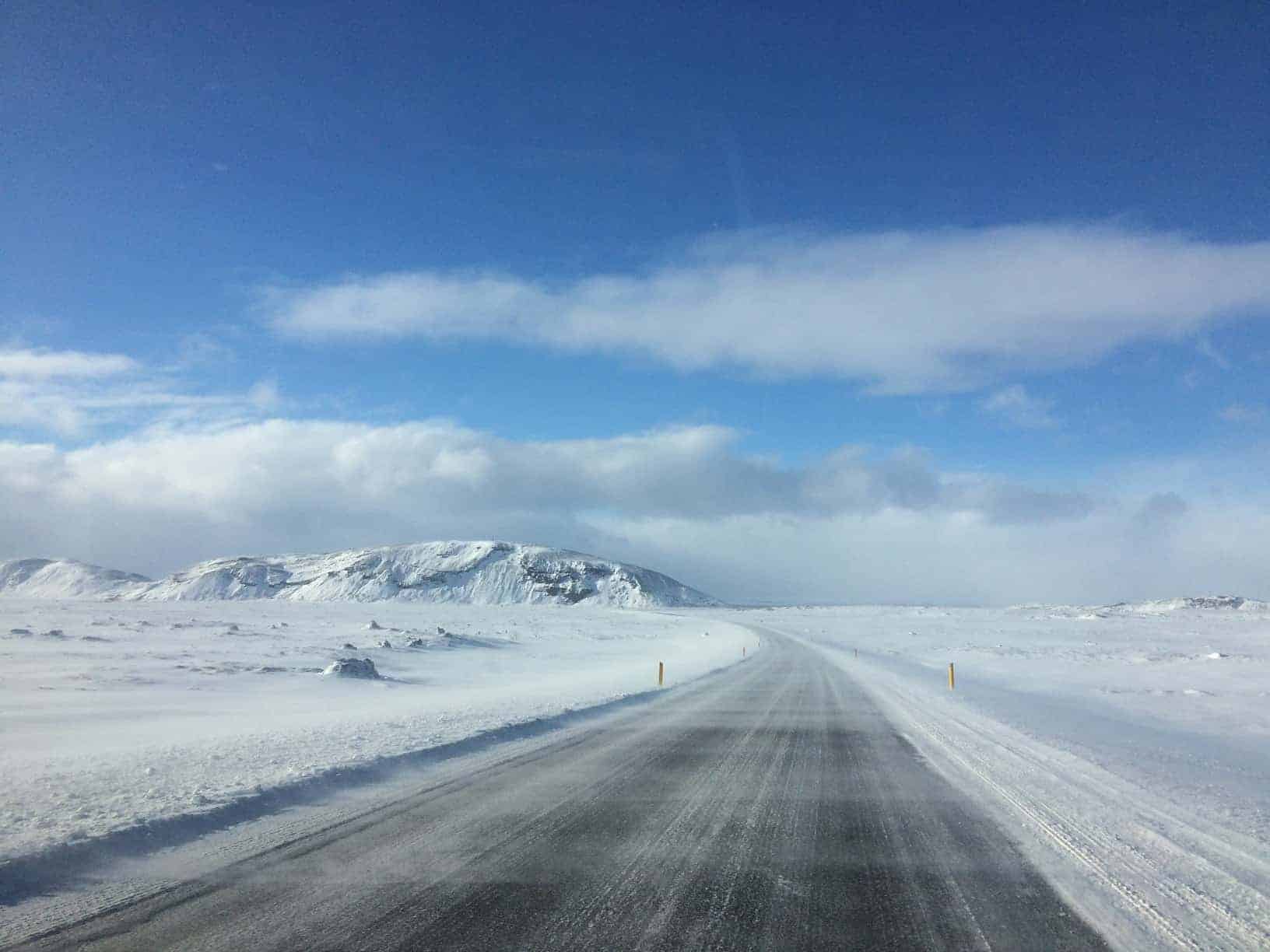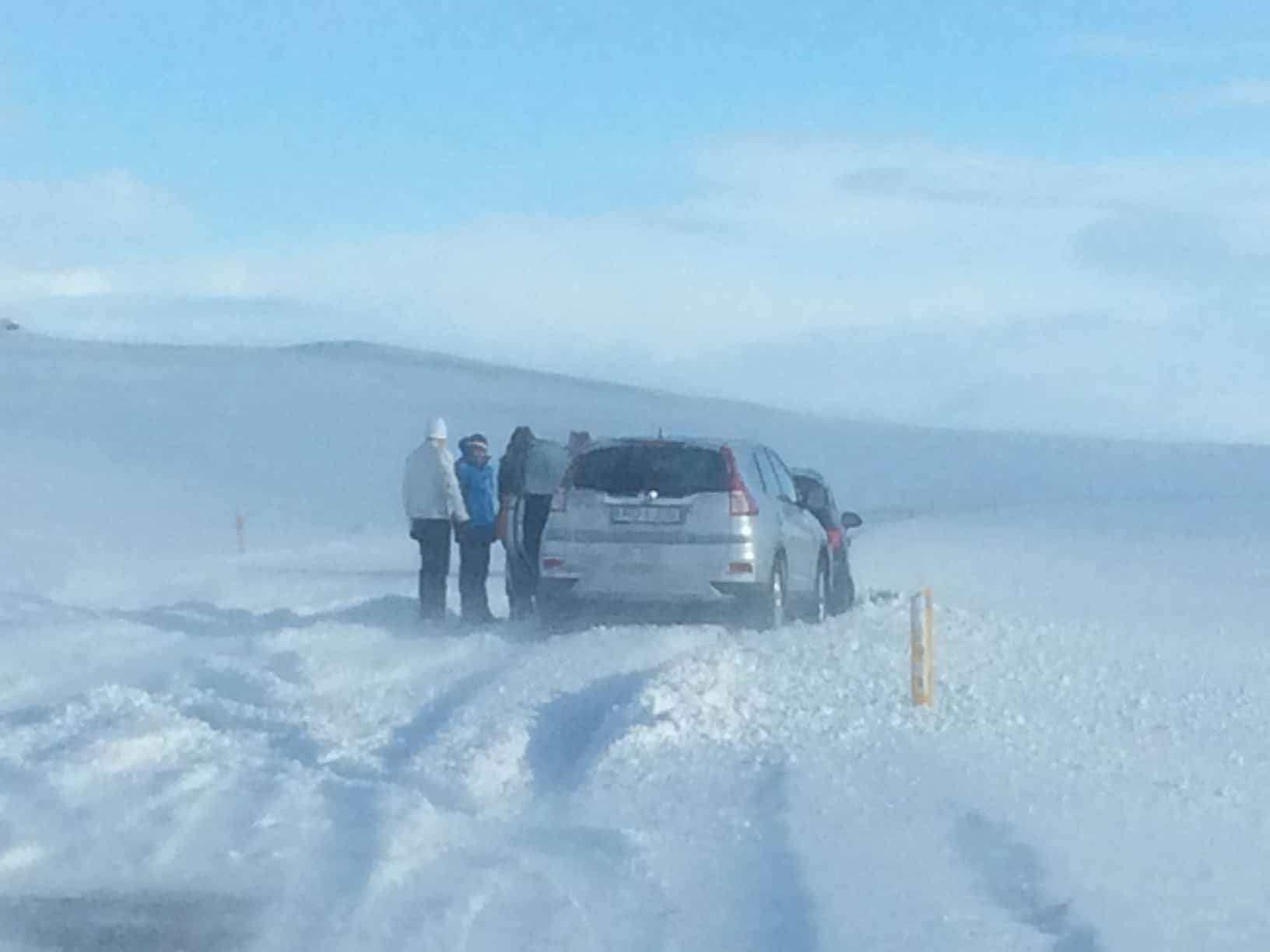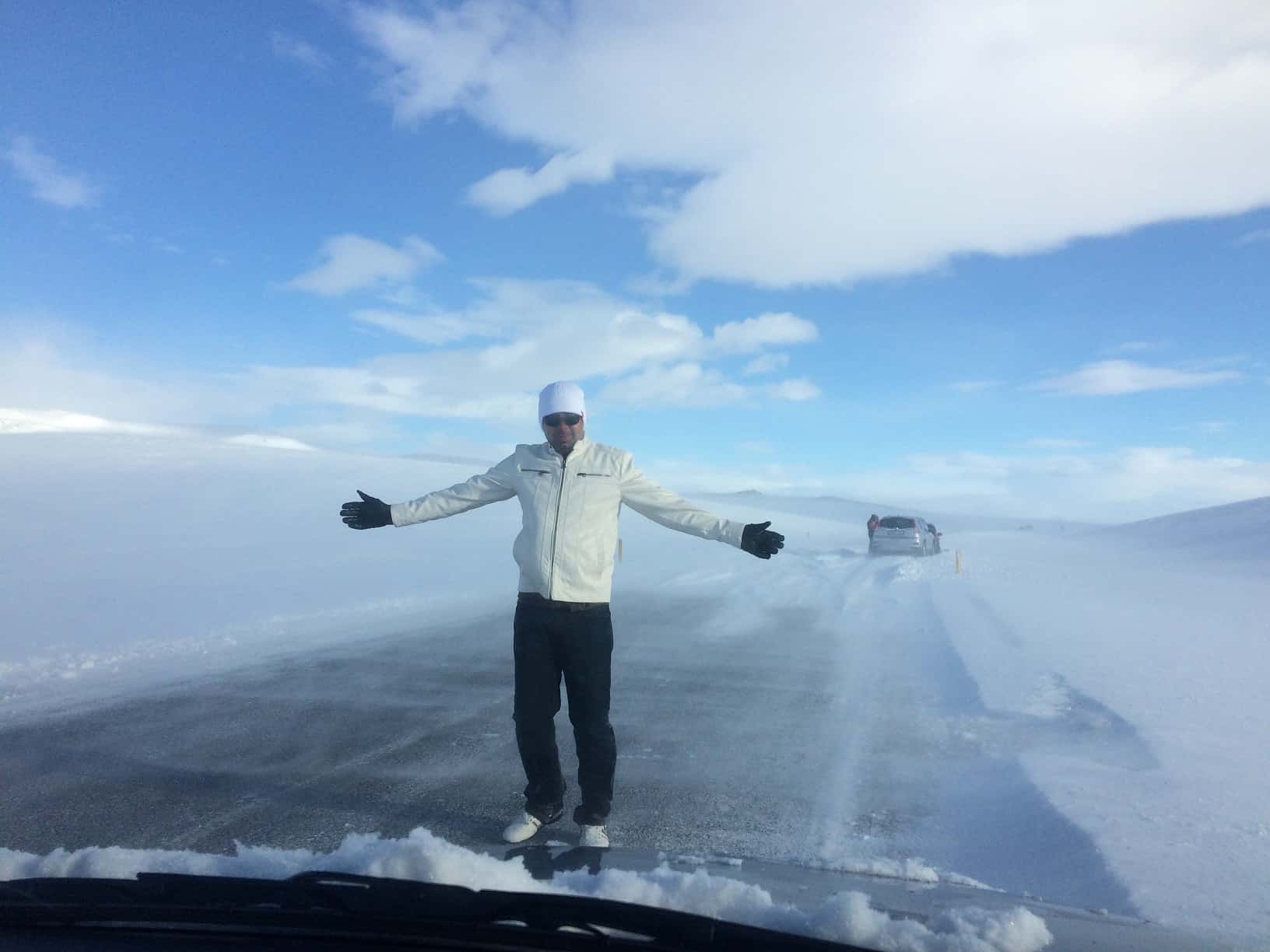 Actual Video Of Driving In Iceland
When you watch this video bare in mind a couple of things!
Turn up the volume; it's not as funny or compelling without the sound
This video was filmed on an iPhone 5 or 6 – forgive the quality
This is 100% real. This is what it was like driving back to Reykjavík
I've said it time and time again, but the snowstorms are no joke, and you cannot stop
Food In Iceland
All I can say is that I will not eat sharks or whales, and I am not a fan of Icelandic fare! In my opinion, there are no Icelandic hypes for food. Fortunately, there are plenty of Asian options in Reykjavík. We did dine at some non-Asian eateries that were good:
Overall, I can't say I am a fan of the food. I will admit I am utterly biased because I like what I like, which is steak or Asian!
It's also important to note that tipping is not customary, but it's not illegal, as some will claim. Tax and gratuity are already included in your bill. This being said, we did tip in a coffee bar or two.
Vatnajökull National Park
This park is home to the reindeer and Jokulsarlon Lagoon. Everyone wants to see a reindeer, but they are not roaming around anywhere near Reykjavík. It's a four-hour drive to Vatnajökull National Park. I have read that it should not be attempted in the winter. When we return over summer, we will focus on the east coast and visit Vatnajökull National Park in the hopes of catching a glimpse of a wild reindeer. Jokulsarlon Lagoon is home to glaciers. Google this to see what to expect. The photos I've seen remind me of Alaska, where you look at these almost neon blue chunks of ice. I think this is worth seeing anywhere you get the chance. Jokulsarlon Lagoon is on our list of sites for our return.
A so-called "Attraction" to Avoid:
The Whale Museum
In researching things to do and given it was winter, we wanted to know if we could spot a whale. According to most reviews, the answer was yes; check out the Whale Museum. Hello people. It's mostly a bunker loaded with life-size plastic whales. It might be interesting if you have not seen the wild. If you have, skip it – it's a total waste of time. An hour of my life I'll never get back – there is nothing there worth seeing, in my opinion. Not an Iceland hype by anyone's standards.
Closing thoughts:
Iceland is impressive; the Iceland hype is real and deserved. A week is plenty of time to hit the highlights in and around Reykjavík. But, there is more to be seen and four seasons to explore. Iceland is on my return list, and that alone is as good of an endorsement as I can give anywhere.
Looking for more posts to inspire you? Start here:
We are a participant in the Amazon Services LLC Associates Program, an affiliate advertising program designed to provide a means for us to earn fees by linking to Amazon.com and affiliated sites.
Brit On The Move™ Travel Resources
Ready to book your next trip? Use these resources that work:
Need more help planning your trip? Check out our Resources Page, highlighting the great companies we trust when traveling.