Given today's flight drama and cancellations, now might be time to look into why people charter a plane vs. flying commercial.
With the world becoming so interconnected, flying is a necessity. But planning flights isn't that easy. In fact, stress before a flight is common among all people. Even kids make jokes about how the flight is at 2 pm, and their parents wake them up at 6 am to get ready. That is how much airplane travel affects people. The introduction of COVID makes it even worse since you have to protect yourself from a virus too. But there is a way of flying that isn't that stressful. You guessed it–private jets.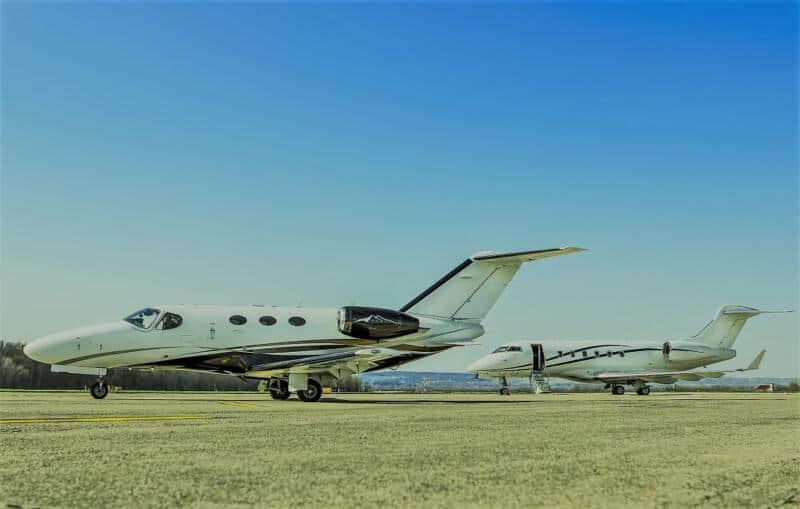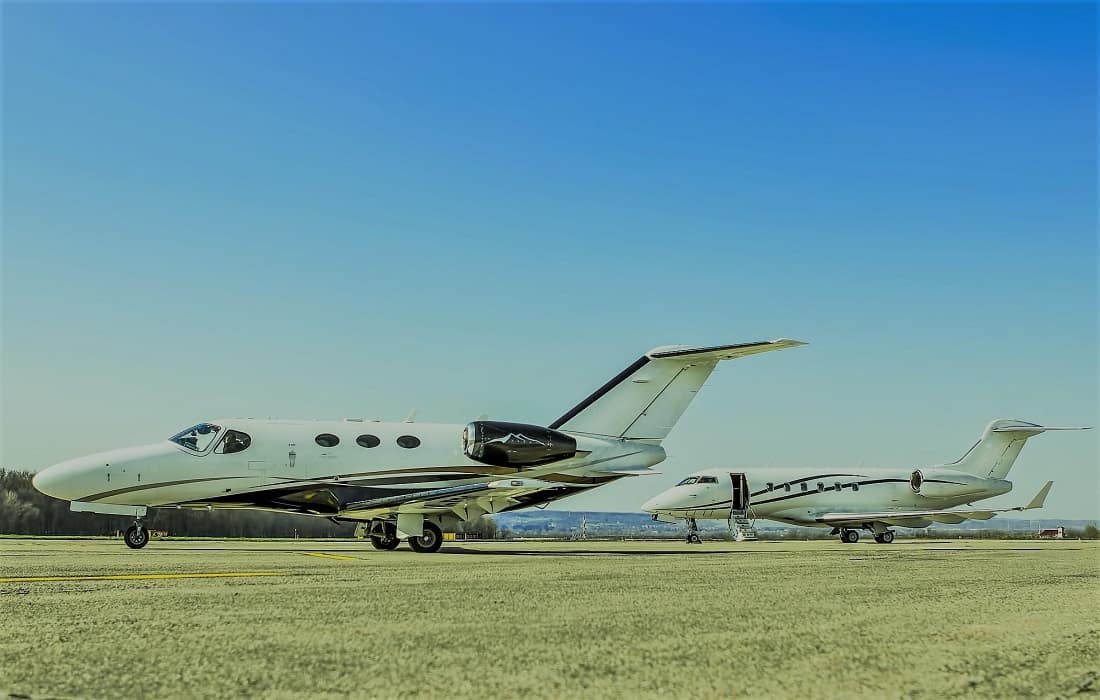 This post may contain affiliate links. Please read our disclosure and privacy policy for more information.
What Does "Chartering a Plane" Mean?
When you charter a plane, you hire seats of an aircraft of your choice – the entire plane to fly to your desired destination whenever you decide. Charter flights are often considered luxury travel, but more and more people are using them nowadays. The average price to charter a plane isn't only for the richest anymore. You might have even heard about people chartering a plane for a wedding and traveling abroad.
Private jets are a great way to travel because they are available to fly immediately after booking and you don't have to prepare as much as you do when you fly a commercial plane. Everything is handled by the crew of the jet company instead. You are also reducing your risk of being exposed to COVID because when you charter a plane, you don't have to deal with as many people as in commercial flights. Whether taking off for business or pleasure. One of the best flight options right now is to charter a plane.
What Does It Feel Like To Charter a Plane?
By chartering a plane, you get the whole plane to yourself and have full control of the plane's route. The jet crew is at your disposal, and the flight is flexible based on your schedule. There is no waiting in line, no security checking, or baggage claim. It is totally different than when you fly a commercial plane.
What do you need a private jet for? Besides the fast flight, the independence of a king, and the luxurious service, there are occasions when chartering a plane is necessary.
For example, when a business trip you didn't plan comes out of nowhere, the best option could be to charter a plane. Or, you can charter a plane for family gatherings you have to attend. Teams or fans that want to attend sports events and championships choose private planes as well – it can be comparable in price if enough people are flying.
Also, you can charter a cargo plane when you need to transport heavy goods from one place to the other. An example of this is if you are re-locating. If you charter a plane for the cargo, you don't actually need to fly as the plane team will send the cargo.
The Benefits of Chartering a Plane Explained!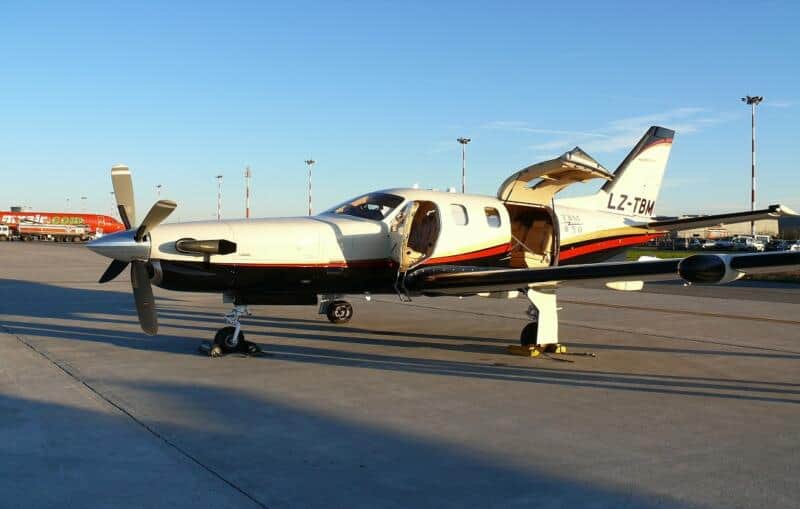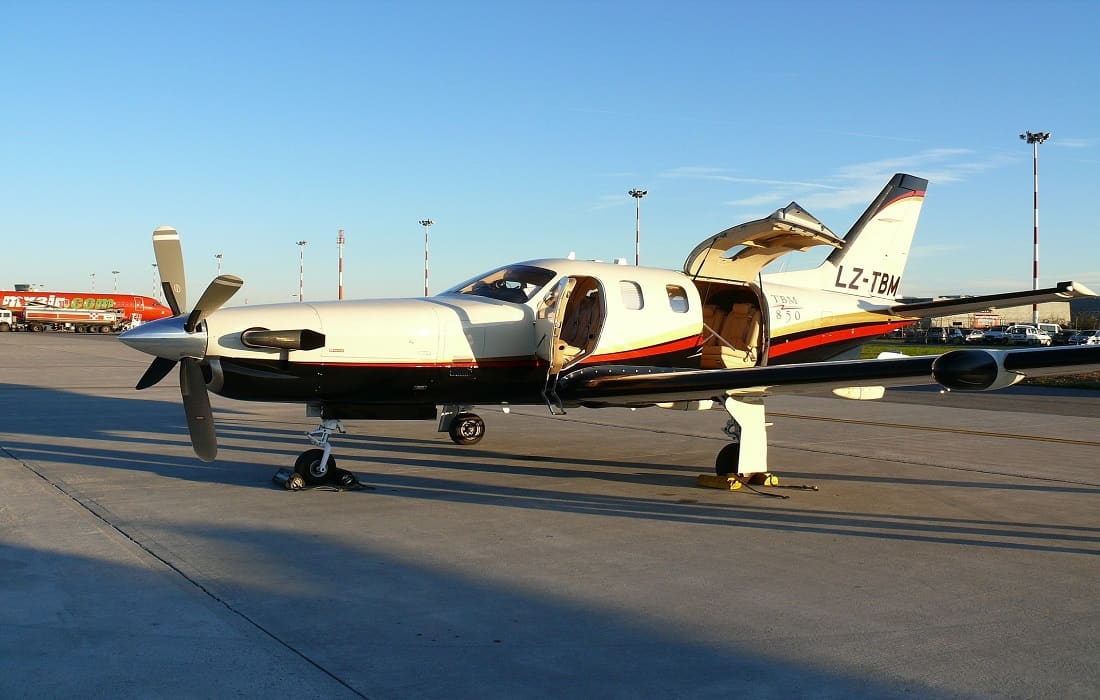 Convenience: You Can Fly From More Airports
Private jets are the definition of freedom. You can use many more airports than commercial planes can. This way, you not only can get to airports commercial planes can't, but you can get creative and flexible with your flights. And most of the time, the airports where you can land with private jet charters are closer to your desired destination.
It's not just the convenience of the number of airports you can land, but the experience is much more convenient. You don't have to spend time in the parking lot to find a spot before the flight. Typically, flying private means you don't even have to think about going to the terminal. Most companies that charter planes offer drive-up service where you can literally pull up on departure day.
Speed: No Need To Undergo Long Procedures Before Boarding A Plane At The Airport
There are many reasons why a private jet is faster than flying a commercial plane. Private jets can fly with a speed range between 400 mph and 700 mph with an average flight speed of 600 mph, whereas commercial aircraft have a cruising speed range between 460 mph and 575 mph.
Many factors affect the speed of the aircraft, but the most important one is weight. Given that private planes are smaller and carry less cargo, they are designed for speed.
Besides this, private jet flights have way fewer procedures to complete before taking off. Unlike commercial planes, there aren't many people on the board, which also saves you time. Within an hour of booking your flight, the private jet gets ready. A car can pick you up and take you to the airport where you don't have to undergo any procedure, and the luggage gets taken care of for you, and you are ready to fly.
Flexibility: You Set A Schedule That Works For You
When chartering a plane, there is no schedule to follow. The flight revolves around you. You set the time you want to fly, and the jet is ready to depart. And you don't have the headache of worrying about being late. If you run late, the jet will wait for you to arrive.
Private jets are available 24/7, and there is no wrong time to book one. They offer the flexibility of time and location alike. You can go to multiple destinations with your private jet.
Do you want to change the flight's route? DONE. Do you want to take your pet with you? DONE. These and all kinds of requests you might have.
Service: No Airlines Offer This High-Standard Service
Service is unmatched. You won't even feel like flying due to the plane's comfort and luxury. You don't have to take care of the luggage because the crew will be taking care of that. You can order your favorite dish to eat and watch a movie on the plane. Private jets can have full-scale bathrooms and bedrooms. Internet connection is also available.
The crew is specialized to help you through your flight and answer any need you might have. These professionals have one task, and that is to make your private jet experience unforgettable.
Privacy: You Can Solve Work Issues On The Plane With No Interruptions
When you have to fly because of an urgent work meeting, use the time you have on the plane. Commercial planes have way too many distractions, and let's not mention the lack of privacy. After being stressed and passing through countless procedures, you won't have any energy left to focus on anything.
Private jets, on the other hand, are a system whose core purpose is your enjoyment. The flight is fast, and you won't have any distractions to take you away from your work. You can sit down and do anything you need to do without anyone bothering you.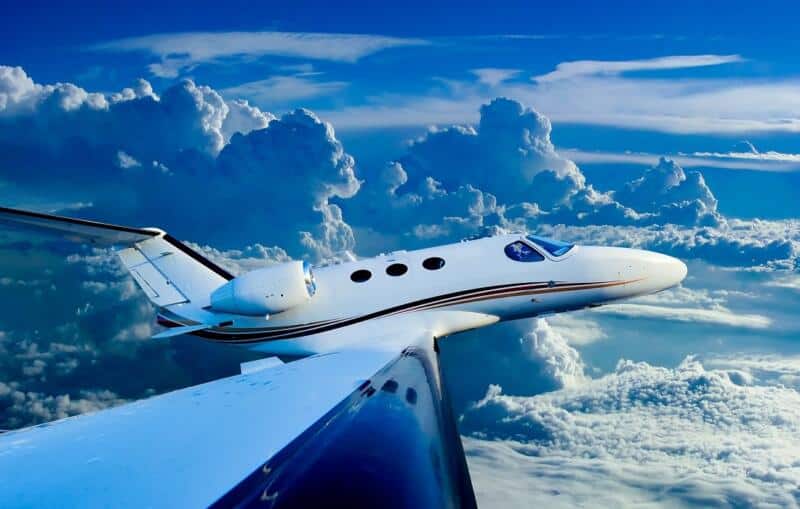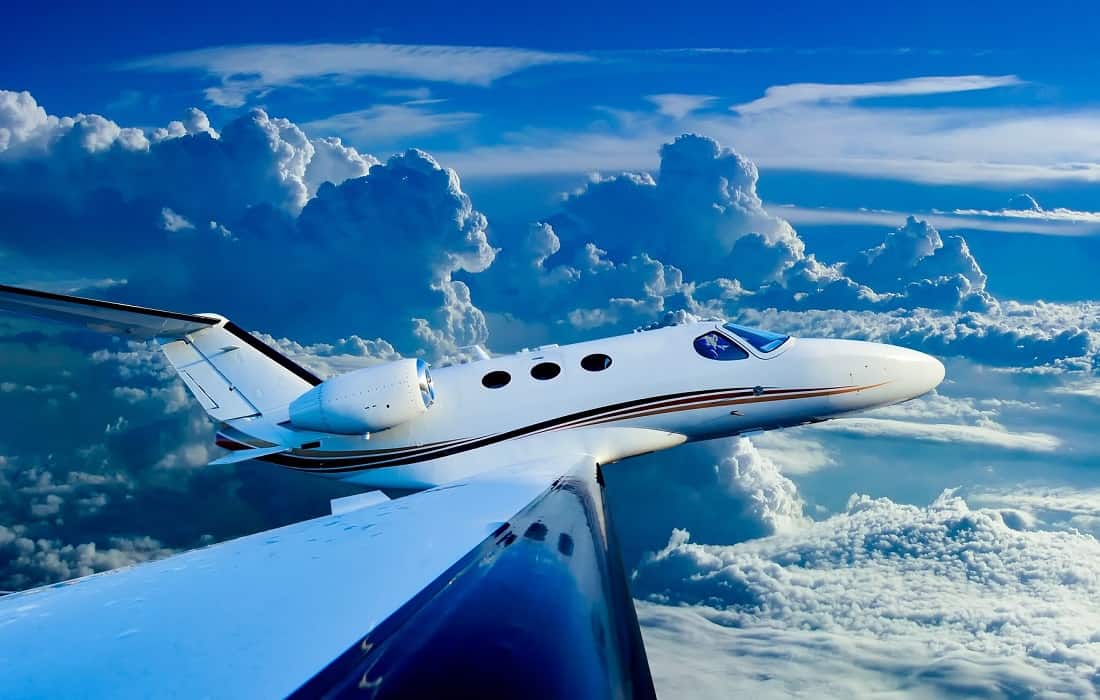 Impressions: A Private Jet flight Will Impress Anyone
Once you experience a private jet flight, you won't want to fly commercial anymore. The inside is like a 5-star hotel, and the crew will respond to all your requests. The seats are leather, cushy and comfortable. You can fly and experience the view with a wine glass in your hand. The feeling is luxury at its finest.
Naturally, when you tell anyone that you took a private plane, they will be impressed.
Price & Quality Ratio: Chartering A Plane Is Less Expensive Than Buying and Maintaining One.
A private jet is one costly commodity, one that is out of reach for most. As with most luxury toys, there is a ton of maintenance costs. Private jet prices start at around three million and can cost as much as ninety million. Maintenance costs run anywhere from $500,000 to $4,000,000 per year. It's quite expensive to own one – out of reach for most of us.
The average price to charter a plane is cheaper than that of maintaining your own private jet. But that shouldn't stop you from experiencing the same feeling. Renting or chartering a plane is an economical alternative. Private jet companies maintain the jet, and you don't even have to hire a crew or deal with any problems the jet may cause.
Closing Thoughts
The average price to charter a plane or the price it takes to charter a cargo plane differs from the size of the aircraft and the weight of the cargo. When hiring a small-sized jet that can normally seat 4 to 6 passengers, the average price to charter a plane is between $1,300 and $3,000. If you are going for a midsized jet that normally seats 9 passengers, the average price to charter a plane rises between $4,000 and $8,000. And for a larger jet that can seat up to 19 passengers' prices, the average price to charter a plane starts from $8,600 to $13,000.
Looking for more Travel Hacks? Start here:
We are a participant in the Amazon Services LLC Associates Program, an affiliate advertising program designed to provide a means for us to earn fees by linking to Amazon.com and affiliated sites.
Brit On The Move™ Travel Resources
Ready to book your next trip? Use these resources that work:
Need more help planning your trip? Check out our Resources Page, highlighting the great companies we trust when traveling.