This post may contain affiliate links. Please read our disclosure and privacy policy for more information.
Vienna, the capital city of Austria, is a harmonious blend of cultural heritage, architectural marvels, and culinary delights. Here's a glimpse into the city's timeless charm:
Historic Grandeur: Vienna's historic center, a UNESCO World Heritage site, is a testament to its rich history. Walking through the city, you'll immerse yourself in a world of imperial palaces, tranquil parks, and bustling cafés.
Artistic Legacy: Vienna is home to some of the world's most renowned museums, housing extensive art collections and historical artifacts. The Kunsthistorisches Museum and the Albertina are proud testimonies of Vienna's artistic heritage.
Royal Residences: The city's palaces, including the Hofburg and Schönbrunn, offer a glimpse into the lives of the Habsburg monarchs. The Belvedere Palace, a stunning Baroque structure, houses the world's most extensive collection of Gustav Klimt's paintings.
City of Music: Music is deeply ingrained in Vienna's cultural fabric. Known as the "City of Music," Vienna has been home to many great composers, including Mozart, Beethoven, and Strauss.
Culinary Delights: Vienna's culinary scene is as diverse as its cultural offerings. From traditional Viennese cafés serving the famous Sacher Torte and Wiener Schnitzel to contemporary restaurants offering international cuisine, there's something to satisfy every palate.
Outdoor Adventures: Outdoor enthusiasts will find plenty to do in Vienna, from riding the iconic Riesenrad Ferris wheel in the Prater amusement park to exploring the beautiful gardens of the Schönbrunn Palace.
Whether you're a history buff, an art lover, a foodie, or an outdoor adventurer, Vienna has something to offer. This guide will take you through the best things to do and places to visit in Vienna, ensuring you make the most of your trip to this enchanting city.
Welcome to Vienna, where history comes alive and every corner tells a story. Let's embark on this journey together.
History and Significance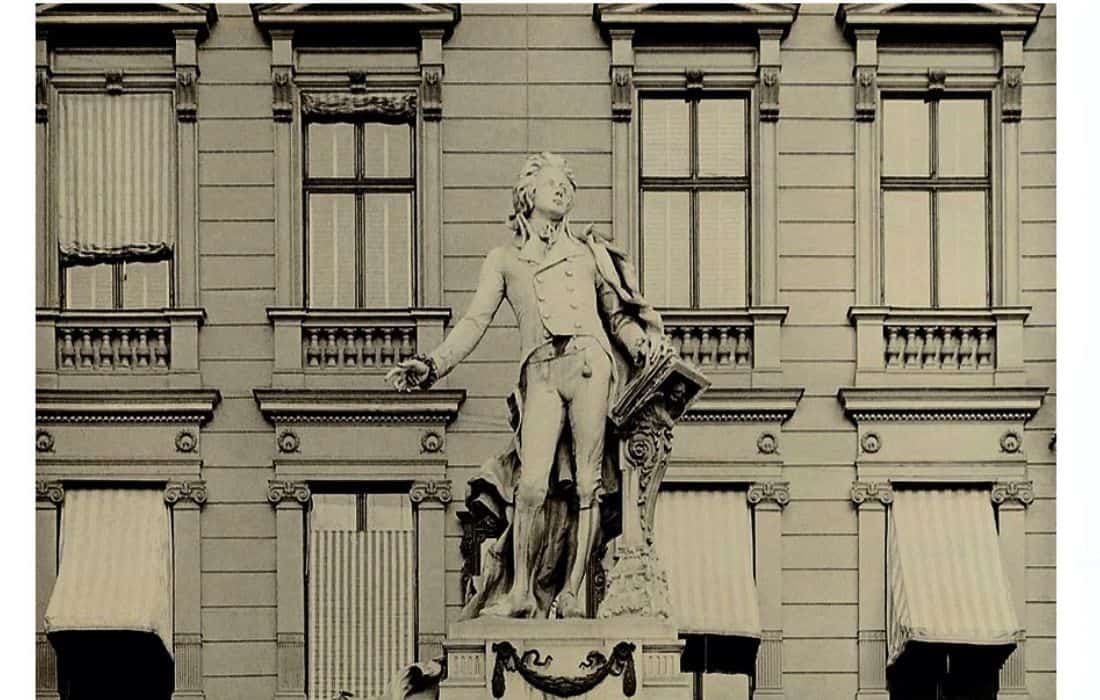 Vienna, the capital of Austria, is a city that has seen the rise and fall of empires, the bloom of enlightenment, and the turmoil of wars. Its rich history is etched into its architecture, culture, and the spirit of its people. Here's a brief journey through Vienna's past:
Before 1 AD: Celtic and Roman Settlements – Before Vienna emerged as a city, the area was home to Celtic and Roman settlements. The Romans established Vindobona, a military camp that later evolved into a city, laying the groundwork for Vienna's future development.
Middle Ages (800-1400): Babenberg Rule and Expansion – The Middle Ages saw Vienna under the rule of the Babenberg Dynasty. The city expanded during this period, becoming an important center for trade and culture.
15th-17th Century: Habsburg Rule and Ottoman Sieges – The Habsburg Dynasty took control in the 15th century, ushering in a new era. Despite facing two significant sieges by the Ottoman Empire in 1529 and 1683, Vienna held firm, reinforcing its strategic importance in Central Europe.
18th-19th Century: Age of Enlightenment and Revolution – The Age of Enlightenment brought significant advancements in science and culture, with Vienna leading the way. However, the city also experienced turmoil during the revolutions of 1848.
Late 19th-Early 20th Century: Ringstrasse Era and World Wars – The late 19th century saw the creation of the Ringstrasse, a grand boulevard housing many of Vienna's most notable buildings, following the demolition of the city walls. The early 20th century was marked by the two World Wars, which left lasting impacts on the city.
This brief overview provides a glimpse into Vienna's rich and complex history, which continues to shape its present and future.
Historical and Cultural Attractions
From the historic St. Stephen's Cathedral to the grand Vienna City Hall and the prestigious Spanish Riding School, Vienna's attractions are a testament to the city's rich history and cultural heritage. The city's museums and art galleries, such as the Kunsthistorisches Museum, Albertina Museum, and the Leopold Museum, house some of the world's most significant art collections, offering visitors a chance to immerse themselves in the world of art and history.
Outdoor and Recreational Activities
Vienna's outdoor and recreational activities provide a different perspective of the city. The panoramic views from Kahlenberg Mountain, the diverse wildlife at Vienna Zoo, the thrill of the Giant Ferris Wheel at Prater, and the cultural hub of Vienna's Museum Quarter are just some of the unmissable things to see and do in Vienna.
Culinary Landscape
The culinary landscape of Vienna is as diverse as its attractions. From traditional Viennese cuisine to the famous Demel café, Vienna offers a gastronomic journey that will delight food lovers. Shopping enthusiasts will enjoy exploring the Naschmarkt and Mariahilfer Straße, where various local and international goods can be found.
Accommodation
When it comes to accommodation, Vienna offers a range of options from luxury hotels like the Hotel Sacher Wien, Hotel Imperial, and Palais Hansen Kempinski Vienna to more budget-friendly options, ensuring a comfortable stay for all visitors.
Historical Sites & Palaces
Vienna, the heart of the once-mighty Austro-Hungarian Empire, is a city that wears its history with pride. Its streets are lined with architectural masterpieces, each telling a tale of the city's illustrious past. From grand palaces to historic sites, Vienna offers a wealth of attractions that transport visitors back in time.
Schönbrunn Palace and Gardens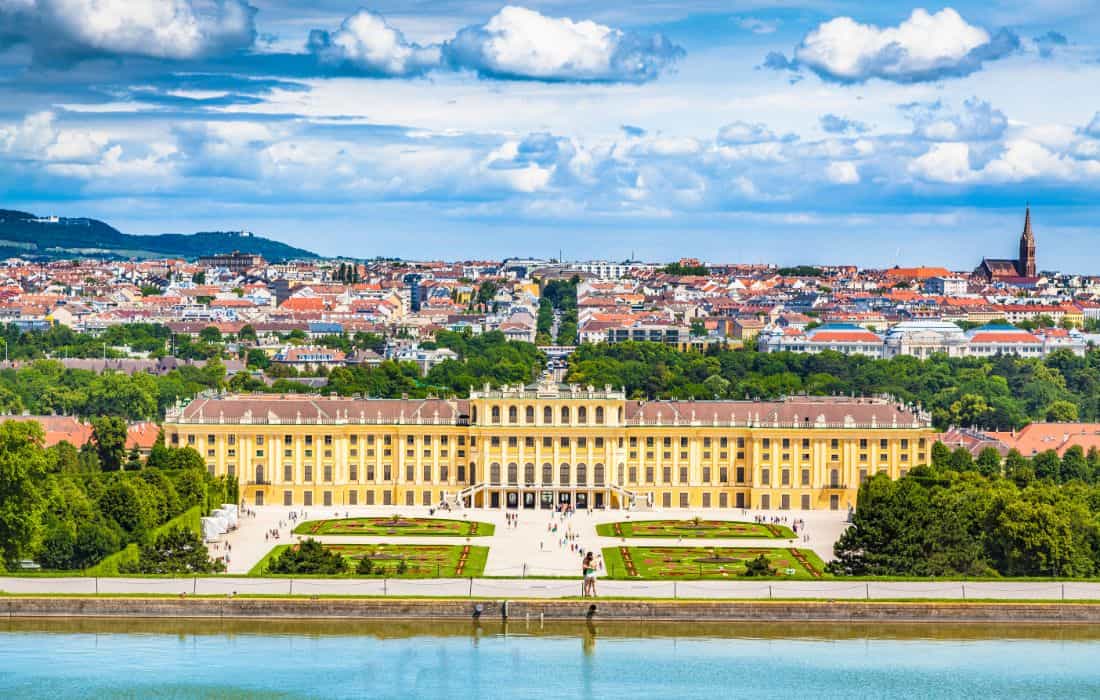 The Schönbrunn Palace, a UNESCO World Heritage site, is one of Austria's most important cultural monuments. Once the summer residence of the Habsburgs, this Baroque palace is a testament to the luxury of the empire. The palace's 1,441 rooms are filled with historical treasures, while its vast gardens, adorned with fountains, statues, and a maze, offer a tranquil escape. A visit to the Schönbrunn Palace is a journey into the past, offering a glimpse into the lives of the emperors who once ruled here.
Hofburg Palace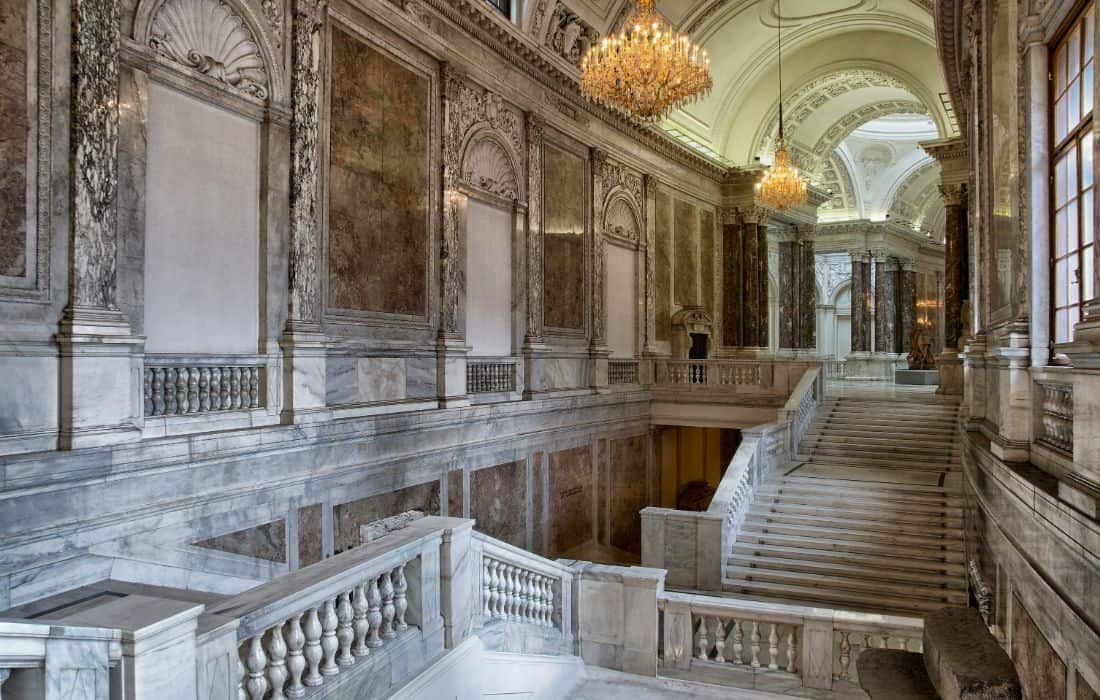 The Hofburg Palace, located in the center of Vienna, was the Habsburgs' winter residence and the empire's political center. Today, it houses several museums, including the Sisi Museum, dedicated to the life of Empress Elisabeth, and the Imperial Apartments, offering a peek into the royal lifestyle. The palace is also home to the Austrian National Library, boasting an impressive collection of ancient texts. The Hofburg Palace symbolizes Vienna's imperial history and is a must-visit for any history enthusiast.
Belvedere Palace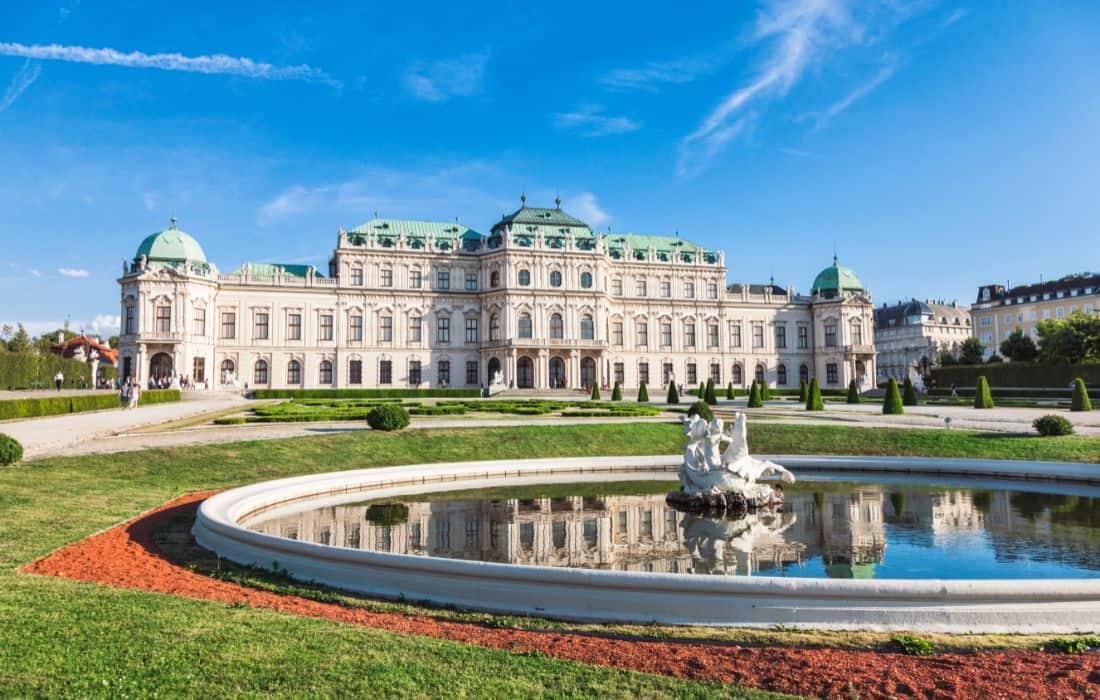 The Belvedere Palace, a stunning example of Baroque architecture, is more than just a palace. It's an art gallery, a historical site, and a testament to Vienna's cultural heritage. The palace is home to the world's most extensive collection of Gustav Klimt's paintings, including the iconic "The Kiss." The palace complex, consisting of the Upper and Lower Belvedere and an extensive garden, is where art and history come together. Whether you're an art lover or a history buff, the Belvedere Palace is a place that's sure to captivate you.
Each of these palaces offers a unique insight into Vienna's past, making them an integral part of any Vienna itinerary. They are not just historical sites; they are places where history comes alive, where every room and every corner has a story to tell. So, when you're in Vienna, step into these palaces, and step back in time.
St. Stephen's Cathedral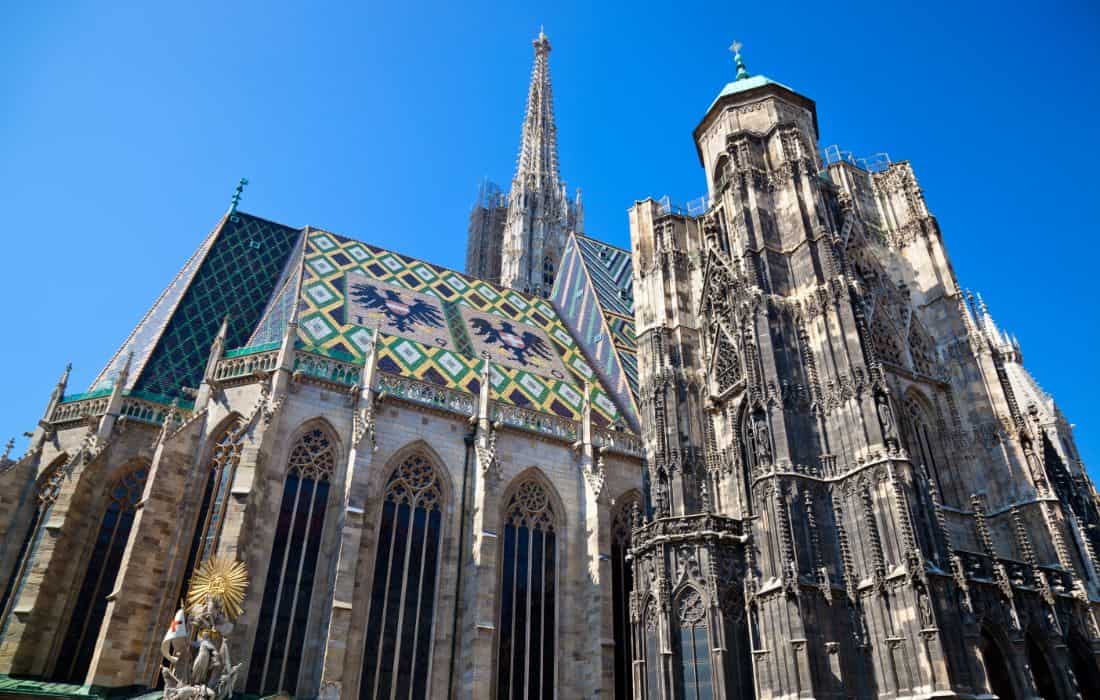 St. Stephen's Cathedral, or Stephansdom, symbolizes Vienna and is a masterpiece of Gothic architecture. This iconic cathedral has stood watch over the city for over 700 years, its ornate spire visible from many points in Vienna. Visitors can marvel at the stunning stained glass windows, intricate stone pulpit, and catacombs that are a final resting place for many notable Austrians. A climb up to the tower offers one of the best views over the city, making St. Stephen's Cathedral a must-visit in Vienna.
Vienna City Hall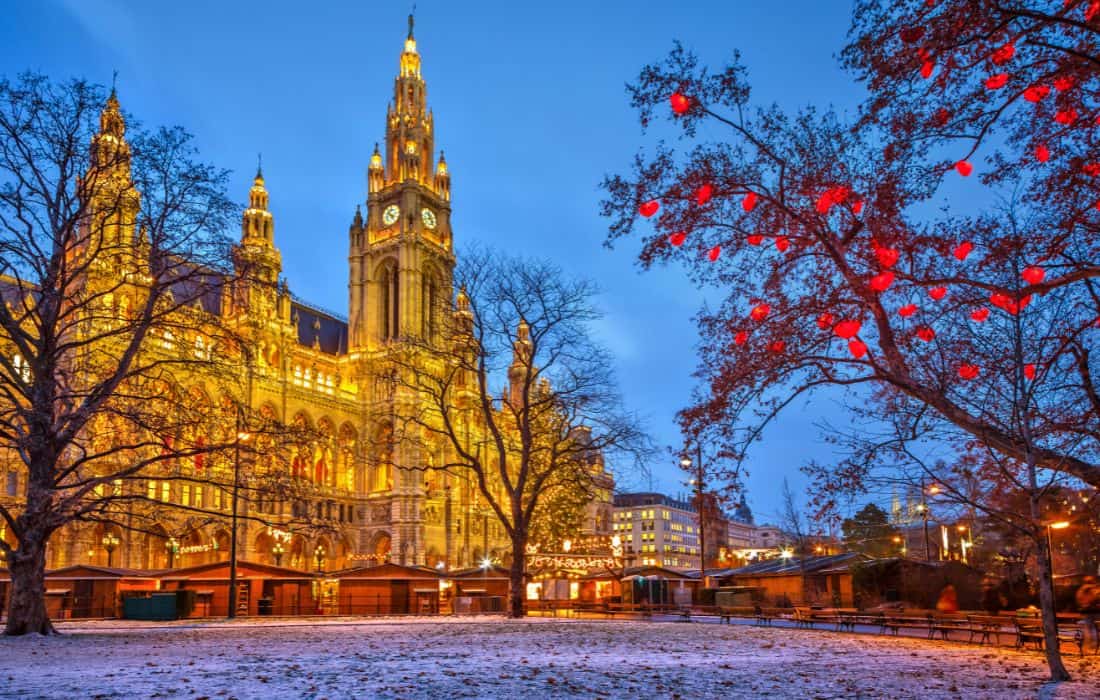 The Vienna City Hall, or Wiener Rathaus, is a striking neo-Gothic building that serves as the city's administrative center. Its impressive façade, adorned with numerous statues, towers, and turrets, is a sight. The City Hall is not just an administrative building; it's also a cultural hub, hosting various events throughout the year, including the famous Vienna Christmas Market. Whether exploring its historic rooms or enjoying an event in its grand halls, visiting the Vienna City Hall is a fascinating insight into the city's civic life.
Spanish Riding School
The Spanish Riding School in Vienna is a traditional riding school for Lipizzan horses, offering public performances that blend art and sport. The school is located in the Hofburg complex and has trained horses in classical dressage for over 450 years. Watching a performance here is a unique experience as you witness the harmony between horse and rider in the beautiful setting of the Winter Riding School. It's a testament to Vienna's equestrian heritage and a must-see for horse lovers and those interested in classical traditions.
Museums & Art Galleries
Vienna is a city that celebrates its history and culture, and nowhere is this more evident than in its world-class museums and art galleries. These institutions offer a window into the city's past, artistic achievements, and ongoing cultural evolution. Whether you're an art enthusiast, a history buff, or simply curious, Vienna's museums and galleries offer a wealth of exploration and discovery.
Kunsthistorisches Museum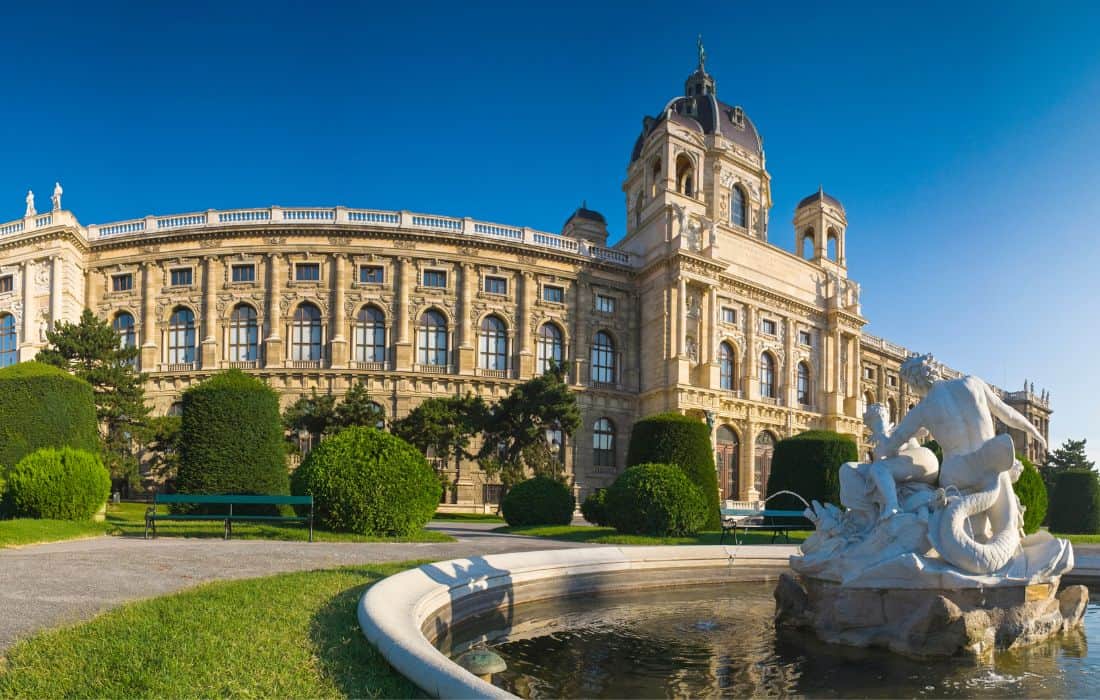 The Kunsthistorisches Museum, or Museum of Art History, is one of the foremost museums in the world. Its collections span five millennia, from Ancient Egypt to the late 18th century. The museum is renowned for its extensive collection of European paintings, including works by Titian, Vermeer, and Velázquez. The Kunsthistorisches Museum is more than just a museum; it's a journey through art history, making it a must-visit for any art lover in Vienna.
Albertina Museum & Albertina Modern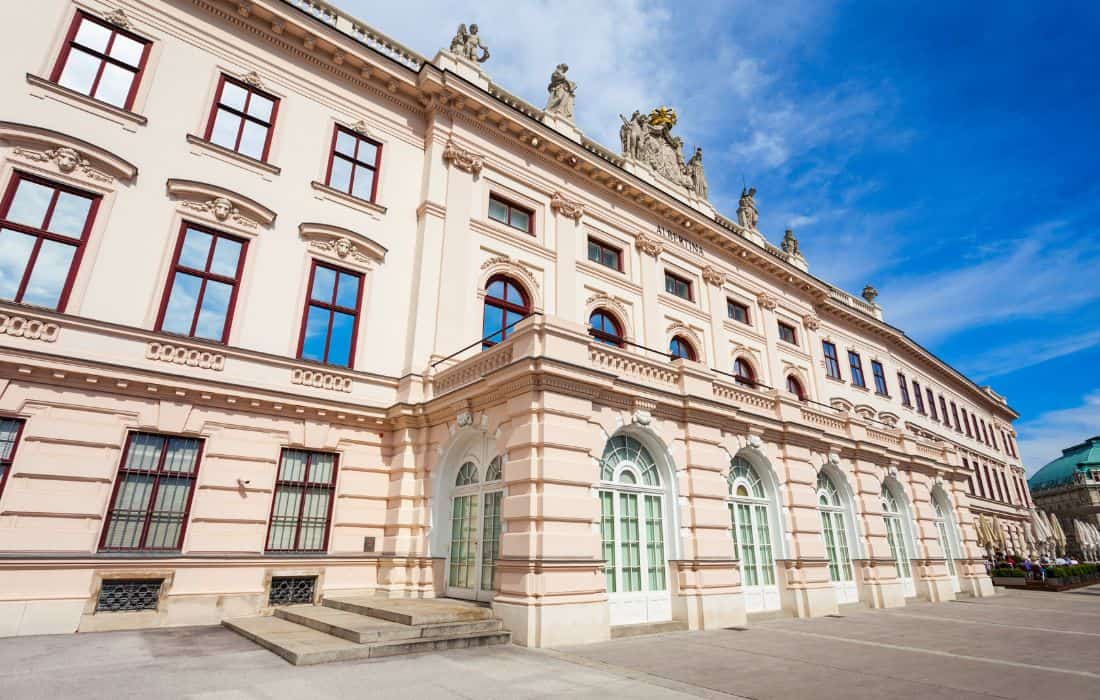 The Albertina Museum is home to one of the world's largest and most important print rooms, with approximately 65,000 drawings and around 1 million old master prints. The museum also houses more modern works of art, including Monet, Picasso, and Renoir pieces. The Albertina Modern, an extension of the Albertina Museum, is dedicated to contemporary art, showcasing works from the mid-20th century to the present. These two institutions offer a comprehensive overview of art history, from the classics to the cutting edge.
Museum of Natural History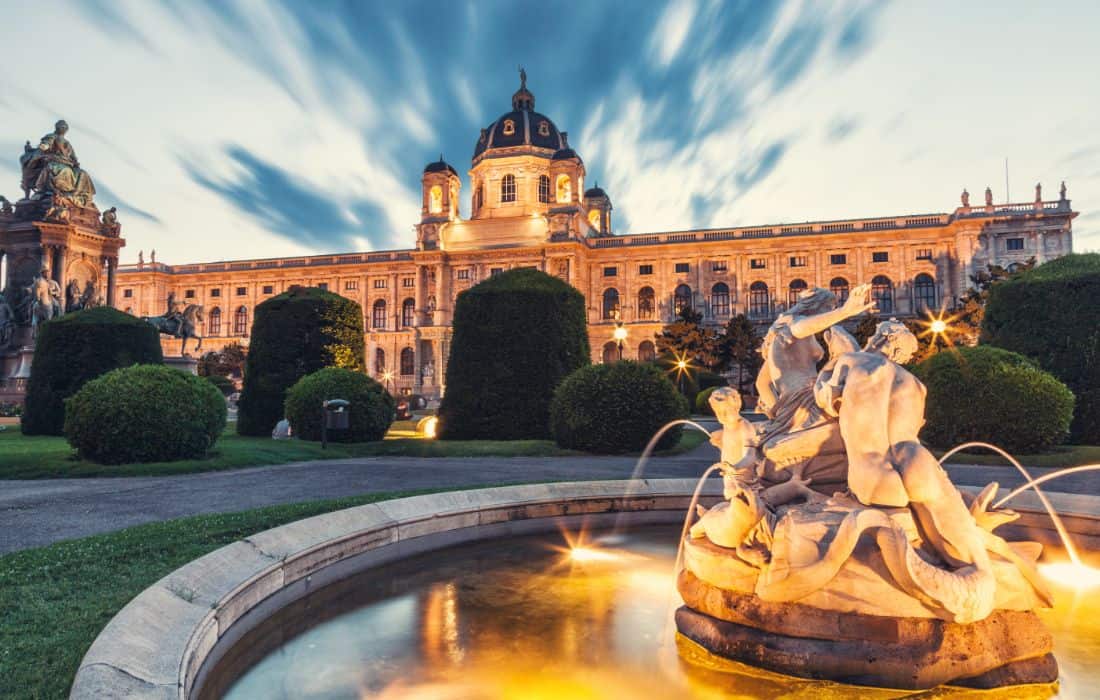 The Museum of Natural History in Vienna, or Naturhistorisches Museum, is one of the most important natural history museums worldwide. Its vast collections include over 30 million objects, covering a range of disciplines, including botany, geology, paleontology, and zoology. Highlights include the Venus of Willendorf, a 29,500-year-old figurine, and an extensive collection of dinosaur skeletons. The museum's interactive displays and hands-on exhibits make it a fascinating place for all ages, offering insights into the natural world and our place.
Leopold Museum
The Leopold Museum, located in Vienna's vibrant MuseumsQuartier, houses one of the most significant collections of modern Austrian art. The museum is named after its founder, Rudolf Leopold, who amassed an impressive collection of works by artists such as Egon Schiele, Gustav Klimt, and Oskar Kokoschka. The Leopold Museum provides a comprehensive overview of the Viennese art scene around the turn of the 20th century and is a must-visit for anyone interested in Austrian art.
Imperial Crypt and the Capuchin Church
The Imperial Crypt, located beneath the Capuchin Church, is the final resting place for members of the Habsburg dynasty. Since 1633, the crypt has been used as a burial site for the family, and it now houses 149 Habsburg royals, including 12 emperors and 19 empresses. The ornate sarcophagi range from simple to grandiose, reflecting the status and personality of their occupants. A visit to the Imperial Crypt provides a unique perspective on the history of the Habsburgs and their impact on Vienna.
Vienna State Opera House
The Vienna State Opera House, or Wiener Staatsoper, is one of the leading opera houses in the world. Known for its exceptional acoustics and high-performance standard, it's a must-visit for any music lover. The building is a masterpiece of neo-Renaissance architecture, with a grand staircase, intricate frescoes, and a magnificent auditorium. Whether attending a performance or taking a guided tour, visiting the Vienna State Opera House offers a glimpse into the city's rich musical heritage.
Outdoor & Recreational Activities
Vienna, the capital of Austria, is not just about historic sites, museums, and palaces. The city also offers many outdoor and recreational activities that allow visitors to enjoy the city's natural beauty and vibrant atmosphere. Vienna has something for everyone, from hiking and biking trails to parks and gardens. Whether you're an adventure enthusiast looking for an adrenaline rush, a nature lover seeking tranquility, or a family looking for a fun day out, Vienna has got you covered.
Kahlenberg Mountain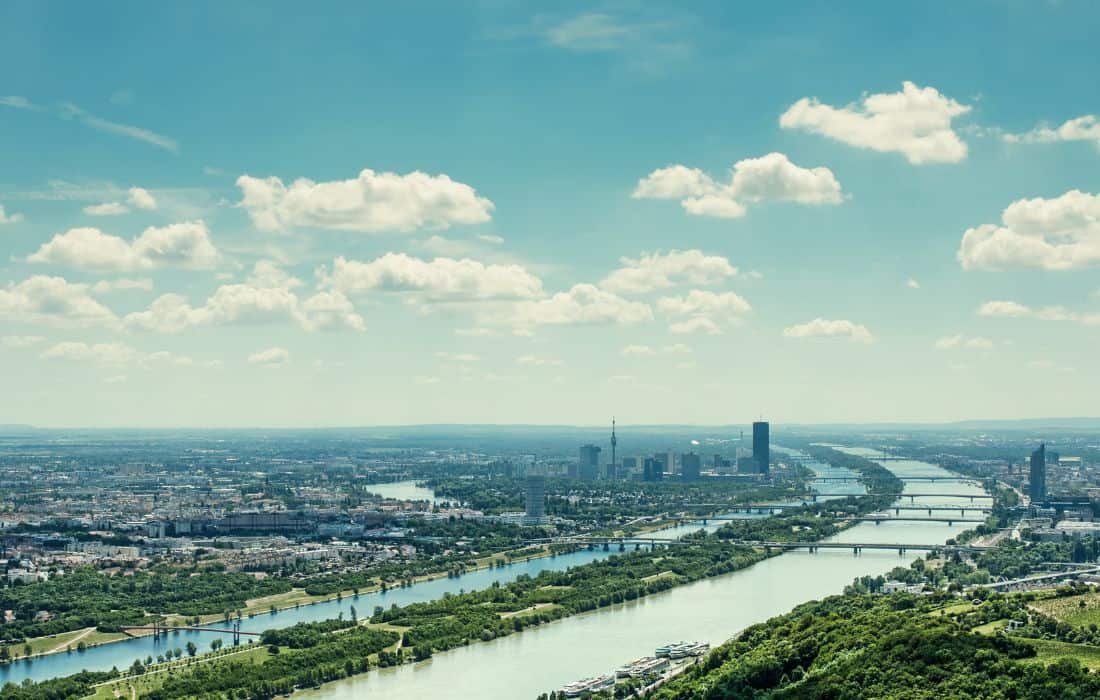 One of Vienna's best outdoor activities is a trip to Kahlenberg Mountain. Nestled in the Vienna Woods, Kahlenberg is a favorite among locals and tourists for its stunning panoramic views. You can hike the well-marked trails or take a relaxing bus ride from the city center.
The View: Once you reach the summit, you're rewarded with a breathtaking vista of Vienna. You can spot iconic landmarks like the Stephansdom, Hofburg Palace, and the Prater Ferris wheel from this vantage point. A viewing terrace with telescopes lets you look closer at these landmarks.
The Amenities: Kahlenberg isn't just about the view. It's also home to the Baroque St. Joseph's Chapel and a restaurant where you can savor a meal or coffee while soaking in the scenery. Picnic spots across the mountain make it perfect for a leisurely lunch.
The History: Kahlenberg has a rich historical background. Here, Polish King Jan III Sobieski launched his attack against the Turks in 1683, leading to Vienna's liberation. A monument commemorating this event stands on the mountain.
Whether you're a history enthusiast, a nature lover, or a photography buff, Kahlenberg Mountain offers a unique and rewarding experience. It's a must-visit when in Vienna.
Essential Tips for Visiting Kahlenberg Mountain
Below are tips and advice on the essential gear you need to hike to the top of Kahlenberg Mountain.
Choose the Right Hiking Shoes: The terrain of Kahlenberg Mountain can be challenging, so it's crucial to wear the proper footwear. Choose comfortable hiking shoes that offer good support and have excellent traction. If you're a beginner, consider this guide on the best hiking shoes for beginners.
Pack a Good Camera Backpack: If you plan to capture the stunning panoramic views from Kahlenberg Mountain, you'll need a good camera backpack. It should be comfortable to carry, offer good protection for your gear, and have enough space for all your essentials. Here's a guide on the best camera backpack for hiking.
Stay Hydrated and Nourished: Hiking can be physically demanding, so staying hydrated and nourished is essential. Drink plenty of water and bring high-energy, non-perishable foods like nuts, jerky, and energy bars.
Protect Your Skin: The sun can be harsh on the mountain, so apply sunscreen with a high SPF to exposed skin and reapply every 2 hours or after swimming or sweating.
Vienna Zoo (Tiergarten Schönbrunn)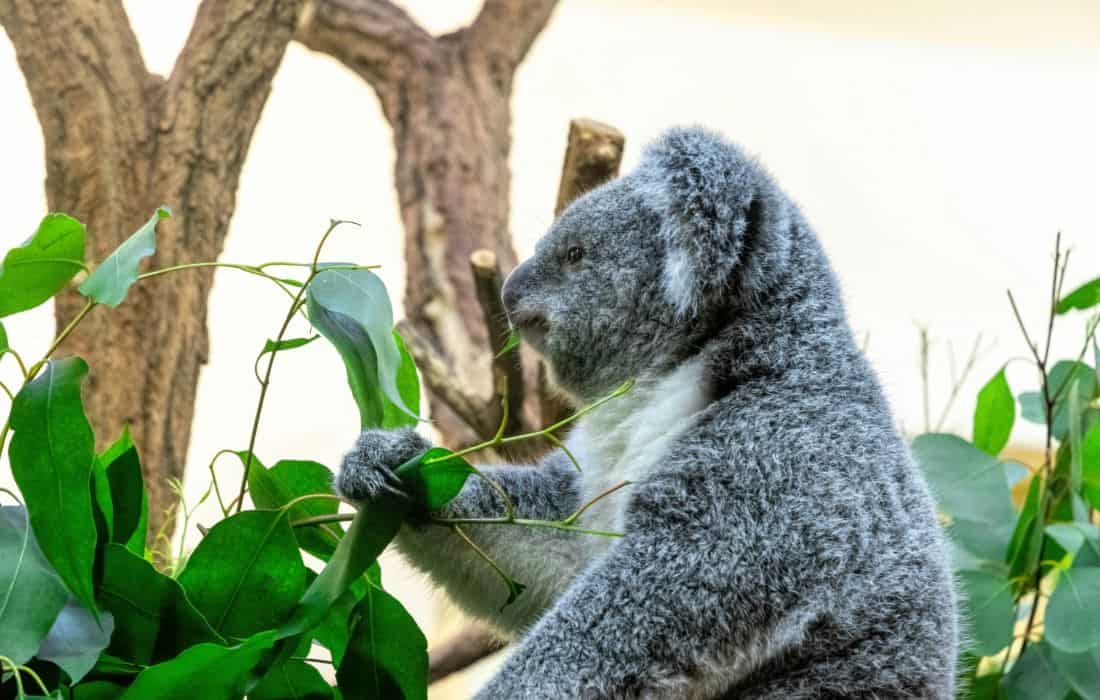 The Vienna Zoo, or Tiergarten Schönbrunn, is a must-visit attraction for animal lovers. As the world's oldest zoo, it is home to more than 700 animal species, including pandas, tigers, elephants, and orangutans. Located within the grounds of the Schönbrunn Palace, the zoo offers a unique blend of cultural and natural history. The zoo's commitment to conservation and education, along with its diverse range of animals, makes it a fascinating place to visit in Vienna. Whether traveling with kids or being a wildlife enthusiast, the Vienna Zoo offers an unforgettable experience.
Prater and the Giant Ferris Wheel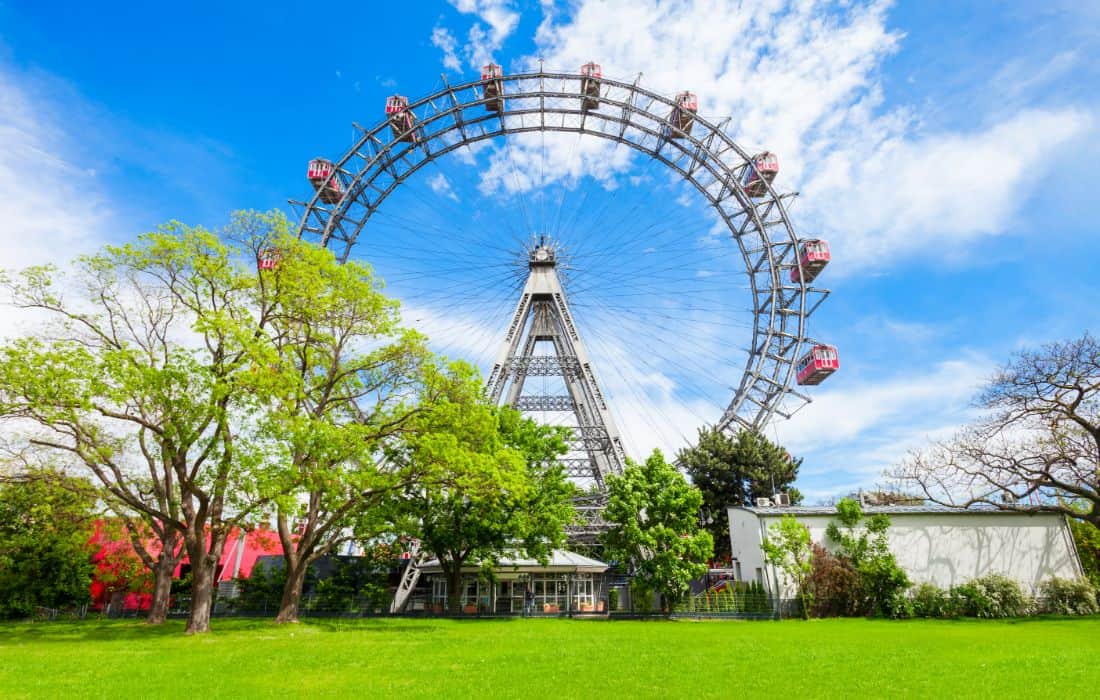 The Prater, an expansive public park in Vienna, is home to one of the city's most iconic landmarks: the Giant Ferris Wheel. Known as the Wiener Riesenrad, this historic attraction offers stunning views over the city. A ride on the Ferris wheel is a quintessential Vienna experience, offering a unique perspective of the city's skyline. The Prater itself is a recreational paradise, with vast green spaces, walking trails, and the Prater amusement park, making it a perfect spot for a day of fun and relaxation in Vienna.
Vienna's Museum Quarter
Vienna's Museum Quarter, or MuseumsQuartier, is one of the most significant cultural complexes in the world. This vibrant cultural hub is home to various museums, contemporary art venues, and creative spaces. The Leopold Museum, with its extensive collection of Austrian art, and the MUMOK (Museum of Modern Art Ludwig Foundation Vienna), which showcases modern and contemporary art, are among the standout attractions. The MuseumsQuartier is more than just a place to visit museums; it's a lively district where art, culture, and creativity come to life. With its cafes, shops, and courtyards, it's a great place to relax and soak up Vienna's vibrant cultural scene.
Dining and Cuisine
Exploring the local cuisine is integral to experiencing Vienna, a city known for its culinary delights. Vienna's food scene blends traditional Austrian dishes, international cuisine, and innovative gastronomy. From the hearty Wiener Schnitzel and Tafelspitz to the sweet Apfelstrudel and Sachertorte, Vienna's cuisine is as diverse as it is delicious. The city is also famous for its coffee culture, with countless cafés offering a variety of coffee styles and pastries in a cozy atmosphere. Whether you're a foodie seeking gourmet experiences or someone who enjoys comfort food, Vienna's culinary landscape has something to offer.
The Famous Demel: Vienna's Ultimate Café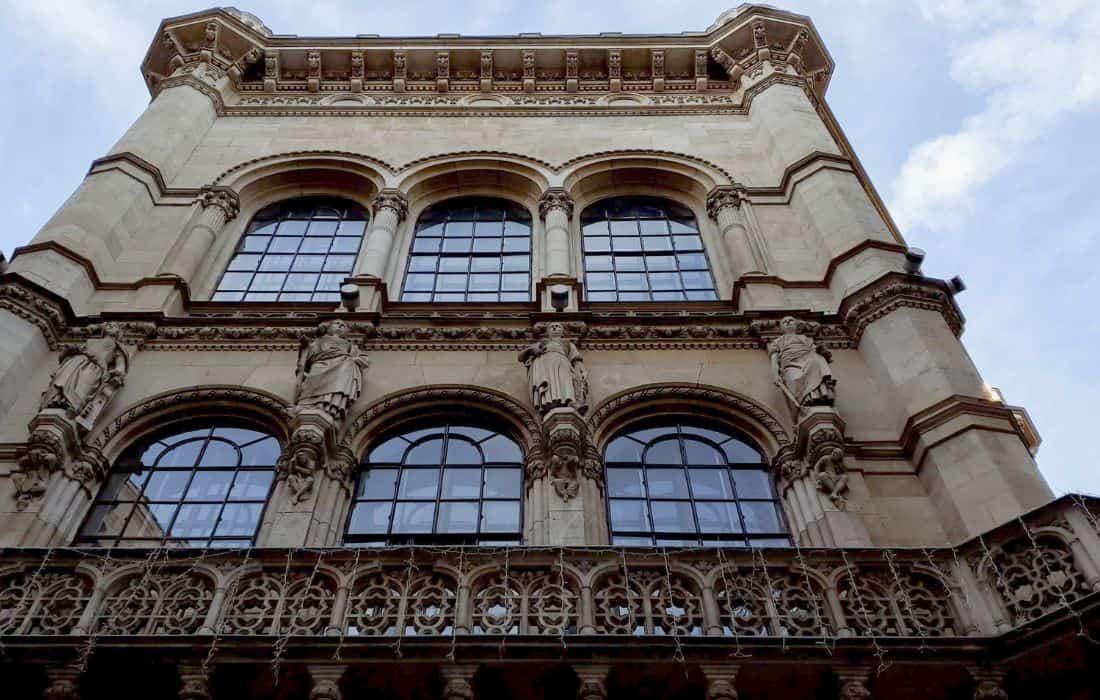 When you're in Vienna, visiting the famous Demel is a must. Known as Vienna's ultimate café, Demel is a Viennese institution that dates back to 1786. This historic café is renowned for its exquisite pastries, chocolates, and cakes, including the iconic Sachertorte. But Demel is not just about sweets; it's also a place where you can enjoy traditional Viennese coffee and a variety of savory dishes. The café's elegant interior, with its chandeliers and mirrored walls, transports you back to the days of the Austro-Hungarian Empire. A visit to Demel offers more than just a meal; it's a journey into Vienna's culinary history and a feast for the senses. Whether you're stopping by for breakfast, lunch, or a coffee break, Demel promises an unforgettable culinary experience.
Traditional Viennese Cuisine
Vienna's culinary scene is deeply rooted in its history and culture, offering a unique blend of flavors that reflect the city's rich heritage. Traditional Viennese cuisine is hearty and flavorful, characterized by its use of local ingredients and time-honored cooking techniques.
One of the most iconic dishes you must try in Vienna is the Wiener Schnitzel. This classic Austrian dish features a thin slice of veal coated in breadcrumbs and fried to golden perfection. It's typically served with a wedge of lemon and a side of potato salad or fries.
Another staple of Viennese cuisine is Tafelspitz, a tender boiled beef dish served with apple and horseradish sauces. This dish was a favorite of Emperor Franz Joseph and is considered a quintessential Viennese delicacy.
A bowl of Gulasch, a hearty stew made with beef, onions, and paprika, is a must-try for soup lovers. This dish is a testament to Vienna's location at the crossroads of Europe, reflecting influences from neighboring Hungary.
Vienna is also famous for its pastries and desserts. The Sachertorte, a dense chocolate cake with a thin layer of apricot jam and a glossy chocolate glaze, is a must-try. This cake is so iconic that it has its national day, celebrated on December 5th.
Another beloved dessert is the Apfelstrudel, a delicious apple strudel that perfectly balances sweet and tart flavors. It's typically served warm with a dusting of powdered sugar.
Whether dining at a traditional Viennese café or a modern restaurant, trying these classic dishes is a must-do in Vienna, they offer a taste of the city's culinary history and are a testament to the enduring appeal of Viennese cuisine.
Shopping and Local Markets
Exploring the local markets and shopping districts is an integral part of immersing oneself in the culture of a new destination. With its blend of traditional markets and modern shopping centers, Vienna offers a unique shopping experience that caters to all tastes and budgets.
Naschmarkt
The Naschmarkt is the heart of Vienna's market scene and a must-visit for any traveler. Located in the center of Vienna, this bustling market has been a staple of the city since the 16th century. It's a vibrant and colorful place where you can find everything from fresh produce and exotic spices to local delicacies and international cuisine.
The Naschmarkt is not just a place to buy food; it's a culinary adventure. Here, you can sample a variety of Austrian and international foods, from traditional Viennese sausages and cheeses to Turkish kebabs and Asian delicacies. The market is also home to several restaurants and food stalls, making it a great place to grab a bite.
In addition to food, the Naschmarkt also offers a wide range of goods, including vintage clothing, antique furniture, and handmade crafts. On Saturdays, the market expands to include a flea market, where you can hunt for unique treasures and souvenirs.
The Naschmarkt is more than just a market; it's a social hub and a cultural landmark. It's a place where locals and tourists shop, eat, and socialize. Whether you're a food lover, a bargain hunter, or just a curious traveler, the Naschmarkt is a must-see in Vienna.
Best Places to Stay in Vienna
The quality of your accommodation often defines a memorable travel experience. In Vienna, the range of options available is as diverse as the city, offering everything from luxury hotels to charming guesthouses. Whether you're looking for a place centrally located near Vienna's main attractions or a quiet retreat away from the hustle and bustle, you will find something that suits your needs and preferences.
Hotel Sacher Wien
Unfortunately, the specific page for Hotel Sacher Wien could not be accessed now. However, it is known that the Hotel Sacher Wien is a historic hotel in the heart of Vienna, famous for its luxury and the iconic Sachertorte, a chocolate cake unique to Vienna. It's a place where history and luxury meet, providing a unique experience for visitors to Vienna. The hotel is located in the center of Vienna, making it an ideal base for exploring the city's many attractions. It's worth a visit for anyone wanting to experience a slice of Viennese history and luxury.
Hotel Imperial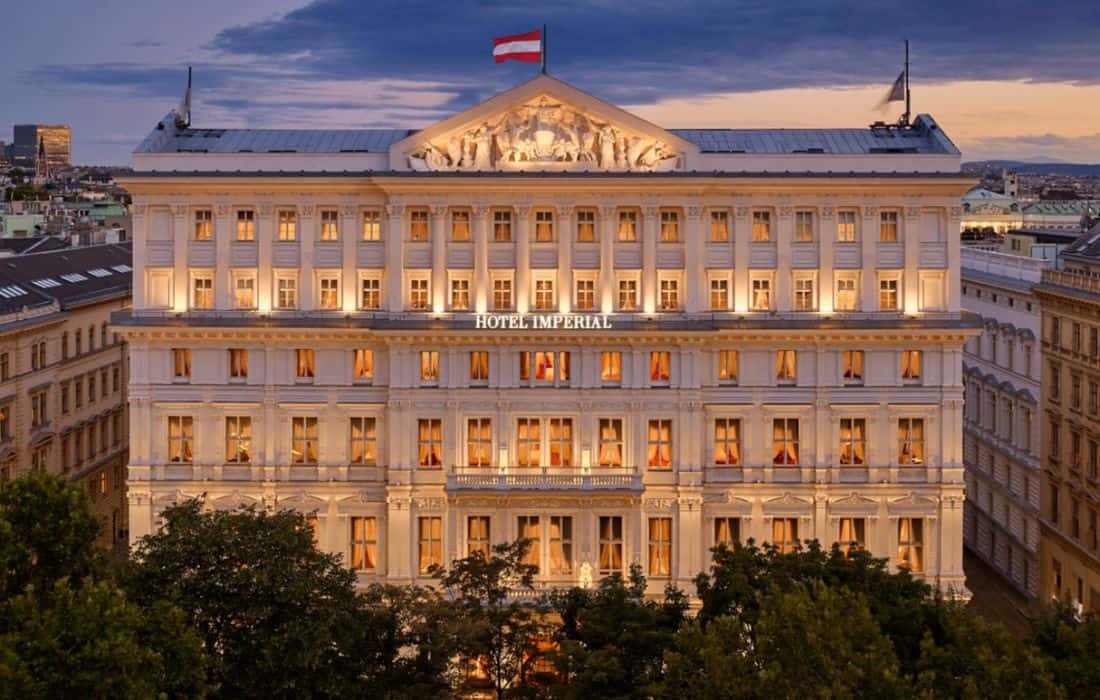 The Hotel Imperial, a Luxury Collection Hotel, is a place where history, tradition, luxury, and romance harmoniously blend together. Originally built as a private residence for Duke Philipp of Württemberg, the Palais was transformed into the Hotel Imperial for the Vienna World's Fair in 1873. This year marks the 150th anniversary of the hotel, providing a truly unique opportunity to experience a Viennese institution.
The hotel's sumptuous surroundings subtly showcase the 19th-century romance of Vienna with pristine marble, hand-carved statues, and dazzling crystal chandeliers. The Royal Staircase leading up to the suites and rooms is illuminated by magnificent chandeliers that sparkle and shine from high stucco ceilings imbued with aristocratic flair. Private balconies offer splendid views over the city, making it one of Vienna's best places to stay.
The Hotel Imperial has welcomed members of royal families, politicians, and other international opinion leaders ever since it opened. It's not just a hotel but a symbol of Vienna's rich history and a testament to its timeless appeal. Whether planning a trip to Vienna for business or pleasure, the Hotel Imperial offers an unforgettable stay steeply rooted in the city's vibrant history and culture.
Palais Hansen Kempinski Vienna
Located directly on Vienna's famous Ring Boulevard, the Palais Hansen Kempinski Vienna is a five-star luxury hotel that offers a unique blend of Viennese charm and elaborate luxury. Housed in a heritage-listed palace, it's a place where history meets modern comfort, making it one of the best places to stay in Vienna.
The hotel offers elegant rooms and suites that provide a luxurious stay in the heart of Vienna's historic city center. Guests can indulge in culinary delights, from international gourmet cuisine to local Viennese specialties, served in the hotel's restaurants and bars.
The Palais Hansen Kempinski Vienna also features a spa, offering an excellent environment for guests to unwind and take a break from everyday life. For those visiting Vienna for business or events, the hotel offers ten spacious meeting rooms, a naturally lit ballroom for more than 260 people, and a beautiful column-lined foyer, making it an elegant venue for gatherings in the city's heart.
Whether you're in Vienna to explore the city's rich history, visit its renowned museums, or enjoy the Viennese café culture, the Palais Hansen Kempinski Vienna offers a luxurious base to start your Vienna itinerary. It's worth visiting if you're looking for a place that combines comfort, luxury, and a central location.
Why Vienna?
In conclusion, Vienna is a city that has something for everyone. Whether you're a history buff, an art enthusiast, a food lover, or someone who enjoys exploring new places, Vienna is a city sure to captivate and delight. With so many things to see and do, visiting Vienna is undoubtedly one of the best things to add to your travel itinerary. So, why wait?
FAQs
What are the best things to do in Vienna, Austria?
The best things to do in Vienna include visiting historic attractions such as Belvedere Palace, Hofburg Palace, and Schönbrunn Palace; exploring art and culture at the Albertina, Kunsthistorisches Museum, and Museumsquartier; and indulging in Viennese café culture. Also, visit Vienna City Hall and the Austrian National Library, and experience the iconic Viennese Ferris Wheel (Riesenrad) at the amusement park Prater.
How can I plan my visit to Vienna in 3 days?
To make the most of 3 days in Vienna, allocate each day to visit the historic city center, the Imperial palaces, and the art and museum districts. Use the Vienna City Card for access to various attractions and public transport. Planning ahead and creating a Vienna travel itinerary is helpful so you don't miss out on any significant tourist attractions.
What is Vienna known for?
Vienna has a rich history, stunning architecture, and vibrant arts and culture. Famous landmarks include the Belvedere, Hofburg, and Schönbrunn palaces and the historic center of Vienna, which is listed as a UNESCO World Heritage site. The city is known for its café culture, classical music, opera, the Vienna Philharmonic, and famous residents such as Sigmund Freud and Gustav Klimt.
How do I get to Vienna, and what should I know about getting around the city?
Vienna International Airport is the primary airport serving the city, connecting to major cities worldwide. Trains, buses, and taxis connect the airport to central Vienna. Getting around Vienna is easy, thanks to its efficient public transport system, which includes trams, buses, and an underground metro. Investing in a Vienna City Card provides access to many attractions and unlimited use of public transport within the city.
What is there to see in Vienna's Museumsquartier?
Vienna's Museumsquartier is one of the world's largest cultural complexes and boasts numerous remarkable museums and contemporary art institutions. Highlights include the Leopold Museum, showcasing modern Austrian art, and the Museum of Modern Art (MUMOK), housing an extensive collection of modern and contemporary pieces—additionally, the complex host's cultural events, performances, and exhibitions throughout the year.
How can I experience the Austrian Baroque art and architecture in Vienna?
Vienna is a treasure trove of Baroque art and architecture. Some must-visit sites embodying this ornate style include Belvedere Palace, Hofburg Palace, and Schönbrunn Palace. Many churches, like St. Charles Church and St. Michael's Church, also showcase Baroque elements.
Can you recommend some famous Viennese cafes to visit?
Vienna's cafe culture is world-famous, and some iconic cafes to visit include Café Central, a favorite of Sigmund Freud; Café Sacher, known for its delicious Sacher torte; Café Landtmann, renowned as a gathering spot for intellectuals; and Demel, a historic bakery and café that once served the imperial family.
How can I visit the historic center of Vienna?
The historic center of Vienna (known as the Innere Stadt) is compact and easily walkable. Start at St. Stephen's Cathedral and wander through narrow streets and picturesque squares, exploring sites such as the Hofburg Palace complex, the Wiener Staatsoper (Vienna State Opera House), and the Spanish Riding School. The city is best explored leisurely, allowing time for impromptu stops at cafes, shops, and galleries.
What's the best way to visit the UNESCO-listed Schönbrunn Palace?
The most efficient way to visit Schönbrunn Palace is by public transport. From the city center of Vienna, take the metro line U4 to the Schönbrunn station. You can then explore the famous palace and its sprawling gardens. The palace offers guided tours for visitors interested in learning more about the history and significance of this attraction.
How can I learn about Sigmund Freud's life and work in Vienna?
To learn about Sigmund Freud's life and work, visit the Sigmund Freud Museum in Vienna in his former residence and practice. The museum features exhibits displaying Freud's personal items, writings, and photographs, offering insights into his life, career, and influence on psychoanalysis.
Closing Thoughts
Vienna, the capital of Austria, is a city that effortlessly combines the past and the present, making it a fascinating place to visit. With its rich history, stunning architecture, vibrant arts scene, and delectable cuisine, Vienna offers many experiences catering to all travelers.
Looking For More? Start Here:
We participate in the Amazon Services LLC Associates Program, an affiliate advertising program designed to provide a means for us to earn fees by linking to Amazon.com and affiliated sites.
Subscribe to our newsletter and get the best travel tips and inspirational stories delivered monthly. No spam, no sales pitches – TRAVEL!
Brit On The Move™ Travel Resources
Ready to book your next trip? Use these resources that work:
Need more help planning your trip? Check out our Resources Page, highlighting the great companies we trust when traveling.