Welcome to Cyprus, the jewel of the Mediterranean! Located in the eastern basin of the Mediterranean Sea, this beautiful island has much to offer travelers and locals alike with its stunning natural beauty, diverse culture, and rich history.
Whether you're looking for an idyllic beach vacation or a cultural exploration, Cyprus will provide something for everyone. From snorkeling in crystal-clear waters to exploring ancient archaeological sites, here are 25 plus things to do in Cyprus that'll make your trip unforgettable.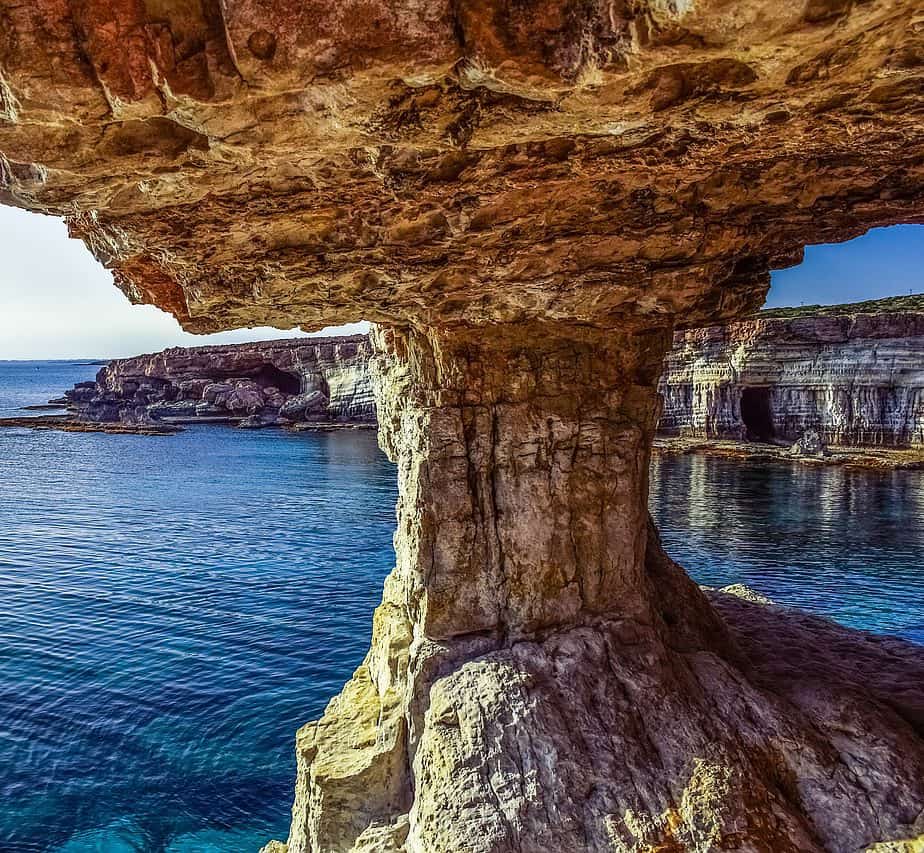 This post may contain affiliate links. Please read our disclosure and privacy policy for more information.
Explore Coral Bay
One of the most popular tourist destinations on the island is Coral Bay, a protected bay just north of Paphos.
This picturesque spot features some of the best beaches in Cyprus, offering a variety of activities such as jet skiing, banana boat rides, and more. The area is also home to numerous restaurants and bars so that you can enjoy drinks or meals with a stunning sea view.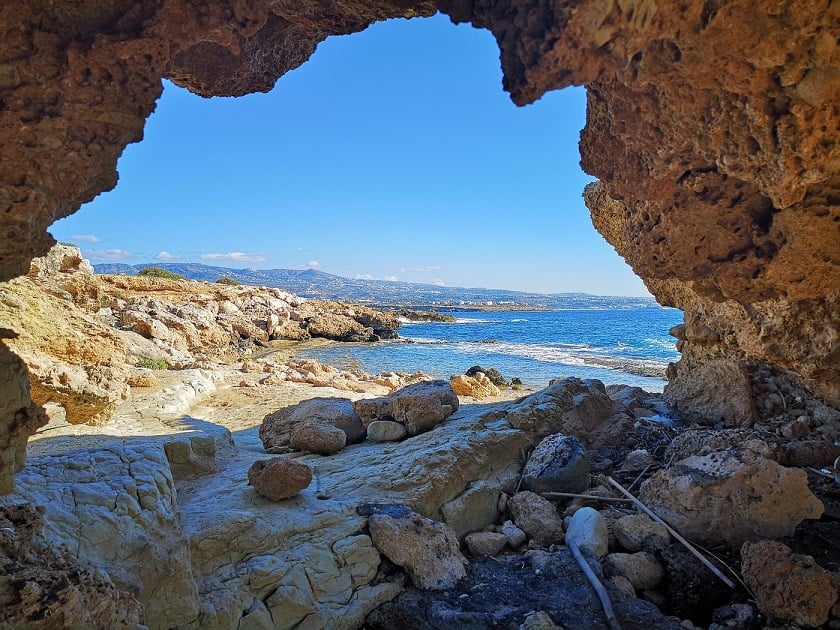 Cliff Jump Off The Sea Caves of Cape Greco
The Sea Caves of Cape Greco are a series of natural rock formations located on the eastern coast of the island of Cyprus. The caves were formed over thousands of years by wind and waves eroding the soft limestone cliffs along the shore.
The caves are a popular tourist destination and offer scenic views of the Mediterranean Sea and surrounding landscapes. Visitors can explore the caves by boat, and some can be accessed by foot. The area is also known for its clear, turquoise waters, making it a popular spot for swimming and snorkeling.
Marvel At Kourion Archaeological Site
Kourion is an ancient city located in Cyprus, near Limassol. A marvel from the Late Bronze Age, it was inhabited continuously from the 12th century BCE to the 5th century CE. It was an important city in the Roman and Byzantine periods and is known for its well-preserved ruins, including an impressive theater, a basilica, and several luxury villas with intricate mosaics.
The site offers a fascinating glimpse into the history of Cyprus and the eastern Mediterranean and is considered one of the most important archaeological sites on the island.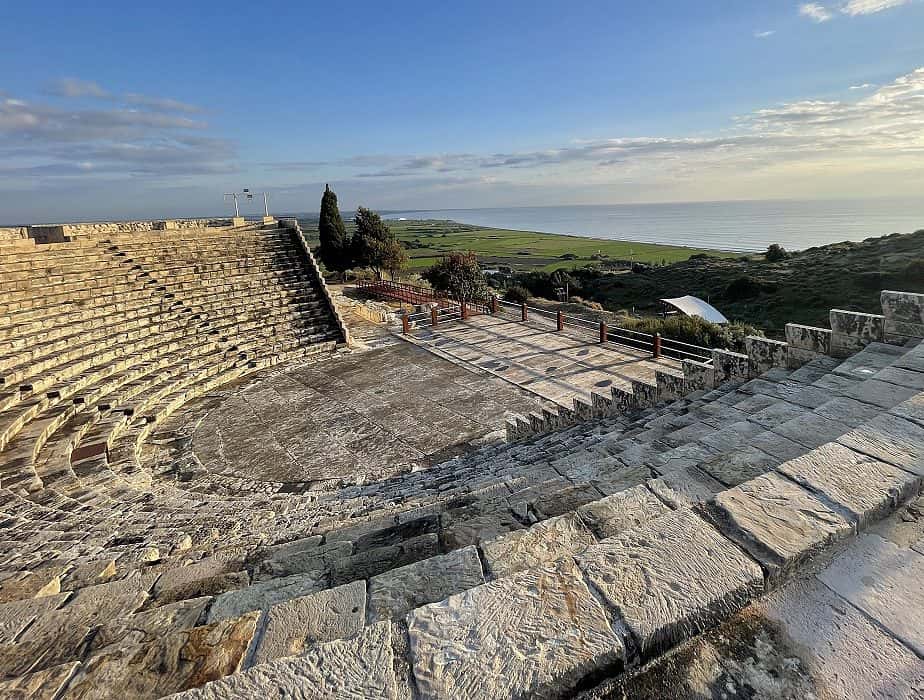 Go Snorkeling at Cape Greco
Cape Greco is an area of a rugged coastline located at the island's tip, and it's an excellent spot for snorkeling.
The crystal-clear waters offer stunning views of colorful coral reefs and schools of tropical fish. If you don't have your gear, no worries—several vendors in the area rent out snorkeling equipment.
Visit the Tombs of the Kings
The Tombs of the Kings are archaeological sites near Paphos that date back to the 4th century BC. Wealthy families once used this ancient necropolis to bury their dead, and it contains several tombs carved from solid Rock.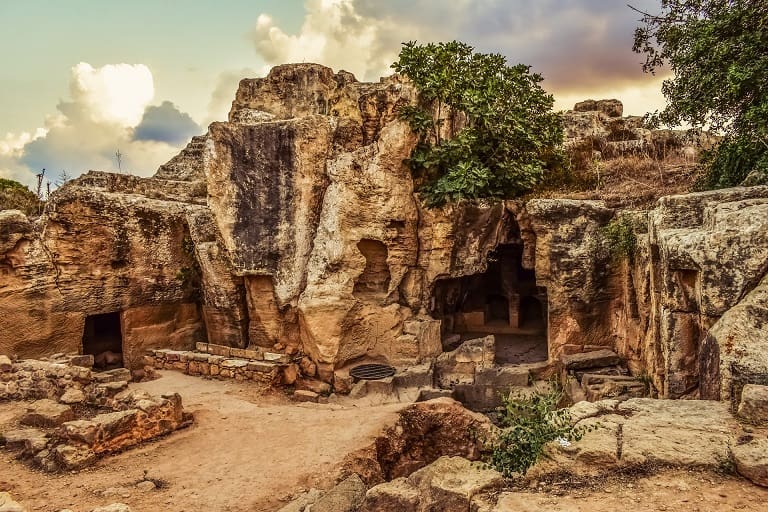 Visitors can explore these remarkable structures for a glimpse into ancient life in Cyprus. It will amaze you with the rich history it carries upon doing so.
Visit the Cyprus Museum
The Cyprus Museum is located in Nicosia, the capital city of Cyprus. This museum is home to an impressive collection of artifacts. These from all ages, from prehistory to modern times. Highlights include sculptures, pottery, and jewelry, which fascinate any history buff!
Check Out Kyrenia Castle – Girne Castle
Kyrenia Castle is a medieval castle located in Kyrenia, Northern Cyprus. The Byzantines built it in the 7th century and were later modified by the Venetians and Ottomans.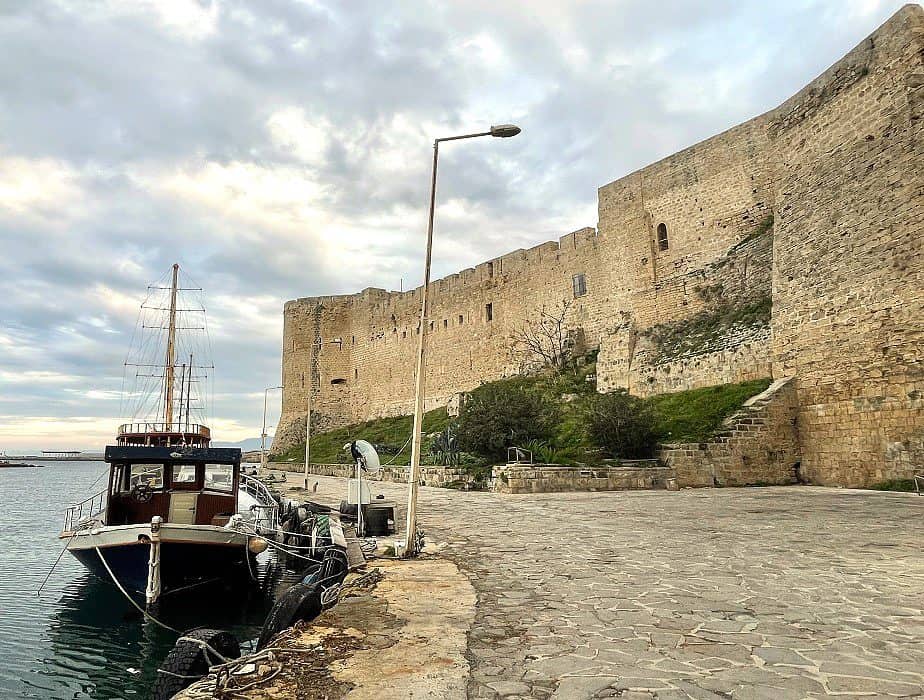 The castle features a shipwreck museum, a chapel dedicated to St. George, and panoramic views of the town and the sea. Today, it is a popular tourist attraction and symbolizes the city's rich cultural heritage.
Note: Kyrenia Castle is located in Northern Cyprus which means you'll need to cross the border into the Turkish side of Cyprus to see it.
Sample Local Cuisine
Cyprus is famous for its delicious cuisine, from meze platters to succulent grilled meats.
Be sure to sample the traditional dishes such as souvlaki and hummus, as well as regional specialties like louviakiko (pork and broad beans cooked in tomato sauce) or sheftalia (sausage rolls).
One of my all-time favorites you must try is Kleftiko, Cypriot slow-roasted goat or lamb; I recommend going for the lamb!
If you're looking for a great place to try Kleftiko, go to Charcoal House in Limassol, it was so good I went twice!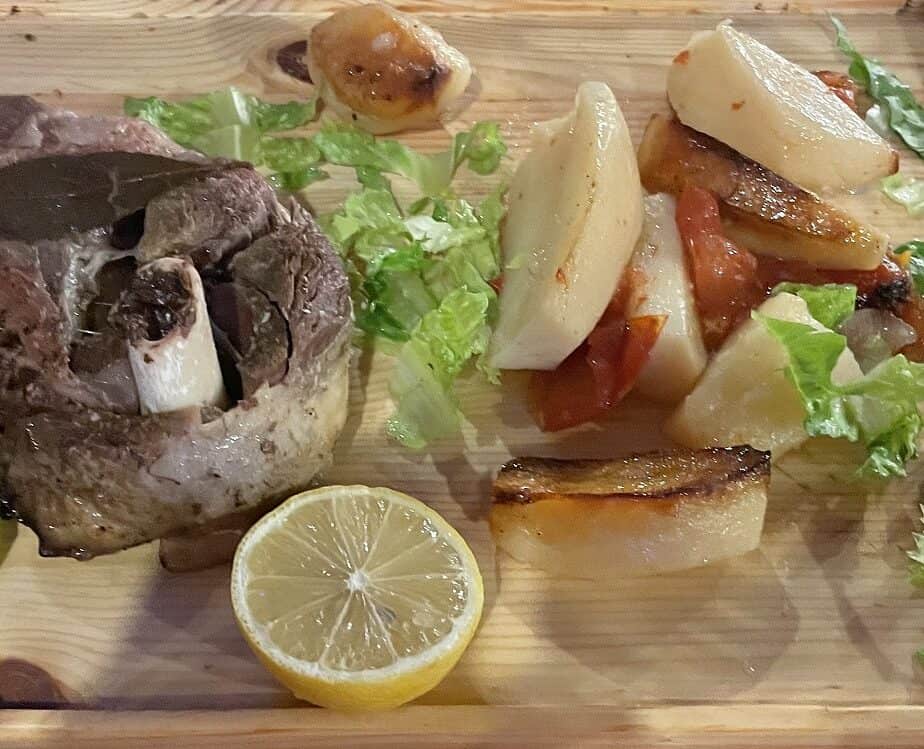 But don't forget to leave room for dessert—Cypriot desserts are some of the best in the world!
Take a Cooking Class
Why not take a cooking class if you want a unique experience in Cyprus? Several courses throughout the island will teach you how to make traditional Cypriot dishes such as souvlaki or moussaka.
It's an excellent way to learn about the culture and cuisine of this fantastic destination.
Visit Paphos Castle
Paphos Castle is one of the most iconic landmarks in Cyprus and has been standing since the 16th century. Paphos Castle is a medieval fortification located in the coastal city of Paphos, Cyprus. It was built by the Lusignans and later modified by the Venetians.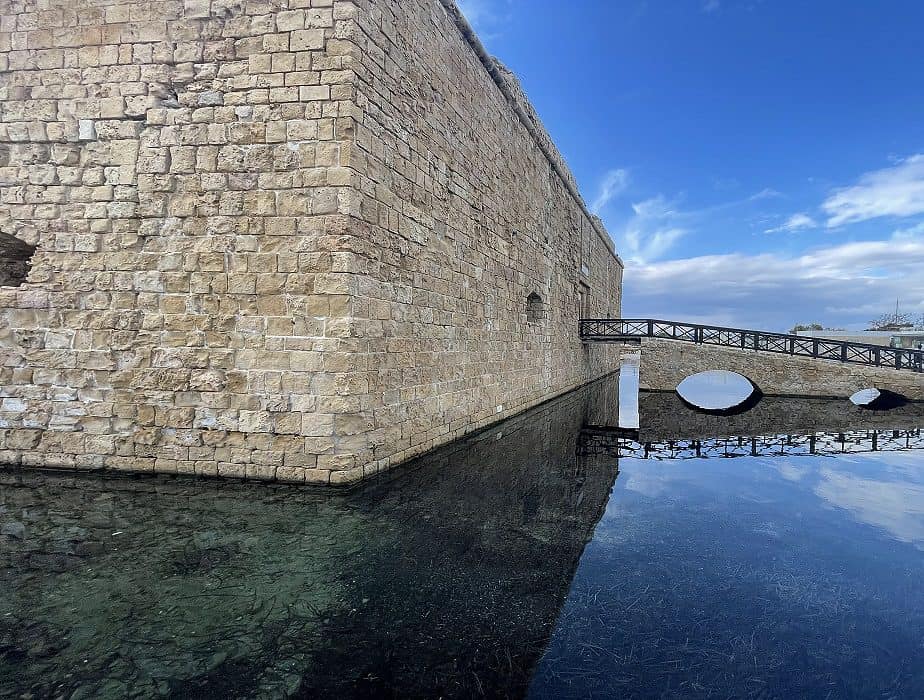 The castle is a former prison and defensive structure and was partially destroyed in the 19th century by an explosion of gunpowder stored there.
Located near Coral Bay, this impressive castle was once used by the Ottomans as a fortification against pirates and now serves as a museum with exhibits that highlight Paphos's history.
Visit Troodos Mountains
The Troodos Mountains are a mountain range located in the center of Cyprus and offer some of the most spectacular scenery on the island.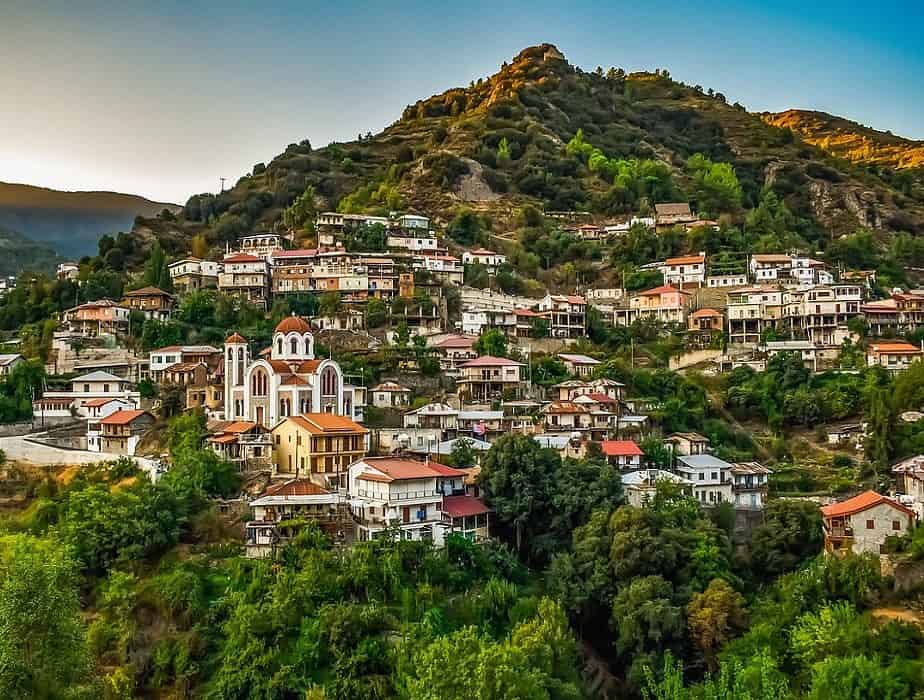 This area is full of hiking trails that provide breathtaking views of rolling hills, lush forests, and small villages. The mountains are also home to several important religious sites, such as Kykkos Monastery and Mount Olympus—both must-visit spots for any traveler.
Visit Aghios Nikolaos Church
Aghios Nikolaos Church is one of the oldest churches in Cyprus, dating back to the 5th century AD. Located in Limassol, this beautiful church features an impressive collection of ancient frescos and religious artifacts, all sure to mesmerize any traveler.
Tour the Akrotiri Salt Lake
Akrotiri Salt Lake is one of Cyprus' most breathtaking attractions. Located in the southwest of the island, this small lake is home to numerous species of birds and wildlife. Visitors can take a guided tour around the lake or relax on its tranquil shores.
Take a Boat Trip From Larnaca
Larnaca is one of the oldest cities in Cyprus, with plenty to explore, including ruins, ancient churches, and fascinating museums.
The city is also home to some fantastic beaches and a bustling harbor. From here, you can take a boat trip out to sea for an unforgettable experience that includes swimming with dolphins or snorkeling in crystal-clear waters.
Sample Local Wines
Cyprus produces some of the most delicious wines in the world, so be sure to sample a few during your visit.
Head to one of the local wineries for a tour and tasting, or enjoy a glass at numerous cafes and bars throughout the country. You're sure to find something that suits your taste!
Visit Aphrodite's Rock
Aphrodite's Rock is a large sea stack on the island's southwest coast. According to legend, this is where Aphrodite, the Greek goddess of love and beauty, was born out of the waves.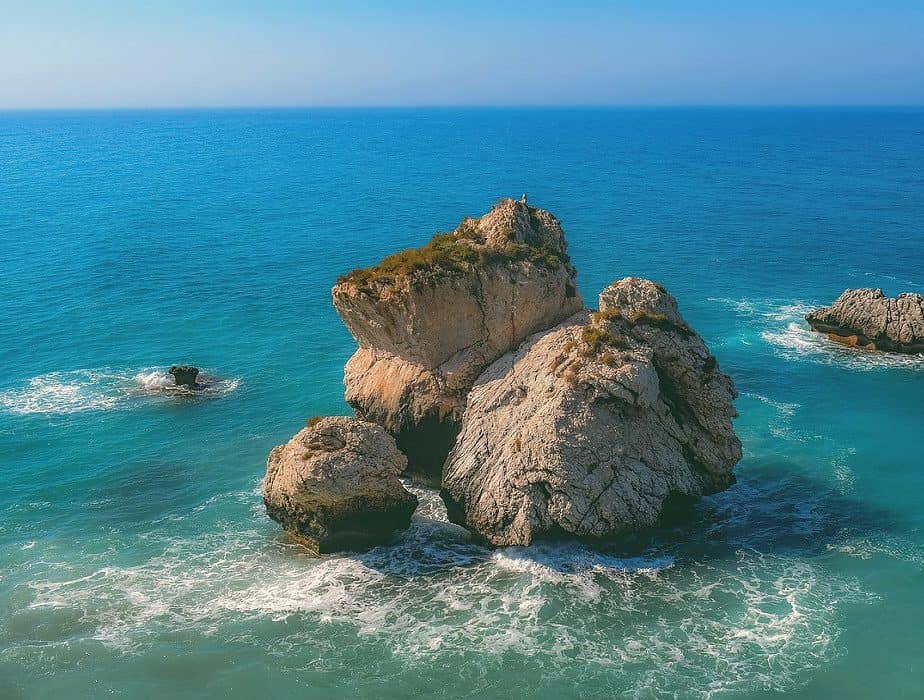 The site is a popular tourist destination, offering stunning views of the sea and surrounding cliffs.
Go Hiking in Kyrenia Mountains
For nature lovers, there's no better place to explore than Kyrenia Mountains. This mountain range is located just north of Nicosia and offers incredible views as far as the eye can see.
With numerous trails to choose from, you can find a route that suits your skill level, whether beginner or expert.
Visit The Ancient City of Salamis
Salamis is an ancient city located on the east coast of the island of Cyprus. It was founded by the legendary King Teucer in the 12th century BC and became one of the most important city-kingdoms of the eastern Mediterranean.
Note: Salamis is located in Northern Cyprus which means you'll need to cross the border into the Turkish side of Cyprus to see it.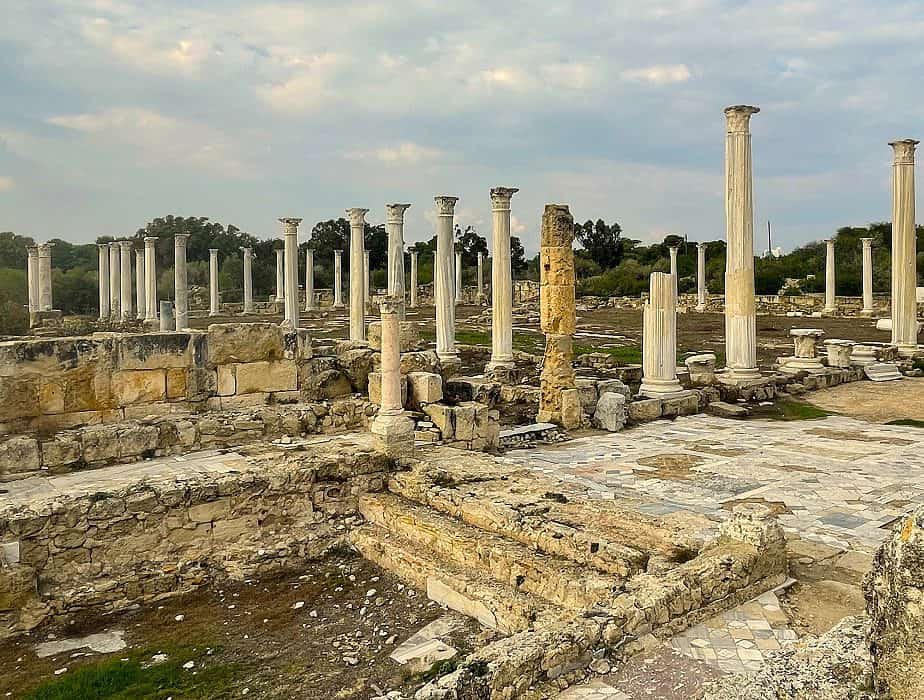 The city was renowned for its prosperity, wealth, and cultural achievements and was home to many impressive structures, including temples, theaters, and public buildings. In the early Christian period, Salamis became an important center of early Christianity and was the site of several important events in the life of the apostle Paul.
Today, the ruins of Salamis are a popular tourist attraction, attracting visitors from all over the world who come to see the remains of this once-great city.
Wander Through Limassol Old Town
Limassol Old Town is a charming area filled with cobblestone streets, colorful buildings, and plenty of cafes and bars.
This area allows visitors to step back in time as they explore its fascinating history and architecture. With its stunning views of the Mediterranean Sea, Limassol Old Town is sure to be one of your favorite places in Cyprus!
Take A Plunge In Adonis Baths Waterfalls
Adonis Baths Waterfalls is a popular tourist destination in the Troodos Mountains of Cyprus. It is famous for its scenic beauty, clear blue waters, and stunning waterfalls. The site gets its name from the Greek god Adonis and is believed to have therapeutic properties due to the minerals in the water. Visitors can swim in the pools, relax on the rocks, and enjoy picnics in the surrounding area.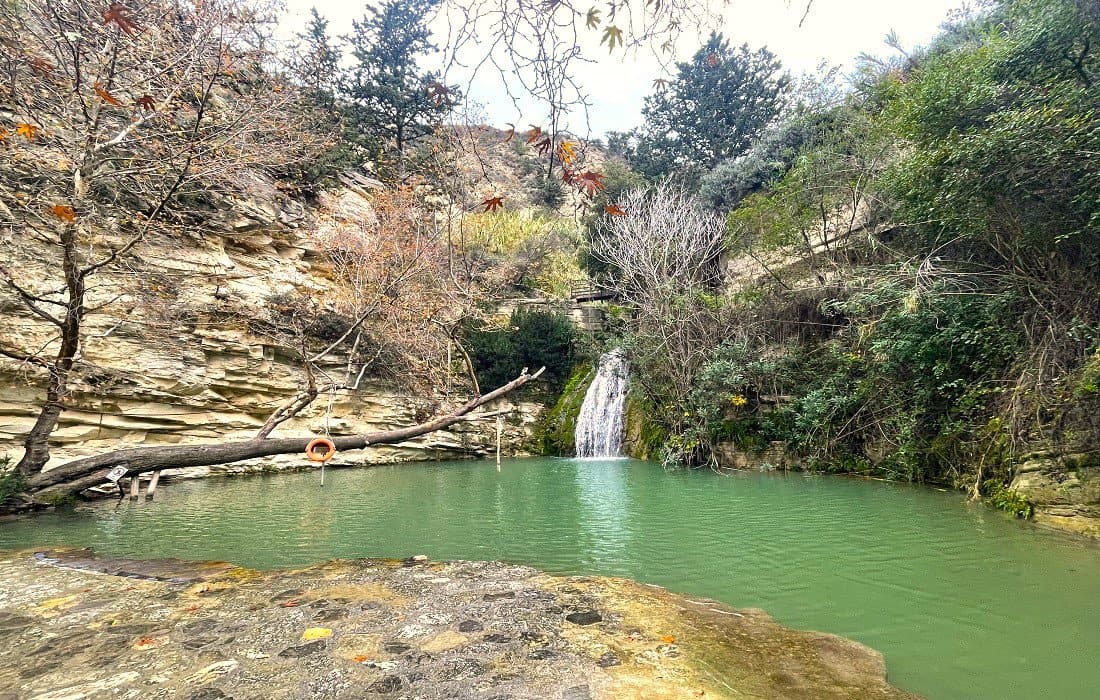 Some comical statues at the falls make for great silly photos. I won't tell you what they are, you'll have to explore for yourself, but you will know what I am referring to when you make it up to the upper level.
The Adonis Baths are open year-round, and access is subject to fees and occasional seasonal restrictions.
Tour

Kolossi Castle
Kolossi Castle is a medieval fortress located in Kolossi, near Limassol. It was built in the 13th century by the Knights Hospitaller, a Christian military order, and served as the headquarters of the Grand Commandery of the Knights Hospitaller in Cyprus.
The castle has undergone several renovations and expansions over the centuries. Today, it is a popular tourist attraction known for its intact ruins and stunning views of the surrounding countryside.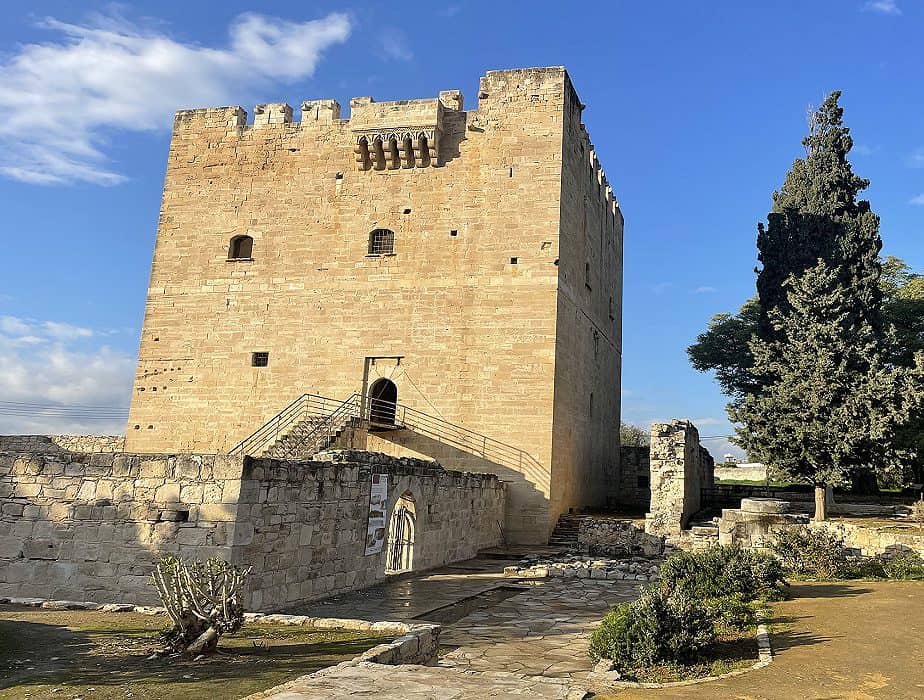 FAQs
What is Cyprus best known for?
Cyprus is best known for its beaches, historic sites, and cultural heritage, including the ancient city of Salamis, the Tombs of the Kings, the Neolithic settlement of Khirokitia, and its stunning natural beauty, including the Troodos Mountains and the Akamas Peninsula.
Additionally, it is a popular tourist destination known for its Mediterranean climate, vibrant nightlife, and rich cuisine.
What do people do in Cyprus?
People in Cyprus engage in a variety of activities, including:
Tourism: Cyprus is a popular tourist destination for its beaches, historical sites, and cultural attractions.
Agriculture: Cyprus is an important agricultural producer, specializing in products such as citrus fruits, potatoes, and vegetables.
Fishing: Fishing is an important industry in Cyprus, with the country's coastline providing access to various seafood.
Manufacturing: Cyprus has a thriving manufacturing sector, producing goods such as pharmaceuticals, electronics, and textiles.
Financial Services: Cyprus is a well-established financial center offering a range of banking, investment, and insurance services.
Sports: Cypriots enjoy various sports, including soccer, basketball, and cycling.
Cultural events: Cyprus is home to a rich cultural heritage and hosts various festivals and events throughout the year, celebrating its history and traditions.
What is the best month to go to Cyprus?
The best time to visit Cyprus depends on personal preference, but typically the months of May to October are considered the best for tourists due to warm temperatures and low rainfall.
During these months, the average temperature is around 25°C to 30°C, and the island is blooming. However, if you prefer fewer crowds and cooler weather, the months of November to April may be a good choice, although it can be quite chilly at night.
How many days are enough in Cyprus?
How many days you want to spend in Cyprus varies for all. I spent eight nights in Cyprus and did almost all the tourist attractions and major historical sites.
Some people travel to Cyprus for two weeks, and many Europeans will travel to Cyprus to bask in the sun.
Closing Thoughts
Whether you're looking for a beach holiday or a cultural exploration, these Cyprus tourist attractions guarantee enjoyment for everyone.
From snorkeling in crystal-clear waters to exploring ancient archaeological sites, this beautiful island will give you memories that'll last a lifetime. So don't miss out and start planning your trip today!
Looking for more posts on Cyprus? Start here:
We participate in the Amazon Services LLC Associates Program, an affiliate advertising program designed to provide a means for us to earn fees by linking to Amazon.com and affiliated sites.
Brit On The Move™ Travel Resources
Ready to book your next trip? Use these resources that work:
Need more help planning your trip? Check out our Resources Page, highlighting the great companies we trust when traveling.