How to stay fit while traveling can be a challenge for everyone. For most people, going on a trip or taking a vacation also means taking a break from their fitness routine. But if you are so deep in your ritual that not taking the time to stay fit each day seems like something is missing, we have a few tips to help.
If you like a healthy lifestyle and enjoy your fitness each day, you probably want to keep that energy and stamina fully charged even when you travel. But it can be tricky. There are many temptations to be sedentary, to overeat, to stray from your fitness goals. This doesn't have to be the case.
Fitness is about focus and vigilance, primarily when you work out alone. This is increased by a factor of ten when deciding whether or not to stay fit on vacation. You have to make the conscious choice and stick to your ritual if it matters to you, and you don't want your trip to undo everything you have accomplished so far.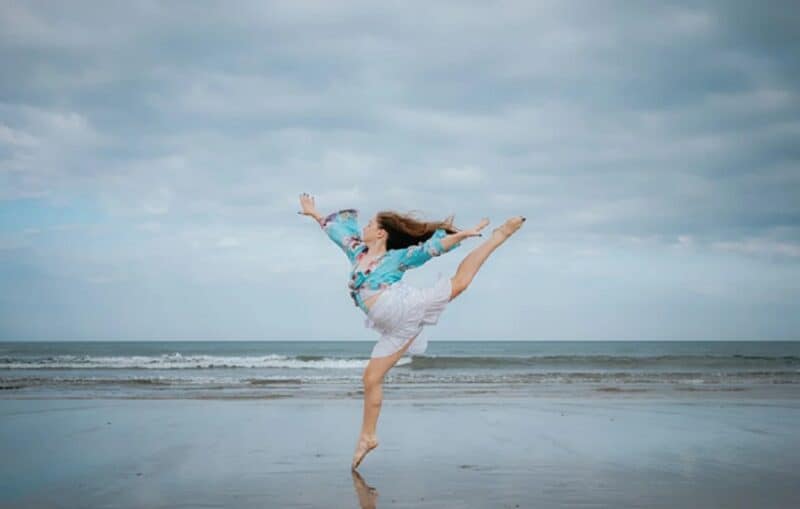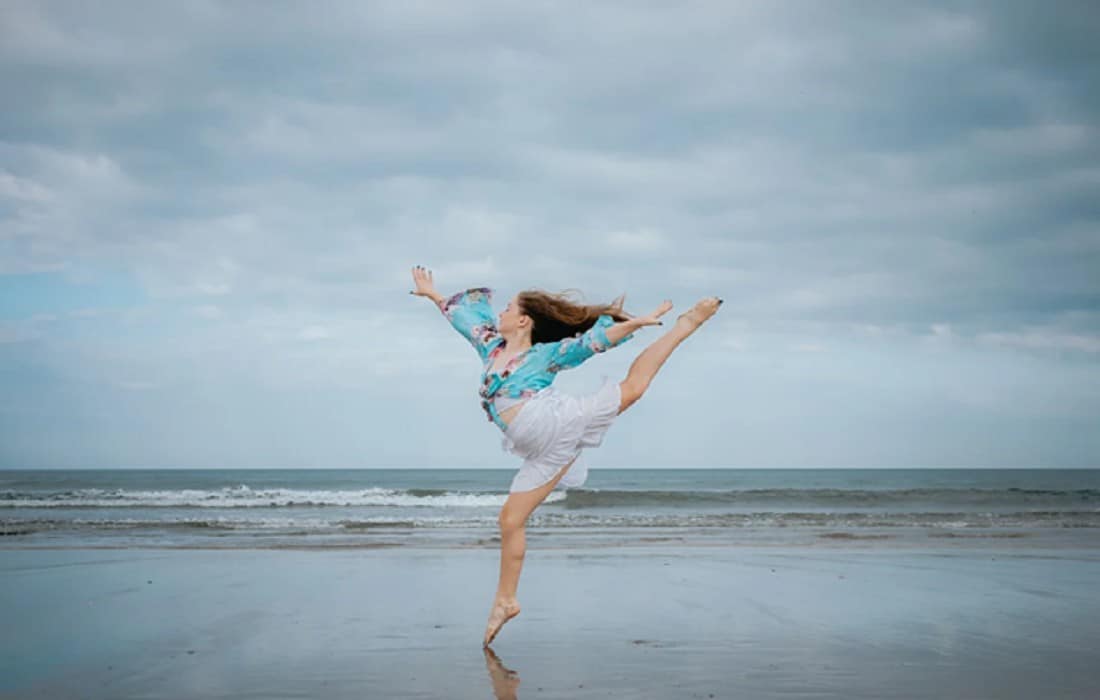 This post may contain affiliate links. Please read our disclosure and privacy policy for more information.
We recognize there are things you have at home that aren't provided in some destinations. Gym equipment can be scarce, your best ninja blender is still on the counter, and you might not know the best way to stay fit in an environment that is vastly different from your usual space. That is all ok. We will help you fill in the gaps.
How to Stay Fit While Traveling
There are several avenues to explore when trying to figure out how to stay fit and healthy in a place that makes you want to lay in a hammock and take a nap all day. One way to stay fit is with the right foods. Another, if there is a pool, swim as much as you can. And if on the beach, take a nice run. Running in the sand will get your heart pumping.
Here are a few more tips to stay fit that we think will help you stay healthy on vacation, stay fit during the holidays, or whenever you are outside your usual fitness bubble:
1. Hiking
Unless you visited salt flats in Utah for your vacation, there is probably a mountain or hill nearby that will facilitate a lovely sightseeing hike. It is much more interesting to get a little cardio and stay fit when you have quality scenery. Ask the concierge where the best places to hike are. They usually know the special trails.
2. Stairs
This is also pretty much a guarantee in most places you go to. A long staircase to climb and descend will keep your legs warm, muscles tense, and help burn off that big meal you couldn't resist. Asian countries, pacific islands, and many places in Europe have incredible staircases for your pleasure. And the views are breathtaking.
3. Walk Everywhere
If you can get there on foot, then do so. One of the easy ways to stay fit is to use these two things at the end of your legs and keep them in motion. Ensure you have the right shoes and a good map (or not if you are really adventurous) and explore. Find something extraordinary, then find something else. Just keep going. And if you need faster transport, rent a bicycle.
4. Stay Fit Meals
Choose your food wisely, but never go hungry. A big breakfast full of healthy options will fuel you for your adventure. And carry a yogurt for a mid-trek snack. It is excellent for digestive health if that big breakfast comes to haunt you later. And always remember to bring, and drink, plenty of water from sealed bottles.
5. Get Proper Rest
It seems like one of those funny ways to remain in shape, but proper sleep is vital to the process. The body needs to repair and recharge. You may think that staying out all night and having a good time is part of the vacation or holiday scene, but that is your choice, and if you are serious about exercises to stay fit, sleeping is one of them. Get your eight hours in. Your body will thank you.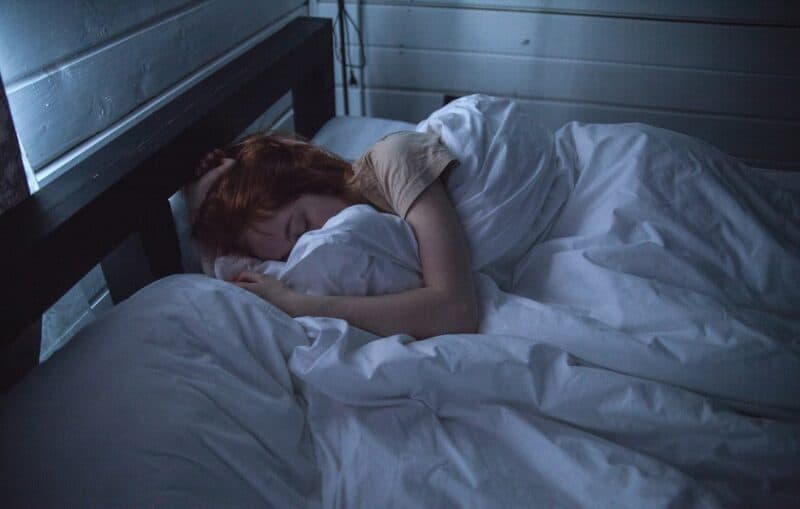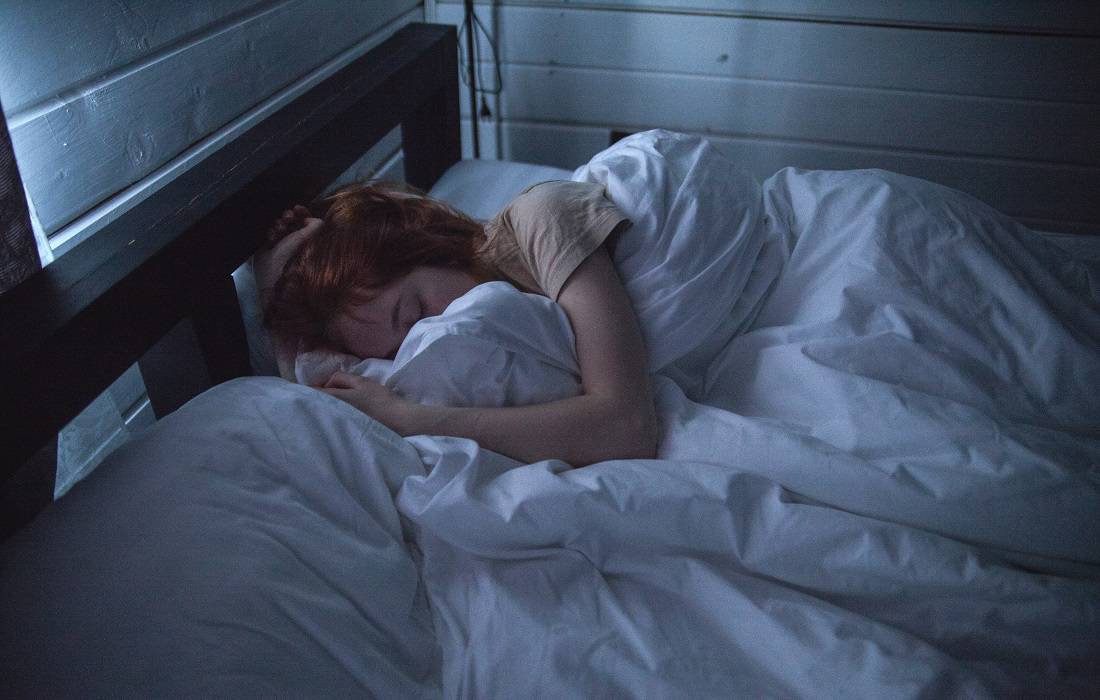 Making the Most of Your Trip
No one wants to look back on their adventure and lament all the things they didn't do, but even more than that, they don't want to look back on what they probably shouldn't have done. Ask anyone who has accidentally drunk tap water in Mexico. There are a few considerations that might be wise to think about when choosing excursions or exotic cuisine.
Never eat anything you cannot identify. And if you still want to try it, just for peace of mind, ask what it is first. You never know what you might be allergic to in a country with different ideas of a delicacy.
Getting a little tipsy is fine, even within your fitness regimen, but wine is better than beer if you must drink. The fermentation of wine makes it good for digestion, whereas beer is high in carbs and will make you sleepy.
Drink tea over coffee. Tea has antioxidants, certain teas have vitamins, and tea will help keep your gastrointestinal system operating correctly. Coffee will bind you up, and no one wants to be constipated on vacation.
Don't be afraid to get in the water. Water offers excellent resistance, and water sports primarily entail lots of swimming or arms when paddling. This is not only fun but a great way to stay fit and do it in a bathing suit. What could be better?
You are in a foreign land, and no one knows you, so if you dance terribly, who cares! Dancing is a wonderful way to burn calories, and it is a blast. Leave your insecurities at home and cut loose.
Closing Thoughts
There are tons of ways to remain in shape when traveling, and they don't require much creativity. It would help if you took the initiative to capture those moments and make them part of the experience. Your nostalgia, and your body, will thank you. Have you found great ways to exercise on vacations to fun destinations?
Author's Bio
Alex Green is a copywriter with three years of experience. He is fond of healthy living and knows everything about home improvement. Alex likes walking with his golden retriever, meeting with friends, and attending the gym in his spare time.
Looking for more travel hacks, start here?
We are a participant in the Amazon Services LLC Associates Program, an affiliate advertising program designed to provide a means for us to earn fees by linking to Amazon.com and affiliated sites.
Brit On The Move™ Travel Resources
Ready to book your next trip? Use these resources that work:
Need more help planning your trip? Check out our Resources Page, highlighting the great companies we trust when traveling.