Most people don't know what airport concierge services are. Or how valuable the service can be. Especially when you have a strict schedule or have issues with your travel plans.
Getting through a crowded airport is only one example of the stress of travel. Several things might make your time at the airport unpleasant, from waiting in line and going through security checks to flight delays and cancellations. That's why there are services like these available at airports. This article will discuss the benefits of using an airport concierge service and how it might enhance your trip.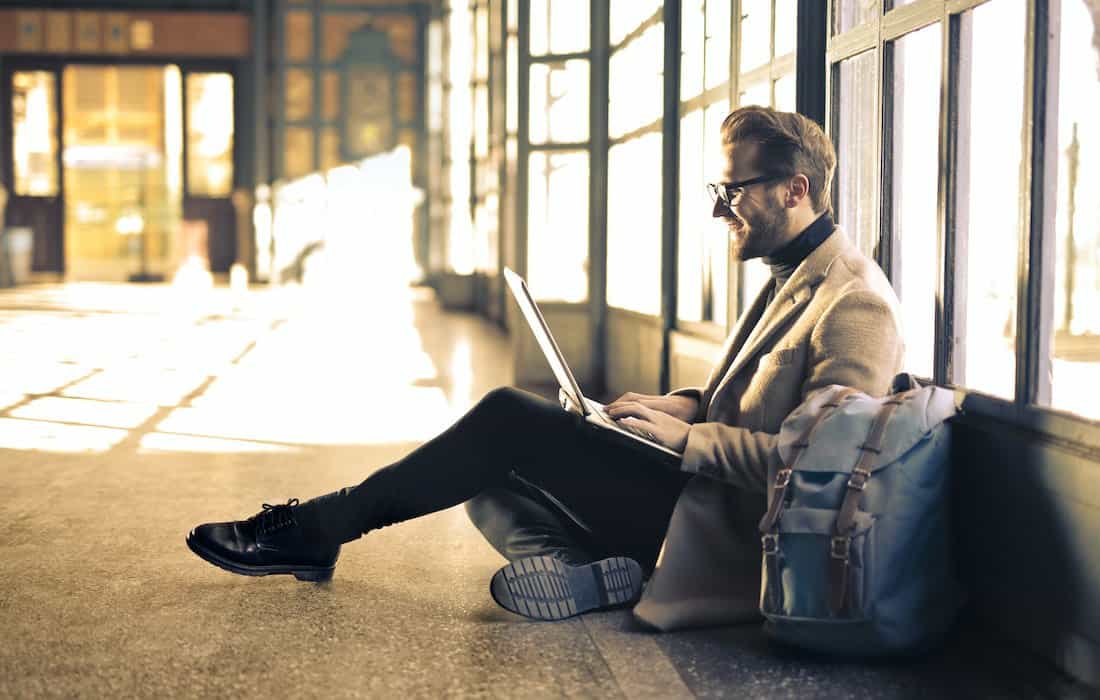 This post may contain affiliate links. Please read our disclosure and privacy policy for more information.
From Hostesses to High-Tech Assistance
In the 1920s, airlines hired "hostesses" to greet passengers, one of the first Meet and Greet services. Young women and air hostesses were trained in customer service and responsible for ensuring everyone on board had a good day.
Airline concierge services originated in the mid-20th century as air travel grew more popular. These services were meant to give travelers a complete travel experience from the airport to their destination.
Commercial air travel increased in the 1960s and 1970s, necessitating more personalized and efficient airport experiences. Meet and Greet services made flight travel more personalized and stress-free in this new era. These services make flying more accessible, cheaper, and enjoyable for all socioeconomic groups and experience levels. Recent studies show that more travelers demand personalized and simplified airport concierge services.
Airport concierge services now offer unprecedented ease and customization thanks to technology. Mobile apps allow travelers to check in, check flight status, and order food and drinks from airport eateries. Passengers can also use automated check-in kiosks and digital concierge services to find their gate and flight information.
What Are Airport Concierge Services?
Airport concierge services are personalized travel services that offer assistance and support to travelers at the airport. These services include meet and greet, baggage handling, airport lounge access, fast-track security clearance, VIP Terminal access, and VIP Limo transportation. Airport concierge services are designed to make your travel experience more comfortable and stress-free, allowing you to focus on your trip and enjoy your journey. You can find all service providers for airport concierge services worldwide on an airport concierge services platform.
Airport Concierge Services vs. DIY: Which Option is Best for You?
There are two main ways passengers can get around airports: with concierge service or by doing it themselves (DIY). Both have pros and cons, but ultimately, it comes down to the individual traveler's preferences.
Advantages of using an airport concierge service include streamlined immigration and security checks, tailor-made assistance, and a less stressful trip overall. With Meet and Greet, passengers are met by a representative who helps them with their bags, directs them through security, and ensures they get to their gate on time. Business Travelers who are either unfamiliar with the airport or on a tight schedule may benefit significantly from this level of individualized assistance for a productive business trip.
On the other hand, some travelers prefer to navigate the airport independently. This DIY approach allows travelers to move at their own pace and explore the airport leisurely. DIY travelers may also enjoy the sense of independence that comes with navigating the airport independently. Hence, they will face all the airport complex procedures such as check-in, security, and immigration. They will also need to navigate through crowded areas of the airport, which can be overwhelming and time-consuming, particularly during peak travel.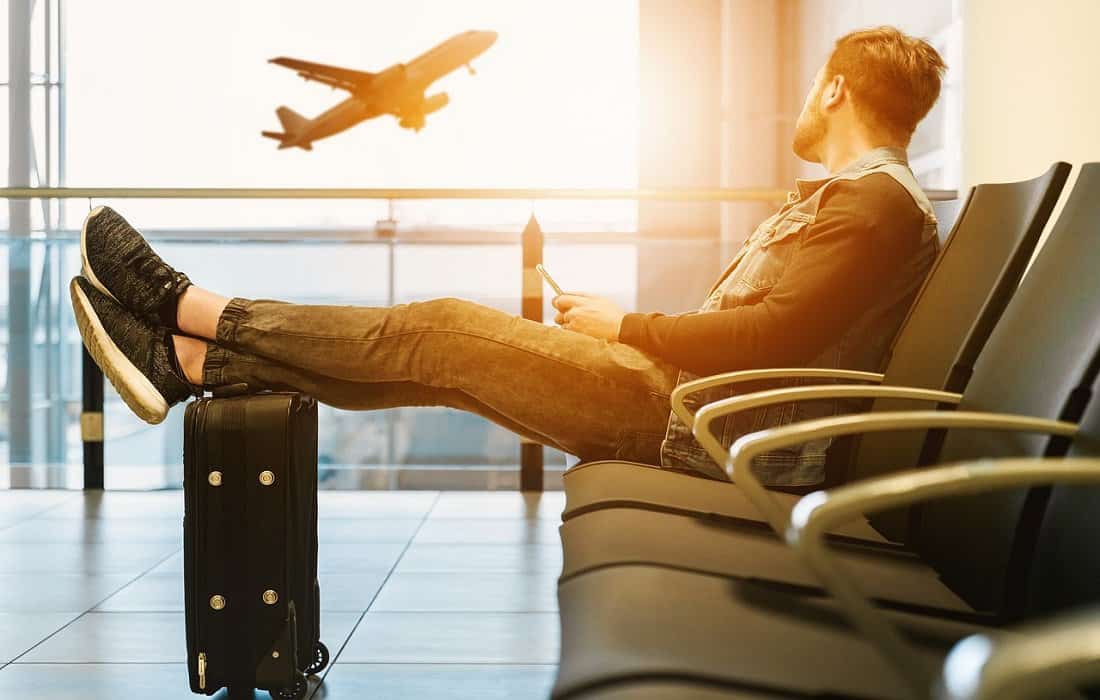 Airport Concierge Services Are Useful For Who?
Concierge services at airports are helpful for many types of passengers:
Honeymoon Travelers
Affluent vacationers
Business Travelers
First Time travelers
People with disabilities
Education Travel
Children Traveling alone
"The journey itself is what makes travel worthwhile, not simply the final destination" This quote highlights the importance of enjoying the entire travel experience, from start to finish. Traveling is about arriving at a new destination and the experiences, memories, and moments.
Therefore, Airport concierge services are an excellent option for a variety of travelers, including:
Elderly Passengers:
Elderly passengers may have mobility issues or require extra assistance navigating the airport. Airport concierge services can assist with baggage handling, airport transfers, buggy transportation, and expedited security screening, making the travel experience more comfortable and stress-free.
Honeymoon Travelers:
Honeymoon travelers may want to start their trip on the right foot with a VIP airport experience. Concierge services can provide dedicated check-in counters, private lounges, and other amenities to make the journey more romantic and memorable.
Business Travelers:
VIP travelers, such as executives and dignitaries, deserve special treatment. Airport concierge service will allow business travelers to avoid waiting in extended TSA checks & security queues, and their dedicated concierge greeter makes navigating the airport a breeze. The expert assistance of the concierge creates a unique and unforgettable trip.
First-Time Travelers:
First-time travelers may be unfamiliar with airport procedures and find the experience overwhelming. Airport concierge services can provide guidance and assistance with everything from check-in to security screening, making the journey more comfortable and less stressful.
People with Disabilities:
People with disabilities may require extra assistance navigating the airport and accessing facilities. Airport concierge services can provide specialized help, such as wheelchair assistance, accessible transportation, and other accommodations to ensure a comfortable and safe travel experience.
Students and Unaccompanied Minors:
Students and unaccompanied minors may require extra assistance and supervision when traveling alone. Airport concierge services can assist with check-in, security screening, and escort services to ensure a safe and comfortable journey.
In short, airport concierge services are an excellent option for various travelers, providing personalized assistance and amenities to make the travel experience more comfortable, stress-free, and enjoyable.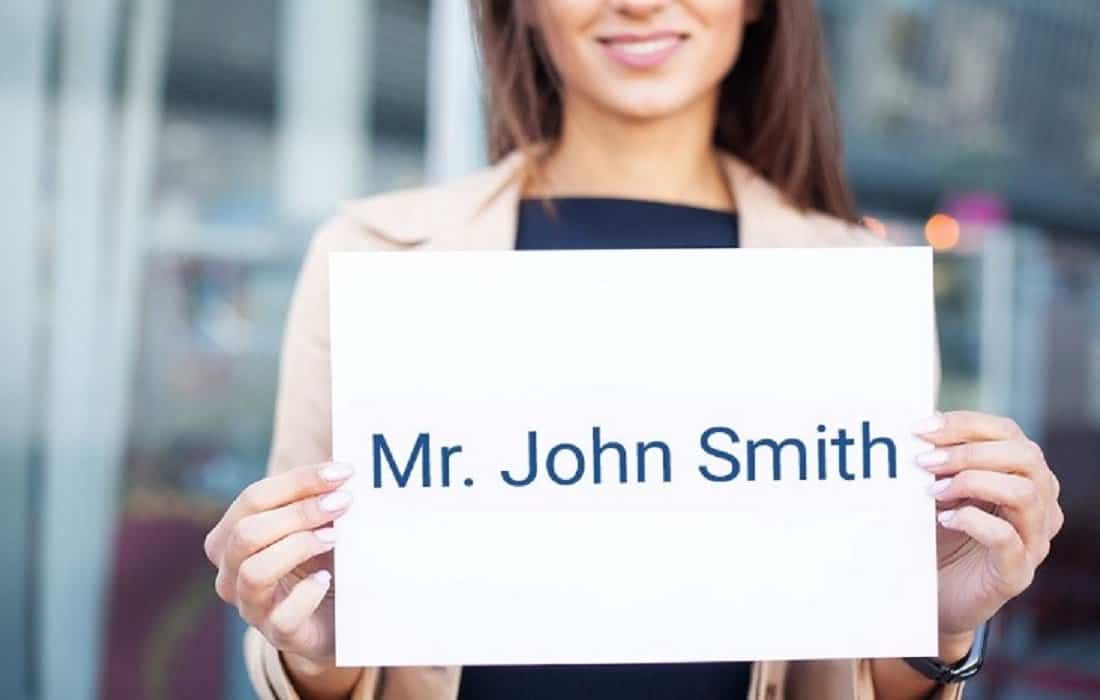 Where Will You Find Your Airport Greeter?
At the end of the aerobridge or the beginning of the arrival gate (depending on the aircraft parked), your airport greeter will be waiting for you upon arrival and transit. The airport greeter will wait for you at the curbside when boarding your flight is time.
You will be greeted by someone who knows your name and carries a sign with your name on it. You need only track down whoever is holding it.
A pro suggestion for locating your greeter among a crowd of travelers is to search for someone wearing a uniform or formal attire.
What Do Airport Concierge Services Entail?
Airport concierge services offer a variety of tailored amenities to make travel as easy as possible. Common services include:
1. Meet and Greet Services:
A welcoming airport greeter meets you at your arrival gate, assists with your bags, and guides you to your transportation or connecting aircraft. They can help with immigration, customs, and security procedures.
2. VIP Terminal Access:
With this service, you will have access to a private VIP terminal where you can wait for your flight in luxury and comfort. The VIP terminal usually has amenities such as a lounge, restaurant, bar, spa, and private meeting room.
3. Airport Limo:
An airport limo service provides a private car and driver to take you to and from the airport. This service is perfect for those who want to arrive in style and comfort at their destination.
Why Are Airport Concierge Services Important?
Concierge services at airports are essential for both leisure and business travelers because of the many ways in which they may improve the overall experience. Listed below are just a handful of the many benefits that airport concierge services offer:
1. Convenience: Travelers might benefit from the assistance they receive from airport concierge services. They can help with anything from checking in and going through security and immigration to transporting you to and from the airport and taking care of your bags. Those unfamiliar with the airport or traveling with young children or elderly relatives can benefit much from this.
2. Tailor-made Service: Concierge services provide tourists individualized aid that meets their specific requirements. They can help with requests for wheelchairs or other mobility aids, translate for you, and fill you in on local customs and traditions.
3. VIP Treatment: VIP treatment is available through concierge services, including private transportation to and from the airport, priority check-in and boarding, and access to private lounges.
4. Security: Travelers may feel more at ease knowing they can use airport concierge services. They help keep tabs on arriving and departing planes, handle cases of lost or stolen bags and guide passengers through the airport's security procedures.
In short, airport concierge services can enhance the travel experience by providing personalized assistance, saving time, reducing stress, and offering additional security measures for travelers and support tailored to your specific needs and preferences, from arranging ground transportation to booking last-minute flights.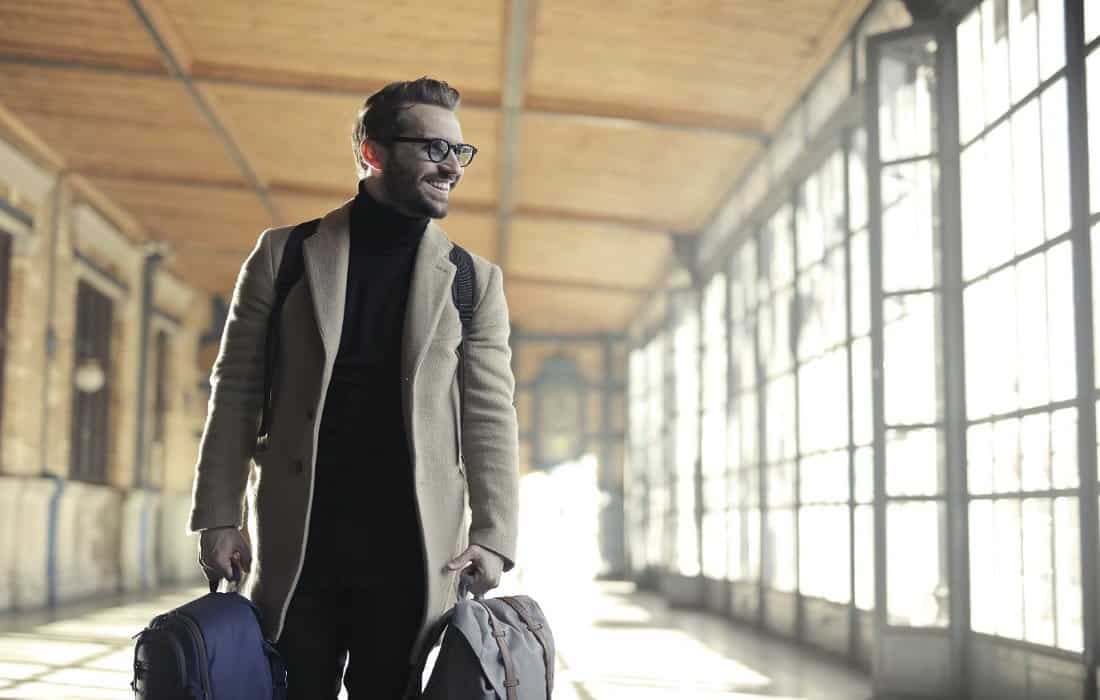 Why Should You Hire a Corporate Airport Concierge Service for Your Business Trip?
There are several reasons why airport concierge is The Optimal Answer for a Business:
Time-Saving:
A business airport concierge service can help you save time and money by speeding you through the airport's check-in, security, and immigration processes. You won't have to worry as much about making connections or rushing through security if you do this.
Productivity:
An airport concierge service is the ideal business Solution that can help you get the most out of your time away from the office by providing a relaxing space where you can get some work done, make some calls, or host a meeting. If you're on a tight schedule and need to get some job done while waiting for your trip, this can be a huge help.
Customized Support:
Depending on the specifics of your business travel, an airport concierge service may be able to offer you individualized support. Special requests like airport transfers, conference room reservations, and language interpretation services are also within their purview.
Reputation:
If you want to make a good impression, use a corporate airport concierge service. It's a great way to show clients and coworkers that you respect their time and emphasize efficiency.
Stress Reduction:
A corporate airport concierge service may make a business trip easier by caring for the little things and ensuring everything runs well. Thanks to this, you'll be able to get more done and show up at your destination in top working form,
In brief, hiring a corporate airport concierge service can save you time, increase productivity, provide personalized assistance, enhance your reputation, and reduce stress during your business trip.
Closing Thoughts
Airport concierge services are an essential and valuable addition to any travel experience, for business or leisure. By providing convenience, comfort, and personalized service, these services can help make your travel experience more enjoyable and productive. Companies such as Assist offer a range of airport concierge services to meet the needs of travelers, providing a seamless and hassle-free experience from start to finish.
FAQs:
What types of assistance do airport concierge services offer?
Airport concierge services can offer a wide range of assistance, depending on your needs and preferences. Generally, this can include expedited check-in and security procedures, help with baggage handling, Lounge access, transportation arrangements, personalized services such as language translation and special meal requests, and more.
How much does an airport concierge service cost?
The cost of airport concierge services can vary depending on the level of service you require, the duration of your trip, and other factors. However, many services offer competitive pricing and can provide a quote based on your specific needs.
What if my flight is delayed or canceled?
Many airport concierge services offer real-time flight monitoring and updates, so they can adjust their services accordingly if your flight is delayed or canceled. They can help you rebook your flight, arrange hotel accommodations, and provide assistance.
Is it safe to use an airport concierge service?
Airport concierge services are generally safe and reliable. Reputable providers like Airssist have strict security protocols to ensure their clients' safety and privacy. They also have extensive experience working with airports and airlines worldwide, so they understand the regulations and procedures that must be followed.
Summary
Assist is a global concierge service company that provides personalized assistance and support to airport travelers. The company offers various services, including airport transfers, meet and greet services, VIP private lounges access, baggage handling, and more. Artist's mission is to make travel easier and more enjoyable for its customers by providing hassle-free and efficient services. The company operates in over 1,000 airports worldwide and serves individuals, families, and corporate clients.
For more information, you can visit their website at https://www.airssist.com/.
Looking for more Travel Hacks? Start here:
We participate in the Amazon Services LLC Associates Program, an affiliate advertising program designed to provide a means for us to earn fees by linking to Amazon.com and affiliated sites.
Subscribe to our newsletter and get the best travel tips and inspirational stories delivered monthly. No spam, no sales pitches – TRAVEL!
Brit On The Move™ Travel Resources
Ready to book your next trip? Use these resources that work:
Need more help planning your trip? Check out our Resources Page, highlighting the great companies we trust when traveling.