Australian Food: 8 Food Havens To Visit In Australia
Australian food is often a mystery to most. Now that Australia is again open to business, foodies of all persuasions can barely wait to hit the road and check out some of the most tempting food destinations across the country. This applies equally to both domestic and international travelers with palpable gourmand's genes in them!
After the prolonged layoffs and isolation, now is perhaps the best time to plan a vacation to the famous food regions. Visit the Australian food establishments as all the passionate chefs and mixologists will be all agog to receive the visitors with their signature offerings polished to perfection. You may as well brace yourself up for some pleasant surprises in the forms of new Australian food as they had had enough time during the isolation to put their creative selves to the test!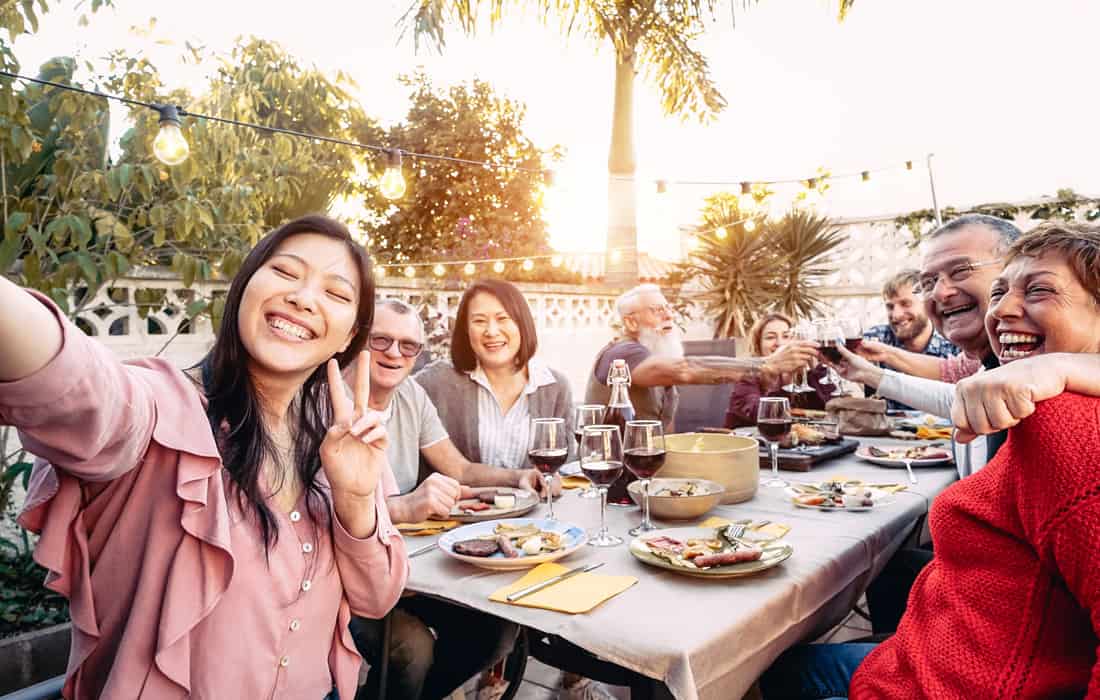 This post may contain affiliate links. Please read our disclosure and privacy policy for more information.
About This Australian Food Guide
Now, a little about the big (somewhat overwhelming) challenge we encountered while putting together this guide on Australian food and wine. As huge as Australia is and with its reputation of featuring many enticing food regions and destinations, it was no small task to bring the list down to a mere eight.
Instead of listing some of the classic gourmet destinations, we chose instead to make it more like an insider scoop. So, we checked out some of the most renowned chefs in the country. We have noted what they had to say about 'their' favorite food destinations. Besides, we also culled some valuable information from some of the most popular Aussie food bloggers at the moment.
The result is this foodie vacation guide that you may follow if you want to travel to Australia and test the best the country offers in terms of gourmet destinations and delights.
1. Noosa, Queensland
This comes from Chef and Food Author Peter Kuruvita.
This resort destination on Sunshine Coast boasts of arguably the finest white sand beach on the continent. In addition to the sprawling Noosa National Park, there is plenty for tourists to do.
As for culinary delights, the place is teeming with establishments, most of which stand out for their unique offerings.
Kuruvita highly recommends checking out the degustation menu at Berados, the Locale's small dishes, and the excellent cocktails at Miss Monneypennys Bar. And if you have a taste for Japanese food, on no account should you miss the refined Japanese delicacies at Wasabi. There is waterfront dining at Ricky's or Noosa Beach House, and check out their signature mud crabs and snapper curry.
Mud crabs by all accounts should not be missed when sampling Australian food!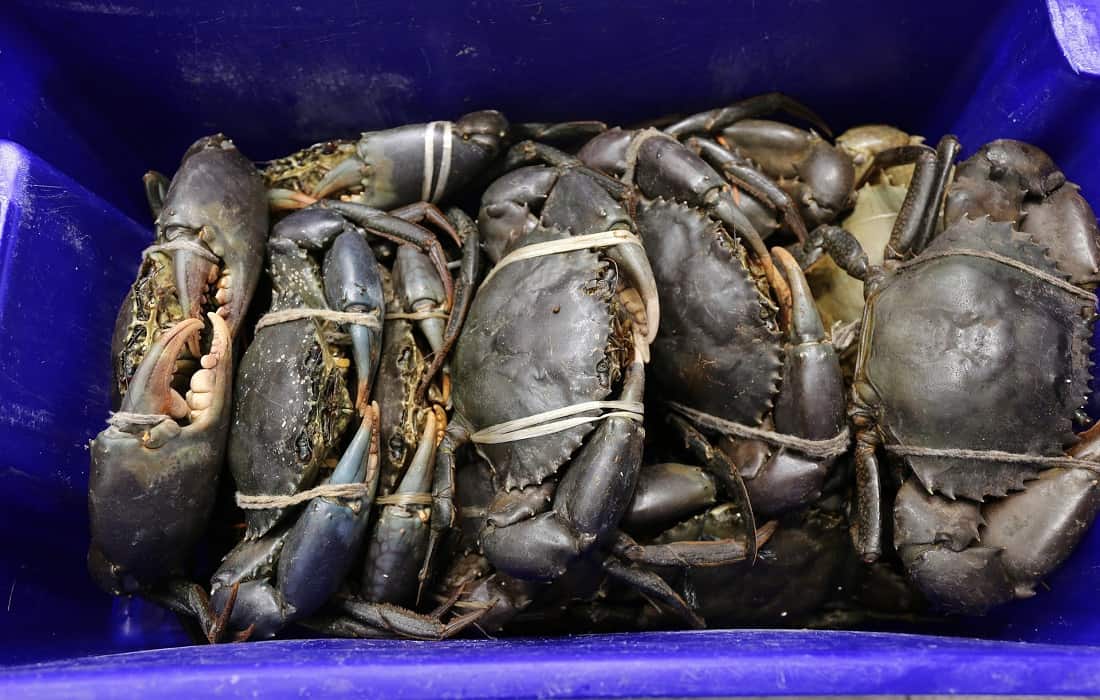 As for local produce, Kuruvita suggests you stop by at Noosa Farmer's Market. Here you'll find organic meat, heirloom fruits, and veggies. Then there is Noosa's, which offers famous restaurant-quality portion-cut seafood, among other things.
2. Bangalow, New South Wales
A short scenic drive away from the coastal town of Byron Bay, this charming, picturesque town is the pick of Ian Hemphill of Herbie's Spices fame. Hemphill recommends Bangalow for a relaxed, leisurely weekend. It is a weekend filled with a great culinary experience, thanks to several great café and restaurants. All of which offer various native Australian food seasoned with native Australian herbs and spices produced locally. Now you can understand why this is Hemphill's favorite destination!
The town may look quiet and unassuming, but Hemphill remarks that it has hidden gems for foodies that they will love discovering.
His recommendations include the Gaia Retreat managed by Olivia Newton-John, Harvest Café located in Newrybar Village, and the café lunch and dinner at Karl and Katrina Kanetani's award-winning establishment Town Café.
If you are curious about where these excellent herbs come from – read on!
Ian recommends a visit to Chillingham Bush Tucker. It is just an hour's drive away from the town. Once there, you can learn all about native Australian herbs—for example, finger limes, lemon myrtles, and more. The owners Anne and Gerry Buchanan, take great pride in the amiable delights of the farm. Most importantly, you can taste some exotic Asian fruits while you're there. Ian, for one, fell in love with the tangy 'Buddha's hand'!
A Buddha's hand: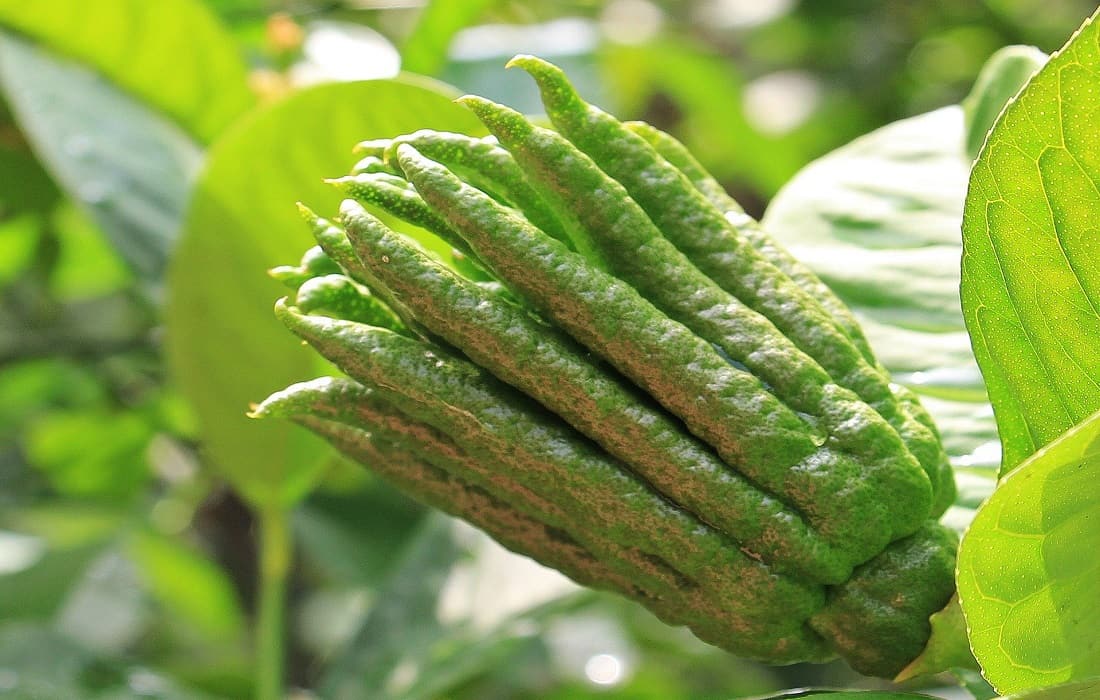 3. Orange, New South Wales
Thanks to its rich volcanic soils, high altitude, and year-round cool climate, Orange enjoys a reputation for its excellent local produce and award-winning wineries.
Located 250 km west of Sydney, the town is famous for its two annual foodie festivals. Orange Wine Festival (held in October) and Food Week (April). You can sample all the local produce and wines to your heart's content if you can make it in time for the festivals. If not, do not despair. You can still check out the Orange Farmer's Market organized on the second Saturday of every month. And if you miss that as well, you can always head out to The Agrestic Grocer, a specialty food shop doubling up as a café and which stocks a wide range of local and seasonal produces and foodstuffs.
As for the town's burgeoning food scene, there is a lot to take in. Check out The Union Bank and Percy's Bar & Kitchen for excellent dinner menus. Byng St Café for great coffee and breakfast. The Sugar Mill if you hate missing fresh-baked French pastries. Most importantly, make sure to book a half or full-day Orange Wine Tasting Tour. You'll get to taste some incredibly delicious wine while visiting some of the most famous Orange vineyards. These tours include Patina Wines, Colmar Estate, and Philip Shaw.
Orange is highly recommended by the famous Aussie food and travel blogger Sarah Sharpnel. It also happens to be Lyndey Milan's favorite food escape.
4. Melbourne, Victoria
Sounds predictable, right? Well, there is a reason why we include Melbourne in our list. It is because Ross O'Meara, the gourmet farmer from SBS TV, has some unique suggestions for travelers looking to explore the city's Australian food scene.
First off, she says that she never skips Victoria Street while she is in the city. While there, alongside the already celebrated ones, you will be surprised by new restaurants and cafés serving delicious comestibles. Her other favorite night places in the city include Foresters Hall for several pints and Huxtaburger to round out the day.
But she also reveals two unique hidden gems for fans of craft beer and Korean cuisine. For Korean, Ross suggests you pay a visit to Momotaro. At Momotaro, sample the delicious and fresh hand-made ramen as well as for other Korean specialties.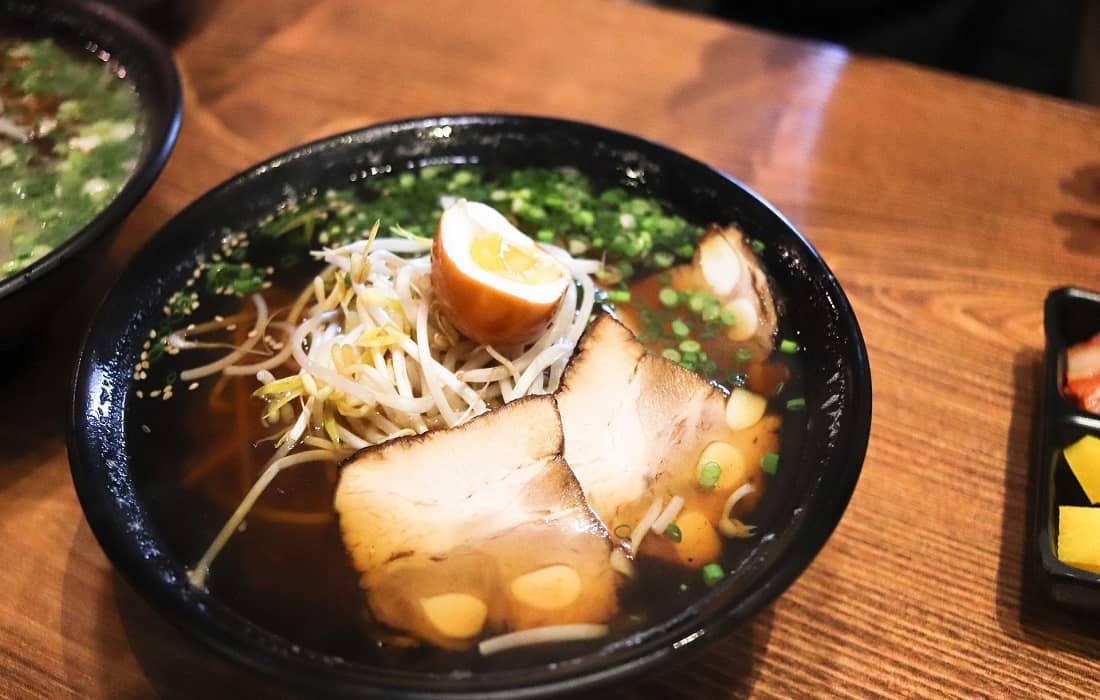 And then there is Mountain Goat Brewery for craft beer enthusiasts. Make note, though, that the place is open on Wednesday and Friday nights only. Finally, she recommends a trek down Sydney Road if you want to gorge on various authentic Lebanese delicacies.
5. Albany, Western Australia
Albany is known as a great wine and food hub. Albany's coastal town in the Great Southern Region is a famous tourist destination thanks to its well-known natural attractions. Attractions such as Blow Holes, Stirling Range, Rock Bridge, and The Gap.
As a passionate foodie, you may be more excited about visiting the weekend Boatshed Markets or Albany Farmers Markets. Here you can check out the incredible variety of local produce that will be on display at both places. There are many celebrated restaurants for food stops. However, we strongly recommend you stop by the Bay Merchants Café. The menu is filled with mouth-watering dishes prepared with fresh local produce, local meat from the area, and freshly caught trout.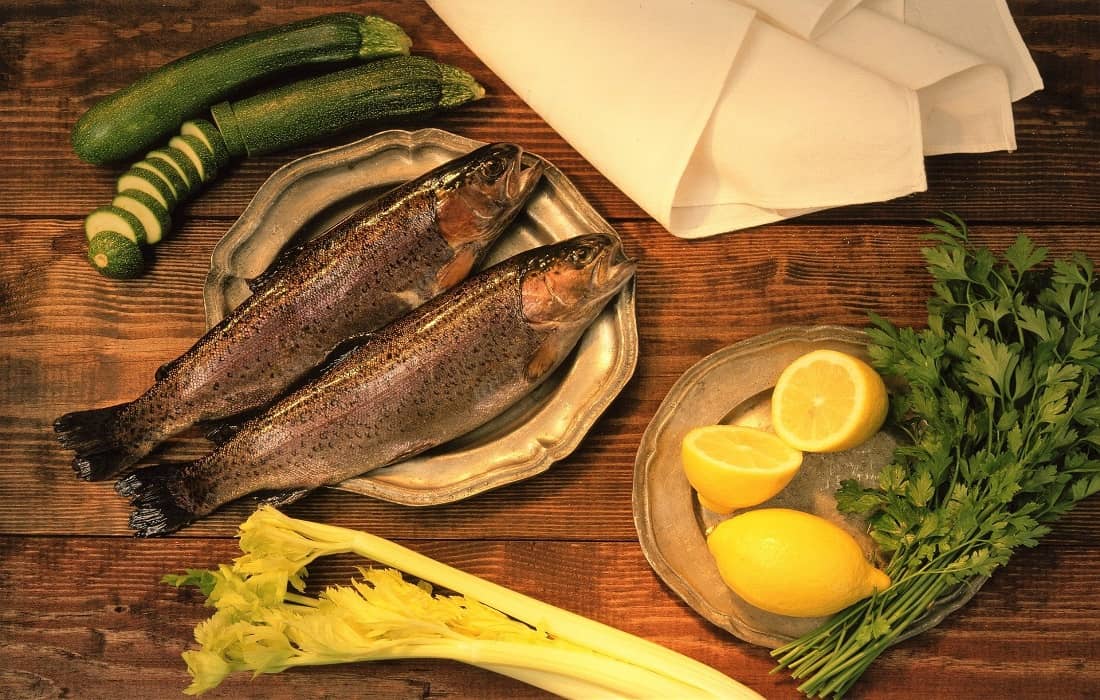 If you have a thing for the wines, make sure to visit at least a couple of boutique wineries from the area. Sample the wines, and you are sure to come back lugging a few bottles to the hotel! Finally, if you've time, go for a scenic drive and visit the surrounding farms, breweries, and wineries around Albany.
For further suggestions regarding Albany, consider visiting Perth Walkabout. A blog run by Nita Teoh. Nita has all the inside scoop for foodies and writes about locations in and around Western Australia.
6. Victorian High Country, Victoria
Victoria is a mecca for wine and food connoisseurs alike. This recommendation comes from food author and educator Stephanie Alexander.
High Country's breathtaking natural beauty is already famous among travelers, but Stephanie educates about the wide varieties of wines that the area produces. You will find intriguing differences – even among the signature bold wines from the Broken River Valley. And even a greater concentration of varieties (among them the famous Sangiovese and Prosecco) up in the King Valley further north.
As for the Australian food, the local produce includes burrata and tomatoes; raw ham, coppa, and salami; glorious olive oil, figs, and olives; locally caught trout…and the list goes on. Stephanie reveals that she always packs some antipasti when she leaves her house in Melbourne. Upon arrival at High Country, Stephanie completes her feast with some of the local produce mentioned above. Her recommendations are Beechworth Honey Discovery for some brilliant coffee and Simones in Bright for a memorable dinner as to significant food destinations.
7. Coal River Valley, Tasmania
The name may not suggest it, but if you can picture a valley almost kaleidoscopic in nature due to its rich variations in colors, you'll not be too far from Coal River Valley. Coal River is only a 15-minute drive away from Hobart! It is an almost unbelievable mix of rural idyll and urban proximity. So much so that it has encouraged a vast number of chefs, distillers, brewers, fromagers, and vignerons to flock to Coal River Valley in the last ten years or so.
The result is another prime destination for foodies and wine connoisseurs. The wine connoisseurs can revel in the vast array of local wines, including the award-winning Domaine A and Pooley Wines. As for gastronomes, they will be equally delighted to sample the offerings from restaurants such as Riverside Estate or Frogmore Creek. For something uniquely local, consider visiting the brie farm Wicked Cheese or Richmond Jam Maker to get a taste of some authentic greengage jam.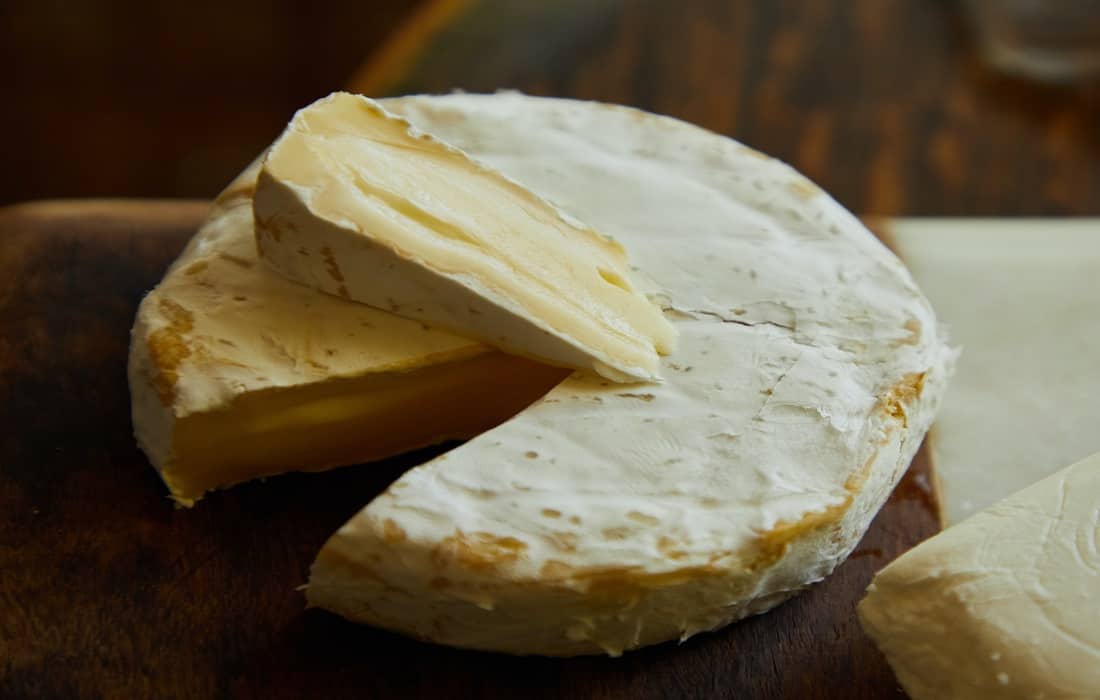 This recommendation comes from Karen and Andrew Strikis, the minds behind the excellent food and travel blog Fork & Foot.
8. Daylesford, Victoria
Here is something different for the last destination on our list. We will take the liberty of assuming you've had enough of wine and food. A special treat is Daylesford. Daylesford is home to some of the country's most fabulous bakeries, and it is home to tons of killer chocolate shops.
Located at the Great Dividing Range foot, this spa town is close enough to Melbourne for a quick weekend getaway for those who live in the city.
But if you love chocolate and freshly baked bread, you won't mind visiting it from further afield. Or, at least, that is what Spice Journey Chef Shane Delia thinks. There are lots of great bakeries around, but Shane suggests a visit to Red Beard Bakery at Trentham, famous, among other things, for their sourdough bread.
About the Author

Rory Boyle has provided luxurious gift hampers to clients from his Australian food business – Hampers With Bite for over ten years. Rory has excellent knowledge of the food & gifting industry and enjoys writing to share his knowledge.
Looking for more posts in Australia? Start here:
We are a participant in the Amazon Services LLC Associates Program, an affiliate advertising program designed to provide a means for us to earn fees by linking to Amazon.com and affiliated sites.
Subscribe to our newsletter and get the best travel tips and inspirational stories delivered monthly. No spam, no sales pitches – TRAVEL!
Brit On The Move™ Travel Resources
Ready to book your next trip? Use these resources that work:
Need more help planning your trip? Check out our Resources Page, highlighting the great companies we trust when traveling.