Detroit Buildings. What comes to mind? Eminem's childhood home, the GM Renaissance Center, The Detroit Tigers Stadium? Perhaps it's all and more. For me, it is the historic and abandoned buildings. The architectural marvels that now lay in ruin, covered in graffiti, a shamble of their original glory.
We spent a long weekend in Detroit to tour the abandoned buildings. As much as we like to explore on our own, I wanted to take a local tour because some of the buildings we wanted to view are in less than desirable locations; secondly, because we are not experienced, urban explorers.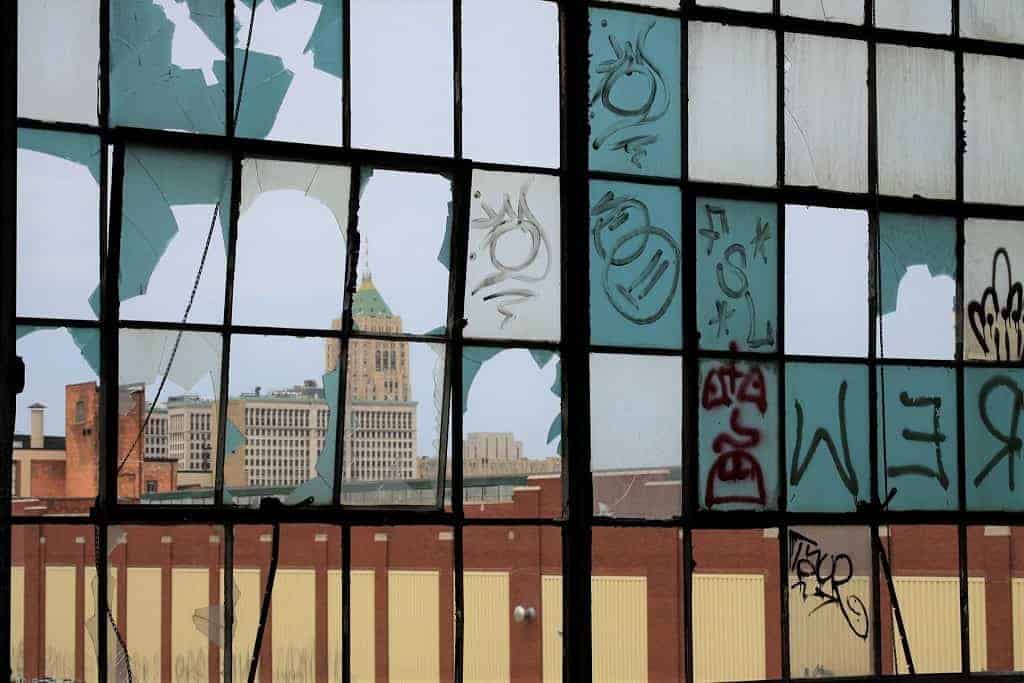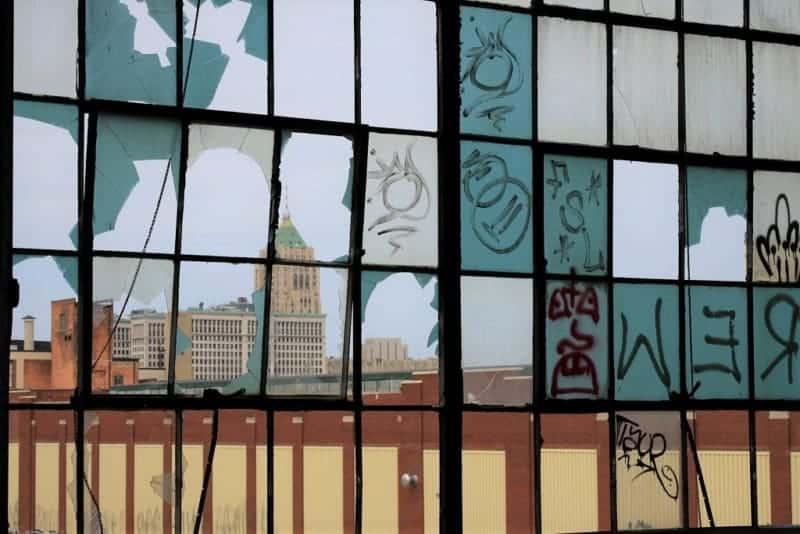 This post may contain affiliate links. Please read our disclosure and privacy policy for more information.
Researching our options, I came across hundreds of photos by Jesse Welter, a local photographer who has a fascination with urbexing and Detroit's architecture. I found Jesse's website Motor City Photo Workshops and realized that he offered tours. I don't think you can do any better than take a trip like this with a local photographer that shares your passion. Four of us did this tour, it cost $75 a person, and it was one of the best seventy-five dollars ever spent.
Sadly, Jesse no longer offers the tour however, I will share alternative options below.
We did this tour before I had a blog. Sharing this experience has been on my to-do list for a while. I was recently re-motivated to write this after reading one of my favorite bloggers' posts: A Work of Street Art: The Best Murals in Nashville. The murals reminded me of Detroit's graffiti, which, while not the same, both urban art forms.
Tour Companies Offering Tours of Detroit Buildings
Where To Stay In Detroit