Liechtenstein's Castles – 10 Plus Reasons Why You Should Visit Them!
Nestled between Switzerland and Austria and situated on the banks of the Rhine. Here's why you should visit Liechtenstein's Castles!
Visiting Liechtenstein was never on our list. I'll be frank – I'd never even heard of it. We stumbled across it while enjoying a day out in Switzerland. Ironically, we accidentally drove back down from the mountains and entered Liechtenstein's capital and financial hub, Vaduz. En route, we saw the first castle.
After some quick research over lunch, we discovered there is quite a bit to see in Liechtenstein, especially if you like medieval castles!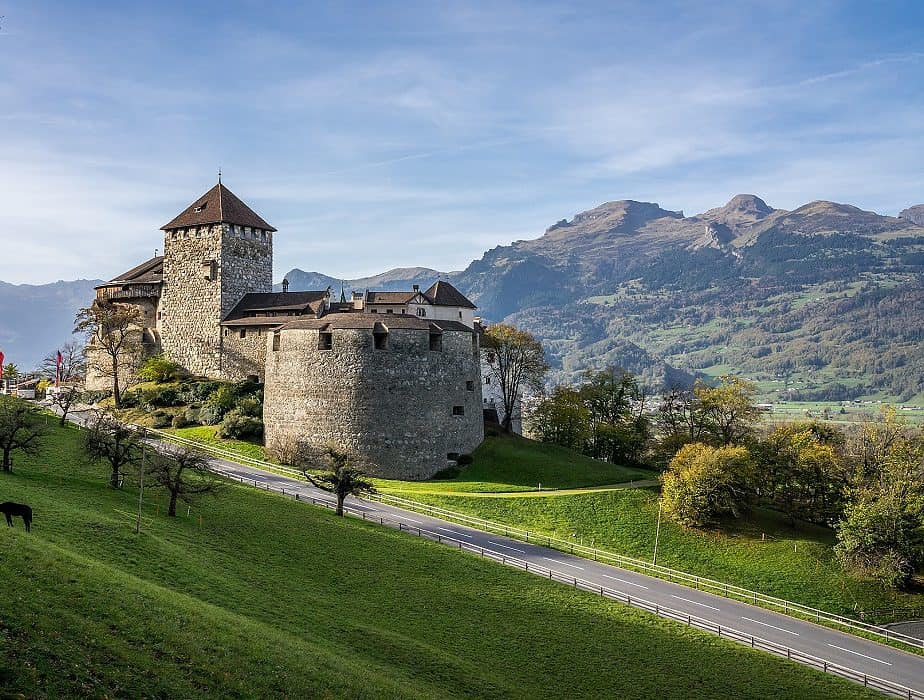 This post may contain affiliate links. Please read our disclosure and privacy policy for more information.
About Licenstein – Is Liechtenstein A Country?
Most likely missed by most or even unheard of by many. Liechtenstein, while small, packs a punch. Liechtenstein is a German-speaking country that is only 15.5 miles long. It is Europe's fourth-smallest country, with an area of 62 square miles. As of 2019, its population is 37,877. The smallest country to border two countries and one of only two that is doubly landlocked. The other is Uzbekistan.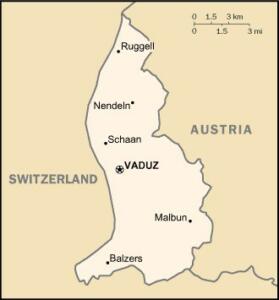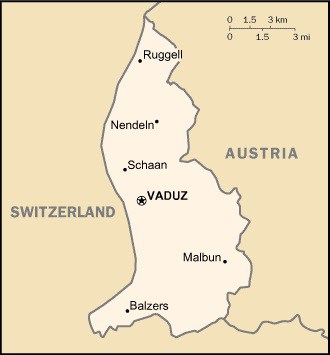 Interesting Facts About Liechtenstein
There are only three sovereign principalities in the world, including Liechtenstein. Andorra and Monaco are the other two. Principles are sovereign states ruled by princes or princesses.
After Nauru, Tuvalu, Palau, and San Marino, Liechtenstein has the fifth-smallest population of independent countries worldwide.
Until 1719, Liechtenstein was the two counties of Vaduz and Schellenberg before it acquired its present name and became an independent principality.
In 1866, Liechtenstein gained complete independence.
Liechtenstein is considered one of the safest countries in the world. The risk of travel security is deemed to be "insignificant."
There are no airports in Liechtenstein. Those traveling from Switzerland or Austria (or driving) must use public transportation to enter Liechtenstein.
A yellow crown at the top left corner of Liechtenstein's flag is horizontally striped blue and red. Red represents the fires in homes in the evening, and blue represents the sky, which means the unity of the people and their prince. Haiti's flag was found to have the same blue and red design as Liechtenstein's during the 1936 Summer Olympics. The following year, Liechtenstein's flag was adorned with a yellow crown to avoid future confusion.
Liechtenstein's Flag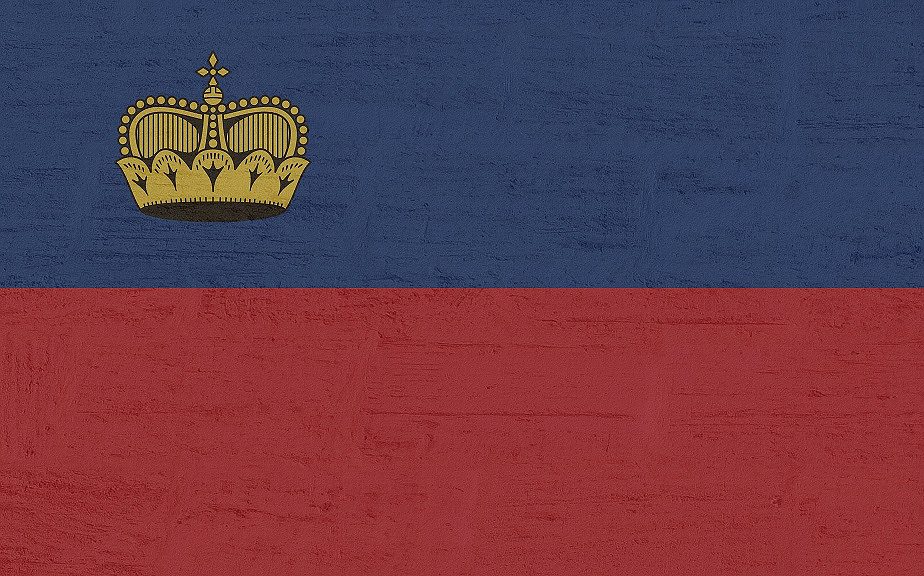 The Princely House of Liechtenstein is said to be worth $5 billion, making it Europe's wealthiest royal family.
Only 21 countries do not have an army, including Liechtenstein. In its place, the National Police is responsible for the safety and security of the building.
In 2019, Liechtenstein received around 98,000 international tourists making it one of the least-visited countries in the world.
There is no doubt that Liechtenstein is one of the most notorious tax havens in the world. In recent years, foreign governments and international organizations have pressed the country to comply with international tax laws and be more transparent to shake off its bad image. Since then, it has been removed from the OECD's list of uncooperative tax havens.
What You Need to Know About Visiting Liechtenstein & Liechtenstein's Castles
You can visit these five castles in one day; however, note that you can not enter or tour Vaduz.
Only three of the five castles are intact; three are ruins.
You DO NOT need an International Driving Permit (IDP) to rent a car and visit Liechtenstein. FYI, many sites will tell you that you do. You do not!
Here are the countries that require Americans to obtain an IDP: Austria, Bosnia-Herzegovina, Croatia, the Czech Republic, Greece, Hungary, Italy, Poland, Romania, Slovenia, Slovakia, and Spain. Oddly, it's unlikely you will be asked to rent a car. I've rented in Spain and Italy and have never been asked.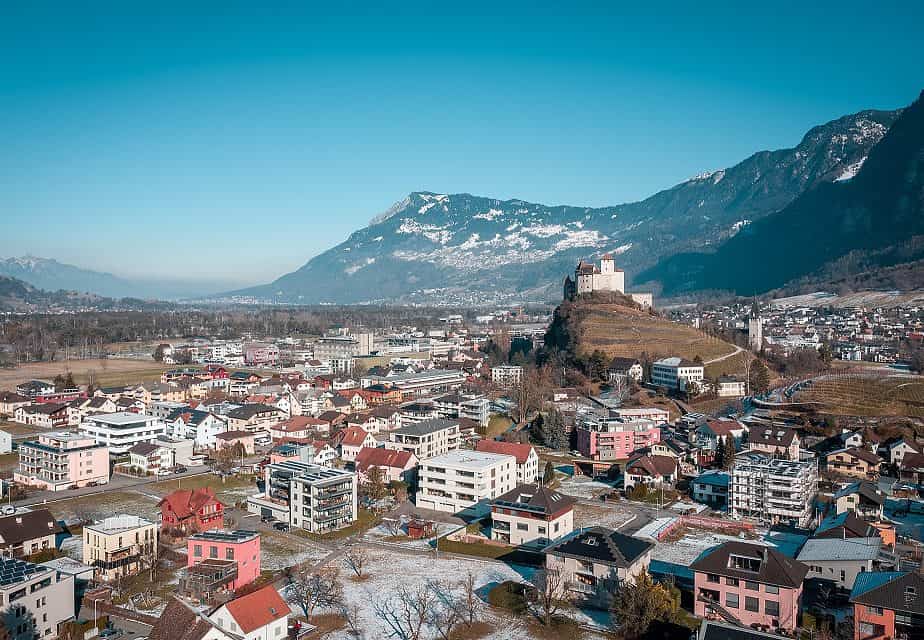 You will cross Bavaria's borders when you visit Liechtenstein, and you need an international driving sticker. It's a tax you pay. It would be best if you got it before you cross the border. You can buy these stickers at gas stations, and you can buy them for a week, a month, and so on. I can't stress to you how important this is. You will get a huge fine if you don't have it displayed. It only costs about six Euros a week.
While a German-speaking country, The Swiss Franc is Liechtenstein's currency, and Euros are not accepted everywhere. To avoid having to deal with changing money, use your credit card.
Other Things To Do In Liechtenstein
Once you've seen all of Liechtenstein's Castles, there's plenty more to see. If you are one of the few that make it to Liechtenstein, you should make the most of it and explore the entire country!
Here are some other tours you can take:
Where To Stay When You Visit Liechtenstein
Liechtenstein's Castles
There are five castles in Liechtenstein, and you can easily visit them all in one day when you visit Liechtenstein.
Gutenberg Castle
Located in Balzers, Gutenberg Castle was once an operational church and a cemetery. Upon the cemetery's close, a church was constructed high on the hill. As the church was erected, the ring wall was added. From there, several additions were added over the years. In 1314, the House of Habsburg claimed ownership of the castle. They used it to guard borders.
During the 15th century, the castle was extensively renovated following the damages caused by the 1499 Swabian War. Then more losses from storms and fires wreaked havoc on the court. 1785 a fire that affected the entire town of Balzers left the court in ruins.
In 1979, the Principality of Liechtenstein purchased the castle for state and museum purposes.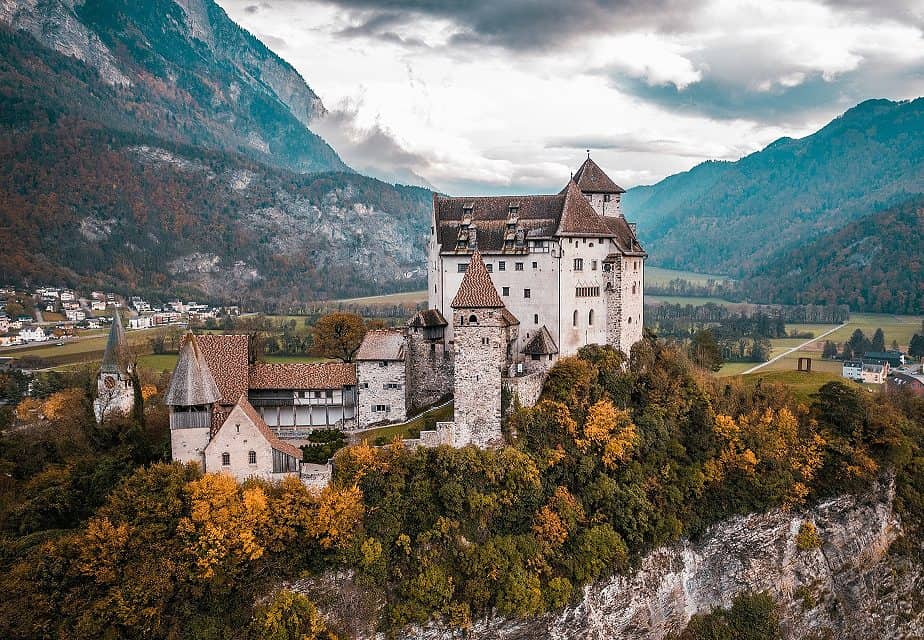 Visiting Gutenberg Castle
The bailey is open to visitors free of charge throughout the whole year. FYI: "bailey" means the outer walls of the castle.
The castle chapel and rose garden are open to visitors free of charge from 10.00 a.m. until 7.00 p.m. between 1 May and 31 October.
Guided tours are available from 1 May until 31 October (by appointment only).
This is the only one of Liechtenstein's Castles that is fully intact, and that can be toured. It's also the most likely one you will run into, even without trying. If you are in the region, it is hard to miss. It is high up on a hill and can be seen for miles.
Schalun Castle
Schalun Castle, also known as Wildschloss or "Castle in the wild," is one of three ruins in Liechtenstein. It is located about half a mile from the center of Vaduz. A 12th-century castle that has succumbed to the elements.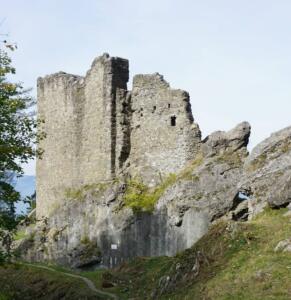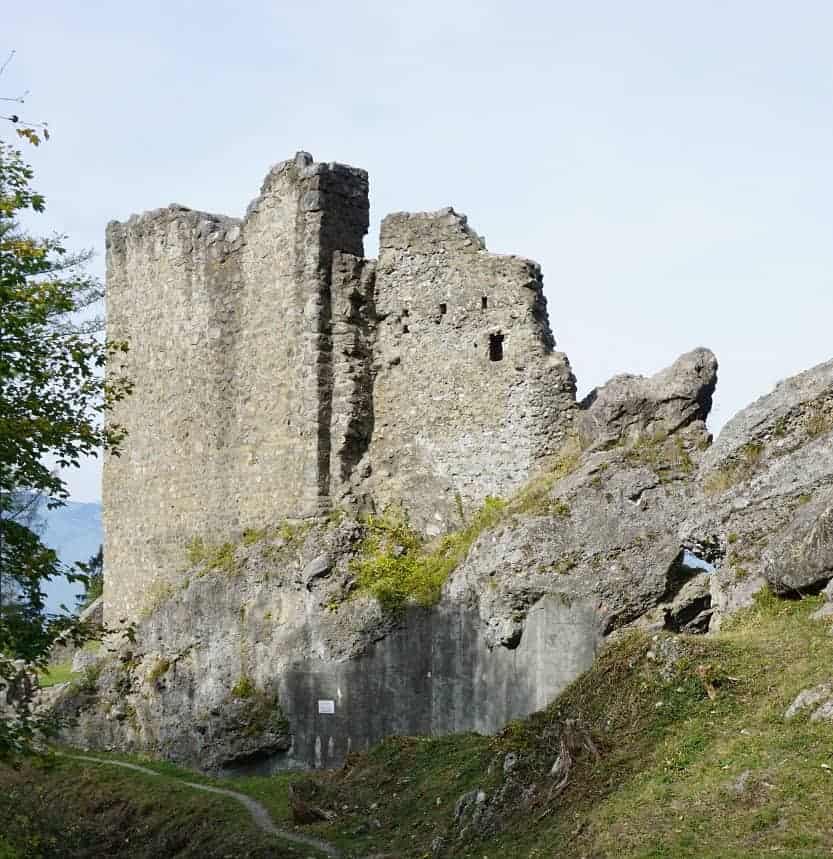 Visiting Schalun Castle
The ruin is open to visitors and is free of charge.
Obere Burg Castle – Upper Schellenberg
There are two upper and lower castles, and these Liechtenstein's Castles are ruined. Both are located a few hundred meters north of the main road between Vorderer Schellenberg and Mittleler Schellenberg.
Ober Burg translated means "upper castle"; however, this one is now a ruin. The largest of the two built in 1200 and inhabited somewhere in the 16th century.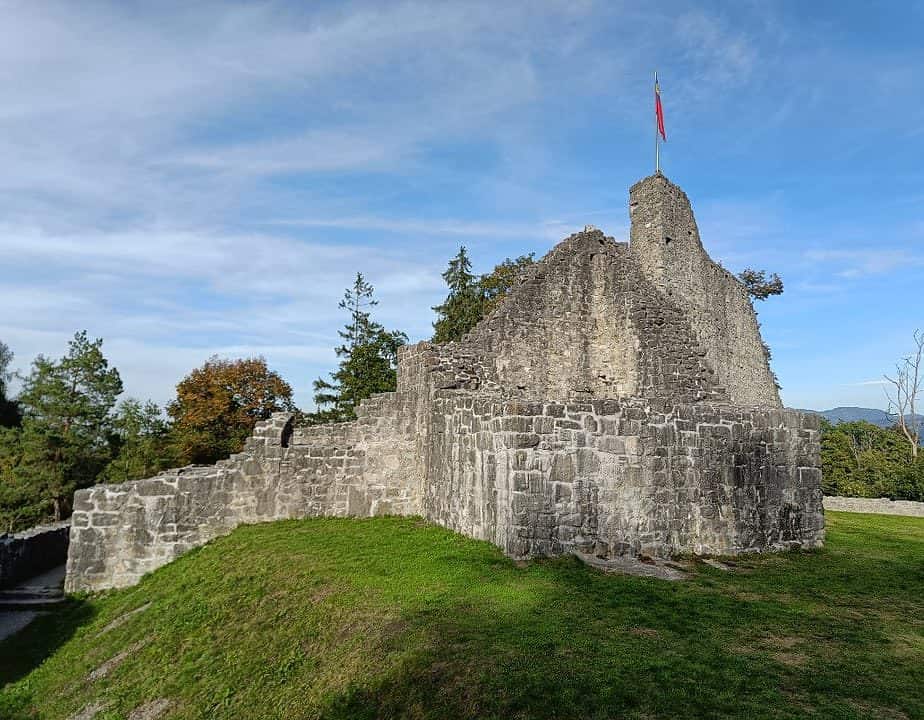 Untere Burg Castle – Lower Schellenberg
Untere Burg translated means "lower castle: Like the upper, the lower is now a ruin. Smaller and newer than Ober Burg, Untere Burg's construction finished around 1250 and became uninhabited during the 16th century like Obere.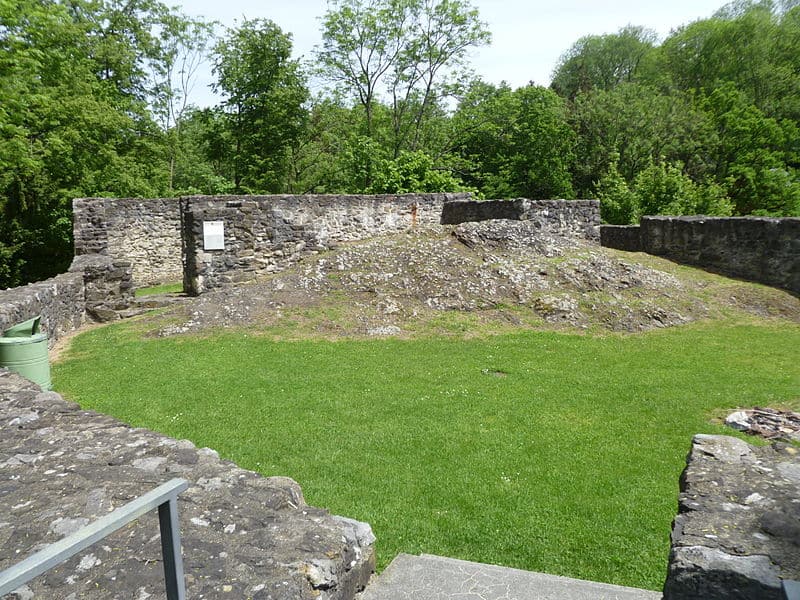 SchuetzeZH On Wikipedia (Creative Commons)
Both ruins are now open to visitors and free of charge.
Vaduz Castle
Perhaps the most famous of Liechtenstein's Castles. Known as "The Princely House of Liechtenstein," Vaduz Castle overlooks Liechtenstein's capital city, Vaduz, named after the castle. Vaduz Castle is a stunning palace and the official residence of the Prince of Liechtenstein. Like all the others, this Liechtenstein castle was built in the 12th century. The Royal family still lives in the castle, so it is not open to the public. You can always make the most of its magnificence from afar. Even if you only lunch in Liechtenstein, you will run into this castle sitting way above the capital.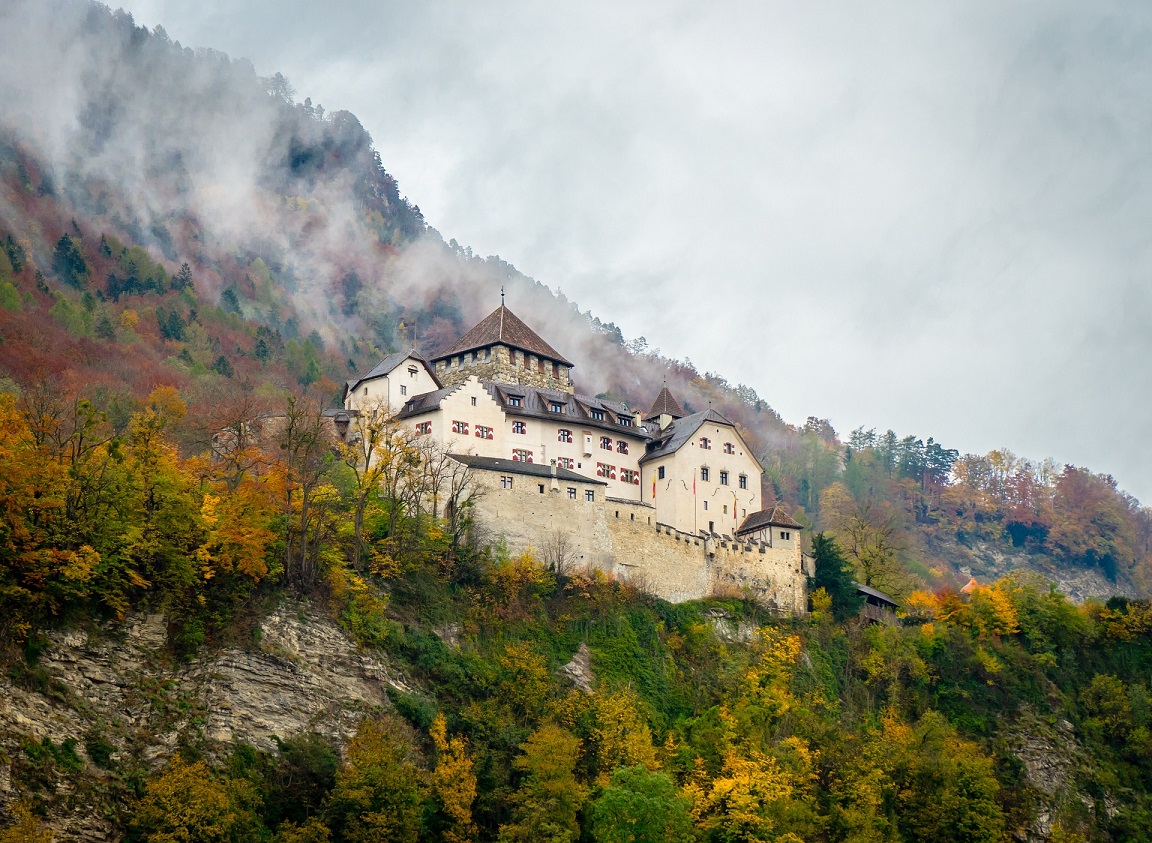 FAQs
Liechtenstein Fan Favorites
Closing Thoughts
As mentioned above, I had never even heard of Liechtenstein before we stumbled across it. I'm glad that we did! Small yet charming and packed with history. Further, I'm surprised that it does not get more mention. Visit Liechtenstein's Castles like we did and take advantage of this small yet charming country!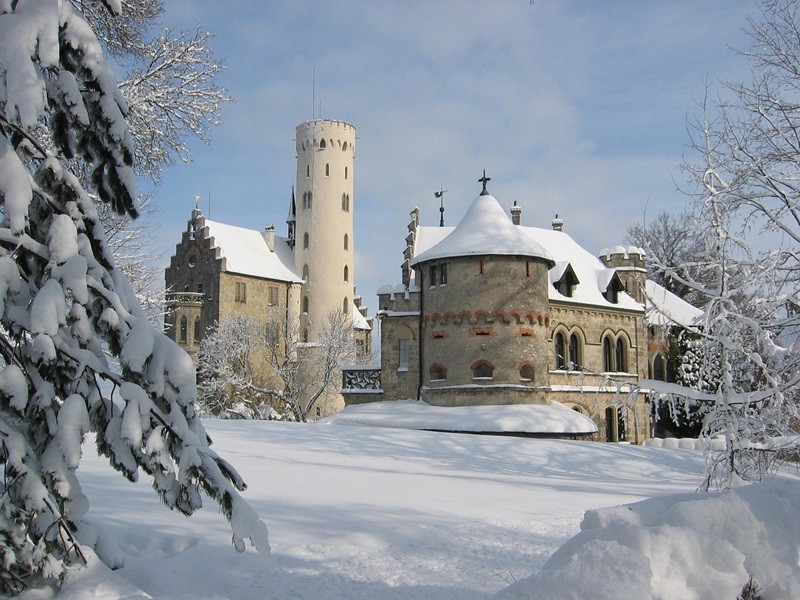 Looking for more castles and ruins? Start here:
We participate in the Amazon Services LLC Associates Program, an affiliate advertising program designed to provide a means for us to earn fees by linking to Amazon.com and affiliated sites.
Subscribe to our newsletter and get the best travel tips and inspirational stories delivered monthly. No spam, no sales pitches – TRAVEL!
Brit On The Move™ Travel Resources
Ready to book your next trip? Use these resources that work:
Need more help planning your trip? Check out our Resources Page, highlighting the great companies we trust when traveling.