Linderhof Palace – King Ludwig's Country Retreat
Sitting in the southeast corner of Bavaria bordering Austria is Linderhof Palace. The lesser know homes of the famous King Ludwig and one often missed by tourists.
Bavaria is the Land of Castles. If you visit Bavaria, Germany, you will see Neuschwanstein Castle – the "Disney Castle" most famous.
King Ludwig died before the completion of Neuschwanstein Castle and never lived in it.
Instead, he spent most of his time at the smaller Linderhof Palace – the only palace he finished.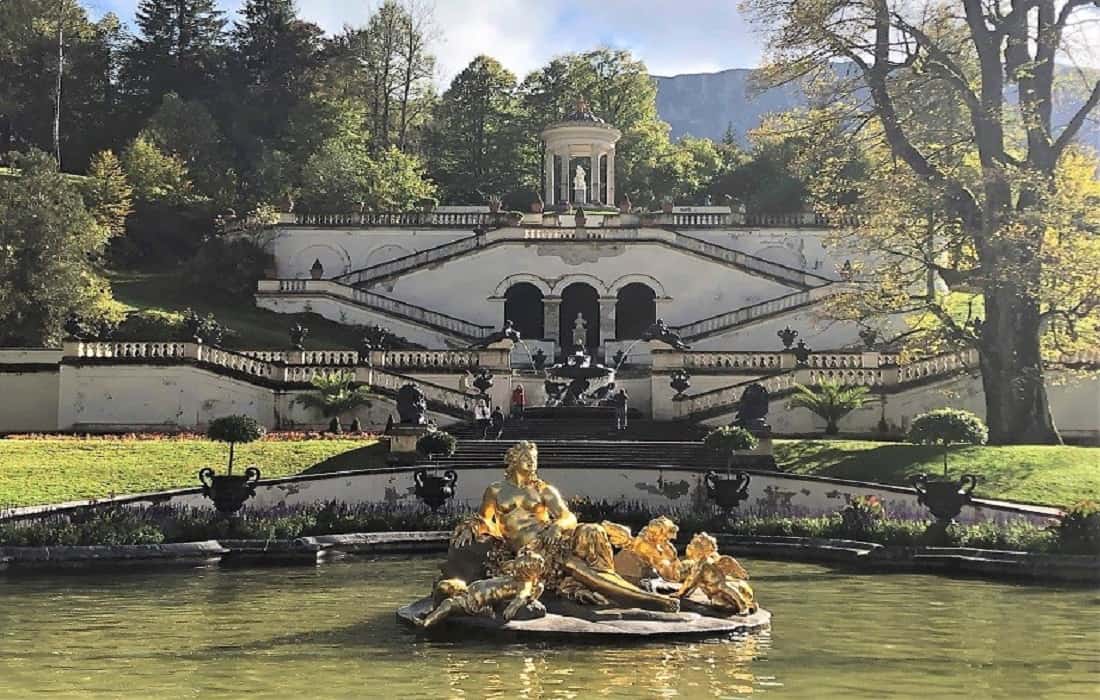 This post may contain affiliate links. Please read our disclosure and privacy policy for more information.
History of Linderhof Palace
Formerly a farm owned by Benedictine Abbey of Ettal. It was then turned into a hunting lodge by Century King Maximilian II – Ludwig's father. His son Ludwig II bought the land surrounding it to build a country retreat.
A shy and misunderstood royal, Ludwig never set out to create a gigantic and elaborate estate. He built Linderhof Palace as a retreat purely for relaxation. And he built Linderhof Palace with his famous palace in mind: Versailles.
Georg Dollmann was the architect, and the palace was finished in 1879; in 1880, the gardens were completed.
The Inside of Linderhof Palace
To view the inside of Linderhof Palace, you must take a guided tour—a common theme for all the castles in Bavaria. Tours are timed and are available in various languages.
You start the tour at the audience hall, where you get your first glimpse of how small this palace is. The audience hall is not impressive; it is small, drab, and almost emotionless.
Linderhof Palace Hallway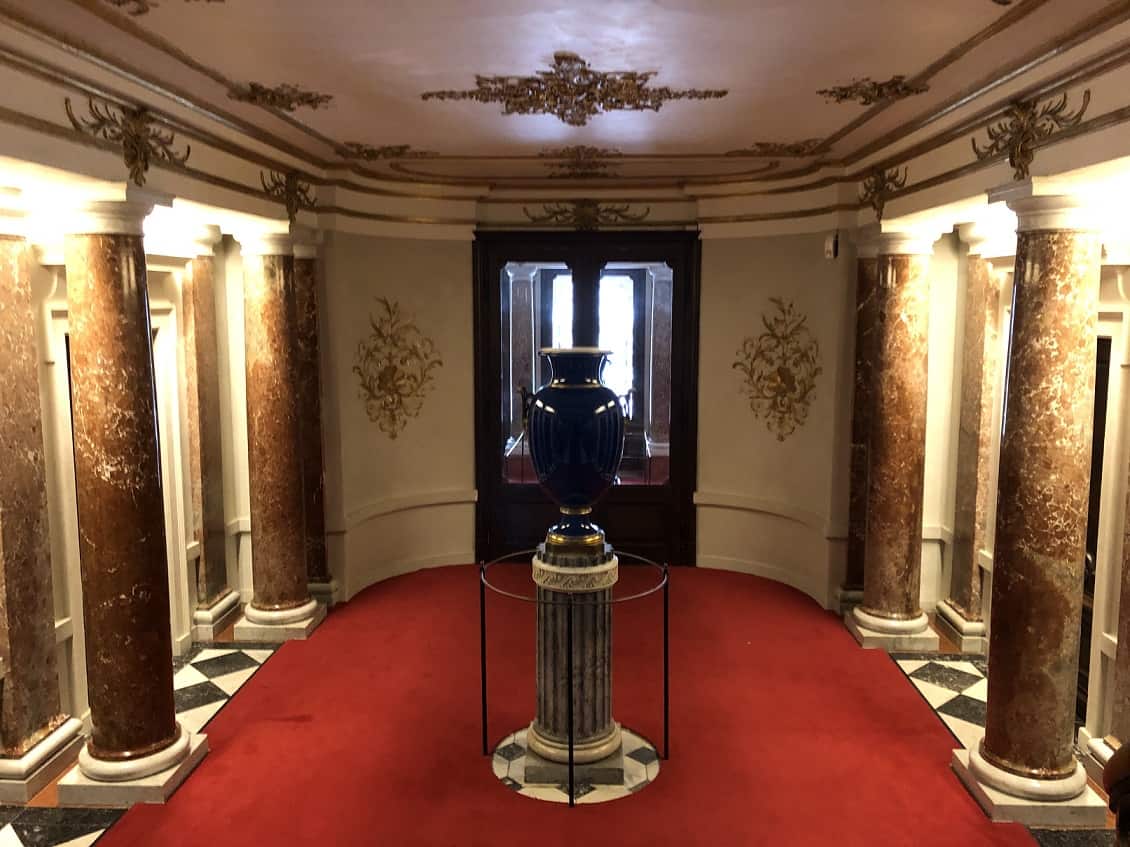 Do not despair; you will see more than enough overdone gilt decorations synonymous with the time as you continue.
You will continue up the main floor from the audience hall, where you will tour the main rooms positioned on a corner of the square-shaped palace.
All the formal rooms are connected to the strangest receiving rooms. Odd because they are tiny and extravagantly decorated in what I can only describe as entirely tasteless. Claustrophobic, and then some.
An overabundance of gold molding, ceiling frescoes, tapestries, and ivory candelabras will make your head spin if your eyes can handle it. Add to this that each room has a striking deep color scheme from peacock blue to emerald green.
I felt physically dizzy leaving the palace tour. It reminded me of the feeling you get after coming off a Waltzer. And all due to the overkill of opulence upon opulence.
There is no single square inch of wall or floor left untouched.
Outside the gardens, I still cannot fathom why the king found the palace's interior relaxing.
The Hall of Mirrors
A copycat of Versailles, the Hall of Mirrors is a room where the king enjoyed lighting thousands of candles at night and admiring the reflections in this mirrored hallway.
It is well known that Ludwig was a night owl. He would stay up all night and sleep all day. The Hall of Mirrors was heaven for the king. Yet, he also used the room as a living room.
Linderhof Palace Gardens
For me, the gardens were by far the highlight of the visit. Unlike the inside, the gardens are tasteful, appealing to the eye, and enchanting.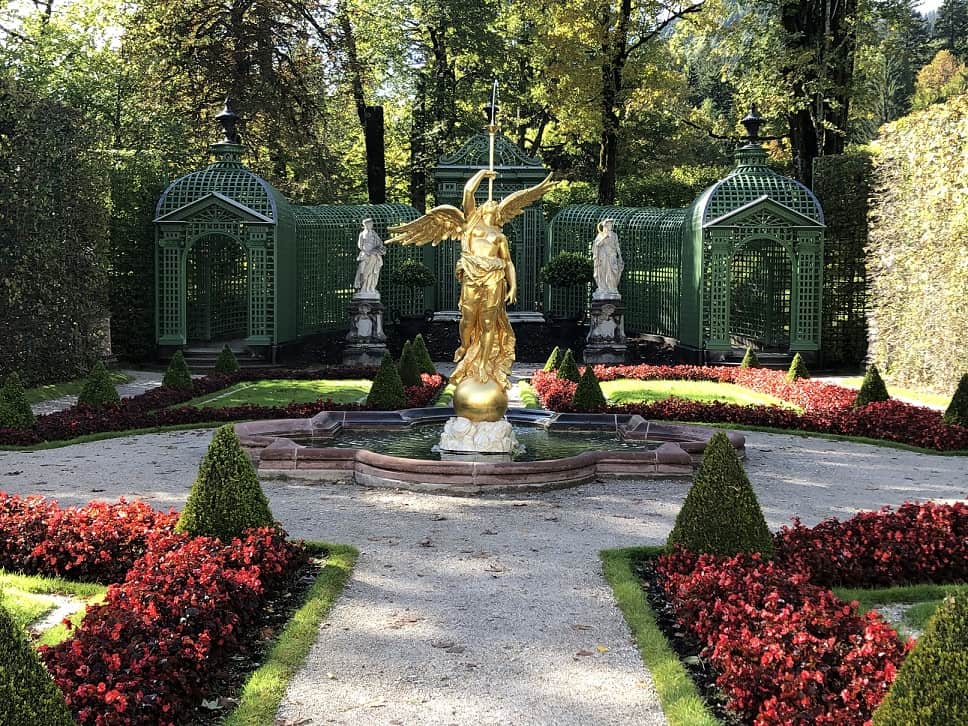 Considered ornamental gardens, the gardens are a mix of various European styles.
The central garden that sits in front of the entrance was my favorite. A large pond with a gold waterfall is the main feature, complimented by a decadent wall of winding stairs leading up to the focal statue.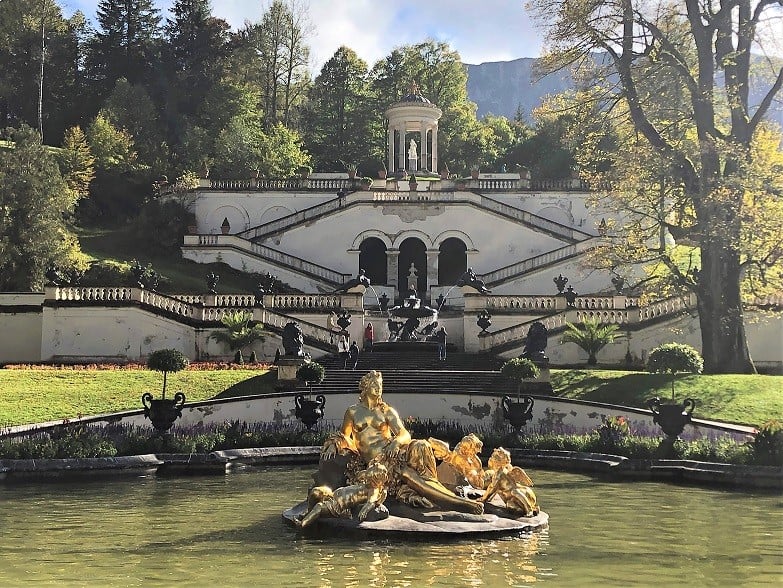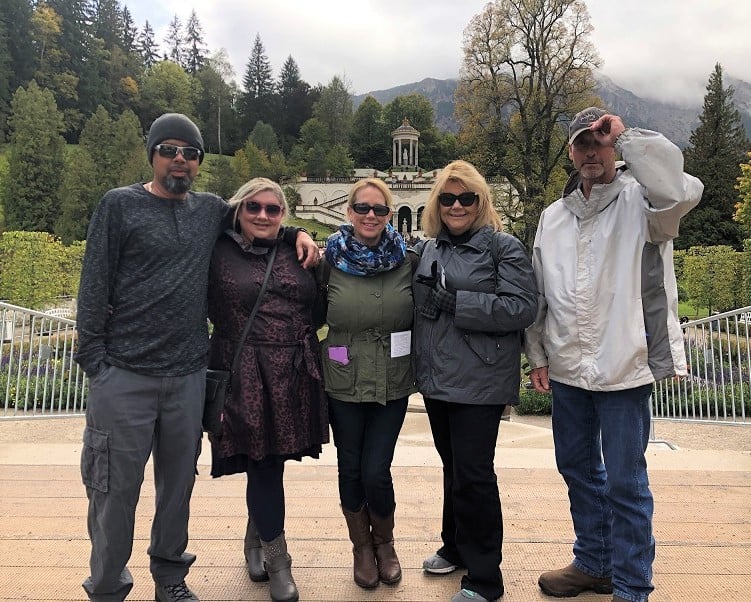 I must imagine this is the real reason that the king chooses to spend most of his time at Linderhof Palace.
Lastly, even though the inside of Linderhof Palace is odd, the outside is a slice of heaven. For this reason alone, it should be on your list!
Moroccan House and Moorish Kiosk
A standalone building on the grounds, The Moorish Kiosk was initially created for the World Exhibition in Paris in 1867.
King Ludwig II purchased it in 1876 and outfitted it with a peacock throne, a marble fountain, and glass chandeliers.
Ludwig liked to drink tea here and had his servants dressed in Oriental costumes to enhance the experience.
The Moroccan House was built in Morocco for the International Exhibition in Vienna in 1873. The king bought it in 1878 and redecorated it into Linderhof Palace.
Linderhof Palace Grotto – Venus's Grotto
Sadly for us, Venus's Grotto was undergoing renovation during our visit.
The opera Tannhauser inspired the grotto. Decorated with a waterfall, changing colors, and dressed in gold, the grotto might be the most elaborate artificial cave ever.
Ludwig's boat is on display inside the grotto, a boat he enjoyed rowing across the grotto.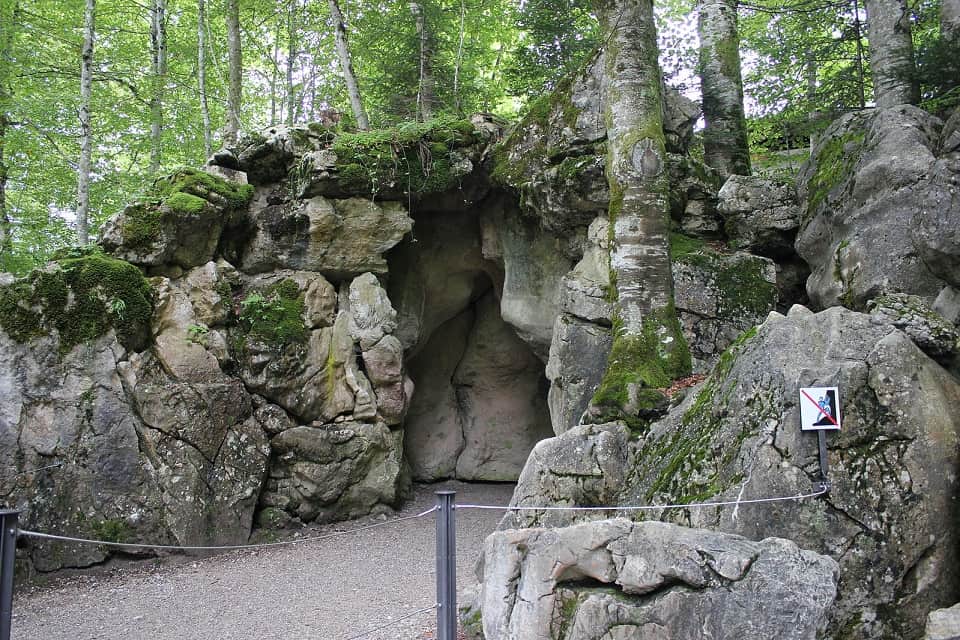 Image Courtesy of Galaxylady1110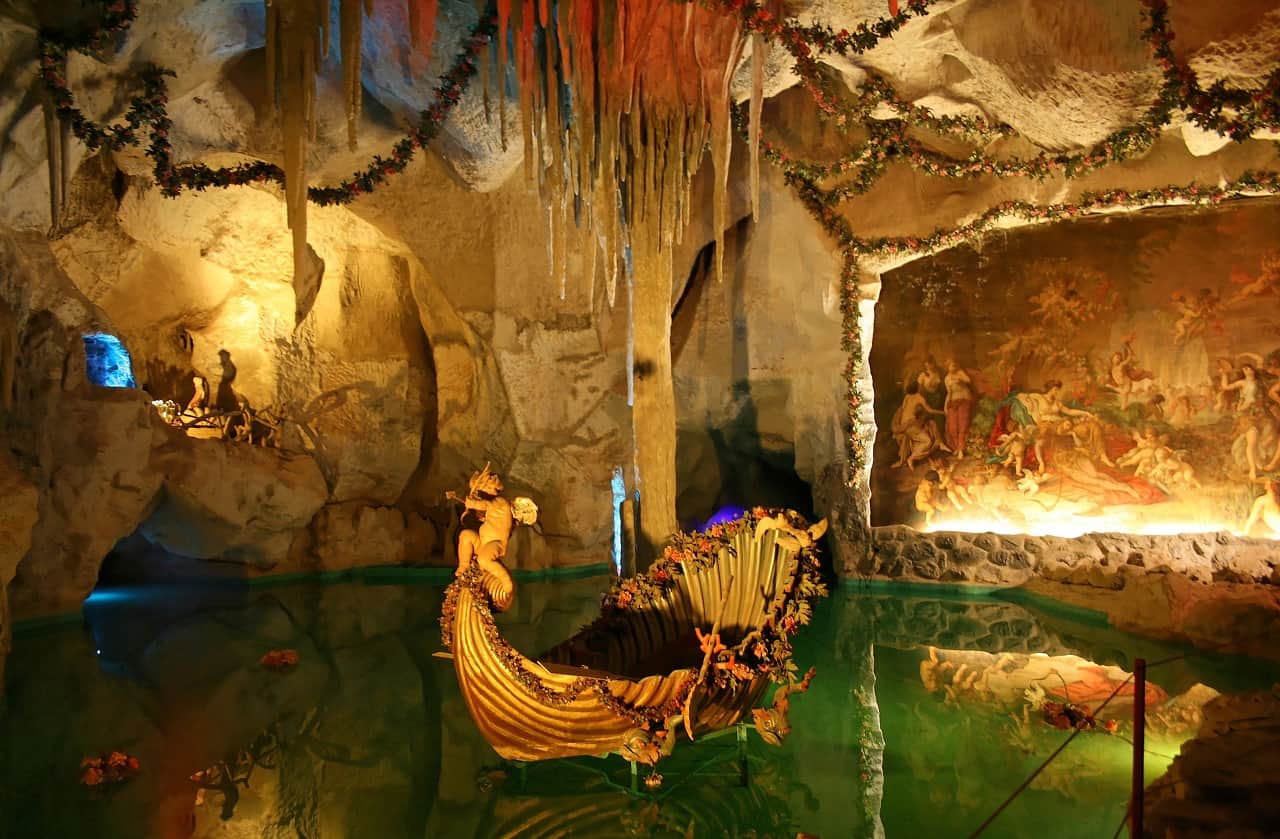 Image Courtesy of Pe-sa
Map of Linderhof Palace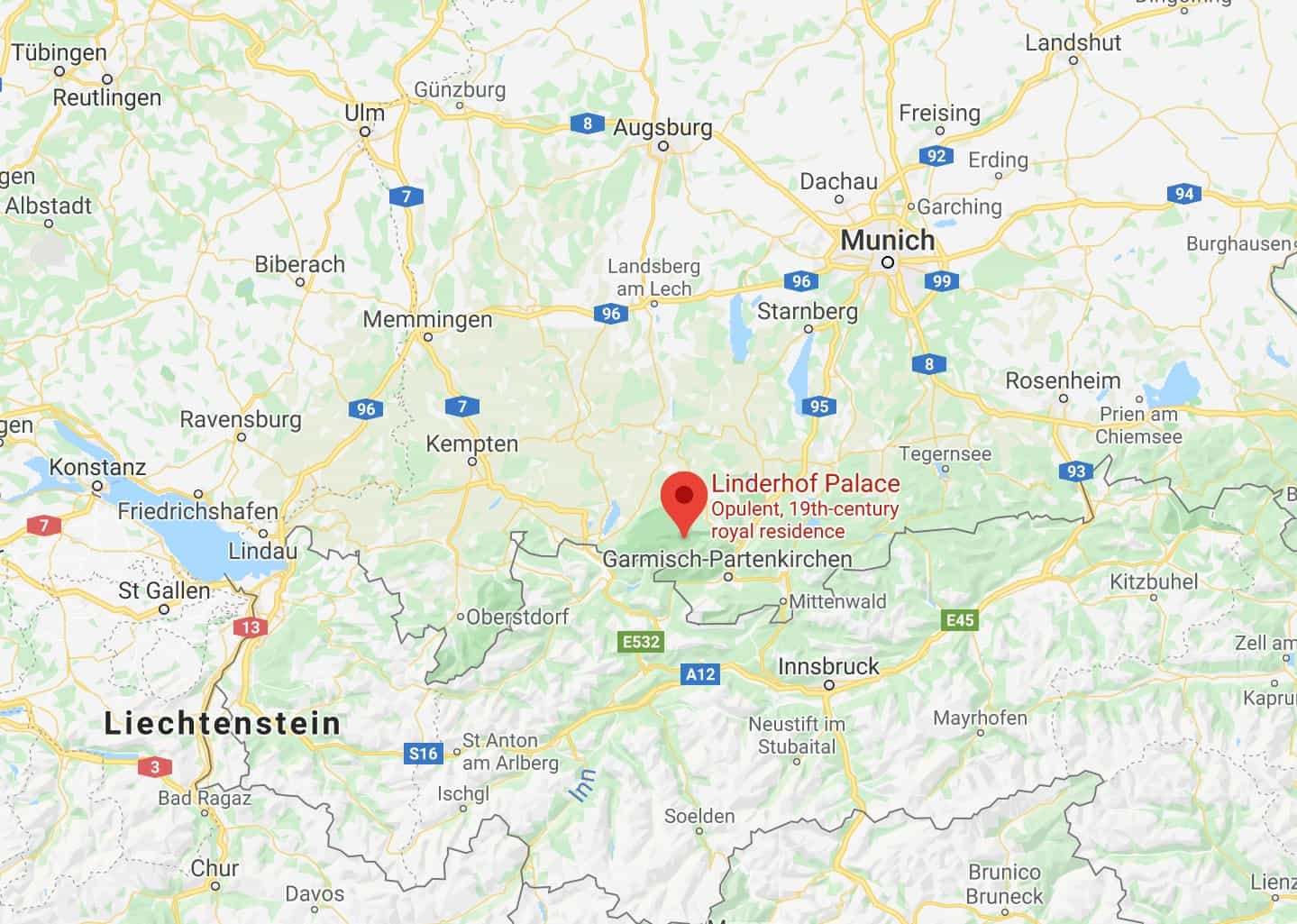 Location of Linderhof Palace
Linderhof Palace is near Ettal Abbey in the village of Ettal.
The address is Linderhof 12, 82488 Ettal, Germany
Essentials You Will Need To Enjoy Linderhof Palace
Millstatt Austria
On route to Linderhof Palace, you will pass through the Austrian town of Millstatt.
You must make a point of stopping here.
I would suggest a lunch stop, but at a minimum, stop and view Lake Millstatt.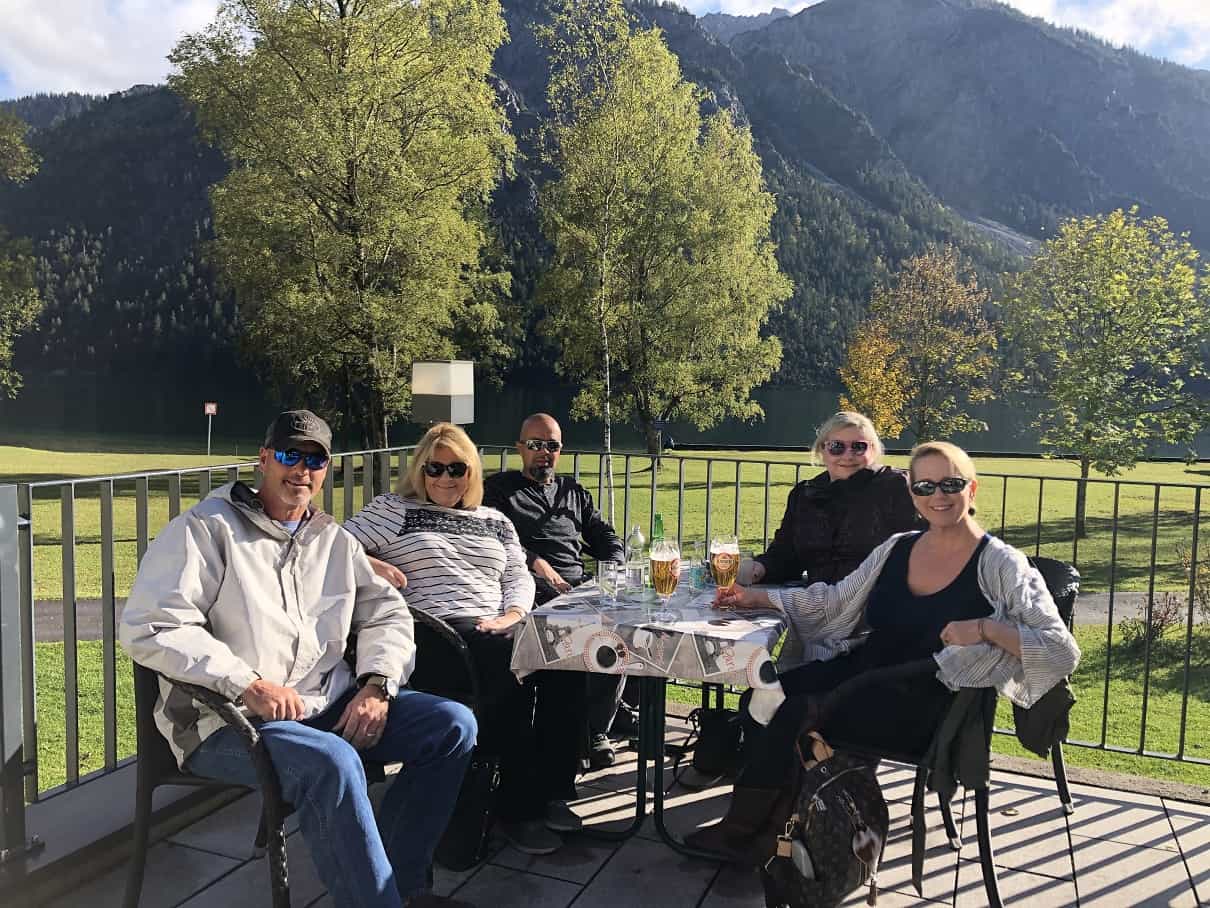 This lake is possibly the cleanest lake I have seen to date. It is crystal clear, bright blue and green, and draped in the mountains.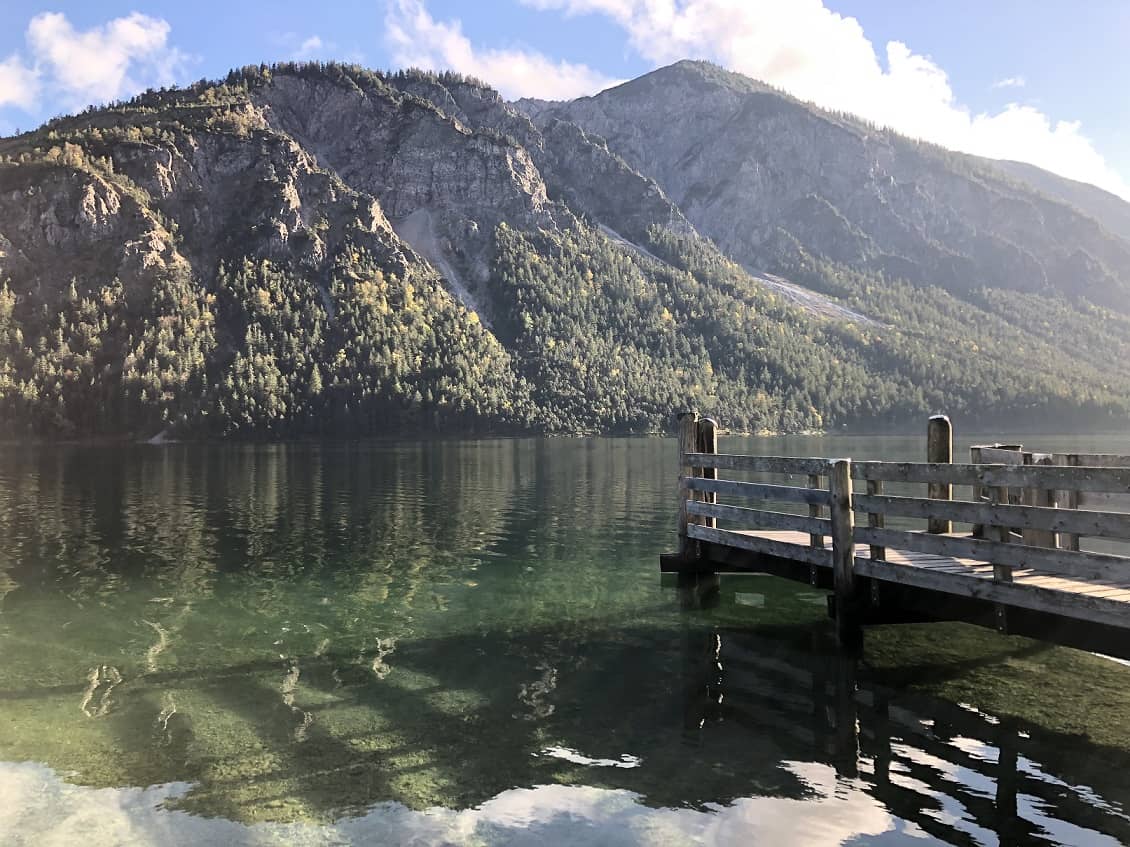 In addition to the lake, the town has several miniature chapels worth exploring.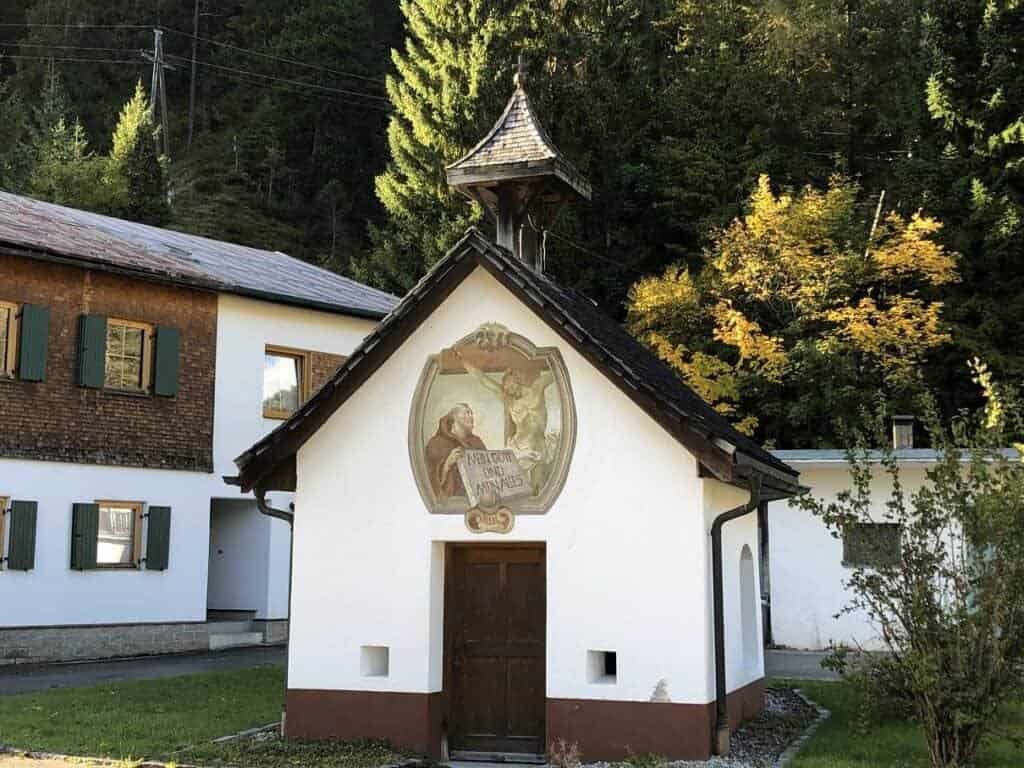 Tickets for Linderhof Palace
You can buy a ticket to Linderhof Palace on the same day. However, I strongly recommend purchasing tickets in advance, just in case. While not as famous as Neuschwanstein Castle or Hohenschwangau Castle, it's better to be safe than sorry.
Tickets Costs:
Palace: 7.50 euros
Children under 18 and students are admitted free of charge.
Opening Hours
The palace and grounds are not open year-round. They are available from April-15 October. And some park buildings (except the Royal Lodge) are closed during winter.
FAQs
Unusual facts about Linderhof Palace
The palace is in the French Rococo style, which was unusual for Bavaria then.
Linderhof Palace has a room that simulates rotation called the "Hall of Mirrors." This is where King Ludwig II's private performances of Wagnerian operas took place.
The palace has an artificial grotto, replicating the famous Venus grotto in Wagner's opera "Tannhäuser." The grotto features a lake, a waterfall, and a swan-shaped boat.
The palace has a mechanical table that can be lowered into the floor and then raised with a new course of food and drink.
The gardens and parkland feature several follies and sculptures, including a replica of the Moroccan Pavilion in the Court of Lions in the Alhambra in Granada, Spain.
The palace is also home to a Moorish Kiosk, which is a small pavilion built in the style of Islamic architecture.
Linderhof Palace was the location of several famous films, including "Ludwig" (1973), which tells the story of King Ludwig II, and "Chitty Chitty Bang Bang" (1968), which features the palace's Venus grotto.
What You Need To Know
Prepare for rain; it is common.
The inside tour takes less than an hour to complete.
Exploring the gardens will take at least an hour, much longer if you see them all.
There is free parking on-site.
Photography and video inside are strictly prohibited.
Closing Thoughts
To understand Ludwig, a visit to his actual home is a must.
Understated and often ignored viewing of the palace is what I would call the trifecta of Ludwig.
While he also built Herrenchiemsee Palace at Chiemsee Lake, Bavaria, he never lived there and did not live to see it completed. If you add Herrenchiemsee Palace to your trip, you will have the super trifecta of Ludwig's creations under your belt.
Looking for more Bavarian Castles? Start here:
We participate in the Amazon Services LLC Associates Program, an affiliate advertising program designed to provide a means for us to earn fees by linking to Amazon.com and affiliated sites.
Subscribe to our newsletter and get the best travel tips and inspirational stories delivered monthly. No spam, no sales pitches – TRAVEL!
Brit On The Move™ Travel Resources
Ready to book your next trip? Use these resources that work:
Need more help planning your trip? Check out our Resources Page, highlighting the great companies we trust when traveling.