Travel to India from the USA is something that many American's fear. Most have heard of Delhi belly, sanitation concerns, pollution, and so on. As an evolving country, India does not have the modern infrastructure we all take for granted. However, India is by far one of my favorite destinations ever – here's why!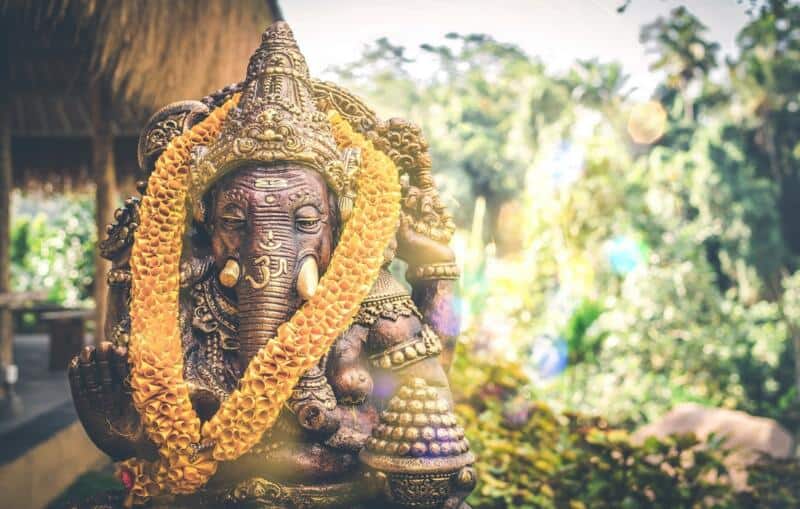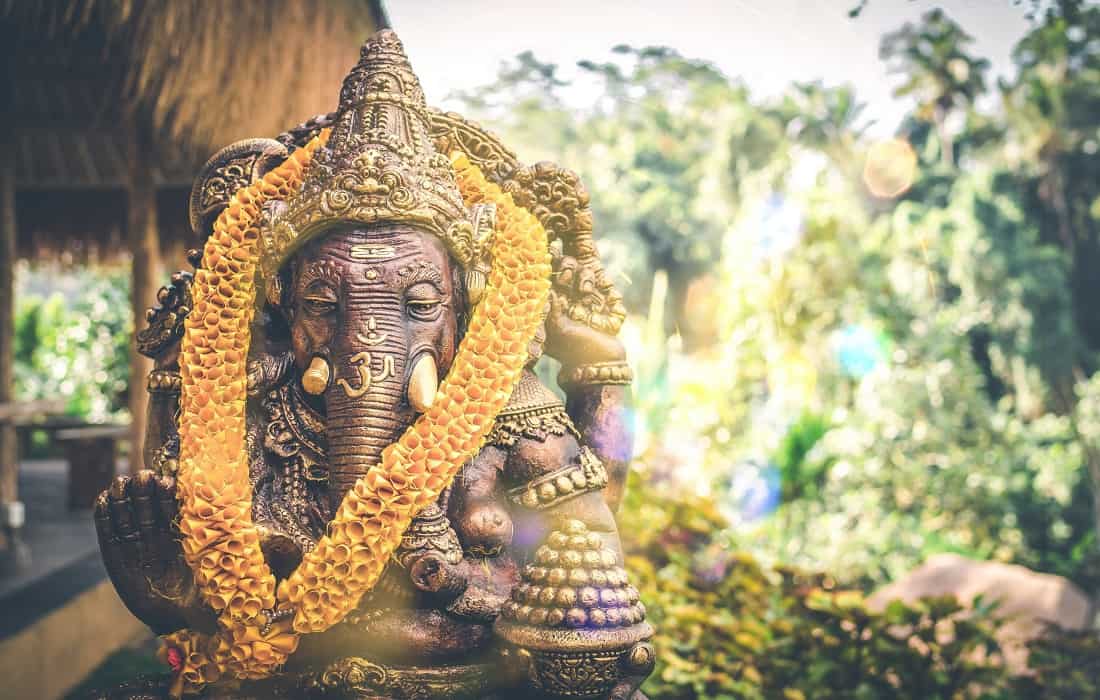 India is a beautiful subcontinent in Asia. This country is blessed with plenty of natural resources such as rivers, mountains, forests, islands, lakes, deserts, beaches, plateaus, etc. Mawsynram in Meghalaya is known for being the world's wettest place, with more than 11,871mm rainfall. This Peninsular country is also the seventh-largest in the world by landmass. It is also the second most populated country in the world, next to China.
Over 17% of the world's entire population are Indians. This country is known for its diversity in religions, languages, culture, and heritage. More than 427 languages have been identified to be spoken by the people in India. India has had an exciting history of its heritage and culture since thousands of years ago. The different civilizations and dynasties have given the gift of immense cultural aspects to this country. Many discoveries were found in this country that gave us a clear picture of human evolution. Many civilizations such as the Indus valley civilization, the Mesopotamian civilization, Aryan civilization, and the Dravidian civilization ruled the different parts of India. In addition to these, The British Empire and the Mughal dynasties had also ruled this country during a specific period. Here are some of the reasons to visit India to learn about its cultural heritage. Read further to know more.
This post may contain affiliate links. Please read our disclosure and privacy policy for more information.
Land of Festivals
We all love festivals. But in India, they incredibly celebrate every festival. The land of colors celebrates more than two thousand festivals every year, such as Diwali, Holi, Pongal, and Onam. Holi is celebrated every year in March to celebrate the arrival of spring. Holi is a colorful festival. People exchange their happiness by throwing colors at each other. Kids spray colored water on their friends using toy guns. Diwali is the festival of lights.
Diwali is celebrated to mark the victory against the evil forces. People burst crackers, light lamps, and burn incense in their houses. Pongal is a traditional festival celebrated by the people in south India. It is celebrated to honor the farmers and the crops that they harvested.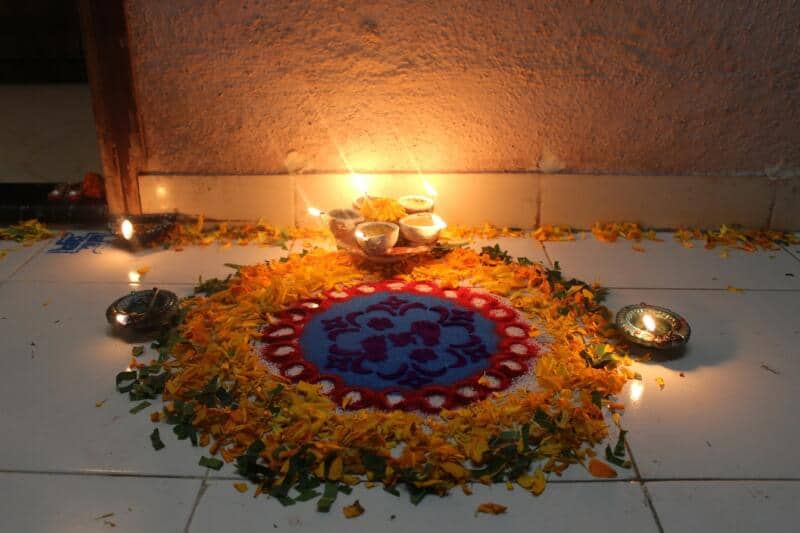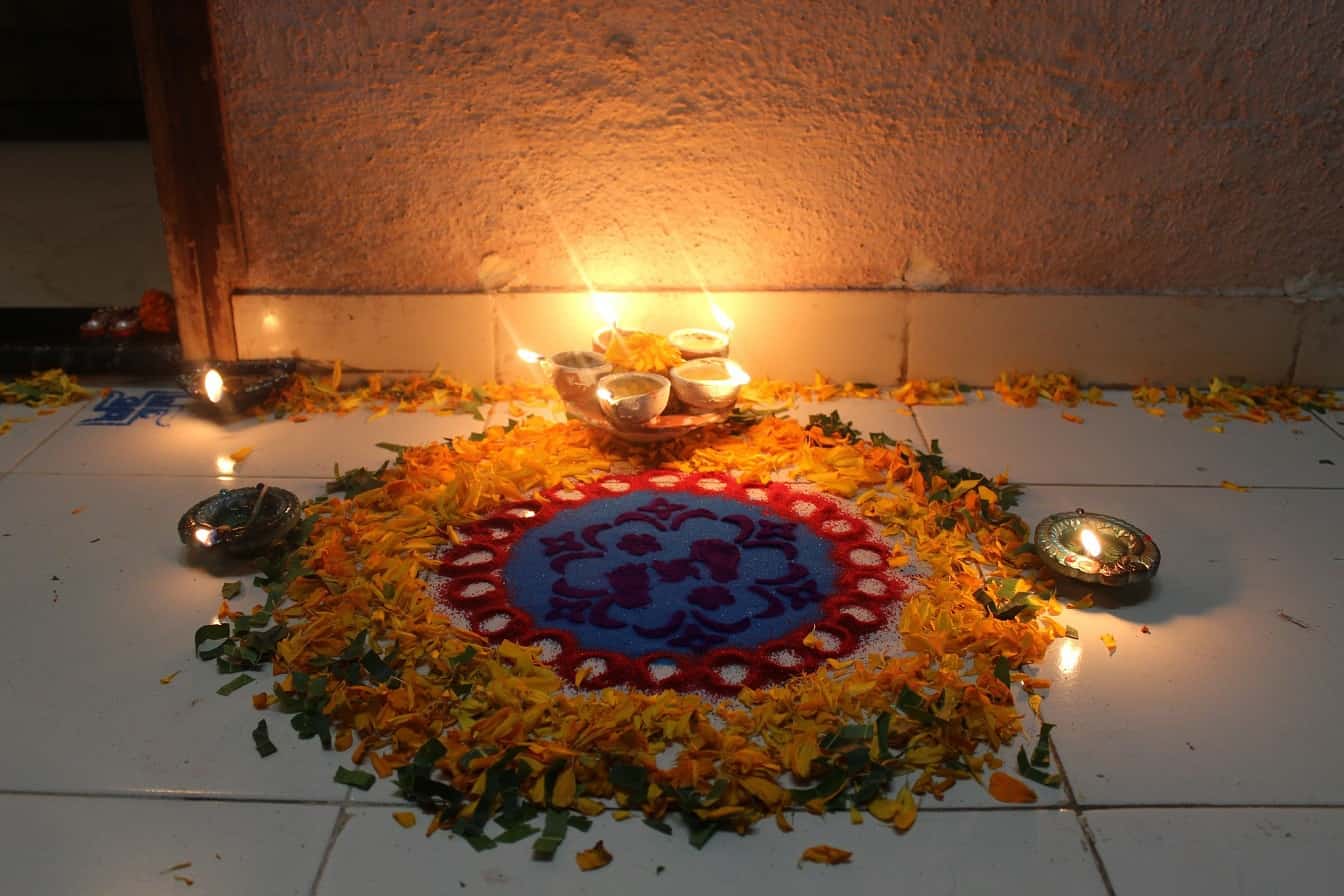 People also worship the cows as God for helping them in doing the farming. Onam is another festival of harvest celebrated by the people in Kerala. During this festival, a lot of colorful art and traditional dances are practiced by the local people. Not only these, but India also celebrates many other festivals such as Christmas, New year, Ramzan, Bakrid, and escape rooms in India. If you can visit this country, don't forget to go there during the festive season!
Taj Mahal
Arguably one of the most popular reasons to travel to India from the USA is the Taj Mahal. The Taj Mahal is one of the world's seven wonders; It was built in 1631 by Shahjahan.
This white wonder is known for its architectural amusements and facts. Shahjahan loved his wife, Mumtaj, so much. But unfortunately, Mumtaj died due to health issues in 1631. Shahjahan became very sad after losing his wife. So he wanted to do something as a mark of his love towards his wife. He decided to build a monument around his wife's burial. In 1631 he started building the great Taj Mahal. It took more than 20 years for him to finish this giant masterpiece. In 1653 this spectacular art piece was finally accomplished. People say the Taj Mahal was multiple times more beautiful than what it looks today. Taj Mahal is mainly praised for its milky white color. And also, the techniques that were used in building this monument are not yet decoded completely. Many experts have tried to rebuild a structure like the Taj Mahal, but they couldn't succeed. This fantastic structure in Agra is a must-visit place for all tourists.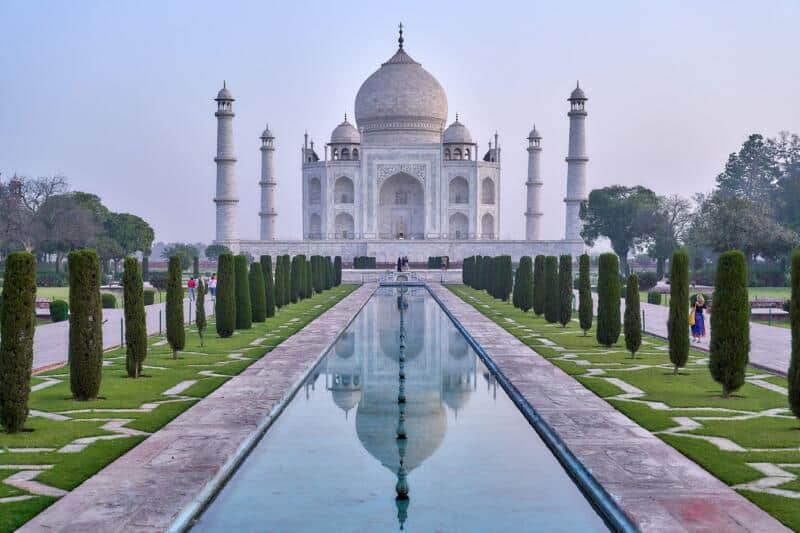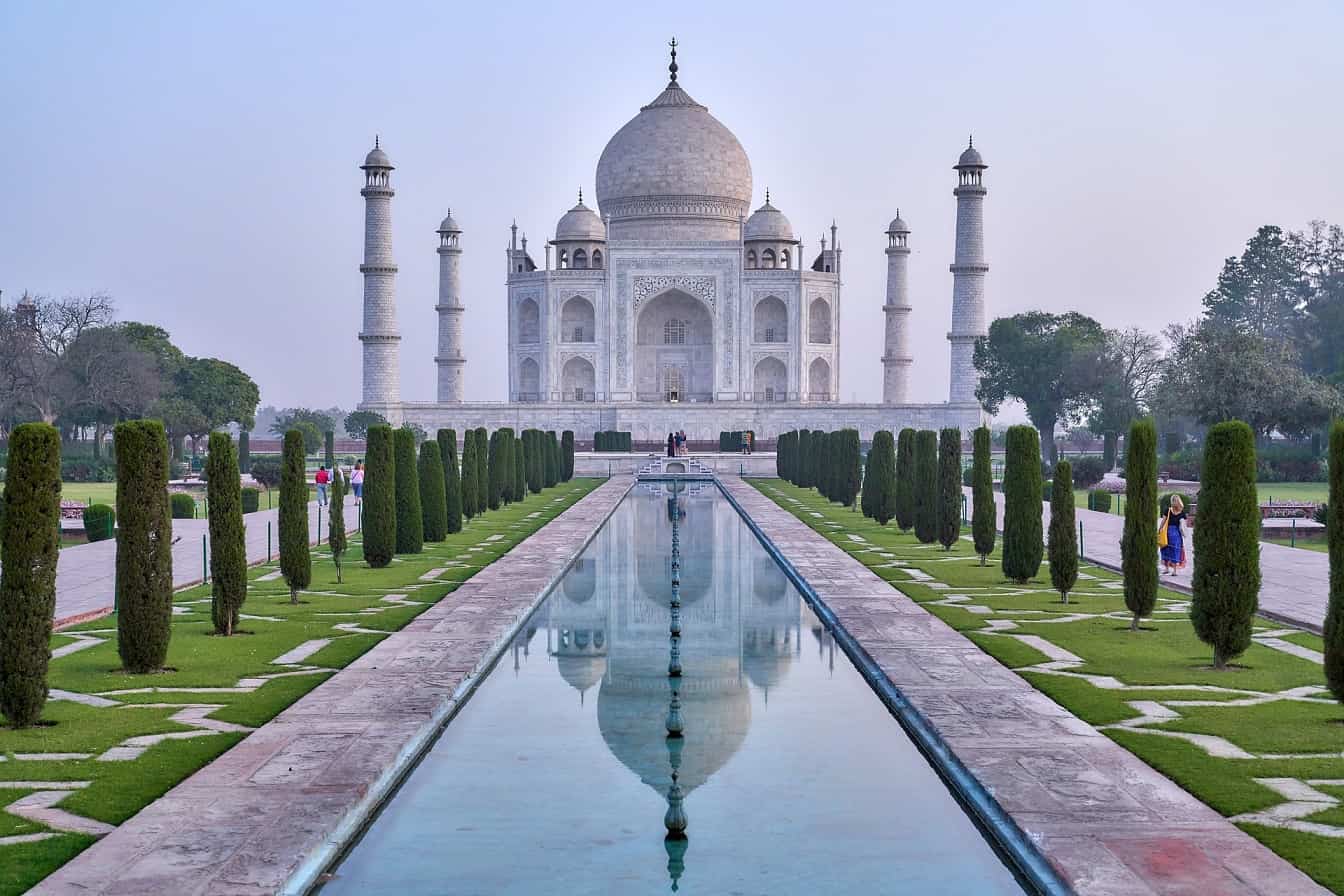 Ajantha and Ellora Caves
Incredibly cut into hillside rock in the center of nowhere are the Ajanta and Ellora caves. It is a spectacular find in India. It helped in knowing more about the ancient civilizations and our ancestors. It is also an important UNESCO World Heritage site. Ellora has over 34 caves carved between the 6th and 11th hundreds of AD. In between the 2nd century BC and 6th century AD, more than 29 caves in Ajantha were carved. The caves at Ajanta are all Buddhist, while the caves at Ellora are a mixture of Buddhist, Hindu, and Jain. Various rulers provided funds for the construction of the caves. The astonishing Kailasa Temple (also called the Kailasha Temple), the 16th cave in Ellora, is unquestionably the most popular attraction. The temple is committed to Lord Shiva and his holy dwelling at Mount Kailasha. Its enormous size includes twice the Parthenon area in Athens and is one plus a half times as high! The giant life-sized elephants stand majestically as a stunning masterpiece.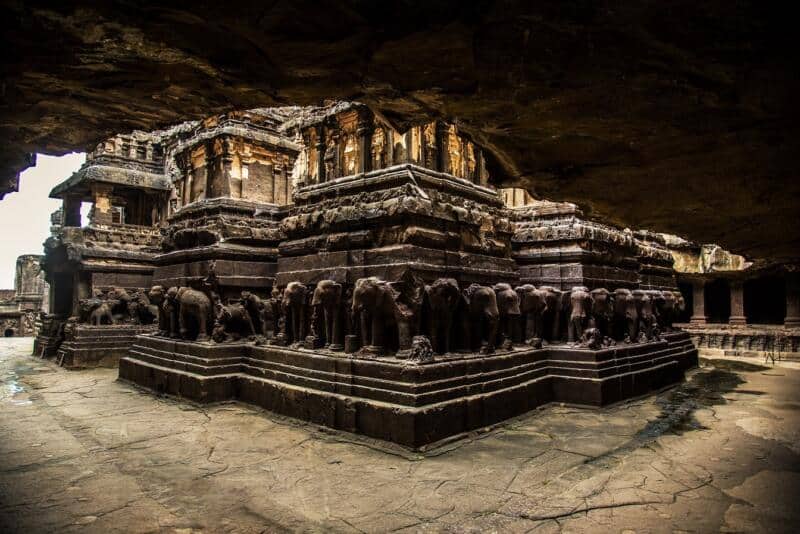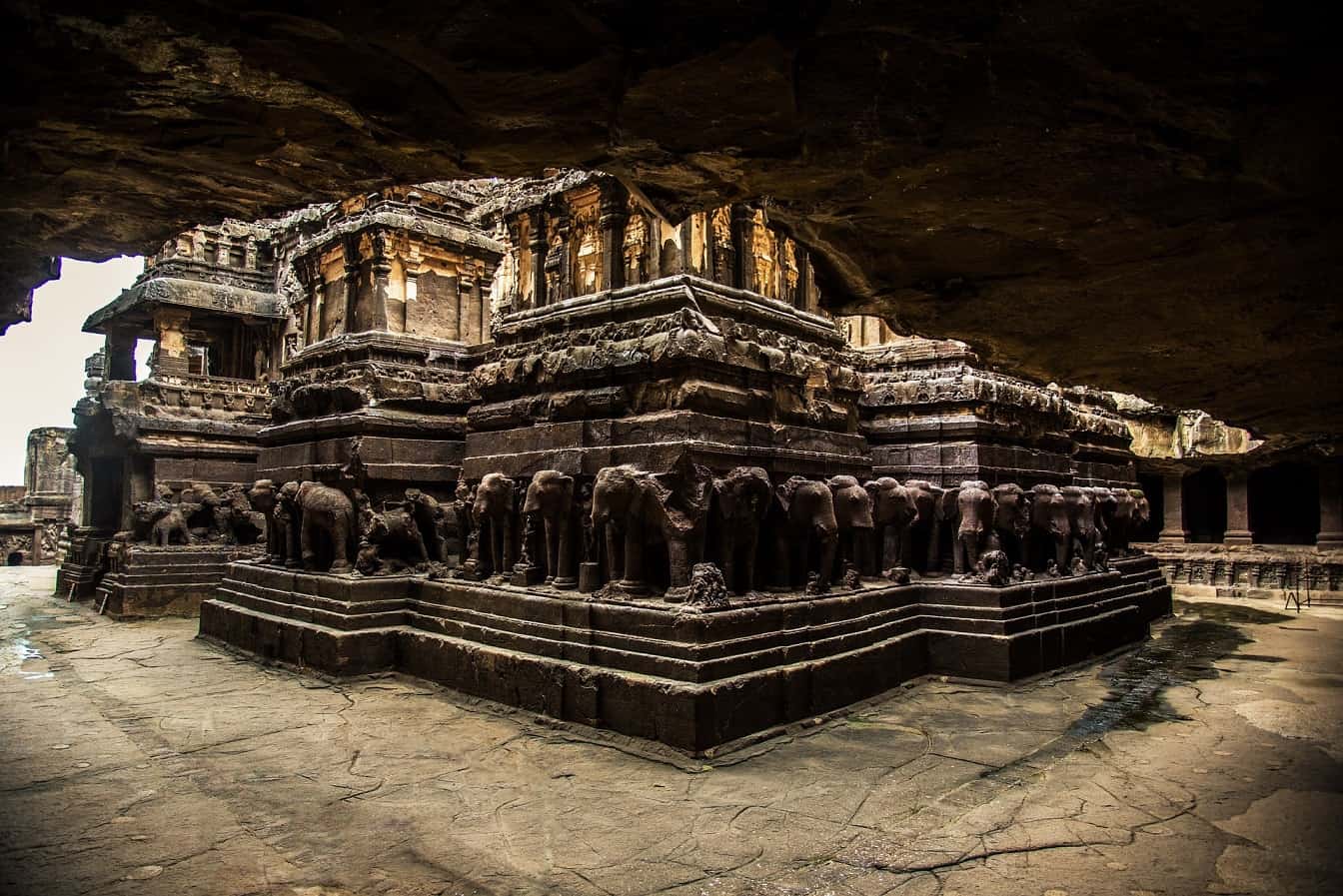 The Brihadeshwara Temple
Brihadeshwara Temple in Thanjavur was built thousands of years ago by Raja Raja Cholan. It determines the cultural heritage of the Cholan Empire. It is also known as the big temple and is a symbol of Tamil architecture. The temple has the world's tallest temple tower. Its top is carved using a single stone weighing 80 tons. It is still wondering how the stone was taken to the top without any technological support. Many experts say that it is still tricky an 80-ton stone with all kinds of technical support even to this day. Another important fact is that you will not be able to find the shadow of the temple. A lot of architectural techniques have been used to build it in such a manner. If you ever get a chance to visit south India, don't miss seeing this shore temple in Thanjavur.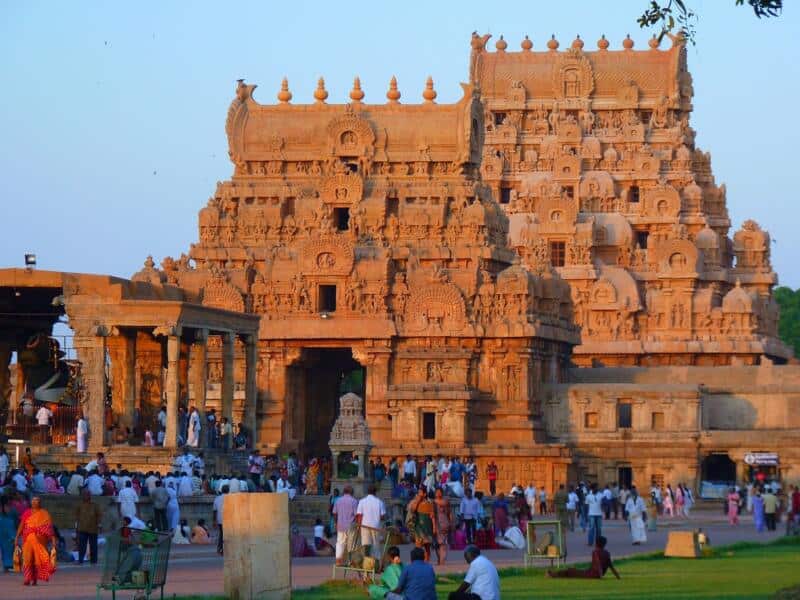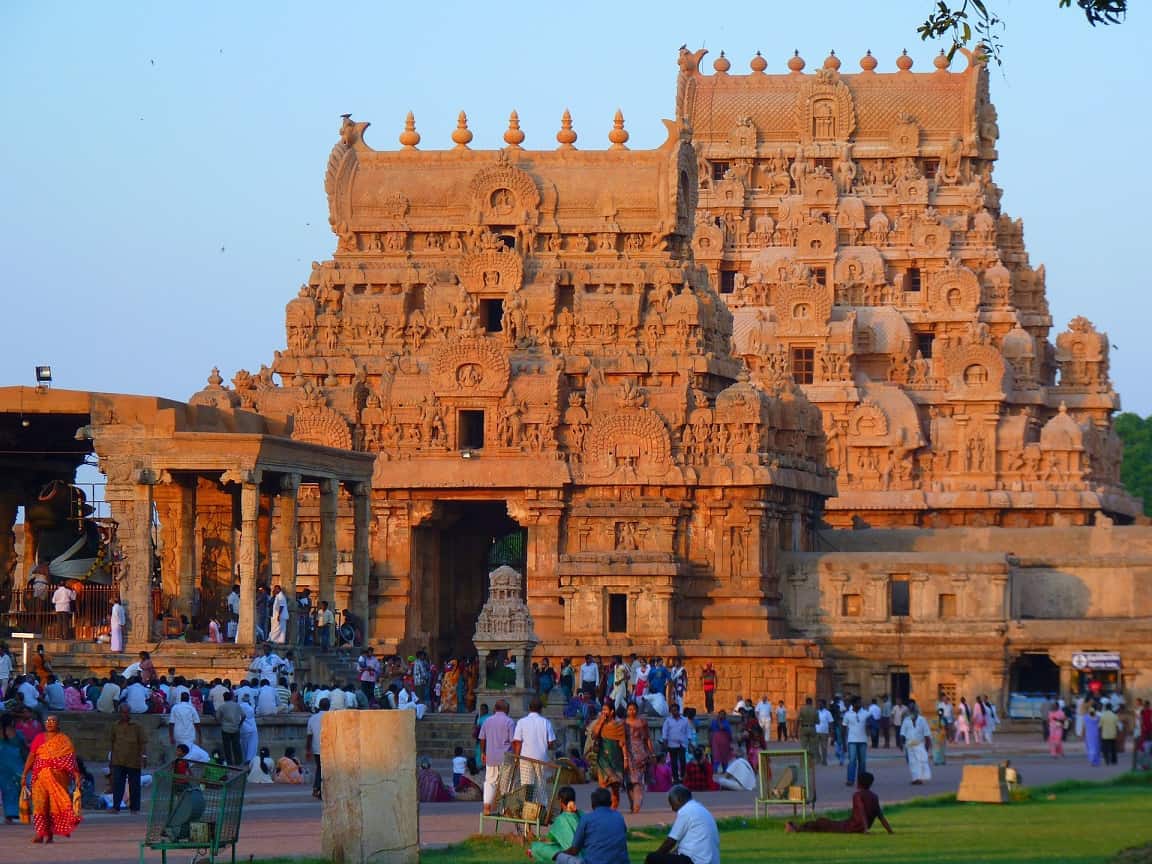 Elephanta Caves
This historical monument was built between the 5th and 8th centuries. The collection of five Hindu and two Buddhist caves is known as the Elephanta caves. This island and its caves received the name 'Elephanta.' The Portuguese invaders named this island after discovering a black stone sculpture. While the caves' creators are unknown, the local people credit various mythical and non-human characters with their creation. It is an excellent resource with enormous cultural and artistic facts. If you ever get an opportunity to visit Maharashtra, visit this place to travel to the olden era.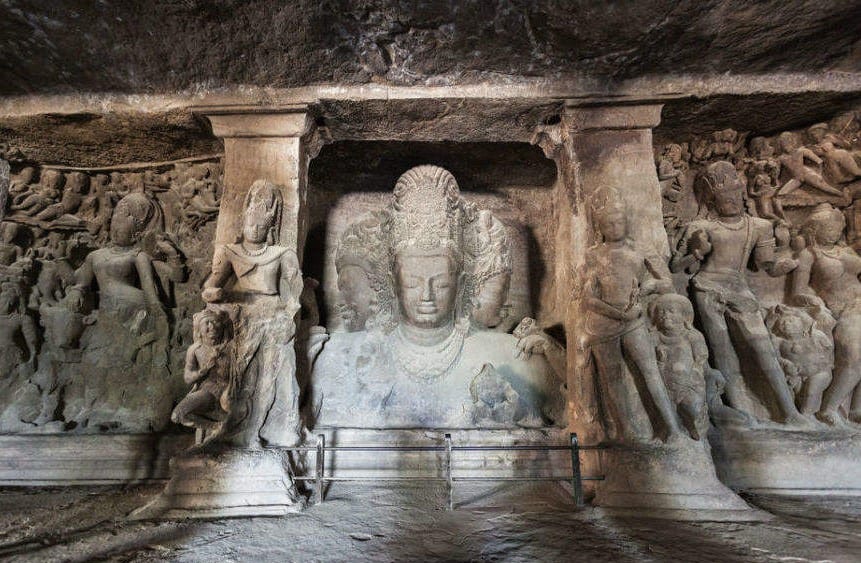 The Churches and Convents of Goa
The Churches and Convents of Goa is a continuing property situated in the Portuguese Indies' ancient capital. These seven monuments exercised prominent significance in the 16th to 18th centuries to advance major art and carving by spreading different art forms such as Manueline, Mannerist, and Baroque and design buildings throughout Asian countries. Catholic missions were established to support the Christian missionaries in India. Many grand and majestic churches, convents, cathedrals, and chapels were built following European religious amenities. These structures are known for their architectural designs and stunning techniques.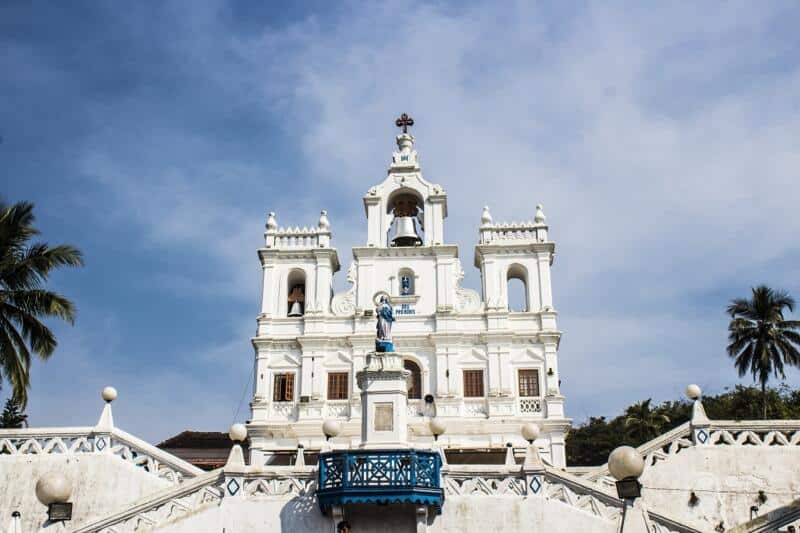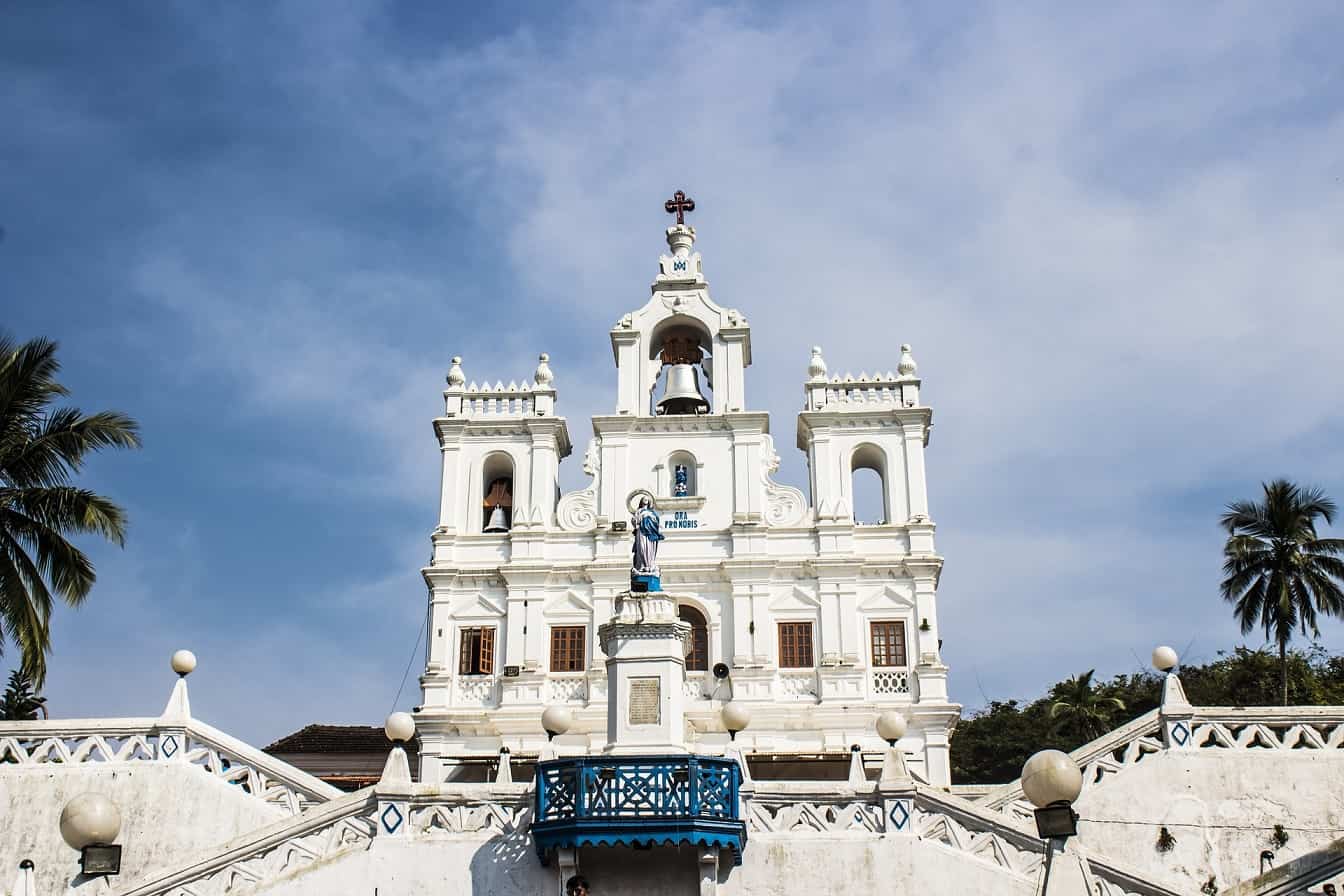 Agra Fort
Agra fort is another important tourist attraction near the gardens of the Taj Mahal. This mighty red sandstone fortress was initially built by Mughal emperor Akbar the Great. It is an excellent piece example of Mughal architecture. It is also one of the UNESCO world heritage sights in India. The fort has four gates. At present, the visitors are allowed only through the Amar Singh Gate. As soon as you enter, the Jehangir Mahl welcomes you with a beautifully carved exterior. Akbar built it as the Women's quarters. He especially made it for his favorite queen Jodha Akbar. Shahjahan built another white structure called the Khaas mahal. Shahjahan died on this monument while gazing at the Taj Mahal. The next is the Sheesh Mahal or the glass palace. It was built using water engineering. Its walls are decorated with mirrors. It is a fantastic specimen for the glass mosaic in India. Near to this is the Mammam-E-Shahi or the Shah Burj, used as the summer resort. It is an excellent place to learn a lot more about ancient architecture and construction.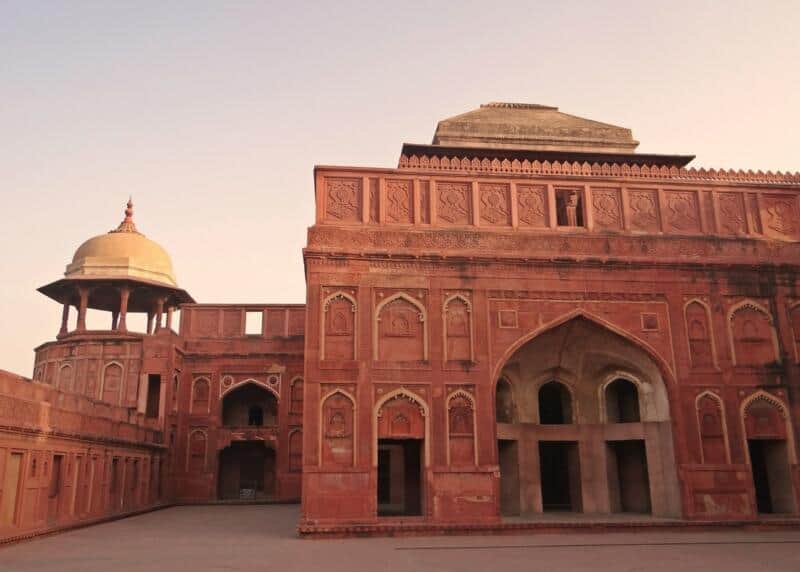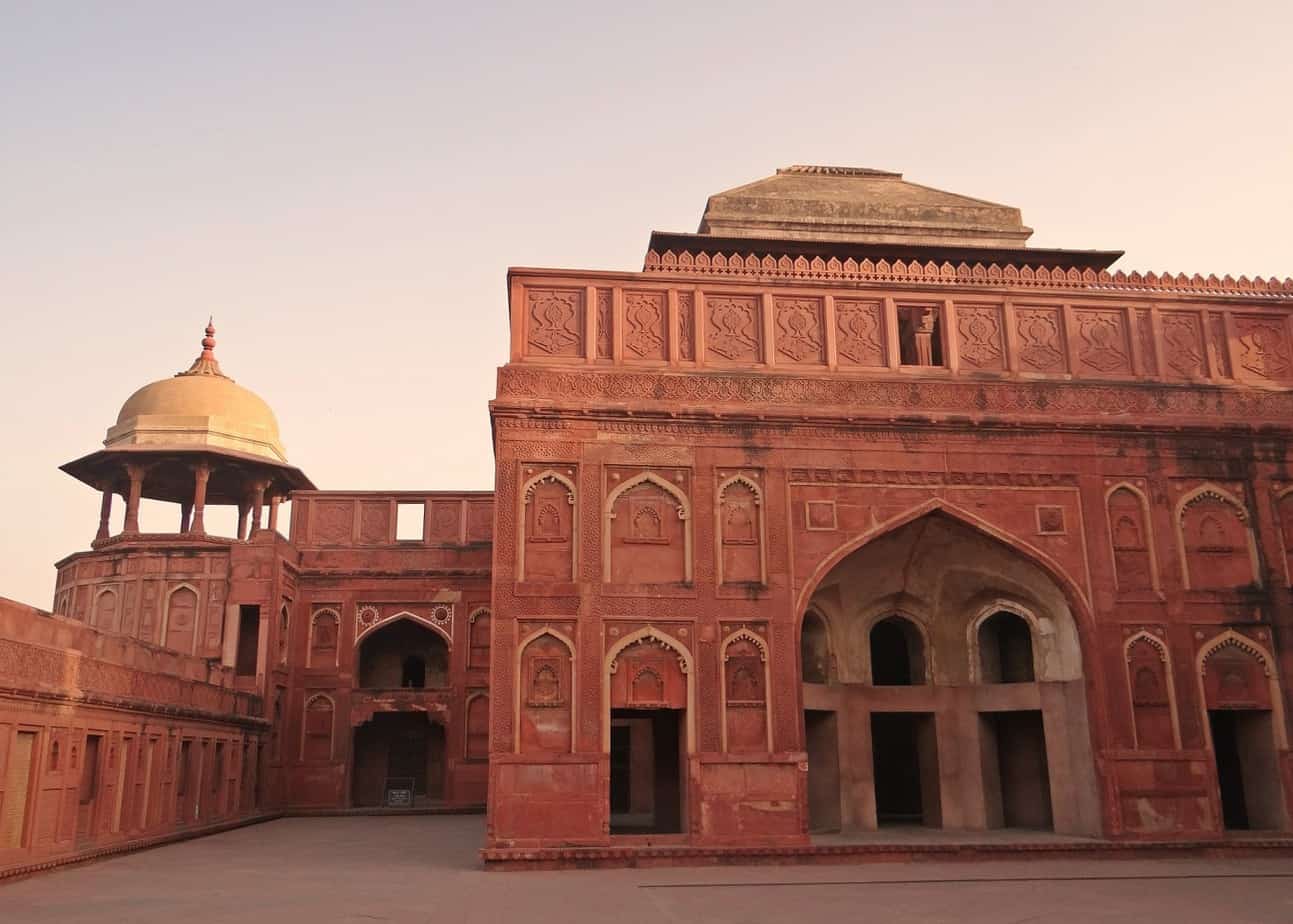 Mahabalipuram
Mahabalipuram is an ancient city in the southern coastal region of Tamil Nadu. Being situated in the outskirts of Chennai, this historical place attracts a lot of tourists every year due to its sculptural and architectural variations. These were known to be spectacular masterpieces during the Pallava dynasty. Krishna's butterball is very popular for its colossal appearance and its ability to withstand the force of gravity. Many rulers have tried to pull it down using multiple elephants. But the reason behind its presence is still unknown.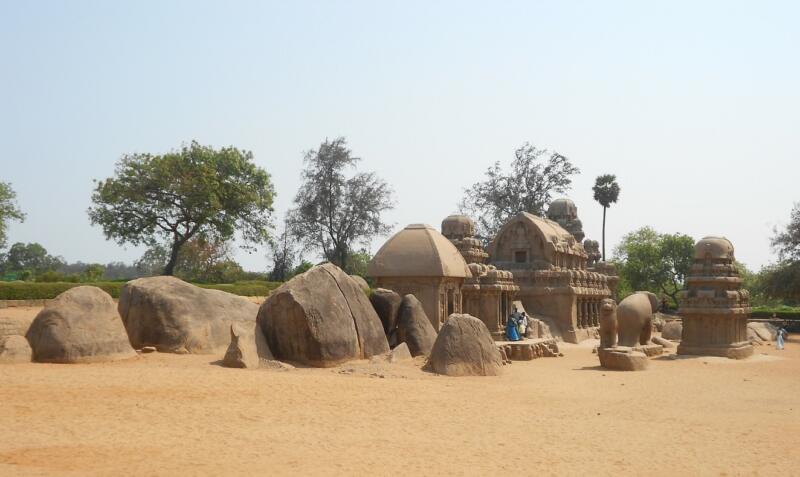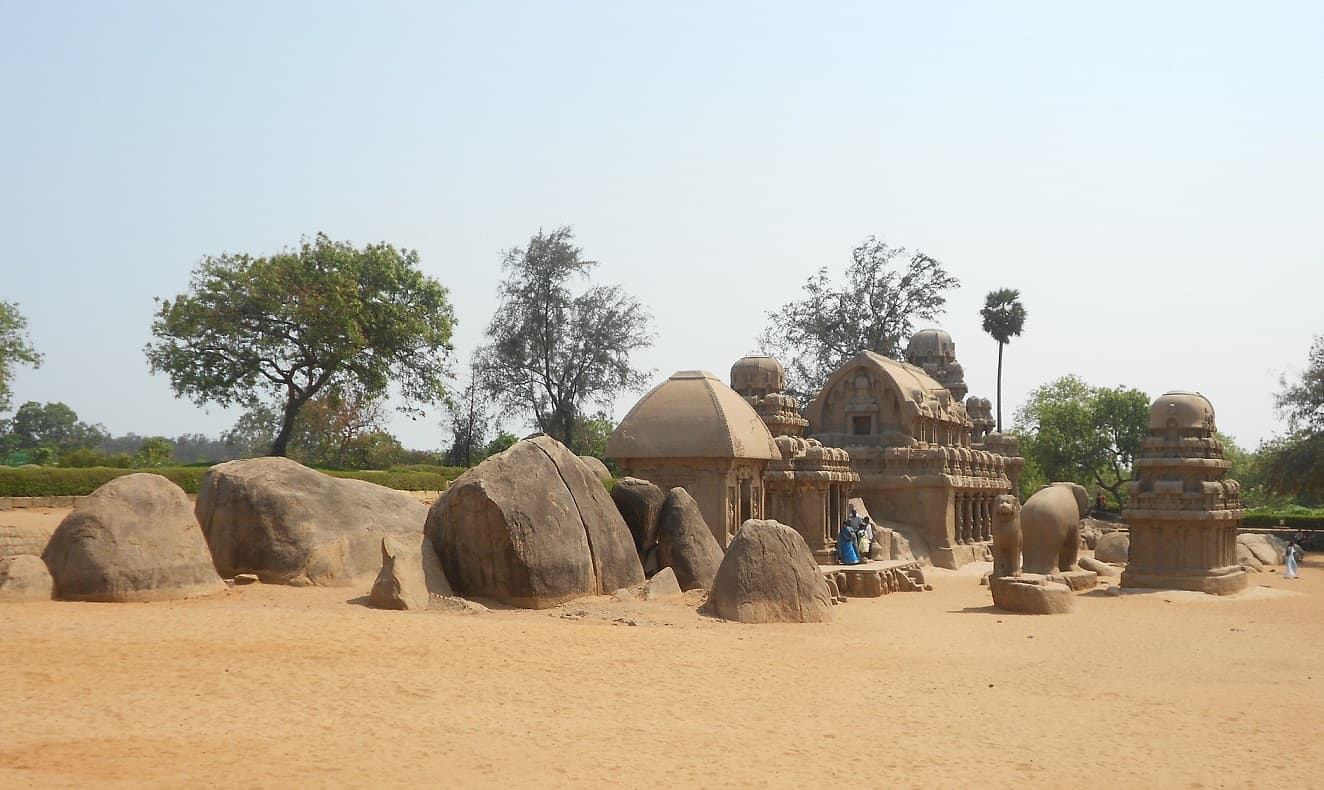 The seven Rathas is another attraction with enormous stone carvings and sculptures. Most of these carvings were from a huge single rock. The next attraction is the Shore Temple. It is known for its vast history and traditional values. It is also said that few temples are yet to be found as its deep under the sea. Many witnesses are said to have seen the tower of the temples during high tides and tsunami. Don't forget to visit this place if you visit Chennai.
These are some of the famous places that you must visit at least once in your lifetime.
Author Bio: Charlotte Lin is a content creator at escaperoom.com. She's a passionate young woman, mother to an amazing nine-year-old, and an avid reader. Over the years, writing has helped her explore and understand the world and her own self. She loves to travel, meet new people, and spend quality time with her daughter. You can find her on LinkedIn.
Looking for more posts on things to do in Asia? Start here:
Travel Planning Resources
Looking to book your next trip? Use these resources that work:
Are you interested in Volunteer Vacations and Working Holidays? Check out the complete guide to how here!
Need more help planning your trip? Make sure to check out our Resources Page, where we highlight all the great companies that we trust when we are traveling.