Have you always wanted to explore Toulon in France? Toulon has some of the world's best beaches. It's famous for its beaches. 500+ years of french history made Toulon France beaches a touristy spot for tourists around the world.
Having sandy beaches near Toulon makes it easy and safe for city residents and travelers to find the best beaches without leaving France.
Toulon is well-known for pleasant hot weather but mainly for family-friendly activities, service, and private beaches. Most important is Toulon in France has unique one-of-a-kind beaches easily in this fantastic city of France.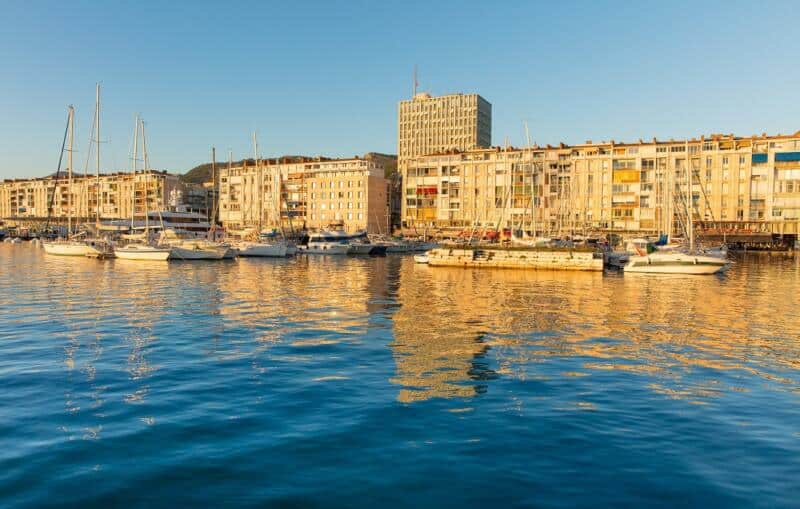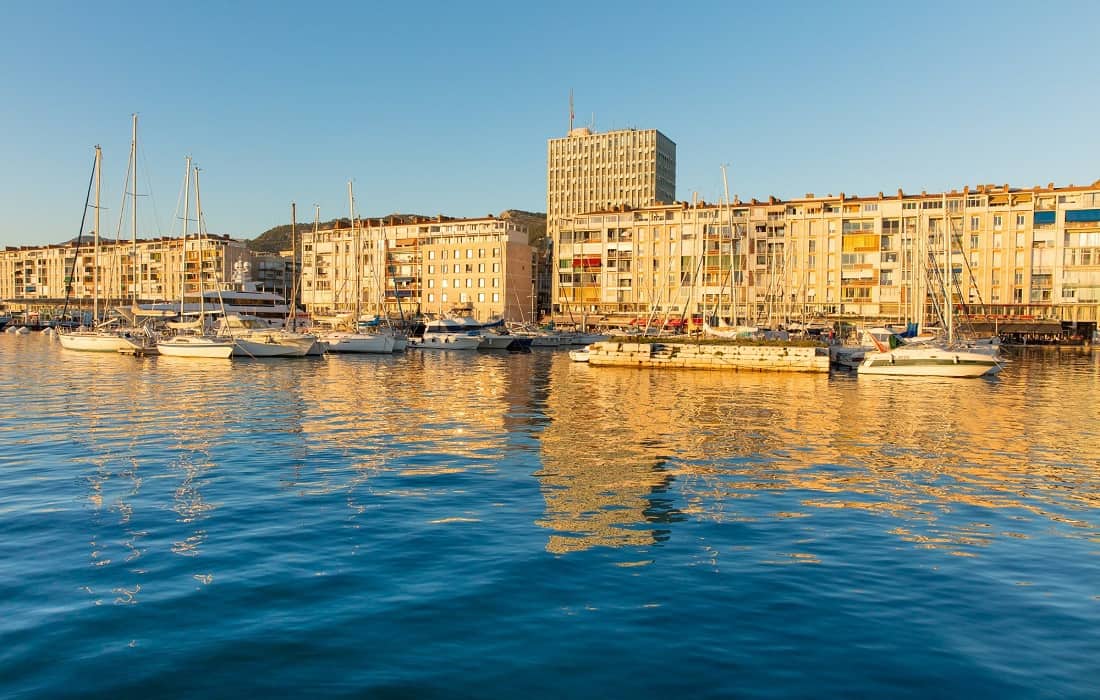 Let yourself explore the beautiful fjords and tall mountains. The small yet elegant crowds are one of the finest experiences. You may even get lucky enough to score a beach to yourself. Here, we share some of the most stunning beaches you should know about before visiting France.
This post may contain affiliate links. Please read our disclosure and privacy policy for more information.
Map Of Toulon Beaches
Plage De La Mitre
Located five minutes away from the city center. La Mitre Beach is home to various sandy beaches and an attractive little bay placed in a natural setting.
The main beach of La Mitre is close to port Saint Louis. What makes it safer is there is a lifeguard on duty. The lifeguard lets you know about all the crucial things and keeps an eye out – adding safety if you are into snorkeling and want to experience some of the world's unexplored wonders down in this beautiful part of the Mediterranean sea.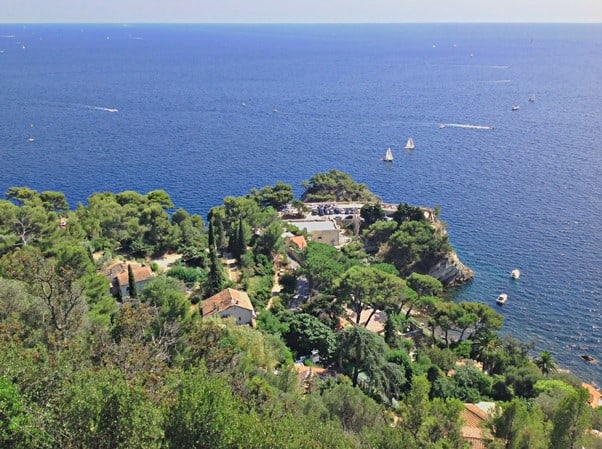 This beach is perfect for everyone, whether it's in terms of a family trip or a secure private area for friends gathering.
Moreover, you will feel relaxed in that you will have sunny and shady spots, a non-smoker area, and a shower that makes you fall in love with the Mediterranean sea.
De La Mitre is unique. There are no shops or restaurants. This alone makes this place a favorite spot. There are ample empty areas that allow you the privacy you need to be relaxed. Spread your towel and enjoy the shiny sun.
Keep in mind that in Toulon you will find beaches that allow nudity.
Anse de Mejean
Anse de Mejean is one of the best Toulon France Beaches that you don't want to miss. It is small and quiet, just 700m long. Unique one of a king that mainly caters to locals. Mostly local families. Anse de Mejean is somewhere you need to add to your bucket list.
Anse de Mejean is located near the city center of Toulon. Famous for fishing huts, seafood restaurants, cedar, and pine trees.
Moreover, a rocky beach but not actual sand. So whenever you decide to visit, make sure you walk carefully, especially when you have kids with you. Or, make sure you have the right type of walking shoes.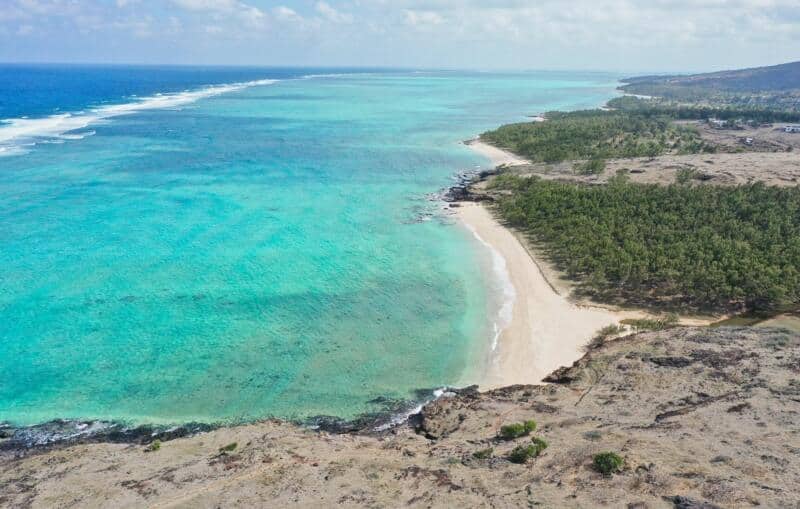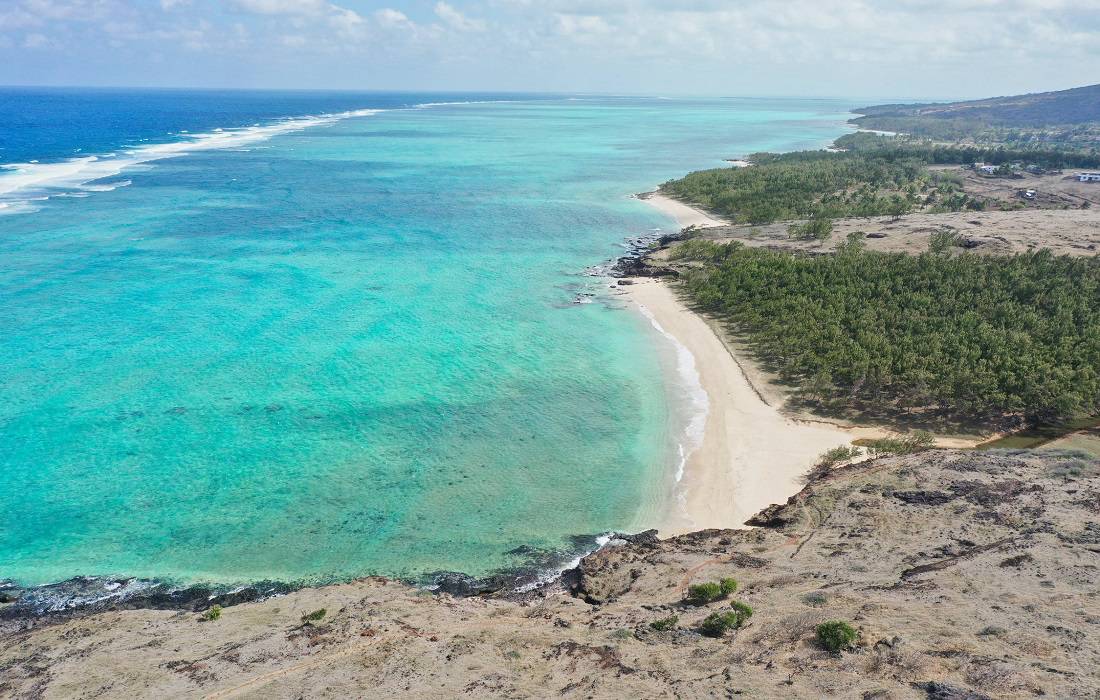 Having a lovely small church is another thing that makes Anse de Mejean unique. Located on top of a coastal cliff that lets you enjoy a great sea view scenery along with the beach and its surroundings.
Use the Sentier des Douaniers route to reach it, it only takes 30 minutes to get to Anse de Mejean. Most of the path is all on the road. So if you have a car, you can reach Anse de Mejean in no time. A smart car park will come in very handy for parking away from the beach, a 5-minute walk from the parking locations.
Batterie Basse Beach
Presenting you a part of paradise, the magical Batterie Basse Beach is located in between the jam-pack beaches of Le Mourillon and Anse Mejean. This is the place to talk a long beach walk and feel the stillness and silence that will fill your body with joy.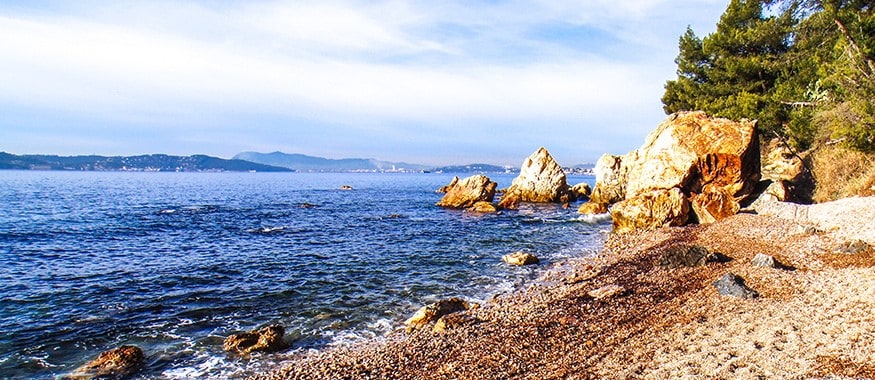 It is one of the sandiest beaches near Toulon in France. The beaches here have golden sand, crystal clear warm water, and the Mediterranean Sea view that you won't be able to experience on any other beach.
Batterie Basse Beach offers picturesque scenery, but it also has vegetation in the middle of rocks. This allows you to enjoy a cozy shelter during the highest temperatures of the day, and there are plenty of local restaurants to choose from.
Anse De Magaud
If it doesn't leave you in "awe," you might not be a real beach fan. "Magaud" means "My GOD," and it's apparent why this beach holds this name. The supernatural beauty that it reflects makes it stand out in a heavenly way – pun intended.
Once you reach Magaud, you will immediately be impressed with the calmness. Although it is smaller than Mejean, Magaud offers crystal clean water that lures you to take a dip in the clear water.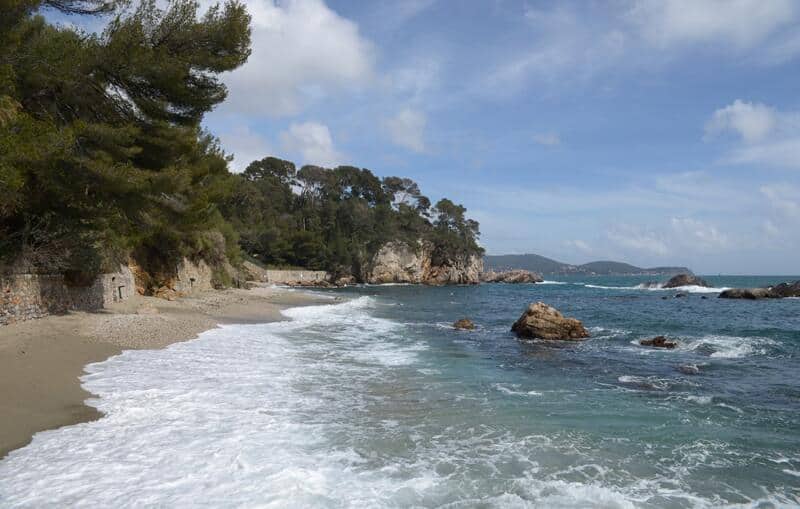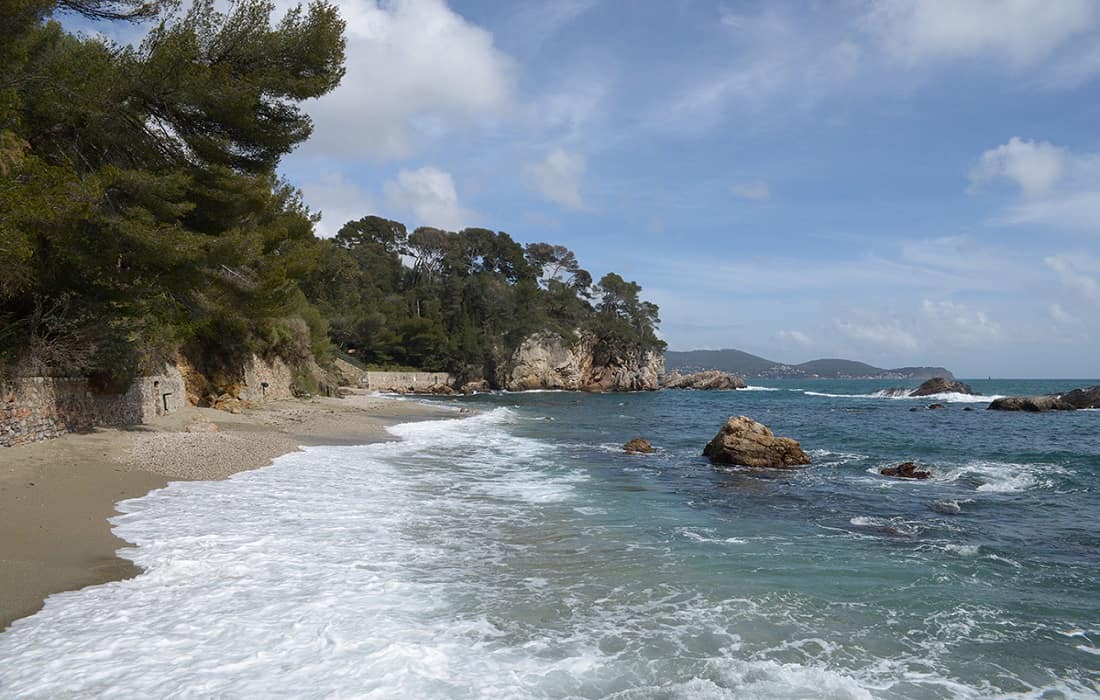 Anse de Magaud is hard to access. There is a steep path that you must take to access the beach. And, this is why famous for the phrase "Difficult road leads to a beautiful destination."
Magaud is well known for cleanliness, and it's it pristinely maintained, and most importantly, the peace that dominates tranquility.
Several lifeguards control the shore to ensure the safety of swimmers in seasons.
Many visitors come from nearby areas. They come to enjoy this secret spot of the Mediterranean without any publicity.
Anse de Magaud is packed with local fish restaurants, so this is somewhere you must visit if you are looking to sample fresh fish. Anse de Magaud is also famous for snorkeling so bring your gear with you!
Mourillon Beach
Mourillon is best known as a favorite vacation point for families staying in the city that want a break from city life.
Mid-sized buildings, crystal clear water, and soft sand make this beach perfect for sunbathing. If your ideal day out is sitting on a beautiful beach reading and relaxing, add Mourillon to your list.
Mourillon Beach spreads from Fort Saint Louis to the Yacht Club, making it the largest beach and at the same time extraordinary, being located near the city.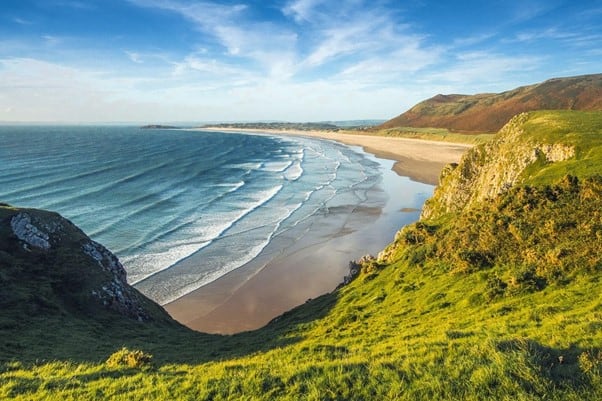 Historically, Mourillon was a fishing port. In the 1970s, it transformed into a bathing hot spot, and the hotels followed.
Resorts, restaurants, and tourist services are what Mourillon is well known for.
Tabarly Beach
Rounded rocky and quiet, Tabarly Beach is for people who want to enjoy a peaceful moment in their hectic day. Its supernatural calmness and pleasing weather make it another outstanding spot for beach enthusiasts.
Tadarbly beach can be accessed right from the parking lot of Yacht Club. The extended shore joins Mourillon along with the beach at Basse Batteries. Enjoy a pleasant walk with your family.
Cap Brun
An incredible stony shore located above the sea rules Cap Burn is the best viewpoint from Toulon, allowing you to relax and enjoy the scenery.
Toulon is amazing. It hides between two beaches called Basse Batteries and Anse de Mejean. And like Magaud, Cap Brun can be somewhat challenging to access, and the steepness compares to Magaud.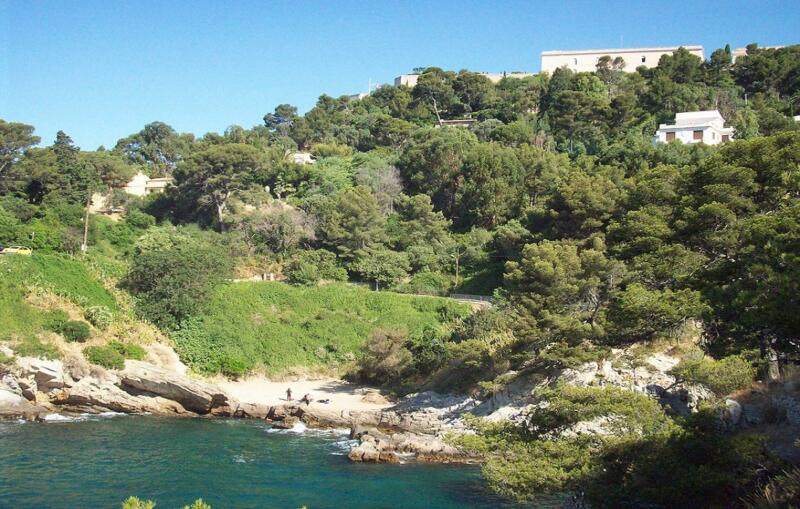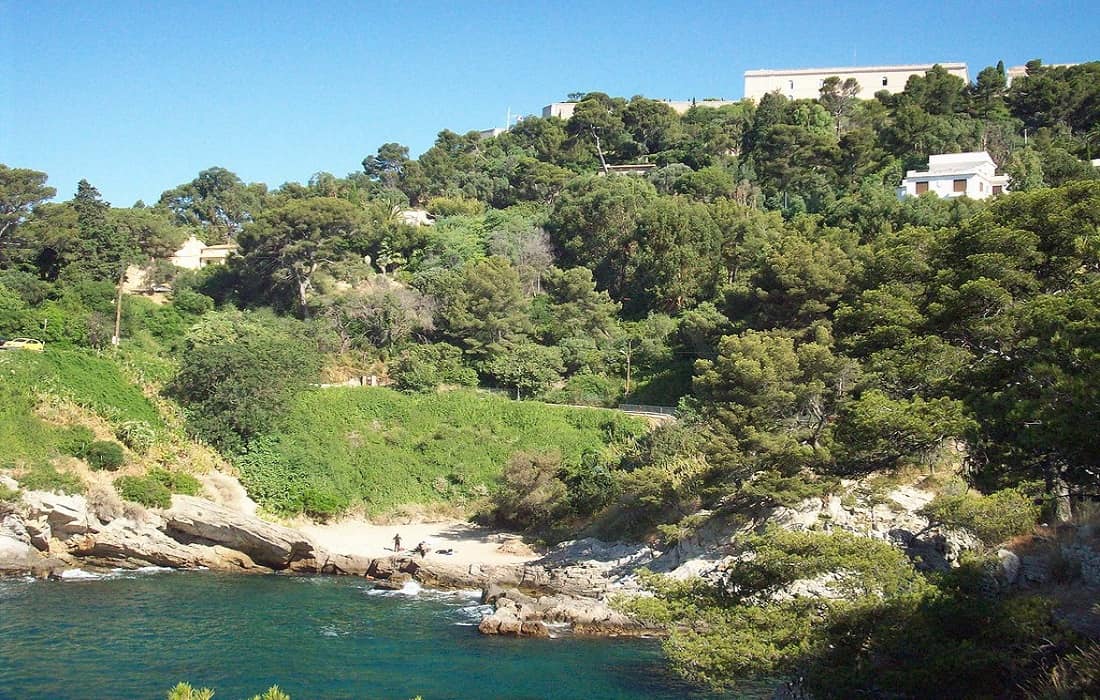 Regardless of the steep climb down, it is worth the struggle and effort. At the bottom, a beautiful sea awaits you. You can always take a short sightseeing tour of the area or enjoy the warm and welcoming beach.
Lending itself to snorkeling on days when the Mediterranean is calm. Cap Brun is not ideal for children, but it will win your heart with its beauty.
Pipady Beach
Pipady Beach is one of Toulon, France's best beaches and one of the most magical. Traditionally, a place where only locals visit and spend their holidays. The best part of Pipady Beach is that it is divided into two sections that can be easily accessed and are guarded during the highest seasons.
Pipady beach provides you with everything you expect from a beach town. Restaurants, bars, bathrooms, and showers with cleanliness make this beach the best place to vacate in.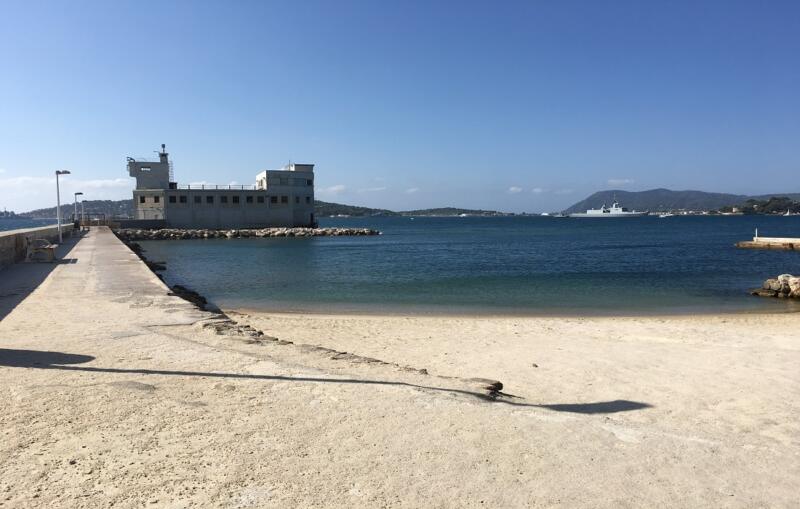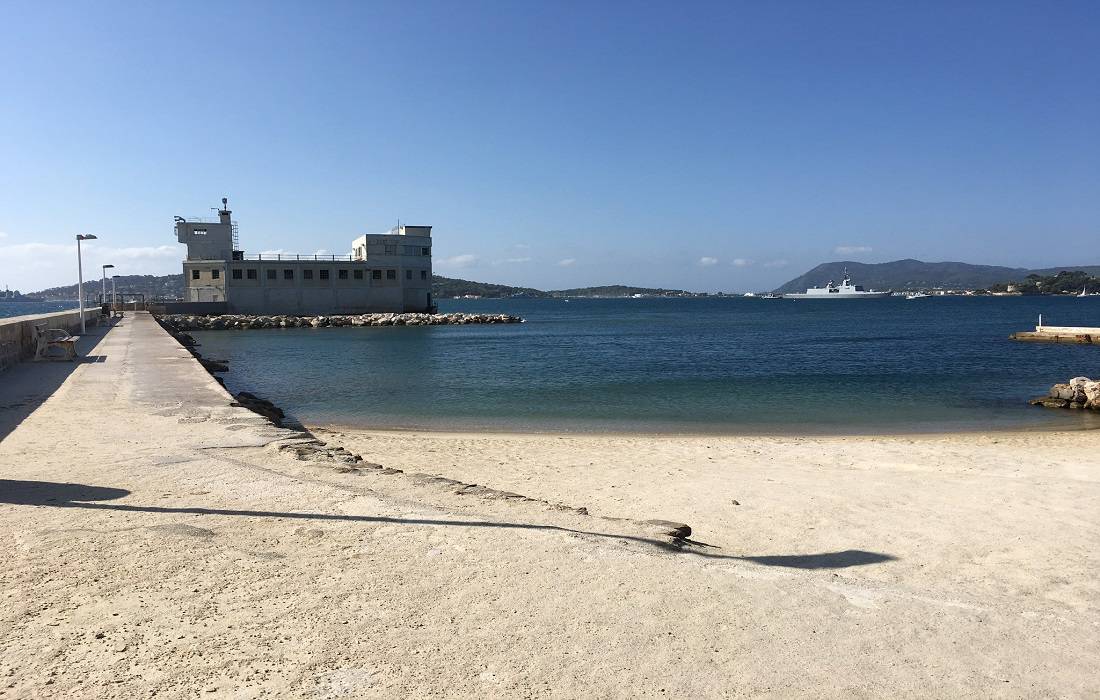 Anse De San Peyre
Anse de San Peyre is another stony shoreline that is not easy to reach. It takes 100 steps down a staircase going down to the beach to get there. Anse de San Peyre is famous, perhaps the most famous Toulon beach, which has surprises once you reach the shore.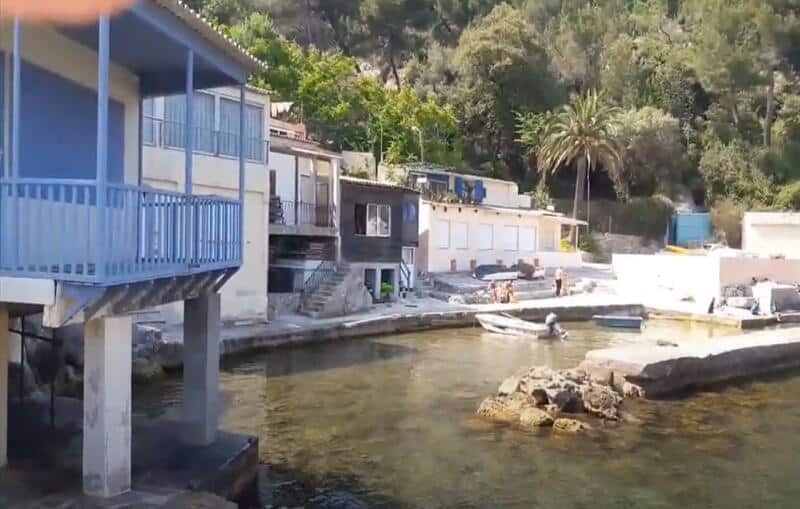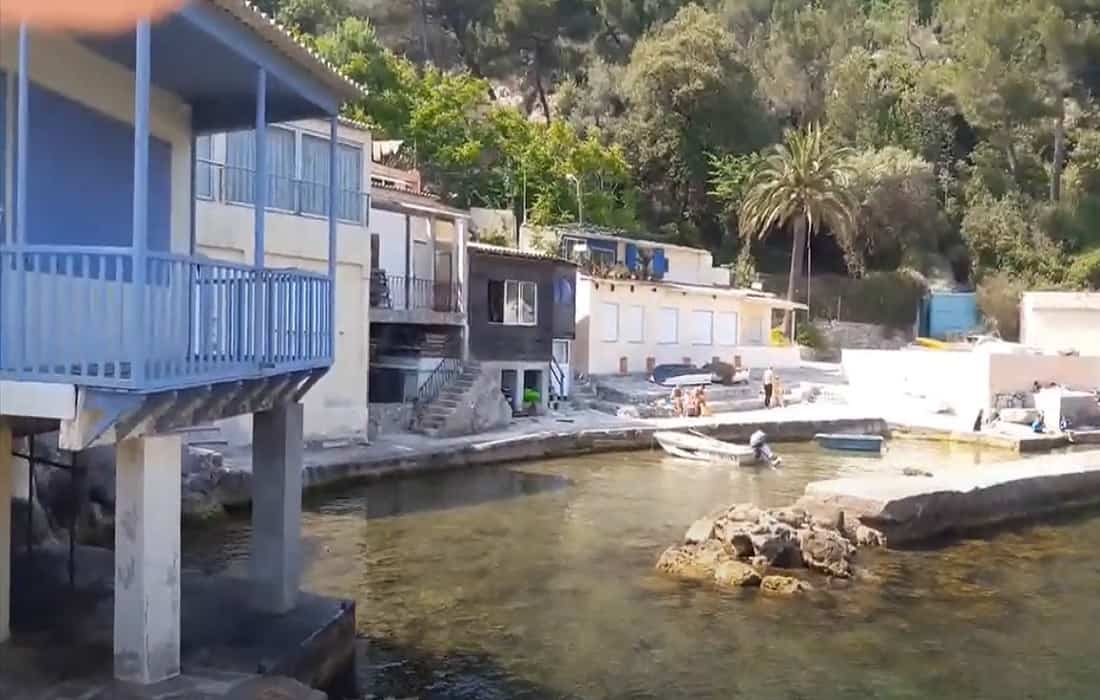 The transparent Mediterranean that is kissed by the shining sun is one of the scenic views on this beach that everyone enjoys. Whether to rest for the day in its vegetation or dive into the water in the warmest hours of the day.
Closing Thoughts
Toulon France Beaches is much more than what I just wrote. I must say a contrasting experience. Whether it is about Toulon culture or the beaches. The Mediterranean awaits you for the big adventure this summer. Allow yourself to fill the soul with this incredibly beautiful part of France. So what are you waiting for?
Looking for more posts on things to do in Europe, start here:
We are a participant in the Amazon Services LLC Associates Program, an affiliate advertising program designed to provide a means for us to earn fees by linking to Amazon.com and affiliated sites.
Brit On The Move™ Travel Resources
Ready to book your next trip? Use these resources that work:
Need more help planning your trip? Check out our Resources Page, highlighting the great companies we trust when traveling.