What's the difference between third-party sites vs. booking directly? A common travel question most people don't know the answer to. We'll discuss the difference between third-party sites vs. booking directly, explain what booking through a third-party site entails and, most importantly, explain the pitfalls of third-party sites.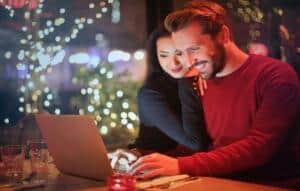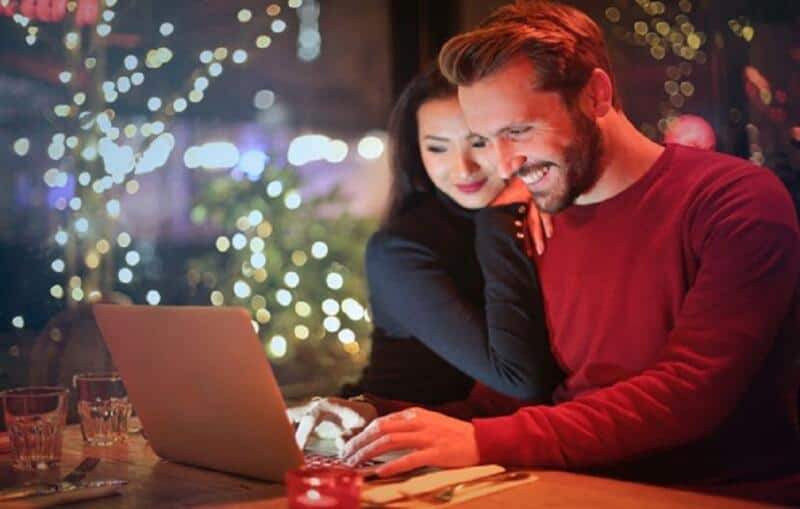 This post may contain affiliate links. Please read our disclosure and privacy policy for more information.
Types of Third-Party Travel Sites
The market is literally flooded with third-party travel sites. The easiest way to think about third-party travel sites is to think of them as travel agents acting upon a provider's behalf. Some of the big ones are Expedia, Hotwire, Booking.com, Travelocity, and so on. These sites sell everything from flights and hotels, to car rentals and travel insurance on behalf of the actual provider.
A third party is an entity that is involved in some way in an interaction that is primarily between two other entities.
Most third-party travel sites. have now ventured into private accommodation rentals, cruises, car rentals, camping, and glamping.
The key is, that while they can book an entire vacation for you which is convenient none of your reservations are direct and this is where the problems kick in.
Let's just say that you have booked a holiday package to Barbados. Expedia issues you your plane tickets and provides you with your hotel information. Something goes wrong. Who do you call? The logical; Expedia, however, you'll learn very quickly that unless you booked directly with the providers (airline, hotel, and so on) you will end up engaged in a three-ring circle of "It's not my problem".
Let's dive in and talk through the different types of third-party travel sites. Then, we will discuss the potential challenges.
Third-Party Travel Providers
Price Comparison Sites
Comparison sites compare the cost of hotels, cars, and flights (and other travel services) in different booking systems that work on the same principle as flight search engines. They do not sell anything; they help you find the best deal across various booking systems. After the search, you are redirected to the 3rd party booking system website and book your travel there. Kayak and Skyscanner are great examples of comparison sites that most of us use.
I use comparison sites to determine the best pricing out there and then I go directly to the source. For example, if I find that the best flight to England is on Virgin Airlines I will go to Virgin Airlines directly to book. 99% of the time the price is equal or less. And, with hotels, if the price is not less most off a price match guarantee.
Note: While some people have had sucess using hotel price matches I have not. There are so many hoops to jump through you'll be lucky to get the hotel to honor a price match.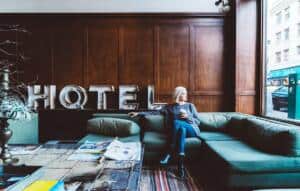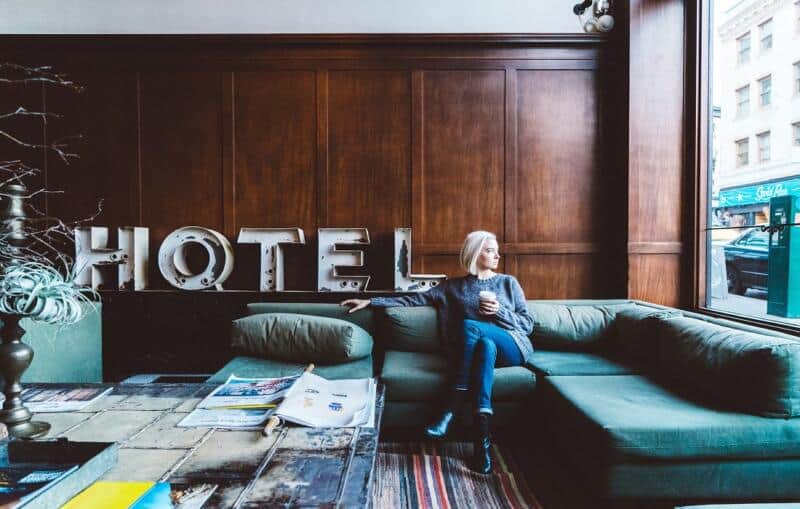 One-Stop Shops
These are the big players that are household names. Expedia, Hotwire, Booking.com, Travelocity. These sites sell everything from flights, hotels, and cruises to car rentals and travel insurance on behalf of the actual provider. And, most of the big carriers can sell you an entire vacation package that includes everything from soup to nuts.
These companies are essentially a broker, the third man operating between you and the companies providing the actual service or amenity.
A common myth is that these providers offer the best prices. Sometimes they do, but not always and if you book through a third party, you have entered into an agreement with a third party.
Private Accommodation Price Comparison Sites
Renting an apartment and houses is becoming more and more common. It's a very convenient way to travel. Think Airbnb, VBRO, AGODA, RU, and HometoGo as examples.
When you rent a private apartment or house, you can feel at home. You can buy in the supermarket and cook for yourself, which significantly reduces the overall cost of the vacation. For families with children, this is much more affordable than staying in a hotel. It is almost always cheaper to rent an apartment or house for a family with children.
Sites like Airbnb serve as intermediaries between you and the host. You pay immediately, but the host will receive your money only after you have stayed with them. The price is fixed at the time of booking and cannot increase the cost under any circumstances, or charge you any undisclosed fees.
Booking.com while best know for hotels has an amazing selection of apartments and houses. One of the things that I like most about Booking.com is you can view hotels, houses, and apartments at the same time. Just be aware that if you use them to book a hotel you are then using a third-party site for the hotel reservation vs. booking directly with the hotel.
Travel Agents
A dying concept but they still exist. When you use a travel agent, even though it's a third-party agreement their sole role is to represent you. For example, if your flights are delayed your travel agent should be the go-to person and their role is to resolve it.
Cruise Aggregators
As with all travel niches, there are 3rd Party Booking providers and cruising is no different. The big names are cruise.com, cruisedirect.com, and vacationstogo.com.
The same concept applies here, if you use one of these providers and something goes wrong you will face challenges working directly with the cruise line. I will tell you that I've run into fewer issues with cruise aggregators. I often use vacationstogo and I've never had a problem. However, I am acutely aware that it's the third party I booked with that is to provide service. And, I know from years of experience that a cruise line can and will refer you back to where you booked if not directly with them.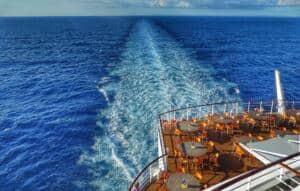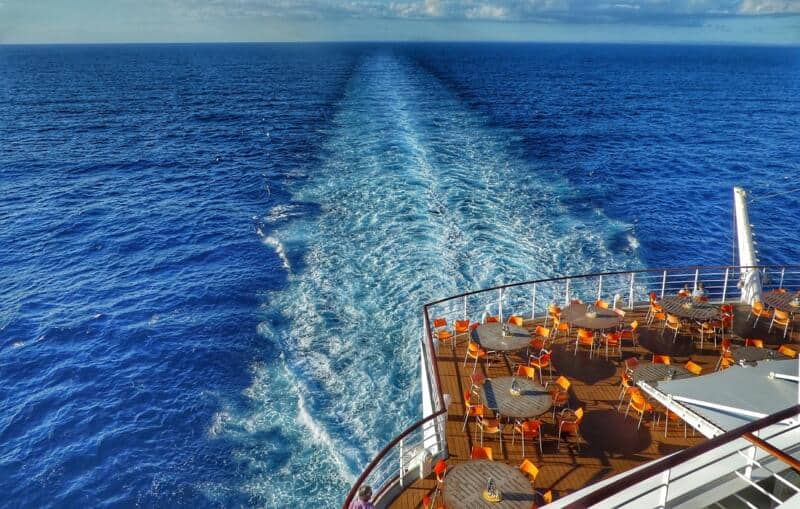 Cons of Using A Third-Party Travel Site
In a nut shell, the issue is "who's problem is it." If you didn't book directly with the hotel, airline or cruise they have every right to refer you back to where you booked. I had a very painful experience with Expedia on a package deal to Iceland. To make a long story short, the flight was cancelled, and the airline's response was "call Expedia." We called Expedia, and hours later they said "talk to the airline." Neither party will accept responsibility and will give you the runaround.
Here are some other cons:
If you don't book with the provider directly you are not eligible to earn reward points.
It's almost always cheaper to book directly with the provider. vs. using a third-party provider. Sure, you'll have to make separate reservations but it is typically cheaper.
Modifying a reservation with a third-party provider is a challenge. It can be done but it will cost you.
When you buy a package vacation that includes flights and hotels, the flights are often connection flights or flights at inconvenient times.
It will be difficult to upgrade anything because you did not book directly.
Pros Using A Third-Party Travel Site
They make bundling very easy. With a few clicks, you can have flights, hotels, car rental,s and travel insurance.
Some people love the fact that it's "one" reservation and fewer companies to deal with (in theory).
Sometimes you can score a deal that is too good to miss and is worth losing loyalty points and taking the chance of clunky travel.
You can earn loyalty points from third-party providers.
FAQ's
What is third-party booking?
Third-party booking means researching and making reservations on an internet travel site such as Expedia, Travelocity, Orbitz, Kayak, Hotels.com, etc. A third party is an entity that is involved in some way in an interaction that is primarily between two other entities.
Is booking com a third party?
Yes, Booking com is, in fact, a third-party travel provider.
Why do hotels use third-party websites?
The reason is that online booking sources have become so important that they can no longer be ignored. Hotels that do not acquire business through third-party websites are scarce. Third-party websites generate 40–50% of the monthly revenue for many chain hotels.
What is a third-party travel agent?
Online travel agents are third-party websites that sell travel-related services provided by their partners, such as hotels, hostels, airlines, car rental companies, event organizers, and more.
Closing Thoughts
Third-party sites have a purpose, and we all use them at some point. However, booking directly is always the way to go if you can. Using a third-party site vs. booking directly is not the way to go unless you have found the deal of the century.
How about you? What horror stories do you have to share on experiences with third-party travel sites?
Looking for more Travel Hacks? Start here:
We are a participant in the Amazon Services LLC Associates Program, an affiliate advertising program designed to provide a means for us to earn fees by linking to Amazon.com and affiliated sites.
Author Bio
Ryan is a passionate blogger and writer who likes sharing his thoughts. Now he works as a content editor and internet researcher. You can check his website. He likes to travel and explore new countries.
Brit On The Move™ Travel Resources
Ready to book your next trip? Use these resources that work:
Need more help planning your trip? Check out our Resources Page, highlighting the great companies we trust when traveling.