Savvy travelers know there is such a thing as "free airline stopovers," but few realize how many airlines offer this perk. Often called a multi-city flight, this travel hack breaks up a long flight by adding an extra destination en route. There are endless possibilities and routes you can combine, allowing you to see two or more countries for the price of one.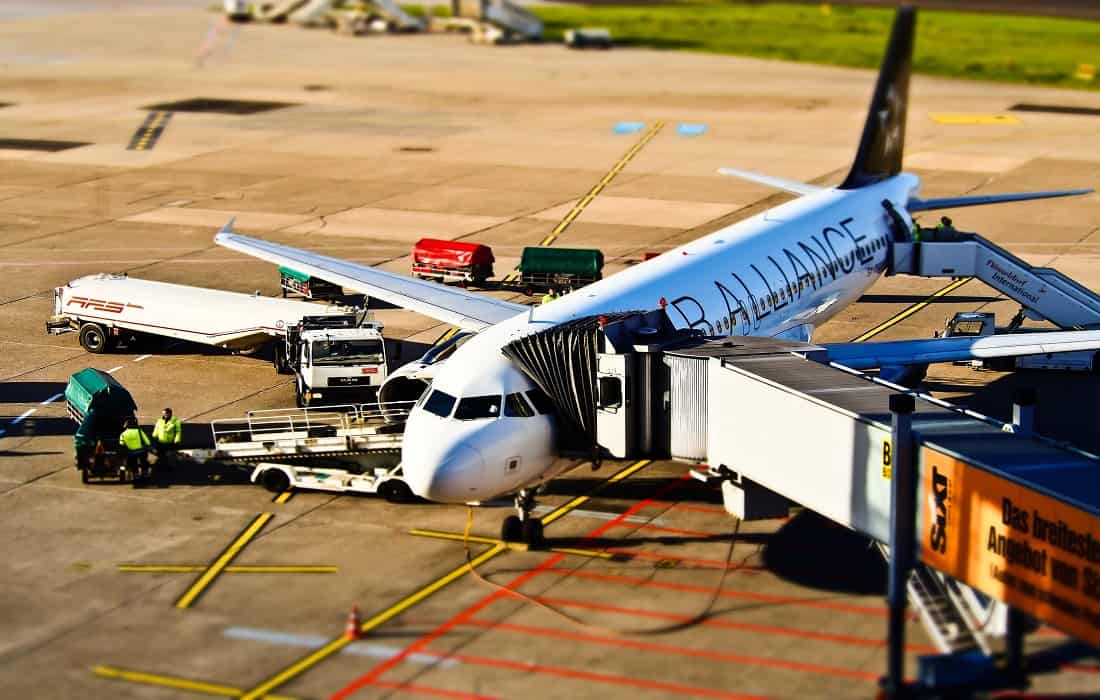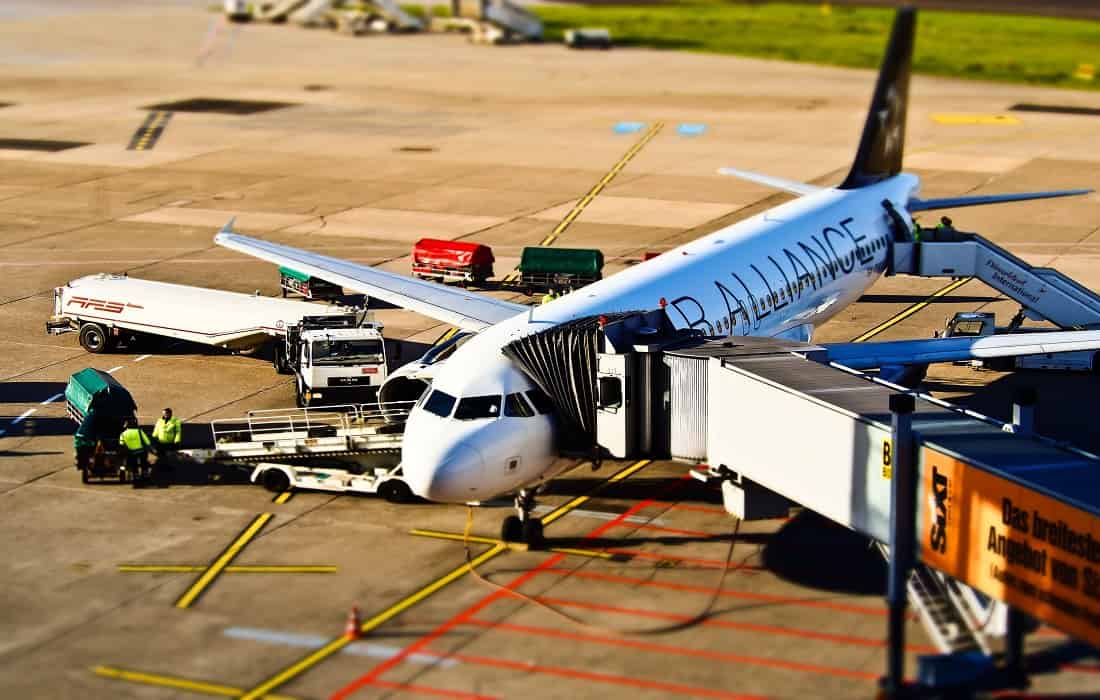 This post may contain affiliate links. Please read our disclosure and privacy policy for more information.
What's A Free Stopover Program?
Despite the differences in benefits, length, and ease of booking, all these programs have one thing in common. Adding an additional city or country to your itinerary is usually free. Many programs offer free hotel rooms or city tours with their stopover programs. Visas can even be handled by some airlines. Whether it's Dubai, Doha, Helsinki, or Hawaii, hundreds of cities exist to explore.
Airlines Offering Free Stopovers
Here are all the airlines offering free stopovers (or almost free) and a list of where to take advantage of this perk.
Air Astana
Air Astana's Stopover Holiday program continues to offer passengers one night's bed-and-breakfast accommodation and airport transfers for only US$19. For an additional fee, hotel guests can extend their stay.
Passengers transiting through Nur-Sultan and Almaty with a minimum of 10 hours of connecting between flights can book online by providing their ticket reservation number, personal data, and hotel selection.
Air Astana Free Stopover Destinations: Nur-Sultan and Almaty Kazakhstan.
Air Canada
Besides Montréal, Toronto, and Vancouver, Air Canada also offers stopover programs. Passengers with more than six hours of connection time can participate in the program. Those traveling on a "Latitude" fare or higher will get a hotel for free, while others can book one for $49.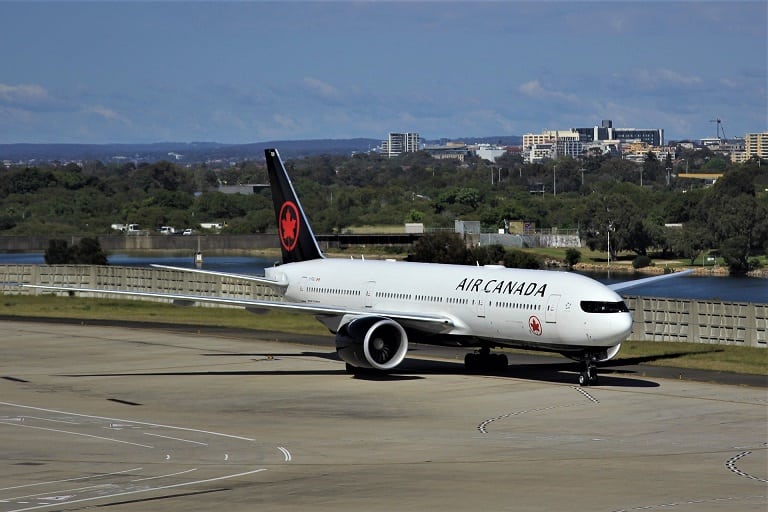 There is a limit of two stopovers per roundtrip flight or one per one-way flight. In addition to eliminating fuel surcharges, Aeroplan has eliminated surcharges it used to charge its partners (although booking a partner's flight now costs $39).
Air Canada Free Stopover Destinations: Vancouver, Toronto, or Montréal, Canada.
Air China
For international passengers with connecting layovers of 6-30 hours, Air China offers free accommodation, breakfast, and hotel-airport transportation. There are eight hubs in China where the service is available, including Beijing, Chengdu, Shanghai, Hangzhou, Tianjin, and Chongqing. Domestic passengers can also use it for connections for up to 24 hours. It might be the easiest way to visit China if this offer combines the country's visa-free transit policy!
Air China Free Stopover Destinations: Beijing, Chengdu, Shanghai, Hangzhou, Tianjin, and Chongqing – China.
Air France
You can include a stopover of up to 24 hours when connecting between two flights if your fare rules allow it. When booking online, choose Multiple Destinations. It is not possible to stopover between two flights on most non-flexible fares.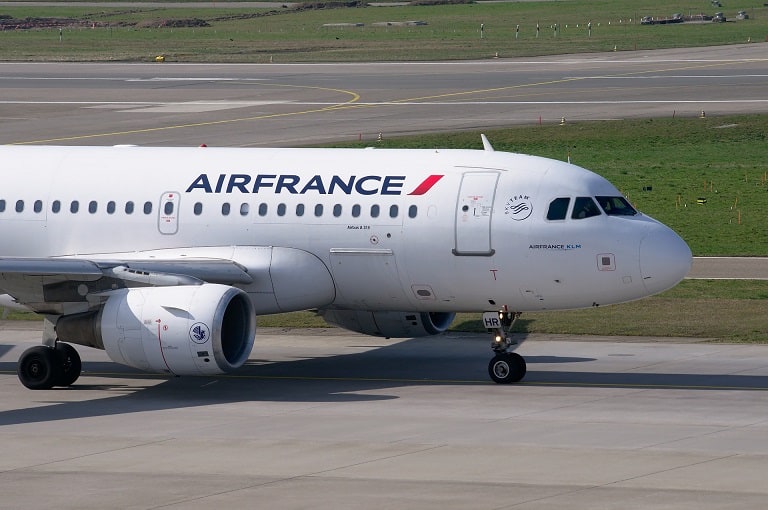 Air France allows stopovers at their hubs in Amsterdam, Netherlands, and Paris, France. The stopovers, which come with no additional airfare (except taxes), can be for up to four days, and you can book one city on your outbound and the other on your inbound if you'd like.
Air France Free Stopover Destinations: Amsterdam, Netherlands, and Paris, France.
Air New Zealand
A small fee for stopovers in Air New Zealand's gateways to Asia and North America for passengers traveling from Europe and the Pacific Islands is charged – but it's minimal.
Air New Zealand Free Stopover Destinations: Auckland, New Zealand.
Aer Lingus
By stopping over at the airline's hub in Dublin, you can plan a second destination with Ireland as a part of the itinerary. Even though the Irish airline does not have a formal program, stopovers are free of charge. There is no additional charge for up to a five-day stopover based on the airline's fares.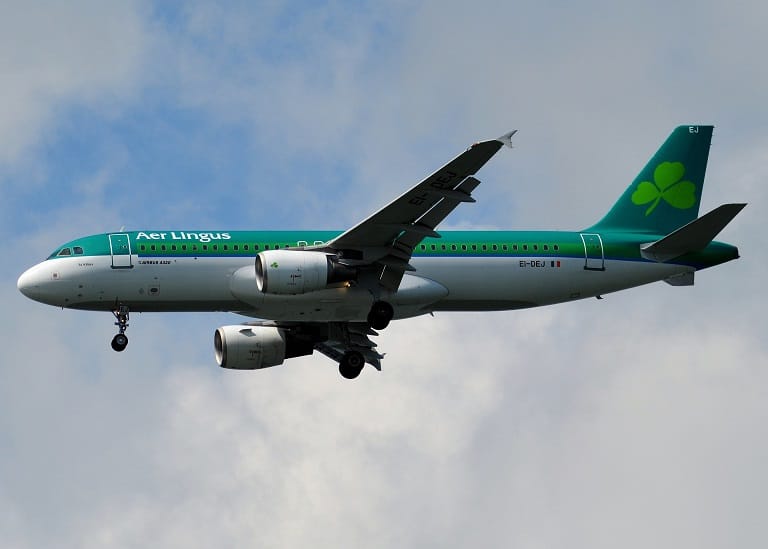 Aer Lingus Free Stopover Destinations: Dublin, Ireland.
Alaska Airlines
Alaska Airlines offers an excellent stopover policy: on a one-way flight, you can have one complimentary stopover, and on a roundtrip flight, you can have two free stopovers. This does not include the destination, so that you can see three places for the price of one.
Several of Alaska's partners offer generous award charts, which makes stopovers on your way to or from your destination an excellent option. If you're going to the Middle East or South Africa you can stop in Hong Kong; if you're going to Australia, you can enjoy Fiji.
Alaska Airlines Free Stopover Destinations: Virtually Anywhere.
Alitalia
Alitalia offers a free three-day stopover in the eternal city. Despite constant bankruptcy threats, the Italian government has supported the airline for over 70 years, and it doesn't appear that it will give up anytime soon.
Their stopover page lists the exact requirements; however, most international itineraries departing or arriving outside the EU are eligible. A discount on accommodation at partner hotels will also be offered to airline stopover customers.
Alitalia Free Stopover Destinations: Rome, Italy.
ANA – All-Nippon Airways
This airline only offers roundtrip award flights, but all roundtrip award flights come with a complimentary stopover, no matter where you fly.
ANA Airlines Free Stopover Destinations: Virtually anywhere.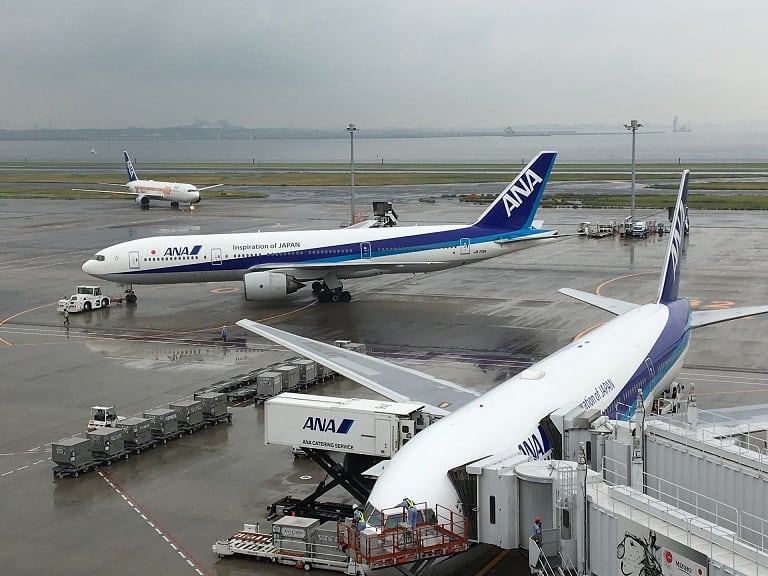 You can use one stopover plus one open jaw; Or two open jaws and no stopovers.
ANA is also a part of Star Alliance Airlines and has various other partners, which, if using points, means you can add almost any stopover with some clever scheduling.
ANA's Additional Partner Airlines
Air Dolomiti
Air Macau
Alitalia
Etihad Etihad Airways
Eurowings
Garuda Indonesia
Philippine Airlines
Virgin Atlantic
Vietnam Airlines
Asiana Airlines
Incheon Airport offers a variety of Asiana's transit passenger stops. In some cases, Asiana will provide a hotel, two meals, and a transfer to and from Seoul for passengers with less than 24 hours in the city. Passengers with connections less than 24 hours can also take advantage of free tours at Incheon Airport even if they are not on an eligible itinerary.
For a small fee, Asiana offers a "Stop & Joy Seoul" stopover promotion in addition to free tours. That includes a down hotel, lounge access, duty-free and airport foodcourt discounts, and bonus Asiana miles.
Asiana Airlines Free Stopover Destinations: Seoul, Korea.
Avianca Airlines
Under the "Bogota Stopover" program, passengers can choose from various activities offered by partner companies catering to different types of travelers. The program is only available to passengers who have a minimum eight-hour layover.
Passengers can enjoy Bogota and graffiti tours around the city's art quarters on short layovers before catching their onward flights. The passengers who would like to spend a little more time in the city can opt for visits to nearby outdoor areas like Hacienda Coloma, which includes a visit to a typical Colombian coffee plantation, or a tour of the Botanical Gardens, which will allow visitors to disconnect from the stress and hustle of air travel and take in nature.
Bogota, Colombia, became home to Avianca's stopover program. A 48-hour stopover is permitted. The program includes various tours and experiences, a partnership between the city and travel agencies.
Avianca Free Stopover Destinations: Bogota, Colobia.
Azores Airlines
Despite not being a household name, Azores Airlines serves North America and Europe through a modern fleet. São Miguel or Terceira Islands can be explored for up to seven days without additional charges from the airline. No hotels are included in the program. Still, it's a great way to explore one of the world's most sustainable travel destinations, the picturesque islands in the middle of the Atlantic.
Azores Airlines Free Stopover Destinations: São Miguel and Terceira, Azores Portugal.
Brussels Airlines
A five-day stopover option is available at Brussels Airlines' hub in Brussels, Belgium. Over 50 free activities are included in the program, which is offered at no extra cost. Most Belgian cities are within an hour's drive of Brussels, making exploring the country during a stopover convenient.
Brussels Airlines Free Stopover Destinations: Brussels, Belgium.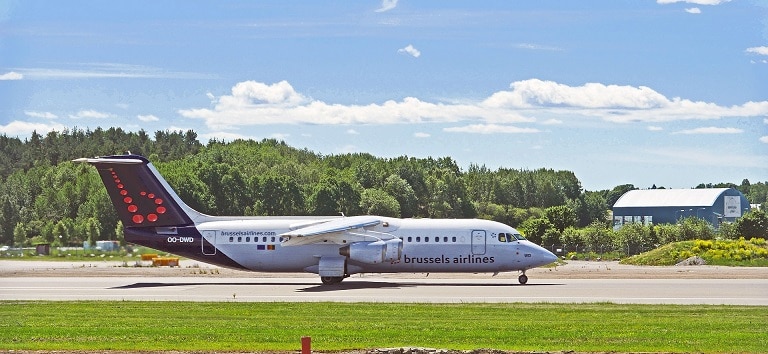 Cathay Pacific Airlines
You can extend your Hong Kong layover up to three days without paying extra with Cathay Pacific, even though there is no formal Hong Kong layover promotion at the moment.
Cathay Pacific Airlines Free Stopover Destinations: Hong Kong.
China Southern Airlines
China's largest airline, once a member of the Sky Team, offers free transit hotel accommodation and hotel-airport transfers for passengers with international connections of 8-48 hours.
On the airline's website, each hub has slightly different terms. There are hubs in Beijing, Guangzhou, Wuhan, Chongqing, Urumqi, Shenzhen, and Dalian where the service is available.
China Southern Airlines Free Stopover Destinations: Beijing, Guangzhou, Wuhan, Chongqing, Urumqi, Shenzhen, and Dalian, China.
Copa Airlines
Copa Airlines offers a free stopover in Panama City, Panama, for passengers flying from North America to the Caribbean or South America. Hotel and experience offers are available on the airline's website, but there isn't much information about them online.
Copa Airlines Free Stopover Destinations: Panama City, Panama.
Emirates Airlines
One of the world's most iconic airlines offers a stopover program in an equally iconic city. Passengers can spend a few days in Dubai before their onward flights at no additional charge before flying through DXB.
Emirates offers 24-hour check-in, airport meet-and-greet, transportation, and breakfast at over 100 local hotels through its Stopover Packages.
Emirates Airline Free Stopover Destinations: Virtually anywhere.
How to book: Multi-City Flights – A Travel Hack You Need to Know!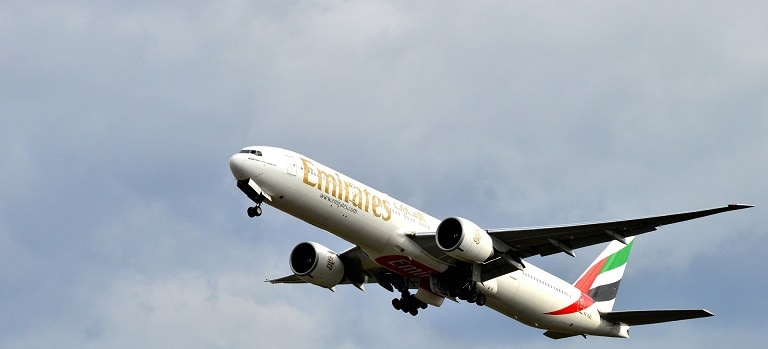 Ethiopian Airlines
Ethiopian Airlines also offers passengers on international bookings the opportunity to add on an additional stopover in Addis Ababa, the capital of Ethiopia. The Airlines offers passengers complimentary city tours and other experiences on stopovers. As long as this is the shortest connection possible for your destination, Ethiopian offers transit hotels (with free meals) for layovers of 8-24 hours.
Ethiopian Airlines Free Stopover Destinations: Addis Ababa, Ethiopia.
Etihad Airlines
Even though the UAE's flag carrier is outgunned by its larger cousin and is still smarting from "Etihad Airline Partners," it offers a fantastic Abu Dhabi stopover offer. Enjoy a free two-night stopover with Etihad to explore Ferrari World, Sheikh Zayed Grand Mosque, desert safaris, and more.
Etihad Airlines Free Stopover Destinations: Abu Dhabi, United Emirates.
Fiji Airways
Visit a beautiful South Pacific archipelago with a Fiji Airways stopover. A stopover with Oneworld connect is free of charge for flights and includes two free nights at a hotel. For an additional fee, you can upgrade to a luxury retreat.
A clear definition of which flights are eligible is not available. Still, flights between the United States and Australia, New Zealand, Singapore, and possibly other Asian destinations are eligible.
Fiji Airways Free Stopover Destinations: Islands in Fiji – For example,e on route to Australia.
Finnair
Guests can now book a five-day stopover at Finnair's hub in Helsinki since 2016. Experience Finland's stunning nature and small towns while enjoying the high-quality service provided by Finland's flag carrier. During stopovers in Finland and Helsinki, the airline works with partners to offer passengers fantastic value.
Finnair Free Stopover Destinations: Helsinki, Finland.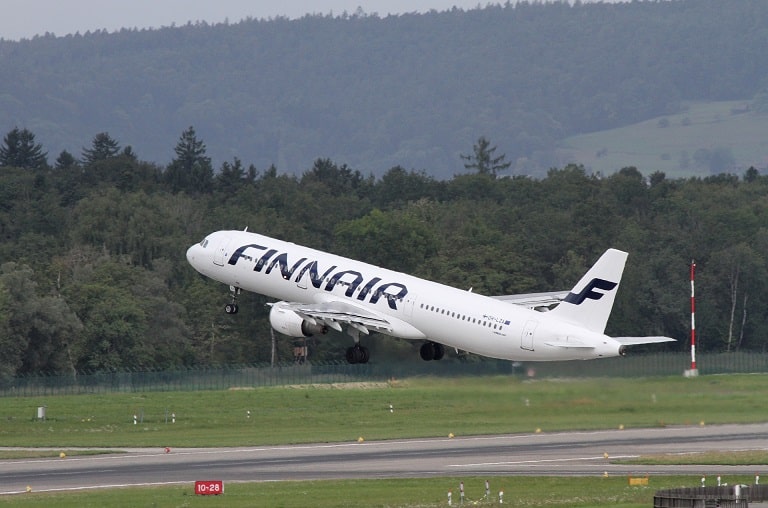 Gulf Air
Despite no longer being the gulf's pan-national airline, Gulf Air still offers quality products to Middle East, European, and Asian destinations. Furthermore, they provide flexible stopover packages in Bahrai, including hotel accommodations, breakfast, and airport transfers. Passengers with connecting layovers over seven hours can also receive complimentary transit accommodations.
Gulf Air Free Stopover Destinations: Bahrain.
Hawaiian Airlines
The Hawaiian Airlines stopover program is beautiful for passengers. Only international flights are allowed to stop over once per booking. Honolulu's natural beauty and bustling nightlife can be enjoyed on your way to Maui.
Hawaiian Airlines Free Stopover Destinations: Honolulu, Hawaii, for example, on, en route to, and from Japan, Korea, Australia, or New Zealand.
Iberia Airlines
"Hola Madrid" is the name of the stopover program Iberia offers. You can book up to six nights in Madrid for free during the stopover. There will be a 40% discount on Melia Hotels, offers on tours and experiences, food, free public transportation, free beers, and more for customers who take advantage of the promotion.
Iberia Airlines Free Stopover Destinations: Madrid, Spain.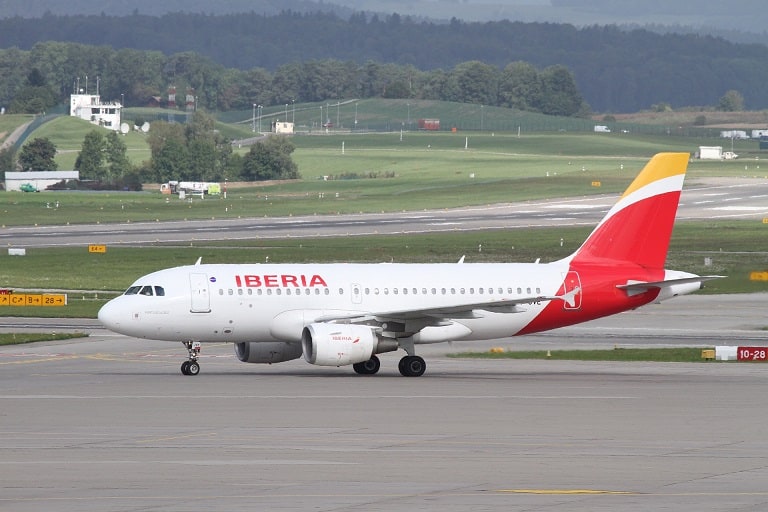 Icelandair Air
Icelandair operates the original stopover program. By taking advantage of Iceland's position between Europe and North America, the airline's stopover program catapulted Iceland to the top of every traveler's bucket list. Passengers can stay in Iceland for up to seven days without paying additional airfare under the program.
Iceland Air Free Stopover Destinations: Rykevick Iceland.
And you can also use the multi-city flight to combine various routes for next to nothing.
Japan Airlines
It is unclear from Japan Airlines' website what their policy is regarding stopovers. Your itinerary can include a stopover in either Tokyo or Osaka for up to three nights at no additional cost.
Japan Airlines Free Stopover Destinations: Tokyo or Osaka, Japan.
Kenya Airways
With the help of the Kenya Tourism Board and Kenya Wildlife Services, the airline provides a driver and tour guide to take passengers to Nairobi's only national park within city limits, eight miles from Kenyatta.
You spend the next four hours looking through binoculars as you watch lions, endangered black rhinos, cheetahs, giraffes, hippos,s and 400 species of birds in the park.
Kenya Airways Free Stopover Destinations: Nairobi, Kenya.
*Note: you may need to buy a visa for this one. And, sometimes, the stopover comes with a charge.
KLM
In addition to Amsterdam, KLM has hubs in Paris, France, and Amsterdam, Netherlands. If you prefer, you can book one city on your outbound flight and another on your inbound flight for the stopovers, which are free (except taxes).
KLM Free Stopover Destinations: Amsterdam, Netherlands,s and Paris, France.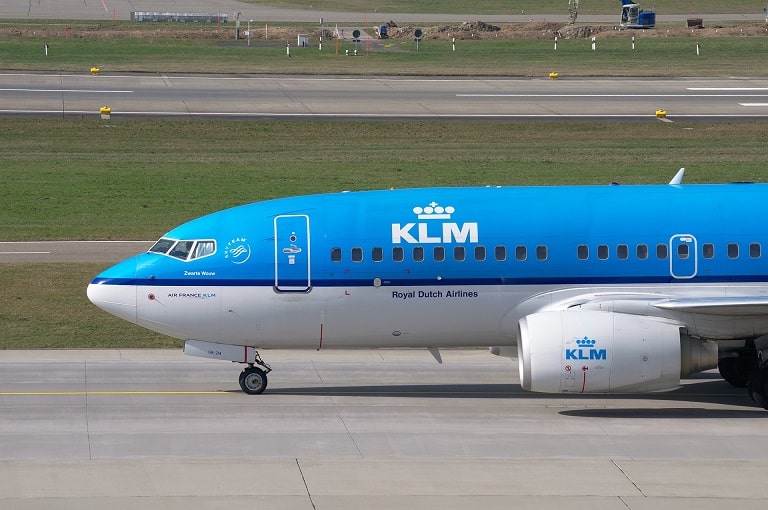 Oman Air
Muscat International Airport is a free stopover airport for Oman Air. It is possible to book a stopover for 1-3 nights. You can choose from several stopover packages. A discount on hotel rooms and a complimentary breakfast are usually included in most packages. There are hotels of 3, 4, and 5 stars to choose from. It is also possible to take tours.
You can take a full-day Muscat city tour if you have a long layover of 8 hours or more.
Oman Air Free Stopover Destinations: Muscat, Oman.
Qantas Airlines
When you book your airfare with Qantas, you can include a stopover en route to your final destination at no additional cost.
Qantas Airlines Free Stopover Destinations: Virtually anywhere.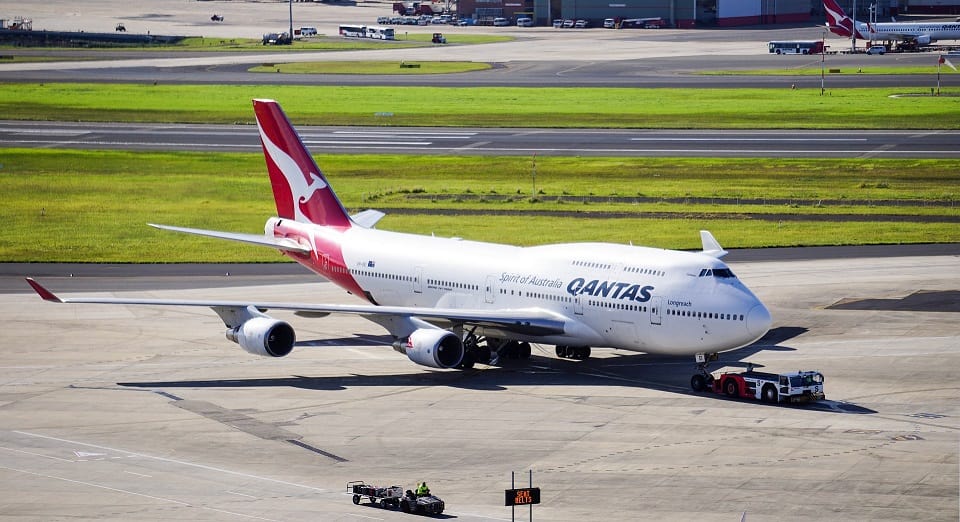 Qatar Airways
Even though Doha isn't as popular as Dubai, it's still a worthwhile destination. Qatar Airways offers this offer to passengers with connections in Doha of over 12 hours. The package includes a free transit visa and discounted hotel rooms for up to four nights.
Qatar Airways FreeStopover Destinations: Doha, Qatar.
RavnAlaska Airlines
Another airline that you probably haven't heard of offers a stopover program. With its "RavnAlaska DAYover" free stopover program, RavnAlaska offers accessible 24-hour stops along the way at any of their "major hubs" in Alaska.
RavnAlaska Airlines Free Stopover Destinations: Any hub in Alaska.
Royal Air Maroc
The stopover programs offered by Royal Air Maroc make it an attractive option for your next vacation.
Passengers can stay at the airline's hub in Casablanca for up to five days at no additional cost. There is also a separate program for long connections, which provides a free hotel for layovers over 8 hours.
Royal Air Maroc Free Stopover Destinations: Casablanca, Morocco
Royal Jordanian Airlines
Jordan played a significant role in history as a major crossroads of culture and a Silk Road story. Amman, the country's capital, is the hub for Royal Jordanian's extensive network.
As part of its "Zuwar Stopover Program," the airline offers passengers the chance to explore Jordan during a pause in their trip. The airline seems to know how to treat its guests well, as Zuwar is the Arabic word for the visitor. In addition to overnight and day trip options to many of Jordan's top destinations, the program offers attractive prices.
Royal Jordanian also provides accessible transit accommodations and meals for those with extended layovers of 8-24 hours.
Royal Jordanian Airlines Free Stopover Destinations: Jordan.
Singapore Airlines
For around $50, Singapore Airlines offers stopover packages for one or two nights in Singapore. Transfers from the airport are included, and nearly 40 hotels are available.
In the two-night version of the Stopover Holiday package, you will receive a one-day Universal Studios Singapore passband access to over 20 attractions throughout Singapore.
Singapore Airlines Free Stopover Destinations: Singapore.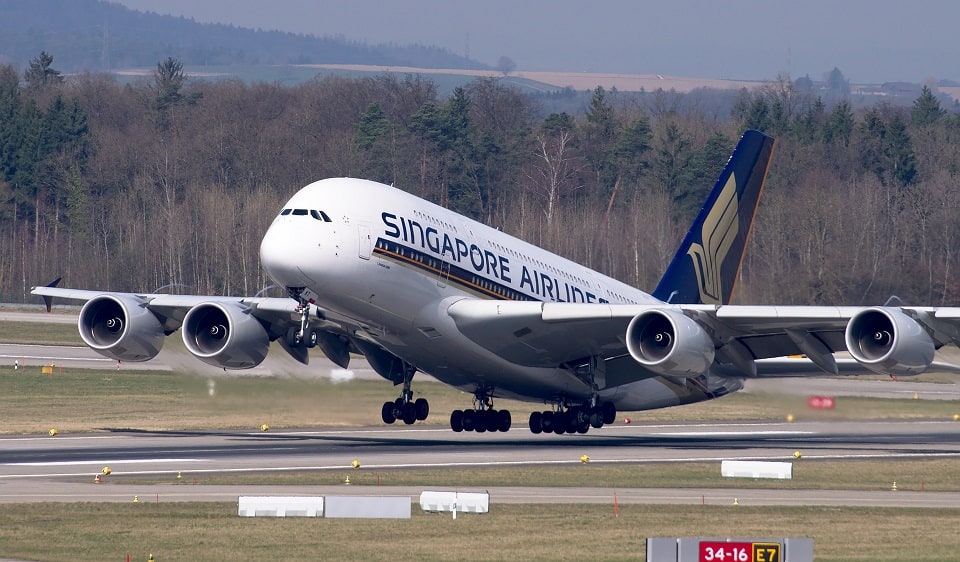 Swiss Airlines
Swiss Air allows passengers transiting Zurich to book four-night stopovers on their outbound or return trips. As part of the stopovers, they also offer package tours to Zurich and throughout Switzerland, including budget and luxury options, free travel by train, bus, and boat throughout Switzerland, and up to 50% off Swiss mountain train tickets.
Swiss Airlines Free Stopover Destinations: Zurich, Switzerland.
TAP Air Portugal
Although TAP Air Portugal is well known for its affordable fares between Europe and North America, their stopover program is less well known. Stopovers can be booked quickly at the airline's hubs in Porto and Lisbon. Through its convenient app, TAP offers discounts on experiences and services for stopover passengers, such as public transit passes, museums, and more.
Stopover passengers are not offered accommodation but can access discounts through the airline's dedicated app, "Stopover Portugal.".
TAP Air Portugal Free Stopover Destinations: Porto and Lisbon, Portugal.
Thai Airways
If you interested in exploring the sights and sounds of Bangkok? If you are on a layover, you might consider taking a tour rather than staying in a hotel or taking advantage of waiting a few nights!
Thai Airways Free Stopover Destinations: There are more than 60 THAI destinations in more than 20 countries around the world that are available for free stopovers with Thai Airways. There are many free ones in Bangkok.
Turkish Airlines
There is much to see and do in Istanbul during a Turkish Airlines stopover, starting with the controversial new airport. Star Alliance member Turkish Airlines offers two stopover programs, including free tours under its "Touistanbul" program. Additionally, they provide free stopover accommodation through a partnership with over 10 four and five-star hotels. Passengers in business class will stay in five-star hotels for two nights, and passengers in economy class will stay in four-star hotels.
Turkish Airlines Free Stopover Destinations: Istanbul, Turkey.
United Airlines
In addition to one-way award travel, United offers complimentary stopovers when you fly roundtrip or combine three or more one-way flights.
A MileagePlus perk known as Excursionist Perk has some restrictions; most notably, its origin and destination must be within a single region.
United Airlines Free Stopover Destinations: Virtually anywhere.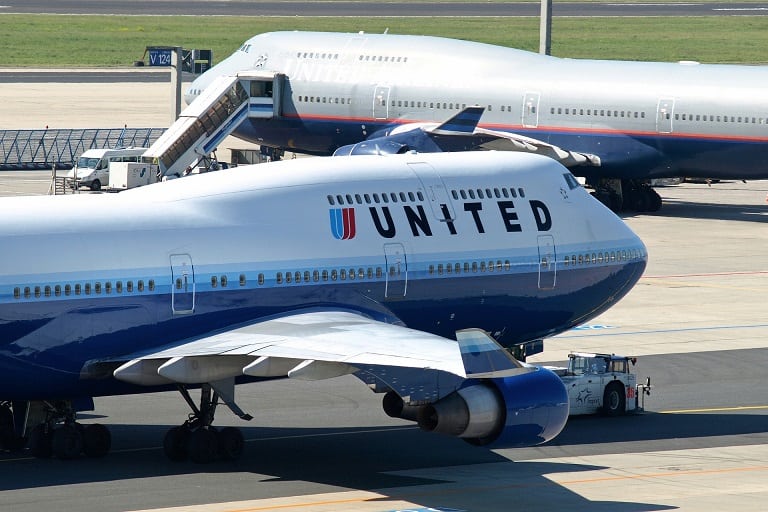 Webjet
Building your itinerary for your dream holiday is an easy way to match cheap flights with other modes of transportation. Choose to fly into Amsterdam and make your own to Paris, then return to Australia from the French capital. Or touch down in New York City through Honolulu, Los Angele,s and Dallas. You could then treat yourself to a beach break in Mexico or Fiji on your return to Australia.
Webjet Free Stopover Destinations: Virtually anywhere.
Virgin Australia
One of my all-time favorite carriers, Virgin Australia, often lets you stop over for free in Brisbane, Melbourne, or Sydney on trips from the U.S., so there's no need to buy a separate ticket to visit two of those cities.
Virgin Australia Free Stopover Destinations: Brisbane, Melbourne, or Sydney, Australia.
Some sites claim you can also get a free stopover in Dubai and Abu Dhabi, but I have not tested this one!
FAQs
Are There Any Hidden Costs with Free Airline Stopovers?
Taxes at the airport are an additional cost to consider.
The downside of making your stopover is that you may have to pay more airport taxes. You can expect to pay between 5% and 50% in taxes. Taxes are generally charged at every airport you visit. You will be charged tax on your ticket. Flying into different cities and countries will cost you different amounts. Transit through a city rather than stopping there will result in lower or no airport taxes. To qualify for an award ticket, you must purchase a roundtrip ticket. As you'll see below, most carriers do not allow stopovers on one-way tickets. Even though multiple cities are involved, an itinerary with an open jaw usually counts as a roundtrip ticket.

What's the difference between a multi-city flight stopover and a layover
A layover and a stopover are used in air travel to describe different types of breaks in a journey with connecting flights. On the other hand, a multi-city itinerary is a type of booking involving multiple destinations with flights that are not necessarily connected.
A layover refers to a shorter break in a journey that occurs when a passenger needs to change planes or flights. It is typically less than 24 hours and may involve waiting at the airport or transferring to another gate to catch the connecting flight. Airlines usually plan layovers to allow passengers to change planes and reach their final destination more efficiently.
On the other hand, a stopover is a more extended break in a journey that allows passengers to visit an additional city or destination before continuing their journey. A stopover is typically more than 24 hours and may last several days or weeks. Passengers may leave the airport and explore the city, and then resume their journey on a later flight. Some airlines offer free stopovers to encourage travelers to visit a particular city or country.
A multi-city itinerary is a type of booking that allows passengers to visit multiple destinations with flights that are not necessarily connected. This type of booking is helpful for travelers who want to visit various cities or countries without having to backtrack to their starting point. A multi-city itinerary allows passengers to book flights to different destinations with different departure and arrival dates.
Closing Thoughts
Travelers can use stopovers to access more global destinations, as seen in the examples above.
Don't Forget to Check Visa Requirements Before Booking a Stopover!
Immigration is still required even if you are making a stopover. To optimize your spending, use complimentary stopovers to see more amazing places.
What is your favorite stopover program? Have any experiences to share or know of any we missed? Feel free to contact us!
Looking for more ways to maximize your travel? Start here:
We participate in the Amazon Services LLC Associates Program, an affiliate advertising program designed to provide a means for us to earn fees by linking to Amazon.com and affiliated sites.
Brit On The Move™ Travel Resources
Ready to book your next trip? Use these resources that work:
Need more help planning your trip? Check out our Resources Page, highlighting the great companies we trust when traveling.