Breaking Bad Tour: By now, most of you have either binge-watched Breaking Bad or know someone who has. I think it's safe to say most people are familiar with this phenomenal series. Brian and I loved this show; for me, it was epic. I don't watch anything for very long, I have a brief interest/attention span, and I fall asleep watching TV in most cases. To date, Breaking Bad is the only series I have ever seen every episode of.
The Breaking Bad show was primarily filmed in Albuquerque, New Mexico. Who would have known? And guess what, you can take a guided tour. You might be tempted to; if tours are your thing, go for it.
The real deal is you don't need to pay to take a Breaking Bad tour if you have a car. You can do a self-guided tour to most of the locations used for filming. There are mainly three sections to cover, Northern Heights, Downtown, and North.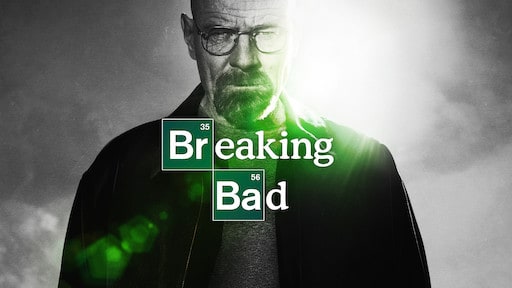 This post may contain affiliate links. Please read our disclosure and privacy policy for more information.
About Breaking Bad
The show follows Walter White (Bryan Cranston), a chemistry teacher living in New Mexico with his wife (Anna Gunn) and cerebral palsy-affected son (RJ Mitte). A prognosis of two years is given to White after he is diagnosed with Stage III cancer. Due to his medical prognosis, White gains a new sense of fearlessness and ascends to power in the world of drugs and crime. The series showcases how a fatal diagnosis like White's releases a typical man from everyday society's daily concerns and constraints and shows his transformation into a drug kingpin.
Northern Heights – Breaking Bad Tour
Do the Northern Heights section together as they are in the suburbs:
Walt & Skyler's House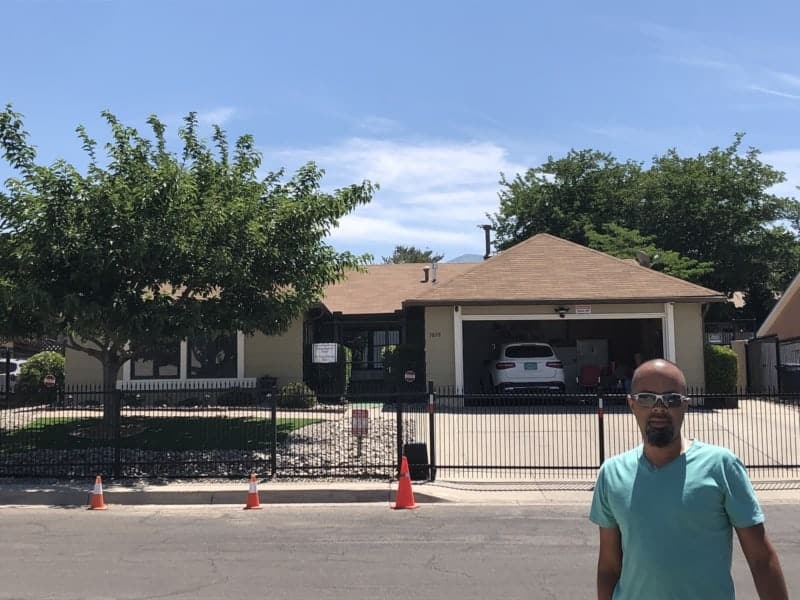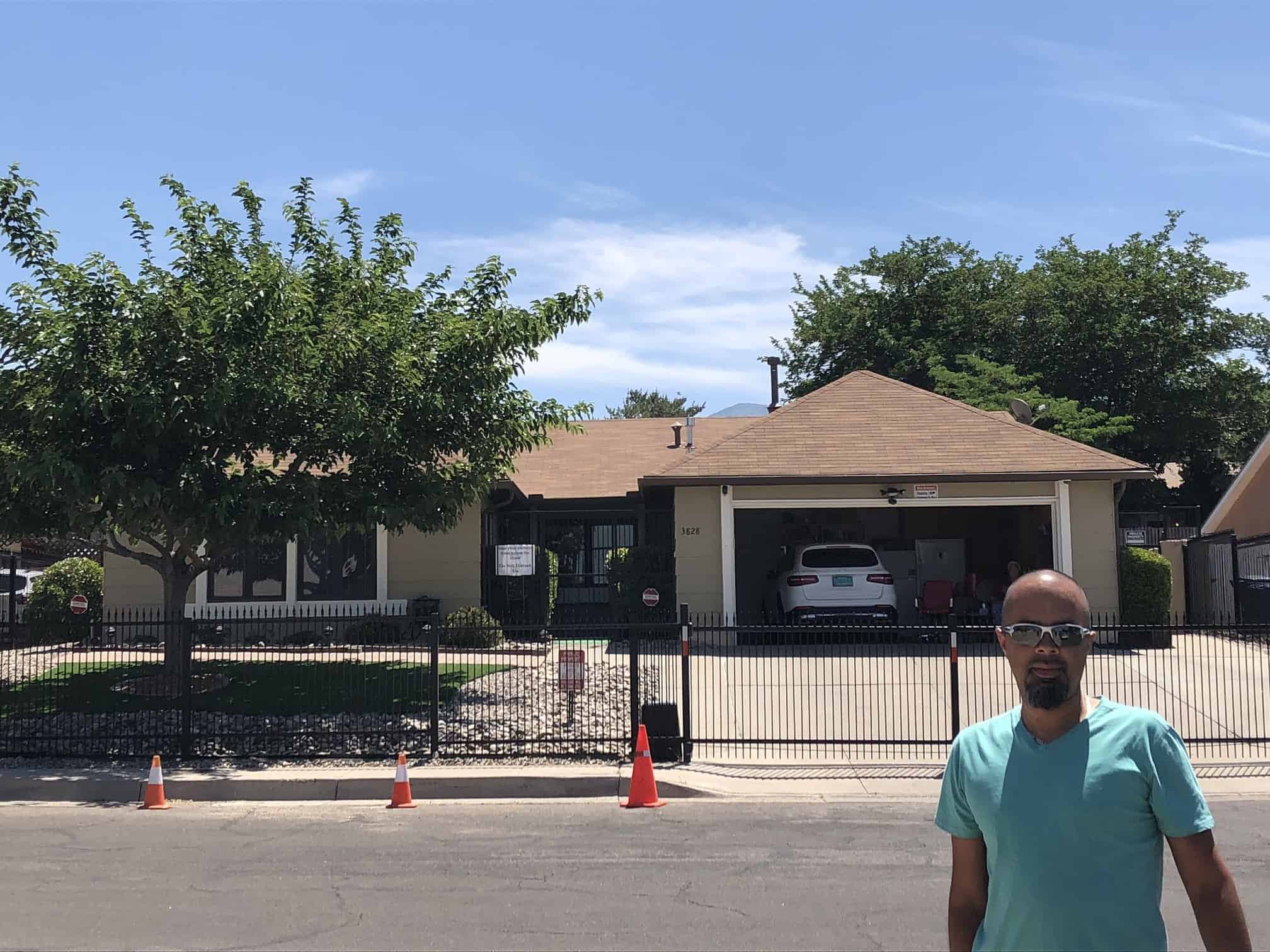 3828 Piermont Dr. NE Albuquerque, NM 87111
Infamous for the pizza scene, this is an actual residence. Don't try to recreate the scene and throw pizza on the roof!
The family that lives here is less than impressed with the attention and has installed a fence around the entire perimeter. There are also construction cones blocking parking and signs everywhere, asking you to take your photos and go.
Naturally, we were not the only tourists capturing a snap. What I found odd is why the family that lives there has not cashed in on this? If It were me, I would offer guided tours through the house or at least a peek in the window or charge for a view of the pool. I mean, tour buses are trekking through the neighborhood daily, so why not profit from it?
Saul Goodman's Office
9800 Montgomery Blvd NE, Albuquerque, NM 87111
A mile away from Walt & Skyler's House, the office is on the Montgomery Blvd and Eubank Blvd intersection. If you are un familiar with Saul Goodman's, he's the corrupt lawyer Walter and usee use. This location is also featured in the follow-up show Better Call Saul on AMC.
Hank and Marie Schrader's House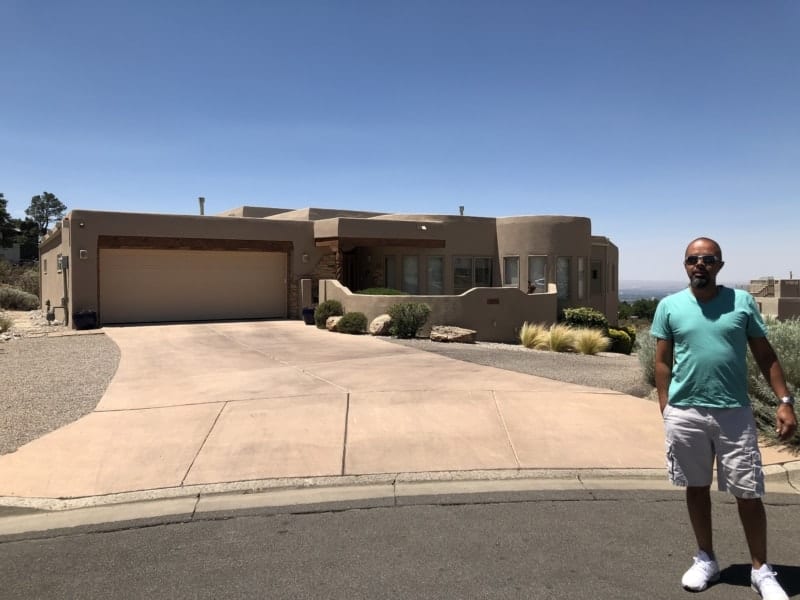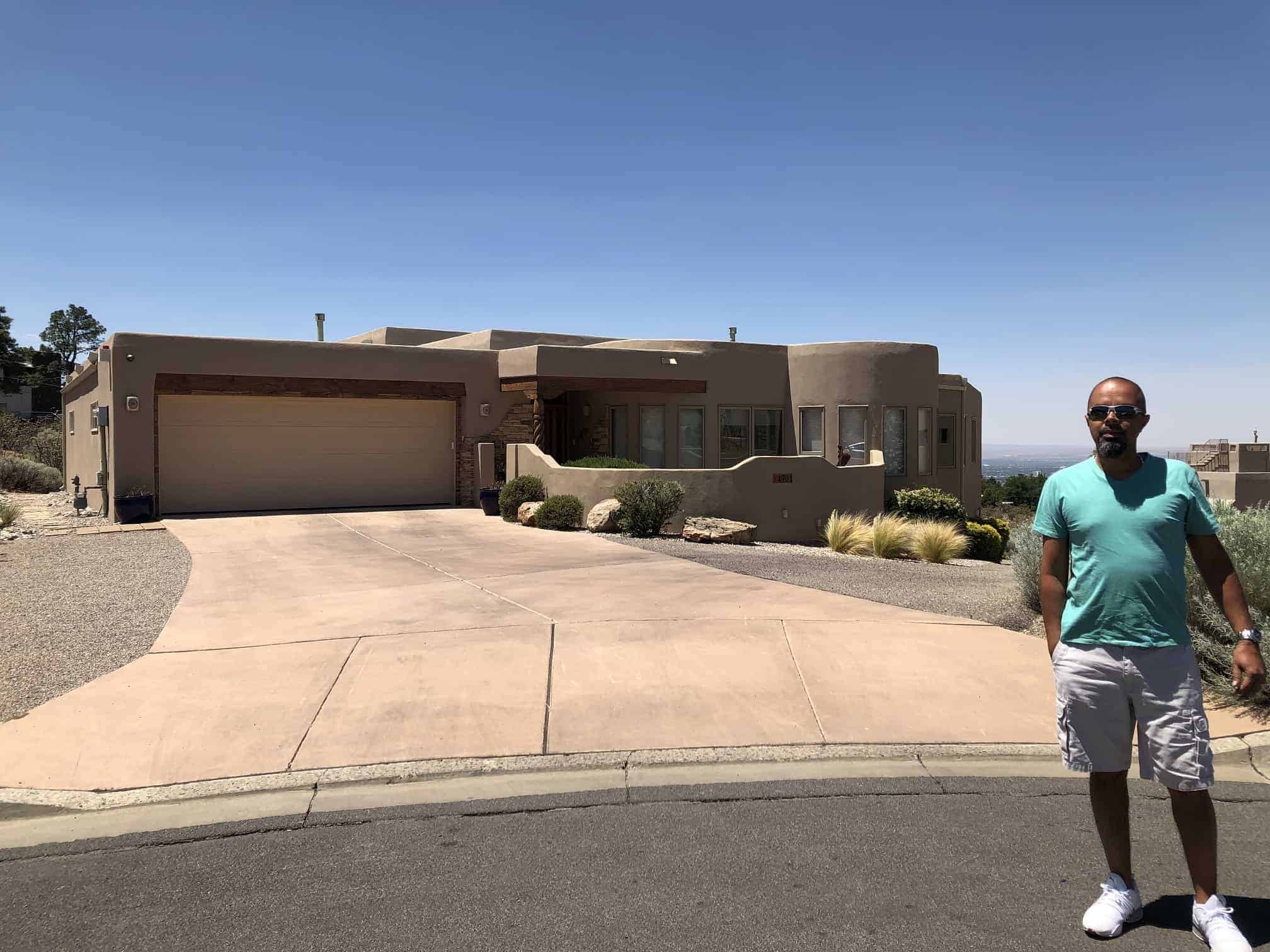 4901 Cumbre del Sur Ct. Albuquerque, NM 87111
Just three miles away from Walt & Skyler's house, this location gives you a glimpse of the Sandia Mountains. As portrayed in the show, this place is swankier than Walt & Skyler's house.
Another private residence, so please be respectful to the owners.
The White's A1 Car Wash
9516 Snowheights Cir NE Albuquerque, NM 87112
Formerly known as The Octopus Car Wash, now Mister, this is the car wash that Walter and Skyler owned on Breaking Bad. As you know, they used it to launder money – the irony!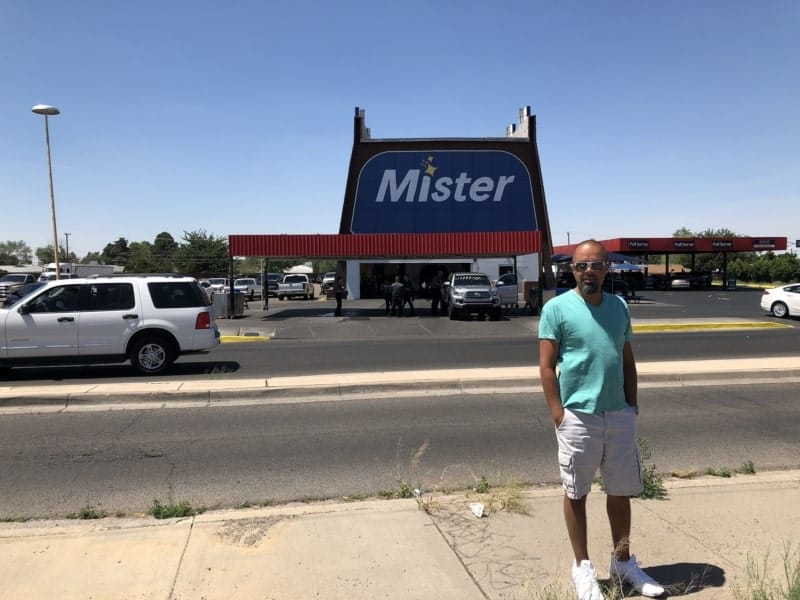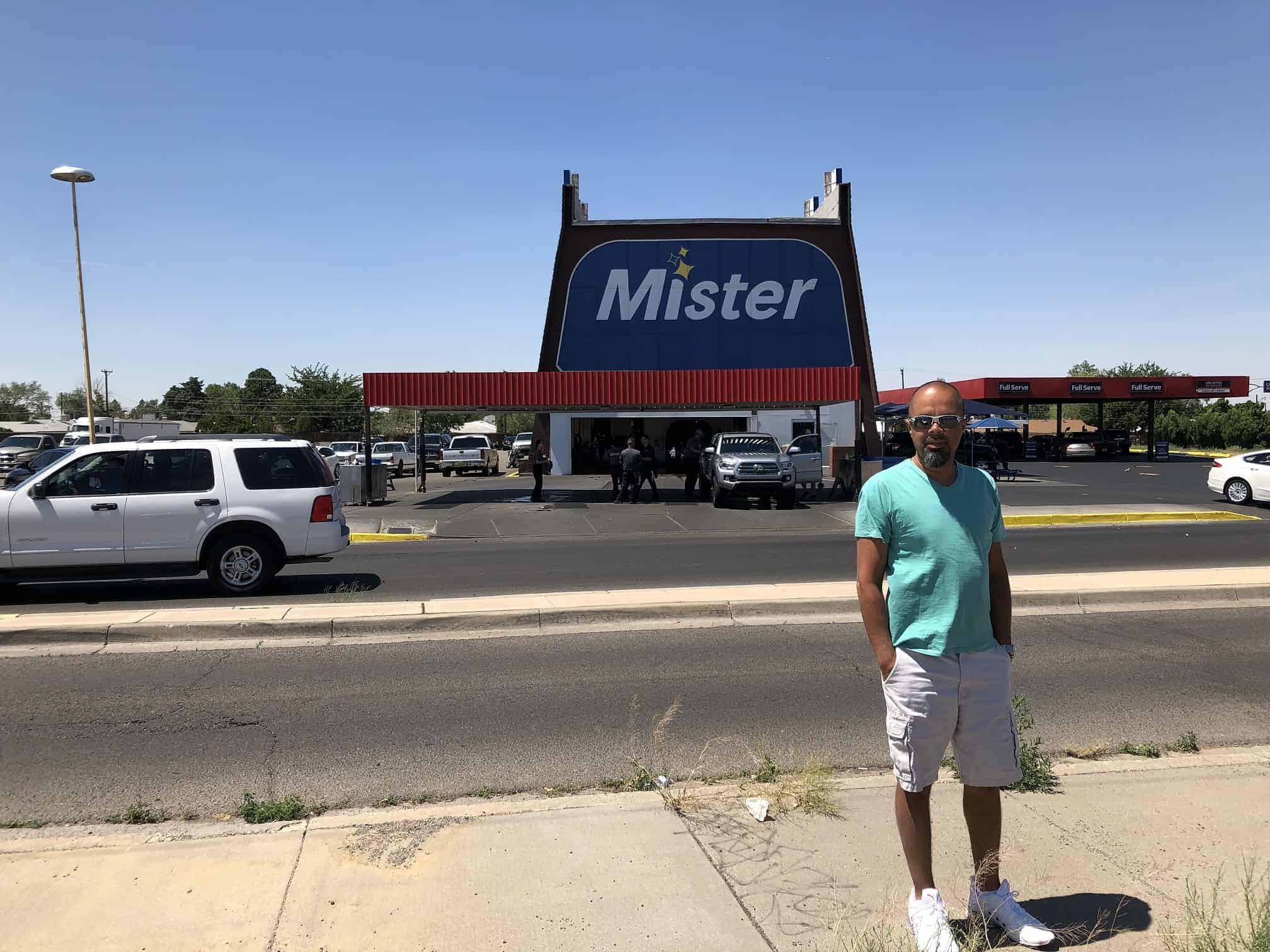 Breaking Bad Self-Guided Tour Map
Breaking Bad Fans Essentials
Downtown – Breaking Bad Tour
Loyola's Family Restaurant
4500 Central Ave SE Albuquerque, NM 87108
The diner where Mike and Jesse refuel in Season 4.
Walters Apartment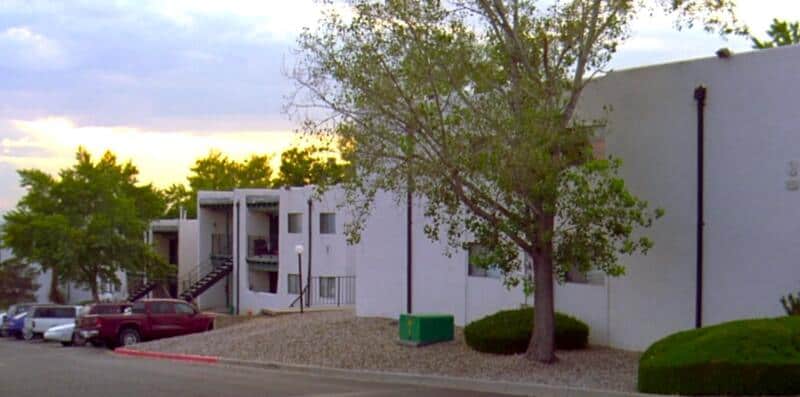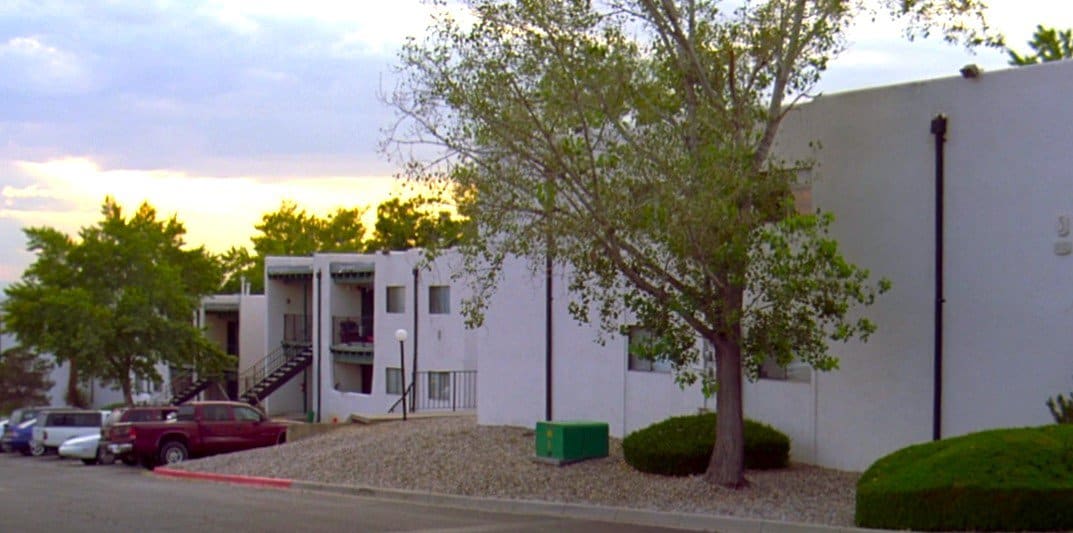 3932 Silver Ave SE Albuquerque, NM 87108
Gertrude Zachary Jewelry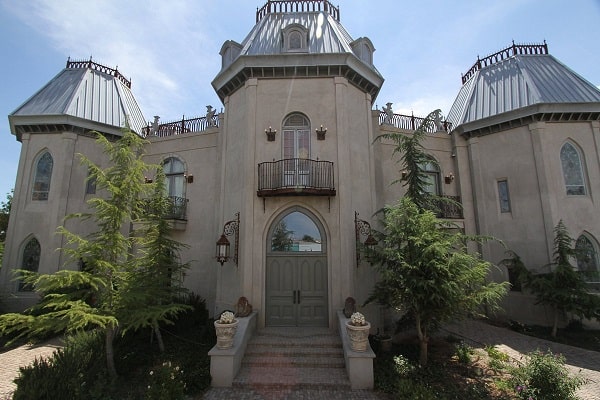 3300 Central Ave SE, Albuquerque, NM 87106
Remember the scene where Marie shoplifted? This is the place where it happened!
Jesse & Jane's Duplex
323 Terrace St SE Albuquerque, NM 87106
Crossroads Motel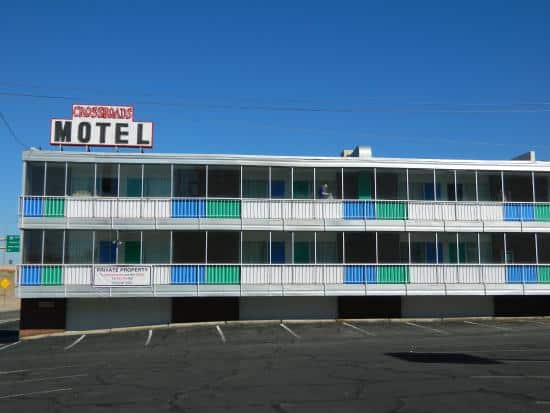 1001 Central Avenue NE Albuquerque, NM 87106
Known as the "The Crystal Palace" in Breaking Bad, it was home to Wendy, the prostitute. It was used many times throughout the series, located along Central Avenue (Old US 66), next to Interstate 25. You will see the sign on the highway.
Ironically, there is a sign saying you must pay to take a photograph. Total nonsense – it's a public building. Ignore the warning and take all the photos you like.
And, if you are a die-hard fan, you can stay at this hotel, although be warned that the reviews are terrible, and by all accounts, it's a dump. This said, how many people can say they stayed at the motel featured in Breaking Bad? I think it's worth roughing it for a night to complete your experience.
Closing Thoughts
Every fan wants to take a Breaking Bad tour, and you should! It's not often that shows like this are filmed in public areas that you can visit. As a fan you will relish seeing these sites for yourself and touring will give you a renewed connection to the show!
Is This Post Helpful to You?
If so, I would love to keep in touch with you and see your photos and comments about your experiences in America! You can follow me on Instagram or Facebook.
If you share your photos, I will share them with all of the other followers of Brit On The Move! Just tag BOTM at @britotmove or hashtag #britotmove
Keep Moving – You only get one life!
Looking For More Travel Inspiration? Start Here.
We participate in the Amazon Services LLC Associates Program, an affiliate advertising program designed to provide a means for us to earn fees by linking to Amazon.com and affiliated sites.
Brit On The Move™ Travel Resources
Ready to book your next trip? Use these resources that work:
Need more help planning your trip? Check out our Resources Page, highlighting the great companies we trust when traveling.