At the end of 2018, I completed visiting all 50 States. New Mexico was one of the remaining four to explore in 2018. I chose to spend a week here. You might ask why? Well, this was an easy decision. The west, mainly the Rocky Mountains, has always been good to me. I chose Santa Fe because white water rafting was on the list, and the Rio Grande runs through this region. Having researched New Mexico, Santa Fe also offers up plenty of things to do. Here is why I think you should visit:
The beauty of the desert wowed me. It's hard to describe this place because it's radically different from other states. Sure, the desert looks as expected. Dramatic mountain backdrops bask with rock formations that change color as the day progresses — sandstorms blowing over the landscape covered in two-needle pinyon trees.
What is different are the buildings, culture, and heritage. Spanish colonial architecture dominates the region, and adobe buildings are everywhere. Chile Ristras adorn the adobe buildings employing every hue of terracotta known to man. The beauty of the buildings is what makes this place stand out.
This post may contain affiliate links. Please read our disclosure and privacy policy for more information.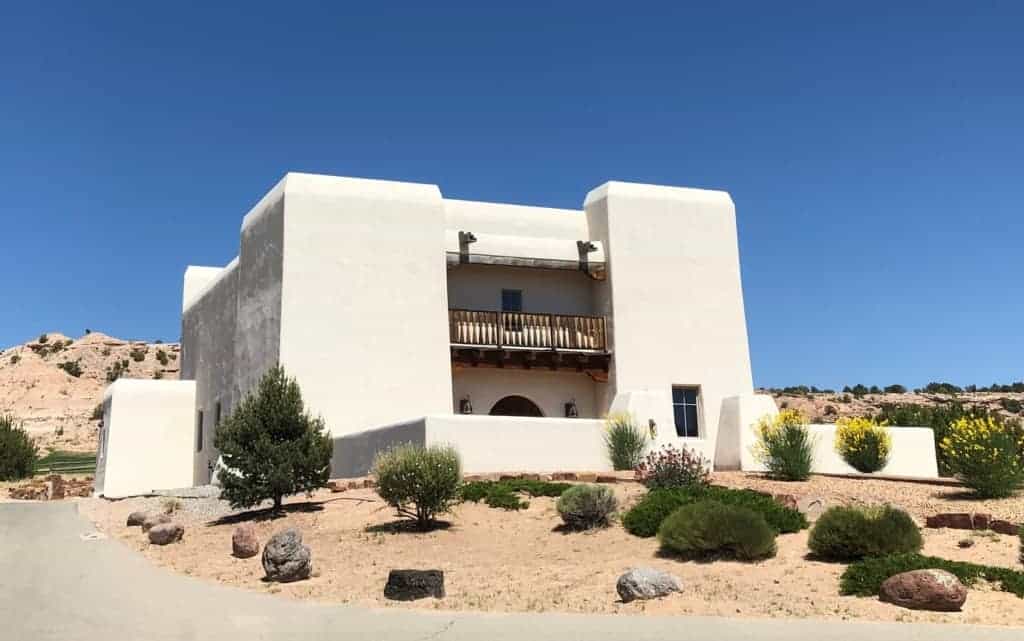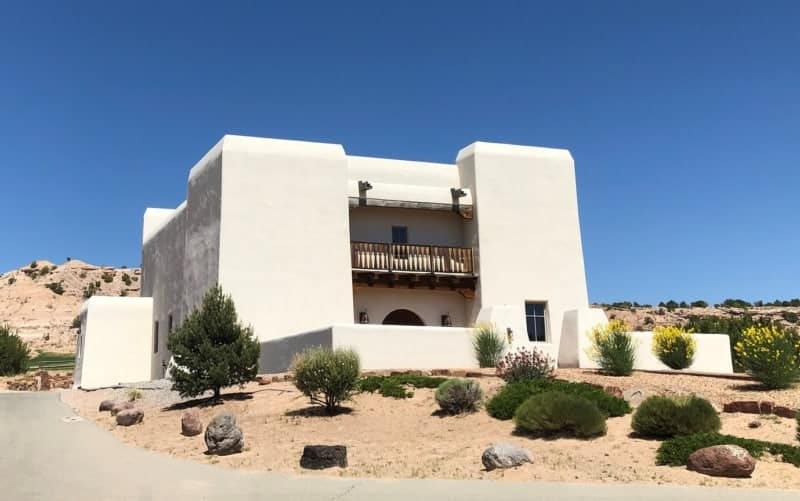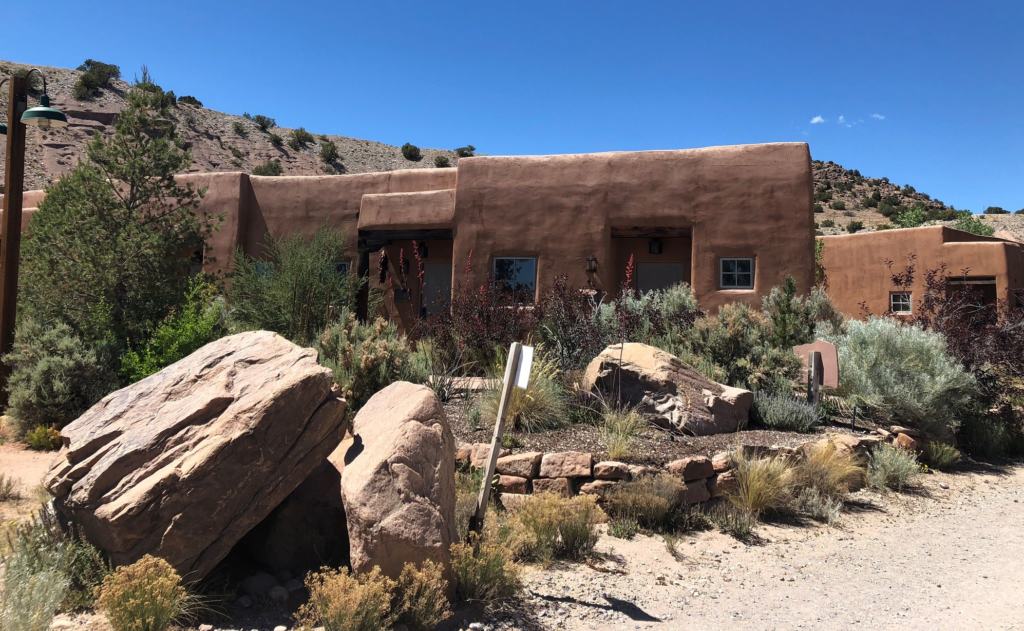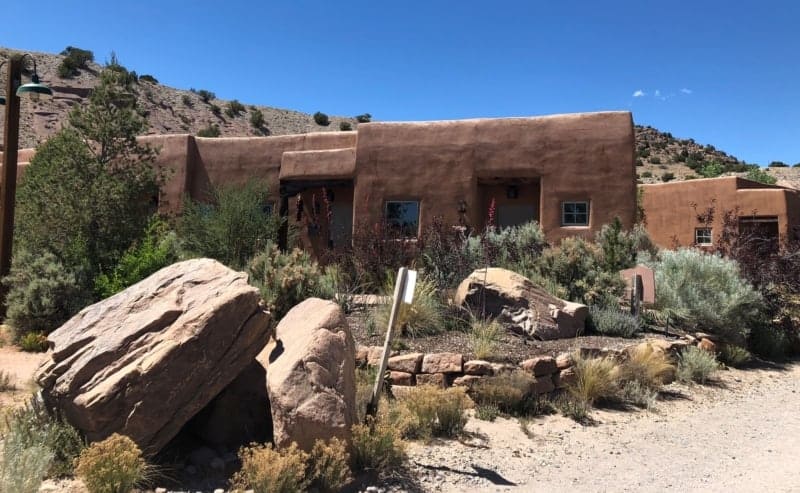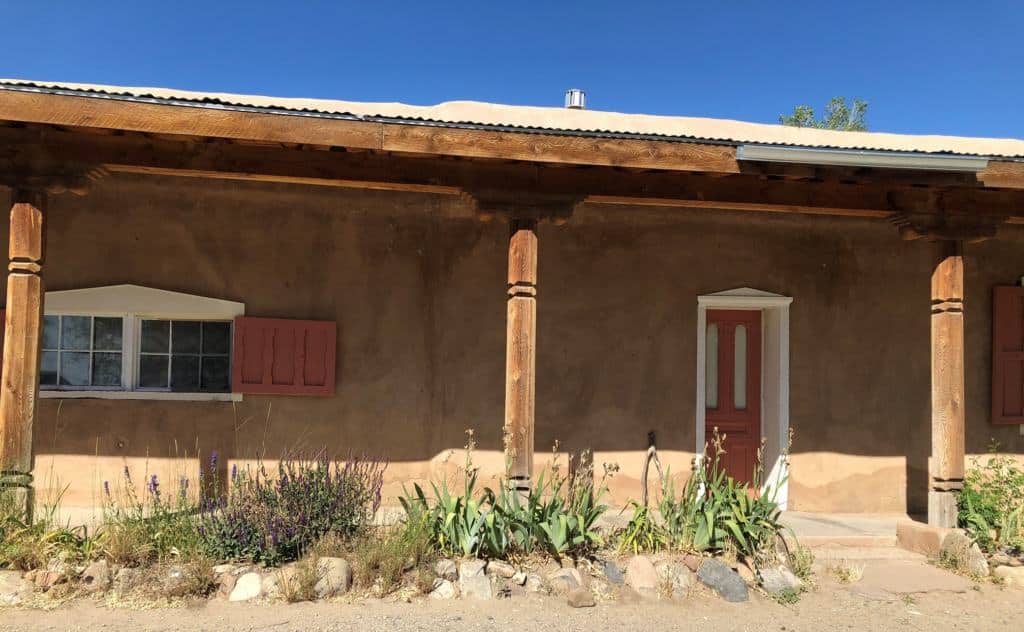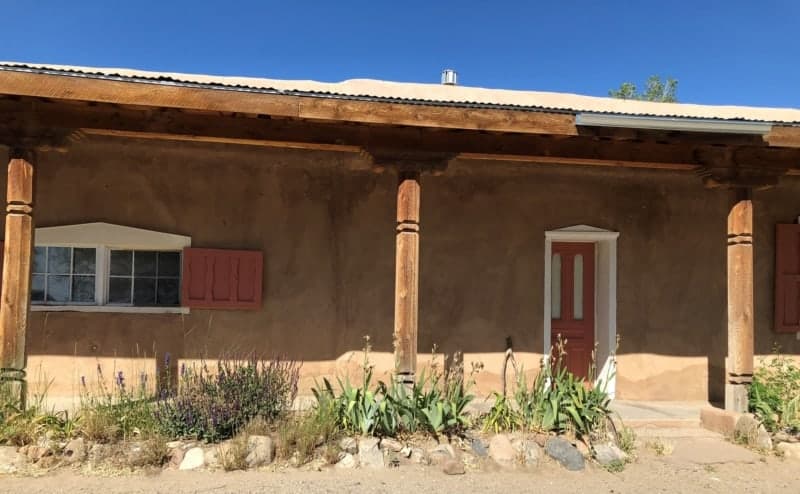 The Beauty of New Mexico
I can't quite pinpoint what is so visually stimulating. Perhaps it's the natural colors or the curbed angels? Maybe it's the brightness and depth of the colors? Regardless, the adobe buildings are stunning. Adobe is a mixture of mud and straw pressed into a mold to form adobe bricks used to make the walls. The walls are then finished with mud plaster.
Interestingly, newer construction in this style has the same look but does not have the straw. Once you have looked at a few, you can distinguish old from new. Both are beautiful yet created differently. From what I have read, more modern construction uses gypsum vs. straw.
If you did not know better, you would think that you had left the United States and traveled to Mexico or Spain's remote location. If you have the slightest interest in architecture or history, this place should be on your list.
In addition to the visual splendor, something else that was amazing was the food and tequila! Every single meal we ate here outside of the hotel was terrific. I would go as far as to say the food and drinks rank high for me. I will discuss this in detail below.
While stunning and enjoyable, this place is not necessarily a return spot for me. Nor will it make it onto my on my top 5 list. Not to say I would not return, I might. I think I covered all the highlights I wanted to and thoroughly enjoyed them. This being said, I would recommend anyone visit.
Hidden Gem
Lastly, there is one hidden gem here that you can only find in New Mexico! If you are a Breaking Bad fan like me. Well, it was filmed in New Mexico. Not in Santa Fe but in Albuquerque, which is only an hour or so south. We flew into Albuquerque, so we did this tour on our last day. See my post on a DIY Breaking Bad tour.
Sights to See
Ojo Caliente Mineral Springs Resort & Spa
We spent an afternoon here. You could make it an entire day out, but it is open until 10 pm, so realistically plan for half a day. For me, this place was heaven. The Monkey and I basked in mud then soaked in the various hot pools. The layout and decor of this place are reminiscent of a high-end resort in Africa. I loved it. Brian, on the other hand, had a different reaction that is only fair to share. This place is cheap; it's $24 pp for all-day access. As we all know, cheap can bring those less fortunate or less refined. Or, to make this more visual for you – think Walmart.
I don't think you should have to have a ton of money to enjoy some luxury. Brian, on the other hand, disagreed but with valid concerns. His thought process is that pricing dictates the clientele. Yes, there were several 300 lb. plus people running around. Not a problem – we are who we are. But when you are in a bikini thong that does not fit, it's a bit much. I am not body shaming here. I am not even remotely thin or in shape. For me, it was not about the weight; it was more about the overall appropriateness of the attire given the weight. For example, I would have reacted or noticed if "socially deemed perfect figures" ran around in thongs and nipple pasties.
Brian also experienced two different (stress different) floating false nails in the main pool. I didn't see this, and he did not tell me until we left. Thank goodness because the thought alone grossed me out.
I still enjoyed it, and seriously it's worth the $24 for the mud bath alone. I would go back in a heartbeat, nails and all!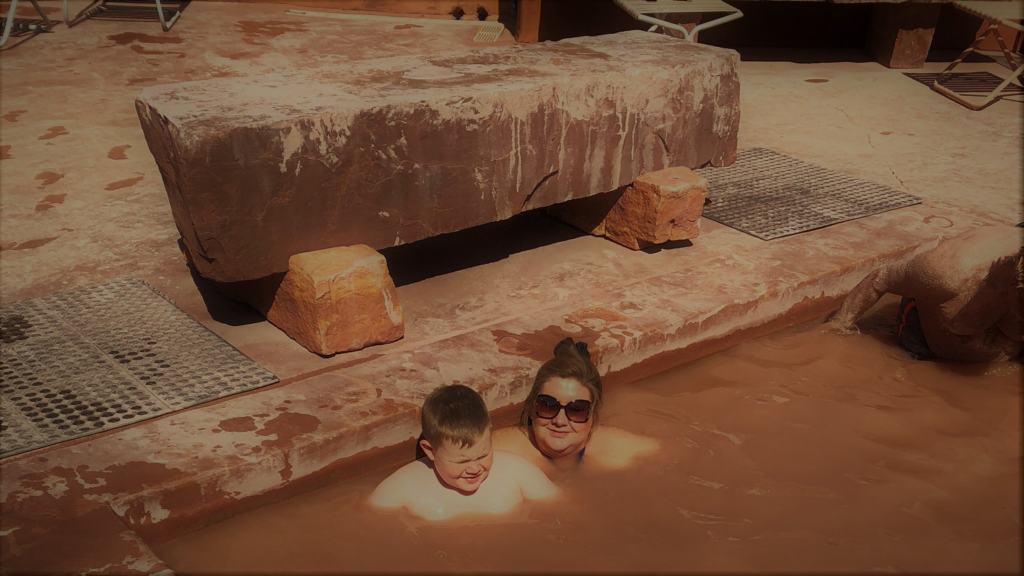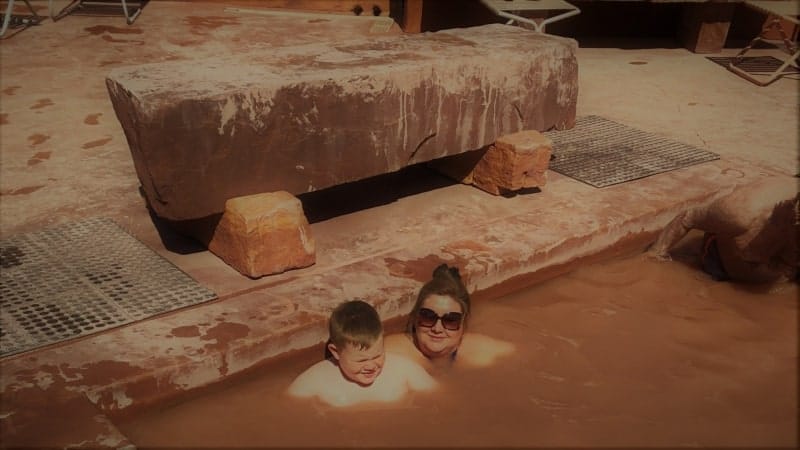 Taos Pueblo
Sometimes referred to as Pueblo de Taos (settlement of Taos). The only living Native American community designated as a World Heritage Site by UNESCO and a National Historic Landmark. One of the many reasons to visit New Mexico. This is not a day out; it's about a couple of hours at the most, so combine this with another outing. Once you arrive, choose from a self-guided or guided tour. The guided tour is included with admission. The buildings will capture your imagination; how do people live here? The sense of community will make you think about our complex gadget plagued lives. What's fascinating about this place is its heritage. It is hard to comprehend that this is a lived-in community honoring decades of tradition in 2018. While you are here, buy some bread cooked in a Horno. A traditional mud adobe-built outdoor oven.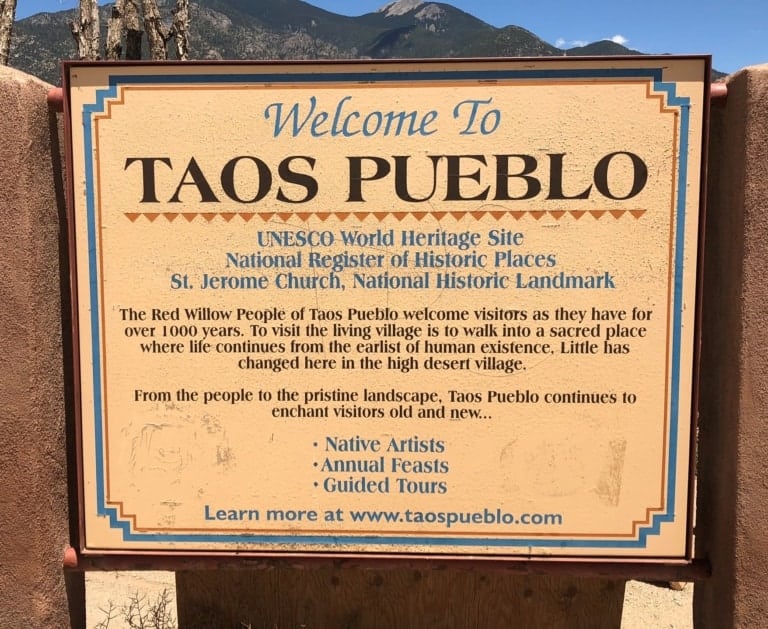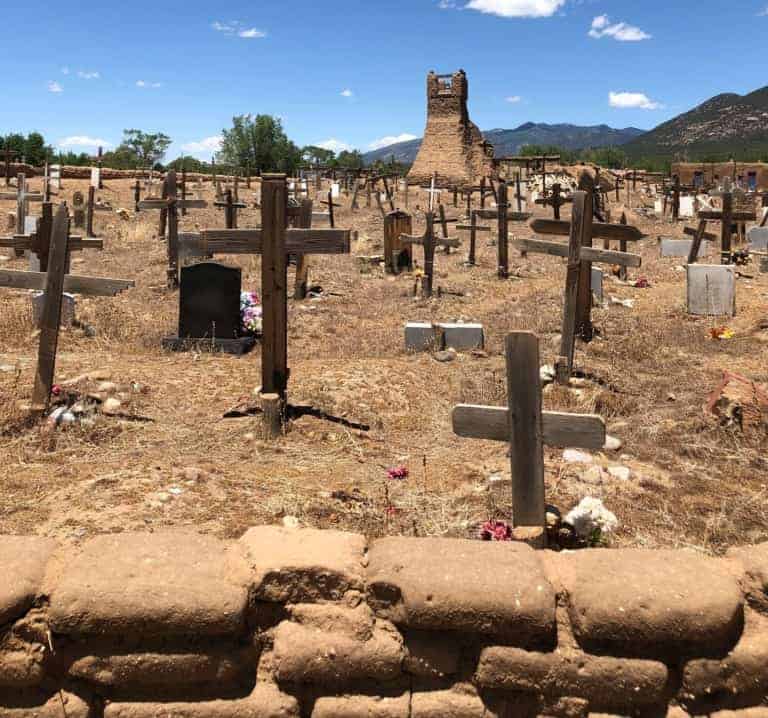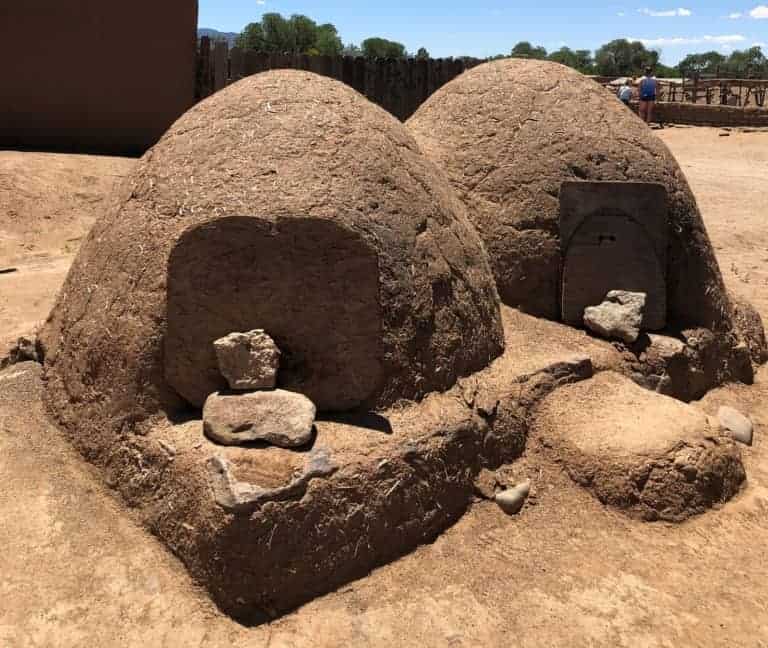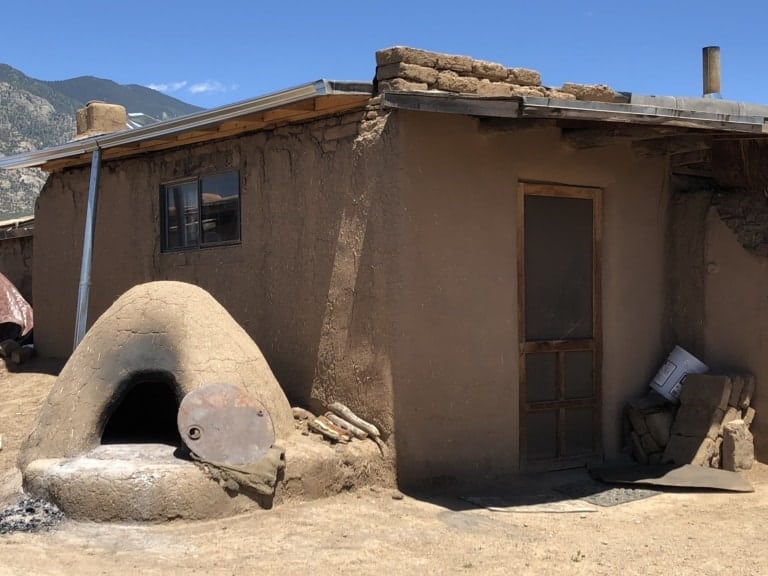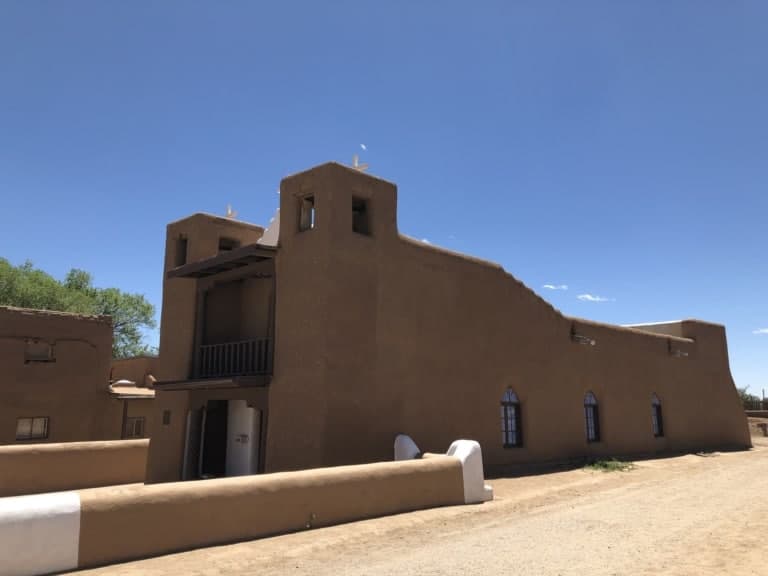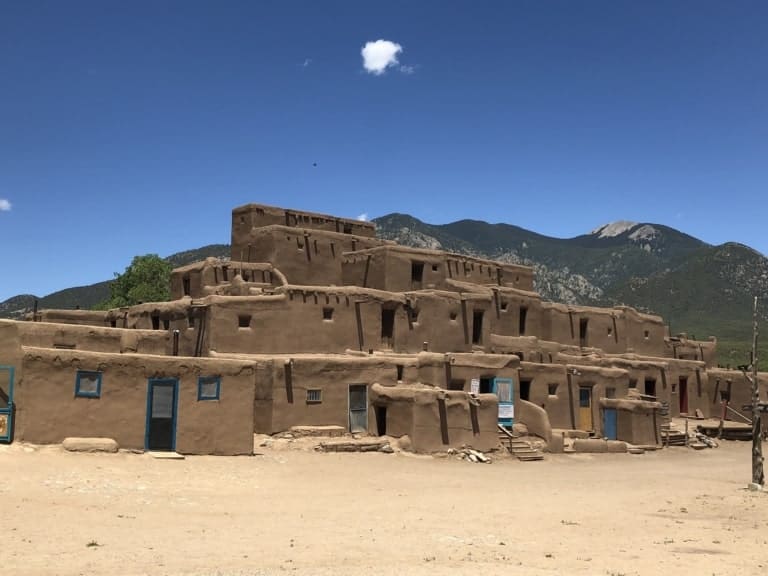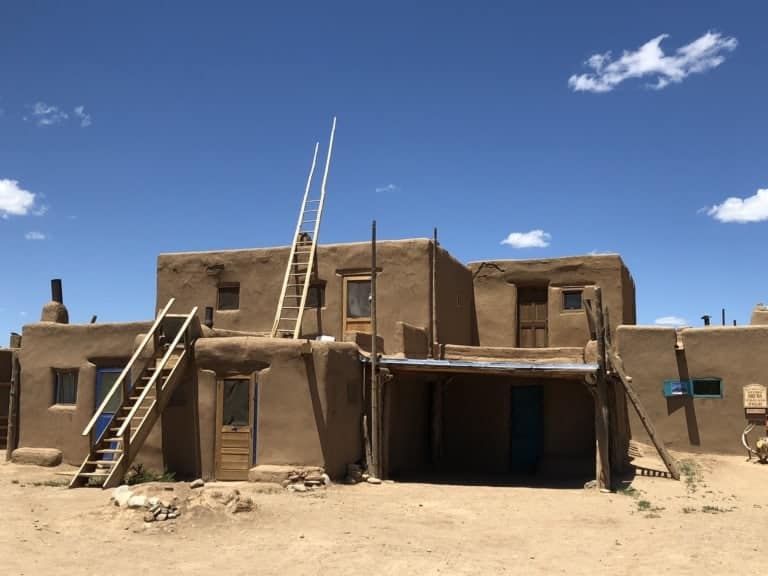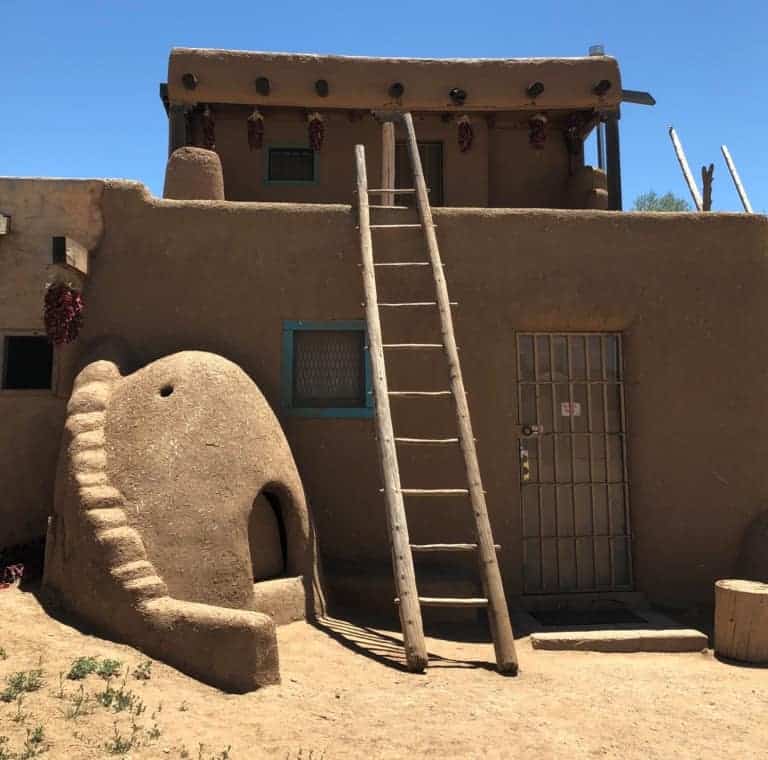 San Francisco De Asis Mission Church; Ranchos De Taos
The most photographed church in the United States. Located very close to Taos Pueblo. We made the mistake of not seeing this while in Taos and had to make the return drive on a different day. If you are in the region, you should combine Taos Pueblo and San Francisco De Asis Mission Church. Built somewhere between the 1700s and early 1800s. It is worth seeing for yourself, but it will only take you 30 minutes to an hour at most to view. In spring, the locals "enjarre," or re-mud. Essentially adding another layer of mud to keep the building intact. While we were there, we saw the piles of red adobe awaiting this tradition.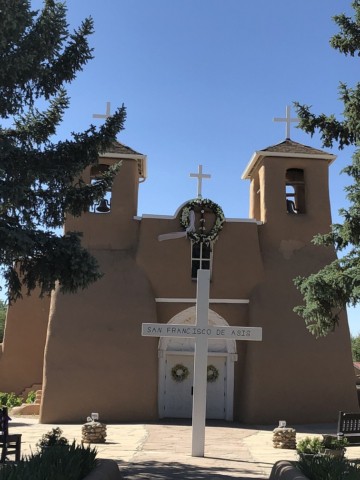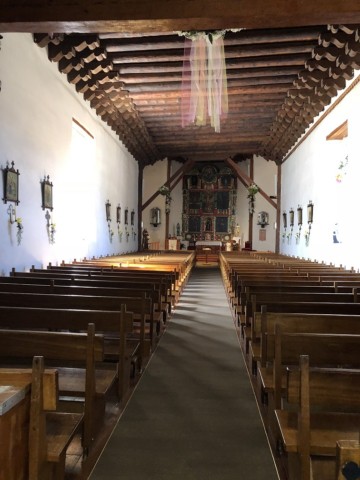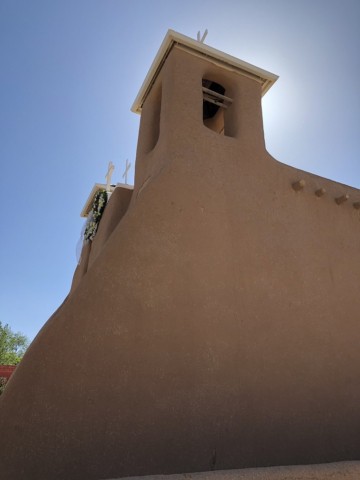 Bandelier National Monument
This place contains more American history than the new word relates to. These are ancient ruins of the ancestors of present-day Pueblo Indians dating back to 1150. Just a short drive from Los Alamos, you must not miss this. Here you can see the cave dwellings that are carved into the soft rock cliffs. Some houses still have black smoke stains from fire, and some contain petroglyphs (carved images). You can climb up into many of the dwellings and experience cave life for yourself! Not a full day out; the entire hike is 1.2 miles round-trip, so this is half a day at best.
White Water Rafting on the Rio Grande
We have rafted before in Seattle and Tennessee. Hands down, Tennessee was the best. I won't go into Tennessee's details here because I will eventually write about Tennessee as one of my favorite five places in the USA. We wanted to raft in Santa Fe because we had the Monkey with us, who have not rafted before. Most everyone has heard about rafting the Rio Grande. We made a 1/2-day trip on the Rio Grande with Santa Fe Rafting. I don't think the company you use means a lot other than price. Your experience will be in the hands of your guide. We had a great guide (but I can't recall his name).
The water was low, and the rapids were slow. It required a lot more paddling labor than anticipated. Overall, I enjoyed our rafting, but it was expensive compared to other states, and like I mentioned, not the best.
One thing that put me off rafting this river is the photo setup. Typically, you pay a fee to download all images or get a CD. In this case, raftphoto (aka southernexposurephoto) would like you to pay $15 per digital downloaded picture. Bear in mind, numerous companies go out daily, and all use the same company. It's not like the only opportunity to make money was our tour. Add to this; there was a total of 7 photos of us to choose from. Lame, to say the least. Seriously, out here on a river in New Mexico? This ain't no Disney folks, and guess what? We didn't buy them on principle alone. For this reason, I would not recommend rafting out here. There are better rivers, better deals, and in most cases, a reasonable photograph package.
Meow Wolf
I don't know where to begin with this one. This place is for kids and adults alike, maybe a tad more on the adult side. The summary version of this is it's a house with a mystery to solve. You are to try to find out what happened to the family that lived there. It's unlikely you will solve this. Few do, and if you intend to be prepared to spend hours here. Solving the mystery is not the draw. It's the art and exhibitions — interactive art at its finest.
Once you enter the main house, you will enter into all kinds of hidden spaces through various odd places. For example, open the fridge in the kitchen and travel into a hidden area. Climb through the fireplace and enter into a prehistorical world. Open up the washing machine and slide it down into a bubble tube. Open up almost any door, and you will be off into a journey of psychedelic out-of-mind experiences. This place is beyond entertaining and unique.
As the Monkey and I explored, I thought to myself was whoever created, which was high when they did so. Ironically, the gift shop has signed to buy that read, "Yes, we are high." To sum it up, I would guess the creators dabbled in a batch or two of acid. If you visit this place, you will know what I mean, even if you never dabbled in a trip.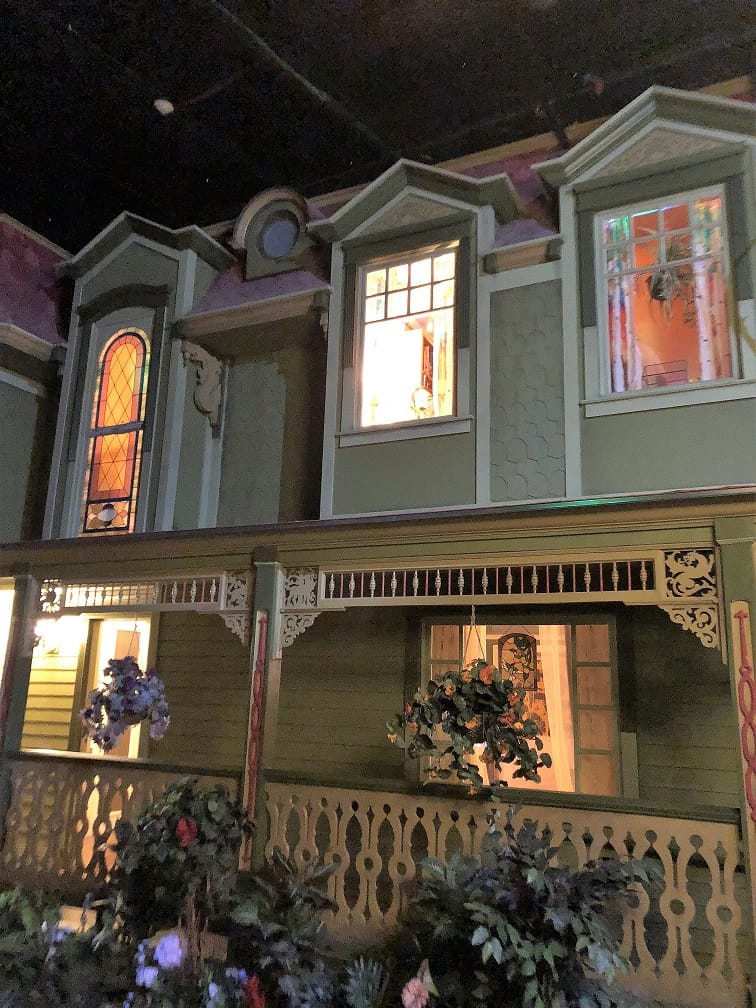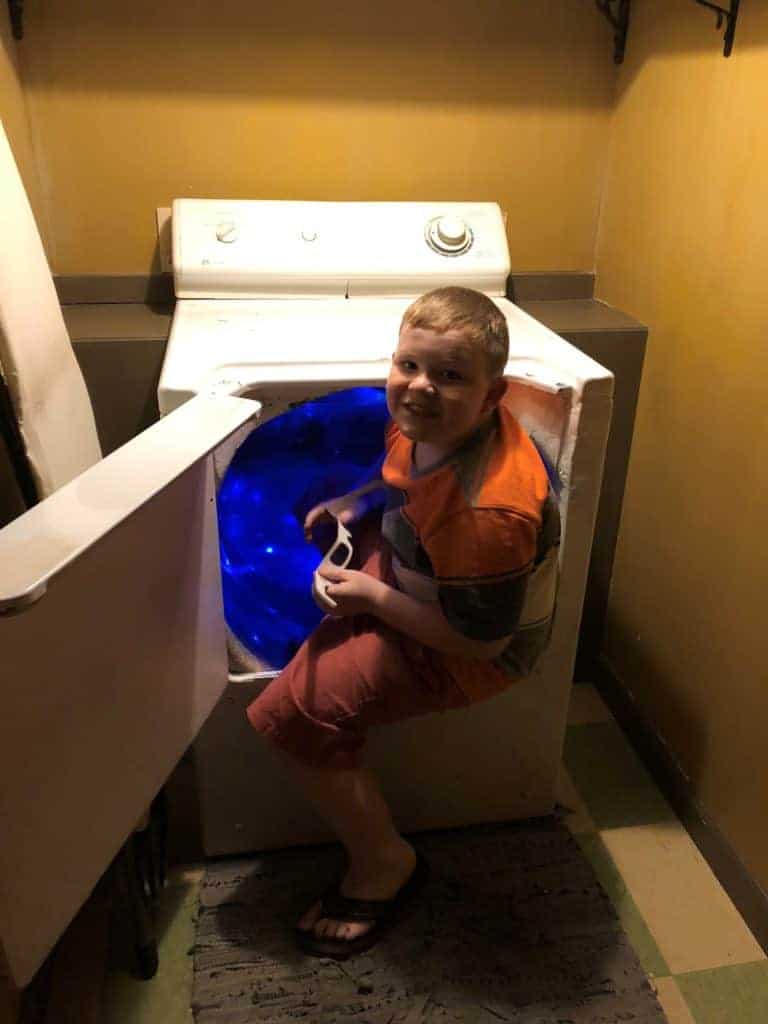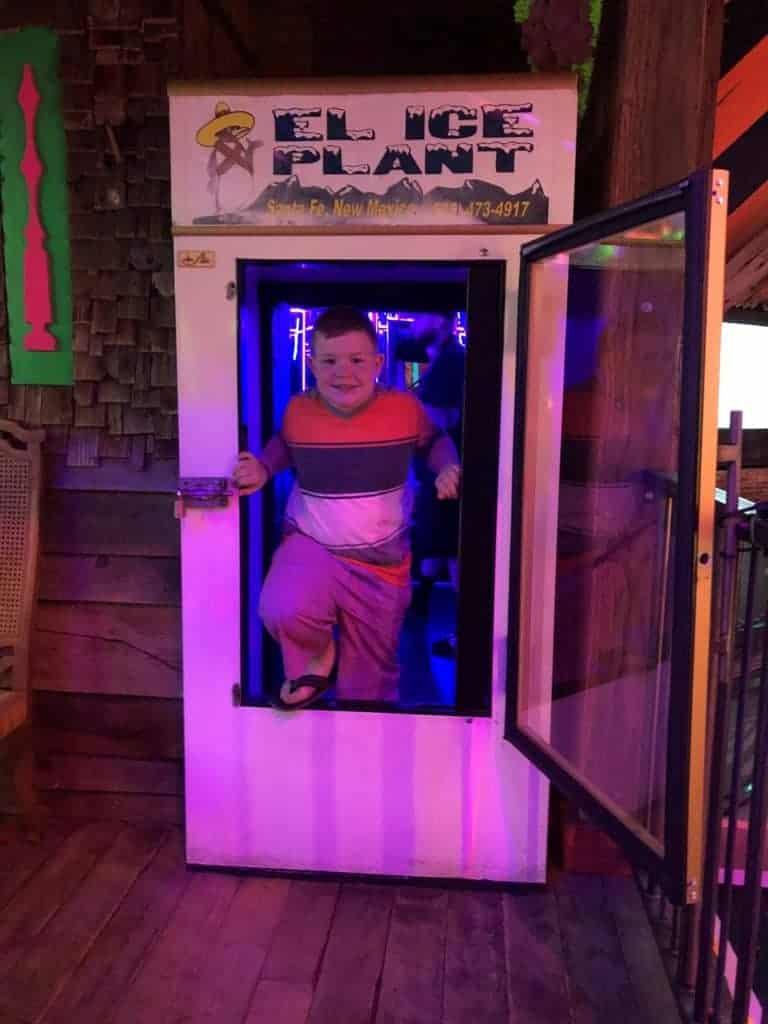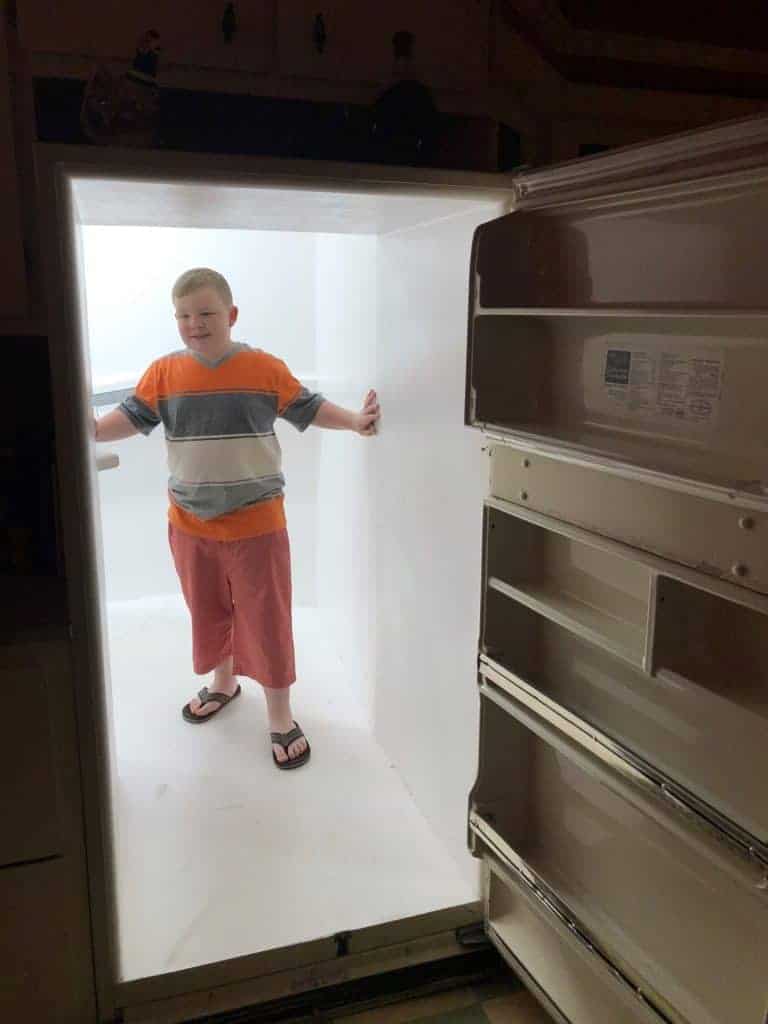 Nambe Falls
Obsessed with falls, I am always on the lookout at each destination. Having hiked hundreds literally, I know the ins and outs of what accessible to complicated means. I am no stranger to what a 100-foot climb entails.
Having read up on Nambe Falls, we were under the impression that both hikes are a ¼ mile. Their website states it's a ¼ mile, which is inaccurate. You have two elevations to choose from – lower and upper. We started with the lower, what a mess! All you need to know about this is you will be climbing over steep rocks only to be met by gushing water you'll have to cross. We did not bring our water shoes because nothing indicated a hike through the water. Bare feet we went but only so far. We sent Brian in to check it out, and unfortunately, the lower route takes you to the lower of the three falls and is not worth the damage to your feet.
We turned back and headed to the upper trail. About a half a mile into this one (verified by Fitbit), we met with several people returning who advised us we were less than a quarter of the way in and that the elevation would continue to climb. Knackered by this point, we all gazed up at the mountain and said Nah. We joined the other group heading down.
Kasha-Katuwe National Monument
We did not go to this park; we were not even slightly prepared to take this one. It's a 4-mile round trip hike. To see the views, you have to climb and descend 650 feet. To put this into context, that's 65 stories up and down in 95 degrees. If it was a cooler day and we had brought lunch and supplies, we may have attempted this one. If you do, go prepare to spend at least half a day. Note that you will need food, water, sunscreen, etc.
Food and Drinks
Where to start! The food in New Mexico is spectacular. Everything is fresh, handmade, and nothing processed. If you stick to local fare, you will not be disappointed even if Mexican food is not your thing. It's not mine, and anyone who knows me will tell you I am picky at best. Getting a food endorsement from me is the equivalent of a Nikki Oscar. Then there is liquor, specifically tequila. Brian and I have tasted quite a bit on our travels, but many places out here have 300/400 tequila's for you to try. If you like a tipple, New Mexico is for you for the food and drinks alone. The choices of tequila out here compete with what you would expect from Mexico.
Here are two places we ate at that are worth calling out:
Maria's – Hands down the best food we ate. This place is so rustic and authentic. All the bread is made fresh on-site, and you can watch it being made. This place was recommended to us by a local, and it was terrific. This place has an extensive tequila selection that is overwhelming!
Sopaipilla Factory Restaurant – The food here was excellent, and you should try it. Just know it's not fancy or rustic. Decoration-wise, it's a bit like a diner, but don't let that fool you. There was a line out of the door for this place!
Speaking of drinks. If you order shots – like you do when tequila is the norm, be prepared, most places will fill a large shot glass to the brim. At Sopaipilla Factory Restaurant, we had a good chuckle at the shots' size; they were more like a 10th a bottle per shot. But hey, when in Rome.
Where To Stay In Santa Fe, New Mexico
Our hotel (supposed Hilton resort) was not exactly what we imagined. If I could do this over, we would have skipped the resort idea and gone for something in downtown Santa Fe. The hotel experience did not impact my impression of New Mexico at all. It only affected my declining opinion of the Hilton Brand in general. There are tons of places to choose from downtown. Pick something rustic and enjoy!
Hotels In Santa Fe
Closing Thoughts
If you enjoy great fresh food, history, architecture, and tequila then this place is for you!
Looking for more articles to inspire you? Check these out:
We are a participant in the Amazon Services LLC Associates Program, an affiliate advertising program designed to provide a means for us to earn fees by linking to Amazon.com and affiliated sites.