Cassadaga, Florida – The Psychic Capital Of The World
Cassadaga in Florida is one of America's most exciting and mysterious towns. It's rarely in the spotlight, making it one of the best-kept secrets for tourism.
Cassadaga has everything you're looking for, from spooky tours to some of Florida's best fishing and hunting. You can get your fortune read by a medium one day and explore some pristine natural land the next.
If you're looking for a great time on your trip to Cassadaga, check out this list of all the exciting, engaging, and offbeat things you can do while visiting this diverse locale.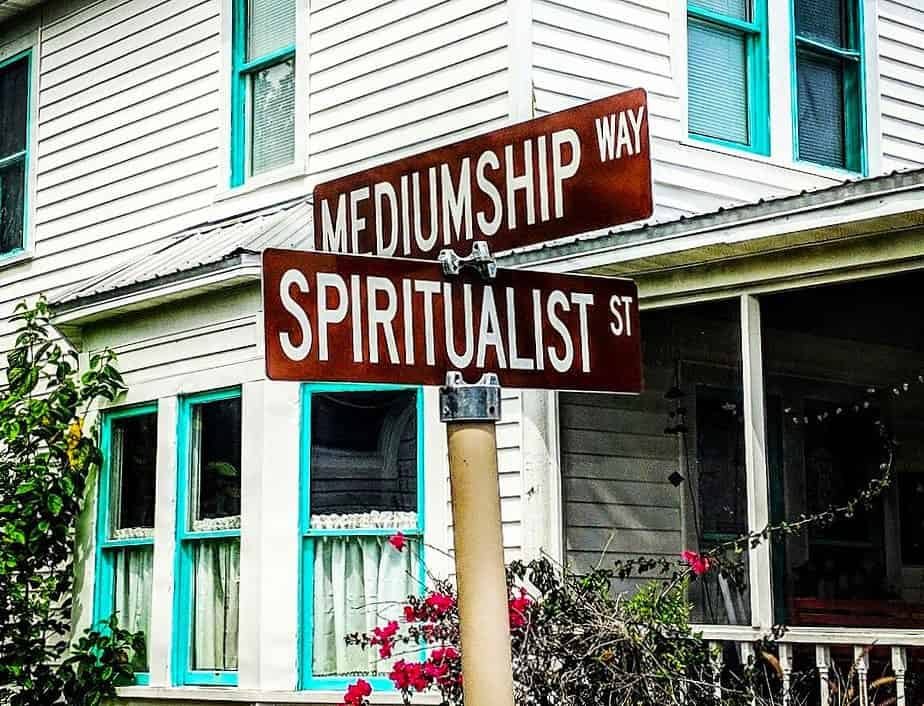 Embrace Cassadaga's Offbeat History
The biggest draw in Cassadaga is the supernatural history that will greet you the moment you step foot in this town. This is the Psychic Capital of the USA, and it's known for being one of the biggest centers for spiritualism, mediums, healers, and psychics.
A few decades after the Fox sisters sparked the spiritualism movement, the community of mediums and psychics was established in 1875.
About The Fox Sisters
Initially, Cassadaga seems like any other small town in the South. This area is located just south of the so-called Bible Belt, where spiritualism is the predominant faith, which can coexist with traditional Christianity and other religions.
Maggie, Kate, and Leah Fox were three sisters who convinced others in upstate New York in 1848 that they could communicate with spirits. There was widespread interest in the Fox sisters' supernatural abilities, particularly among those who had recently lost loved ones in the Civil War. Despite holding seances and giving readings, the sisters later confessed that it was all a hoax.
If you want to let your spiritual side shine on your next trip, Cassadaga is THE place to visit. It's got everything from ghostly tours to tarot card readings and even some spooky shops where you can bring home a unique gift you couldn't find anywhere else.
If you want to get offbeat with your experience and Cassadaga, combine your spiritual journey with a psychedelic trip. Before you do, check out the current laws for Florida.
Ghostly Photography Tours
One of the spookiest things you can do during your vacation to Cassadaga is go on a ghostly photography tour.
This is a spooky tour unlike any other. Your tour guide will guide you through some of Cassadaga's most mysterious and allegedly haunted locations. You'll be able to take photographs at temps to capture evidence of supernatural activity on film or your phone.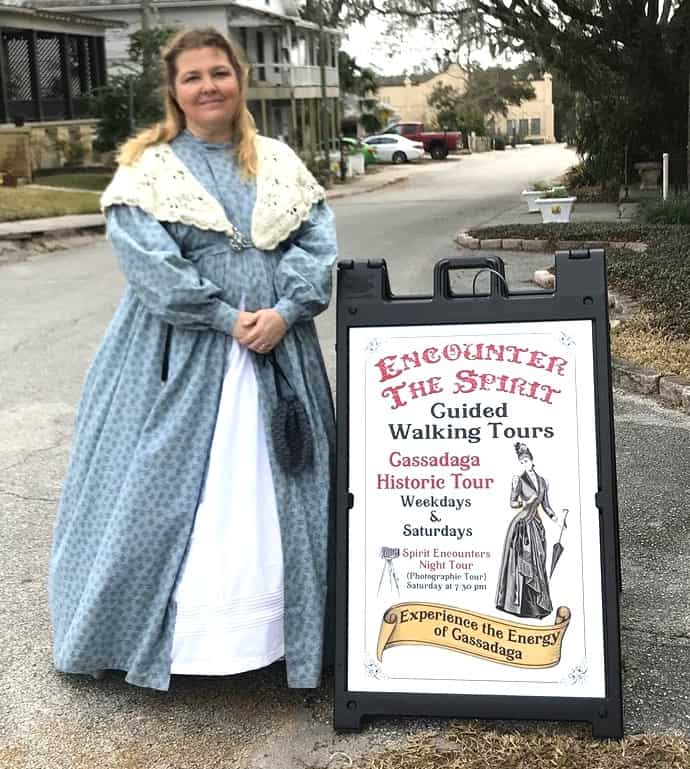 Whether you're trying to capture orbs or catch a photograph of a ghostly image, the spooky tours in Cassadaga are some of the best ways to spend your time during your offbeat vacation.
Try a Guided Walking Tour
Cassadaga is well known for its unique history. You don't become the number one town for psychics in the USA without sharing a story.
Even if you're not looking to capture pictures of ghosts during your tour, there's plenty of history to immerse yourself in on a guided walking tour of Cassadaga.
You can catch a walking tour of Cassadaga and learn everything from how the town was founded to how it became known worldwide for mediums and spiritualism.
Take Some Healing Classes
People come from around the world to visit Cassadaga to refine their psychic abilities. If you're feeling so otherworldly inclined, you can stop by for some healing classes and try your hand at energy healing, Reiki, and other psychic and spiritual healing types.
These healing classes are mostly run out of the Southern Cassadaga Spiritualist Camp.
Get a Reading from a Certified Medium
If you've never had a medium read your fortune, Cassadaga is the perfect place for your next vacation!
Cassadaga has a medium that can help you gain insight into your life, and these are certified mediums. It can take up to four years to earn certification, and Cassadaga is known worldwide for how seriously they take the certification process.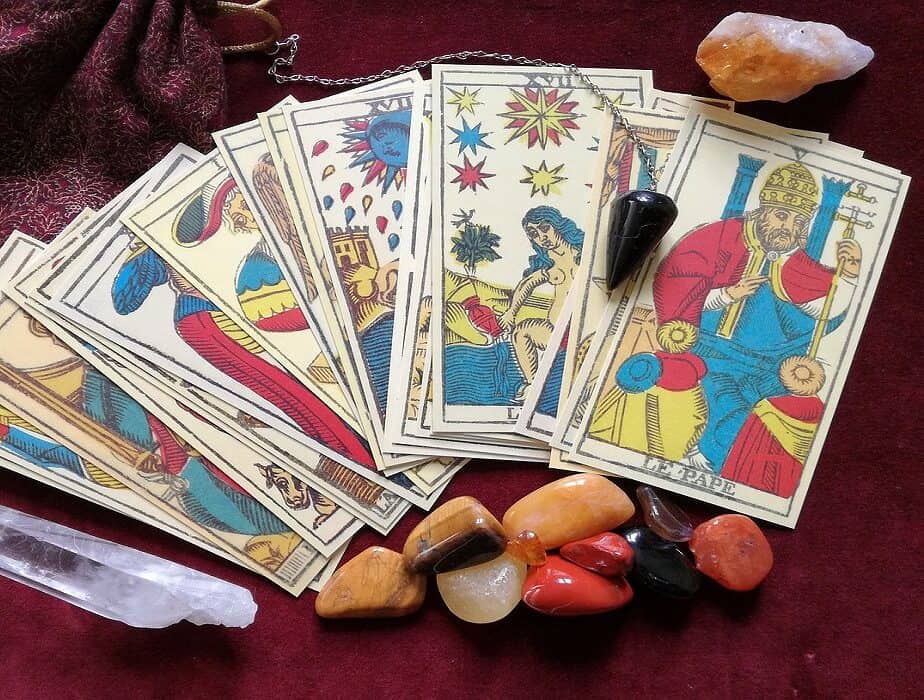 The mediums certified by the Southern Cassadaga Spiritualist Camp are at the top of their game. I'll be able to give you some unique insight into your life where they're looking for love advice or just some general guidelines to help you make the most out of your vacation.
Cassadaga Hotel
You must complete your stay in Cassadaga by picking an appropriate hotel for the trip. As good luck would have it, the Cassadaga Hotel is considered the best place to stay in town. It's only one of two choices and part of Cassadaga Hotel & Spiritual Center.
The Cassadaga Hotel is a historic building that has hung onto its retro sensibility. The decor referred to the 1920s when the hotel was first established—and you better believe this is a haunted hotel!
Word on the street in Cassadaga is that friendly spirits haunt the hotel. They're there to make their presence known, but don't expect any spooks and scares when you stay at the Cassadaga Hotel.
The hotel's a blast from the past and fits in with the historical sensibility of Cassadaga. Don't expect ultra-modern features when you stay at the Cassadaga Hotel, but do you wish to take a trip back in time to something a little more historical rather than today's rushed modern world?
*Note: Cassadaga Hotel and Spiritual Center only accept guests over 21 years old – no exceptions!
The Ann Stevens House
An 1895 Historic Bed and Breakfast, the Ann Stevens House offers more than just accommodation. It's a beautifully restored Victorian house. In addition to the koi pond, the property is surrounded by subtropical forests and gardens.
Modern developments cannot compare with the inn's unique characteristics and qualities.
Enjoy Some Quirky American Dining
Cassadaga is a picture of a quaint American small town. In keeping with that tradition, there's only one restaurant in Cassadaga. Sinatra's Ristorante perfectly fits into a city full of 20's decor and spiritualist mediums!
Sinatra's Ristorante is an excellent restaurant if you want to experience some quintessential American dining. You can get everything from a classic burger to calamari at Sinatra's Ristorante. You can enjoy a sit-down experience or get a faster meal between walking tours and psychic visits.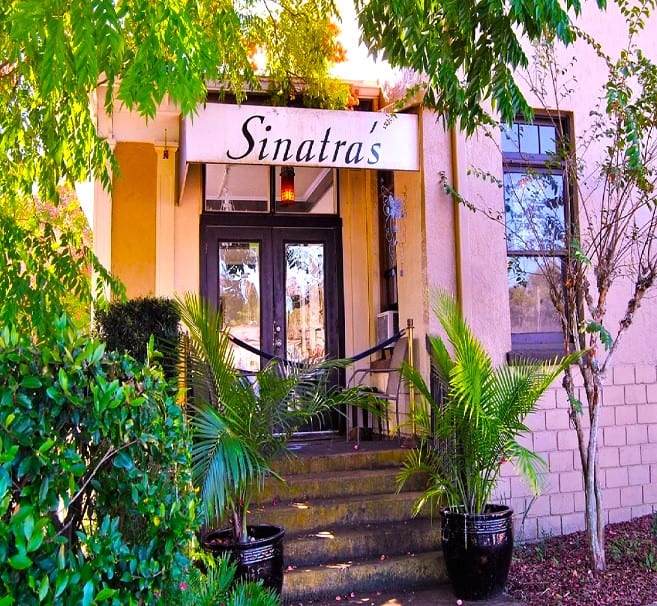 There are more dining options near Cassadaga, but you'll have to head out of town to find more culinary options.
Make Sure to Visit Cassadaga's Bookstore
Every town has that one location that winds up being the center of all activities and events in the city. Cassadaga's Bookstore is the first place you have to check out if you're looking to catch up on everything happening in Cassadaga.
You might have guessed this already, but Cassadaga's Bookstore is packed full of psychic, spiritualist, and more otherworldly reading. You can find regional books about the local area and books fitting Cassadaga's psychic history.
Most importantly, you can get information about events in Cassadaga. You'll be able to see who's offering a ghost hunt and what events are being held at the local theater.
Cassadaga Fan Favorites
Cassadaga Spiritualist Camp
The big draw in Cassadaga is the Southern Cassadaga Spiritualist Camp. Visit Spiritual Church Service and find yourself and others.
The Southern Cassadaga Spiritualist Camp is a retreat for dedicated spiritualists, mediums, and psychics. Visitors are welcome to attend church services as scheduled and classes that you can check out on the Southern Cassadaga Spiritualist Camp calendar.
Southern Cassadaga Spiritualist Camp holds regular events and is usually open to visitors.
If you're looking to see what's going on in the spiritual side of Cassadaga, head over to Southern Cassadaga Spiritualist Camp, and you won't be disappointed by what you find.
Get Outdoors
There's more to Cassadaga than the metaphysical. If you want to take a different approach to get in touch with the natural world, you can enjoy the nature parks, preserves, and hunting and fishing found in Cassadaga.
The Colby-Alderman Park
Colby-Alderman Park is a 123-acre nature preserve and park located on the shore of Lake Colby. There are plenty of natural activities to do when visiting this attraction.
The Colby-Alderman Park offers volleyball and plenty of hiking trails and gives you access to Lake Colby, which has excellent fishing and plenty of scenery.
The Lyonia Preserve
The Lyonia Preserve is one of the most significant nature preserves near Cassadaga. It has over 360 acres of natural scrubland full of wildlife and unique plant life.
The Lyonia Preserve is ideal if you're looking to find your path to spirituality out in nature. Take a camera with you when you like these trails, and you'll be able to come back with pictures of turtles, rare birds, and some beautiful plant life.
The Lyonia Preserve is also the perfect place to take the kids. Plenty of outdoor educational activities here and unique landscapes will give them a new appreciation for nature.
Stop by the Lyonia Environmental Center to start your outdoor adventure.
Horseshoe Park and Fairy Tale
Part of Cassadaga Hotel & Spiritual Center, this is a trail visitors love.
According to the original survey layout, a meandering circular roadway surrounded the area now known as Horseshoe Park in 1904. This shape looks like a horseshoe when viewed from above. When the pioneers arrived in Cassadaga in 1875, the woods on the park's edge recalled that environment. One of the oldest natural parks preserves this natural beauty.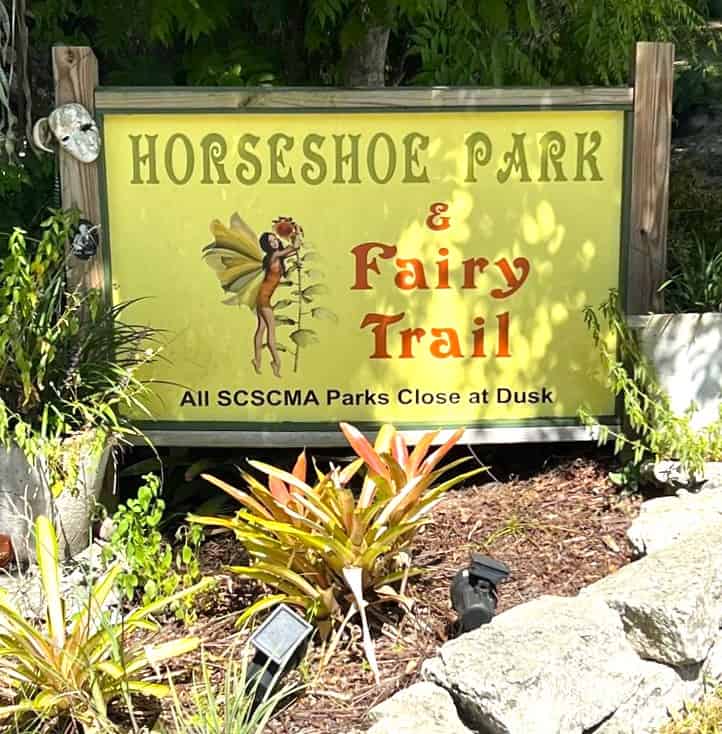 The community's natural landscape can be enjoyed year-round along the Fairy Trail winding through the trees on the park's northern side.
The Board approved a fairy trail in 2013 for a portion of Horseshoe Park. Pixies, gnomes, and sprites dwell within the white pillars. Hanging from tree limbs are decorations such as glittering, sparkling beads. Throughout the trail, there are a few tiny fairy houses. The entrance has an oversized green chair with fairy wings, and the back has a free-standing fairy wing. From dawn to dusk, the trail is open.
Enjoy Some Hunting and Fishing
There are plenty of opportunities for hunting and fishing near Cassadaga.
Fans of fishing are going to find some pristine Floridian waterways near Cassadaga. Lakes, marshes, and streams all run through these lands. Cassadaga is also a short drive from the ocean if you're to head out to sea to catch some truly impressive fish.
Hunters will also find some unique opportunities nearby. Several hunting clubs include a hunting ranch and a bird hunting club near Cassadaga.
Enjoy Local Cuisine
Finally, no trip to Cassadaga would be complete without indulging in some local cuisines, from all-out American cuisine to Seafood, barbecue, and vegetarian options. You can also pick up some fresh produce at the local farmers market, which is held every Saturday.
Be sure to save room for some mind-blowing food and local specialties.
FAQ's
What is Cassadaga?
In the early days of the Spiritualist Camp, affluent and well-educated people came to it. In addition to the current fifty-seven acres, the association received additional acreage.
What does the word Cassadaga mean?
"Cassadaga" is a Seneca Indian word meaning "water beneath the rocks."
Closing Thoughts
Cassadaga is the Perfect Place for your next vacation or weekend away.
Whether you're into spiritualism or just looking to dig into some of the unique aspects of American history, Cassadaga is the perfect place for your next vacation. It has mystery, natural wonders, and an untouched slice of Americana that feels like it's pulled out of the past.
Even if you can only try a few of the activities on this list, you'll have a fantastic time visiting Cassadaga.
Looking for more unusual towns to visit in Florida? Start here:
We participate in the Amazon Services LLC Associates Program, an affiliate advertising program designed to provide a means for us to earn fees by linking to Amazon.com and affiliated sites.
Subscribe to our newsletter and get the best travel tips and inspirational stories delivered monthly. No spam, no sales pitches – TRAVEL!
Brit On The Move™ Travel Resources
Ready to book your next trip? Use these resources that work:
Need more help planning your trip? Check out our Resources Page, highlighting the great companies we trust when traveling.