Aripeka Florida might not be an obvious choice for an afternoon out. Heck, you've probably never heard of this tiny coastal town. I can tell you I never had until we started to lay down roots in Hernando Beach. Aripeka is a 120-acre town that is surrounded by gulf water, marshes, a sandhill preserve, and five natural freshwater springs.
And, as tiny as this little town is, there are some hidden gems that you should check out!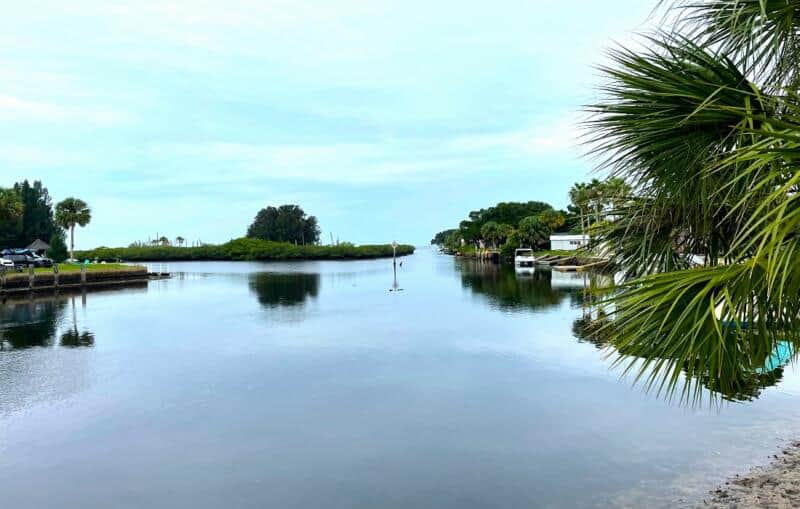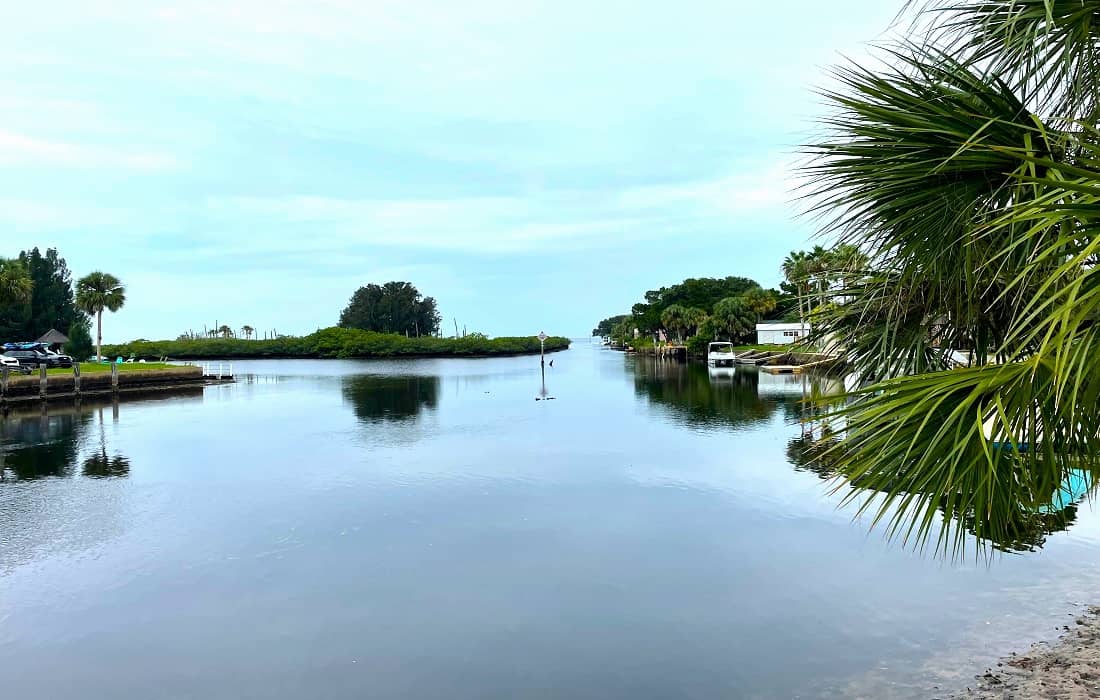 History of Aripeka Florida
Aripeka is a small fishing village that is hard to find unless you know where exactly to look. Located along the Gulf of Mexico shoreline. Aripeka is one of the smallest and closely knitted towns globally, with a population of 320 according to a census in 2020.
The town was formed due to Pasco County separating from Hernando County in 1883.
It gained its name as a tribute to a Seminole chief back in the nineteenth century who settled nearby. The community's first pioneers settled between 1873 and 1898.
Map Of Aripeka, Florida
Aripeka is sited at 28°25′56″N 82°39′51″W on the world map Atlas. It is located on Hammock Creek, a small inlet from the Gulf of Mexico. The area code of Aripeka is 727, and the postal code is 34679. Aripeka's area is 0.82 sq mi (2.13 km2) land and 0.20 sq mi (0.52 km2) water. The rest of Aripeka is marshlands.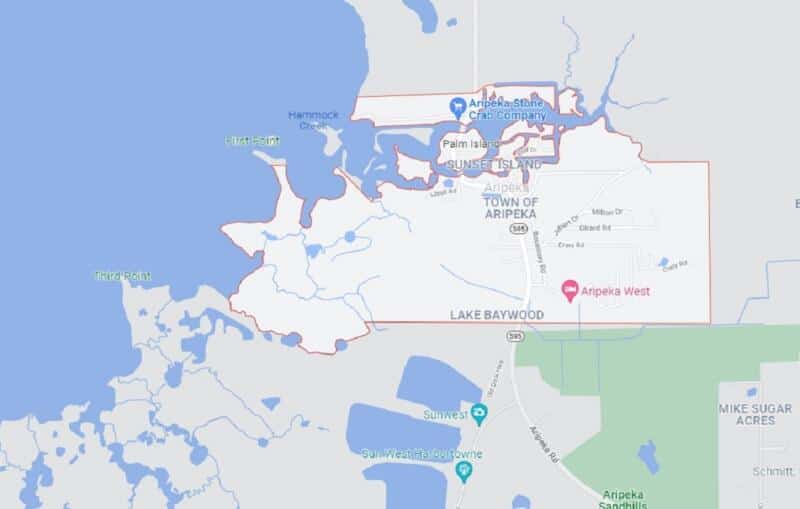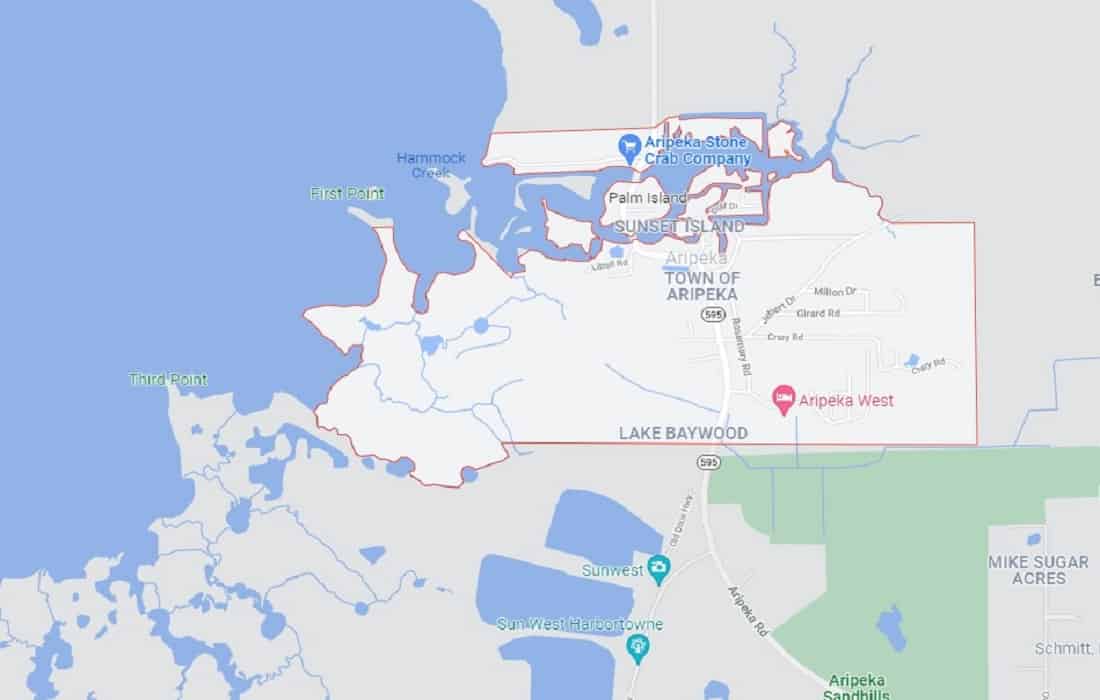 Getting To Aripeka Florida
The nearest airport to Aripeka is Tampa International airport. Another option is the St. Petersburg-Clearwater International airport in Saint Petersburg. This airport is only 41 miles away from Aripeka and has several domestic flights to and from other major cities worldwide.
The rest of the distance to Aripeka can be covered by road. The main road to Aripeka is County Road 595. In Pasco County, it is named the Aripeka road and Osowaw Boulevard in Hernando County.
About Aripeka Florida
The town is geographically split between Pasco County and Hernando County, with a significant dividing line as the South Hammock Creek Bridge. Aripeka is an unincorporated community. Some people may be familiar with it from the "No-Name Storm" 's flooding on March 13, 1993. This storm caused extensive damage in Aripeka.
Despite being a small and close-knit community, Aripeka has business and community facilities. The church, the community center, the post office, Norfleet's store, and Aripeka Stone Crab Company.
The community clubhouse was built in 1960 on a plot of donated land and now serves as the meeting spot for community gatherings.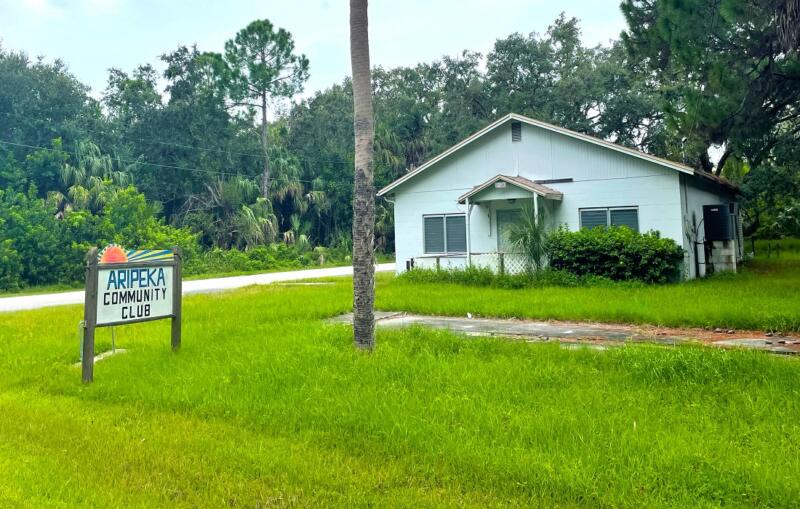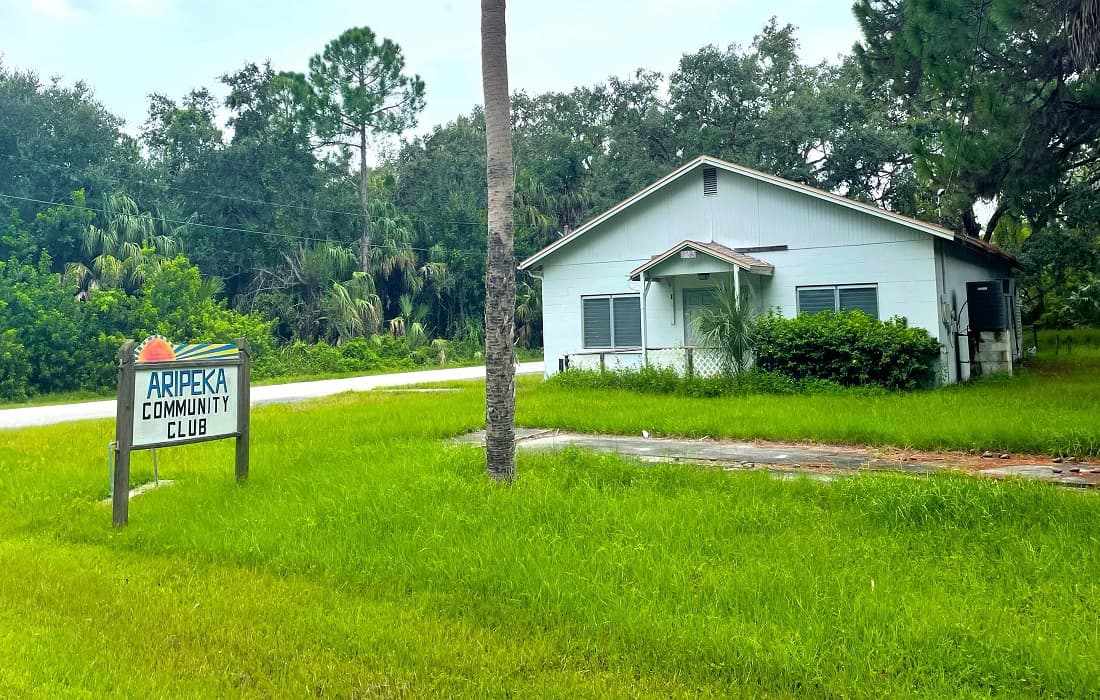 Like most coastal towns, Aripeka has its fair share of famous residents. Babe Ruth was a regular visitor of Aripeka and owned a hunting cabin where he liked to take holidays to hunt and fish. He was occasionally spotted with some of his Yankee teammates enjoying a lovely day out fishing. Now, I can tell you we've searched high and low for this cabin and never found it. Locals have said that the cabin is long gone. While it's definitely true that he and Jack Dempsey visited, they likely stayed in the Osowaw Inn that burned down in the 1960s. Speaking of hotels, there are none in Aripeka – not one! And, I've not been able to find an Airbnb either.
James Rosenquist, the famous pop art painter, is believed to have also settled in Aripeka in his later years from 1976 to 2009.
Former "Babe Ruth" Cabin, Aripeka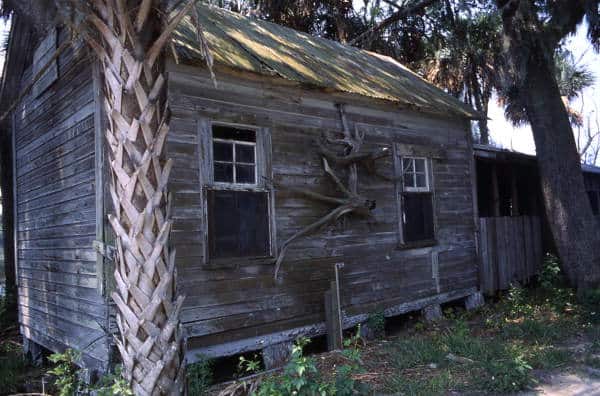 Photo Credit: Florida Memory
Aripeka Post Office
The first post office was established in 1883 and was briefly called the "Argo" but was later renamed the Aripeka post office in 1895. The post office has since then undergone many changes over the years. Currently, it is known as the Aripeka Historic Post office located at 18925 Aripeka Rd Hudson.
You can see the original post office and the new one next door if you check out the post office and look inside. You will know that it has been preserved so that you can view precisely what it looked like when it was operational. It's worth the visit alone to see this charming little post office.
Weather In Aripeka, Florida
The weather in Aripeka is ideal for outdoor activities. Like the rest of Florida, it sustains occasional heavy rains that cause water fluctuations in the ocean. And, the town is on the coast, which makes it's susceptible to hurricanes and flooding.
If you stand on the South Hammock Creek Bridge right before Norfleet's store, you'll see this wooden electric pole that has water height markers on it. This baffled me. If you look closely, you can see that a category two hurricane would put the entire town underwater based on these markings. Norfleet has been open for over 80 years. The "No-Name Storm" in 1993 was a category five hurricane. Zoom in and study the picture. If the water level were as high as the sign implies, this store would not be standing.
It turns out that these silly water markers were the bright idea of a politician to provide work to a friend or family member. These are gimmick and false. However, they are baffling and will cause anyone to stand and ponder the logic.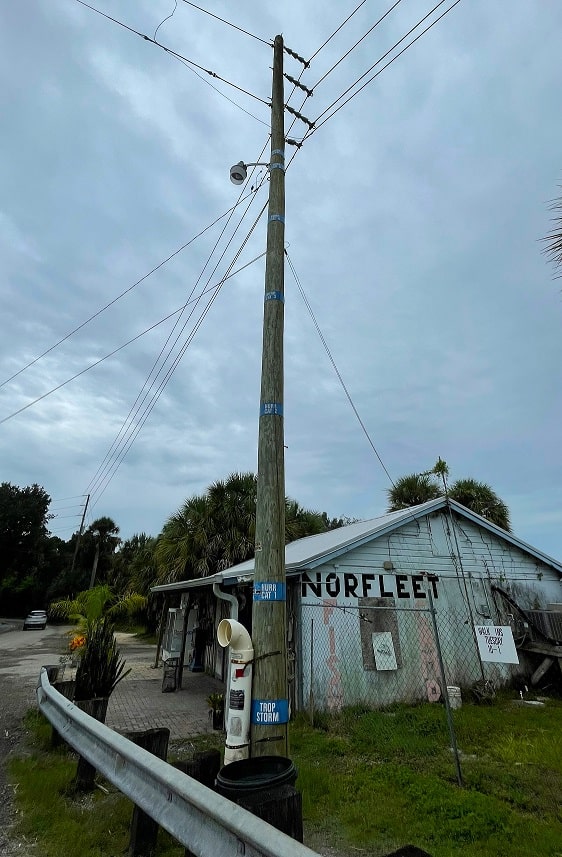 Things To Do In Aripeka Florida
Some will tell you that the main attraction here is fishing. I can't say I disagree. There's not a day when I pass through that I don't see people fishing. Whether on the shallow water banks in a kayak or fishing boat or on the Hammock Creek Bridge, people are always fishing here! Fishing aside, there are a few other things to take in.
Aripeka Stone Crab Company
Established in 1985, the Aripeka Stone Crab company is a family-owned retail shop right before the Hammock Creek Bridge. It sells the freshest seafood in Aripeka. Stone crabs are the headliner, but the shop sells oysters, shrimp, smoked kingfish, and much more. They also sell whole octopuses, which are a personal favorite of mine!
Karri and her husband Matt own and operate the Aripeka Stone Crab Company. Karri's dad started the business; he was a stone crabber. Karri was a
Weeki Wachee Mermaid.
Florida stone crabs are legal for harvest from October 15 until May 15. You can sign up for a text when the stone crabs are in.
Aripeka Sandhills Preserve
West of US 19 is a protected area of 209 acres that preserves the southernmost coastal hardwood hammock in western Florida. It is located at 18000 Aripeka Road.
Fishing
Fishing is a no-brainer for any coastal town. In fact, it's how many of these towns survive as fishing is a natural source of jobs. The most frequently caught species are pinfish, needlefish, redfish, and snapper. Oh, and crab!
Hammock Creek Bridge
This might sound silly but this bridge is very charming. You can look out to the Gulf of Mexico or look inward to the marshlands. Both views give you a real glimpse of old Florida. A taste of what it's like to be in a coastal community that has not been overdeveloped or subject to highrise vacation homes.
This is a view facing into the marsh: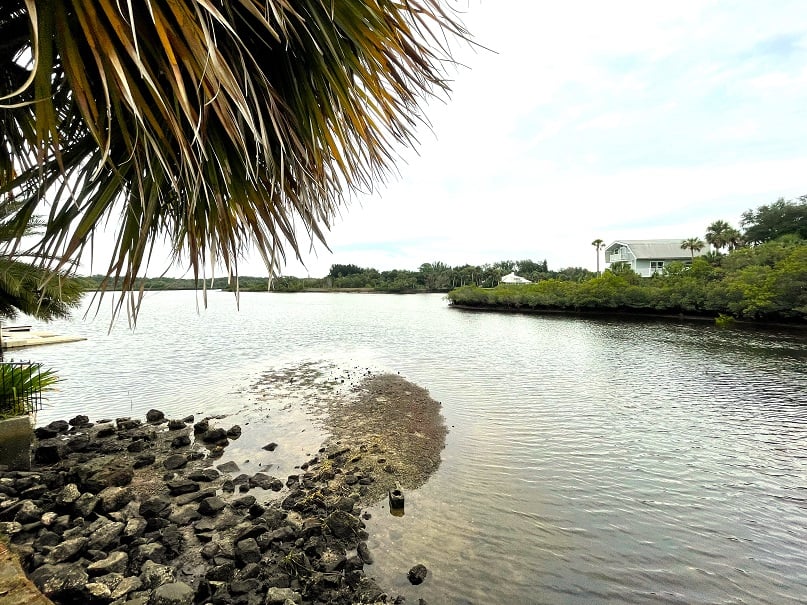 It's really common to see people fishing from this bridge. It's evident that it's a favorite spot for locals and visitors alike.
Kayaking
Like any coastal town taking a kayak out on the water is a popular way to pass the time here. The shallow banks are ideal for kayaking.
Norfleet's Store
Some call it Norfleet's Fish Camp or "Carl's Store. This is for all intent a convenience store today. Surviving over 80 years and numerous storms this is technically the only store in Aripeka. It's located right after the Hammock Creek Bridge.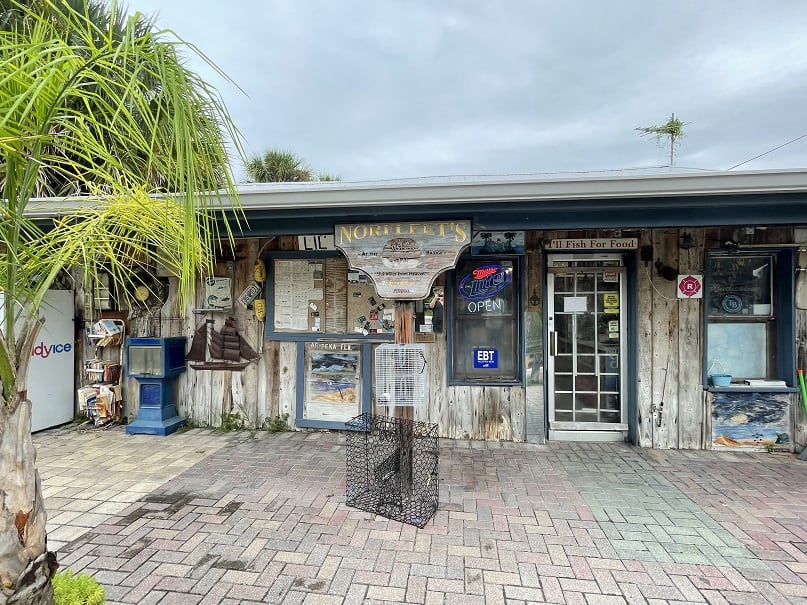 Springs
There are five natural springs in Aripeka that flow through Hammock Creek. However, none are the springs here are state parks or accessible for recreation.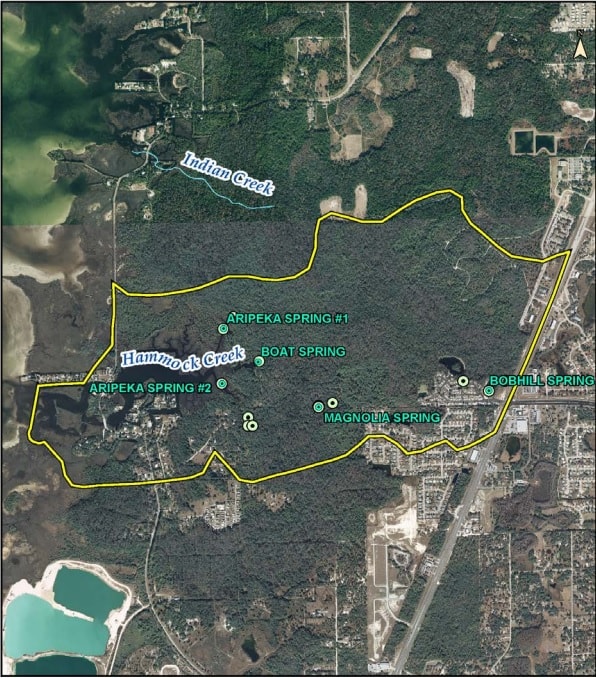 Photo Credit: Florida Department of Environment Protection
Restaurants in Aripeka
Given the sheer size and small population, there are no restaurants located in the town of Aripeka.
Closing Thoughts
Step back in time in Aripeka. A lovely town surrounded by water and marsh, which makes further development unlikely. Aripeka continues to thrive as a home residence to settle down. It might not offer all the major attractions that most seek out. But it does offer charm, stunning views, and rich history.
Looking for more posts on things to do in Florida? Start here:
We participate in the Amazon Services LLC Associates Program, an affiliate advertising program designed to provide a means for us to earn fees by linking to Amazon.com and affiliated sites.
Brit On The Move™ Travel Resources
Ready to book your next trip? Use these resources that work:
Need more help planning your trip? Check out our Resources Page, highlighting the great companies we trust when traveling.