I have been dying to stay at Laguna Thermal Resort & Spa, Sındırgı, Turkey, located in the Northeast region of the Balkesir Province.
It is an RCI property, and as you all know, I am a massive fan of using RCI to book weeks' vacations using points. It is one of my favorite travel hacks of all.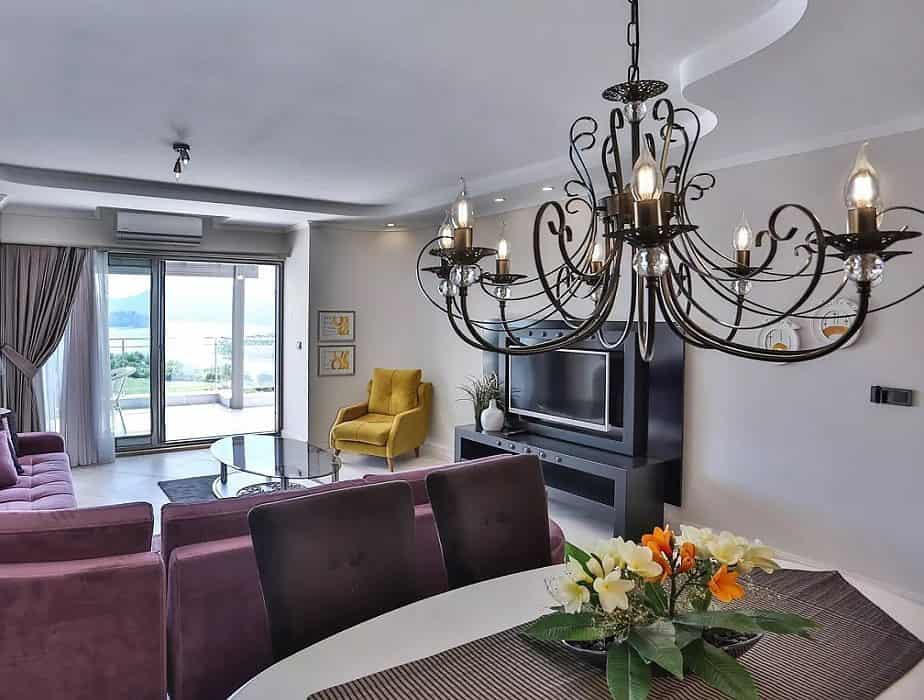 This post may contain affiliate links. Please read our disclosure and privacy policy for more information.
The lure for me is this thermal spa in the mountains—the perfect place to relax and write. The apartments are advertised as over-the-top and luxurious. At the same time, it is a long way to travel to the thermal spa. The photographs at the resort alone will capture anybody's attention and tempt you to make the mountain trip.
So, what is it like to stay at Laguna Thermal Resort & Spa?
What I Expected from Laguna Thermal Resort & Spa
Let me set the stage for you before we get into the details. Every site online, including RCI, has these photos. These are the only photos you'll see online.
Getting To Laguna Thermal Resort & Spa
God bless your soul if you, like me, arrive at night. There are two routes up to the resort. One though the town of Çaygören İzci Evi Sosyal Tesisleri. The other is up the side of the mountain.
Neither is great. If you navigate via the town, you'll face this: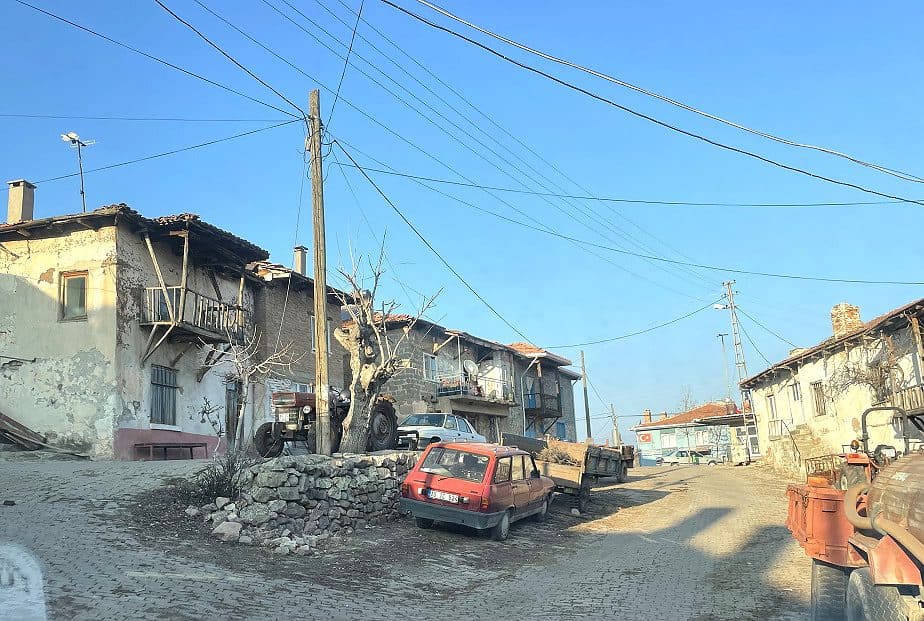 If you end up taking on the dirt road up the mountain as I did – brace yourself, as this is what you'll face in the dark: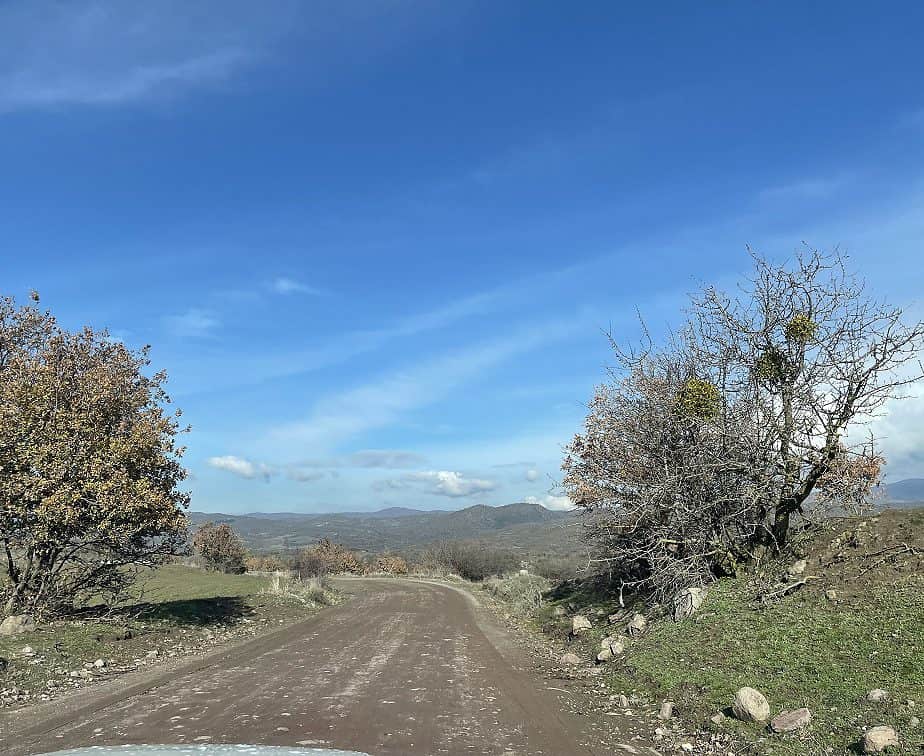 I'd go as far as to say to avoid arriving when it's dark at all costs.
Driving up the side of a mountain in pitch black with no resort in sight was immensely intimidating. I would have if I thought sleeping in the car would have been safer. I don't know if it would or would not, but I did not fancy my chances on a cliff in the middle of nowhere, so I proceeded on.
Arrival At Laguna Thermal Resort & Spa Turkey
Upon arrival, the dreams of staying at a luxurious spa were dashed, and the experience turned into a complete shit show.
I arrived at the resort in the evening at about 8 o'clock. I was given keys to an apartment I checked out before accepting it.
The apartment offered was nothing like the pictures of the resort advertised in RCI or on Laguna Thermal Resort & Spa's website.
Here is the picture of the apartment offered: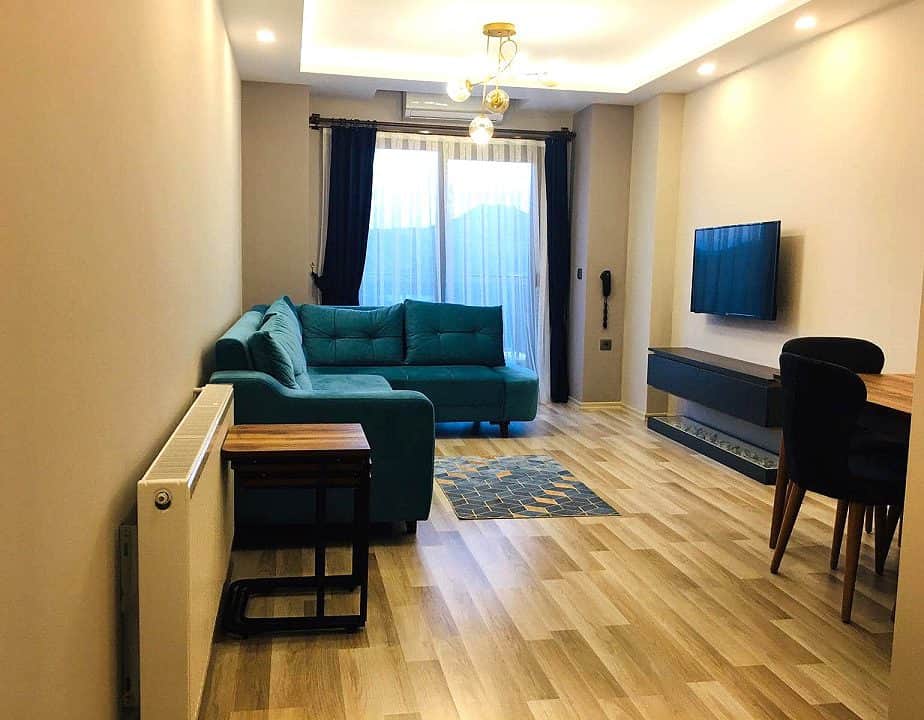 I quickly found out there were several sections of the resort.
There is a side that is plush and advertised on RCI, and then there is a side there is anything but plush and, quite frankly, average. Newer, for sure, but still average and a lot smaller.
Declining The Original Apartment
I declined the apartment that was offered and immediately went back to reception. As you can imagine, a considerable debacle ensued.
The first challenge is that no one speaks English. The second is the on-site staff work for Laguna Thermal Resort & Spa, not RCI.
Unfortunately, because this was an RCI booking, Laguna Thermal Resort & Spa insisted that it was an RCI mistake, not theirs.
The resort claimed that there was no RCI representative on site until Monday. That is not true; the reception area was packed on Sunday with many RCI staff trying to sell people a false dream.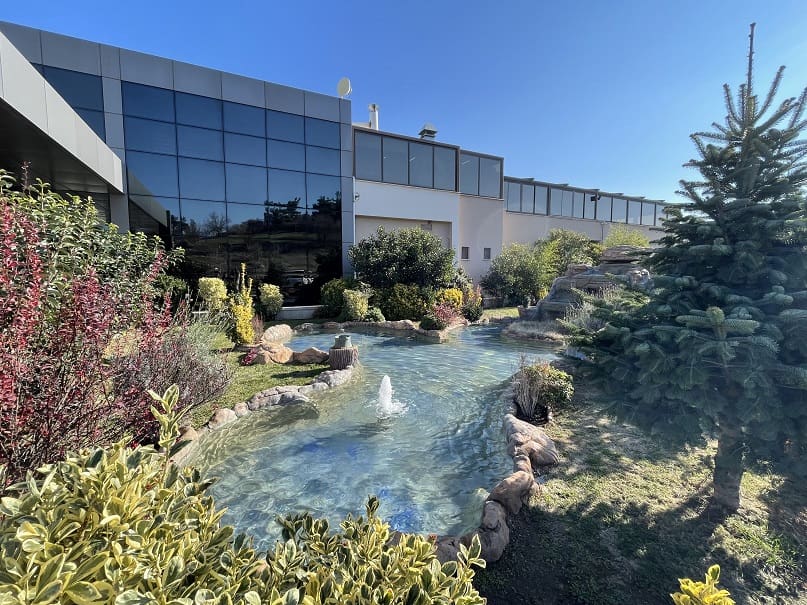 Resolution
I stood my ground. I told the staff that I would call RCI to cancel, get my points back, and get a refund. The team reached the entertainment manager Burak who was able to speak English. I explained to Burak and showed him the photos of what I had booked. Long story short, he advised me it would be an RCI issue.
I called RCI four times from Turkey! All four times, I got cut off after explaining what was happening. This went on for a good two hours.
Suddenly, the suite I booked became available. How? I still do not know. Perhaps my determination. I suspect the resort had someone go and clean a unit to rectify the situation.
First Impressions of The Suite?
On first blush, in the dark, it looks close to the photos advertised online.
You could not ask for a bigger space, and most of the amenities you would expect include a washing machine in the dishwasher, which is much appreciated.
The decorations are tasteful. The bedroom is beautiful, with the princess five as expected. In the bathroom, there is a thermal spa bathtub that pipes out the most scorching hot water you will ever see or experience.
There are also two bathrooms. The one contains a Turkish thermal bathtub and a full-size toilet with a walk-in shower.
This illusion only lasts until dawn; you can see the real deal.
Actual Impression of The Suite
The suite is distressed. When you look a little bit closer, there are lots wrong in daylight.
Let's start with the severe water damage on the baseboards. Or, in some cases, the baseboard is missing.
The kitchen ceiling has signs of a leak which has to be from the apartment above.
There are sugar ants. This is something I am pretty familiar with. From time to time, I get these in my own Airbnb. I have also seen them in other resorts, but it is something that needs addressing, and it is an easy fix.
The walls are flat-out dirty. It looks as if the place has not been painted in years. The furniture is in fair condition but stained and chipped. There are entire sections of grout missing around the cooker and in the bathrooms. The chandelier in the living room holds seven bulbs. Only two bulbs work. The patio has a pergola and no covering. When it rains (which it does), there's no cover, and you are stuck inside.
Side By Side Comparison of Model Suite to Actual Suite
Look at these two photos side by side, and you'll note the apparent corner cutting.
Model Suite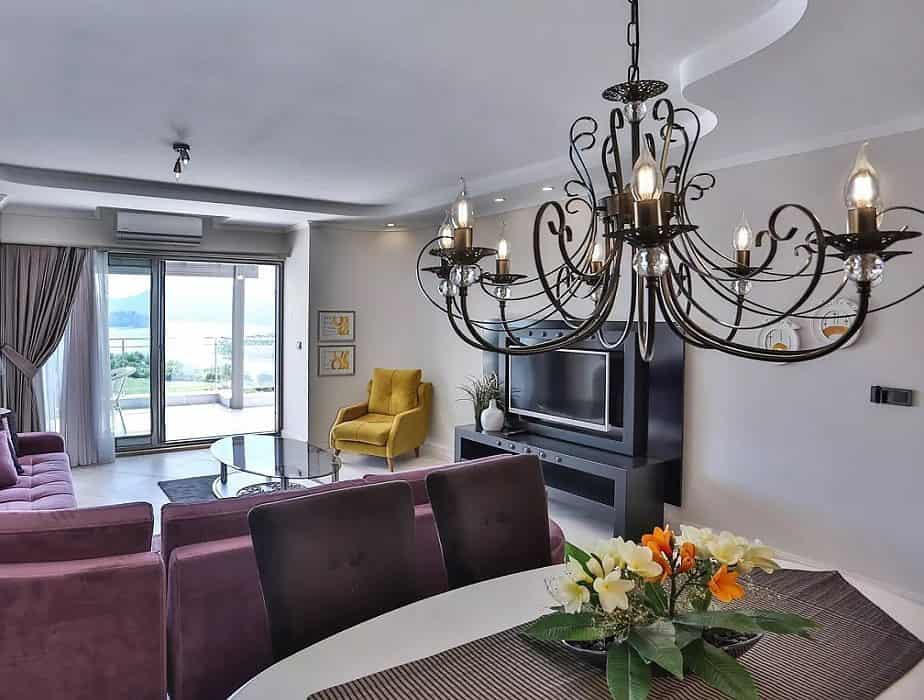 Actual Suite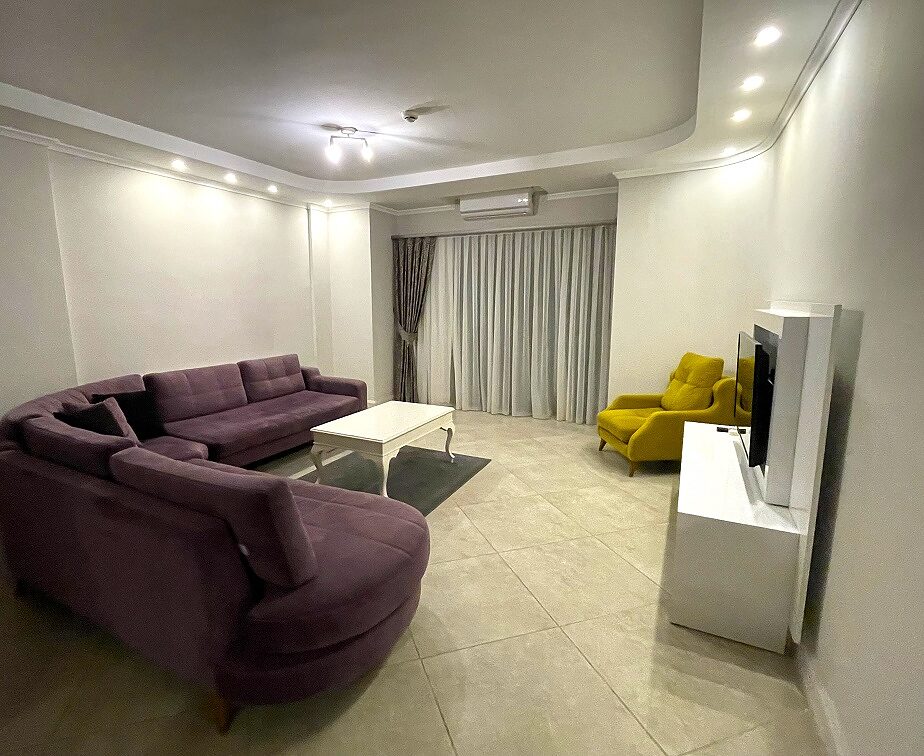 Kitchen Facilities
This is the first time I have checked into a timeshare with a barren kitchen in almost fifteen years: absolutely nothing, completely bare bones. There is no:
Dish soap
Dishwasher tabs
Paper towels
Kitchen Towels
Salt or Pepper
Coffee, tea, or coffee
Now, not all timeshares provide coffee, but most do. At a minimum, there should have been products to clean the kitchen as you go.
If you plan to stay here, you must go to the grocery store before you get here. And sadly, you can't just buy a couple of dishwashing tabs for your week. You'll need to buy a whole box. The same applies to everything else.
This left me thinking I had paid for all the supplies for my week, the cleaning following my week, and who knows how many more weeks.
What Else Is Wrong with Laguna Thermal Resort & Spa Suites?
The drains do not work. You can flush the toilet. However, anything other than liquid will require several flushes.
The drains smell. There is a backup somewhere from the smells that linger throughout the apartment.
There is no bar or restaurant.
You can bring your alcohol, but you won't find any for purchase on the premises.
There are no activities. This is a seasonal thing; however, I am not sure I am buying into this because quite a few people are staying here, and very little is going on.
All instructions are in Turkish – all.
There is no internet at this resort – none! Considering I work on the go, this was the most critical thing. You can get a small signal in reception, but it's faint and spotty at best. I had to use my satellite Wi-Fi, which cost me $25 daily.
The Resorts Spa
Sadly, the spa is broken into two sections – male and female. If you are traveling in a group, this might be of concern. If you are traveling as a couple, you are out of luck. Suppose you are traveling solo; that is perfect. It's an excellent opportunity to meet and mingle with the locals. The spa has traditional Turkish Hamas, a sauna, and a pool.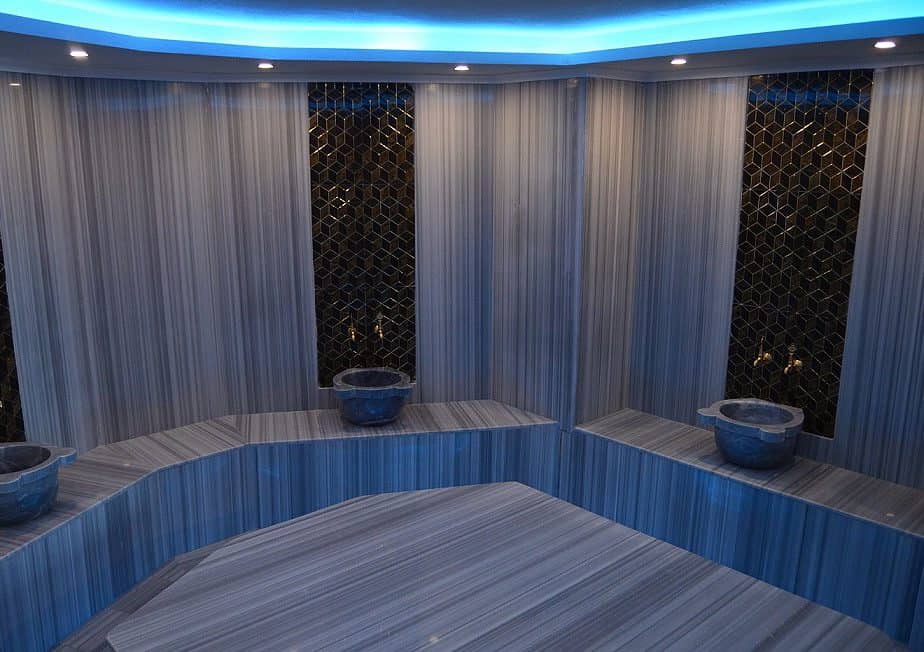 *Note: Headcaps is mandatory to use the pool.
A level of conservatism is required; it's a highly religious country. However, I was pleased to see all the women embracing nakedness in the private setting and enjoying their Haman.
What's Good About Laguna Thermal Resort & Spa Suites
Two things:
The staff – specifically Burak and the lovely gentleman who manages reception.
The thermal spa bathtub in the room, if you can get it
Other than this, nothing is going on here worth your time, attention, or money.
Bait and Switch
Recall that I described what was wrong with the suite. Let's compare the two side by side visually:
In the pictures of the actual apartment I stayed in, there is no artwork. Nor is it quite decadent.
So here is what I have learned!
On the second floor are stage apartments identical to the ones you see in the photos.
I felt this was the case by watching busloads of potential buyers arriving over the weekend—the resort hosting them to buy.
Then a poor unsuspecting staff member guided me to a resort section that should have had internet. En route, we walked the glamorous second floor, where these apartments are displayed. I saw the excellent stage apartments on a show for selling sales.
I've concluded that there is no apartment available that looks like the ones you see advertised.
It's the tired one that I have, which is an upgrade. Or the new ones, which are a downgrade.
FAQs
How much is the point redemption to stay at Laguna Thermal Resort & Spa?
It depends on the time of the year; it can be as little as 6,500 or as much as 30,000 for seven nights.
Closing Thoughts About Laguna Thermal Resort & Spa Turkey
This resort has potential, but it's not there "yet." It is not for the average traveler. Getting to the location alone is cause for pause for most. If you are a road warrior gallivanting across Turkey, it is a reasonable option for a couple of nights.
It's a terrible choice for seven nights and not worth the journey to stay at this resort specifically.
I checked out after four nights – that's how terrible it was.
Looking For More Travel Hacks? Start Here:
We participate in the Amazon Services LLC Associates Program, an affiliate advertising program designed to provide a means for us to earn fees by linking to Amazon.com and affiliated sites.
Brit On The Move™ Travel Resources
Ready to book your next trip? Use these resources that work:
Need more help planning your trip? Check out our Resources Page, highlighting the great companies we trust when traveling.