The town of Pierson, Florida is located in Volusia County, Florida. The town is heavily dependent on agriculture, mostly fern growing. So much so that Pierson bills itself as the "Fern Capital of the World." Near and dear to my heart, I am lucky enough to have several friends that live in Pierson. As such, I've had the opportunity to explore this untouched countryside many times.
Hidden among the fern trees is a residential oasis of farms and sprawling ranches that people call home. And, what's rarely known about Pierson, Florida, is how much there is to see and do. If you want to escape the fast-paced city life and explore Florida's countryside, then Pierson has a lot to offer. If you like nature, wildlife, boating, and fishing – Pierson, Florida, is a place you will appreciate.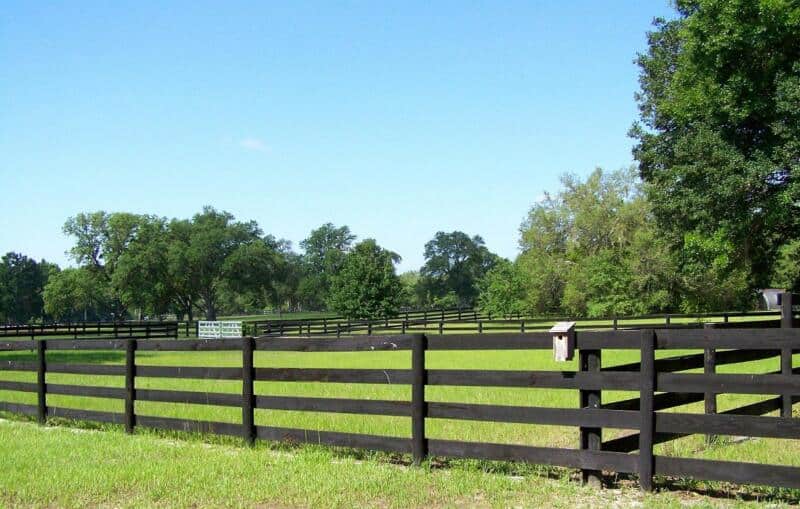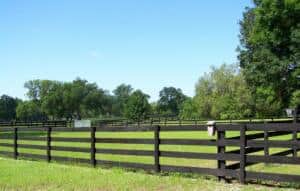 This post may contain affiliate links. Please read our disclosure and privacy policy for more information.
The History Of Pierson Florida
Established in the 1800s, Piersonville was the first rural community in what is now Pierson. Pierson was established in 1876 and incorporated in 1926.
Primarily, the economy is driven by agriculture, focusing heavily on ornamental fern production. Over the past century, the town has been sustained by the fern industry and by producing other ornamental foliage crops used in flower arrangements shipped domestically and internationally.
The fern industry is currently threatened due to anthracnose, a fungal disease that has caused the town to consider economic development opportunities. For example, some are experimenting with growing grapes. And there's now a commercial marijuana farm in the area.
If you have ever driven through the area or along US 17, you've probably seen the long black tents that shade the fern trees.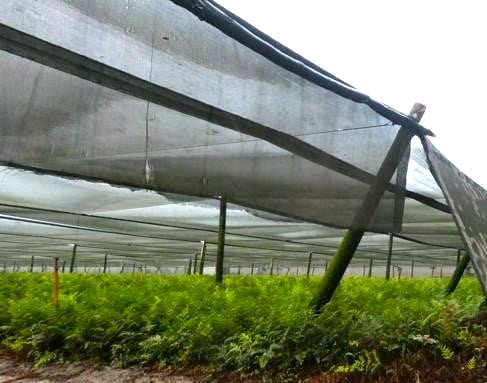 Pierson Florida Today
Approximately 1,923 people have been living in a place people have called home for more than 125 years. Pierson, Florida, has a total area of 8.7 square miles.
Approximately 1,923 people are living in Pierson. According to The United States 2020 Census, Pierson, Florida, has 435 households. The median household income is roughly $52,917. The population is split into five age groups: 5.5% are under five years old, 30.3% are under 18, 69.7% are 18 and over, and 16.4% are 65 years and over. Among the total population, 860 are white, 38 are black, 16 are American Indians and Alaskan Natives, three are Asian, and 437 are of some other race.
The town is a great place to raise families or retire. It also appeals to people that want to raise their livestock or farm. Most lots in Pierson are ten acres and over. Many of the locals own a lot more land. It's a rural community with low crime rates, acres, and acres of forest to explore, and it's centrally located close enough to the cities yet hidden out of sight.
Things To Do Pierson Florida
There's so much to do in Perrson, Florida, especially for those who enjoy the great outdoors. Lake George State Forrest, Lake Disston, Heart Island, Lake Pierson Conservation Area, and much more. Let's explore the charms on offer in Pierson or right around the corner!
De León Springs State Park
Not technically in Pierson, Florida, but close. Known by the Mayaca Indians as Acuera, or "Healing Waters," De Leon Springs features crystal-clear waters, lush subtropical forest trails, and a massive old-growth bald cypress tree.
This is a popular spring that people love to swim in here. The spring is refreshing 72-degree water where depths range from 18 inches to 30 feet at the spring boil. Swim in the shallow spots or dive into the turquoise waters where the sunlight shines through the crystal-clear water, beaming down to the spring boil.
Or, take the Fountain of Youth Eco Heritage Boat Tour. A 50-minute trip through De Leon Springs State Park and Lake Woodruff National Wildlife Refuge.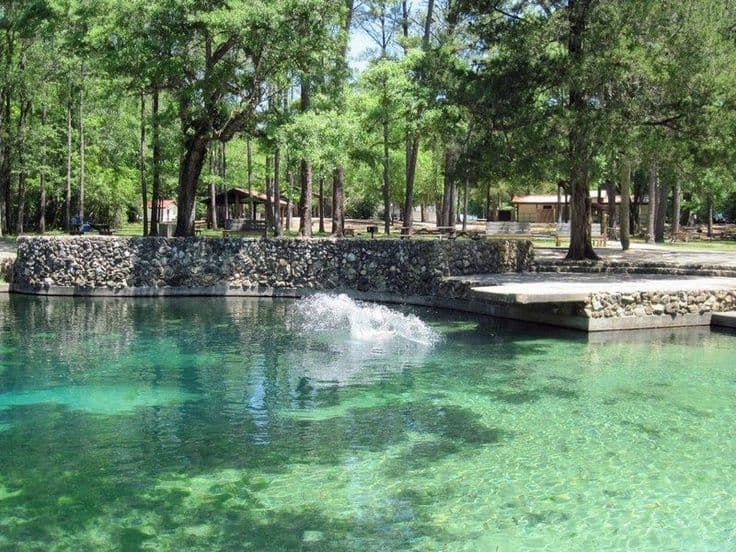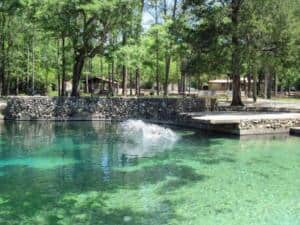 Lake George State Forest
Lake George State Forest is a designated protected area. It is a 21,176-acre forest located in northwestern Volusia County. Lake George State Forest is managed as a Wildlife Management Area (WMA) through the Florida Fish and Wildlife Conservation Commission.
Open year-round to the public, Lake George State Forest offers several recreational activities, including fishing (on the river, in the lake, and at Jenkins Pond), picnicking, and an interpretive nature trail measuring one and one-quarter miles. You can also camp primitively, cycle, hike, or hunt.
There is an entrance for hunters, and day-use visitors are located on State Road 40, 3.25 miles east of Astor.
Note, if you are interested in hunting you have to obtain a permit from the State Forest Service.
Lake George
Lake George, with its circumference of approximately 11 miles and a diameter of roughly 6 miles, is the second largest lake in Florida. Not to be confused with Lake Georgia, Lake George is second in size behind Lake Okeechobee.
Lake George's salt content is very unusual from area feeder springs along the St. Johns River. This mix of fresh and saltwater provides a sustainable habitat for marine life ranging from Atlantic stingrays to various mullet species, striped bass, and blue crabs. The blue crab population in Lake George is so vast that it supports one of the only freshwater blue crab fisheries in Florida.
There are 383,000 acres of the Ocala National Forest on the western shore of Lake George, covering the entire west side of the lake, which provides another dimension of beauty to the lake. By far, the best way to explore Lake George is by boat.
And, if you do boat, check out Silver Glen Springs.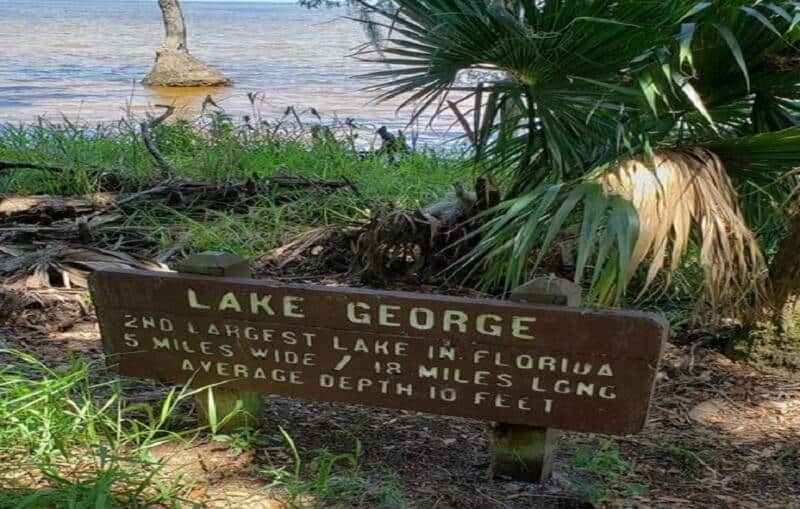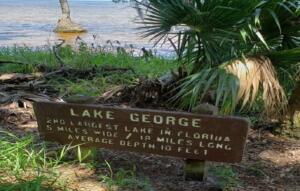 Boating In Pierson, Florida – Lake George
A public forest owned jointly by Volusia County and St. Johns Water Management District hosts the Lake George Pier, making it an excellent location for fishing and observing wildlife. It also features nature trails, a horse trail, and a picnic pavilion with tables and grills. This is the east shore of Florida's second-biggest freshwater lake, created by widening the St. Johns River, where you can enjoy boating and fishing.
Boat Ramps In Pierson Florida
Shell Harbor is the most popular boat launch in Pierson. However, other options are close:
Astor Boat Ramp
55400 Butler Street, Astor, Florida 32102
Hours: Dawn To Dusk
Lake George Boat Ramp, aka Volusia Wharf – Blue Creek Lodge Road Public Boat Ramp
58300 Lake George Road, Astor, Florida 32102
Hours: Dawn To Dusk
Shell Harbor Park & Boat Launch
1800 Shell Harbor Rd, Pierson, FL 32180
Hours: 24 Hours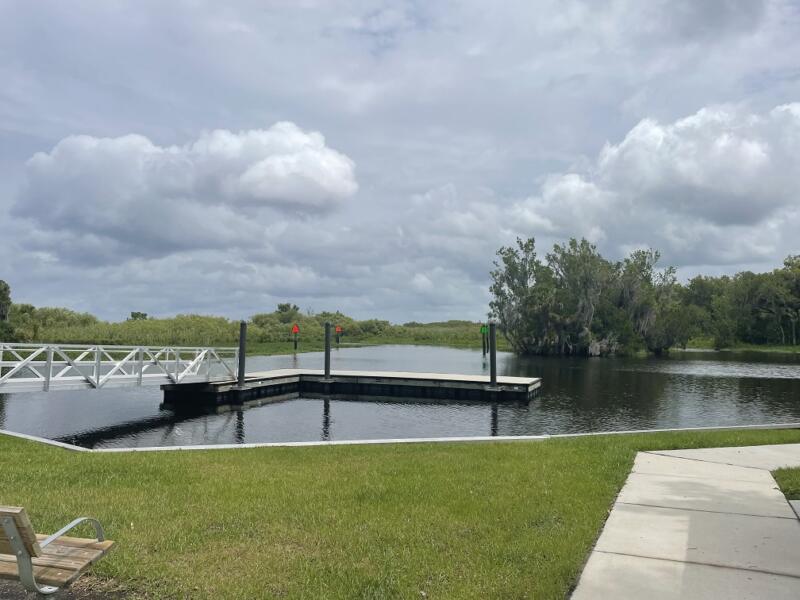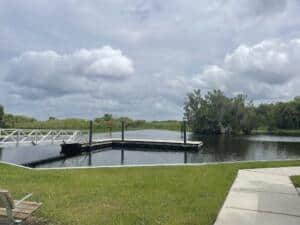 South Moon Fish Camp Boat Ramp – On St Johns River
End Of Camp South Moon Road, Astor, Florida 32102
Hours: Varies by day
Lake Pierson
Lake Pierson is a lake located near DeLand, Florida. Largemouth bass, bluegill, and spotted bass are the most popular species caught here.
Lake Pierson has a Municipal Park. Sometimes referred to as North Road Park, it was completed in 2004. It was created through the Florida Recreation Development Assistance Program and offers basketball, tennis, and play areas.
Lake Woodruff National Wildlife Refuge
Lake Woodruff National Wildlife Refuge is six miles of trails that meander through wide-open spaces preserved for wintering waterfowl at 21,500-acre Lake Woodruff NWR along the St. Johns River.
During daylight hours, visitors can access the forest. There are roads, trails, and permanent firelines for hiking, bicycling, and horseback riding.
Silver Glen Springs
Silver Glen Springs is one of Florida's most popular and well-known springs. Perhaps one of the most popular springs in Florida, Silver Glen is a massive spring of crystal clear water frequented by many fans of snorkeling and boating and located in the Ocala National Forest. Accessible from the Silver Glen Run off of Lake George, this spring is a local favorite.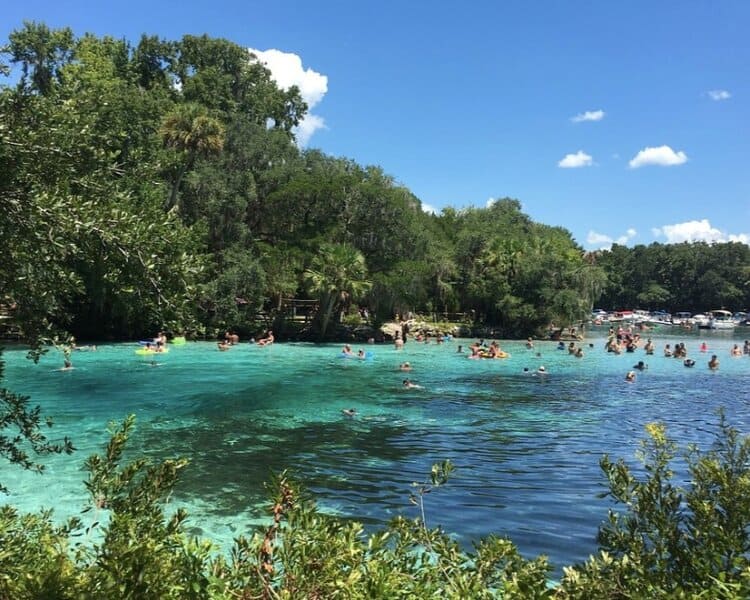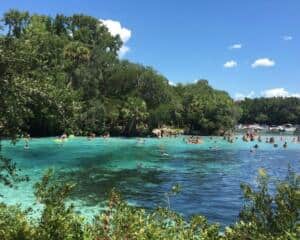 Sunny Sands Nudist Resort & Mobile Home Park
Don't judge – each to their own. I'm not a nudist in public, but I sure like running around my home naked. Now, some people enjoy the liberation of being naked amongst others, and there's nothing wrong with this. If you are a nudist looking for a place to let it all hang out, then Sunny Sands Nudist Resort in Pierson is for you. Or, if you are curious, clothing is optional, so this is an excellent way to experience a nudist resort without having to be in the buff.
Sunny Sands is a Family Friendly Nudist Resort on 42 acres of natural Florida beauty amidst fern farms. A permanent mobile home community, rental units, full RV hook-ups, tent camping sites, and daily visits are available.
Tours In Or Around Pierson Florida
You Are Not A Real Piersoniete Unless You Have At Least Two Of These!
Shopping In Pierson Florida
For those who enjoy shopping while exploring, there are some great places to check out in Pierson. As with many small towns, you'll find locals selling their hand-crafted goods, local produce, and charming little stores that ouze country life's essence.
One place that you must visit is Barberville Yard Art Emporium. This is one of the largest yard art displays you'll ever see. You can buy anything from a life-sized stallion or elephant to a simple garden gnome and back. They even sell hand-crafted wood furniture. It can you dream it; I guarantee you'll find it here.
The selection of yard art here is so vast that if you want to add to your garden, it's worth the drive to Pierson to visit Barberville Yard Art Emporium alone.
Restaurants In Pierson, Florida
Pierson provides you with the opportunity at local non-chain restaurants. You can enjoy different types of seafood, and organic vegetables are the norm. In most places in Pierson, sources are from locals, and the community is still a thing in Pierson.
Here are some of the popular restaurants in Pierson, Florida.
Antojitos De Mi Tierra Hidalgense
Pierson Family restaurants
M&E BBQ
Jimena's Taco Shop
Ultimate Grill Destination Spot
Fortino Mendez Tacos
Essex Seafood House
Where To Stay In Pierson Florida?
Pierson does not have a hotel or a motel. You can rent from Airbnb or use the search widget below to find private rental homes.
The closest stay is in Astor. And the best stay in Astor is at Big River Marina & Lodge.
Attractions Close To Pierson Florida
There are so many places you can visit in Pierson within an hour. If you are looking for a weekend or day trip destination within driving distance, there's more to see and do. Here are some suggestions:
FAQs
Where is Pierson, Florida, on a map?
The town of Pierson is in Volusia County, Florida, United States.
What county is Pierson, Florida?
Pierson, Florida, is in Volusia County. The County of Volusia is located between the St. Johns River and the Atlantic Ocean in east-central Florida. Pierson is quite a small town but offers so many natural beauties to travelers. It is an excellent place to stay and visit the town's parks, lakes, and forests.
What is the fern capital of the world?
Pierson is known as the fern capital of the world. This tiny town in Volusia county is packed with fern farms hence the title. Ferns play a significant role in the town's economy. Their ferns are exported worldwide for floral arrangements and other decorative items. This is why it is called the fern capital of the world.
What is the zip code for Pierson, Florida?
Pierson, Florida's zip code is 32180. Postal code 32180 is primarily located in the county of Volusia in Florida.
What is the elevation of Pierson, Florida?
Pierson is a city that covers an area of about 8.7 square miles and at an elevation of 75 feet.
Closing Thoughts
Pierson, Florida, is a town that offers the residents a small slice of old Florida. You'll see chickens free-roaming, horses in many yards, and a mixture of almost full-blown farms. Naturally, you'll see many fern farms as you explore, and you'll be tickled at the dusty roads full of people on four-wheelers and golf carts.
Most importantly, when you go to Pierson, Florida, you experience a lifestyle many in the city don't even know exists.
When you spend the night in Pierson, Florida, you will have an unobstructed view of the blackest sky you'll ever see. You'll also sleep well as it's deadly silent, minus the wildlife that shares the area with residents.
Looking for more articles on small towns in Florida? Start here:
We participate in the Amazon Services LLC Associates Program, an affiliate advertising program designed to provide a means for us to earn fees by linking to Amazon.com and affiliated sites.
Brit On The Move™ Travel Resources
Ready to book your next trip? Use these resources that work:
Need more help planning your trip? Check out our Resources Page, highlighting the great companies we trust when traveling.