The thought of a soothing sauna, relaxing massage, or therapeutic facial might sound like heaven. Yet, you might be unsure about the best destination in the UK to visit for rejuvenating spa treatments that will make you feel like a brand-new person. Spa breaks in Kent are often ignored in central London's favor. Here are eight reasons to consider Kent!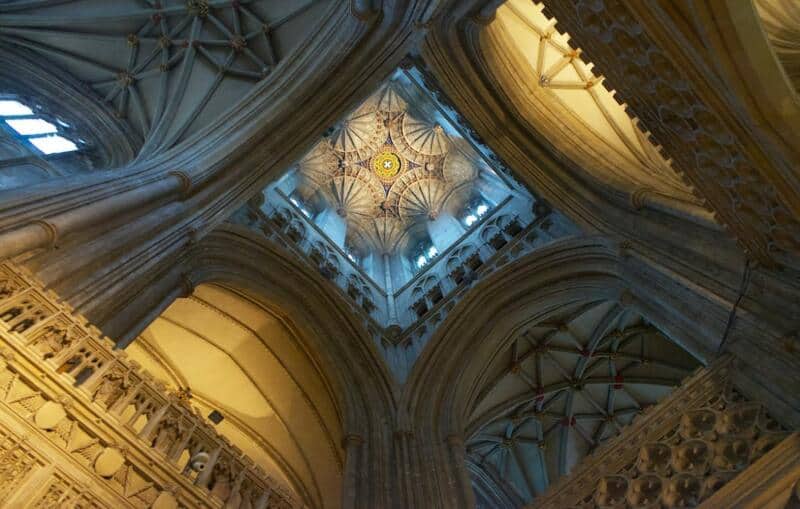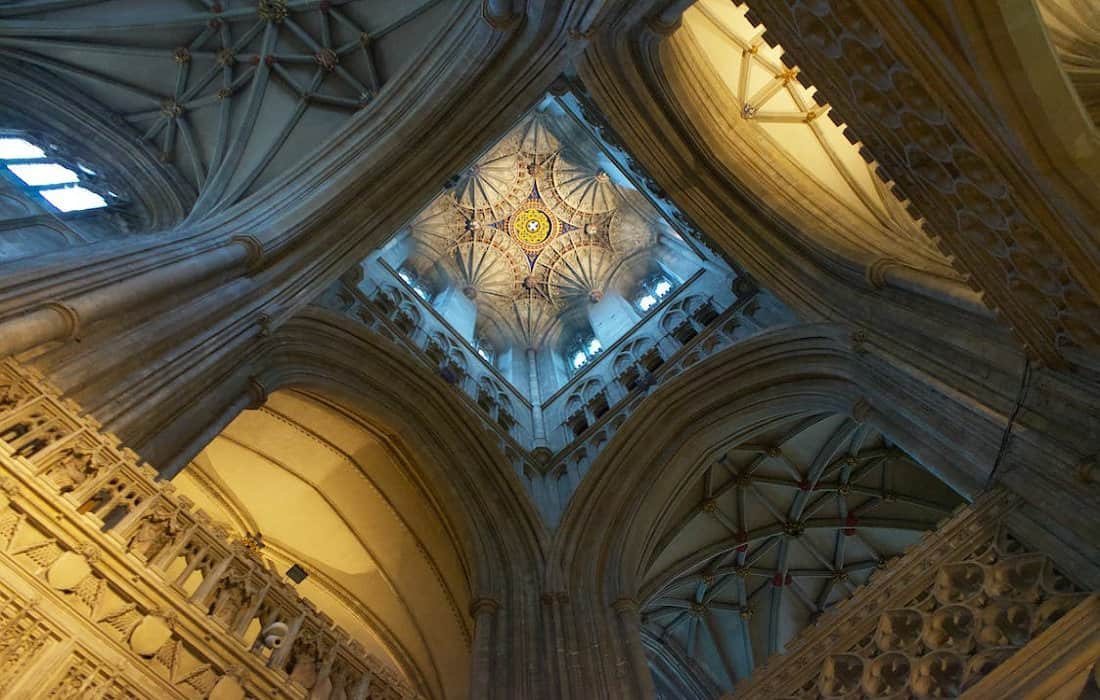 This post may contain affiliate links. Please read our disclosure and privacy policy for more information.
If this is the case, Kent is one of the best counties to visit, as it is home to many luxurious and award-winning spas that will melt away your stresses and strains. If you're unsure if it's the right region, here are eight reasons to visit Kent for a relaxing spa break.
1. Countless Spa Venues To Choose From
Kent is practically bursting with stunning spa retreats that will make you feel a million miles away from the chaos of everyday life. For instance, you can relax in utter luxury at the Brandshatch Place Hotel & Spa, surrounded by stunning countryside. When not relaxing in one of 38 rooms or dining at its 2 AA rosette restaurant, you can step inside the steam room, dip in the swimming pool, or choose from many 25-minute spa treatments with a complimentary glass of champagne.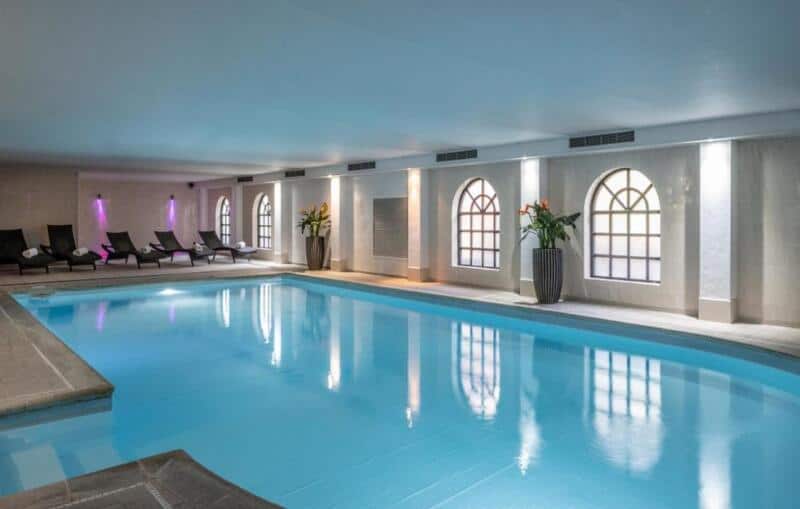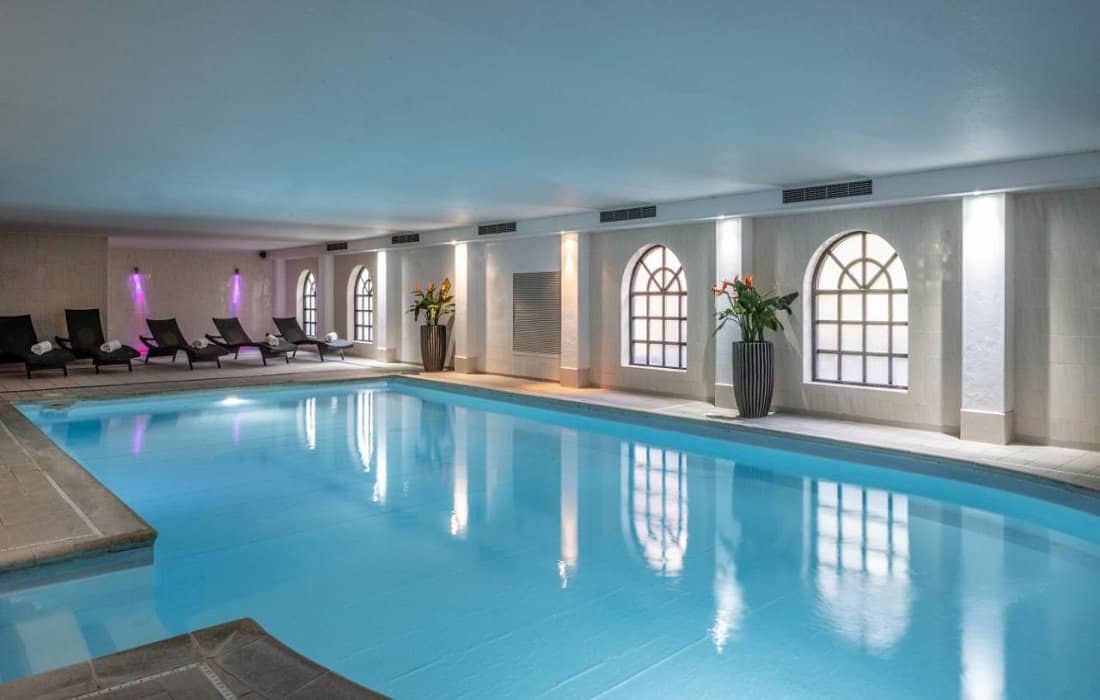 Of course, you'll want to find the perfect venue at the right price. For this reason, you must research the best rates and book a last-minute spa break with Voyage Privé. By doing so, you can pinpoint the best high-end spa venues in the county and save yourself a considerable sum on the rejuvenating getaway.
2. Kent's Close Proximity To London
Kent is an ideal base for those looking for a serene spa break outside of London, as it is an hour and 24-minute drive from the English capital. Alternatively, you could enjoy a fun visit to the bustling Big Smoke once your tranquil retreat ends, or vice versa. If you're not traveling via car, you could hop onto a train from London to Kent, and tickets typically start for less than £8 for standard travel. If money isn't an object, you can hop into a cab for £240 to £290 and reach the city within approximately 59 minutes.
Once you arrive in London, you can take your pick of historic landmarks and fun attractions, such as:
Buckingham Palace
Big Ben
Tower of London
The London Eye
Westminster Abbey
Natural History Museum
Hyde Park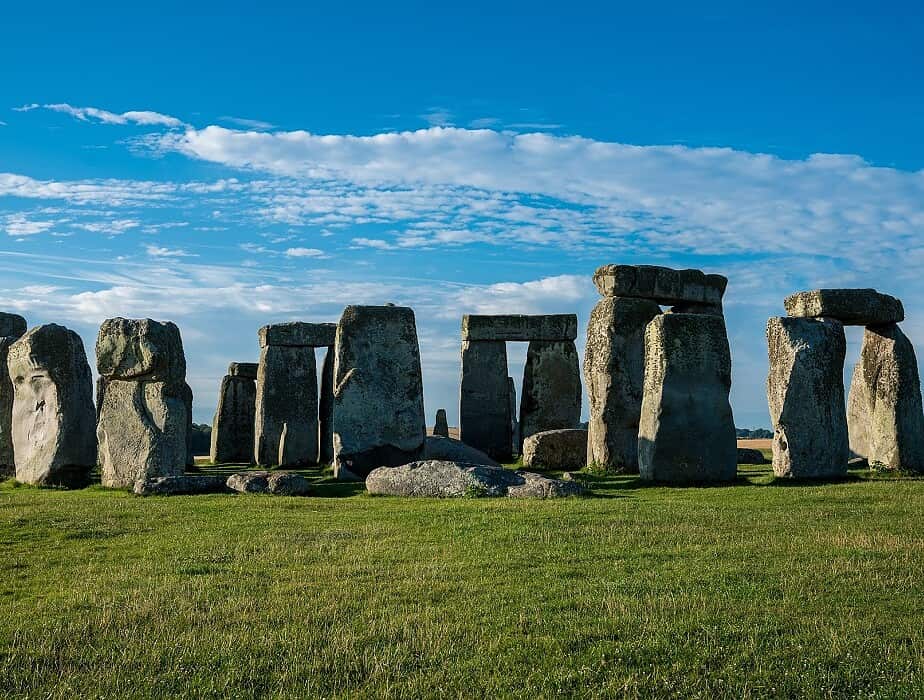 Also, you could catch a West End show, dine at one of the 74 Michelin-star restaurants, or soak up the city's exciting nightlife atmosphere.
3. Many Tranquil Trails
Return home feeling like the best version of yourself by combining soothing spa treatments with tranquil walks in the great outdoors. Regularly spending time in nature can work wonders for your mental health and may reduce symptoms associated with various disorders, such as anxiety and depression. Also, fresh air can improve brain function, increase concentration, and lower rising stress levels.
If this sounds ideal for you, Kent is a must-visit, as it is known as the Garden of England. Combine a therapeutic massage, sauna, or acupressure treatment with a relaxing walk outdoors in Kent, as it has more than 4,200 miles of coastline and countryside to help clear your mind while getting your body moving. You can trust you'll fall more in love with the English countryside by the minute when breathing in the beauty of the region's creamy cliffs, magnificent marshes, charming villages, and rolling green hills.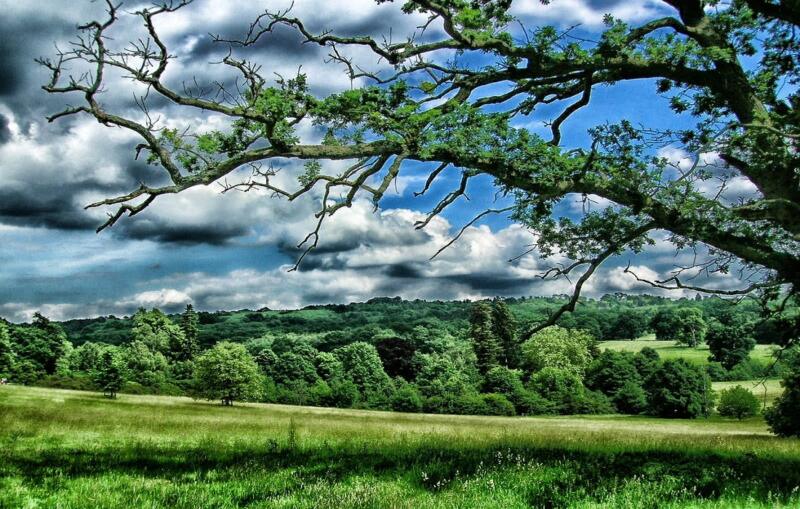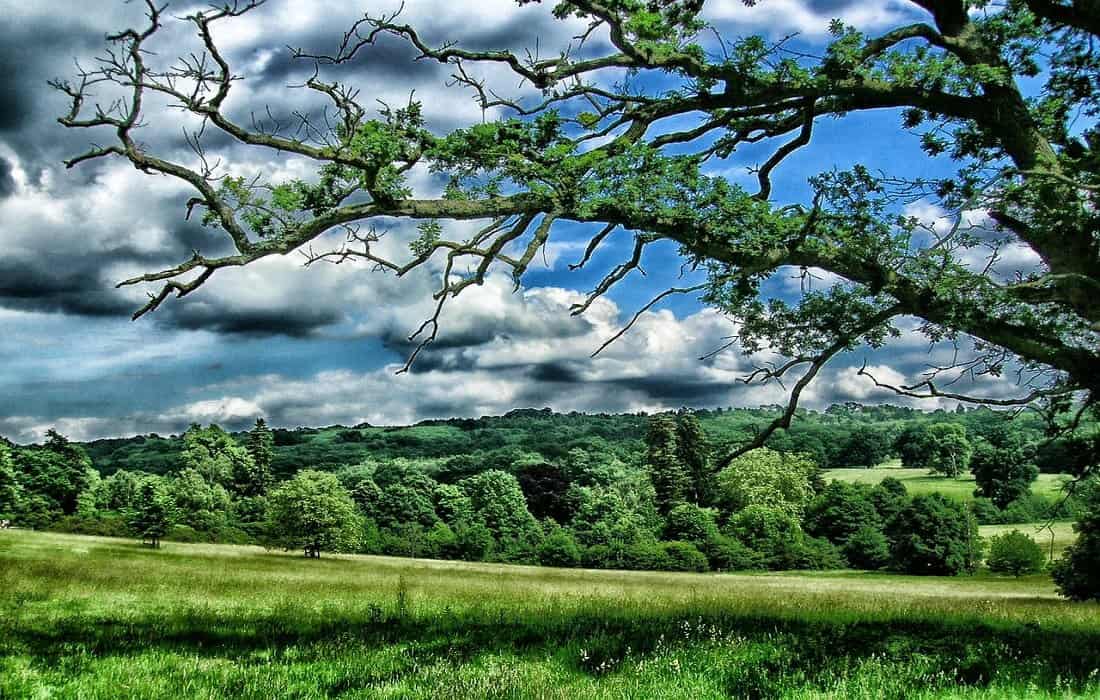 Great trails to tackle include:
Weardale Circular Walk from Chartwell – a 3-hour floral trail that is stunning throughout the seasons
Scotney Parkland Trail – a 2-mile trail with jaw-dropping views of Scotney Castle
Mariner's Hill from Chartwell Walk – a moderate 1.4-mile walk that provides views of Winston Churchill's home at Chartwell and the Weald
4. Beautiful Beaches
Kent will provide the ultimate escape from your routine. When a talented masseuse isn't banishing stress and tension from your muscles, you can soak up the sunshine at one of the county's 50 beaches.
The picturesque region isn't short of sand and sea, which may make you feel like you're on holiday abroad. For instance, Stone Bay, Broadstairs, is a quiet Blue Flag beach with a stunning backdrop of chalky cliffs. After many hours relaxing in the sun, you could stroll along the promenade for a cone of chips or a scoop of delicious ice cream.
If you prefer to spend your time kayaking, paddleboarding, or wakeboarding at the beach, Minnis Bay, Birchington, is the best place to visit.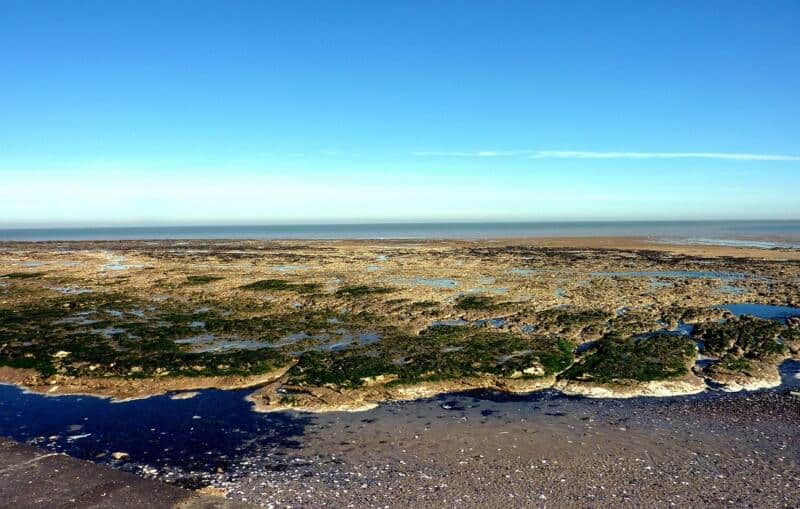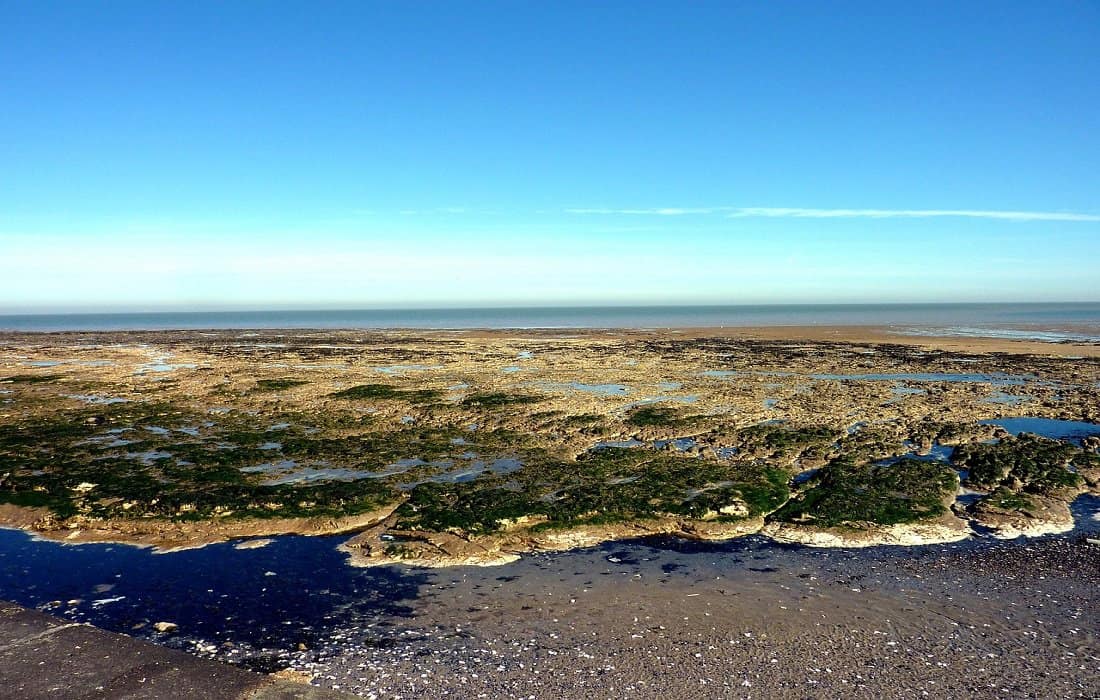 Many people flock to the beach to enjoy various fun water sports or stroll along its lengthy stretch of sand. Also, you can enjoy paddling or swimming in the Victorian tidal pool when the tide goes out.
5. A Rich Heritage
There is no question Kent offers a rich and exciting history. As the oldest county in England, you can expect to discover many historic landmarks, architectural styles, and charming streets during your stay. St. Martin's should be at the top of your itinerary if you're stuck for places to visit. It is the oldest working parish church in England, as it was built before AD 597 and is part of the Canterbury World Heritage Site.
If you've organized a spa getaway near Sandwich, you'd be wise to wander through the atmospheric town. It's impossible not to feel a sense of history as you absorb the beauty of its listed properties and its home to the most medieval buildings in the country that are lovingly preserved.
History lovers must visit not one but two stunning cathedrals in Kent. Expect to fall head over heels in love with Canterbury Cathedral, dating back to AD 597. It is the oldest Christian structure in the country and the location where Thomas Beckett, the archbishop, was murdered in 1170. Rochester Cathedral is just as beautiful and the second oldest in England, dating back to AD 604.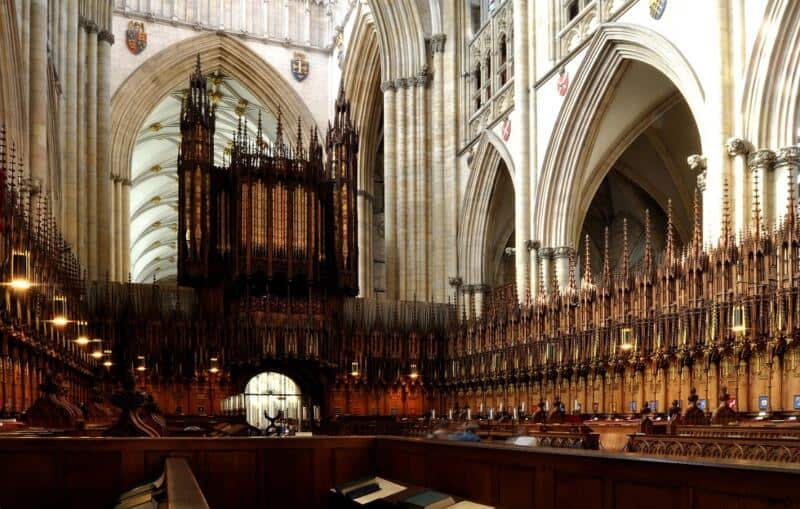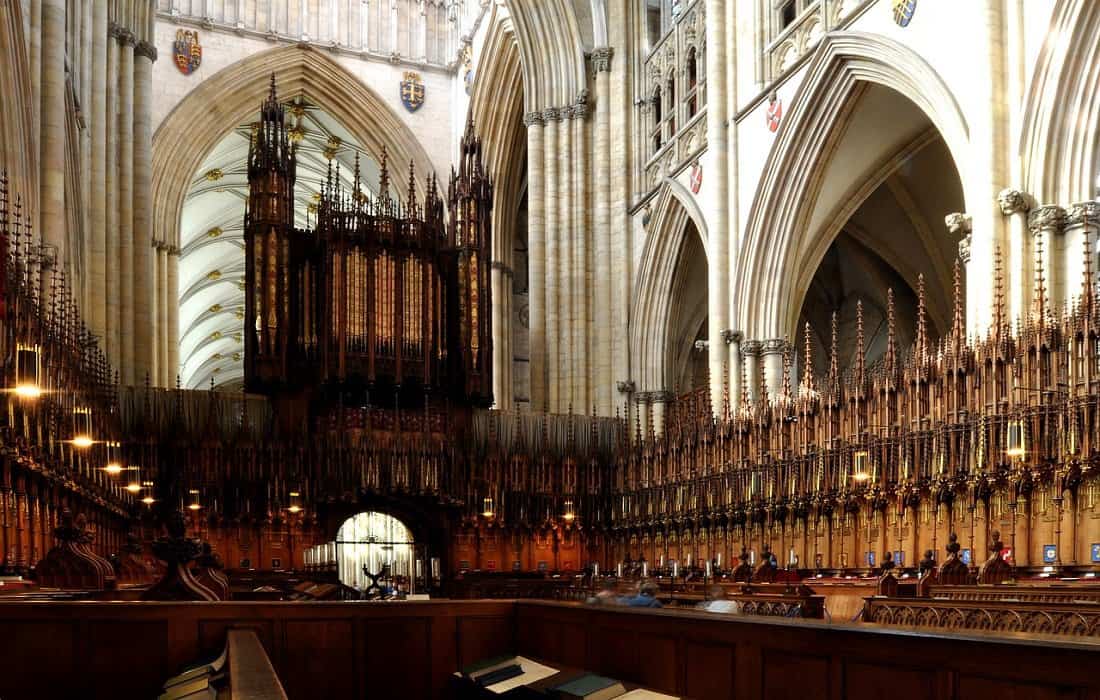 6. An Exciting Food and Drink Scene
There is no shortage of exceptional food and drink across the county of Kent. Wine lovers must take a guided tour of the Chapel Down Winery at Tenterden Vineyard. It is regarded as the most significant English wine producer and has won countless awards for the quality of its wine, winning an incredible 11 awards at WineGB 2023 alone.
If you prefer beer over wine, book a tour of Shepherd Neame in Faversham. It is the oldest brewery in Britain and creates great-tasting beers using natural ingredients, including mineral water from the charming town's aquifer. It is an exciting way to learn about the ancient process of brewing the perfect beer.
Foodies will want to combine a spa break with a trip to Folkestone's Harbour Arm for delicious dishes and drinks with a view. Few coastal destinations in Kent can compare to the extensive seaside promenade, arguably providing the most striking 360-degree views of Dover, Rye, Romney Marsh, and France on a clear day.
It's a must-explore in the picturesque region, as it is home to many cafes, bars, shops, and restaurants that might become a highlight of your relaxing getaway. For instance, you can sample fresh, local fish and seafood at Sole Kitchen, which has a menu of cockles, crabs, and whelks served with a splash of vinegar and red onion. After a delicious meal, go to Bathtub & Gun with an intimate atmosphere and great-tasting cocktails, punches, Kent wines, and local beers.
Hythe
The market town of Hythe is worth your time and money, too. Following an extensive redevelopment, you can walk down a picture-perfect parade of cafes, boutique stores, butchers, and a cute chocolate shop.
A rarity in the UK nowadays, RAJ Smith Traditional Butcher has thrived in the town since 1971 and continues to do so thanks to the quality of its meat – and you'll want to take some home with you.
Hythe is also home to a stunning pier!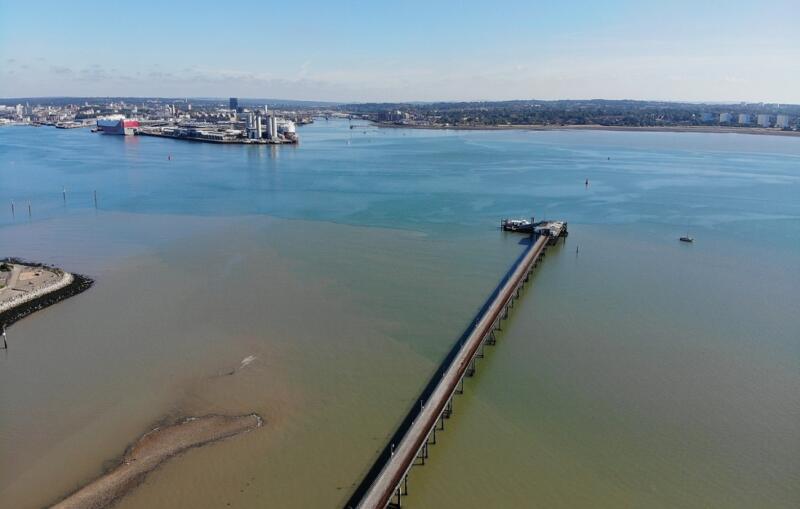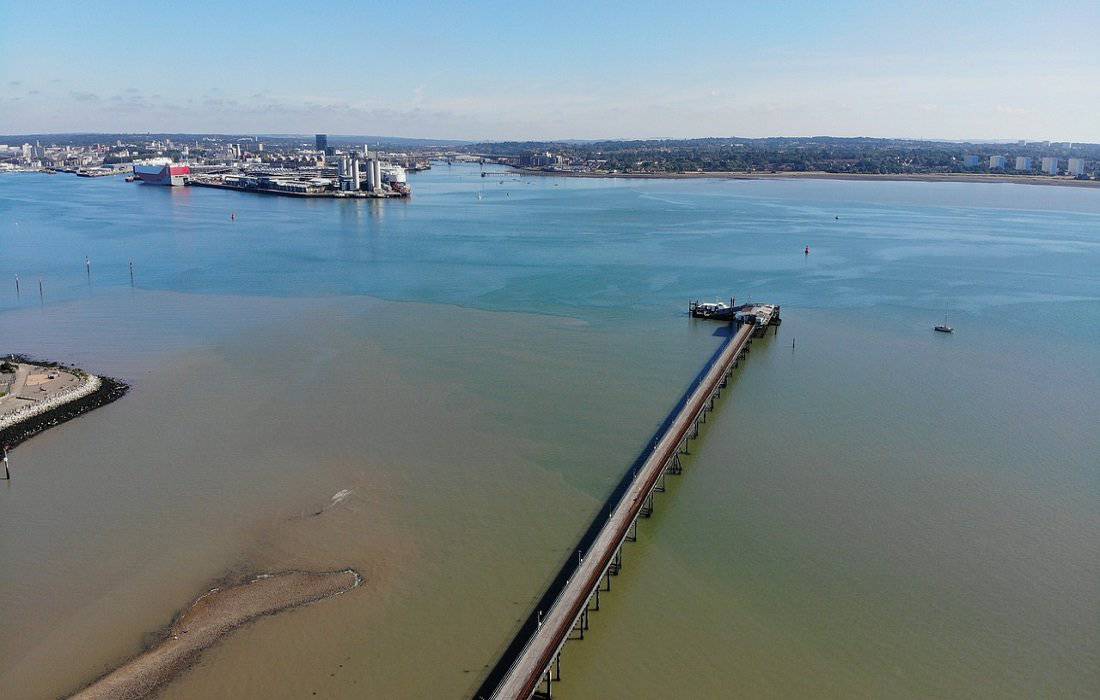 Also, take some time to enter La Salamandre to enjoy a fresh pastry and a hot cup of coffee. The French patisserie is a must-try, has appeared in the Good Food Guide for two years, and is operated by Alain Ronez, who once worked alongside Gordon Ramsay and Marco Pierre White. The talented chef and his wife serve delicious dishes for every preference, from fluffy omelets and cheese quiches to yummy pastries and almond tarts.
7. Superb Shopping Opportunities
Kent is the best county to visit when hoping to combine a spa getaway with a spot of retail therapy. If this is the case, go to McArthurGlen's Ashford Designer Outlet, which has almost every type of shop imaginable. The dog-friendly retail center has more than 100 stores, such as Kurt Geiger, Denby, Karl Lagerfeld, Michael Kors, Molton Brown, Nike, Radley, and more.
Alternatively, visit Bluewater in Dartford to pick up more than 330 shops and enjoy a bite to eat or a drink in one of 40 cafes, bars, and restaurants. Shop until you drop at Boux Avenue, Flannels, Ernest Jones, House of Fraser, Jo Malone, Lego, and more. Also, the retail and leisure destination includes a 17-screen cinema you can visit between shops.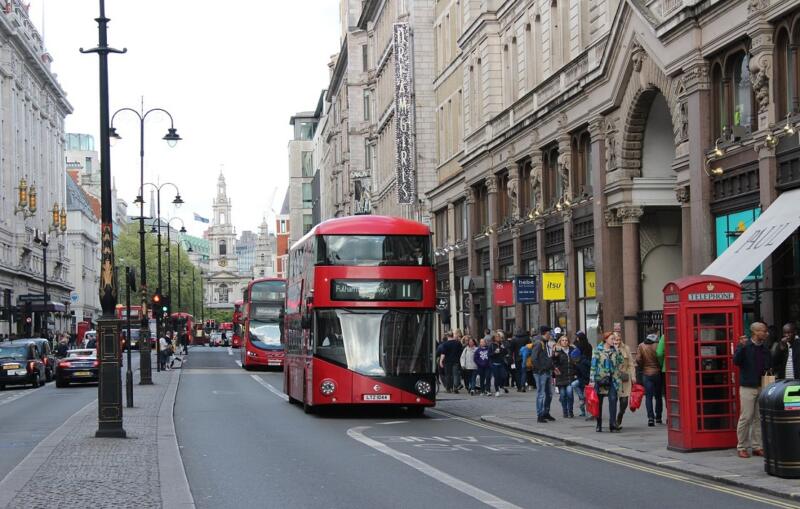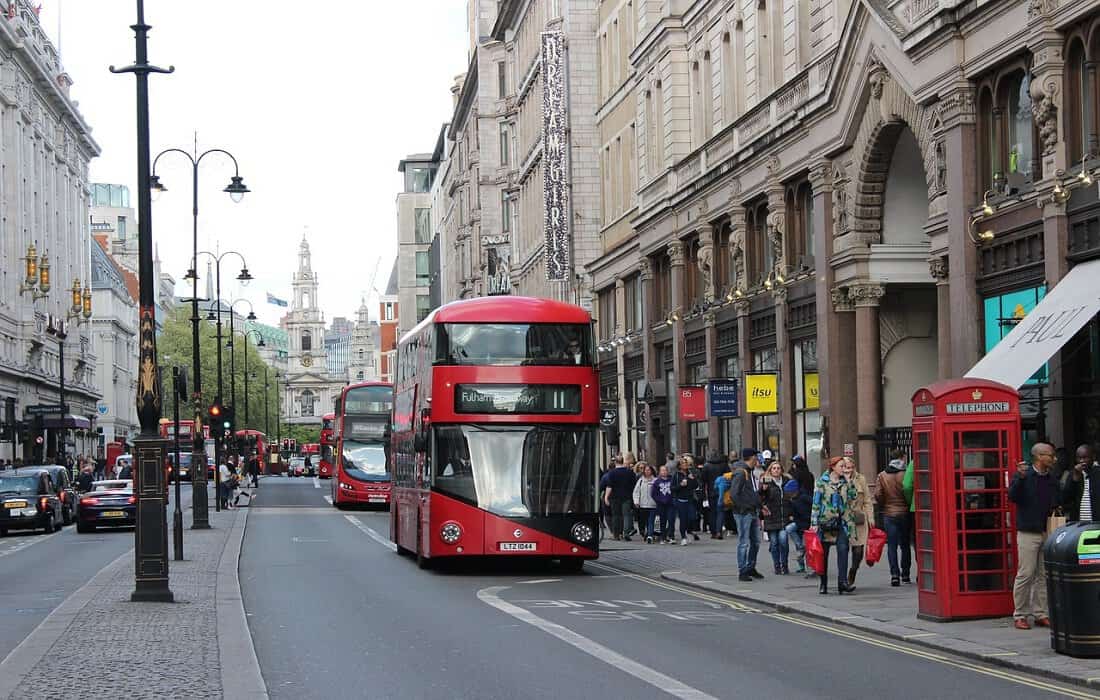 If you would prefer to explore more independent stores during a spa break, visit the Victorian High Street in Rochester, as it is packed to the brim with specialist shops selling handbags, jewelry, and unique gifts for yourself or loved ones. Don't miss a trip to Baggins Book Bazaar, one of England's biggest second-hand bookshops, providing superb titles at affordable prices.
8. Fun Festivals
You may want to time your spa break in Kent for one of its fabulous annual festivals. For example, the Alfresco Festival is brand-new to the region and held at Hop Farm every year. It offers family-friendly music, activities, and stage designs that will encourage you to chat, laugh, and dance.
Country music fans will not want to miss out on the Black Deer Festival, the best Americana and country event in the UK. Hosted in Tunbridge Wells, the festival draws world-famous talent onto its stages. Past performers include Nathaniel Rateliff, Bonnie Ratt, and The Pretenders.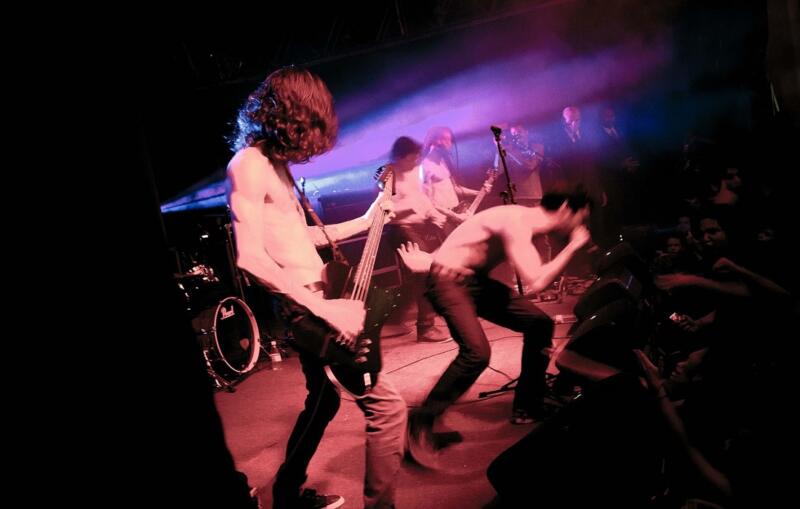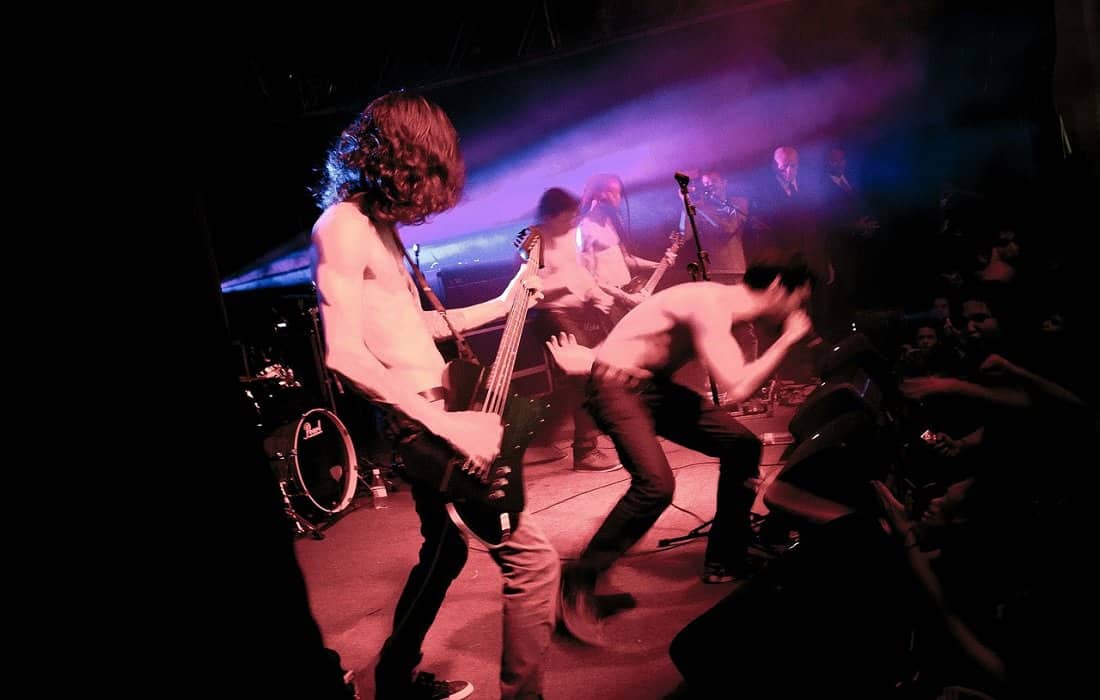 Also, Pub in the Park is a celebration of great food, drink, and music, with 2023's festival featuring headliners McFly, Sister Sledge, House Gospel Choir, and Rudimental. Plus, its live cooking shows are a must-experience for passionate foodies and have included past demonstrations from Matt Tebbutt and Si King, to name a few respected chefs.
Those who love a tipple will not want to miss the annual Canterbury Wine Festival, which brings together the best Kent wines at the end of spring. It is a perfect platform for Kent's best wine producers to showcase their products, and you can even buy one or more bottles you love.
FAQs
What is Kent Best Known For?
Kent has earned the nickname the Garden of England due to its many hop gardens and abundant orchards. As one of England's oldest counties, it has historical landmarks, such as Dover Castle, Canterbury Cathedral, Leeds Castle, and the Roman Lighthouse. Plus, the region is the proud home to the world-famous White Cliffs of Dover.
How Can I Prepare for a Spa Break – Kent?
Many spa guests typically pack one or two bathing suits, sandals, and sunglasses. And don't forget an excellent book to bring into a spa. Don't forget to bring a change of clothes after the experience.
Most spas often provide towels and a robe before, between, and after treatments. It is advisable to carry two bags during your stay. You should leave one bag in your hotel room with your belongings. Then bring another for taking the above items into a spa.
How Far is Kent from London?
There are approximately 40.6 miles from Kent to London. It will take an average of 59 minutes to drive to the Big Smoke by car, or you can spend 1 hour and 19 minutes traveling via train. Also, it might be helpful to know if you can hop on a direct train from Kent's Lenham Services to London Victoria, or vice versa, which operates every day of the week.
Closing Thoughts
The opportunity for spa breaks in Kent is endless. It's a great location to relax and use as a hub to see London!
Looking for more posts to inspire you? Start here:
We participate in the Amazon Services LLC Associates Program, an affiliate advertising program designed to provide a means for us to earn fees by linking to Amazon.com and affiliated sites.
Subscribe to our newsletter and get the best travel tips and inspirational stories delivered monthly. No spam, no sales pitches – TRAVEL!
Brit On The Move™ Travel Resources
Ready to book your next trip? Use these resources that work:
Need more help planning your trip? Check out our Resources Page, highlighting the great companies we trust when traveling.