How Does Airbnb Work – Here's How!
People often ask how does Airbnb work and whether you should use Airbnb vs. a hotel? The answer is yes, but only when renting the entire place. We prefer an apartment or house over a hotel, especially for long-haul trips, so we can do laundry, etc. That's one of the advantages of using our timeshare. We like having space and the amenities of the home.
We have had some fantastic experiences with Airbnb. Likewise, we've experienced one nightmare situation. The nightmare experience was resolved very quickly. Airbnb did the right thing, including paying for the hotel.
We have only ever rented the entire place. We will not consider a room in a private home with strangers under any circumstances. Staying with a criminal is not an issue for us. Could we be renting from a criminal? Potentially, how is this concept different from renting a house to live in? You don't know if the landlord is a criminal or not.
This post may contain affiliate links. Please read our disclosure and privacy policy for more information.
Brit On The Move Airbnb House
I own and operate a waterfront house that is listed on Airbnb. You can now rent the Brit On The Move House! Enjoy the most decked-out home in Hernando Beach.
If you are unfamiliar with Hernando Beach, it's a small coastal town on the west coast of Florida. You can read all about it here:
Hernando Beach – The Complete Guide To The Real Gulf Of Mexico's Venice
Before I tell you about my experiences with Airbnb, let's be clear on how Airbnb works:
Hosts are verified, but understand that verifying does not always mean background checks. Background checks only occur in the US; here is an overview of Airbnb's policy.
I've had plenty of not-so-great experiences at hotels. And guess what? Hotels can access your room at any time. The "host" can access the place of concern is no different. It's also no different from long-term landlord/tenant leases.
There is a lot of noise about the ethics of Airbnb. Is it right for people to earn a living from a residential place? Should residential homes be turned into short-term rentals? Should Airbnb be regulated? Can it be controlled, and under which laws? You can be the judge of this for yourself.
There is a myth that Airbnb won't assist you. That is not the case; they do and will – at least, that has been my experience.
You might encounter a douchebag or two along the way. I don't think this is an Airbnb issue; it's a human one. And this is a two-way street! Many Airbnb hosts have plenty to complain about with guests.
You pick the locations, folks. If you select a $ 20-a-night place in the ghetto, expect the ghetto. Do your research first about the area you are choosing.
I do think there are some things that Airbnb could improve:
Prepaying as whole needs to be revisited. Today it's one-sided in favor of the host.
In my opinion, the review system is flawed in favor of the host. You must provide feedback before they do. If something goes wrong and you leave a negative review, you will get one in return. Disputing this only results in both studies (theirs and yours) being removed and doing nothing to warn others — another two-way street.
The concept of rooms for rent is a liability nightmare. It's just a matter of time before this implodes. There has already been one death. Who's at fault when it goes wrong? The broker (Airbnb), the host, or the guest? I think this side of Airbnb's business will come under more and more scrutiny and decline in the long run.
Get $65 Off Your First Booking Here.
Book your stay through Airbnb: And claim $65 off your first stay!
Several articles share horror stories galore, some with elements of data to substantiate the claims. Few focus on the positive experiences or share how Airbnb will support you if things go wrong. I will share three of my experiences, one amazing, one alright, and one horrendous:
Amazing – Havanah, Cuba
This stay was by far the best of all my experiences with Airbnb. It made Cuba for us. The apartment was fantastic, exactly as described, and in a great location. The host went above and beyond. She arranged transportation for us, gave us a local cell phone, and provided us with numerous options for things to do. Read the reviews for this place – no criticism. This is what you should accept when booking Airbnb. This has been the norm for us and frequent travelers I know who use Airbnb.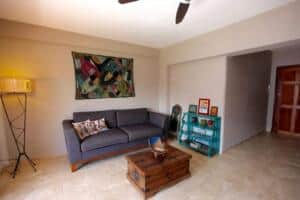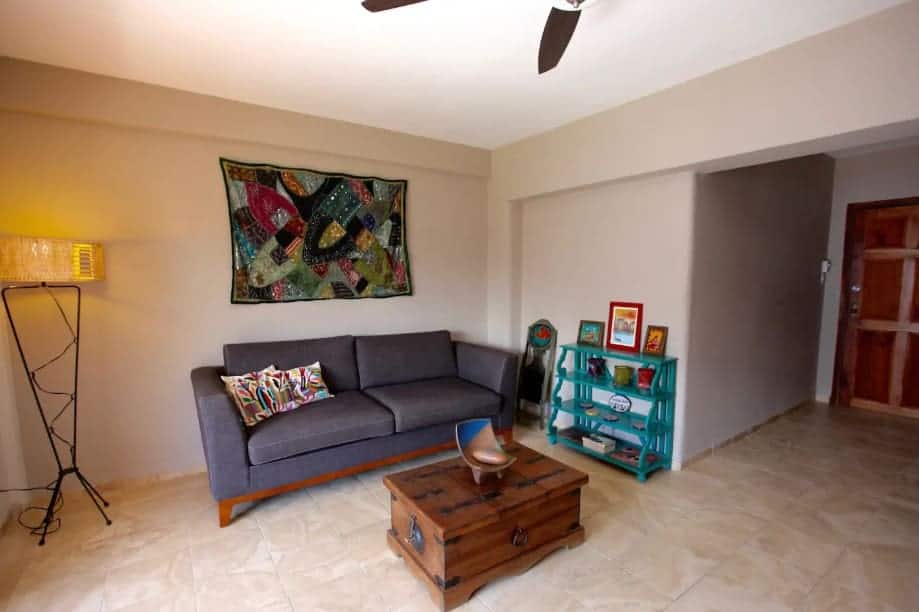 Alright – Ozello, Florida
We booked a waterfront place advertised as having a boat dock and slip. Both are accurate, but at the time of our booking, it was not clear from the photos that the title was a dug-out ramp into a small river. We get there, and the AC is not working. There are temp units in it, and they have been taped up through the windows with gaping holes. Think melting into oblivion. The location is not so great, with sugar ants everywhere and an unclean fridge – not what we expected. We cleaned the fridge, sprayed for the ants, and contacted the host about the AC. The host was extremely responsive and did come and fix the temporary AC. They also offered to release us and refund us. The problem is there was nowhere else to go. It was scalloping season. Our choice would have been to go home.
We didn't need to contact Airbnb. The host responded as expected. My only criticism is that the place was not ready to be listed at the time of listing, and they should have advised. They acknowledged this, fixed the issues, and updated their photos.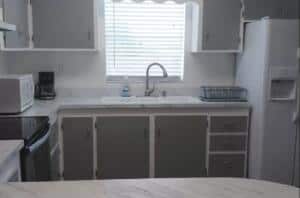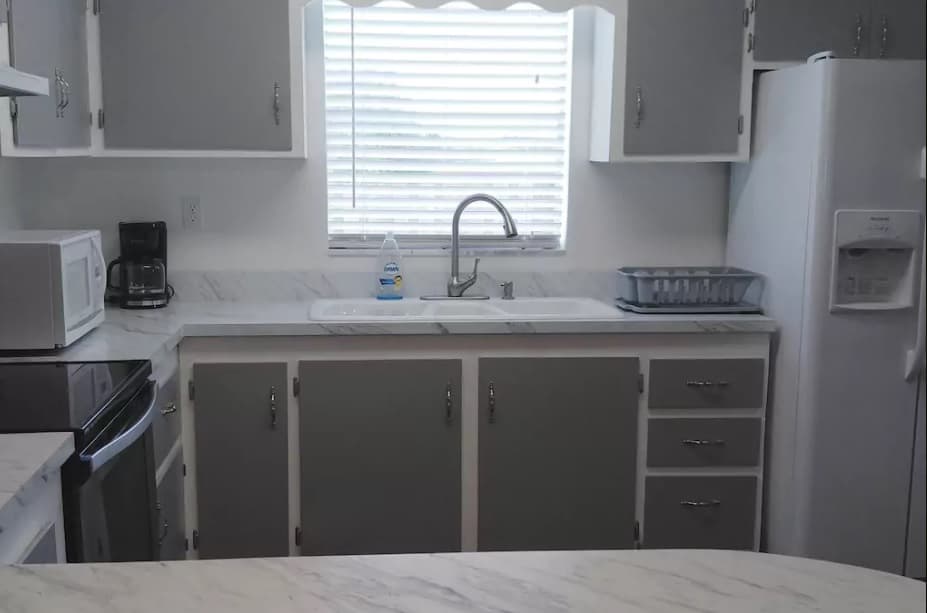 Horrendous – Auckland, New Zealand:
We had booked a seven-night say at an apartment in downtown Auckland. We reserved and advised the host that our flight had landed at 7:30 pm. We were given instructions to pick the keys up from a friend's letterbox and the address provided. Sounds simple right?
On the day of check-in, our flight was delayed, we won't land until 10:20 pm, and we advised the host. We needed to get baggage, the rental car, etc. Common sense alone would tell you we won't pick up keys until midnight.
The host replies verbatim, "Hi there – the key will be in their letterbox as I think they will have already gone on their holidays too, so all good with whatever time you get there. Safe travels".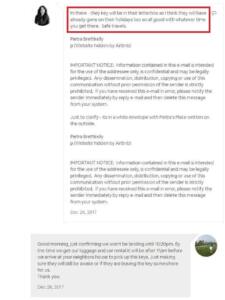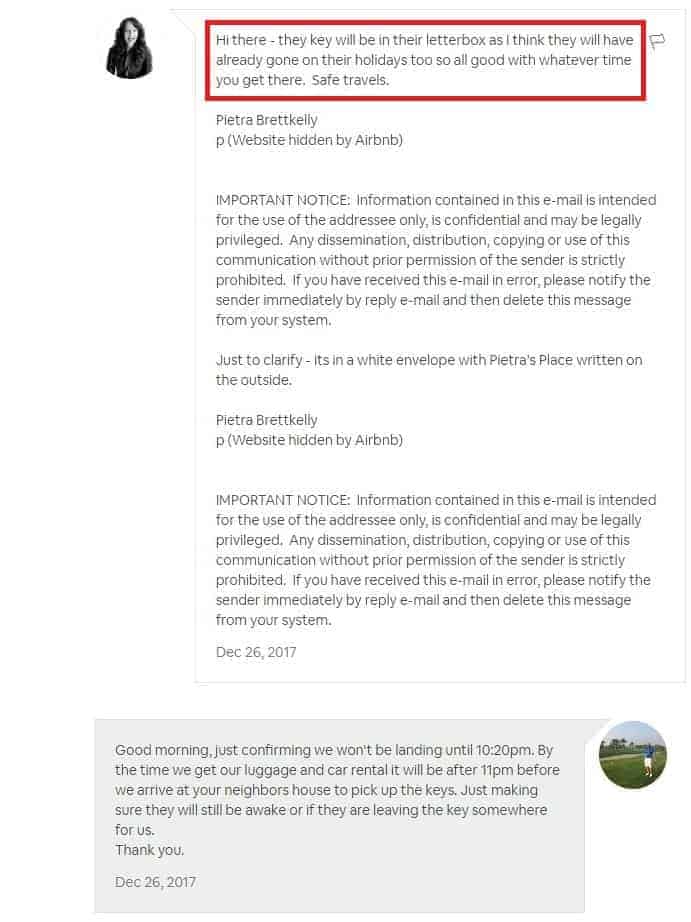 We arrive, and no keys. We must drive to find Wi-Fi and immediately contact the host. It is now approximately 1:30 am. On the phone, she states that the keys should be there. She does not know what's happening and can't get a hold of her friends. She books us into a hotel downtown for that night and promises to have the matter sorted out in the morning. Alas, we arrive at the hotel, and guess who's paying for the hotel? Us, or no check-in. We get her on the phone again, and it's simple. The hotel won't accept her payment. It has to be the person checking in. She promised to pay for the hotel the next day, which was $472 NZD or close to USD 300. We checked in.
The following day, she reached out to us wanting to know if we contacted her; as soon as we got there are realized there were no keys. Of course, we did! Then, we sent her the bill. This is where it all goes south. On the phone with Brian, she advises Brian that she's not paying for the hotel because we were late checking in!
I take over the phone call. She thinks it's unacceptable to expect the keys to be there at 1:30 when we said we would be there are 10:20. Wait, didn't she say in writing that whatever time would be good? Fast forward to the punchline. She will not pay for the hotel; at best, she will pay half. I said that's bloody ridiculous. Her response. She's not going "argue" with me and does not appreciate being sworn at. She then advises me that stuff happens when you travel, oh well, and cancels our reservation.
Don't be fooled, folks. Bloody is a common slang word in New Zealand – fact. It's used to emphasize a point. Slang, this woman uses herself in interviews! I passed this information on to Airbnb as the word I used was bloody! Lucky her because I could have launched some of my favorite vocabulary at her.
We re-booked ourselves into a suite at the Holiday Inn. The problem was sorted out in like 10 minutes. Annoying and inconvenient but not a deal-breaker, which means this sure as heck did not affect our plans.
The Airbnb Refund Process
I immediately notified Airbnb. They were beyond responsive. Their first concern was doing we had somewhere to stay, and the answer was yes. I gave them all the information, including all the text exchanges, photos, proof of all the phone calls and durations and times, the receipts from the hotel, etc. Long story short, they paid for the hotel minus the cost of one night that would have been paid at the Airbnb rental – in other words, what we would have paid. They also refunded 100% of the prepaid reservation. We might have been inconvenienced, but we were not out of pocket.
My only criticism of Airbnb in this situation is this crazy cow is still allowed to list her apartment. On the surface, it looks great. But, of course, it does. We were not allowed to leave a review because it was canceled, and the drama. And I'll bet you we are not the only ones that have had issues with this woman.
Here is the listing: Modern, Safe & Beautifully Central! Avoid this like the plague if you are visiting New Zealand.
Closing Thoughts
Overall, I think Airbnb provides an excellent service for renting apartments at a reasonable rate. Once regulation hits all markets, it will be more expensive. Some will debate the merit of this demanding free market. The other will campaign for more laws, and I think we will see more and more emphasis on room rent.
I believe the room renting is no different than an ad on Craigslist, except Airbnb gets a fee. Many will continue to use room rentals on Airbnb yet assign total liability to Airbnb. To me, this is baffling. Considering you are choosing to stay with a stranger.
I've had a great experience minus New Zealand and will continue to use Airbnb when we can't use our timeshare or if it makes more sense to. My advice to you is to use the service to rent apartments. Do not use the service to rent a room unless you are up for the challenges that come with that.
Looking for more Travel Hacks? Start here:
We participate in the Amazon Services LLC Associates Program, an affiliate advertising program designed to provide a means for us to earn fees by linking to Amazon.com and affiliated sites.
Subscribe to our newsletter and get the best travel tips and inspirational stories delivered monthly. No spam, no sales pitches – TRAVEL!
Brit On The Move™ Travel Resources
Ready to book your next trip? Use these resources that work:
Need more help planning your trip? Check out our Resources Page, highlighting the great companies we trust when traveling.