Many of us have romanticized travel to Cuba. We often don't because of the unknown. We did it in May of 2017, and it was terrific. Cuba is rich in history and culture, safe, inexpensive, and unique. It's not the typical Caribbean most Americans are accustomed to, but that's what makes it unique. Cuba is not for a novice traveler because you must know plenty before your visit to ensure a smooth trip.
We were lucky to travel to Cuba before the Trump administration tightened the economic embargo on Cuba. What this meant was that we were able to organize our trip independently. Under the new rules, Americans can no longer visit Cuba on individual "people-to-people" visas. They imply that Americans visiting Cuba must go through authorized tour operators. As with all laws, it's subject to interpretation. You can still legally travel solo to Cuba under these visa categories. The standard visa people use is "Support for the Cuban people." The key is knowing what you are getting into and researching first.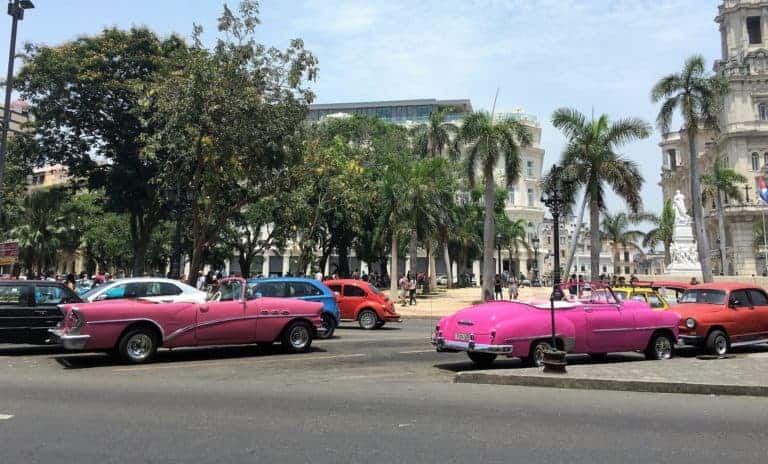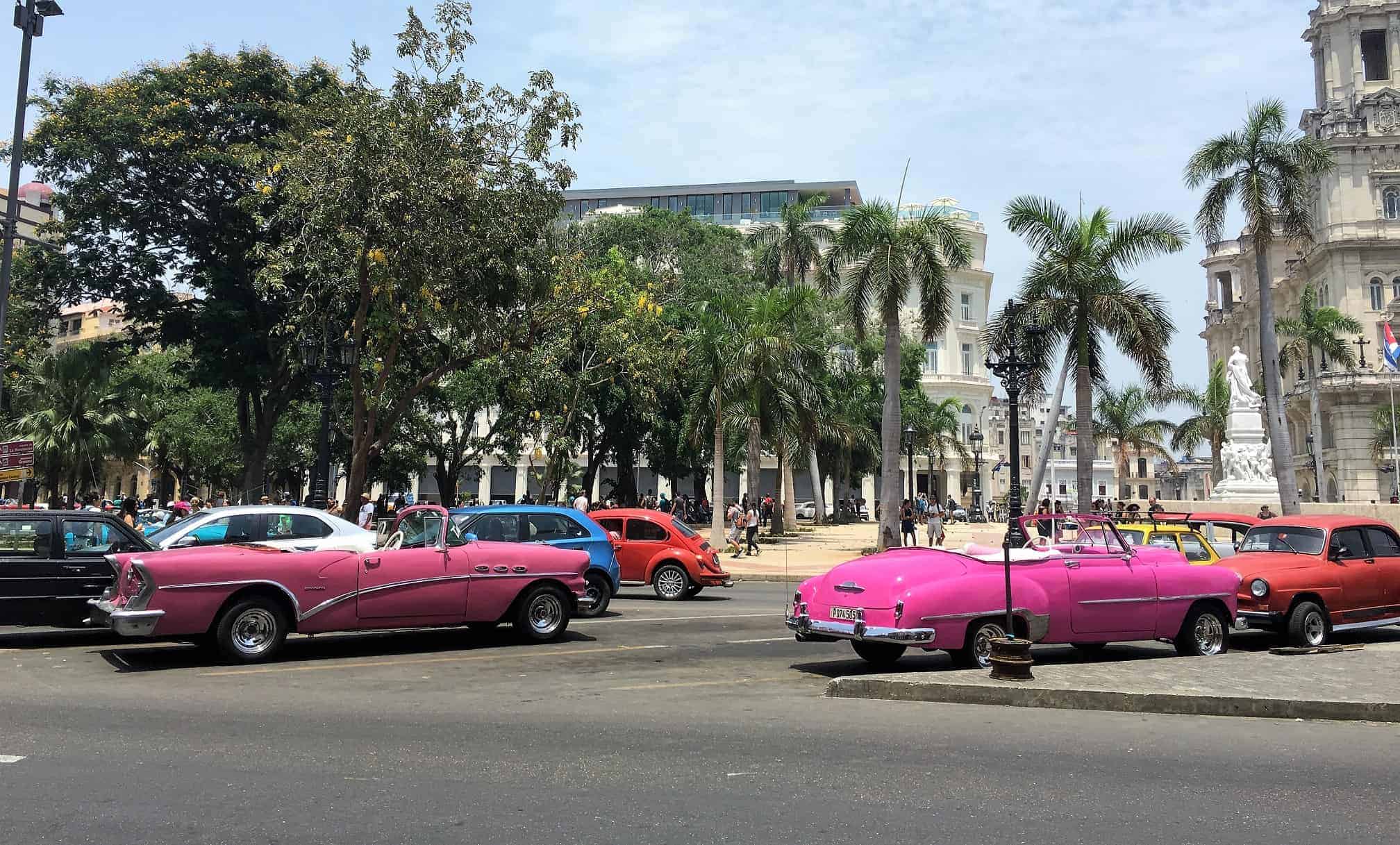 This post may contain affiliate links. Please read our disclosure and privacy policy for more information.
Flights to Cuba
We paid $47.06 per person round trip from Orlando to Havana. This included a checked bag on JetBlue over Memorial Day 2017. How? We used 1,600 JetBlue points each way.
We earned those points from our trip to Dubai and South Africa on Emirates and converted them to JetBlue.
Don't have JetBlue points? Convert AMEX points to JetBlue Points.
Don't have AMEX points? Pay the regular price without points ~$155 round trip.
You can still fly to Cuba but must have a valid visa.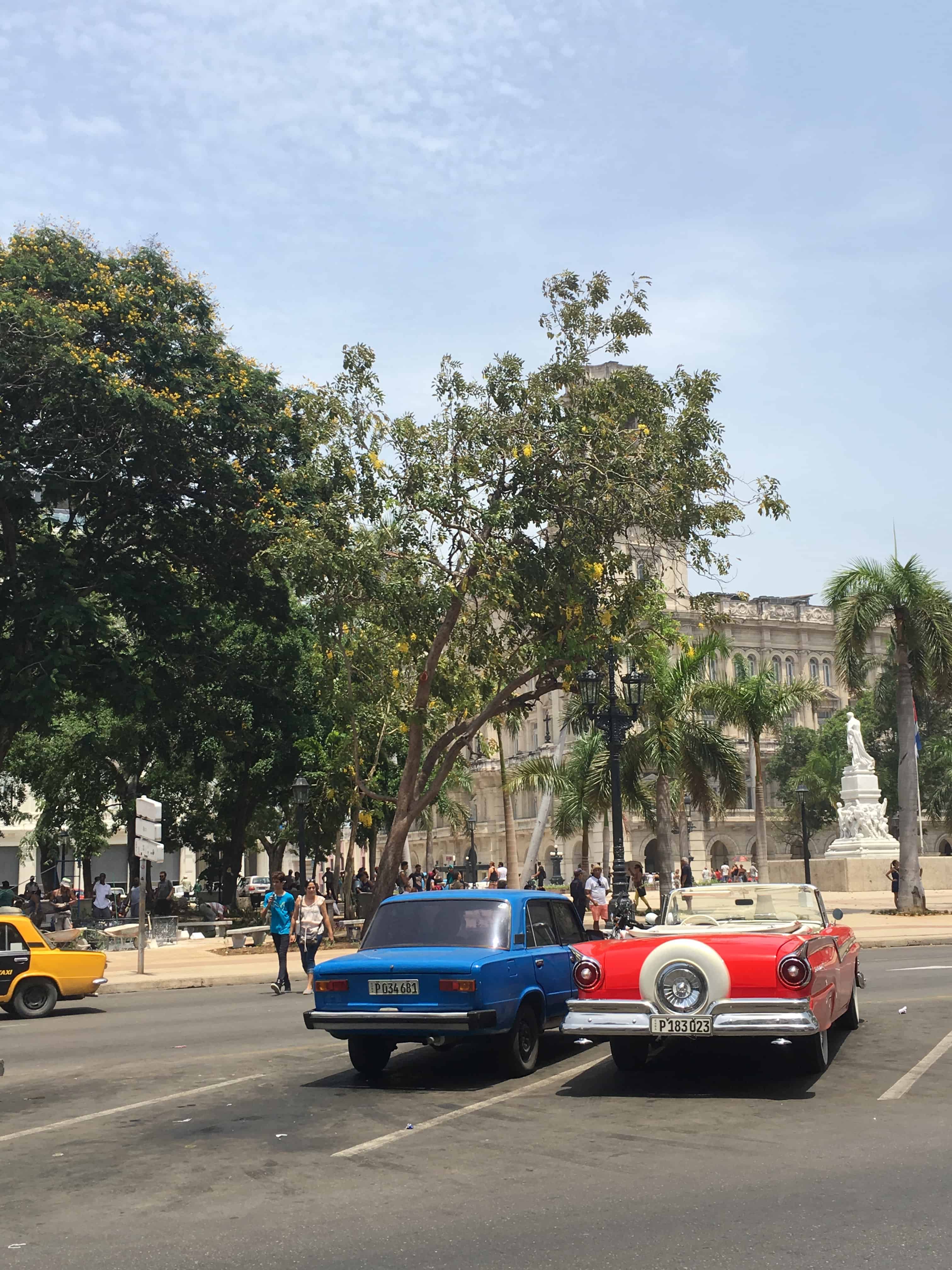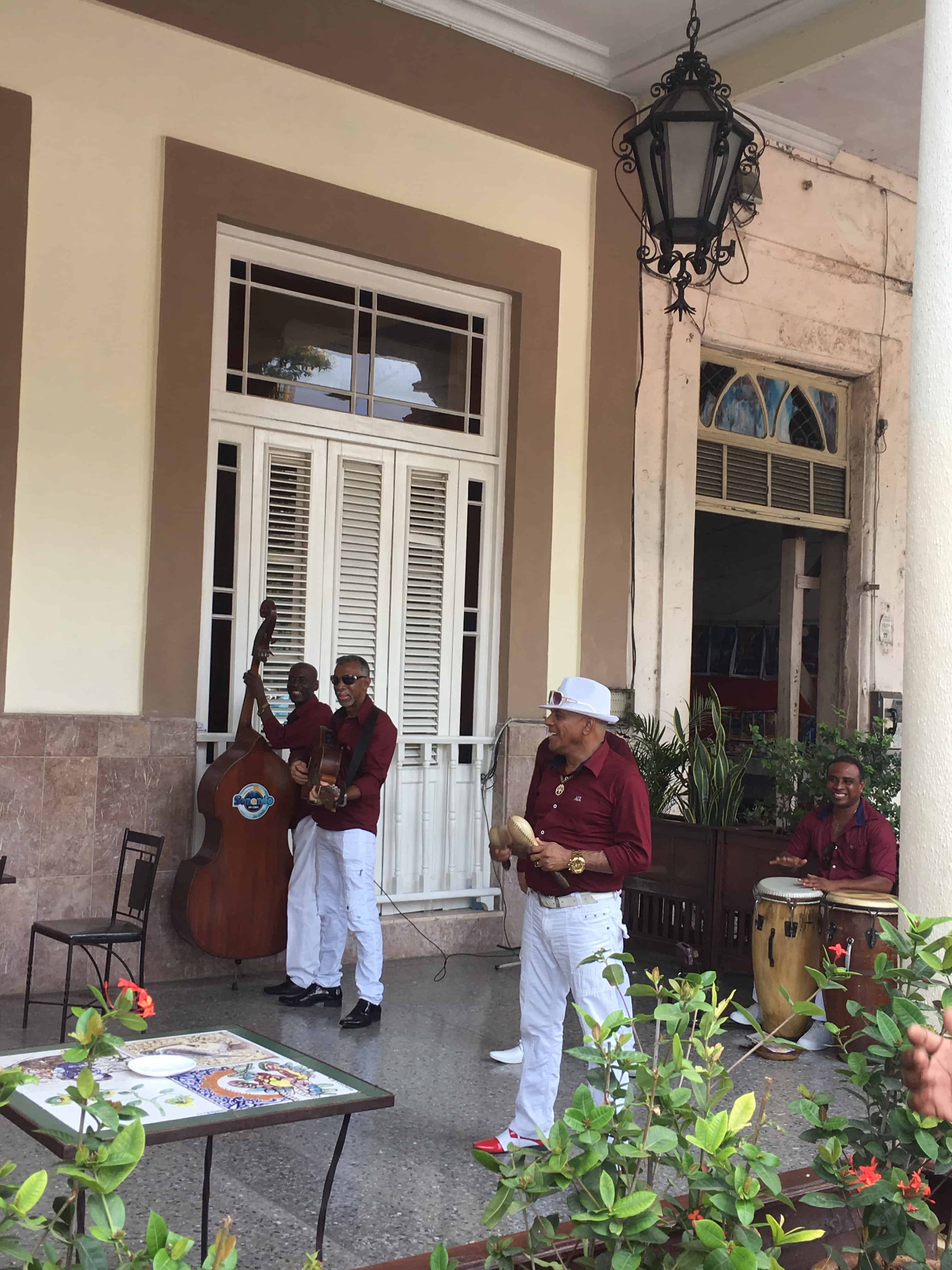 Visas for Cuba
As of June 4th, 2019, there are eleven visa categories you can travel on. The "people-to-people" category that we used is no longer an option. Most people are using "Support for the Cuban people." A general license means you do not need to go through OFAC for permission or any application process. You choose this category license and self-license yourself with it. If you select this category, you must know this: § 515.574 Support for the Cuban People. As stated, you must engage in a full-time schedule of activities. And you must keep a record of all activities and receipts for five years.
If you research what full-time means, you will find various answers and debates. Most seem to agree that 6 hours a day constitutes full-time. There are plenty of options for organizing activities that meet this requirement.
What it's Like to Travel To Cuba
Cuba is a third-world country, plain and simple. The infrastructure is from the '20s, and it is run down. Buildings are crumbling, the streets are not necessarily clean, and you'll encounter stray dogs and dog poop, among other unsightly stuff. The grocery stores are bare except for rum!
Stay away if you want to buy rum, potato chips, or water. You can smell the years of rat urine in the grocery store. I know it's rat urine, as my hubby does pest control for a living, and it was rife. We stayed in the posh part of town, and when we arrived at our digs, we thought we were in Beirut. I will be honest; we were a tad concerned for the first five minutes. The neighborhood was safe, the locals were beautiful, and we never felt unsafe. The entire street lost power at one point, and we walked several blocks in pitch darkness and felt safe.
We experienced 24hrs with no water due to a significant break in the system (the entire street's system). For us, that's neither here nor there. We went and bought water and took a shower the old-fashioned way. My point in calling these things out is we expected most of this. We did not go in expecting a 5-star luxury holiday. Almost every meal we ate was terrific, the food was cheap, and the drinks were knock your pants off strong along with silly cheap. So strong that I had to ask for the drinks not to be so strong, which rarely happens. The bars and restaurants all have local entertainment, and we enjoyed our nights out and met loads of people.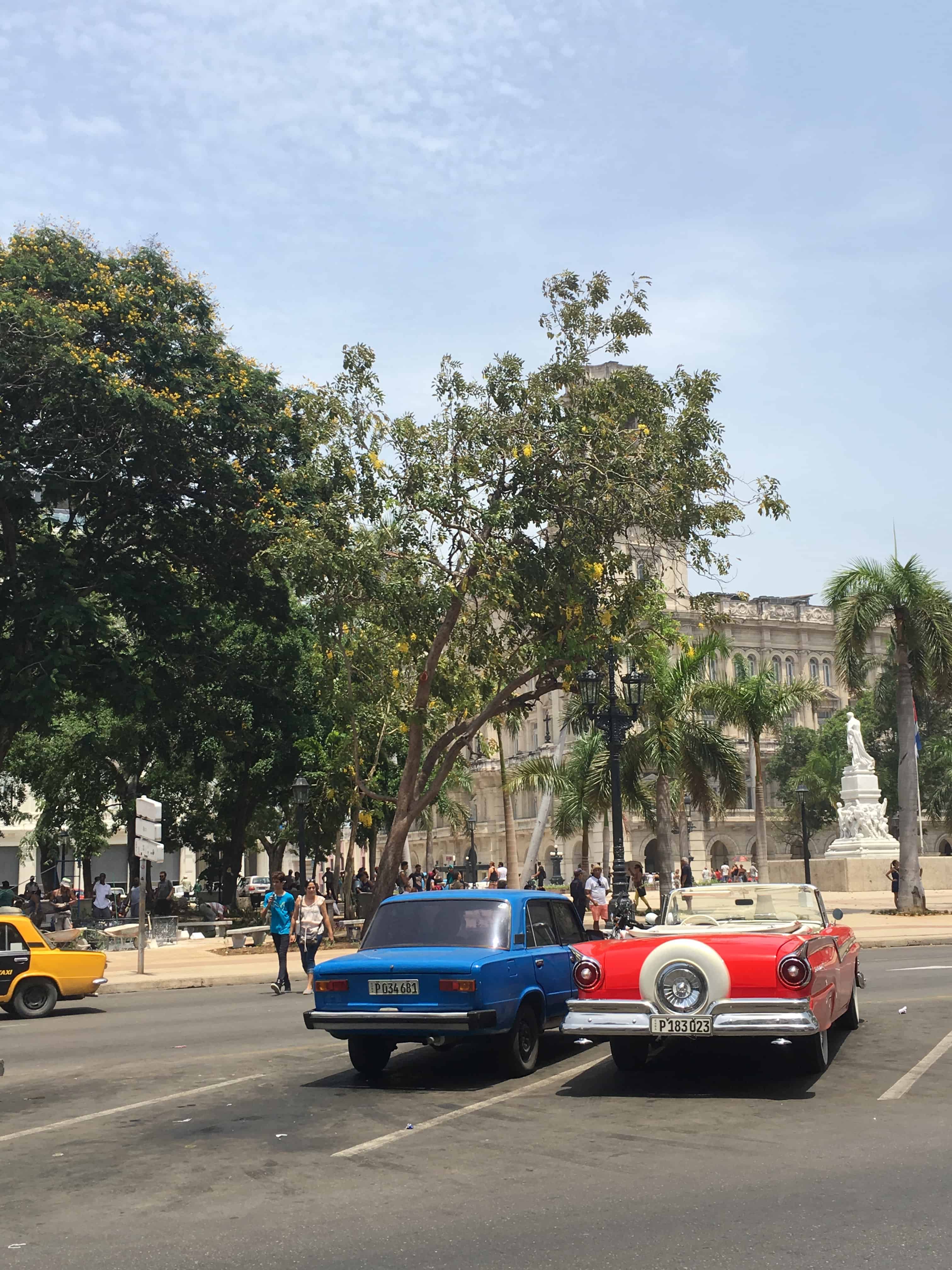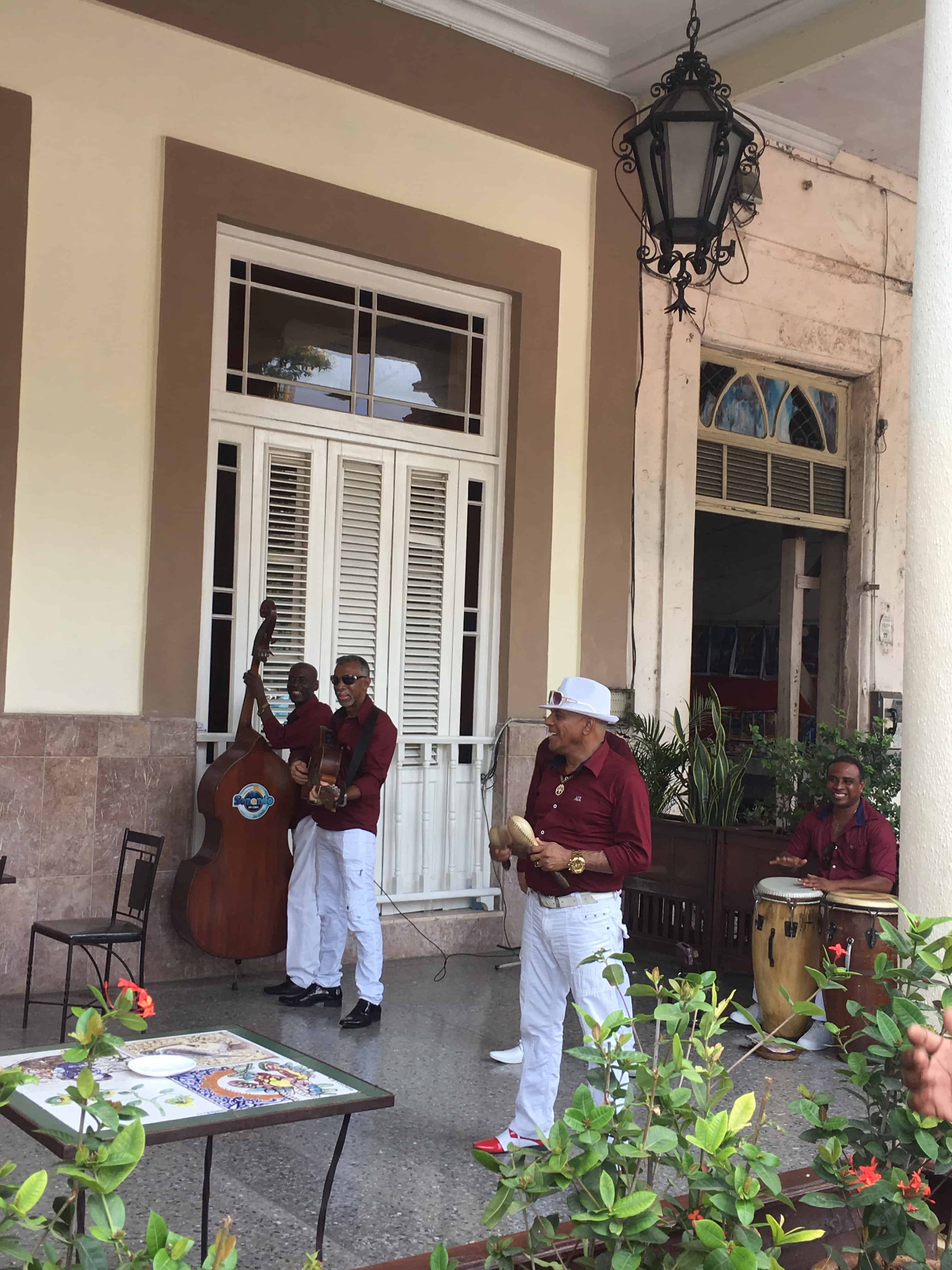 Where to Stay When You Travel to Cuba
Suppose you have navigated your way to Cuba on a valid visa. You cannot stay in a hotel run by the government. This is because the government runs all the hotels (this is part of the new restrictions). We stayed in a fantastic Airbnb in Havana by the Meliá Cohiba Hotel. Our host arranged our private driver, which saved us a headache as we were in trusted hands.
Book your stay through Airbnb: And claim $65 off your first stay!
Money When You Travel to Cuba
Cuba used to have two types of currencies, Cuban Convertible Pesos (CUC) and Cuba Pesos (CUP or MN, for Moneda Nacional).
Cuba implemented "Day Zero" of monetary unification on 1 January 2021, abolishing the Cuban convertible Peso and 1 CUP/USD for state enterprises. From that point forward, the Cuban Peso became the only legal tender in Cuba.
CUCs were converted into Cuban Pesos and became applicable for public and private transactions.
The Cuban Peso is now the only currency you can use.
Many advise converting the dollar to euros because there is no euro tax. You need to do the math, as you will pay fees to convert dollars to euros.
Tips:
Do not convert money at the airport in Cuba. The lines are hours long. Jump into a pre-arranged private driven car and head to the nearest Cadeca (currency exchange).
Do not be intimidated by the look of a Cadeca. They are essentially storage pods with a window but are safe.
Important!
You cannot use American-issued credit cards anywhere in Cuba. I've read on many sites that some places will accept them, and they simply won't. We ran into many people who had to have cash wired to them because hotels or others told them they could use their credit cards. Not so, and you will be stranded. Consider that if there was a place accepting them in 2017, we did not come across them. Given the tightened embargos, I doubt any business will take the American credit card because they are almost government-run. You must bring enough cash with you to cover all possibilities, period.
Internet and Wi-Fi
You must buy government-issued phone cards for phone calls or Wi-Fi. We bought cards at the Meliá Cohiba Hotel. We also found that this was the only place to connect, which was a challenge and a blessing – it forced us off the grid. I can't recall the cost of the cards, but it was minimal.
Health Insurance
The Cuban government requires all visitors to have health insurance covering Cuba's territory; this means local Cuban health insurance for U.S. citizens. If you purchase your flight through JetBlue, Cuban health insurance is provided by ESICUBA, administered by Asistur, and is automatically included in the cost of your fare. Given that we traveled on JetBlue, our health insurance was included. I did check our American policies, and Cuba is omitted! So be sure to check with the airline you are traveling with or buy insurance. Interestingly, while we had a printed copy of our policy, no one in customs reviewed it or ever asked for it. I've heard this from several travelers but would not chance it.
Getting About, Sight Seeing & Food
Hire a private driver. It's not expensive, and you can go where you want when you want. Here are some of the things we did:
Beaches:
We drove to a public beach Santa María del Mar, and spent the day. We drank all day, ate there several times, and could not spend $50 if we had tried! The water was the bluest I have ever seen – hands down. The only thing that spoiled this was that the trash cans were overflowing, and there seemed to be no regard for litter. While it was a fantastic day out, I wish we had chosen to go to a private resort because the trash bothered me. We were only in Cuba for five nights. If we had more time, we would have spent a night in Varadero, a two from Havana. There are many private all-inclusive resorts in Varadero.
Plaza de la Revolución
Everyone goes here, and we did a few times as almost every tour passes through. It's a must-see but a quick-see. The idea of being there in person was alluring and compelling. Understanding how Castro came to power, how the country has operated since then, and so on is not a "day out."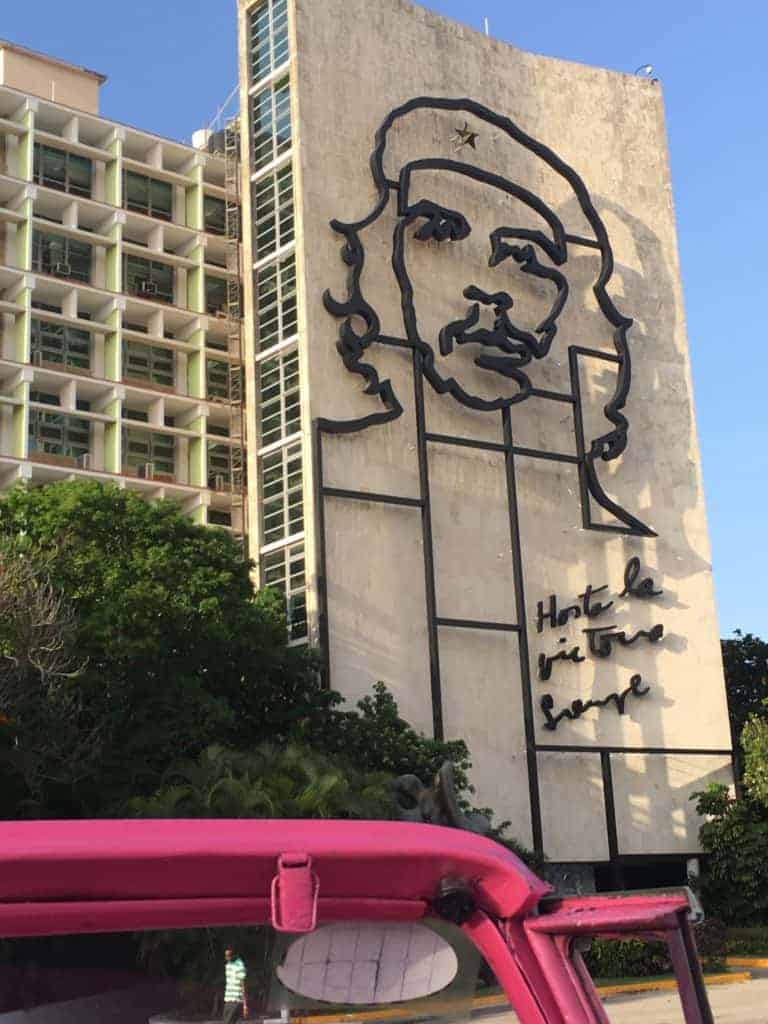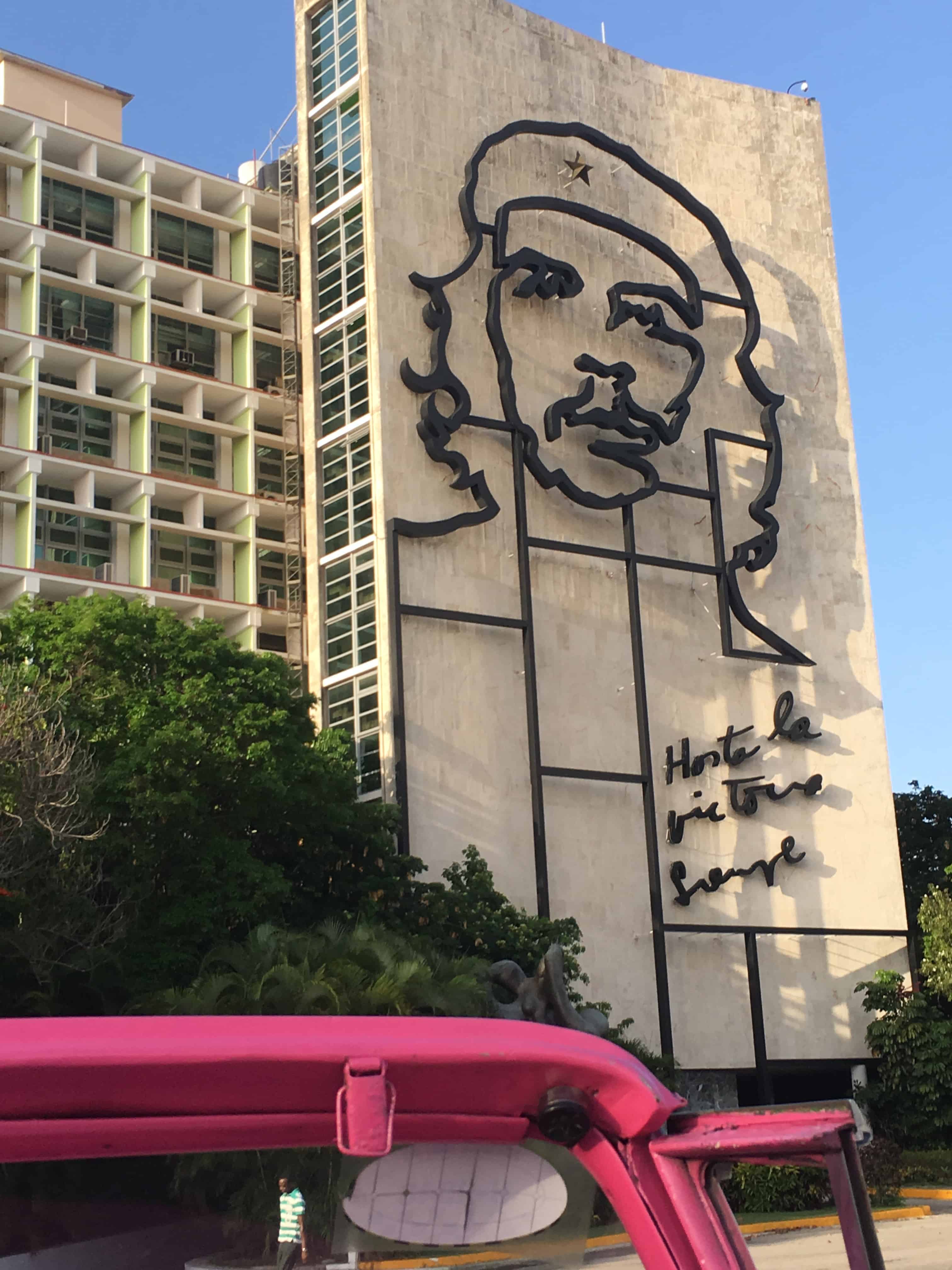 Classic Cars
You can pick your color, style, duration, and tour. We chose a hot pink 50s convertible and had a blast. I would guess this is everyone's must-do in Cuba, as we all associate classic cars with Cuba.
Old Havana
We spent a half-day in Old Havana, taking in all the sites. There's plenty to see down there and tons of old cars. Restaurants line the streets with bands playing in most. You will feel like you have stepped back in time. Food-wise, we got unlucky due to a water outage. Only a couple of restaurants were serving, based on water availability.
Hotel Nacional de Cuba
We toured this hotel because it's a national landmark. It's where all of Hollywood used to play. Grab a drink and head to the lawn to watch the sunset over the fort. People will tell you it's expensive for Cuba and worth it. We ate at the Luxury restaurant Comedor de Aguiar after sunset, which I highly recommend. It was like a scene from the Titanic, and the food was well worth the cost. You can expect to spend about $40-$60 per person without drinks. This is not extreme by U.S. standards, but a similar meal elsewhere will cost you half this.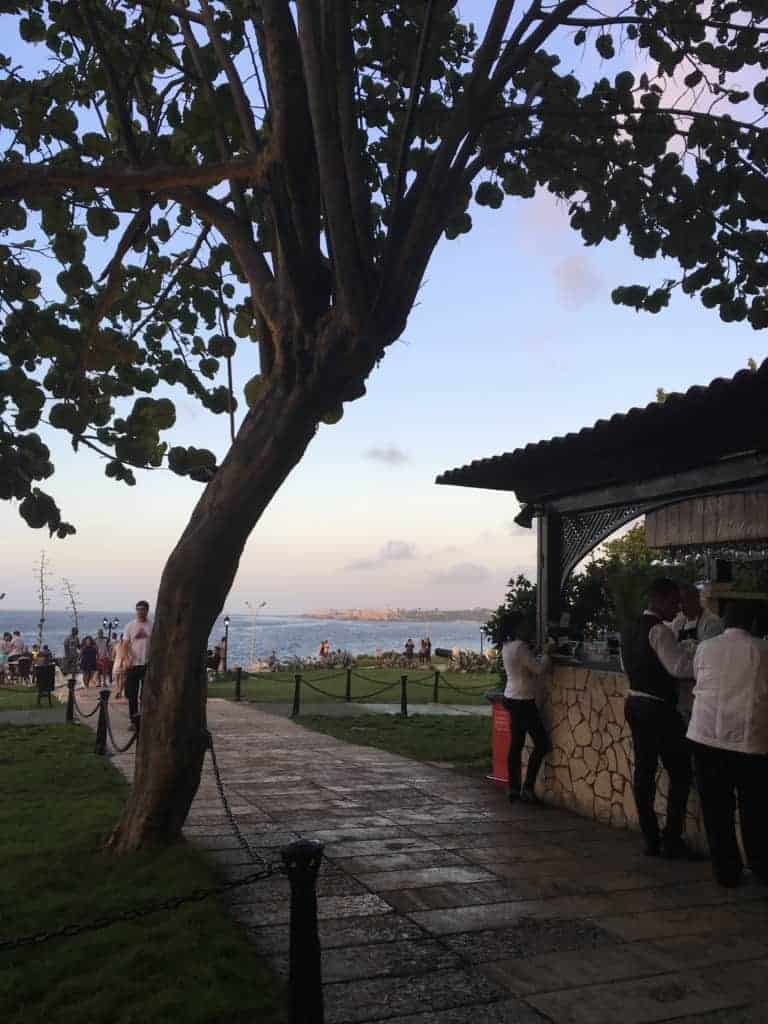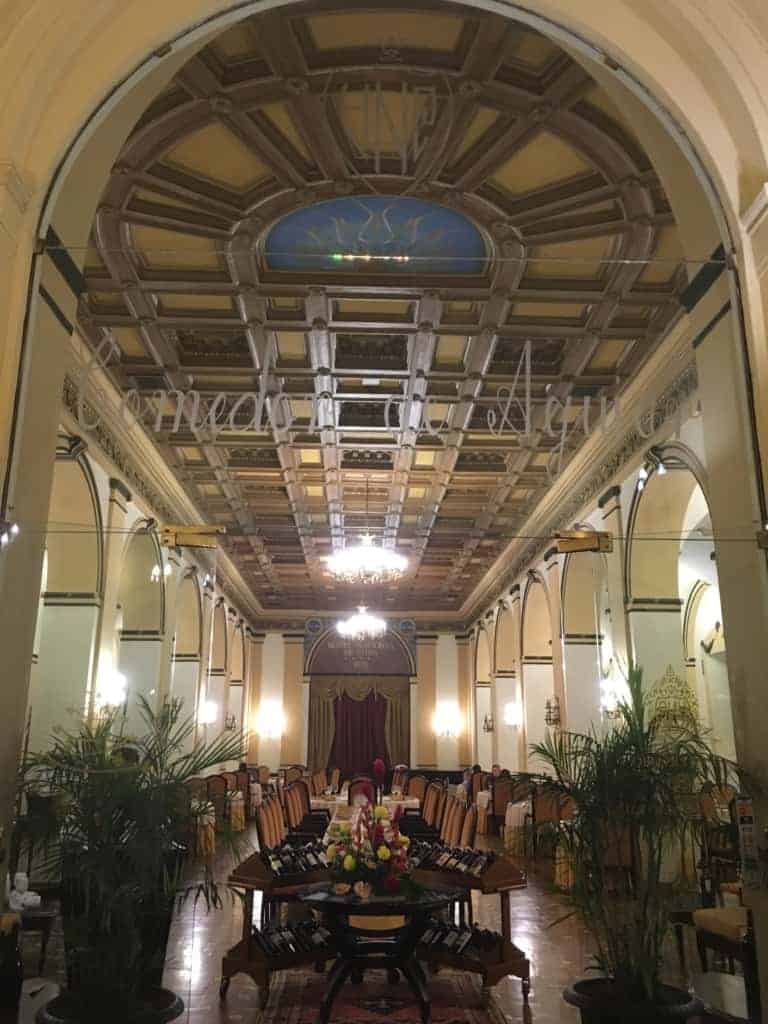 Is This Post Helpful to You?
If so, I would love to keep in touch with you and see your photos and comments about your experiences! You can follow me on Instagram or Facebook.
If you share your photos, I will share them with all of the other followers of Brit On The Move! Just tag BOTM at @britotmove or hashtag #britotmove
Keep Moving – You only get one life!
Closing Thoughts
Everyone we met had a story about how they ended up in Cuba and their unique twist on their experience. Remember I mentioned people were stranded without cash? We met several with rich stories to share. Cigars are everywhere, but stick to the hotels for the real deal, as the streets are flooded with fakes. My favorite thing about this trip is it was full of surprises and learning. We are learning how people in Cuba thrive despite hardship, political conditions, and cultural norms. Despite the third-world elements, Cuba is stunning! Time stands. Still, you must adjust to appreciate the beauty and go with the flow. We wanted to experience the culture, and we have no regrets! Will we go again? It's a 30-minute flight for us.
Looking for more inspiration? Start here:
We participate in the Amazon Services LLC Associates Program, an affiliate advertising program designed to provide a means for us to earn fees by linking to Amazon.com and affiliated sites.
Brit On The Move™ Travel Resources
Ready to book your next trip? Use these resources that work:
Need more help planning your trip? Check out our Resources Page, highlighting the great companies we trust when traveling.