The Caribbean Islands are one of the most popular tourist destinations globally, with pristine beaches, crystal clear waters, and a balmy climate. One of the best ways to experience the sights is island hopping when visiting the Caribbean Islands. Rather than staying in one place, you get to experience a variety of the diverse cultures the Caribbean has to offer. You can either navigate between the islands yourself using ferries and planes or opt for a more luxurious cruise to see the best sites. If you're opting to island hop, you need time and a shortlist of islands to visit to get the most out of your trip. Here's a list of some of the best ways to experience the Caribbean, a list of all the islands, and a map to help you get the best out of your trip!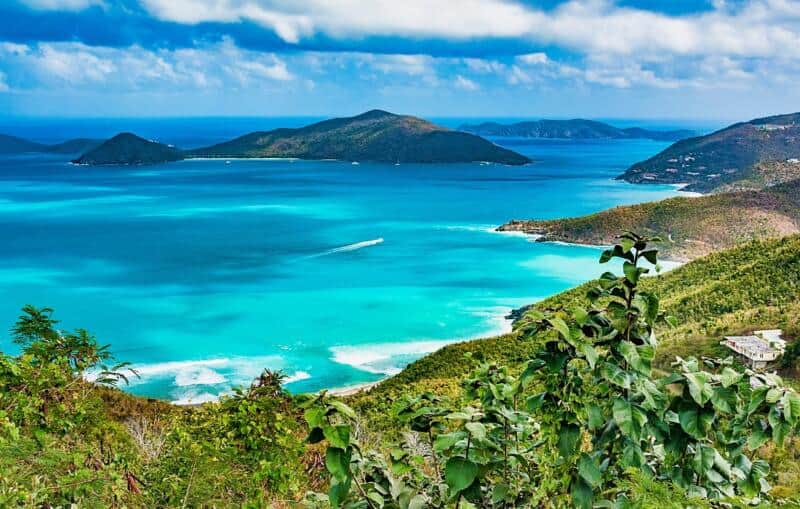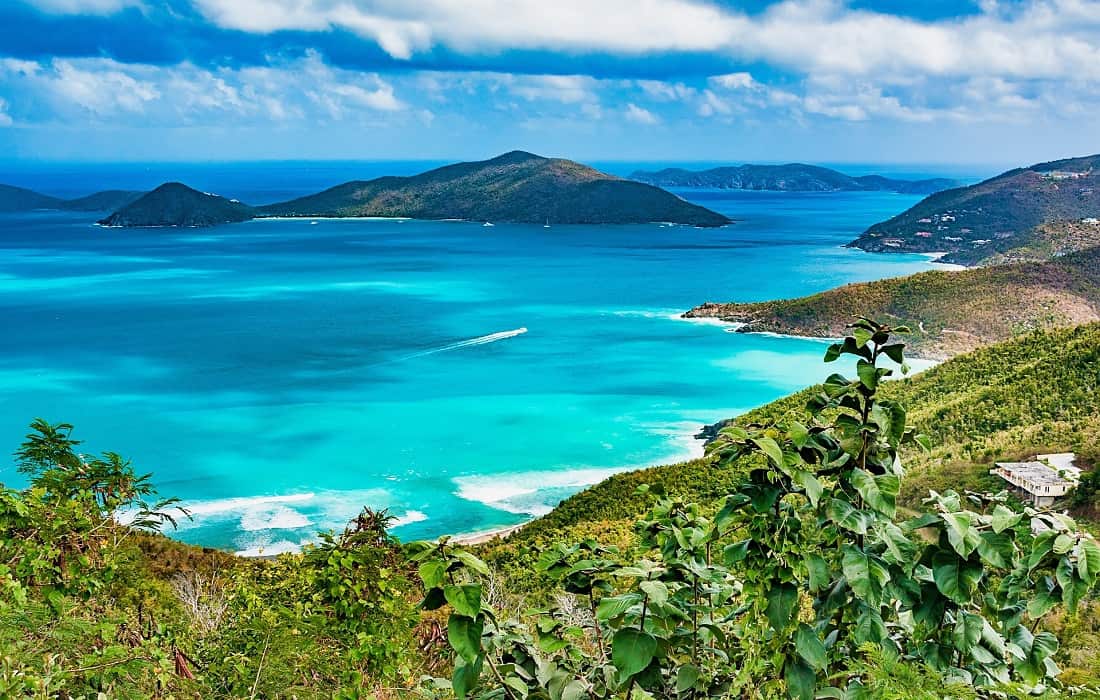 This post may contain affiliate links. Please read our disclosure and privacy policy for more information.
Map Of Caribbean Islands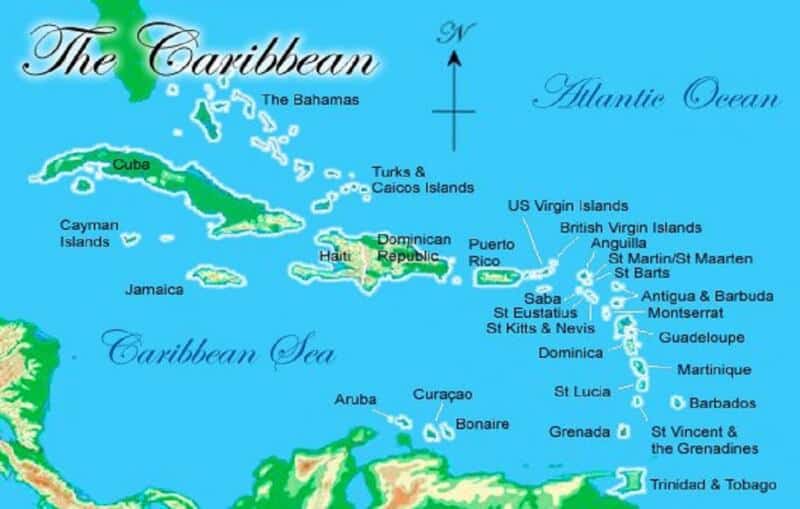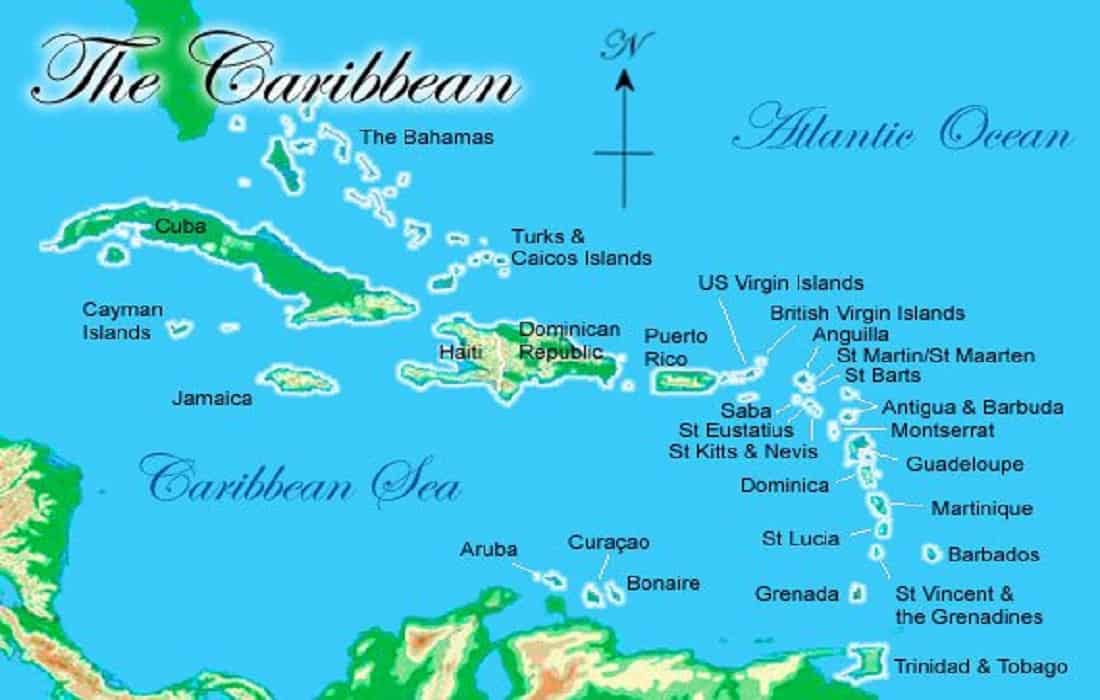 List Of Caribbean Islands
Antigua and Barbuda
The Bahamas
Barbados
Belize
Colombia Islands
Costa Rica
Cuba
Dominica
Dominican Republic
Guadeloupe
Martinique
Saint Barthélemy
Collectivity of Saint Martin
Grenada
Haiti
Honduras
Jamaica
Aruba
Curaçao
Sint Maarten
Mexican Islands
Nicaraguan Islands
Panamanian Islands
Saint Kitts and Nevis
Saint Lucia
Trinidad and Tobago
Saint Vincent and the Grenadines
Anguilla
The British Virgin Islands
Cayman Islands
Montserrat
Turks and Caicos Islands
Puerto Rico
United States Virgin Islands
Venezuelan Islands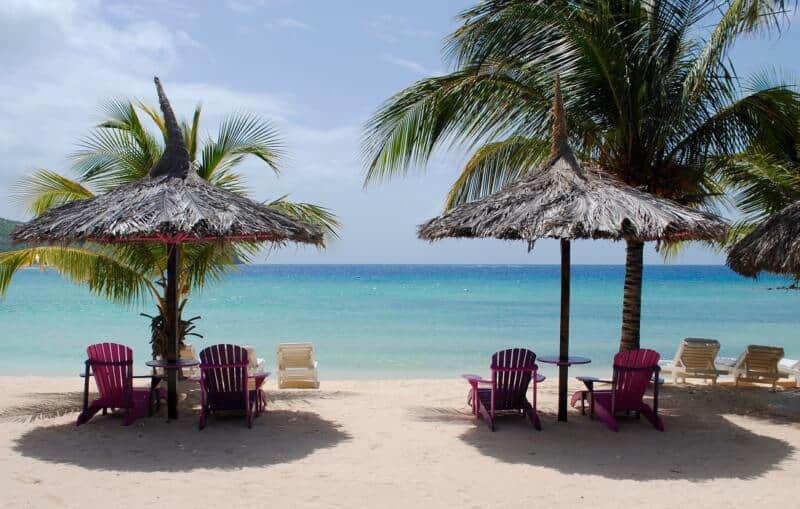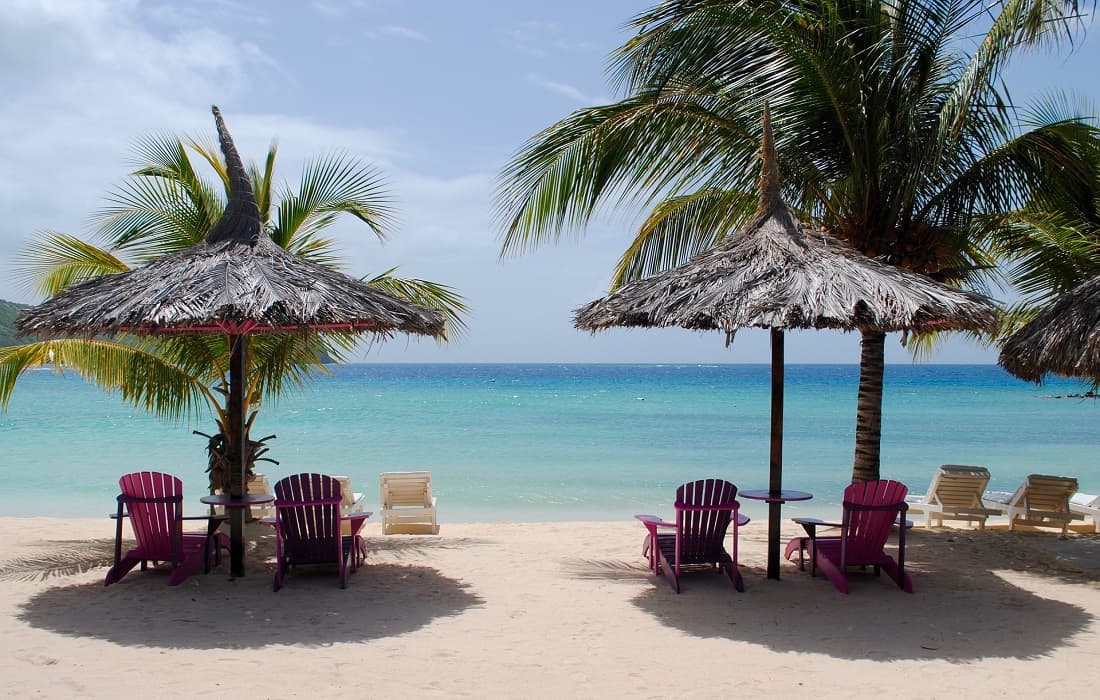 Explore The Beaches
The Caribbean is synonymous with exquisite beaches, and there is certainly no shortage of beaches to suit every desire.
Antigua boasts 365 beaches – one for each day of the year. While you might feel spoilt for choice, we'll break down some highlights.
One of the busiest and most popular beaches is Dickenson Bay, close to lots of restaurants and hotels on the northwestern coast. It's ideal for those wanting to step right into the island vibe. If you're looking for something more risque, head to Eden Beach, Antigua's only nudist beach.
You'll want to head to Morris Bay for snorkeling, where the coral reef contains stingrays, colorful wrasses, nurse sharks, and much more.
But beyond Antigua, there are many more exceptional beaches. Head to Barbados if you're keen on some star-gazing and see celebrities' mansions along the coastline.
Take a trip to the British Virgin Islands, the lone British territory amidst American ones, head to White Bay. This beach, situated on Jost Van Dyke island, has been voted the best beach in the Caribbean. And it's easy to see why. This idyllic white sand beach has a vibrant social life and plenty of quiet spots. It's perfect, no matter what your plans are. You can venture out into the calm, turquoise waters or sit back and enjoy the view.
Go Snorkeling For Shipwrecks And Sea Creatures
Barbados is known as the shipwreck capital of the Caribbean Islands and has some beautiful wrecks that you can dive and explore. One of these is the Bajan Queen, a 120-foot party boat sunk in 2002 to be a tourist attraction. This artificial wreck allows snorkelers to get up close and see how two decades underwater affects a ship. See extraordinary marine life, including fish like the barracuda, and get a sense of how the coral has taken over the boat.
There are also older shipwrecks, including Friar's Crag, a 170ft Dutch freighter sunk in 1986. This wreck no longer resembles a ship, making for an even more exciting dive. It is also home to various marine life, including hawk back turtles and stingrays. There are even more shipwrecks to explore, making Barbados an ideal holiday destination for those with adventuring in mind.
If you don't fancy Barbados, The Bahamas boats the SS Sapona, a wreck you can see above the water.
For more natural wonders, head to Belize and dive the Blue Hole, a 400ft deep, 100ft wide of the barrier reef. You'll get to see reef sharks and an array of other fish.
And if snorkeling isn't your thing, but you still want to check out some of the incredible marine life, visit the Bermuda Aquarium. Here you can see a variety of fish and other ocean creatures, all while remaining on dry land.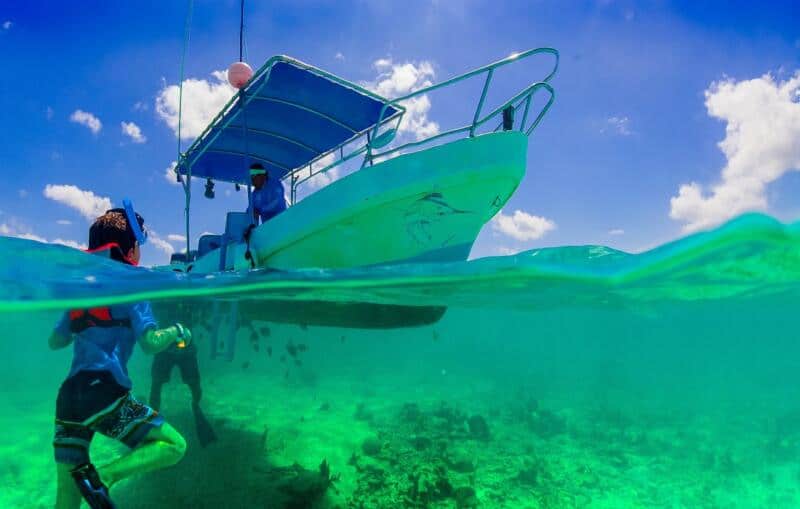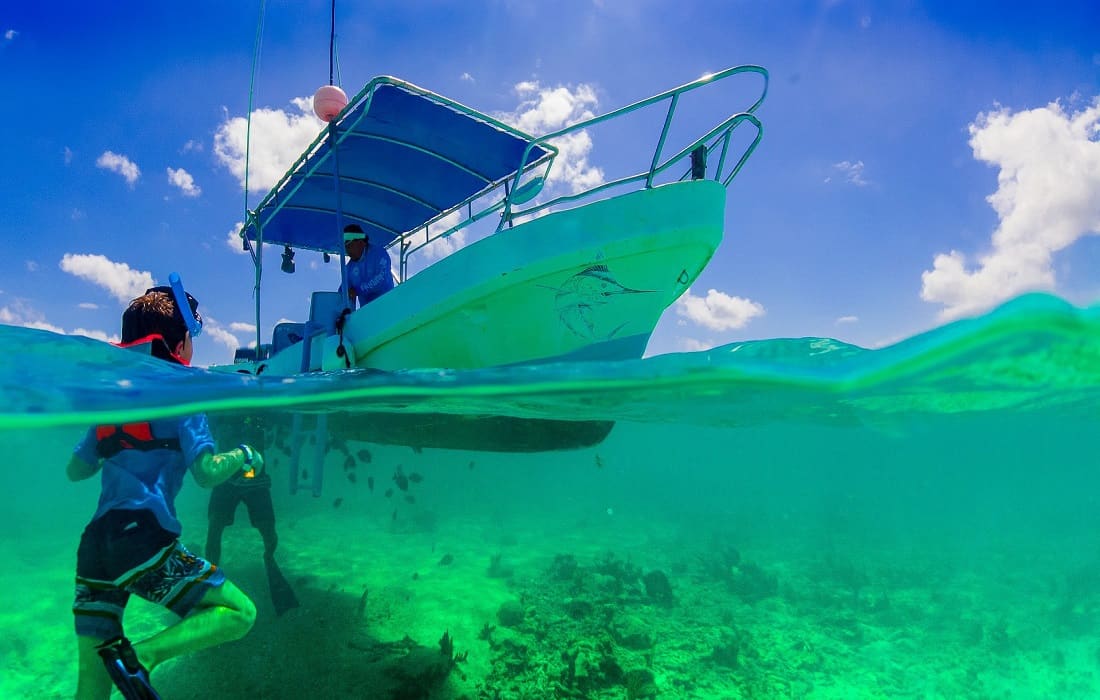 Soak Up The Culture
The Caribbean has a rich, if turbulent, history and vibrant local culture. Experience both as you visit both historical and tourist attractions across the islands.
San Juan in Puerto Rico is the epitome of a historic city, being the oldest continually occupied post-European contact city in the U.S. This city is a UNESCO World Heritage Site and was founded in 1521. Tour the original governor's house and see the strong Spanish influence, including the cobbled streets paved with stones brought over from Spain. You can also learn about its history as an important port in early trade between Europe and the Americas.
If you're into music, you can check out the Bob Marley Museum in Jamaica, where you can learn more about the life of this iconic artist. They have some significant artifacts, including Marley's guitar.
You can't visit the Caribbean Islands without thinking of its violent history of colonization. To learn more about the impact of the slave trade on the region, visit La Savane de Esclaves in Martinique for an informative tour. This is a vital part of the region's history and a must-see for any tourist.
Another must-see museum is the Pirates of Nassau Museum in the Bahamas. Tour replica pirate ships and learn about Nassau's importance in the golden age of piracy of the early 18th century.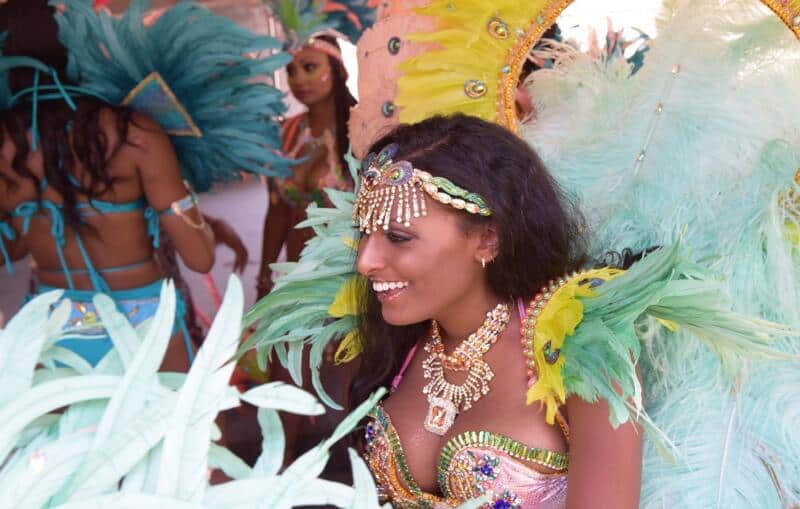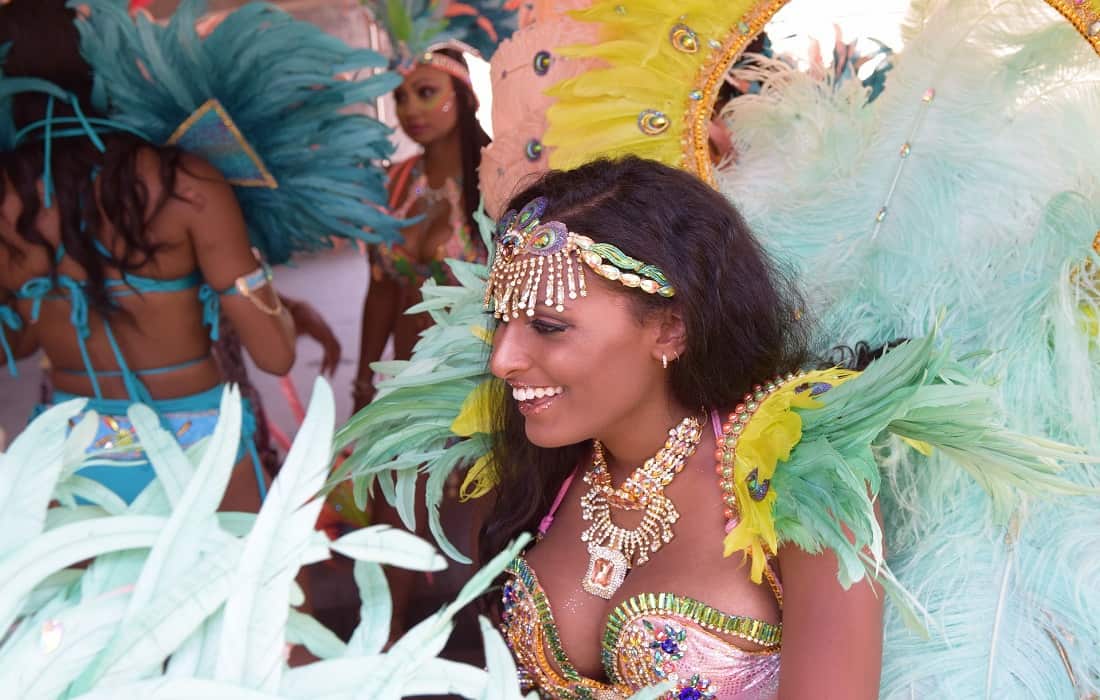 Charter a Catamaran Explore Multiple Caribbean Islands
A trip to the Caribbean isn't a trip to the Caribbean without getting out on the water. There's no better way to experience this tropical paradise than to feel the wind whipping through your hair as you set sail across the waves.
With its unique double hull, a catamaran is a perfect boat to charter. It is fast and stable and is spacious enough to fit 6-8 people. The tranquil waters of the Caribbean Islands make for ideal sailing, regardless of your experience. With a Caribbean catamaran rental, you can take to the seas. Either hire it for a day trip or use it as your very own boutique hotel for the whole trip. You get the advantages of a cruise ship (living in luxury, not having to think about accommodation) while also deciding your itinerary. You can travel at your own pace and see the places you are most excited about. It also reduces the cost and hassle of hopping between the islands because you don't have to schedule ferries and flights. It's also great for social distancing. You go where you want to, whenever you want to. You can tick off all of the great experiences on this list.
Where To Sail
One of the best places to sail in the Caribbean is the British Virgin Islands, where the water is calm, and the navigation is straightforward. This is an excellent option for those less experienced at sea.
St Maarten is another grand island to sail around, which combines island life with old-school European charm. Try out some freshly baked baguettes while sunning yourself on the beaches. St Maarten is one of the quieter islands, so it's perfect if you want a more peaceful time. However, that doesn't mean that the island doesn't have exciting nightlife and a wide variety of boating events.
If you're looking for some fishing, the best spots for deep-sea fishing are off Puerto Rico and the Dominican Republic. If you want to fish in shallower waters, the Bahamas and the Cayman Islands are where you want to be. The Bahamas are also great for reef fishing, along with St Lucia.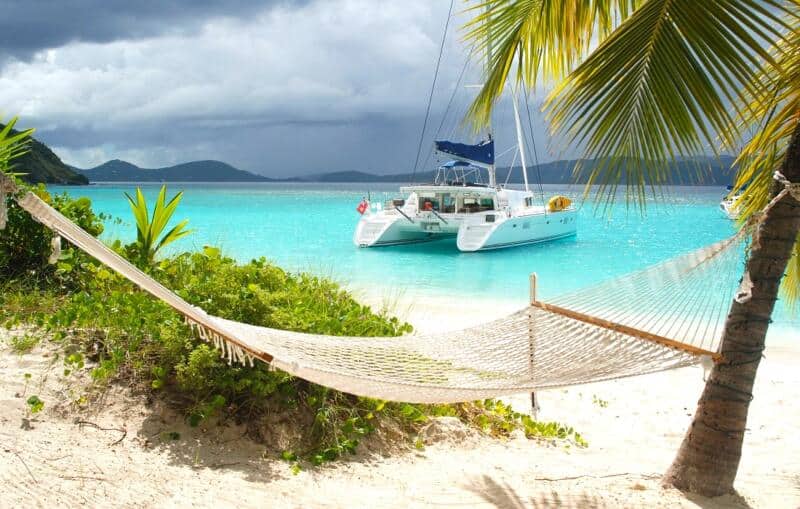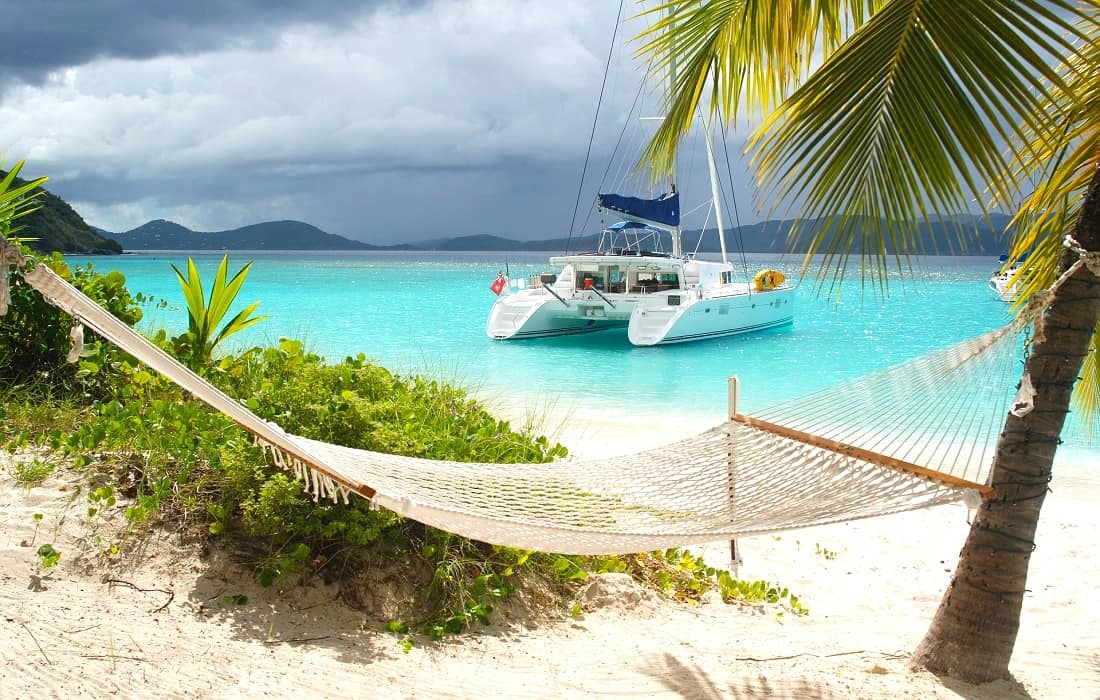 The fish you can expect to catch depends on where you are fishing, but some of the ordinary catches include marlin and swordfish out in the deeps, flying fish in the shallows, and snappers and groupers in the reefs. You're also likely to see some dolphins or whales while out on your charter. Look out for whales if you're visiting between January and April when they migrate. Turks and Caicos is a great place to whale watch.
Sample Caribbean Cuisine
One way to tour the islands is to take your tastebuds on a journey of discovery. This is a delicious way to experience what the Caribbean Islands have to offer.
Taking a food tour is about more than just the food. You'll also be immersing yourself in the local culture. The region's food says a lot about the diversity and richness of island life. Try mixing up your culinary explorations, trying some fine dining and some authentic local food. Eating local helps you get a better real experience of the region while also supporting the local economy.
You need to check out 2 Fools and a Bull in Aruba for a truly gourmet experience for fine dining. Try a luxurious five-and-a-half-course meal, including a selection of wine pairings.
While in Turks and Caicos, take a guided food tour in Providenciales to enjoy fish straight from the ocean, and check out the island's brewery.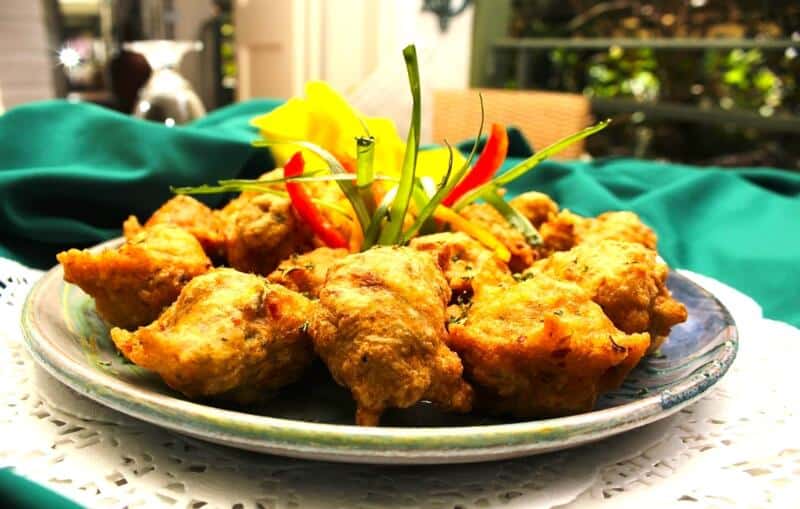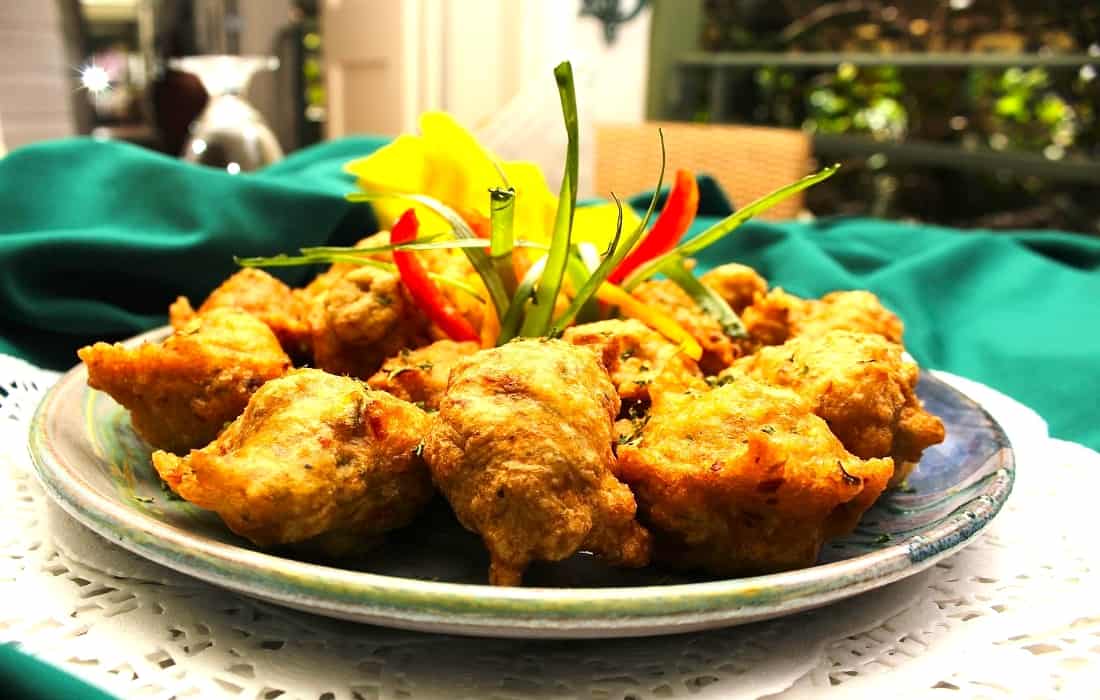 Sample some local beers, like the Island Hopping Ale and the Turks Head Lager. You can also tour the factory and see the production process in action.
If you're in or near the Dominican Republic, it's very worth a stop at Las Palmas for some of the best lobster.
Nassau in the Bahamas offers some delicious local cuisine – don't miss out on their conch.
Take A Cruise
If you're feeling overwhelmed by the plethora of options offered by the stunning Caribbean, one way to take the stress out of the equation is to take a cruise instead. You'll get to sample some of the best bits of the Caribbean without planning out an itinerary or dealing with the hassle of accommodation and transportation. Taking a cruise is also an excellent option to maximize the number of islands you see, as you won't have to wait on ferries or planes. It's a great way to cram a lot of experience into a shorter trip.
There are a wide variety of options designed to cater to the length of your stay and your budget. Cruising can be surprisingly affordable because you don't have to factor in flights and hotels.
Tours range from a 3-night cruise around the Bahamas to the 13-night Ultimate Caribbean cruise, visiting Haiti, the Dominican Republic, the U.S. Virgin Islands, Martinique, Barbados, and St Lucia.
The one downside is that you get less of an authentic experience and less time to explore the islands. Cruising the Caribbean is not for everyone, but it is an option worth considering.
But if a cruise sounds right up your alley, use the ideas from this guide to help you select the perfect Caribbean cruise with all of the activities you want to do.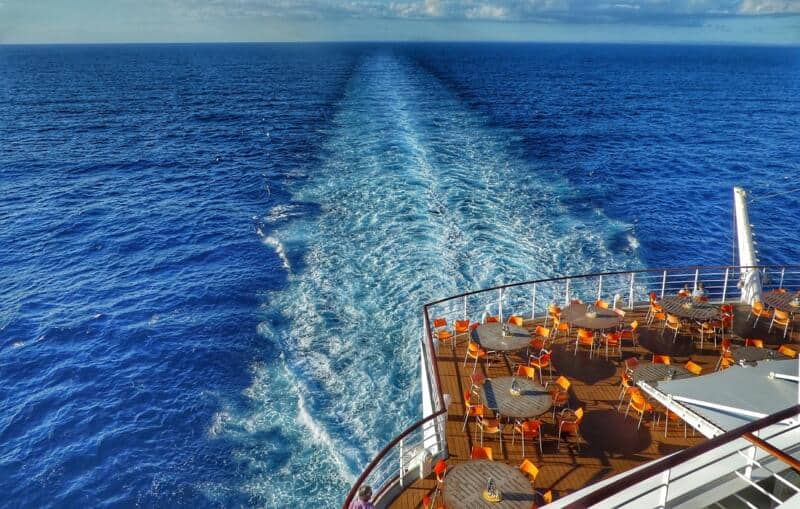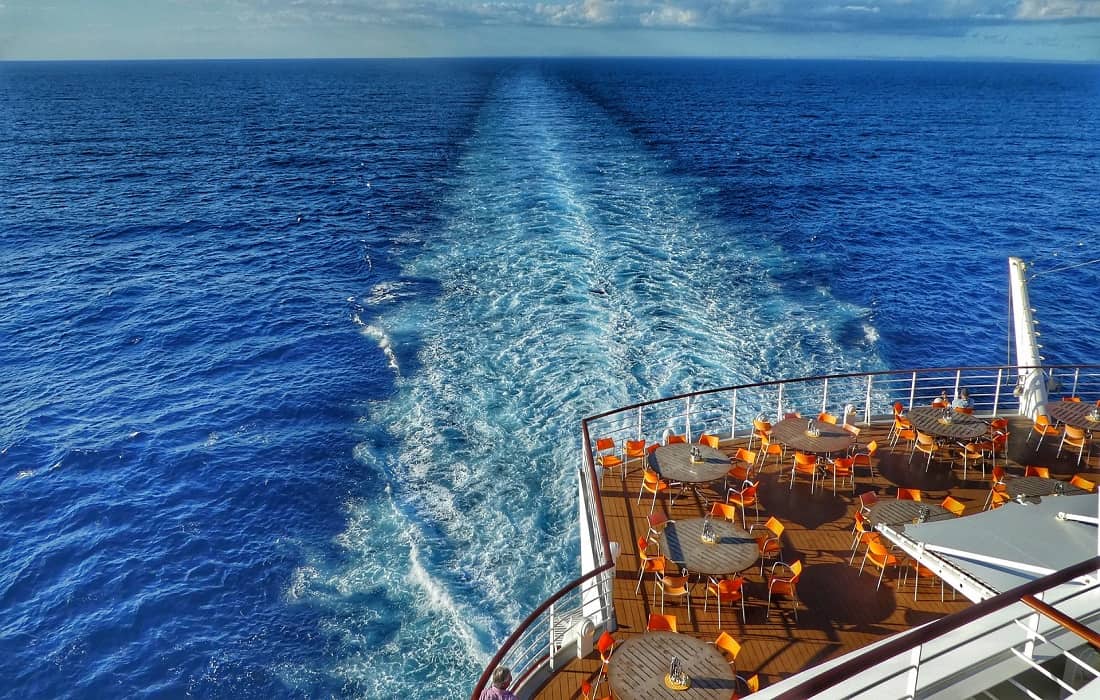 Closing Thoughts
The Caribbean is the region roughly south of the United States. It's home to thirteen counties and seven hundred islands. Exploring the Caribbean Islands is something that we all want to do. Known for world-class beaches, jaw-dropping sand bars snd epic scenery the islands are the perfect escape. The challenge is where do you start and how do you narrow down your list of which islands to visit?
Looking for more on the Caribbean? Start here:
We are a participant in the Amazon Services LLC Associates Program, an affiliate advertising program designed to provide a means for us to earn fees by linking to Amazon.com and affiliated sites.
Brit On The Move™ Travel Resources
Ready to book your next trip? Use these resources that work:
Need more help planning your trip? Check out our Resources Page, highlighting the great companies we trust when traveling.